| | |
| --- | --- |
| | EMBOSSED PROJECTS |
This is a unique section showing embossed (actually debossed) designs, names and logos on the actual matting.
Embossing is raised, as you are use to seeing on jackets etc.
This method actually presses onto the matting a design of your choice, hence the
term "debossing". We will refer to the process as embossing for ease of understanding.
The projects below show some of the possibilities...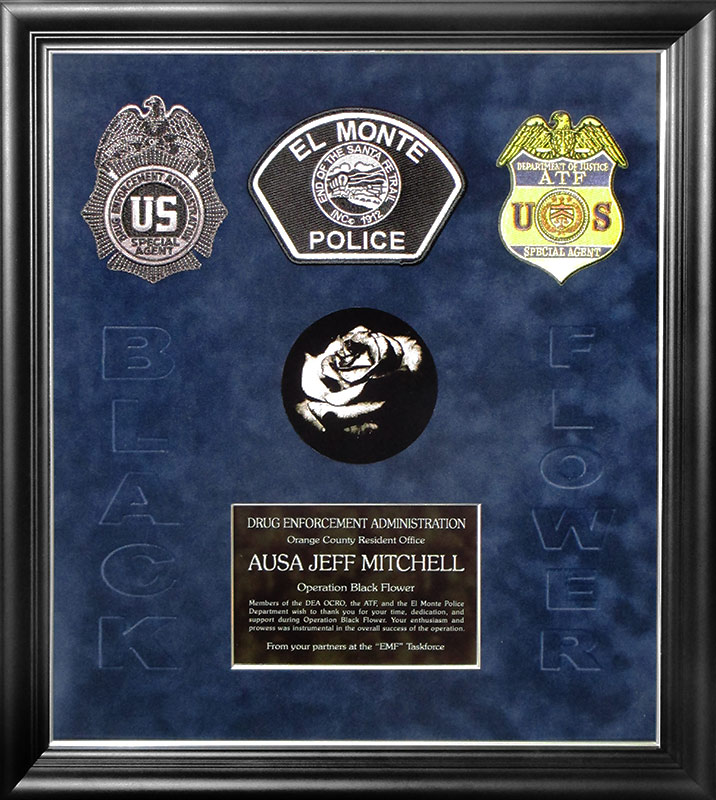 El Monte PD Section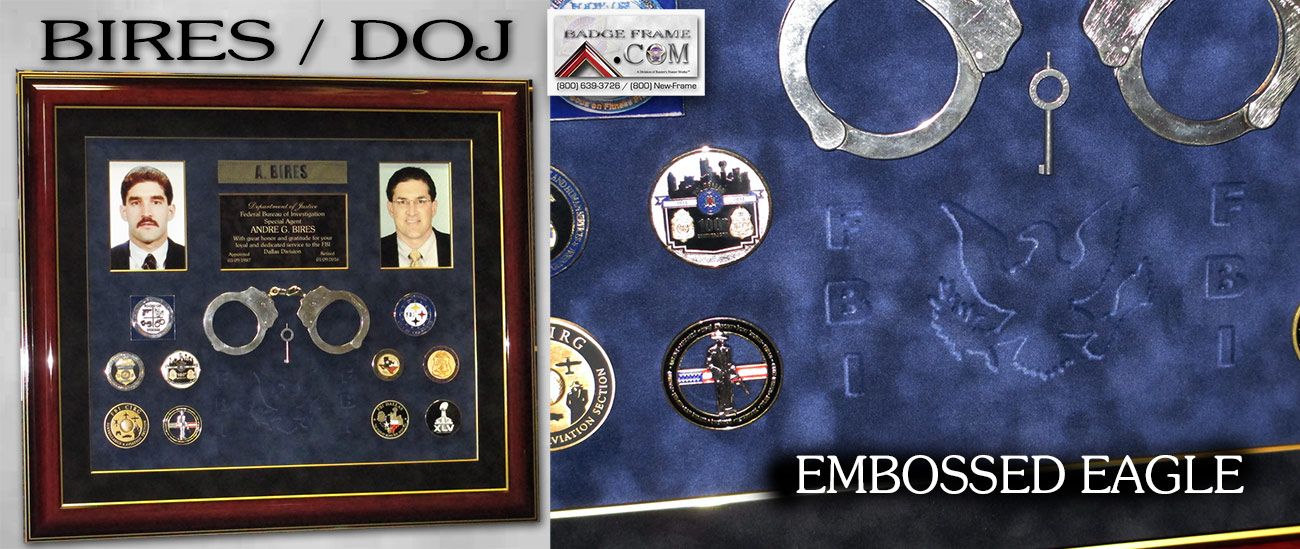 DOJ Section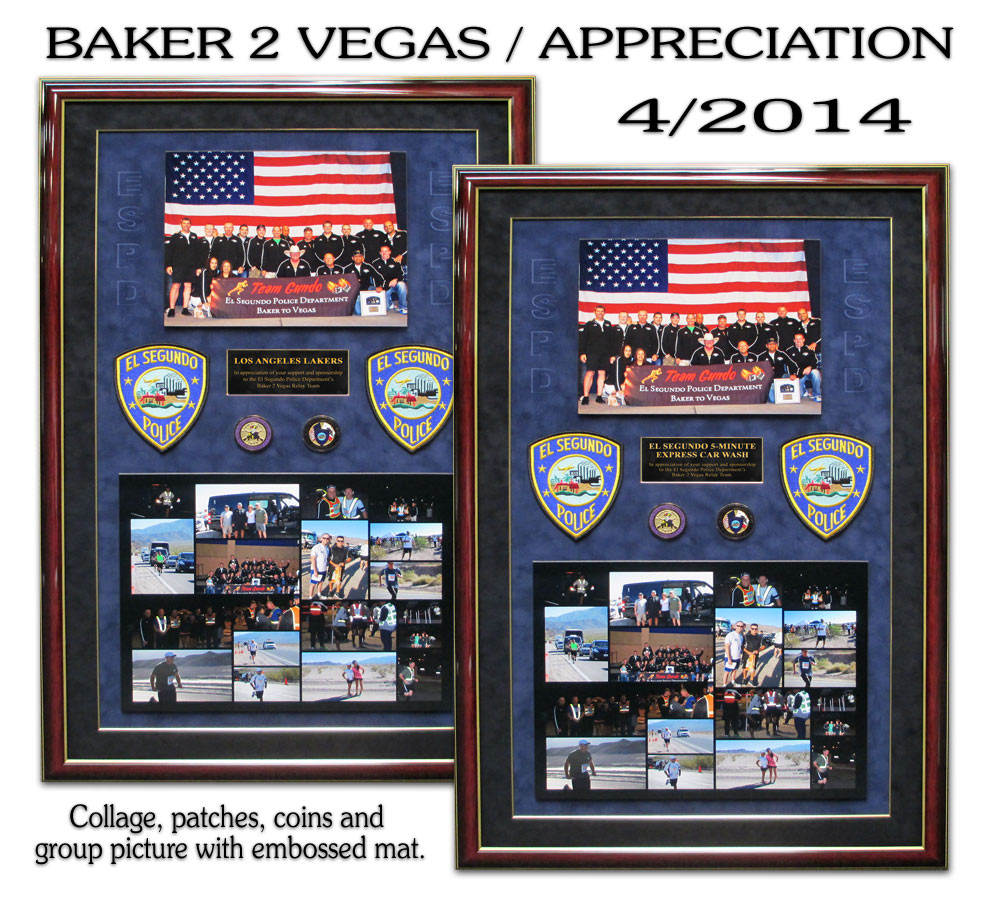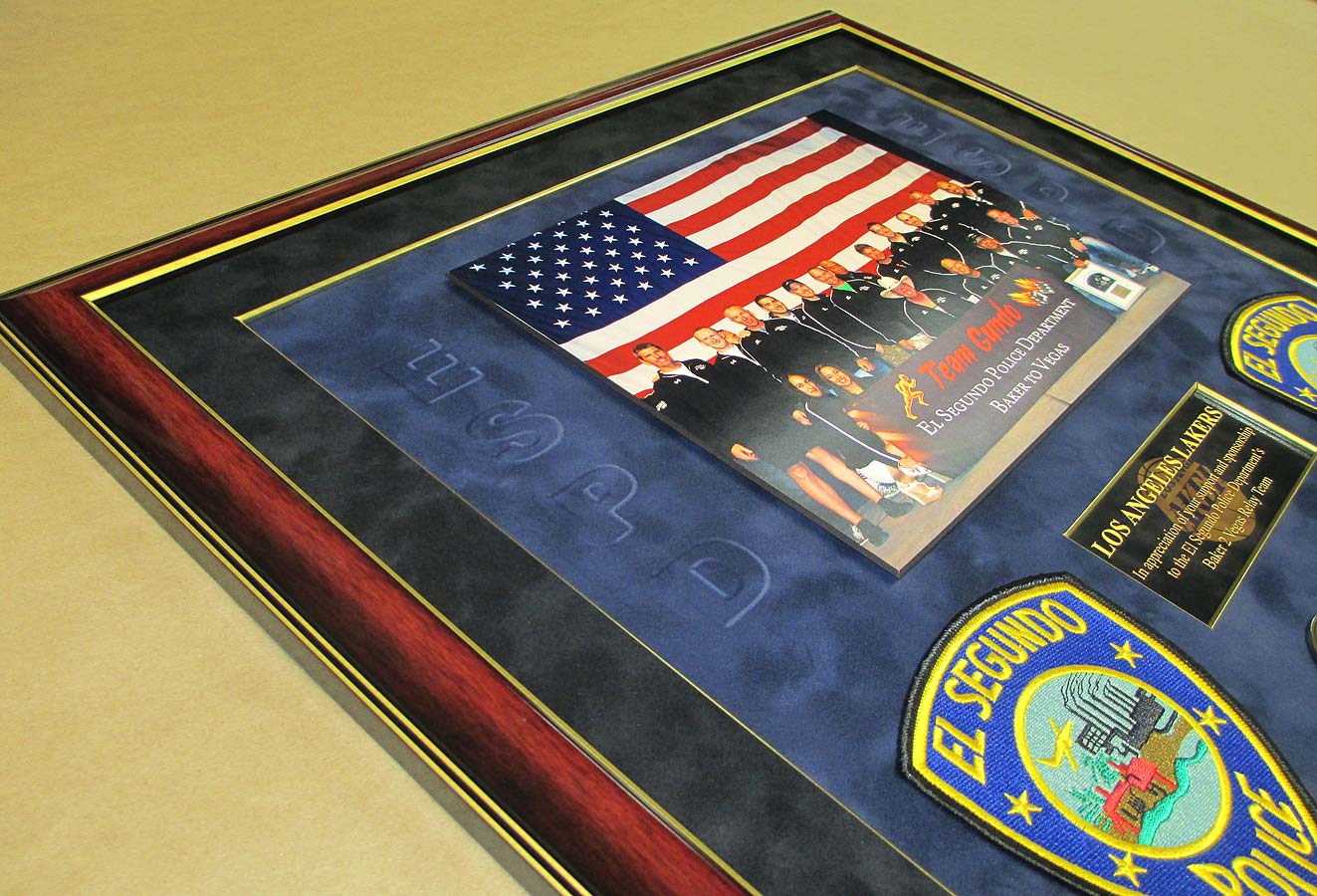 click to enlarge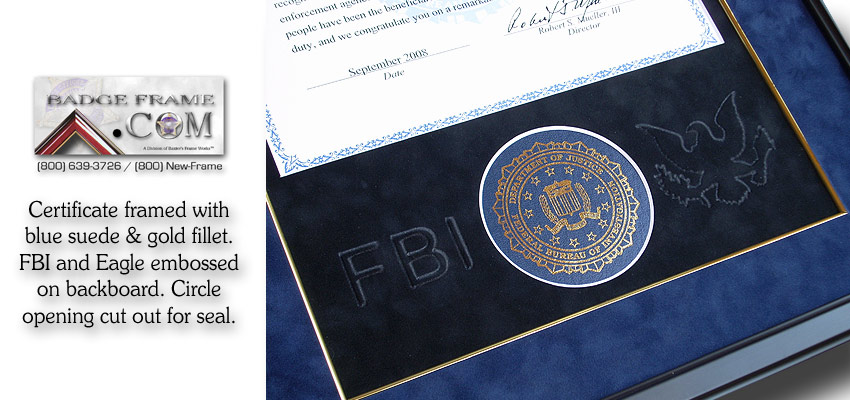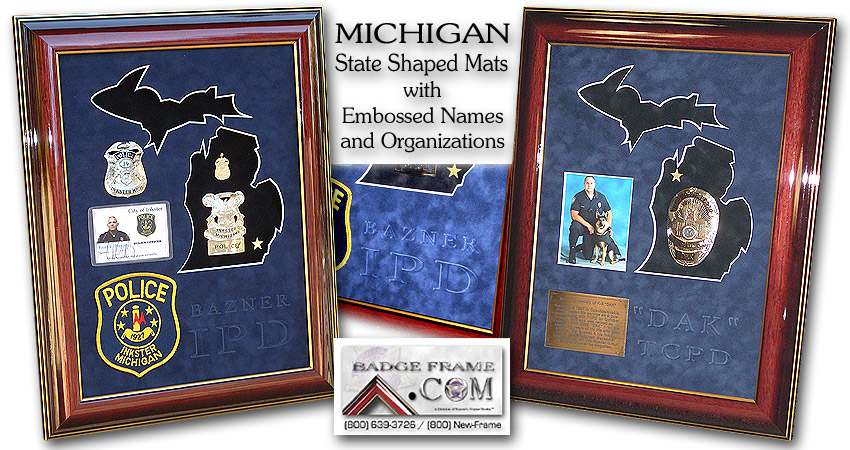 Click here for larger Michigan View


See more of our framing projects at our
Baxter's Frame Works Section
Call us...(800) New-Frame / National Toll Free
© 2005 Baxter's Frame Works / Badge Frame / All Rights Reserved
3811 Schaefer Ave., Suite A Chino, CA 91710 Local (909) 591-3033
EMAIL: fwbill32@verizon.net
HEY!!! Don't forget to sign our GUEST BOOK before you bail.