This section shows examples of the "information title plaques" that are generally in the center of the shadowboxes
or other presentation. There are basically 2 different types of plaques.
Computer Generated Plaques and Laser Engraved Plaques.
Most of the these shown are the computer generated plaques. We use these on 90% of our projects.
They can include logos, graphics, seals, photos etc. We also offer the laser engraved
plaques in gold, silver and other finishes. Call for details...(800) 639-3726
Click on images to enlarge...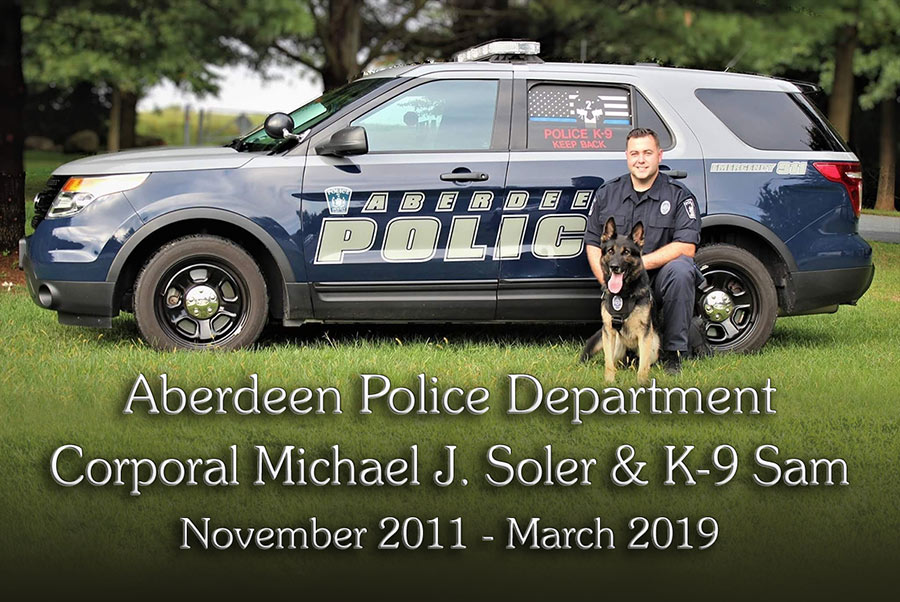 K-9 Section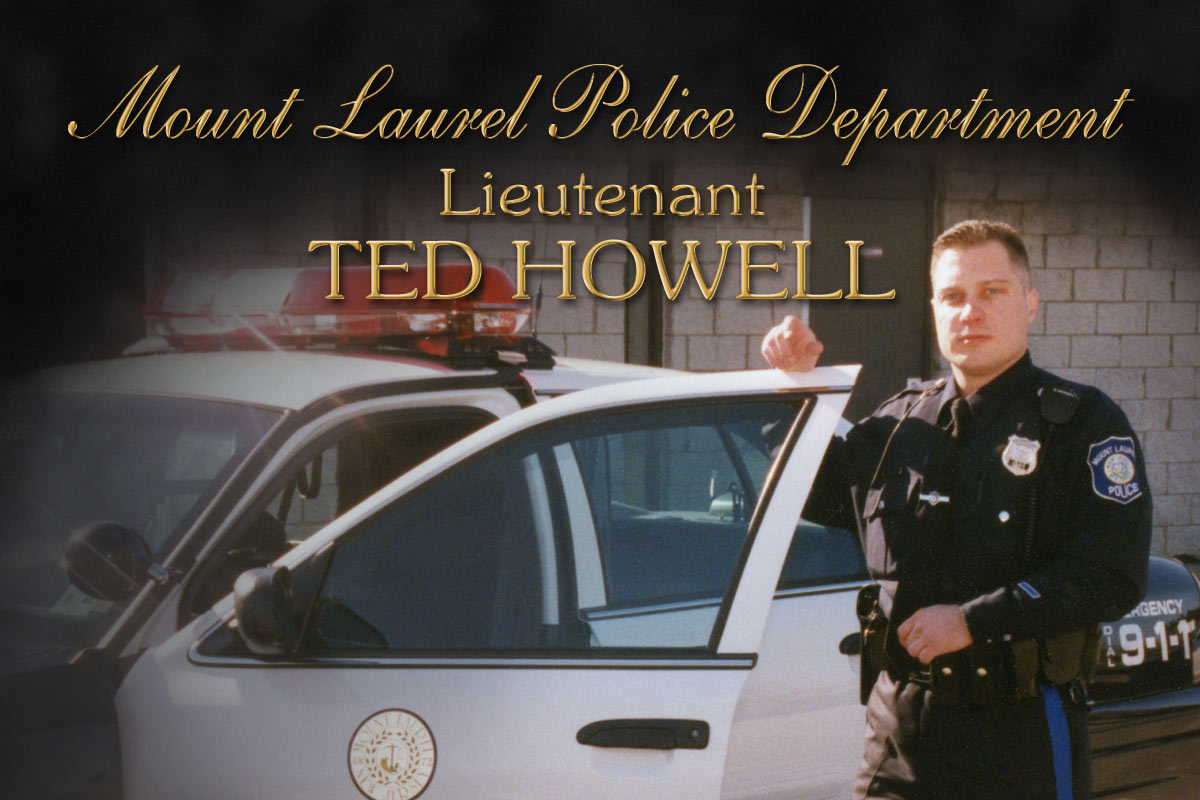 RODRIGUEZ / POMONA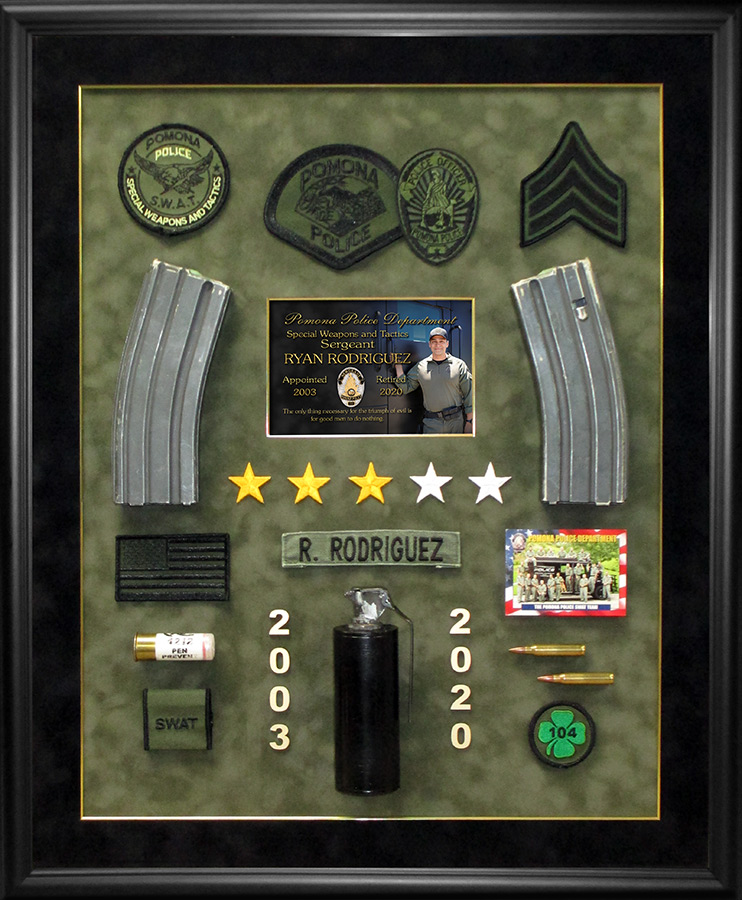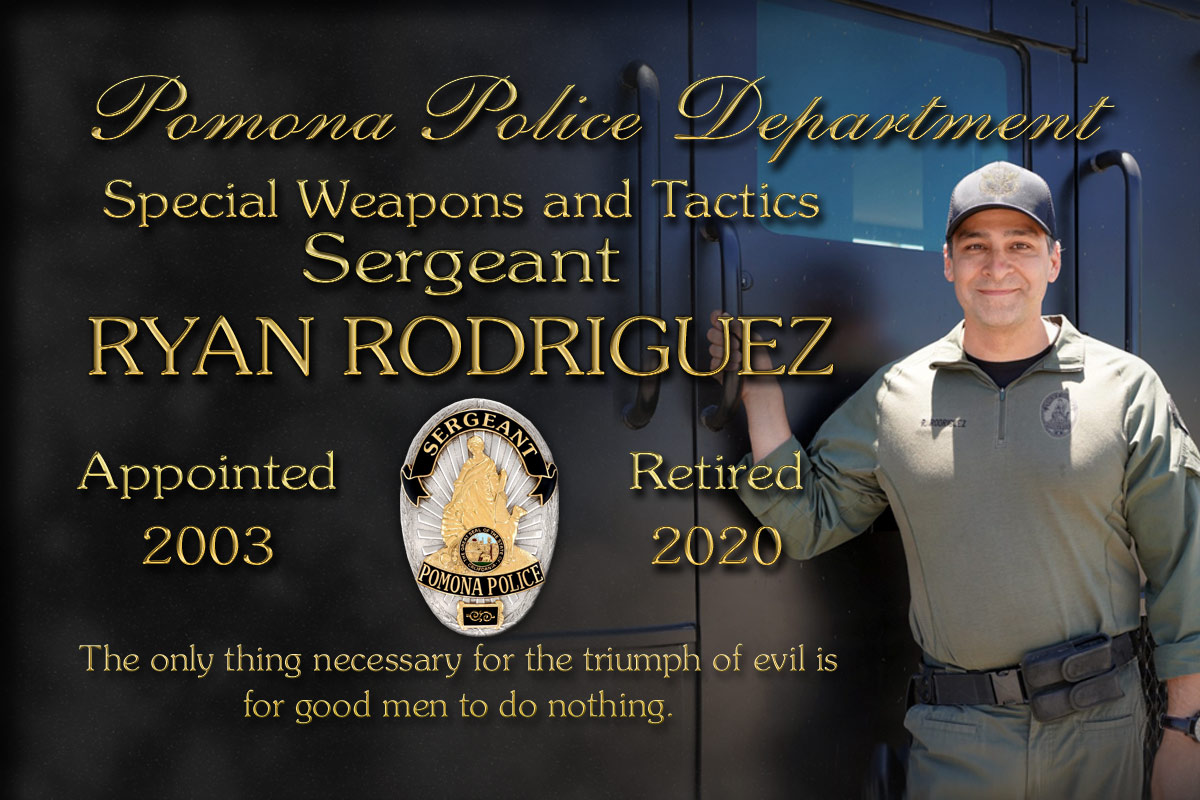 Pomona PD Section
SWAT Section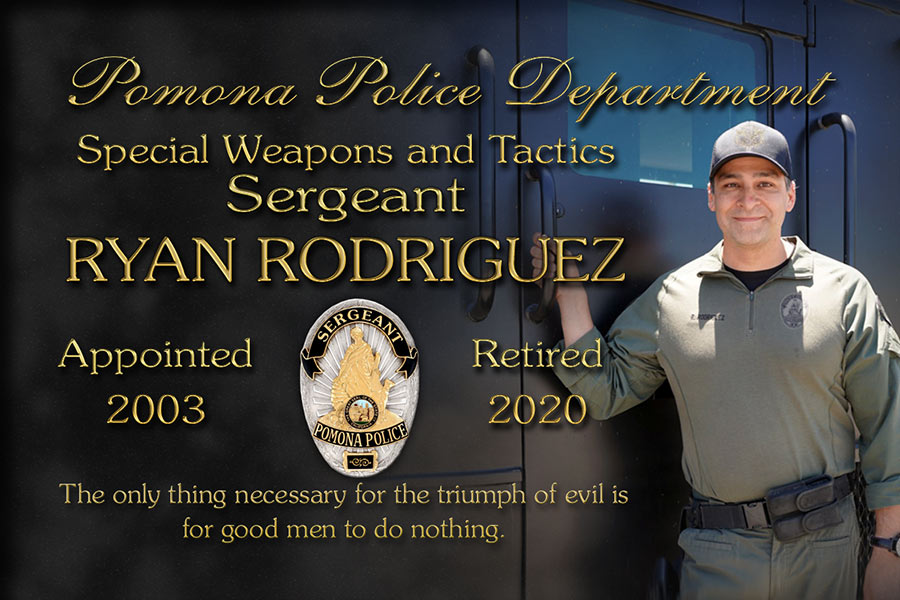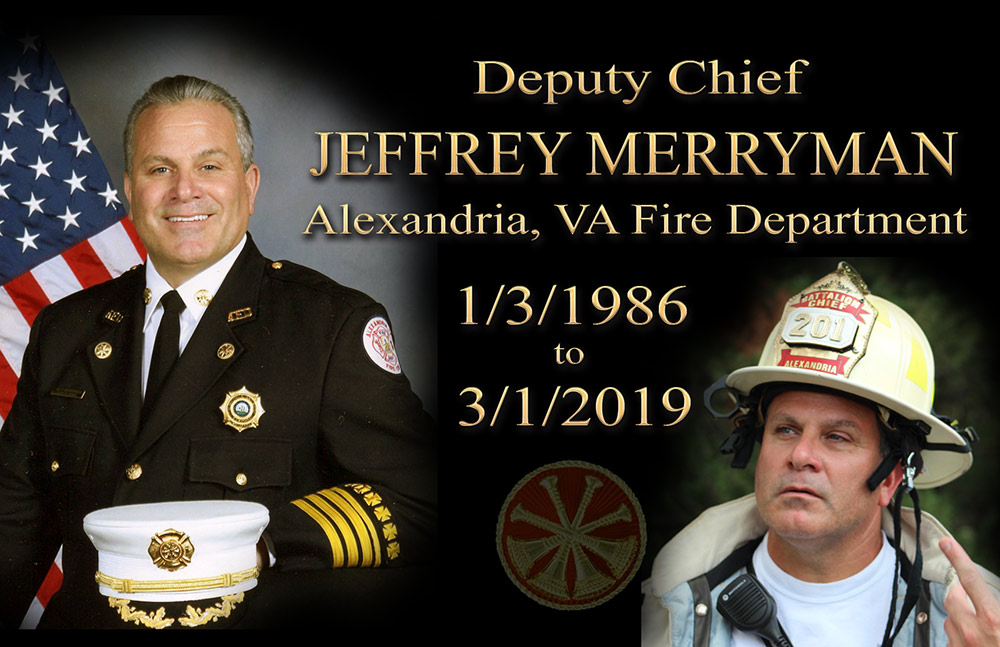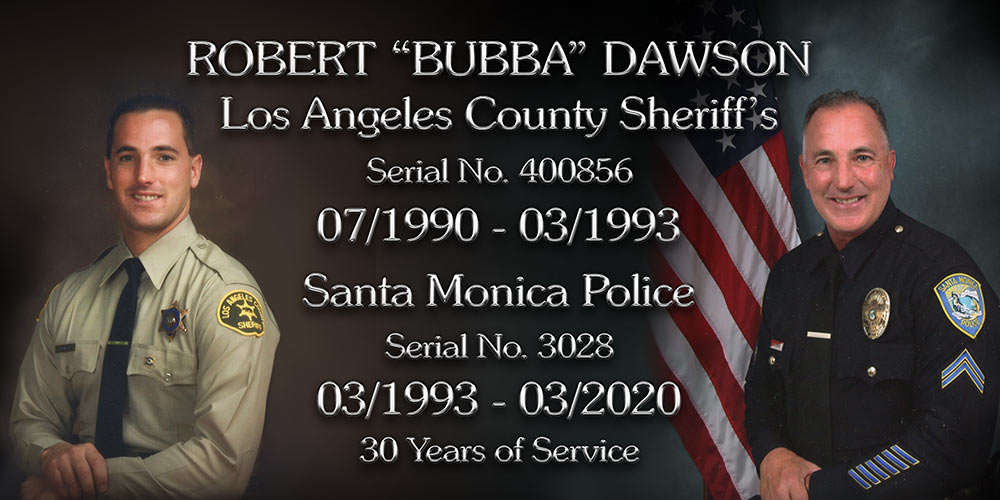 Sheriff's Section
Santa Monica PD Section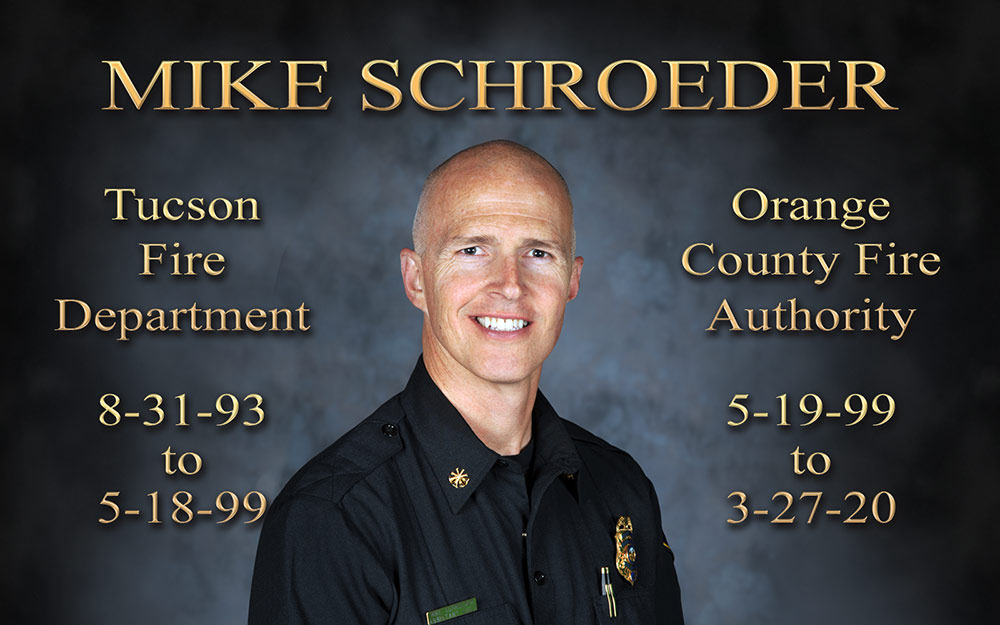 Fire Section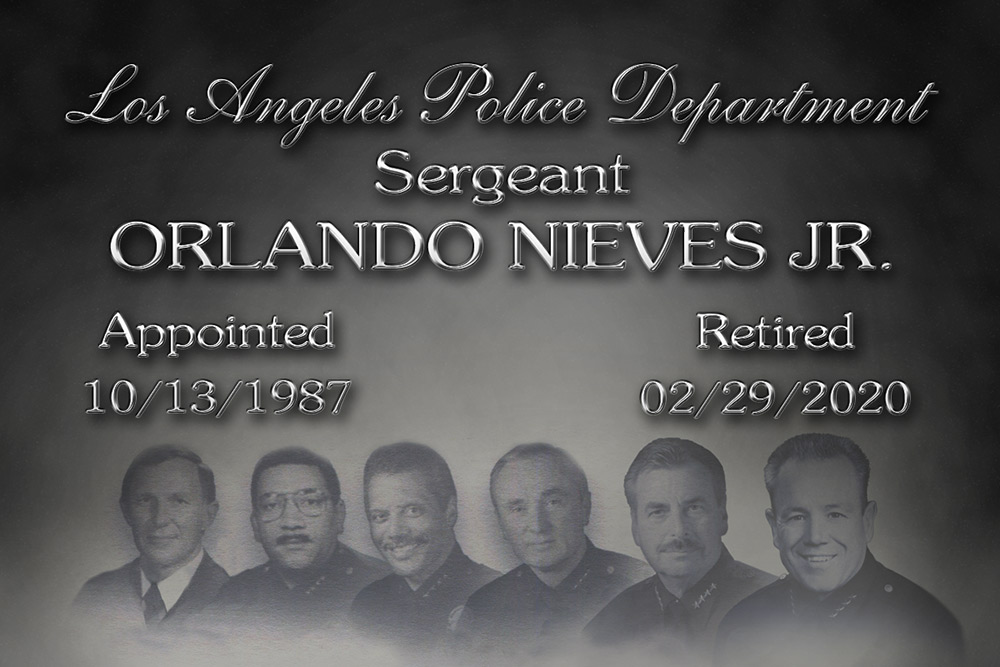 LAPD Section
Plaques Section

Chief's Section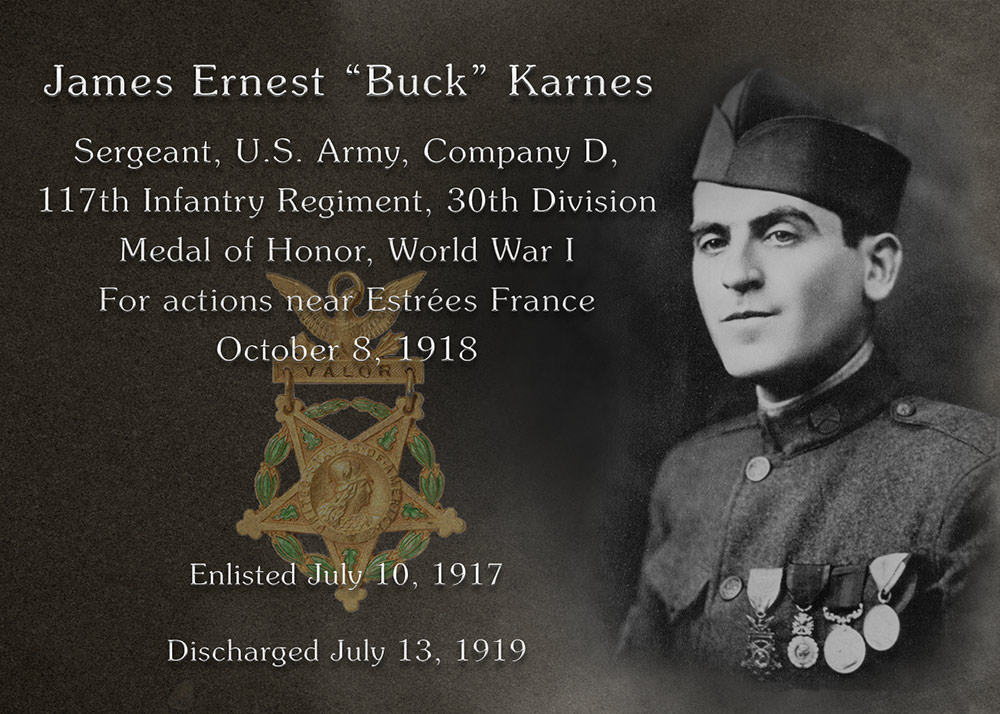 Army Section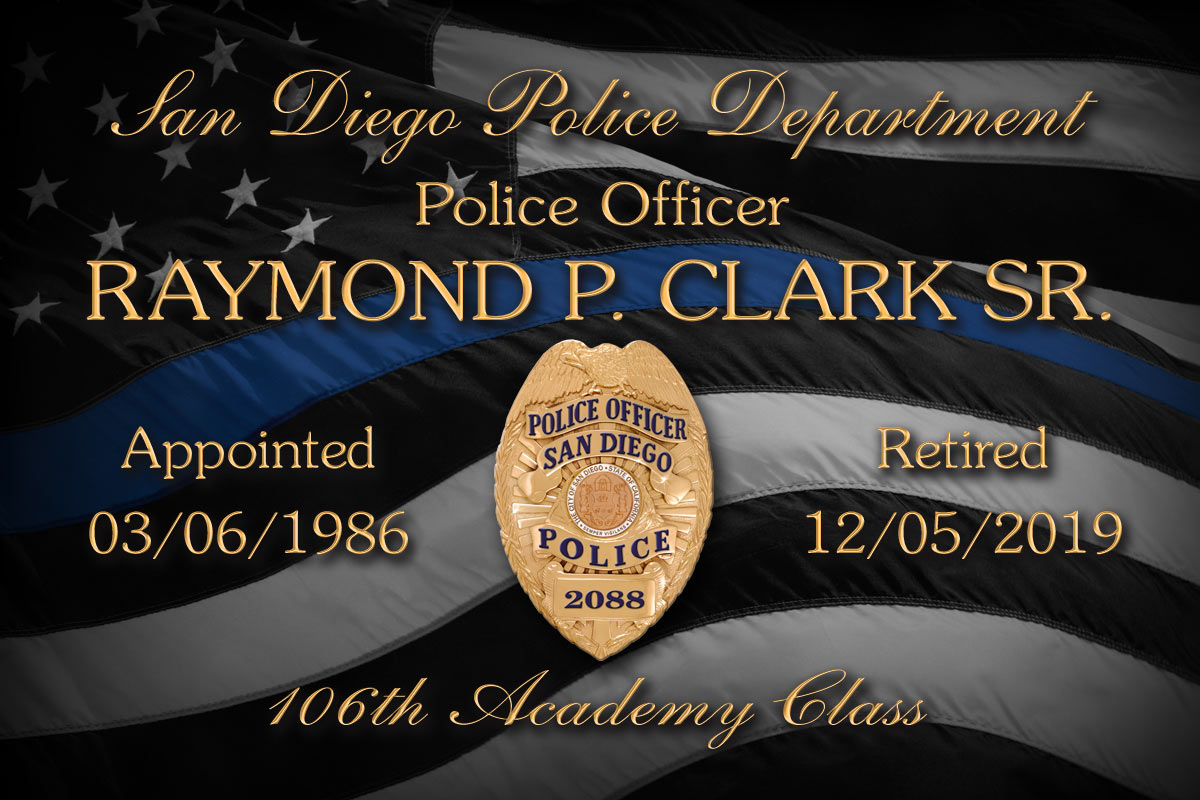 San Leandro PD Section
Motors Section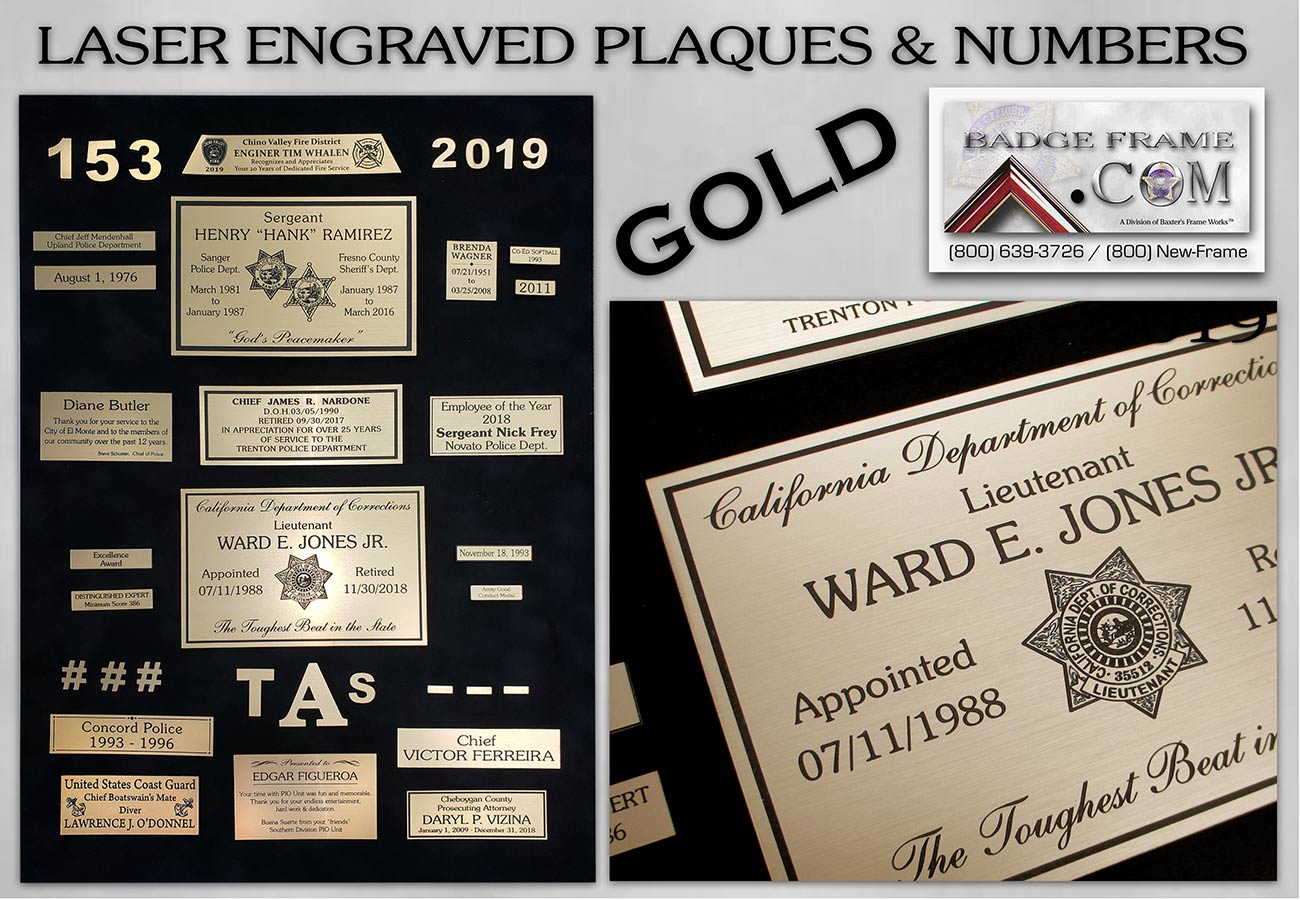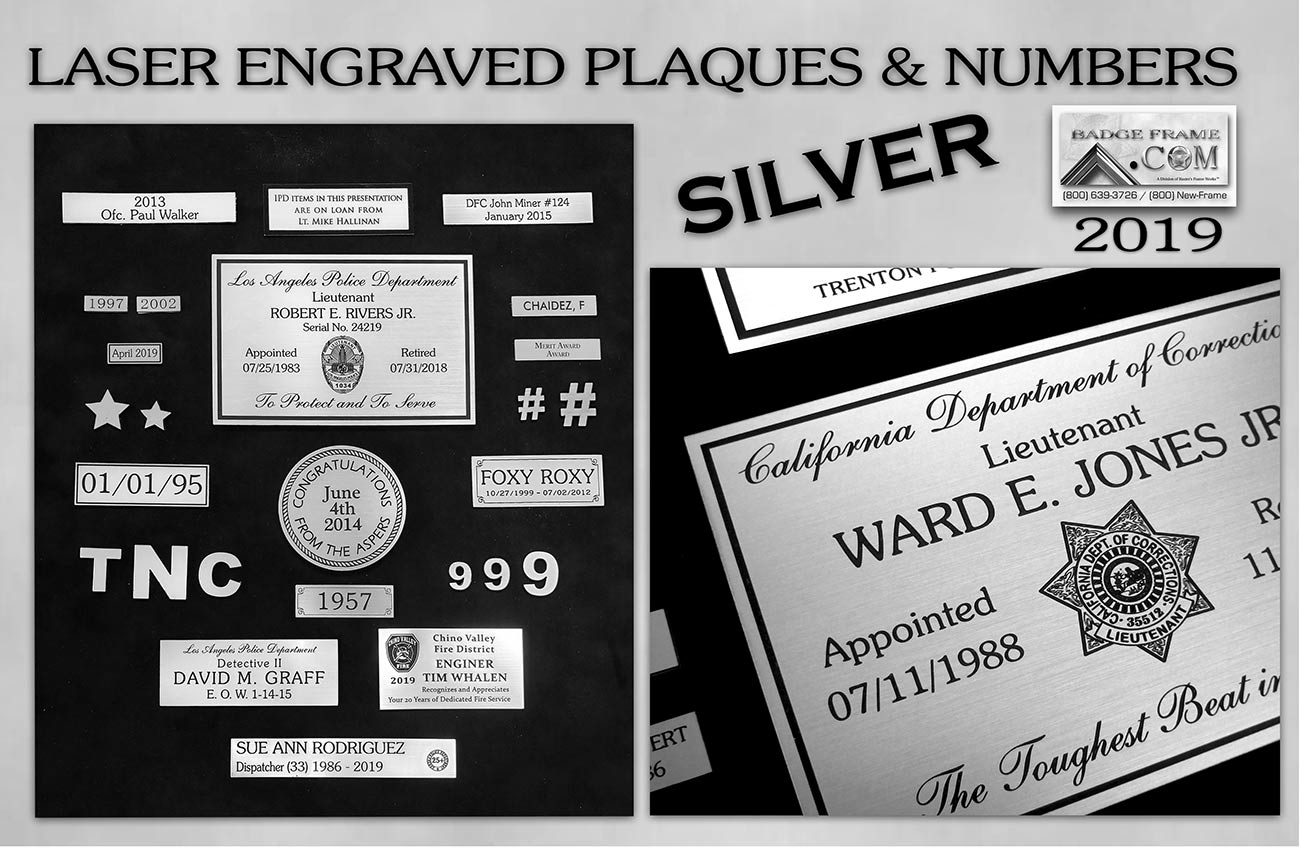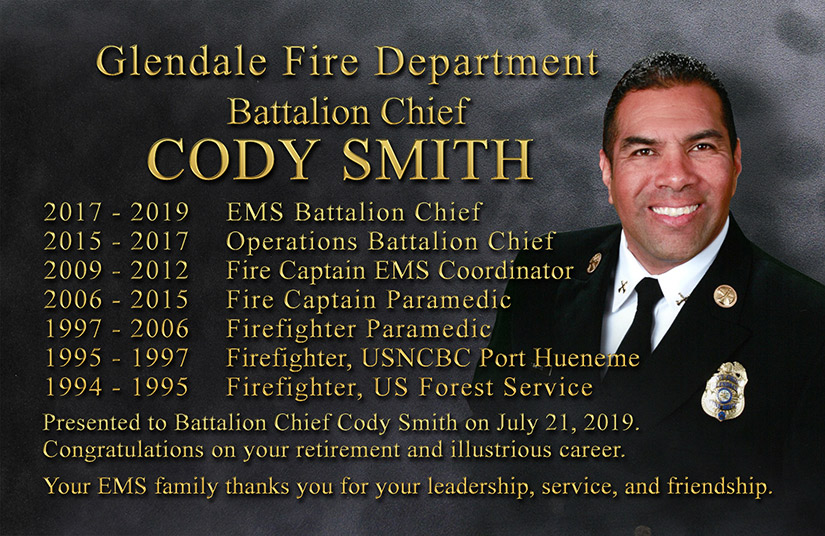 DAVIS / RIVERSIDE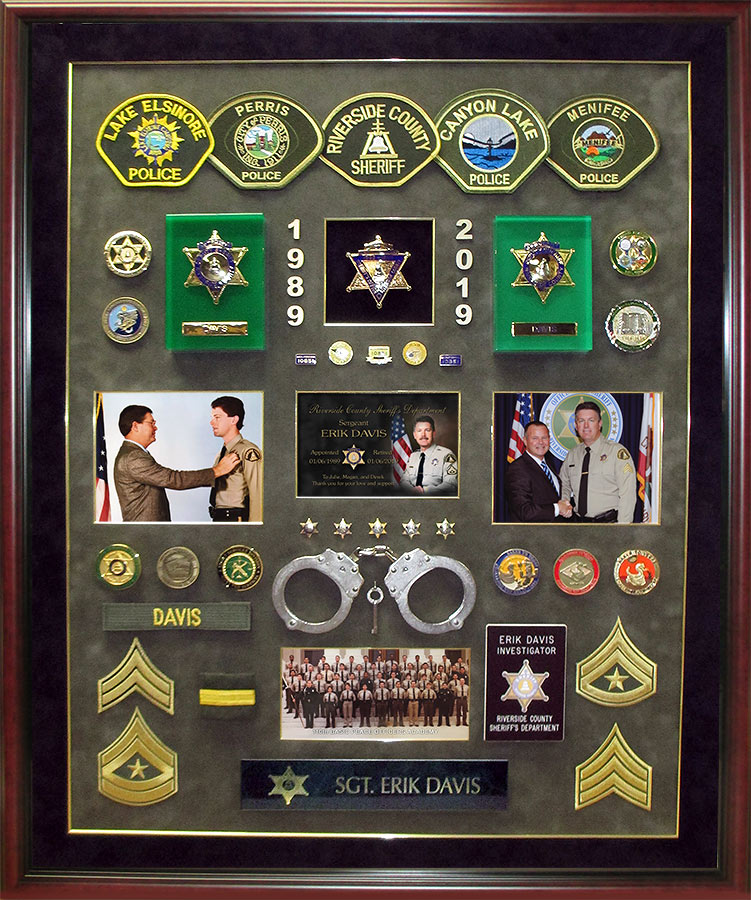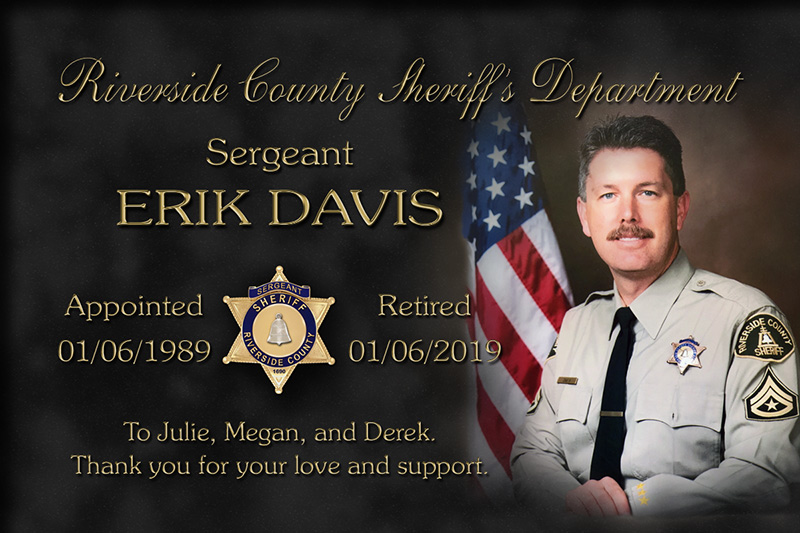 Sheriff Section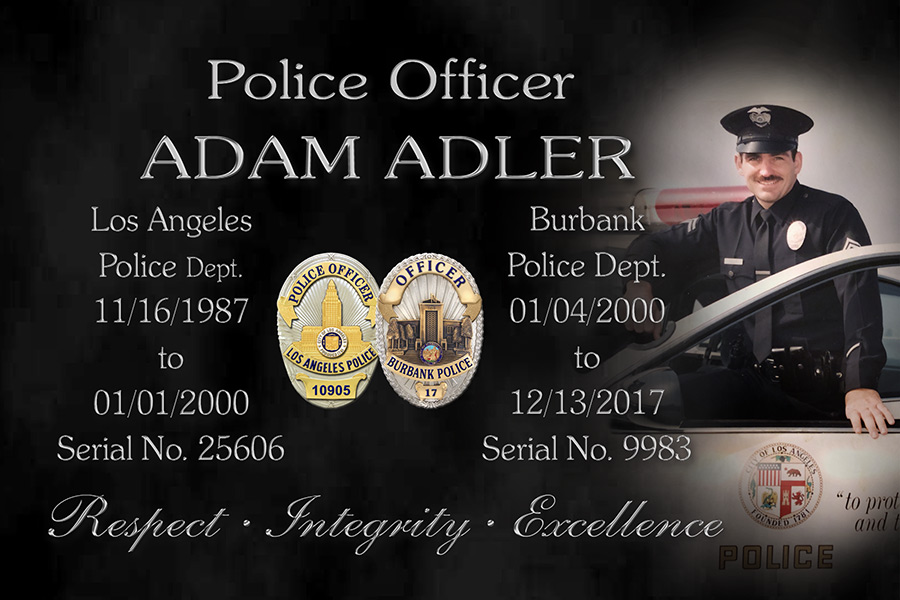 Plaque Options Section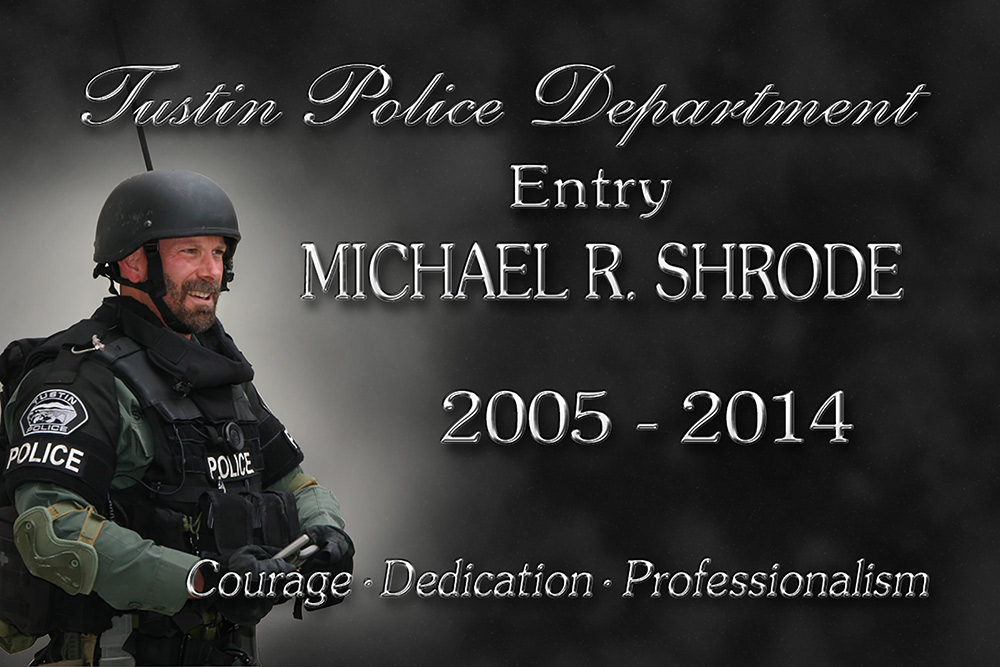 Police & Fire Games Section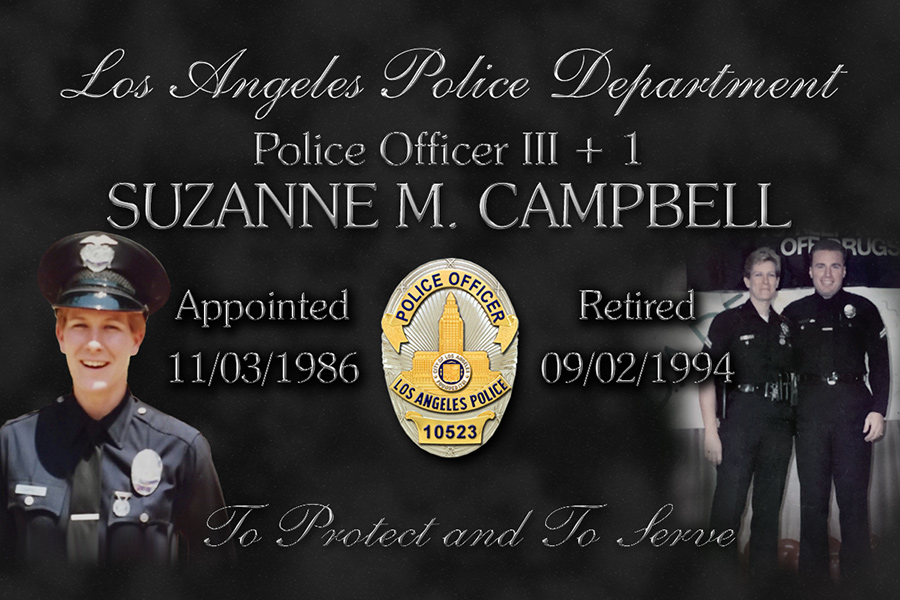 LAPD Section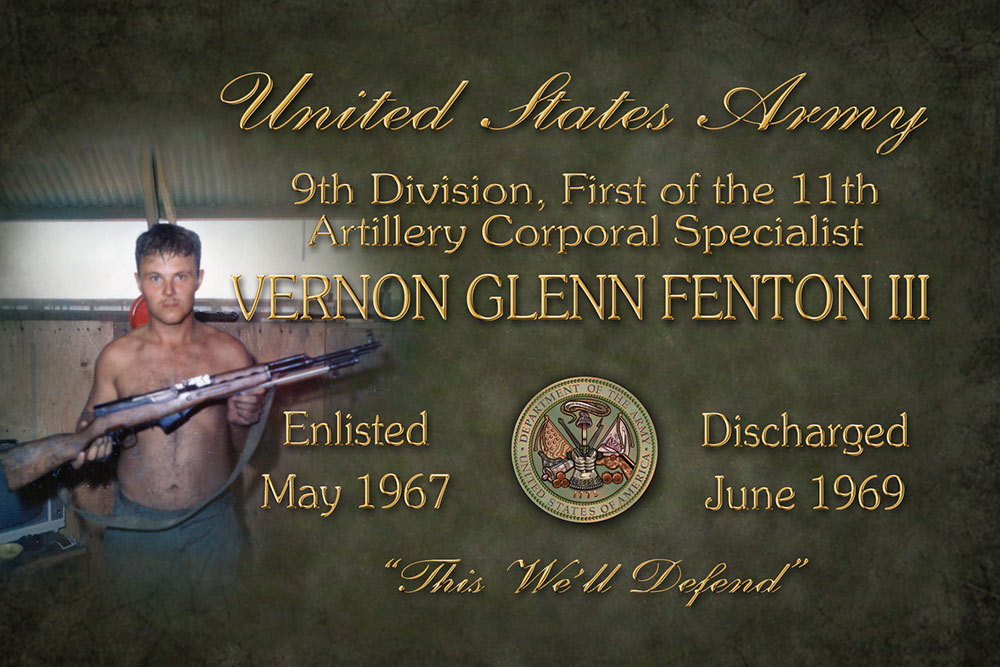 Army Section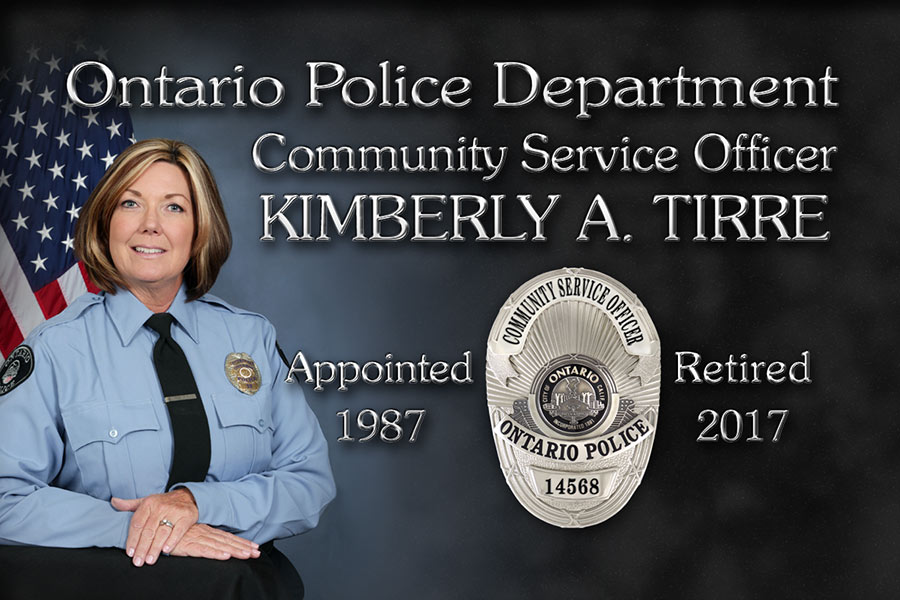 Ontario PD Section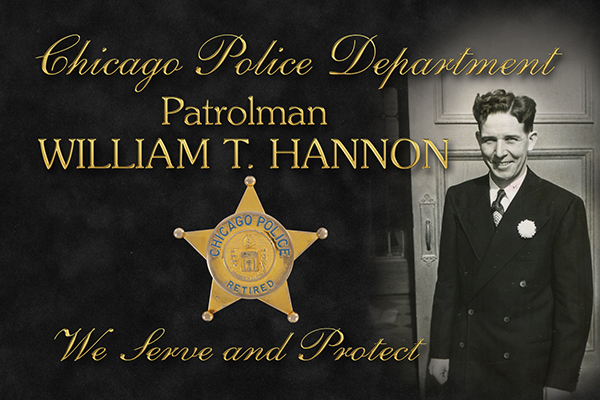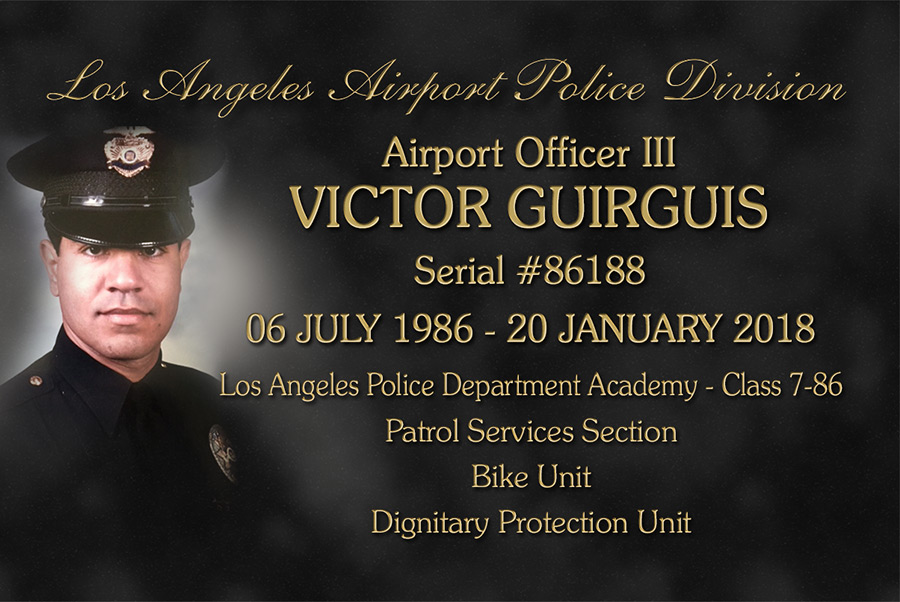 LAWA Section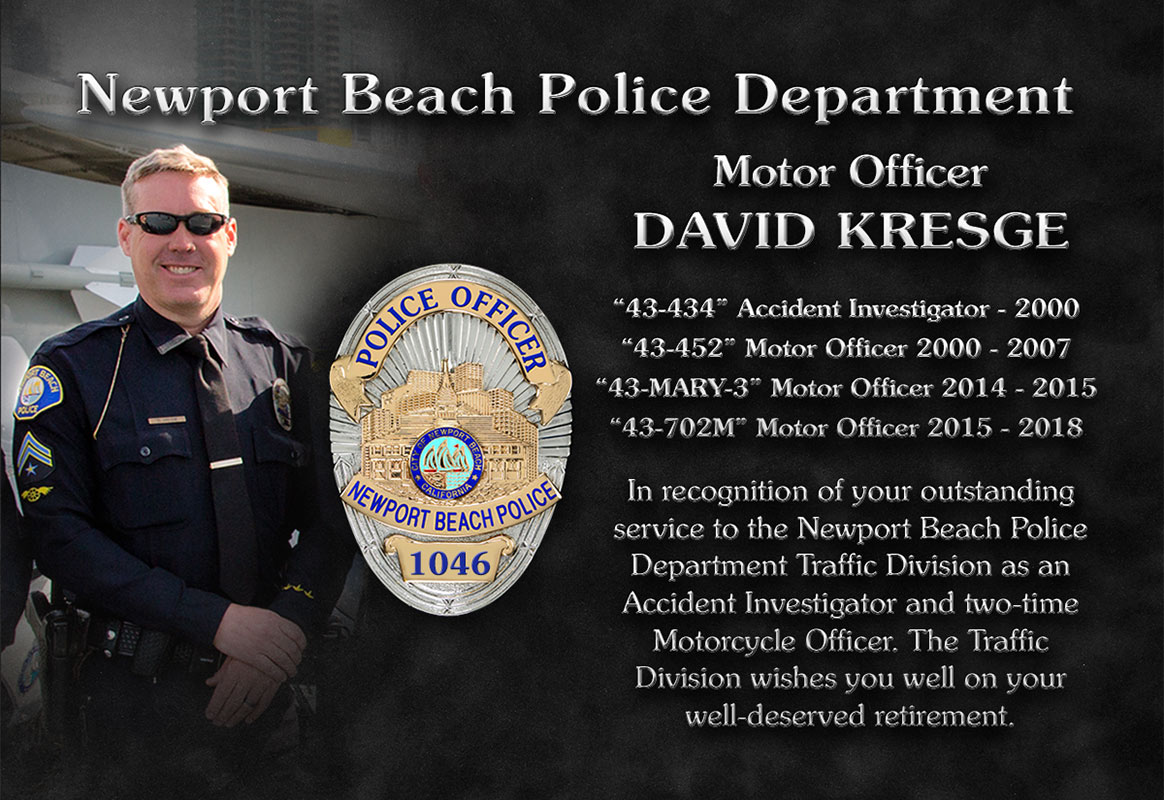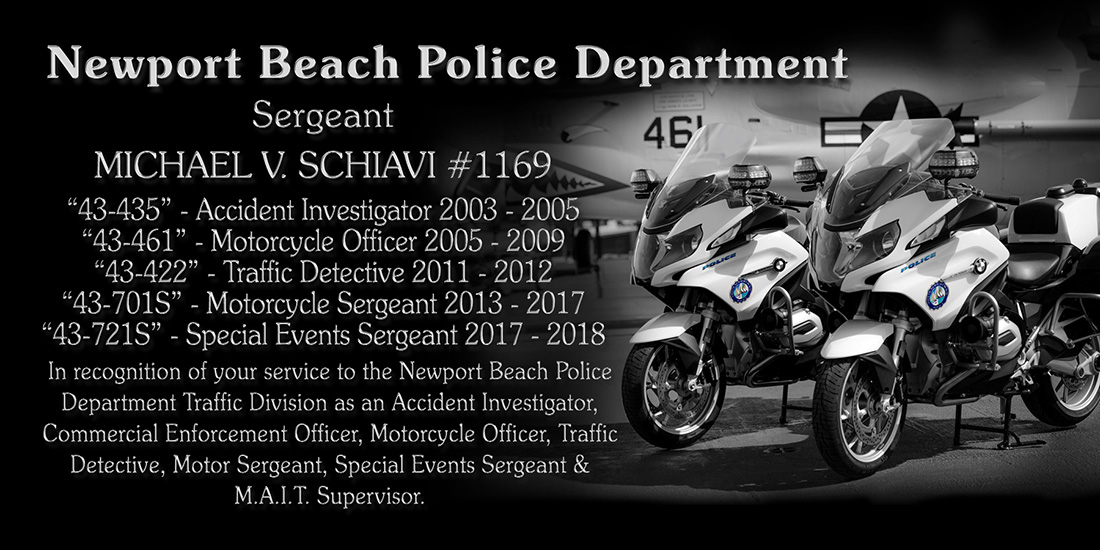 Motors Section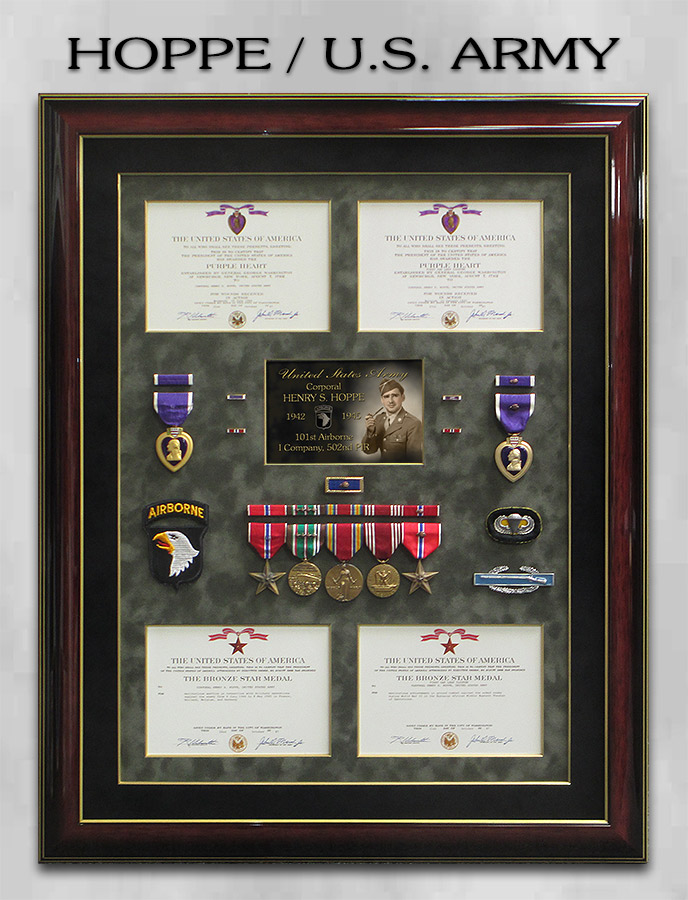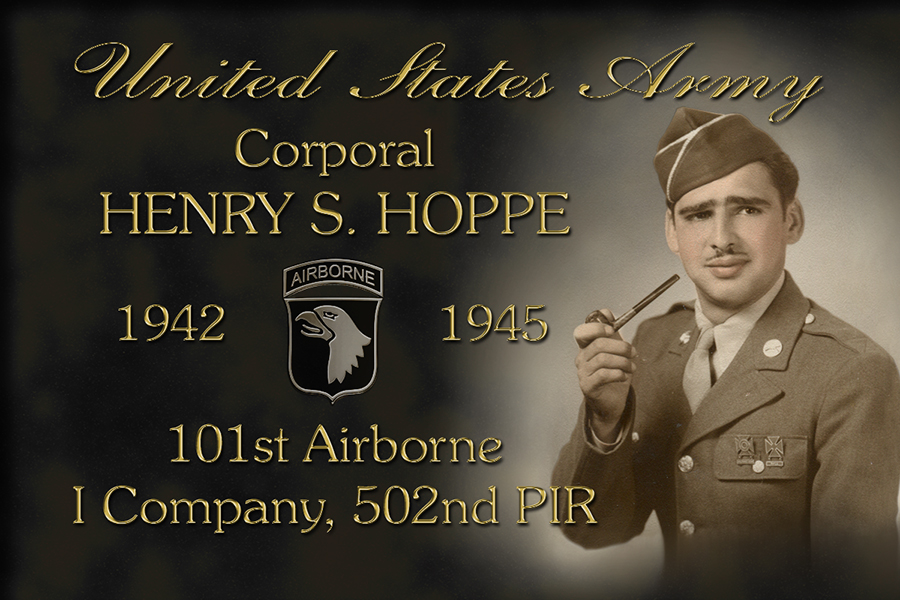 Army Section
Chino PD Section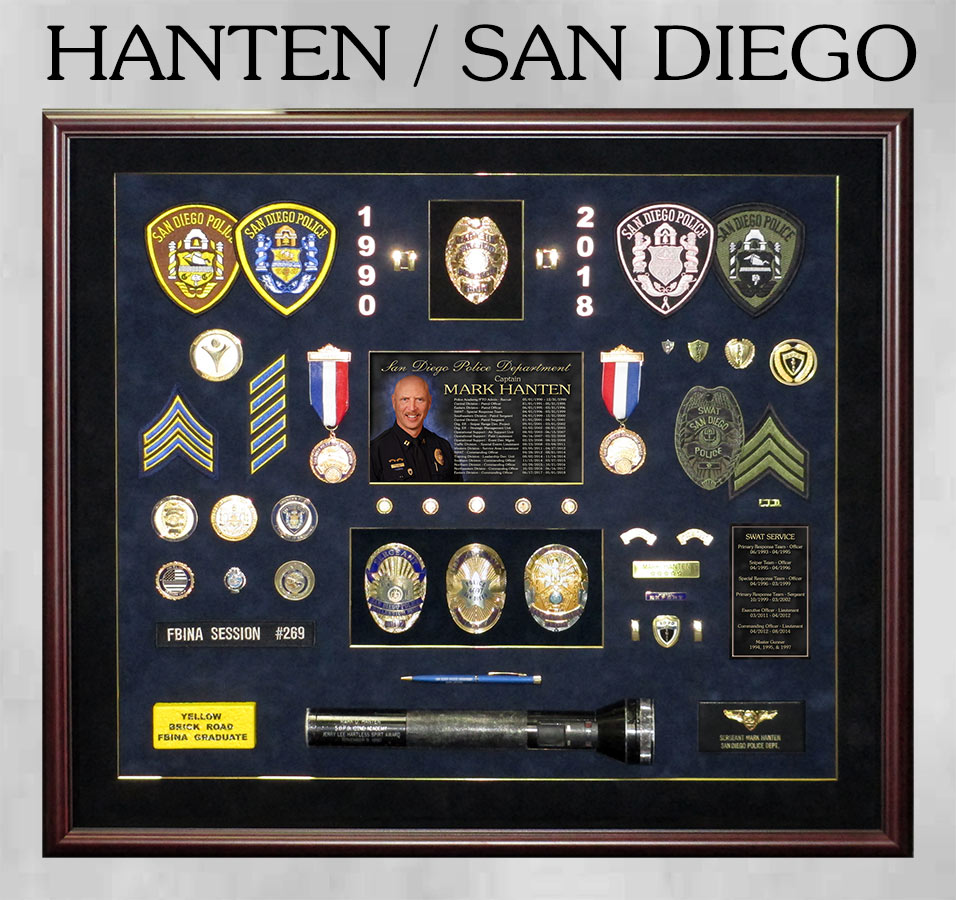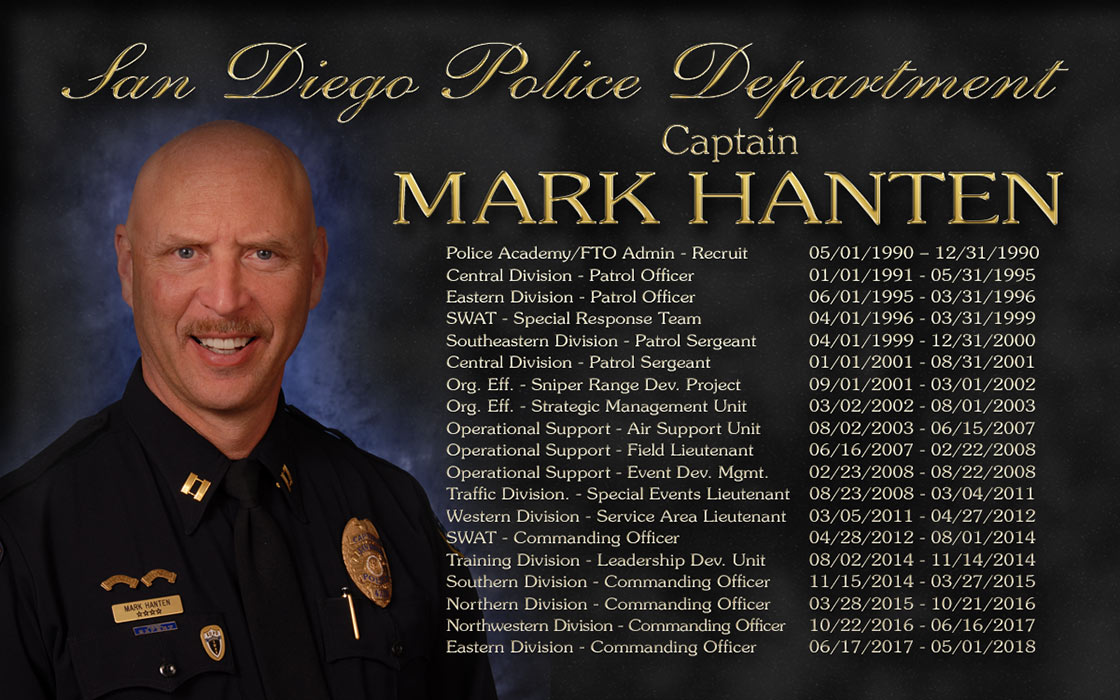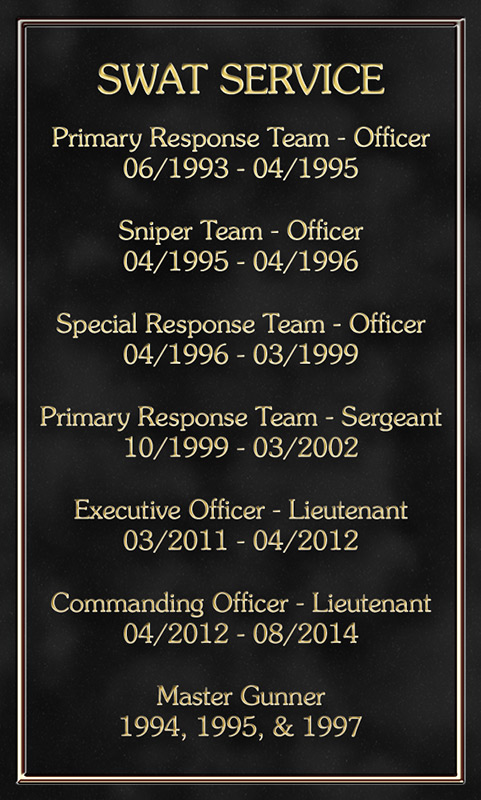 San Diego PD Section
Police Shadowbox Section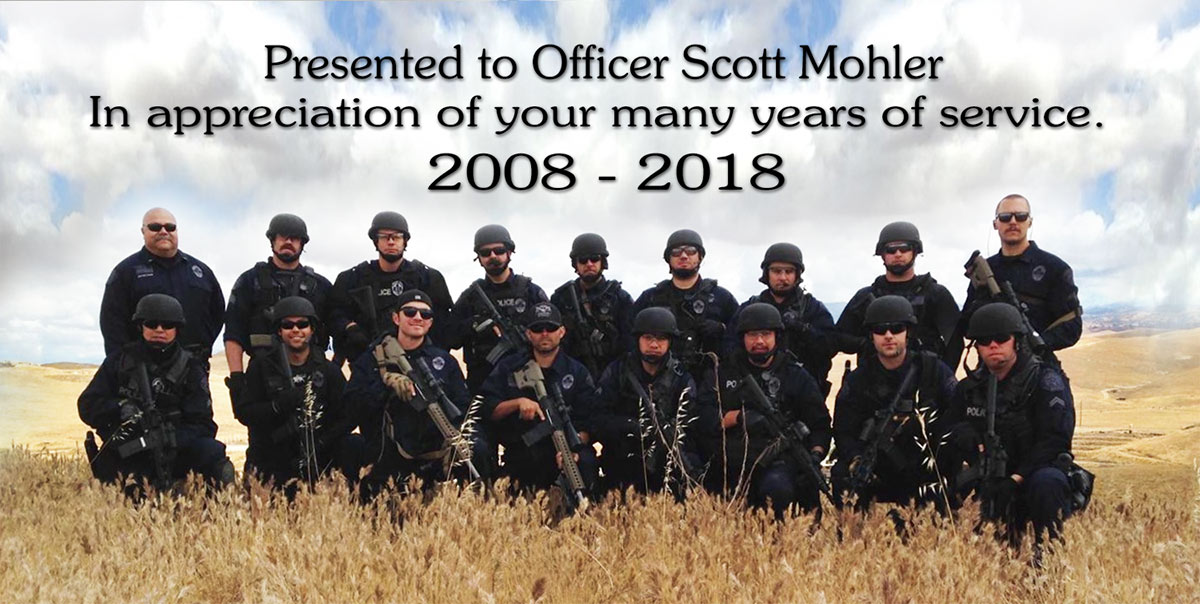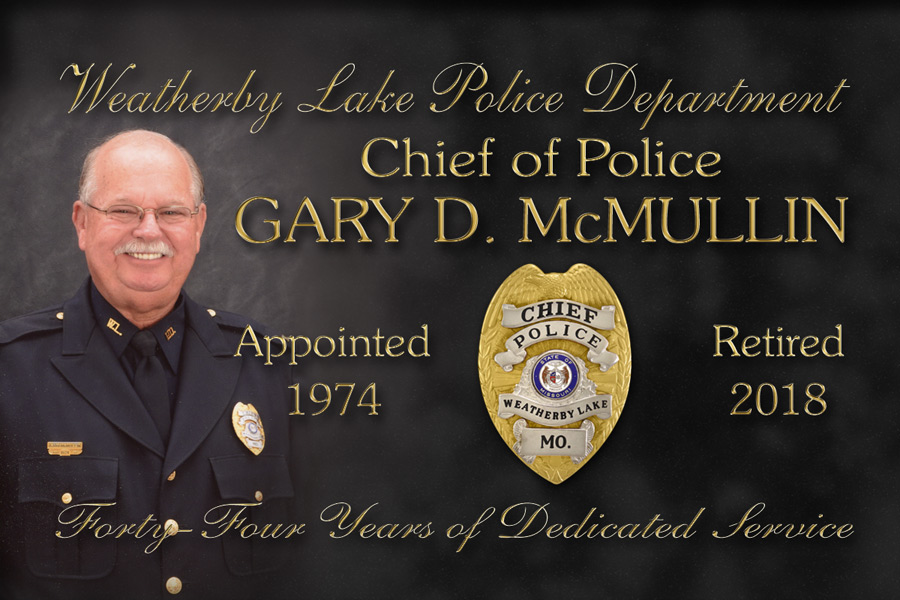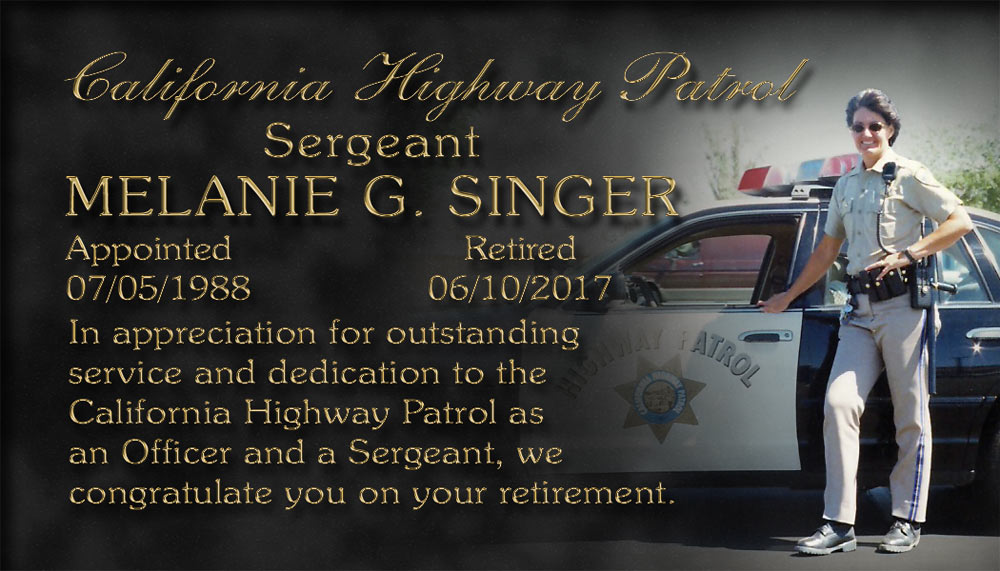 CHP Section


Navy Section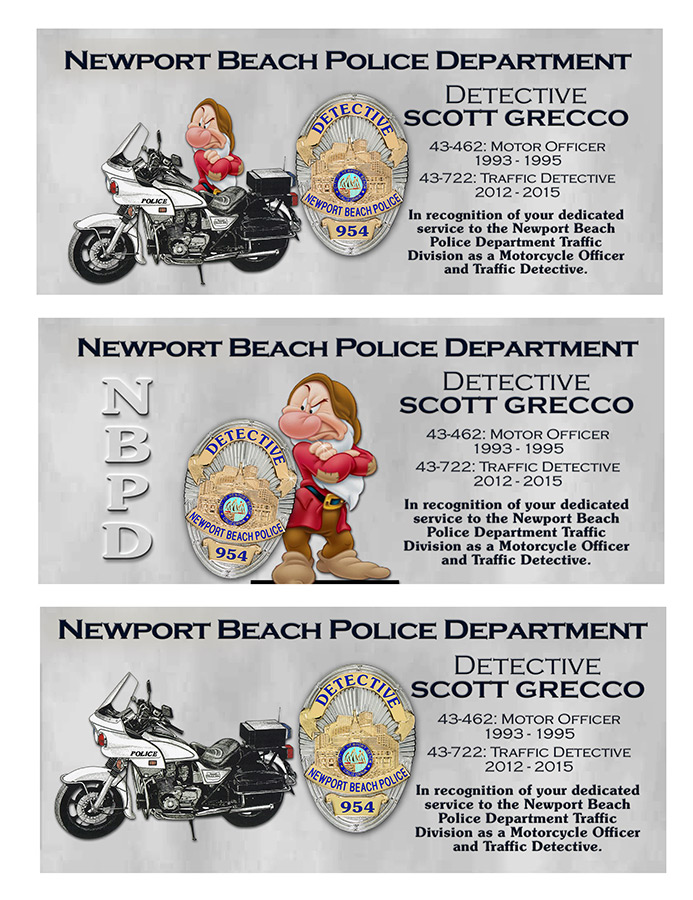 8/2016 new type of laser engraved plaques - now with photo capabilities.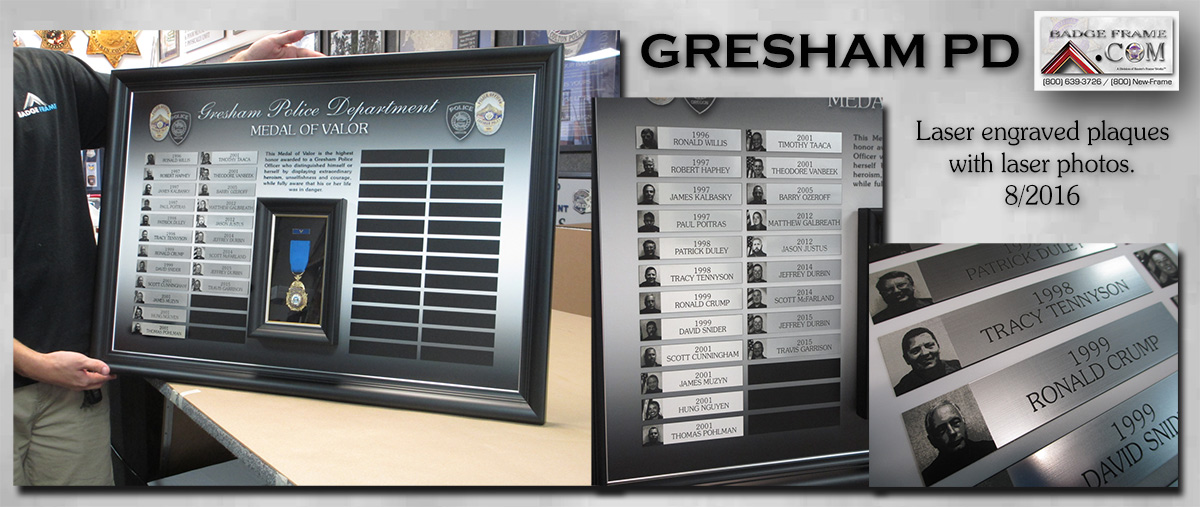 Perpetual Plaque Section
Medals Section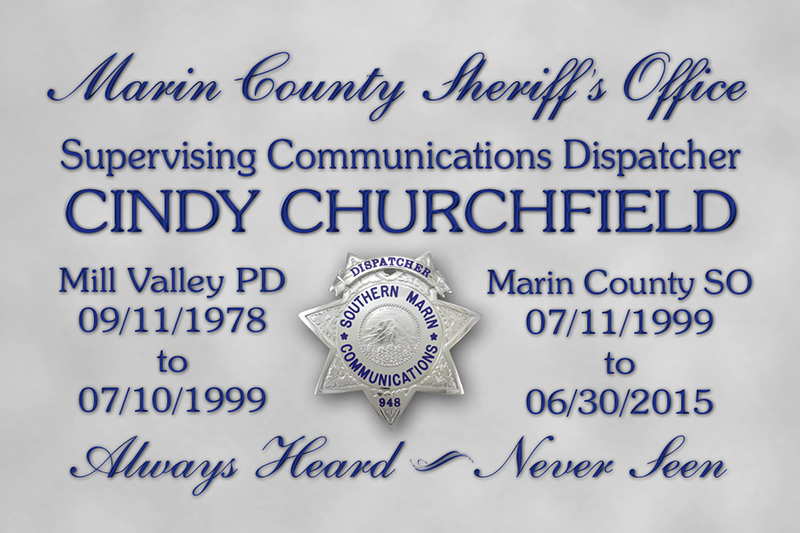 Dispatch Section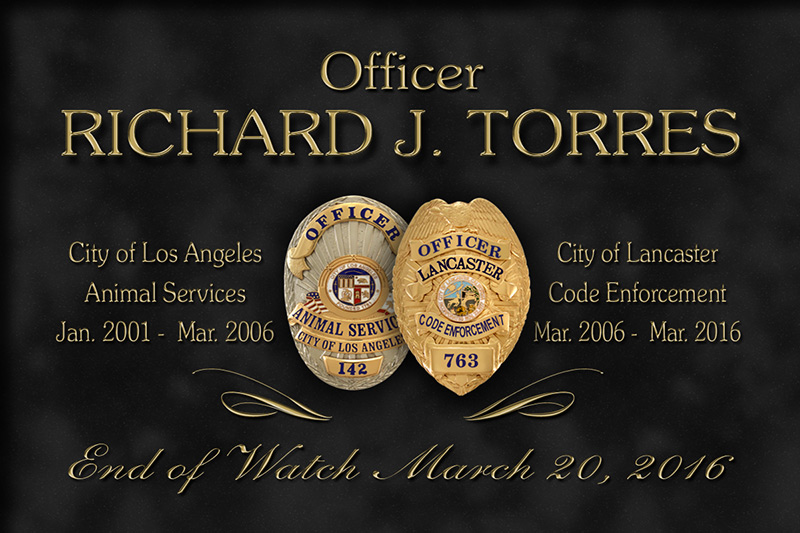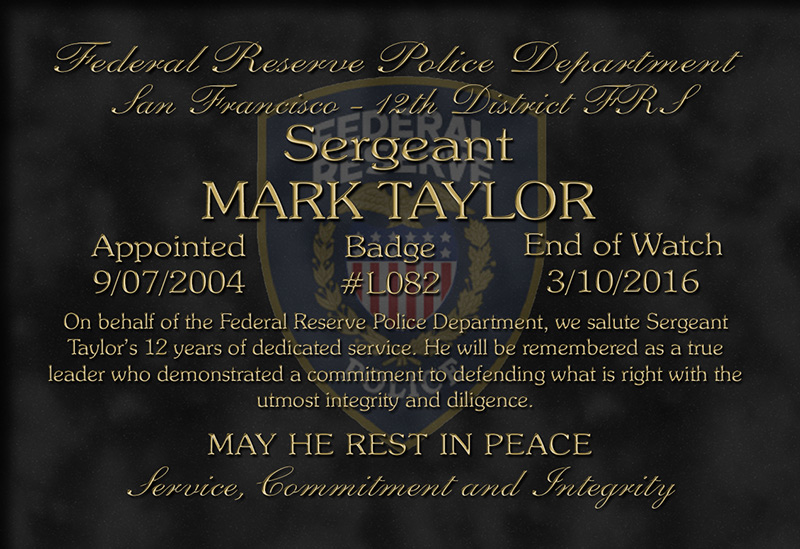 E.O.W. / Fallen Section
Plaque Options Section
Computer generated plaque with silver letters and black suede background. Flag background / White shadow Lettering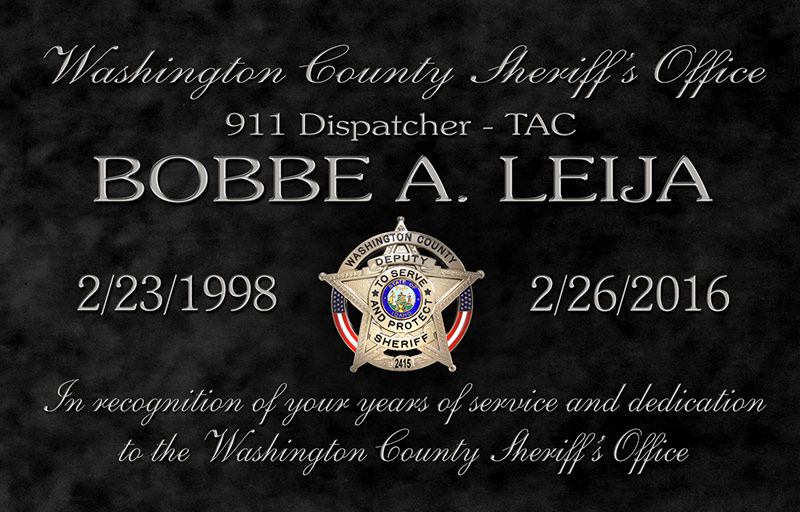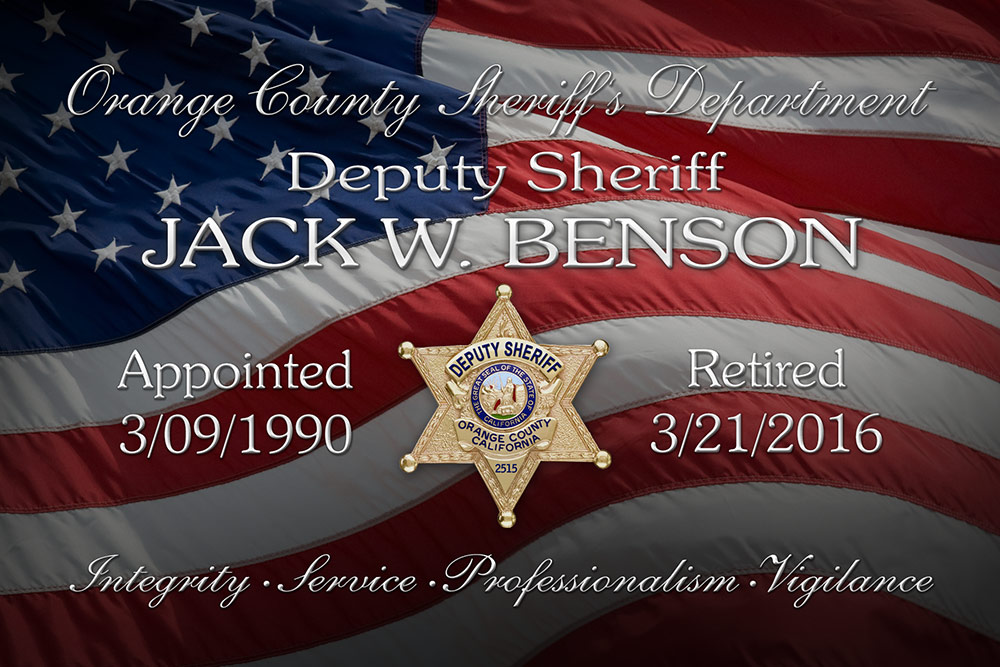 Custom Sized Trapezoid. 8/2015 Gold front plate. Black back plate.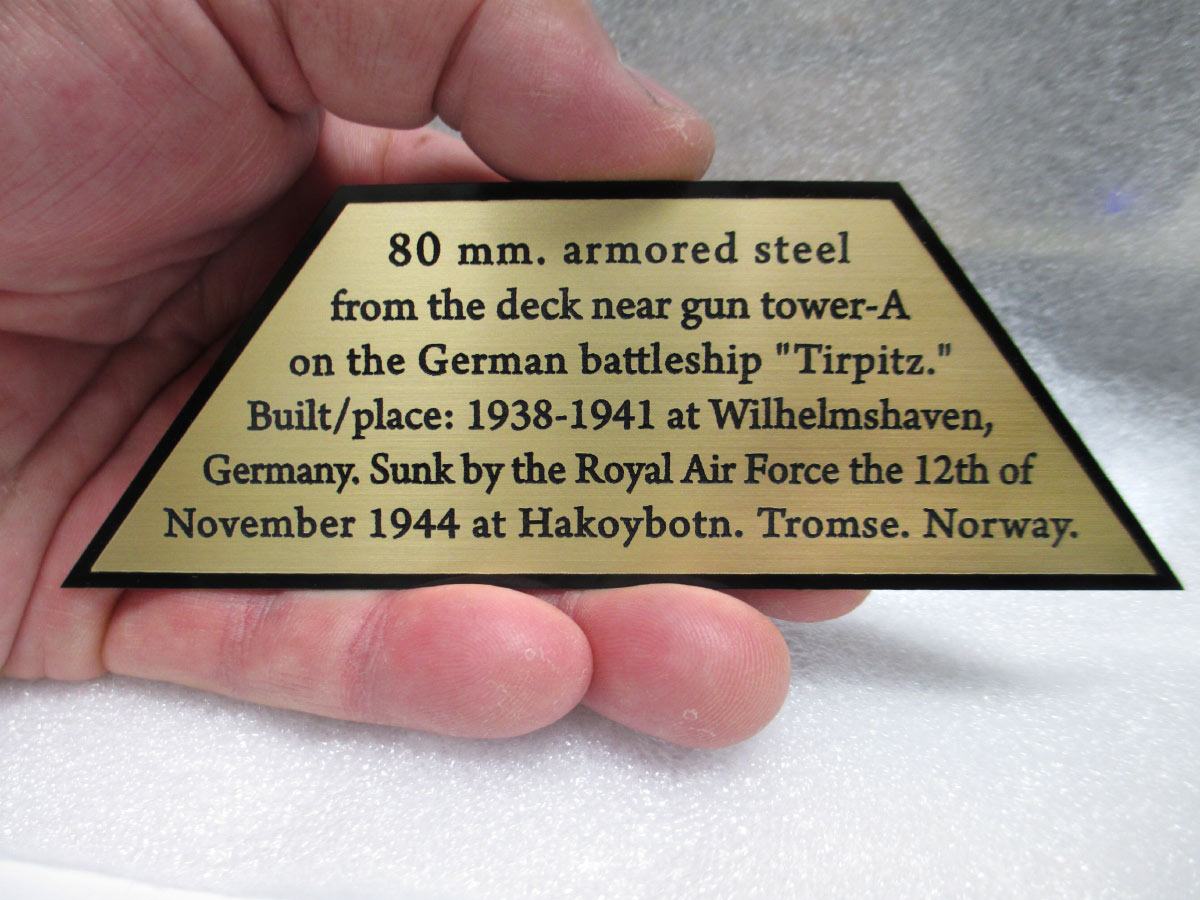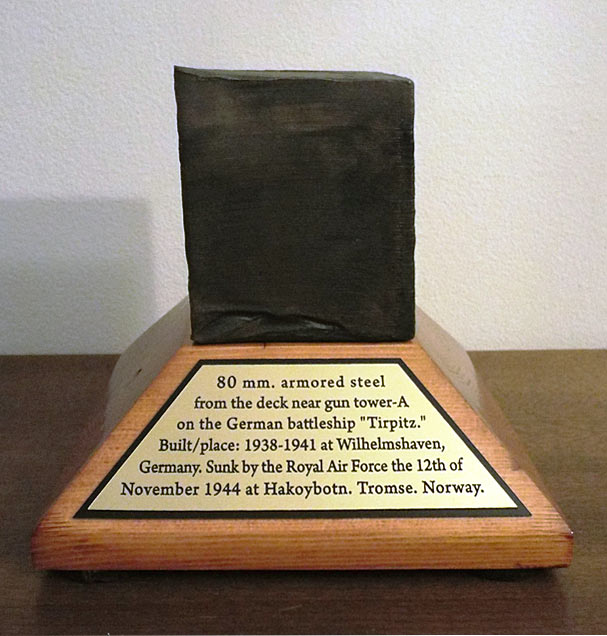 Plaque Options Section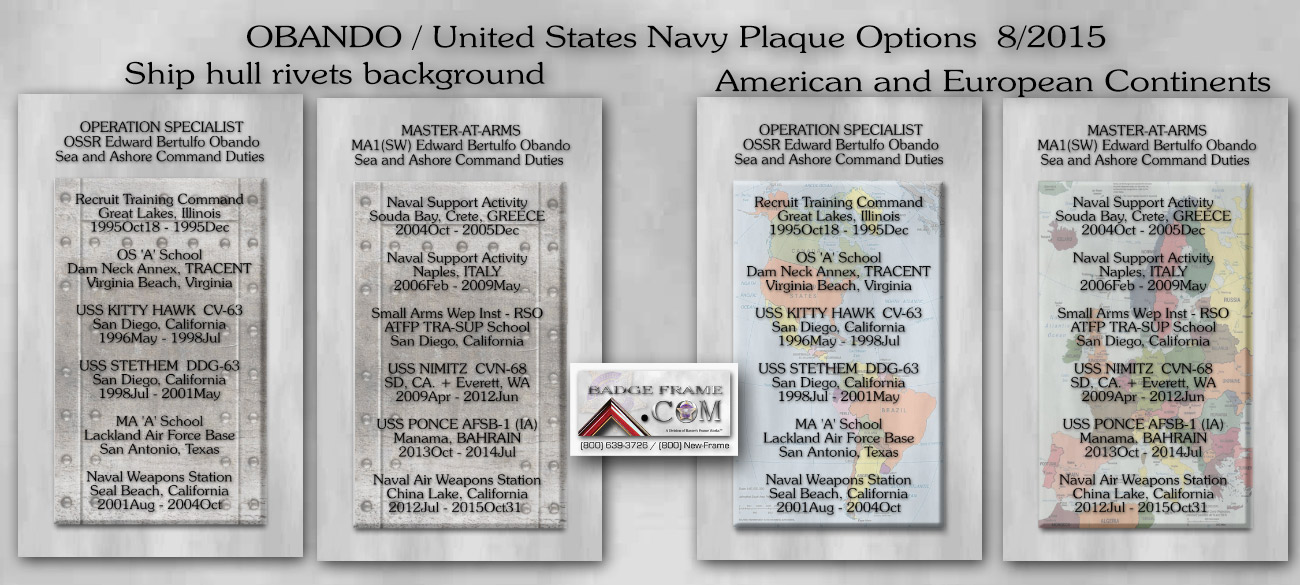 Navy Section here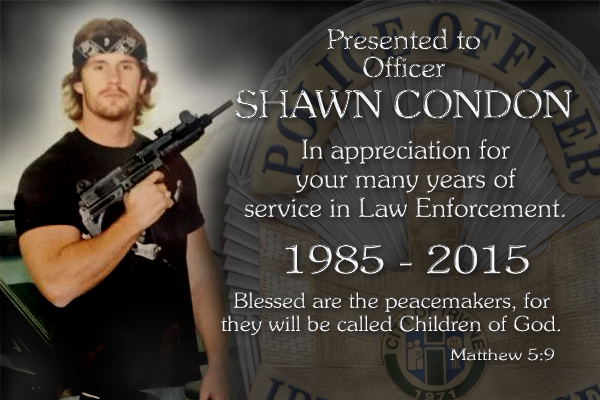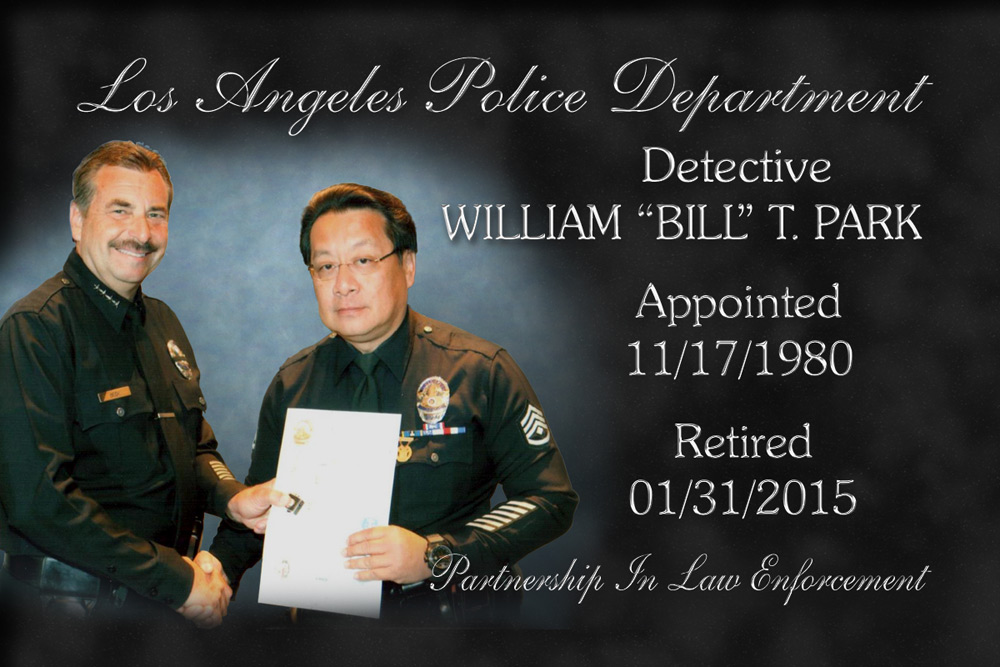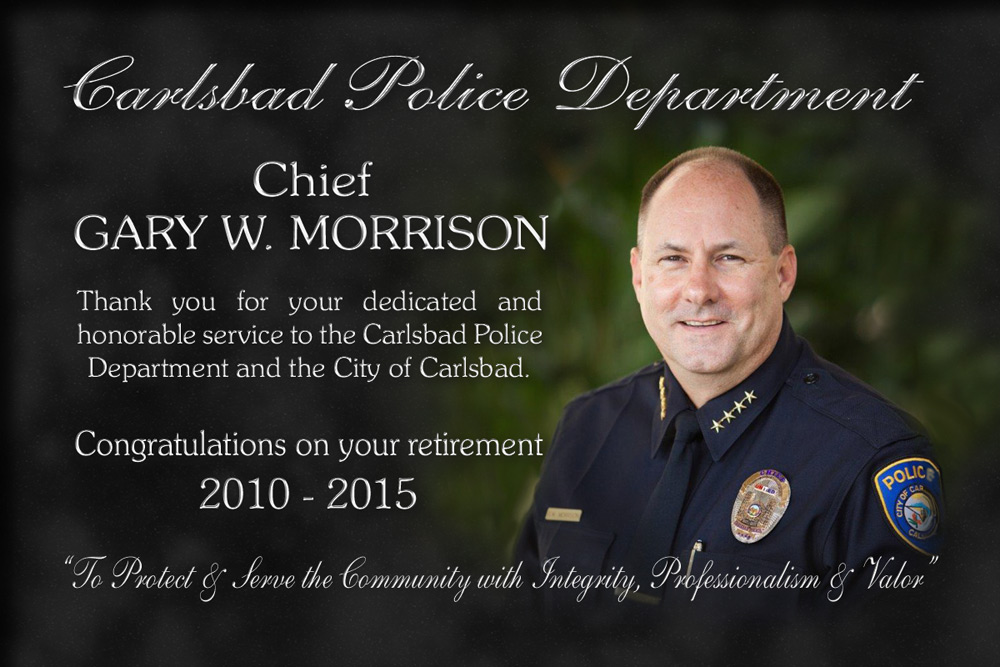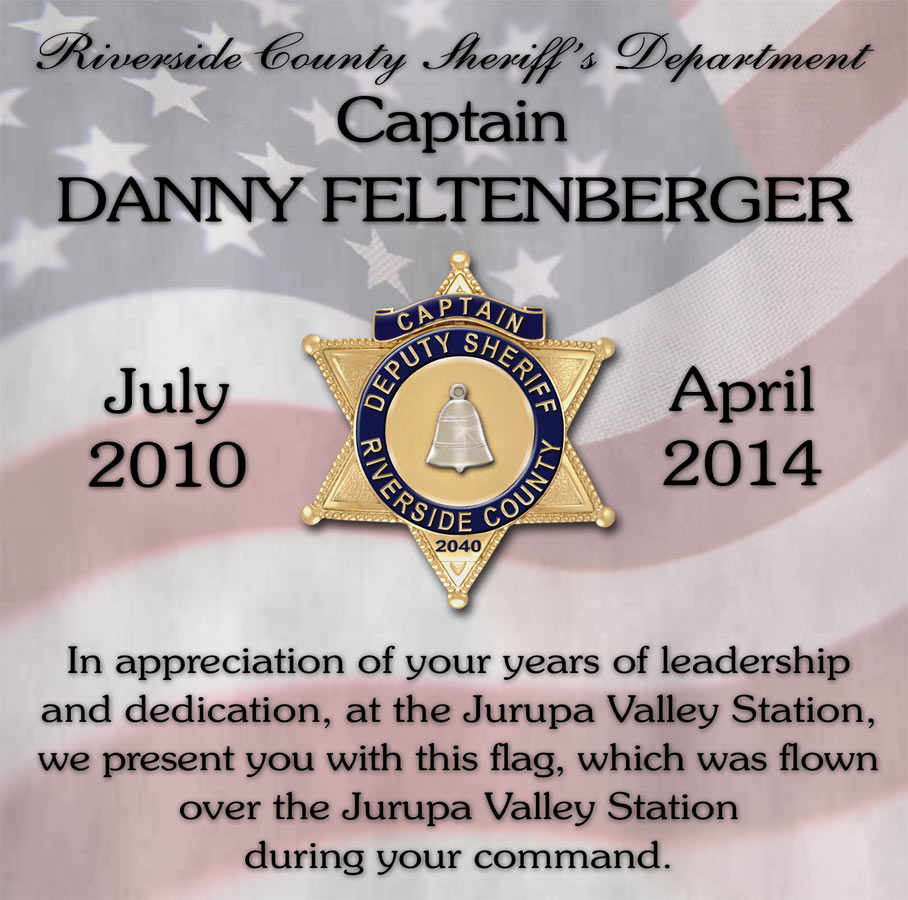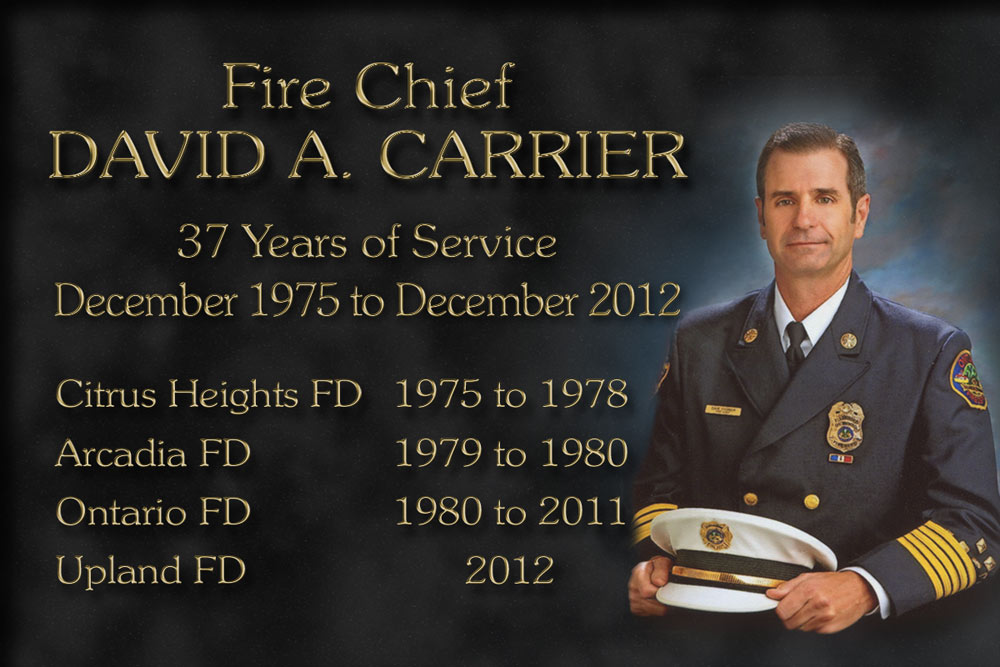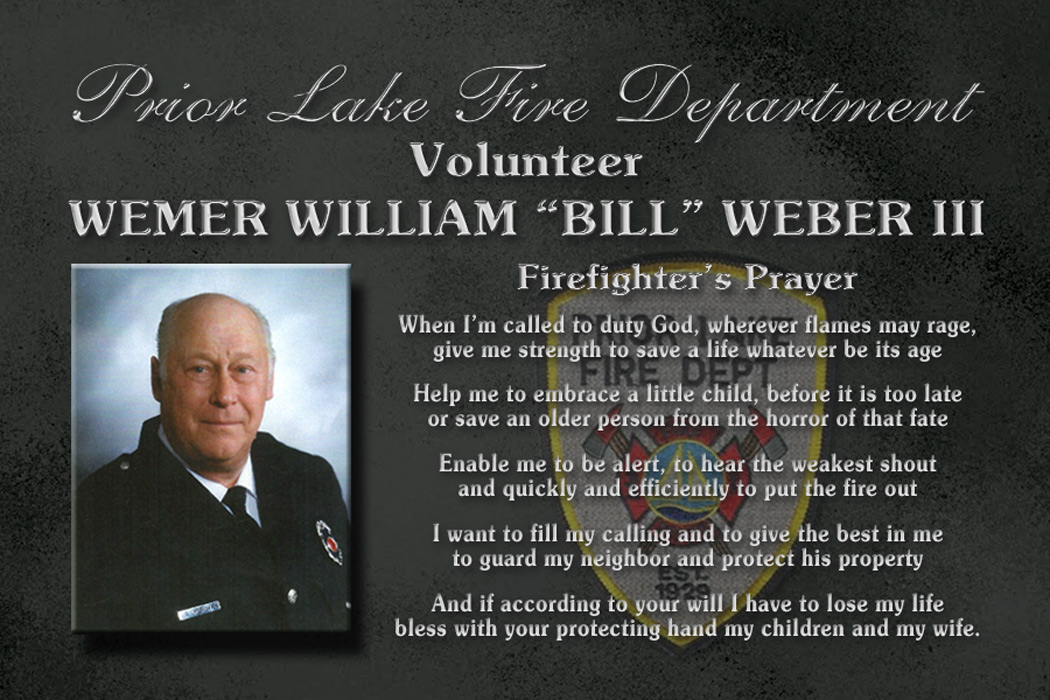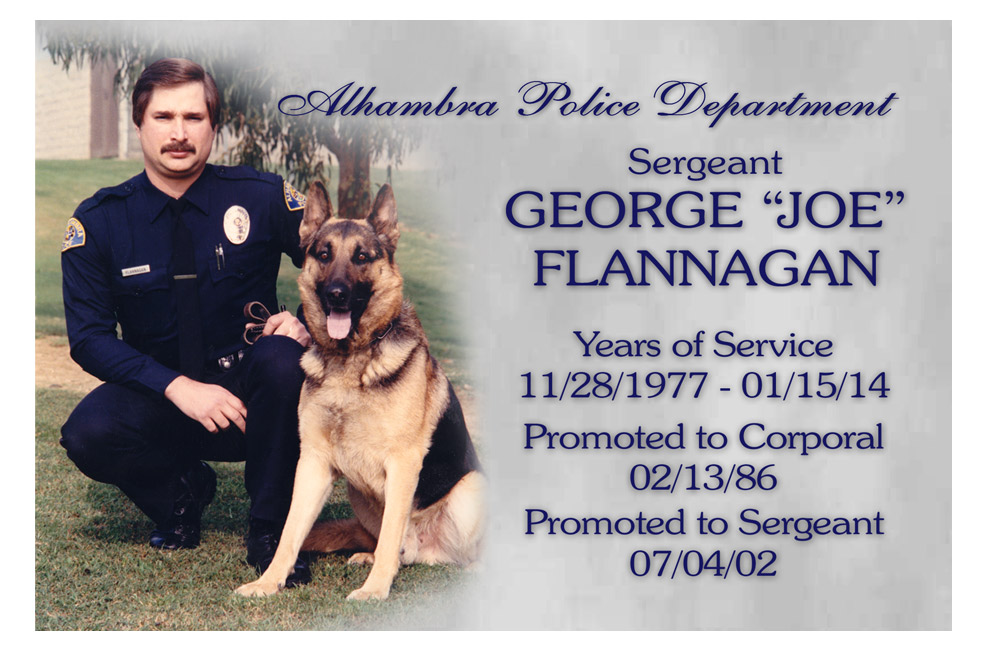 CHP Computer Plaques. Click to enlarge...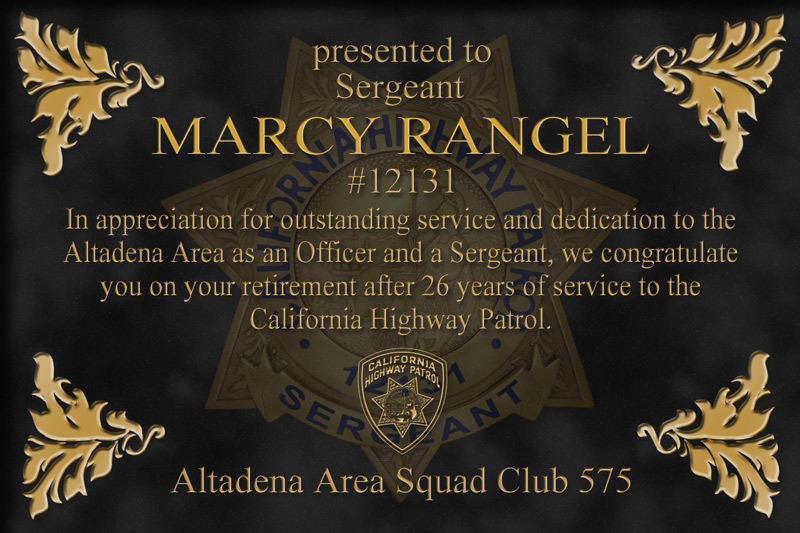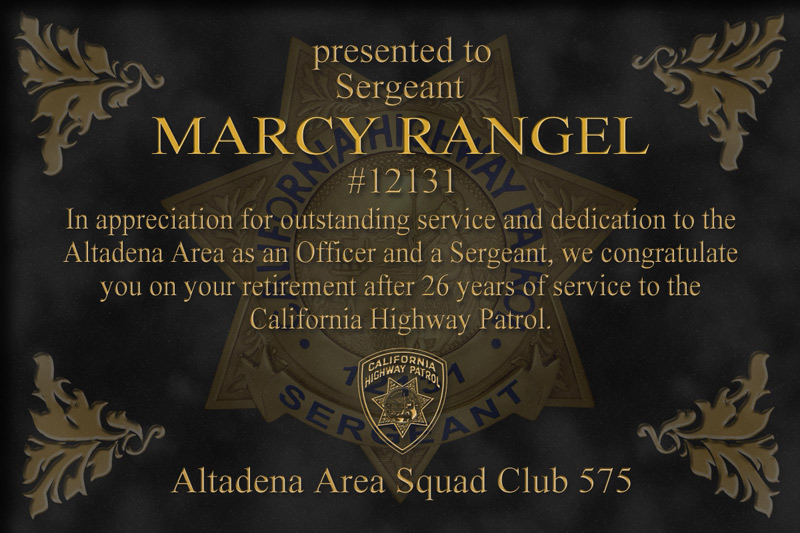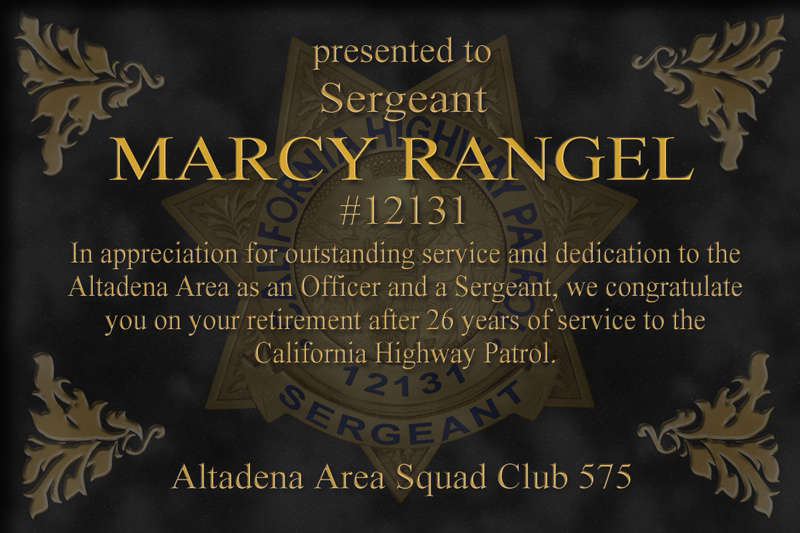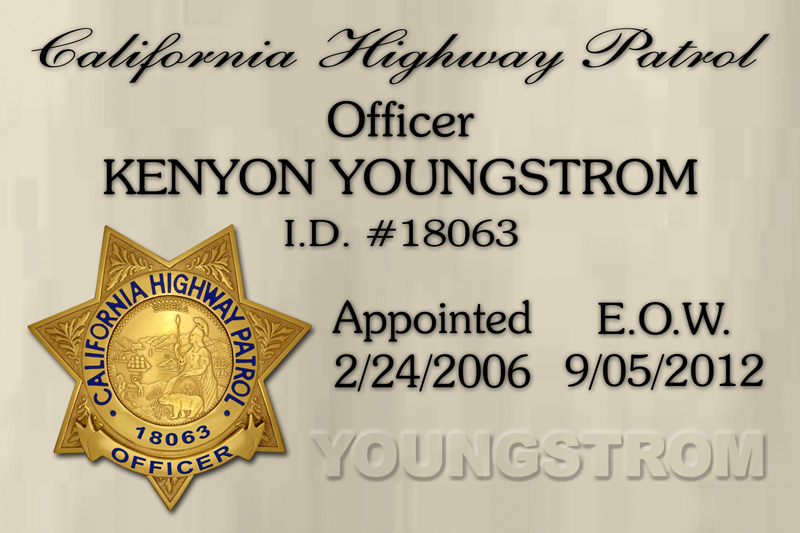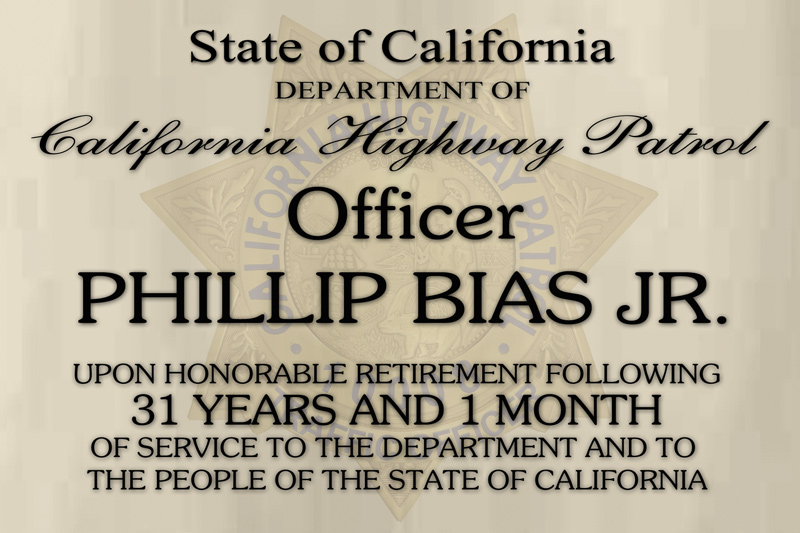 click to enlarge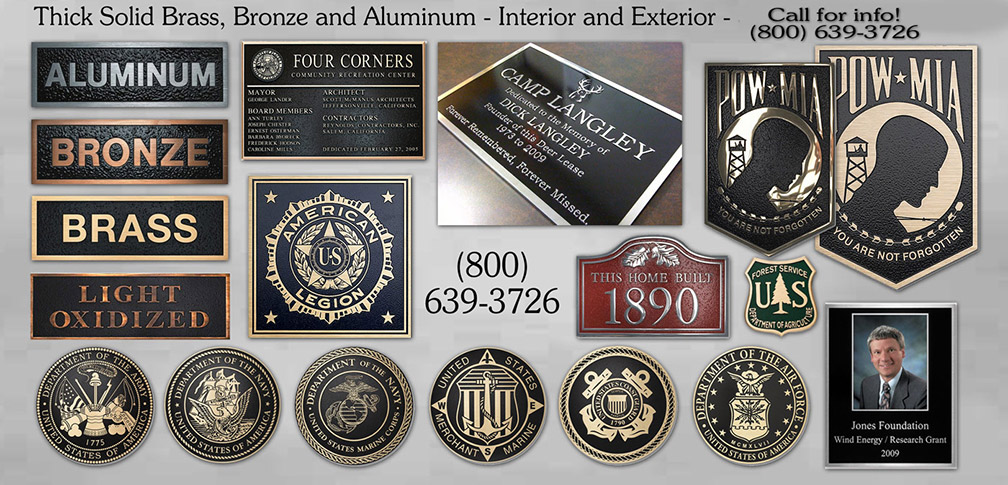 click to enlarge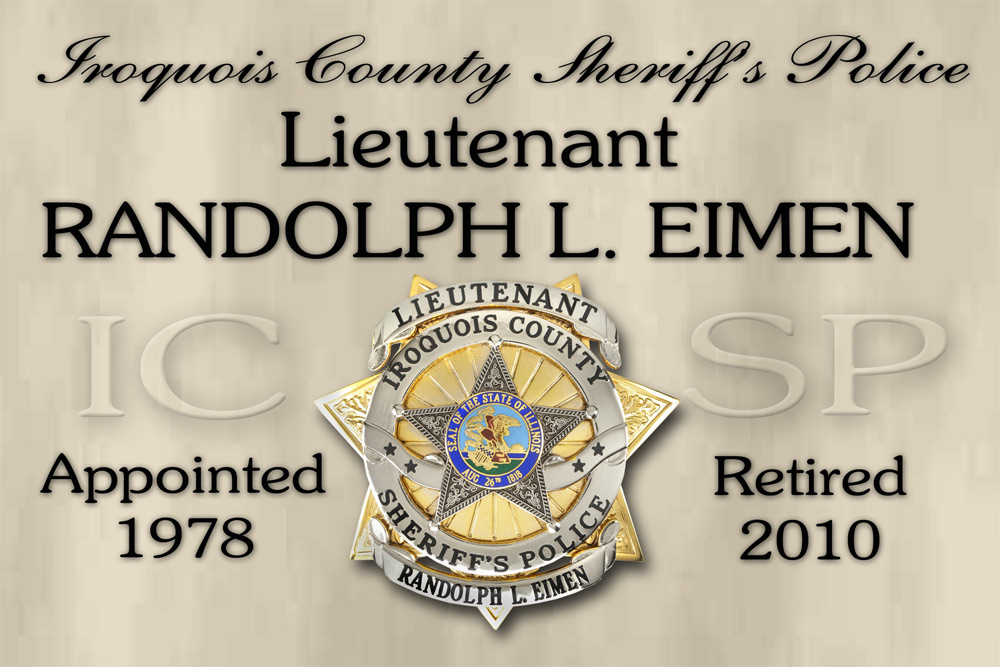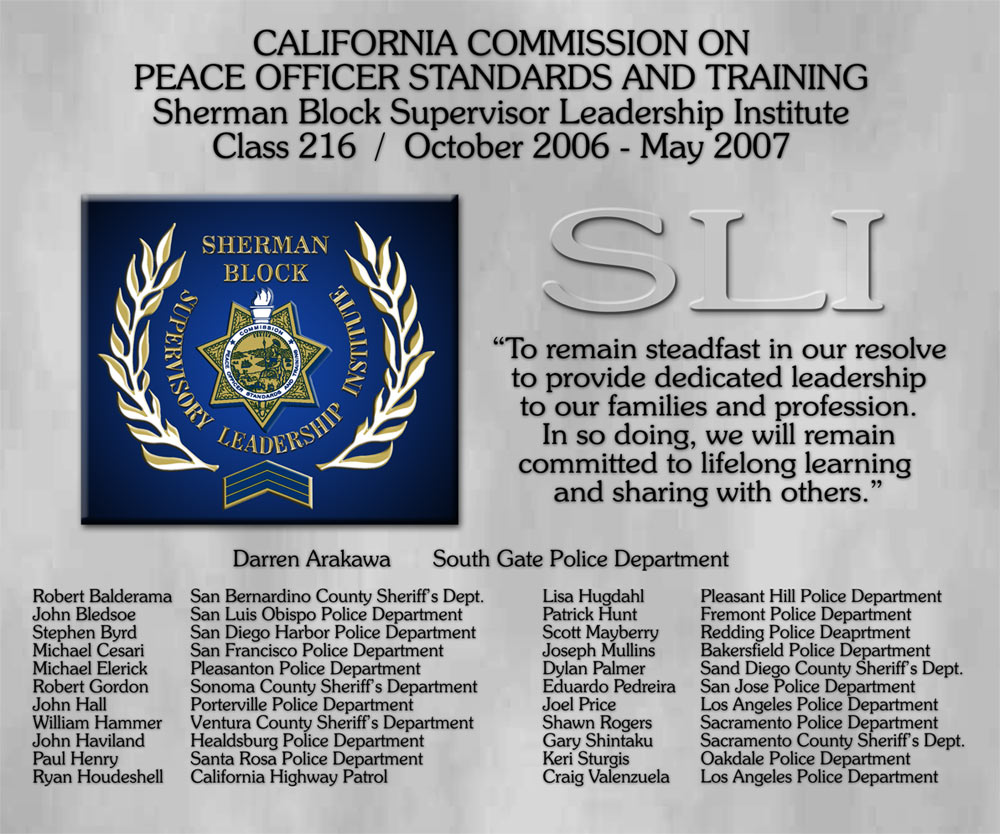 Click to enlarge...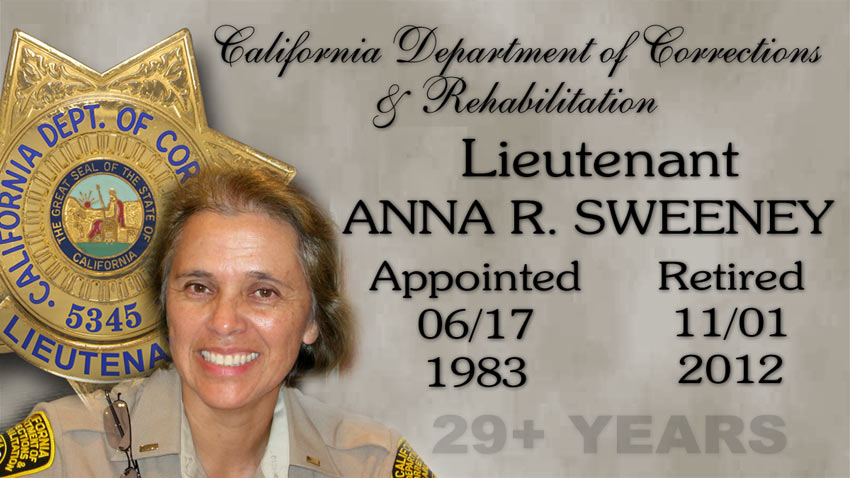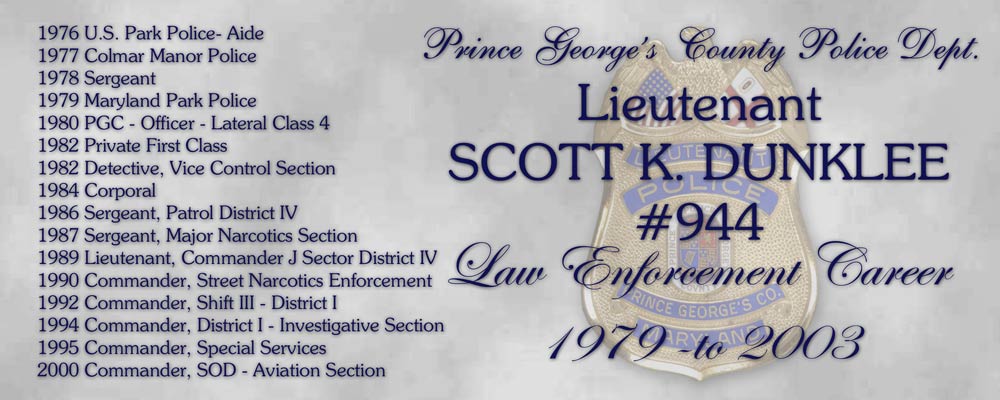 Computer Generated Plaques / N A V Y / Click to Enlarge...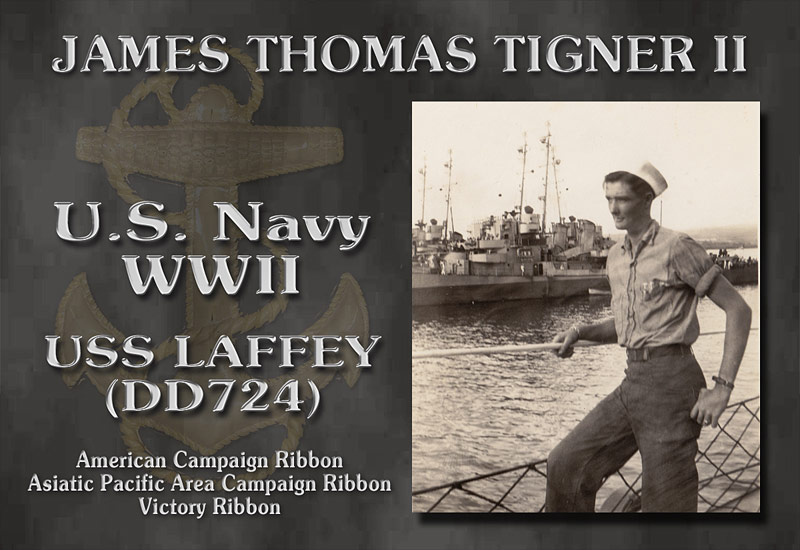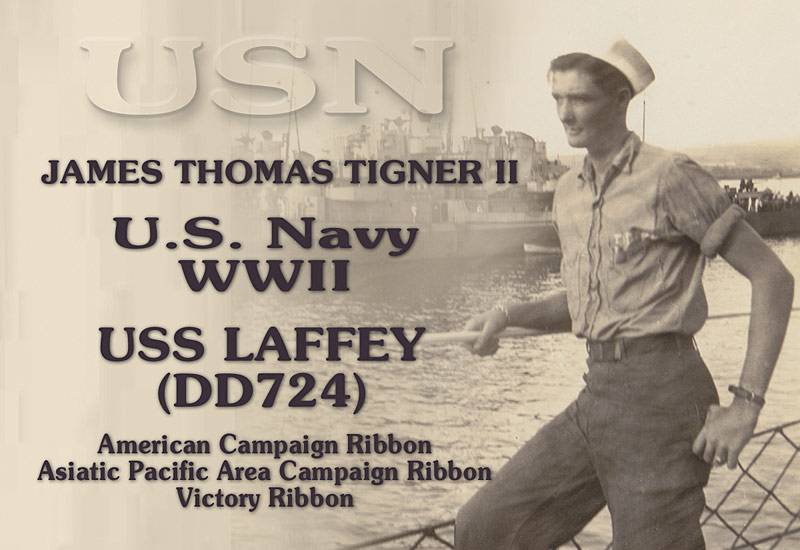 M A R I N E S / Click to Enlarge...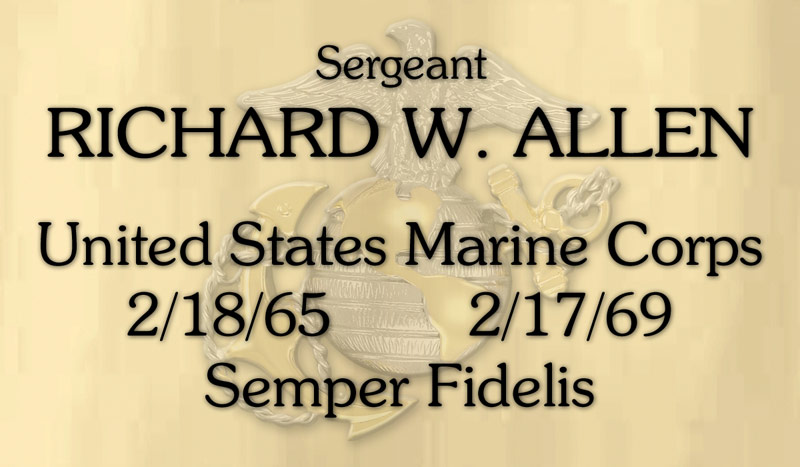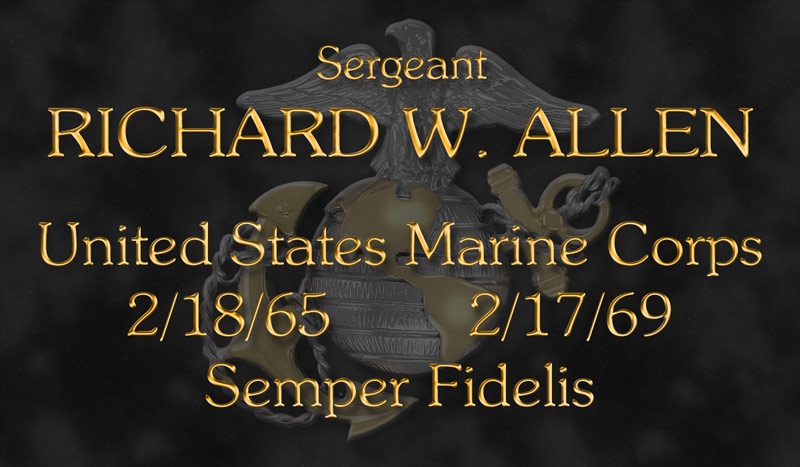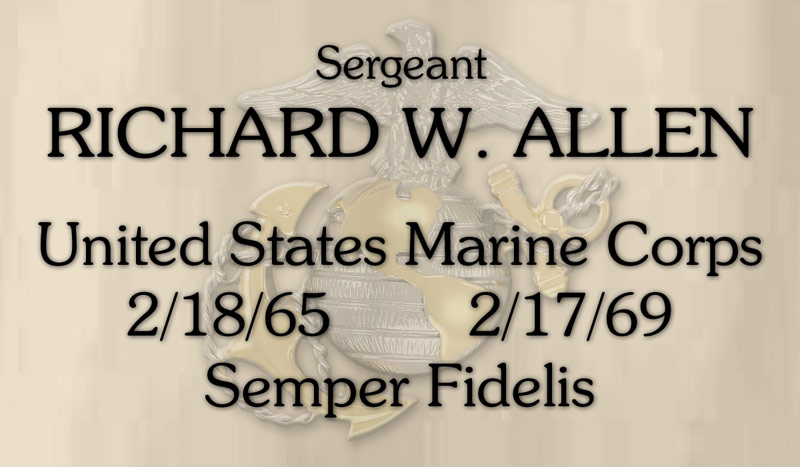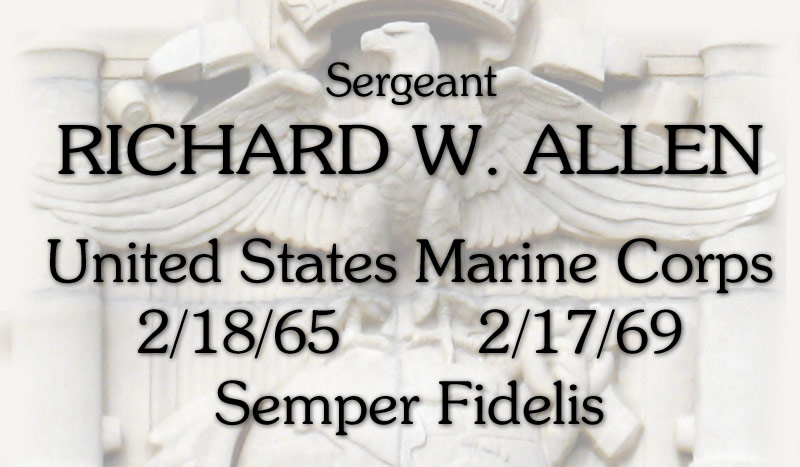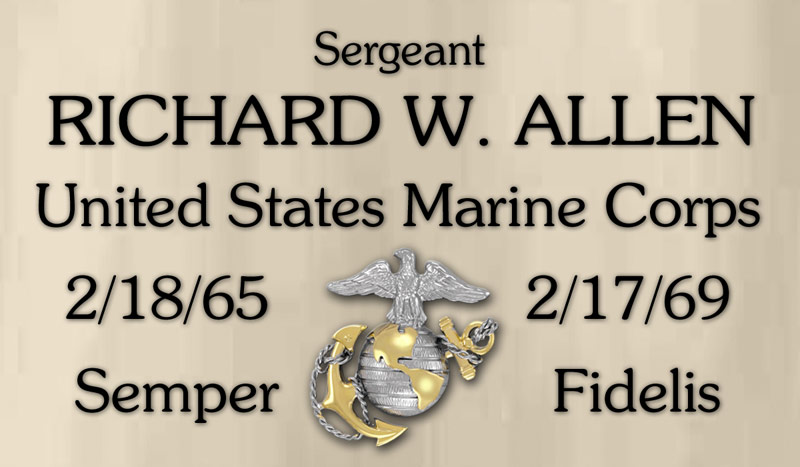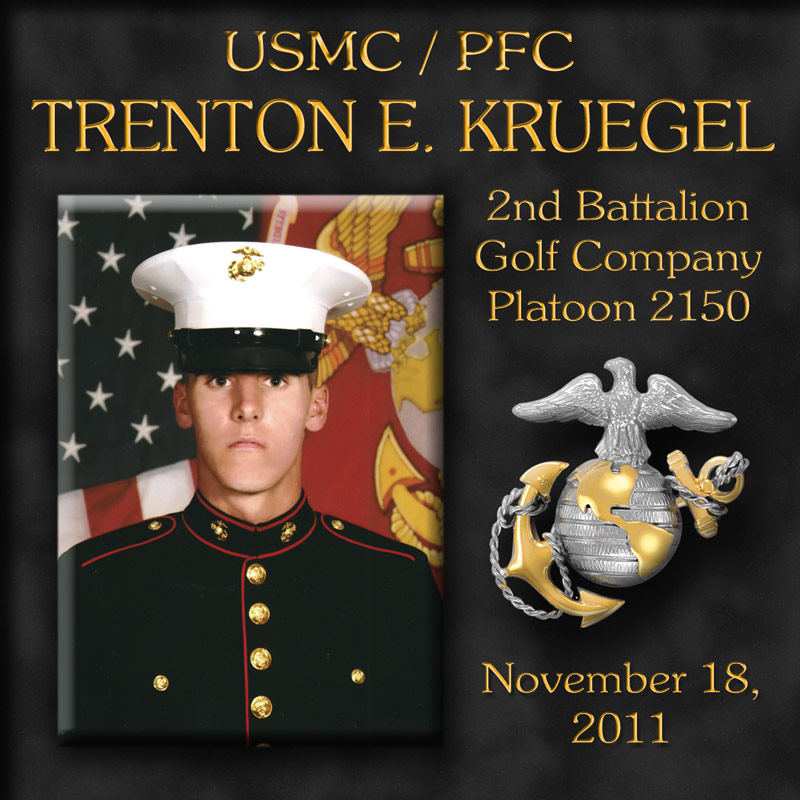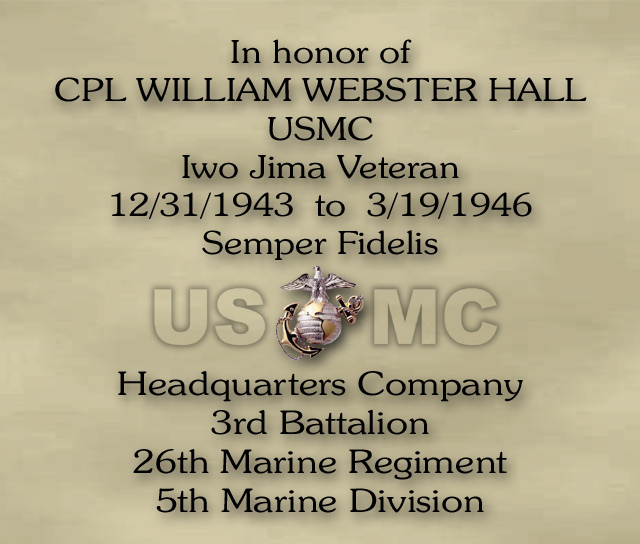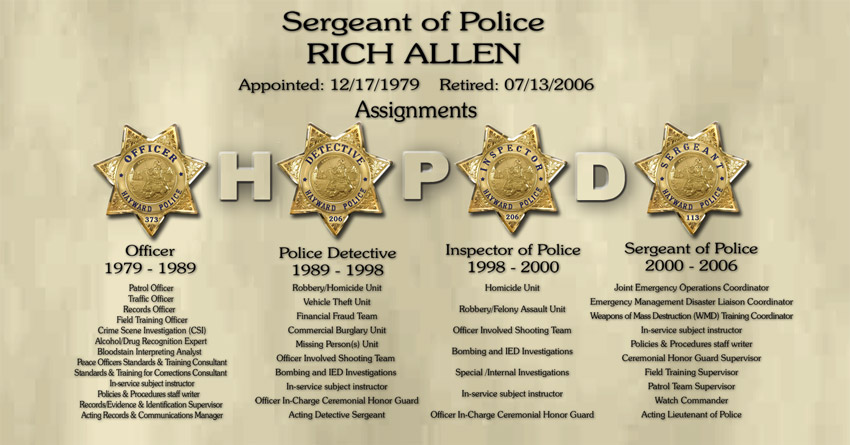 larger image here
Customized computer generated plaque for a shadowbox. 5/2012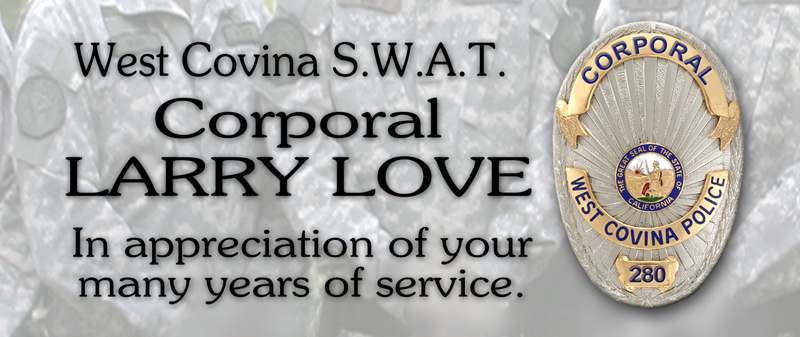 Burnt edges on large raised computer generated plaque...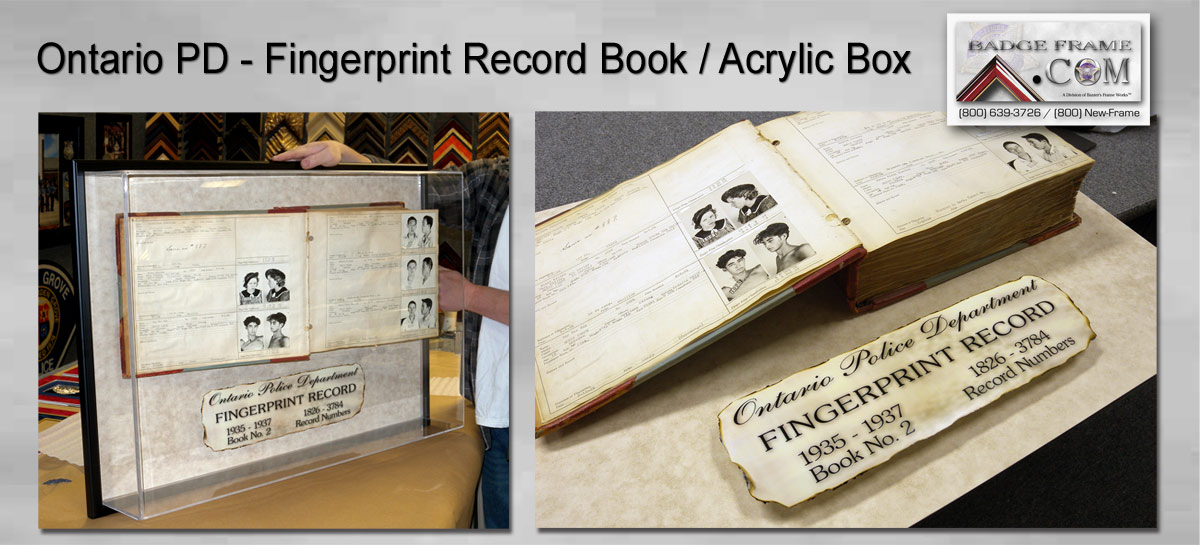 see larger image here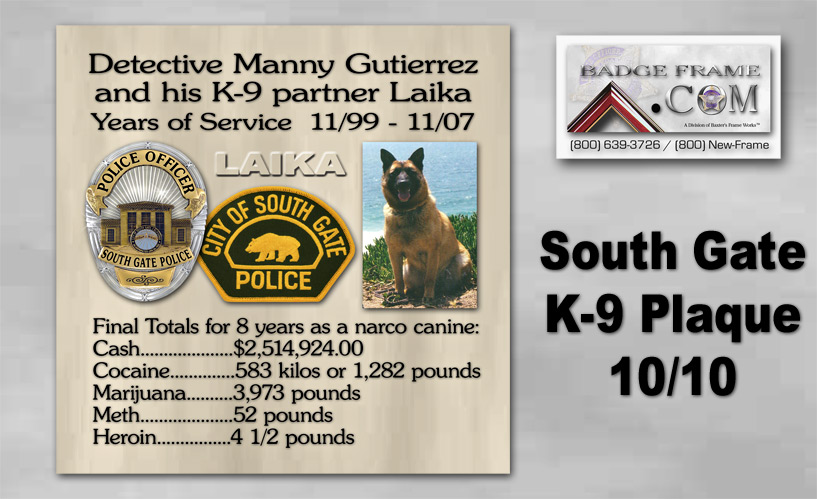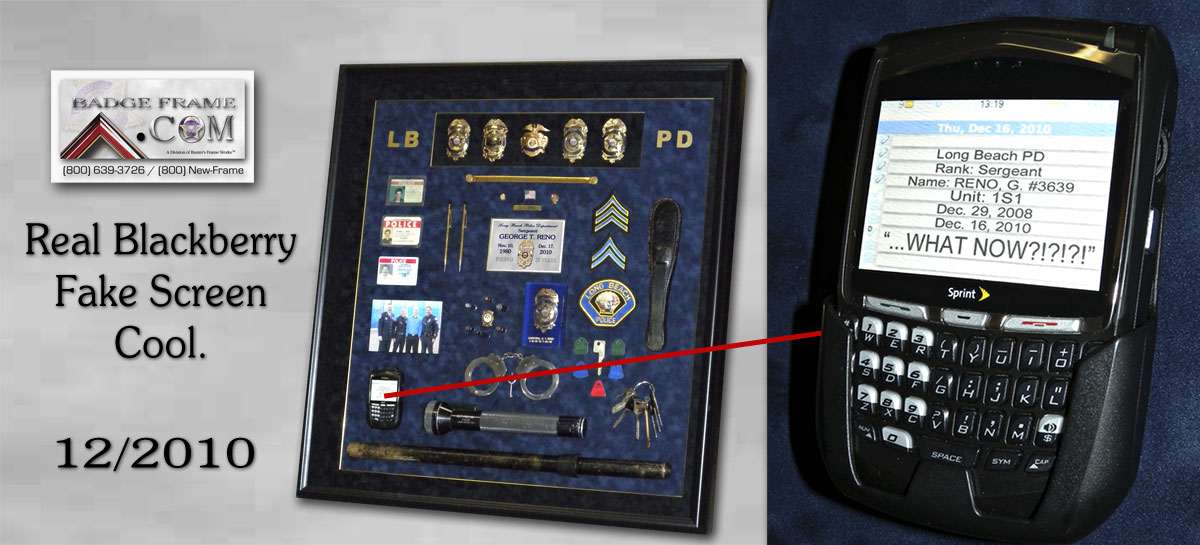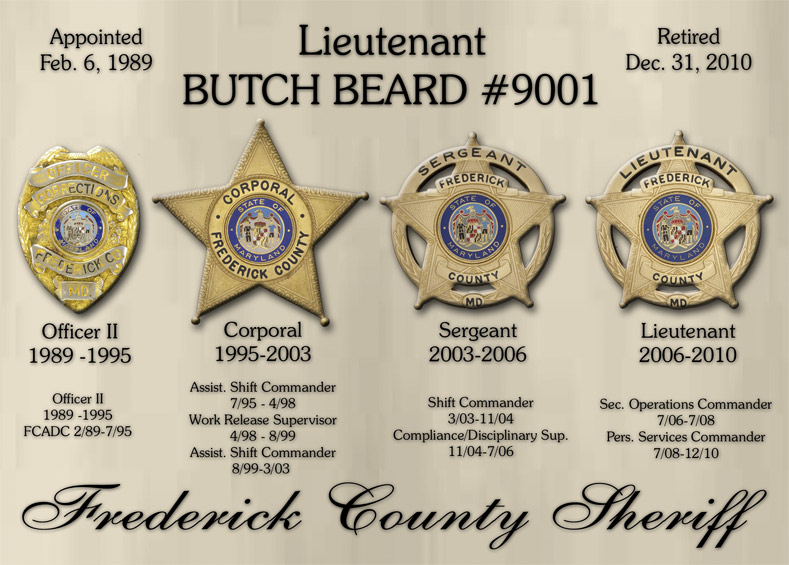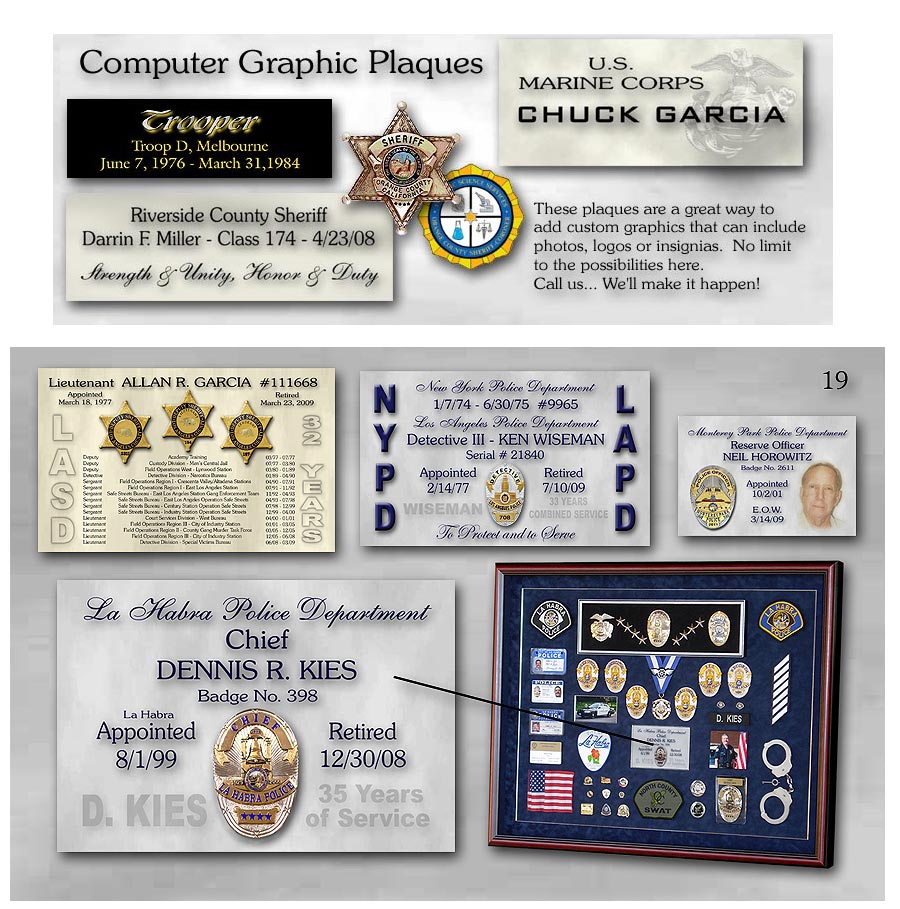 COMPUTER GENERATED PLAQUES
These are "the new" thing. We are using these on almost all of the latest projects because of the ability to
incorporate graphics. We can print these plaques any size, and can use any artwork or graphic that is supplied.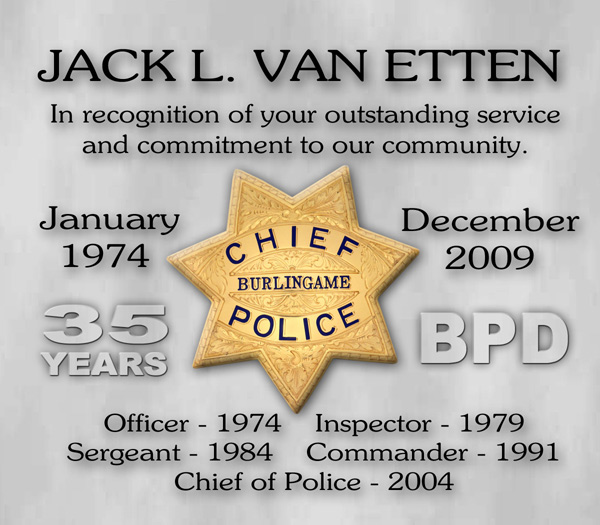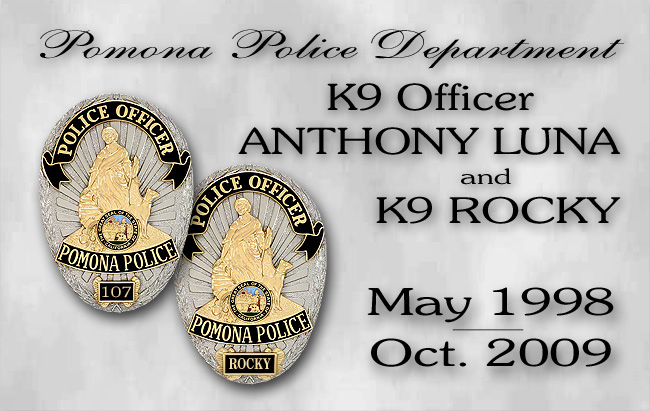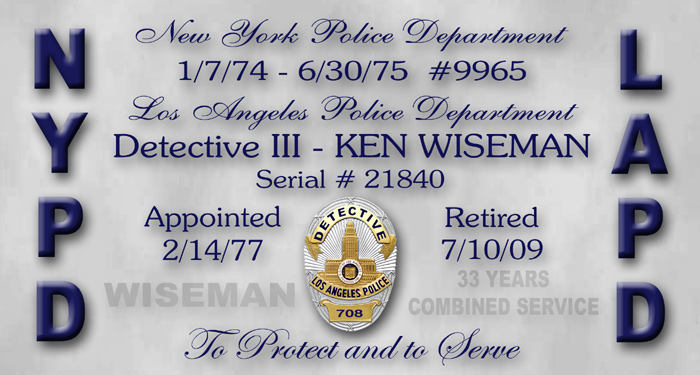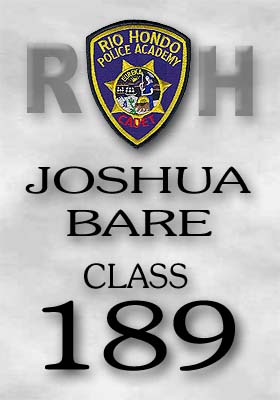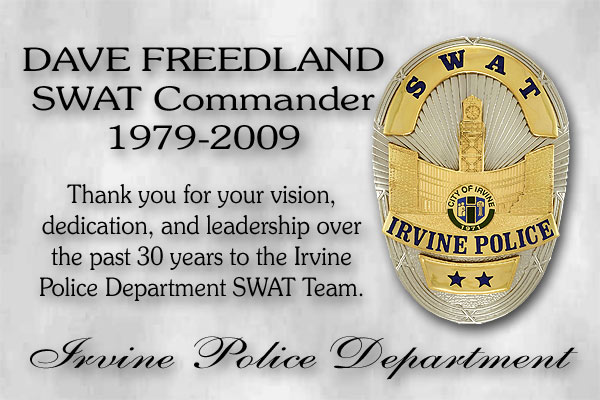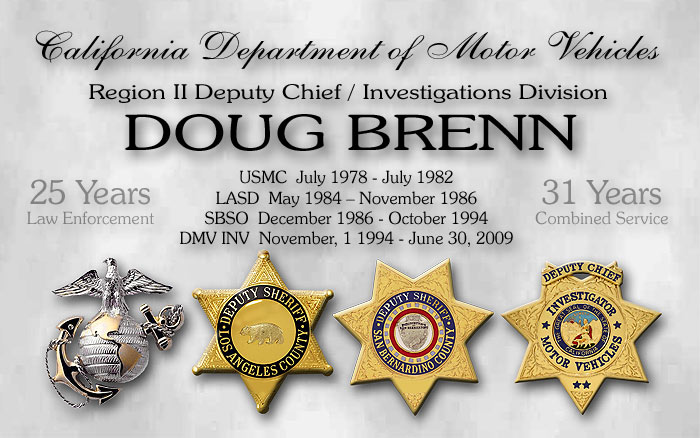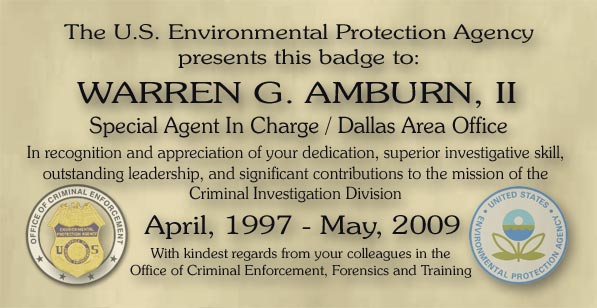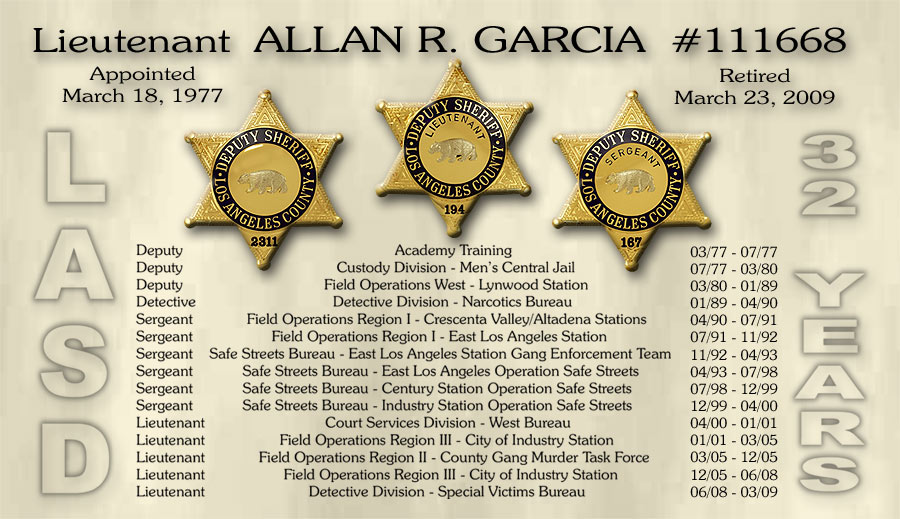 See Garcia's custom collage
/
See Garcia's Career Showcase Presentation
/
See Sheriff Section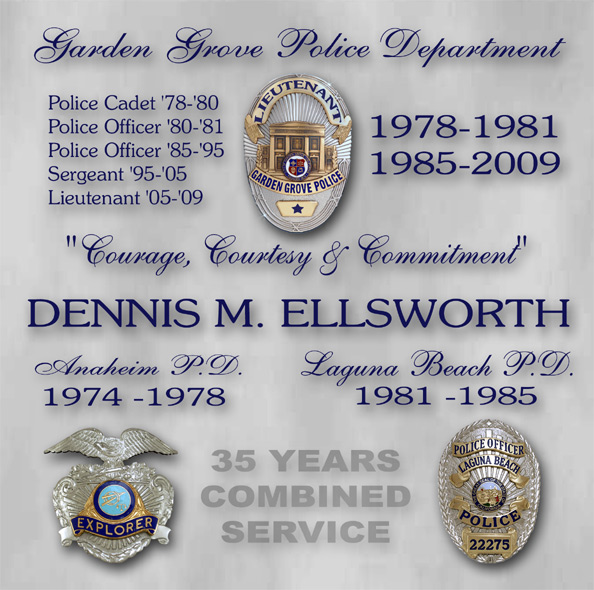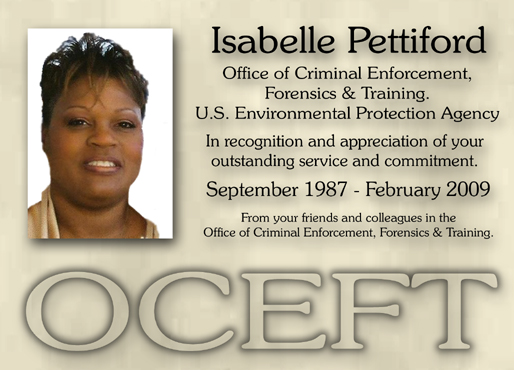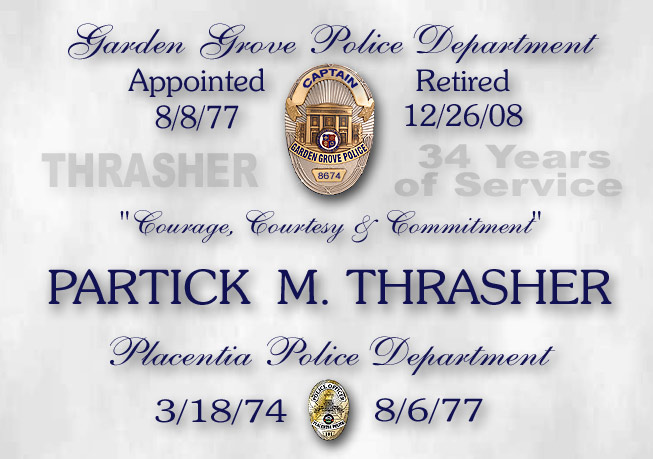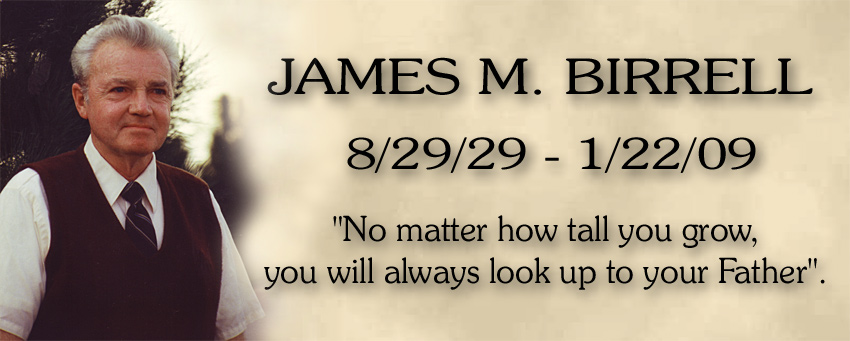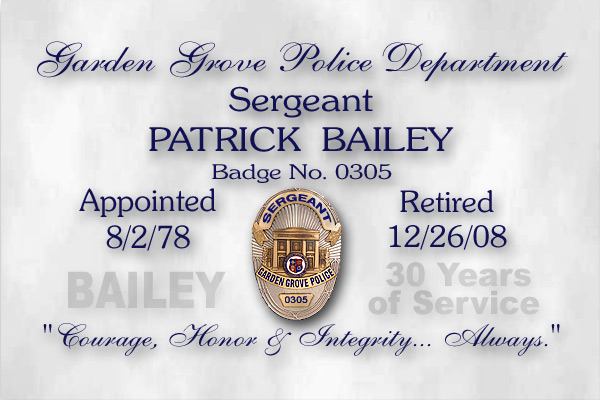 Another Garden Grove plaque showing 2 separate departments...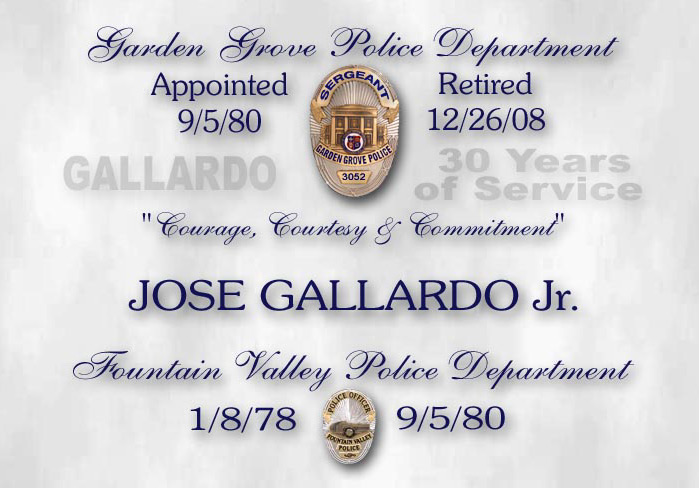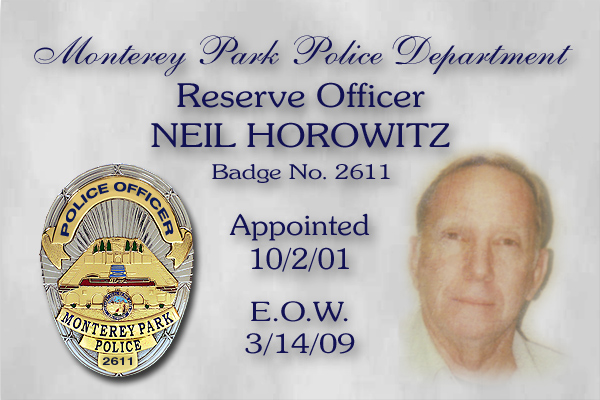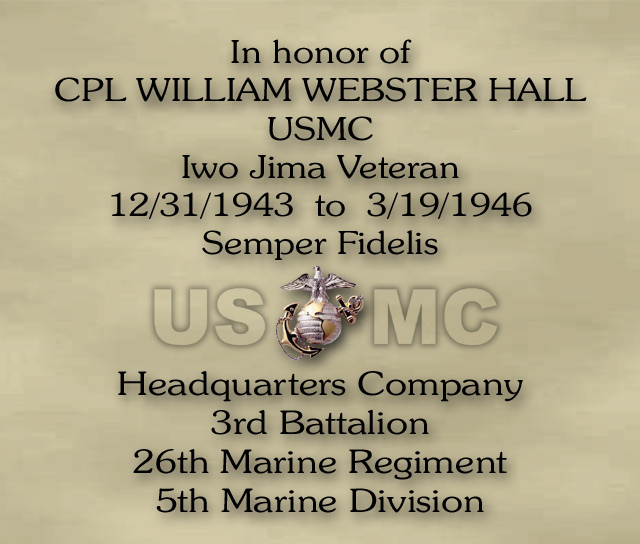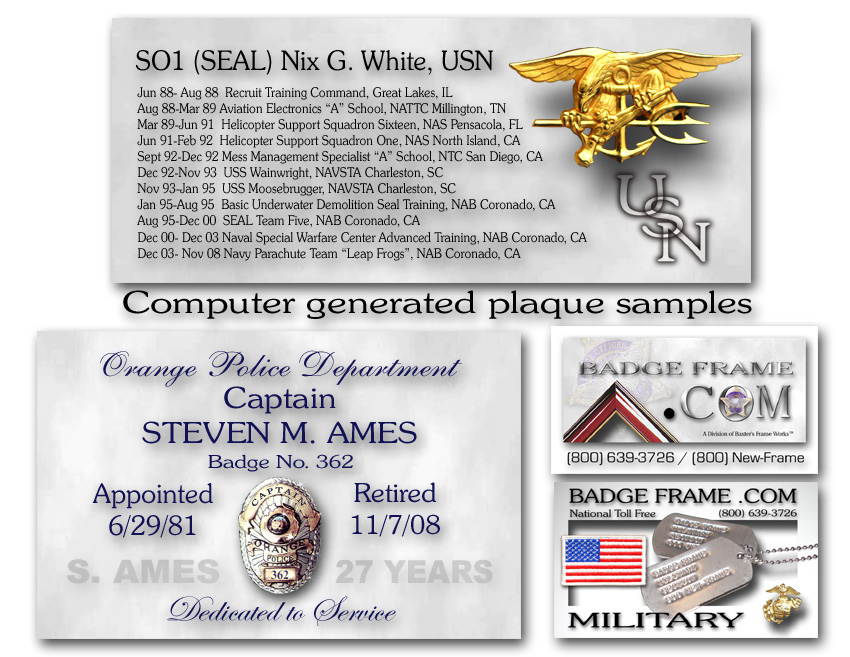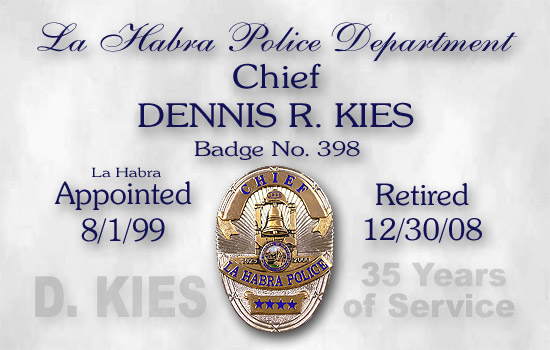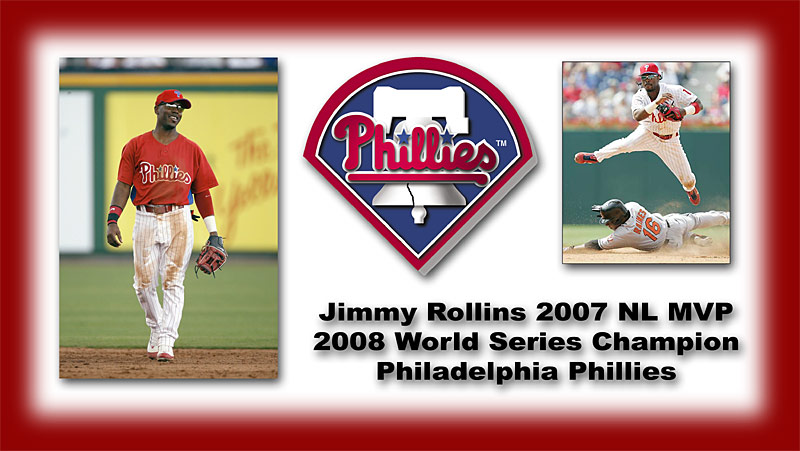 The trend is moving to more "custom-made for the piece" kinds of titles.
Below you will see some samples of plaques that have a background that MATCHES THE ART and some include reproduced signatures that really add some punch.

Neat story behind this one. Two brothers are drafted and they tear a $2 bill in half that
is to be joined again upon their safe returns. One was sent to Vietnam and the other to Alaska.
Needless to say, all is well. Their sister decided to frame it 1/6/07.
A computer generated plaque was made by scanning the dollar paper and adding graphics.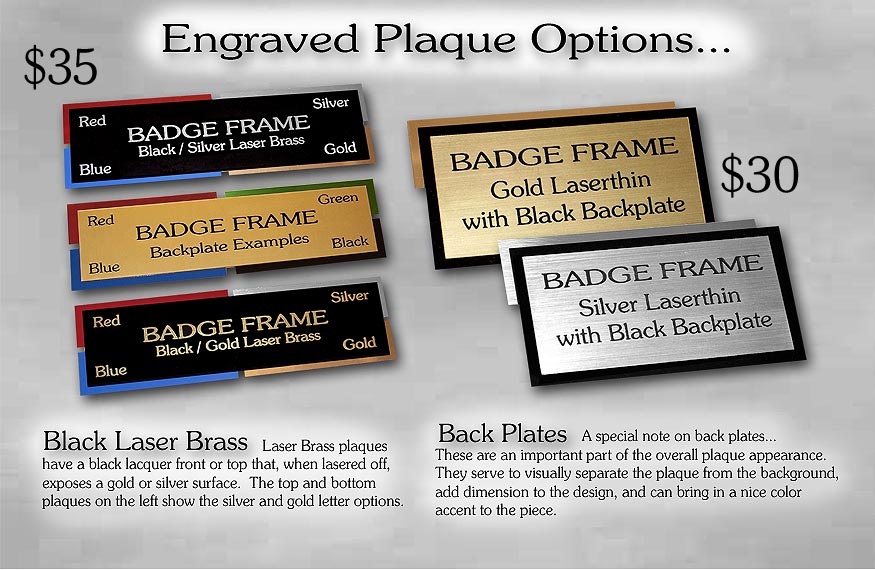 See more of our framing projects at our
Baxter's Frame Works Section
Call us...(800) New-Frame / National Toll Free
© 2005 Baxter's Frame Works / Badge Frame / All Rights Reserved
3811 Schaefer Ave., Suite A Chino, CA 91710 Local (909) 591-3033
EMAILS:
Bill - bill@badgeframe.com
Shelley - shelley@badgeframe.com
T.J. - tj@badgeframe.com
HEY!!! Don't forget to sign our GUEST BOOK before you bail.