Trade Show and
Booth Exhibits
TABLE BANNERS

Badge Frame can supply you with the sharpest custom table banners in the industry!
Great for displaying your logo and information . These banners drape over the table top and down the front of any table.
Banners are pre-folded to fit standard display tables, are laminated, washable and are a guaranteed attention getter!
Call us with your needs and ideas! (800) 639-3726

click to enlarge...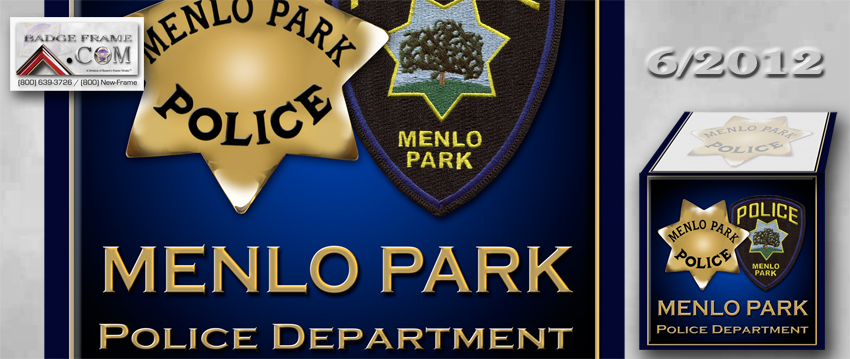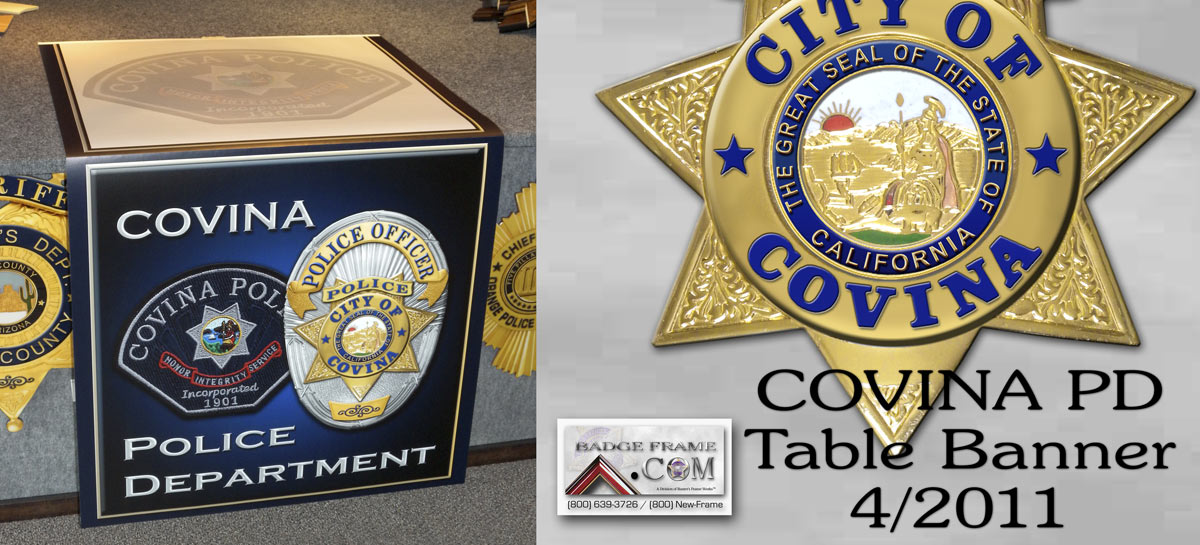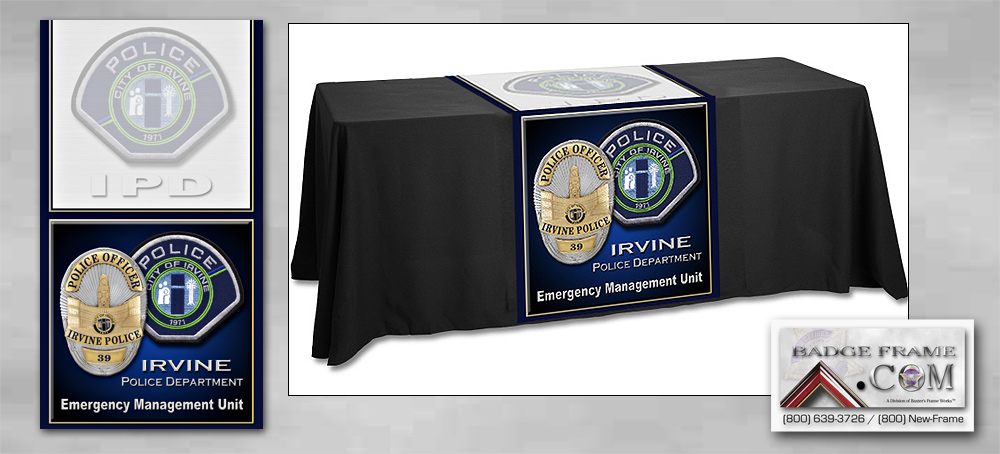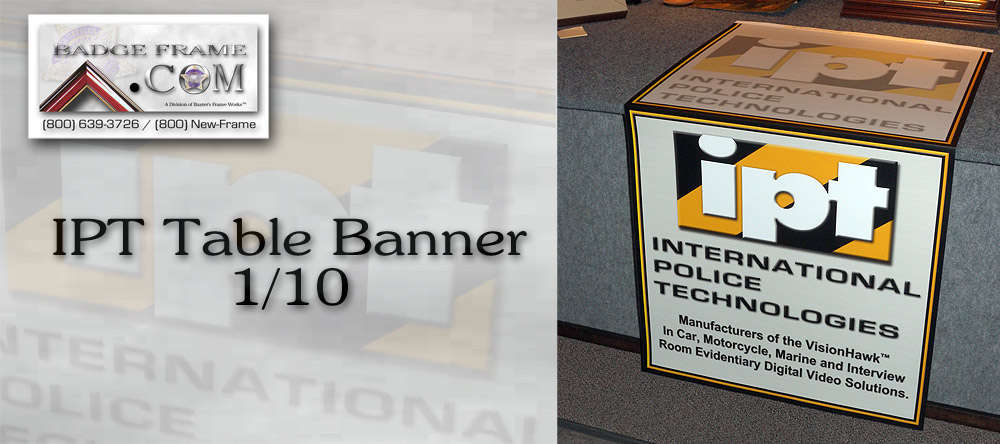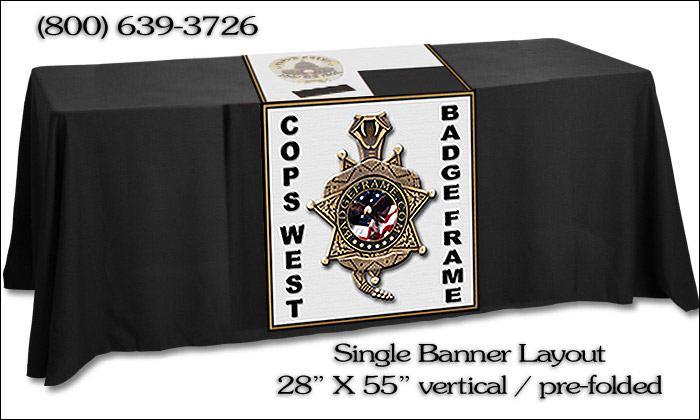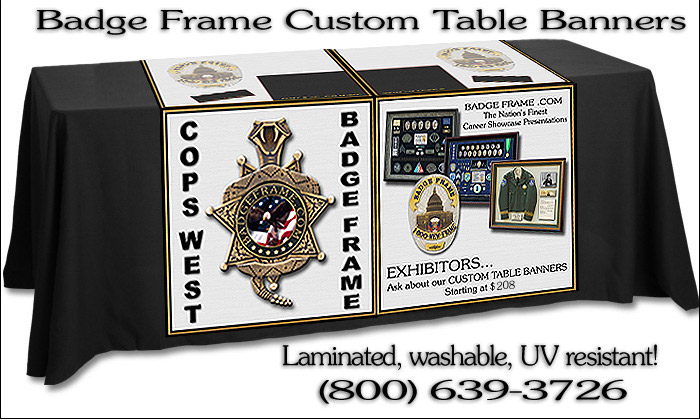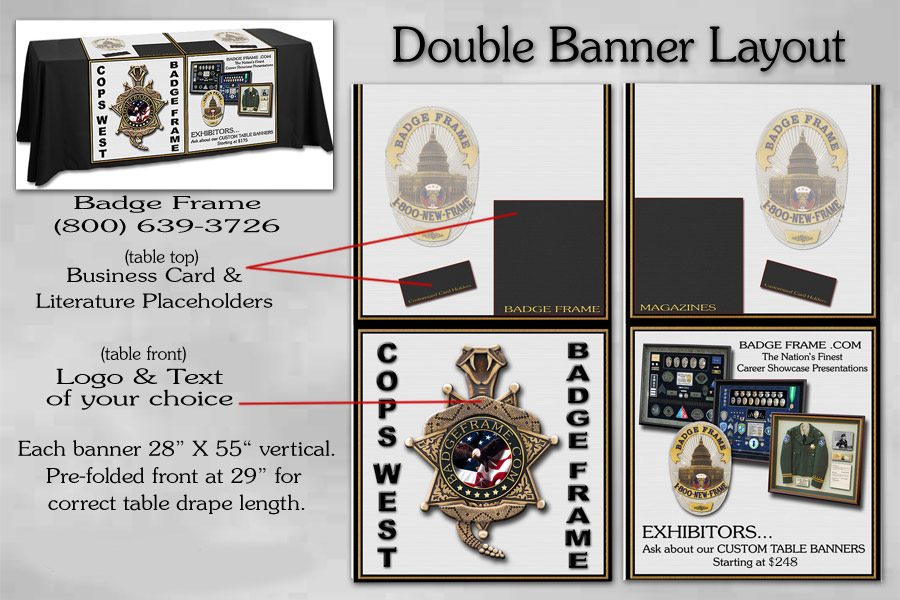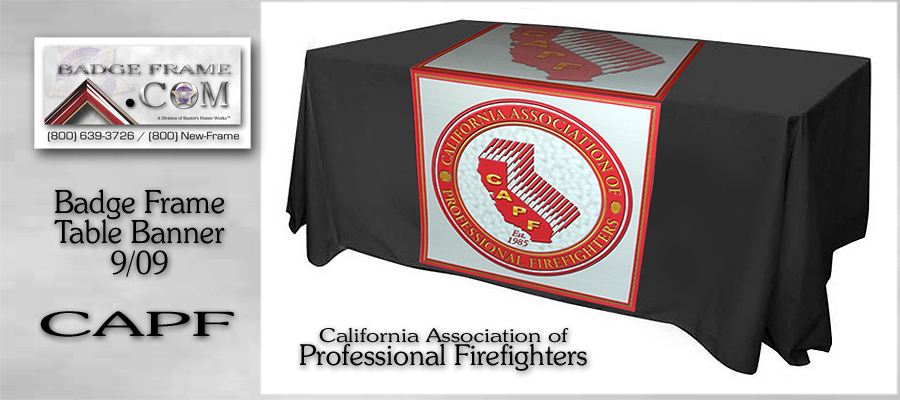 "I received all the tubes and just want to tell you again how pleased I am with the A+ quality of what you and your staff created for our Plans. Take care."
- Jerry Floyd / CLEA and CAPF Plan Administrator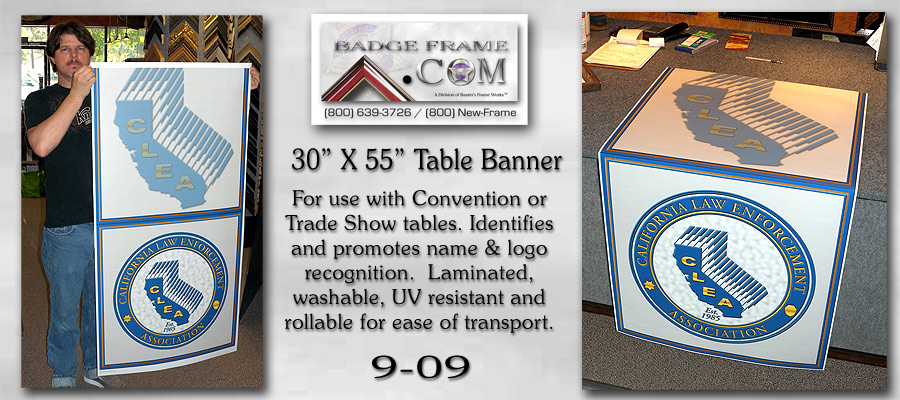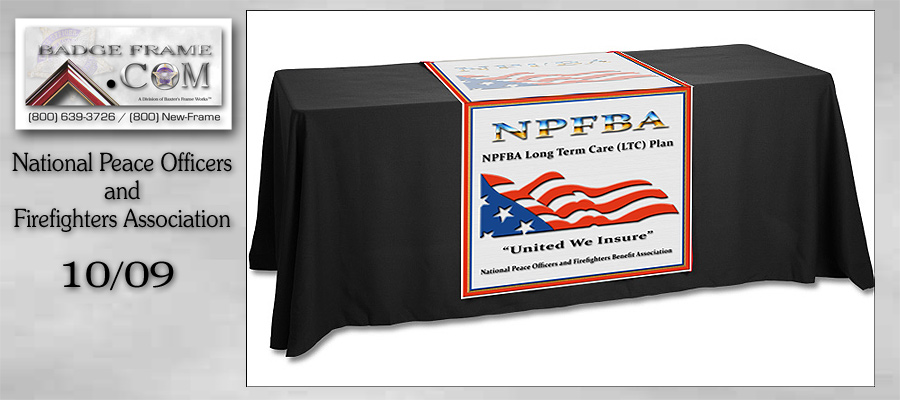 TABLE BANNERS

Single Table Banner 29" x 55" - verticle / pre-folded ----------------- $325 Each
See more of our framing projects at our
Baxter's Frame Works Section
Call us...(800) New-Frame / National Toll Free
© 2005 Baxter's Frame Works / Badge Frame / All Rights Reserved
3811 Schaefer Ave., Suite A Chino, CA 91710 Local (909) 591-3033
EMAIL: fwbill32@verizon.net
EM us here
HEY!!! Don't forget to sign our GUEST BOOK before you bail.