BADGE FRAME
Trade Shows
COPS WEST / F.O.P. / LAPD Motors / Porky D. Swine
FBI NAA (CA) / Cal Chief's

click on images to enlarge...
CHP DAY 2018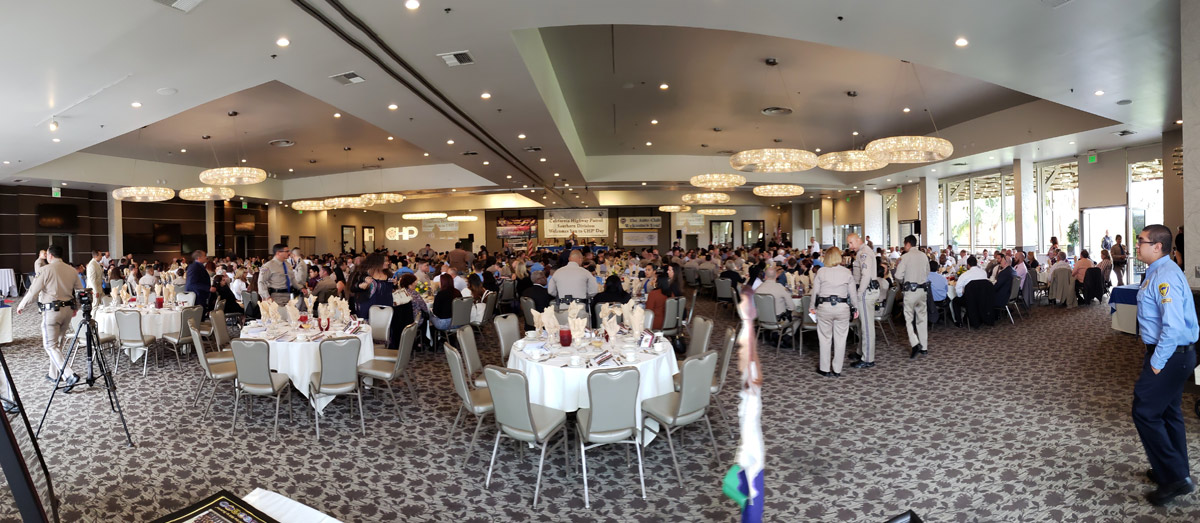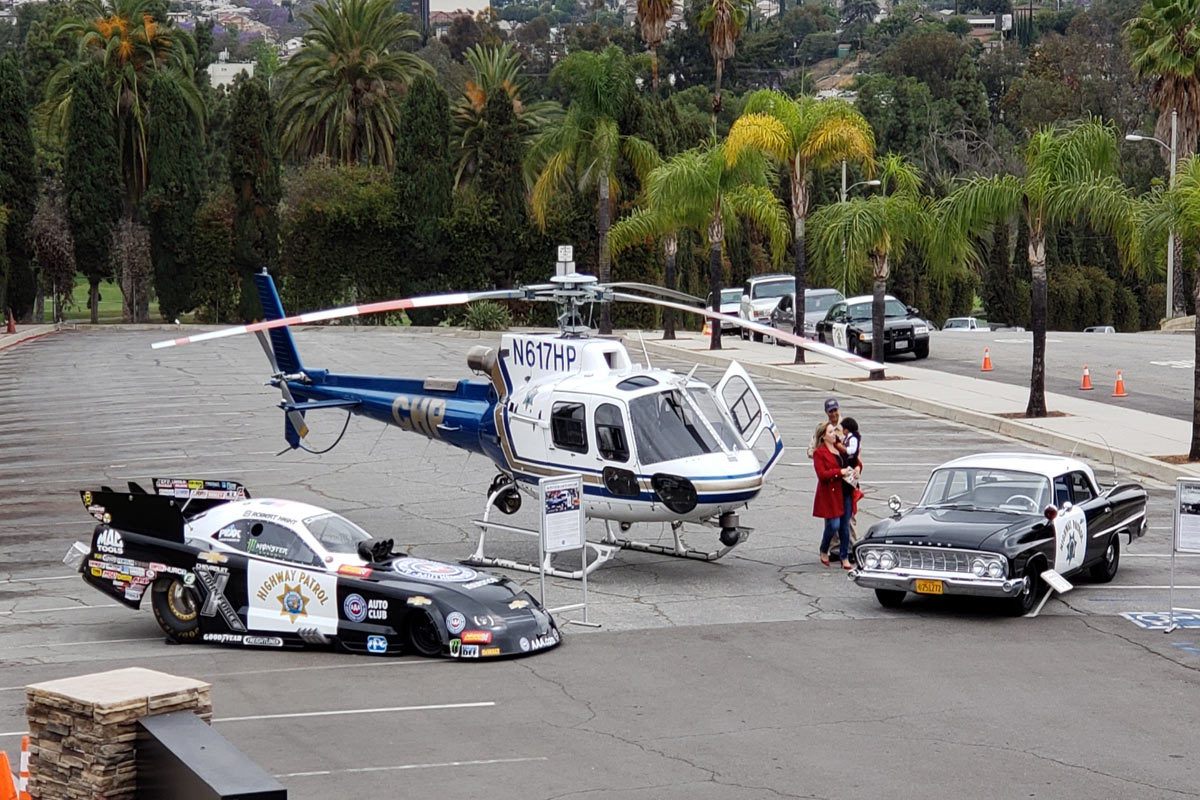 Thanks to CHP's Juan Galvan for inviting Badge Frame to your event! Another great year!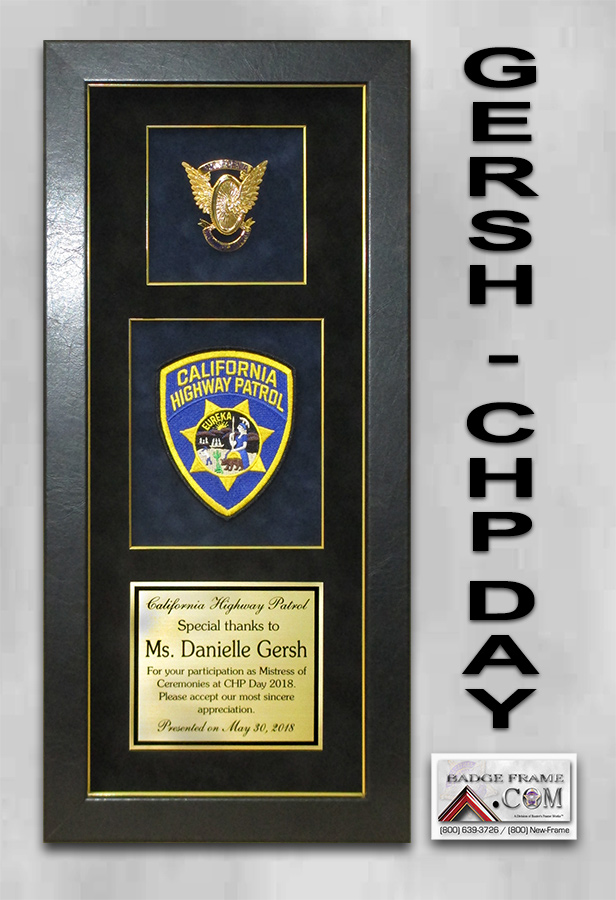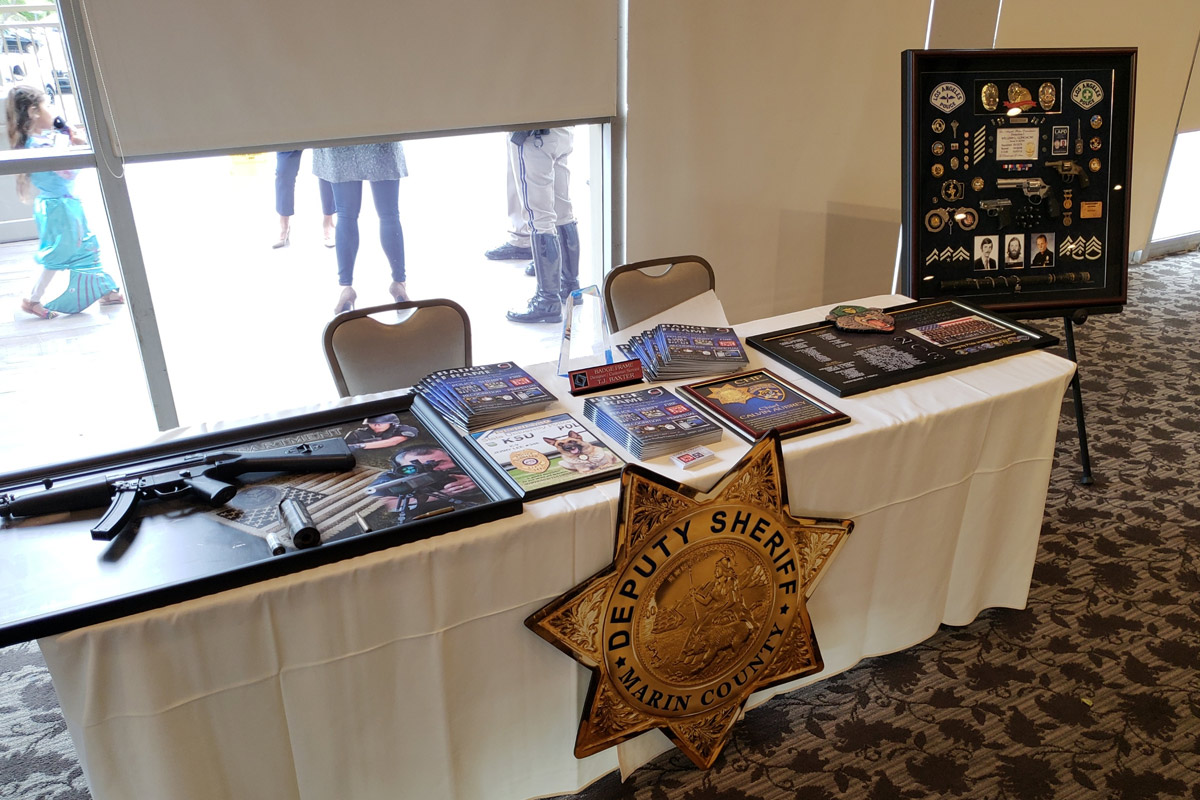 CHP / State Trooper Section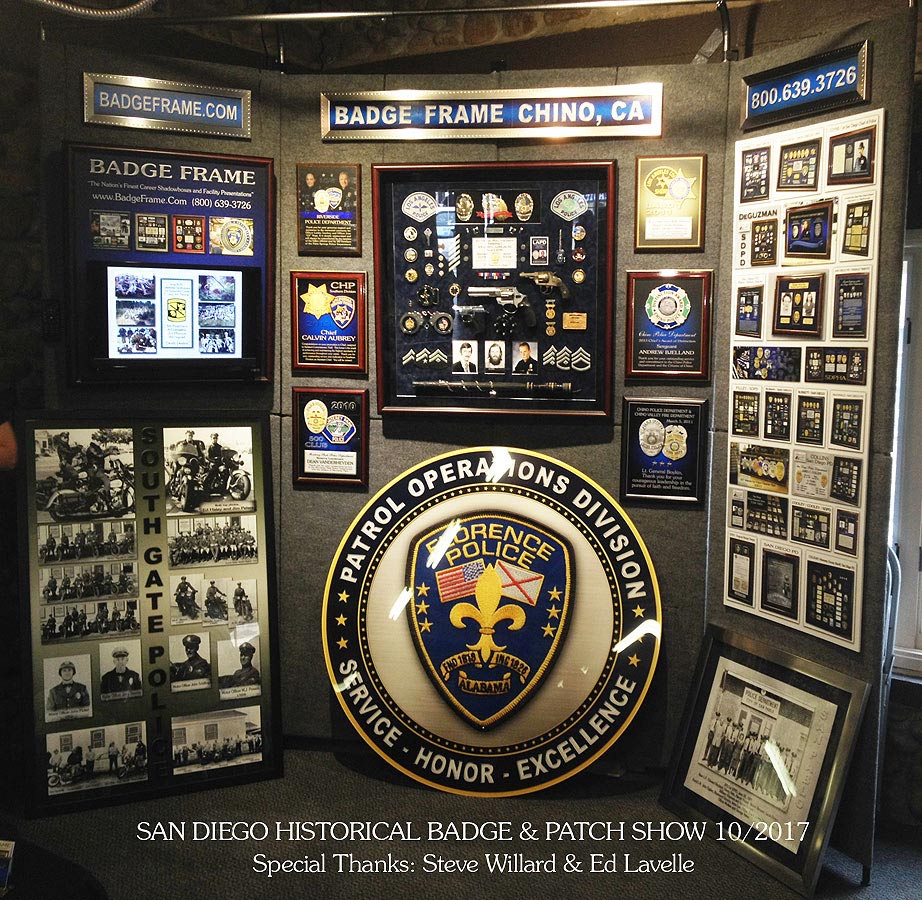 COPS WEST 2014 / Bill & T.J.
Thanks to everyone who came out. A great show at the Long Beach Convention Center.

We debuted our audio and video presentations with great success.

Our next show will be the Cal Chief's Show
in Riverside , CA. Feb. 22-26 at the
Riverside Convention Center.

Then badge Frame will be at the
FBI NAA California Chapter Show
Sep. 1-4 2015 at the
Manhattan Beach Marriott





Thanks to all who showed up! Good to see all the familiar faces and lots of new contacts!
My son T.J. was a great help at the show and we will see you next year, October, in Long Beach.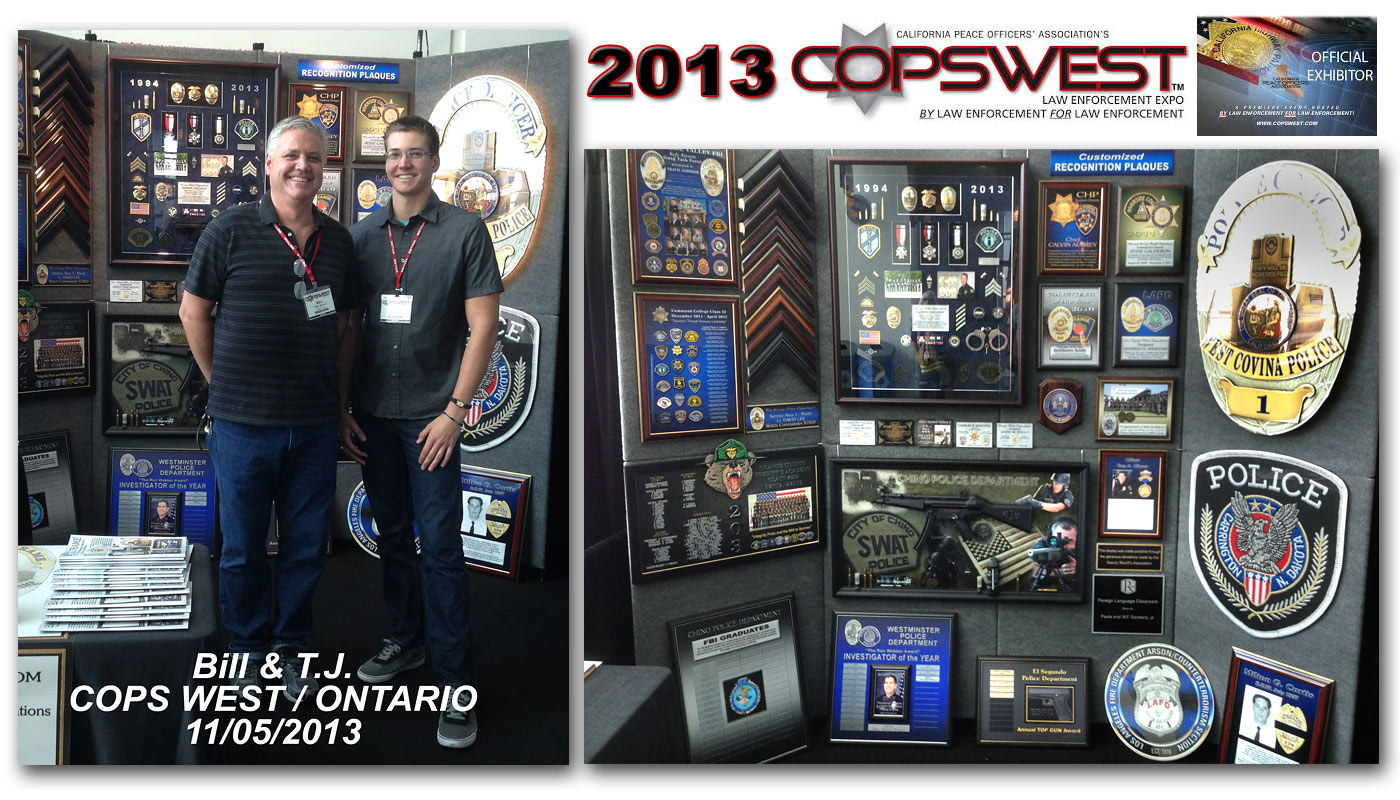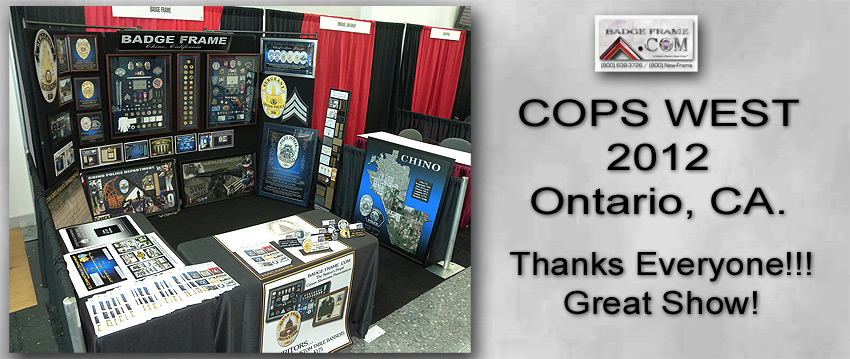 larger image here
Same spot November 2013. See you there!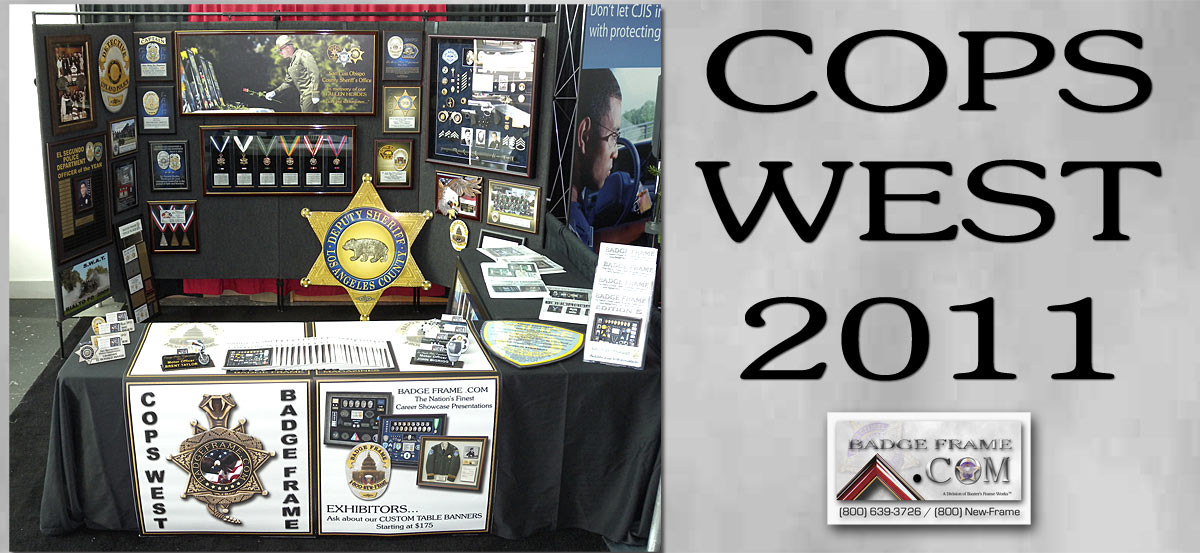 Thanks to all of you who stopped by! Another great Cops West show. We will be at the same spot October 2012! Hope to see ya there!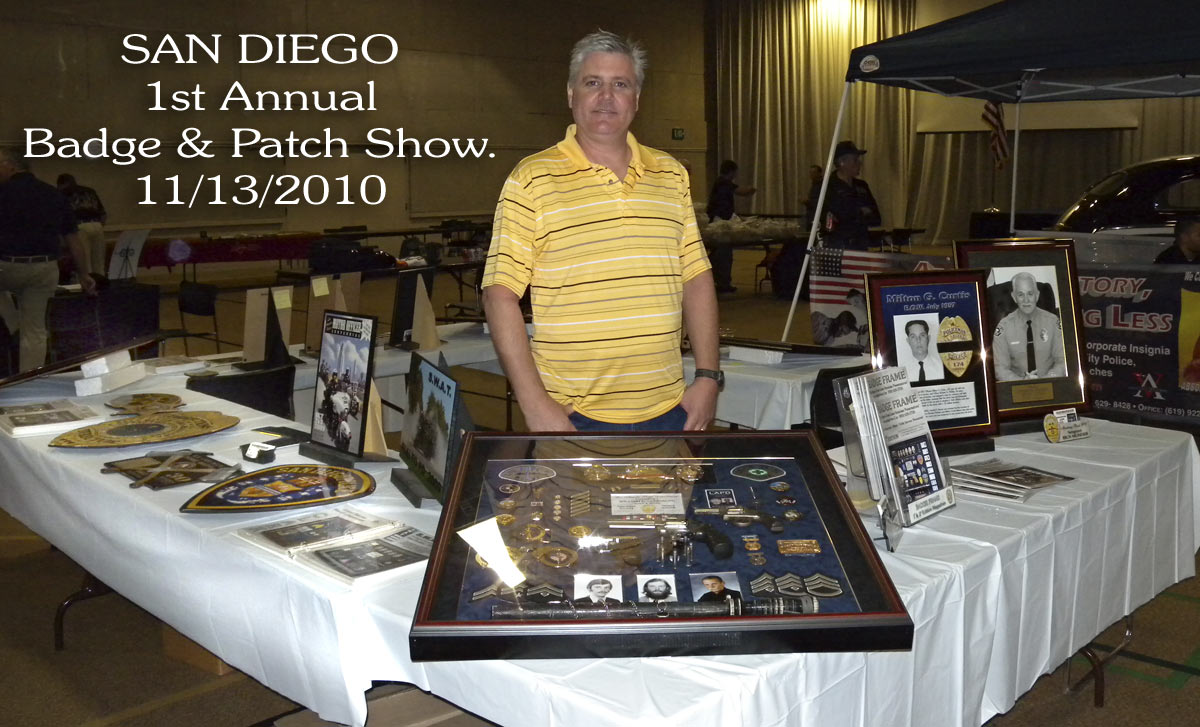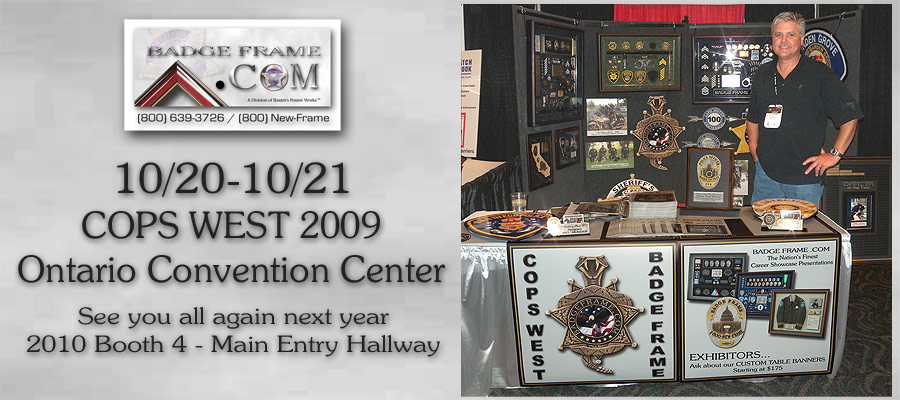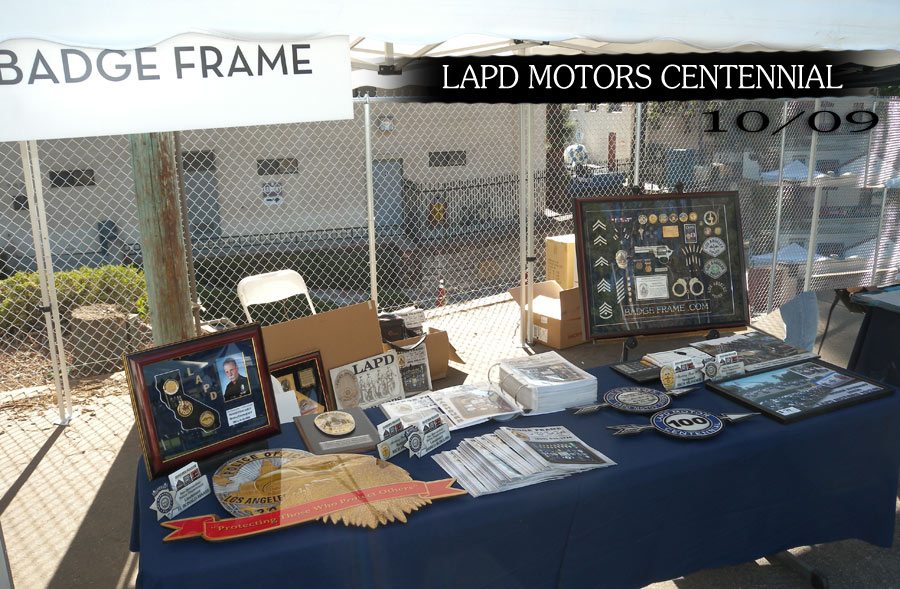 LAPD Motors Centennial 10/09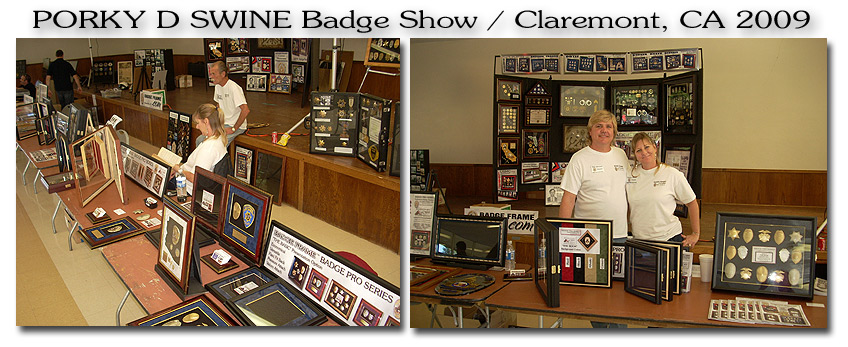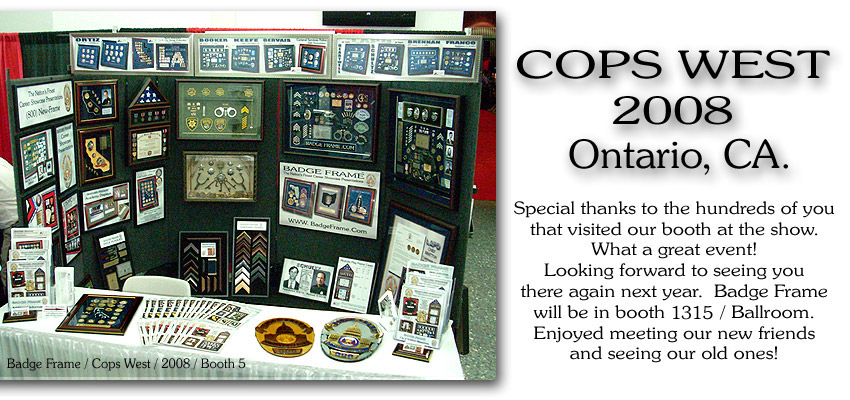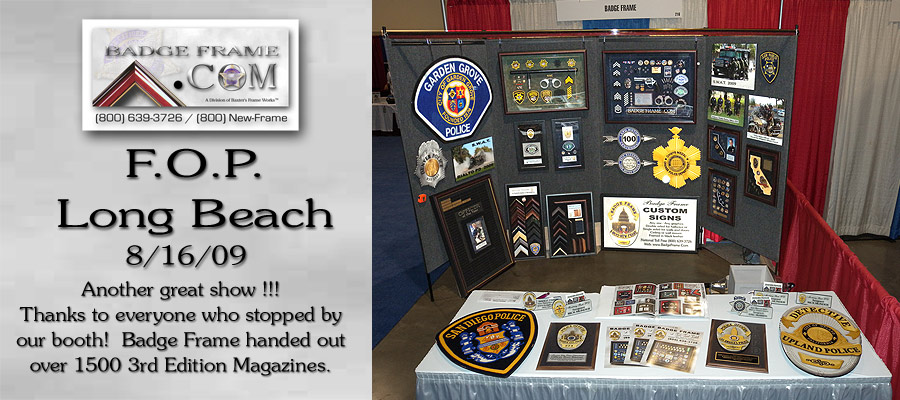 Badge Frame's F.O.P. Booth - 2009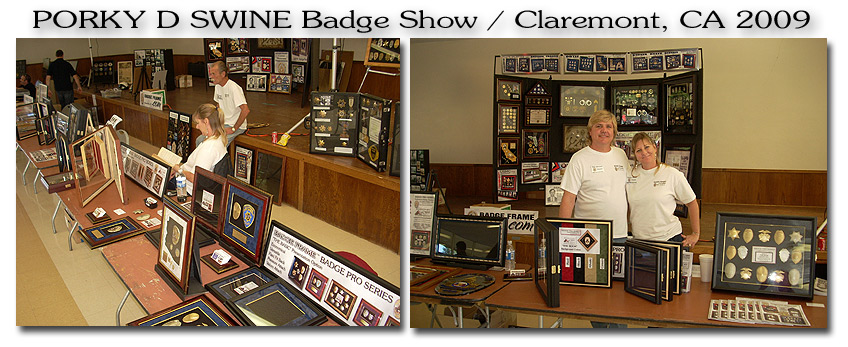 Badge Frame - Porky D. Swine Show / Claremont, CA.
See more of our framing projects at our
Baxter's Frame Works Section
Call us...(800) New-Frame / National Toll Free
© 2005 Baxter's Frame Works / Badge Frame / All Rights Reserved
3811 Schaefer Ave., Suite A Chino, CA 91710 Local (909) 591-3033
EMAIL: fwbill32@verizon.net
HEY!!! Don't forget to sign our GUEST BOOK before you bail.