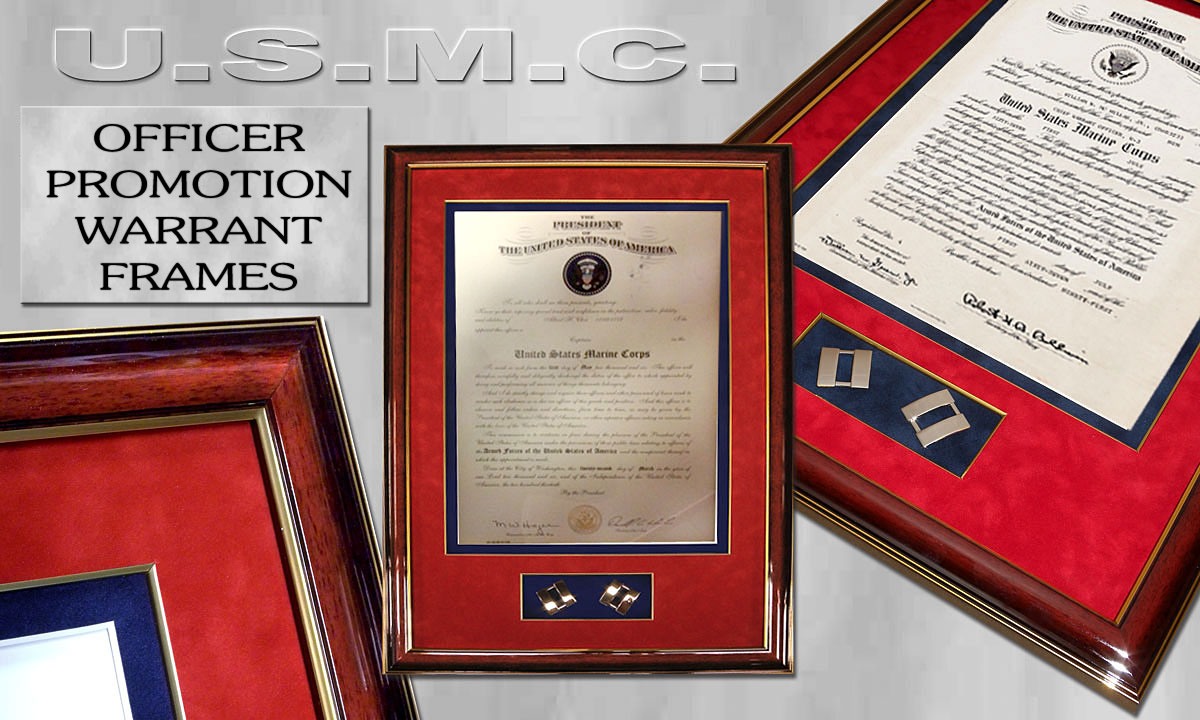 ENLISTED or OFFICER
U.S.M.C. Warrant Promotion Frames...
Custom sized to fit!. Just tell us the size of YOUR certificate!
Glossy mahogany with gold accent, marine red suede top mat, gold fillet and choice of bottom accent color.
Warrant opening can vary as needed (opening shown is for 10x14 certificate). Bottom opening for rank insignias.
Flexi-points in the back so you can take apart and easily tape in your certificate. Insignias or pins will hold
by pushing them into the suede backboard.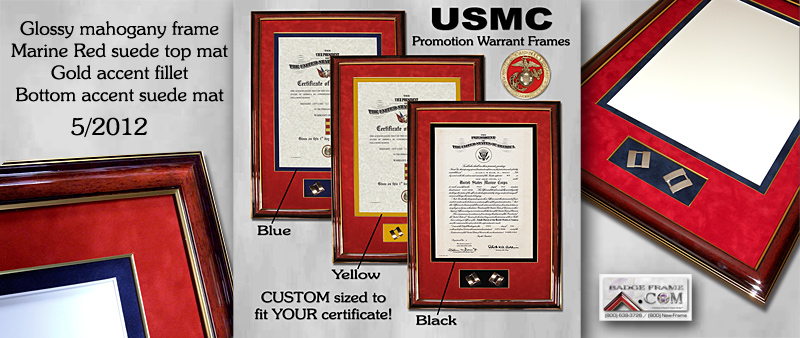 Larger Image Here
SPREAD SOME CHEER!
Give a BADGE FRAME GIFT CERTIFICATE to your favorites.
Click here for details!
See more of our framing projects at our
Baxter's Frame Works Section
Call us...(800) New-Frame / National Toll Free
© 2005 Baxter's Frame Works / Badge Frame / All Rights Reserved
3811 Schaefer Ave., Suite A Chino, CA 91710 Local (909) 591-3033
EMAIL: fwbill32@verizon.net
EM us here
HEY!!! Don't forget to sign our GUEST BOOK before you bail.