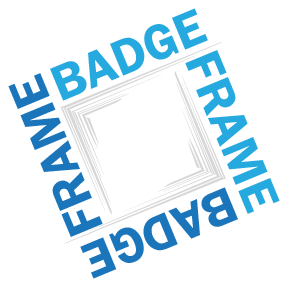 Badge Frame is offering FREE PACKING AND SHIPPING to our former pickup customers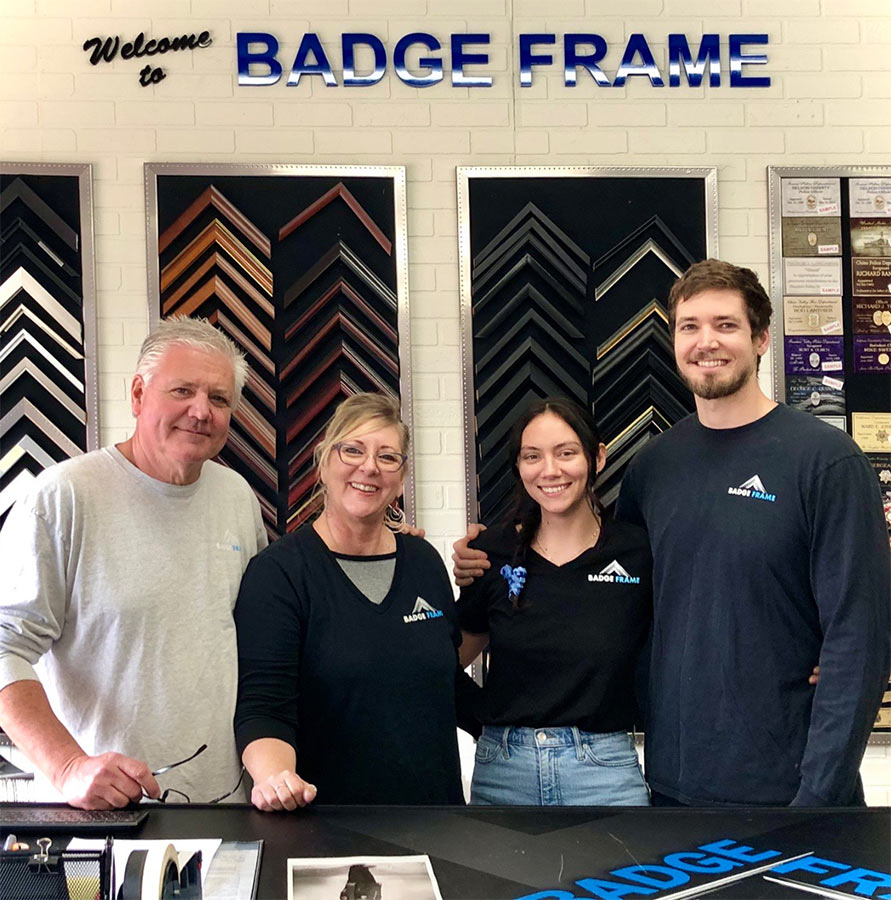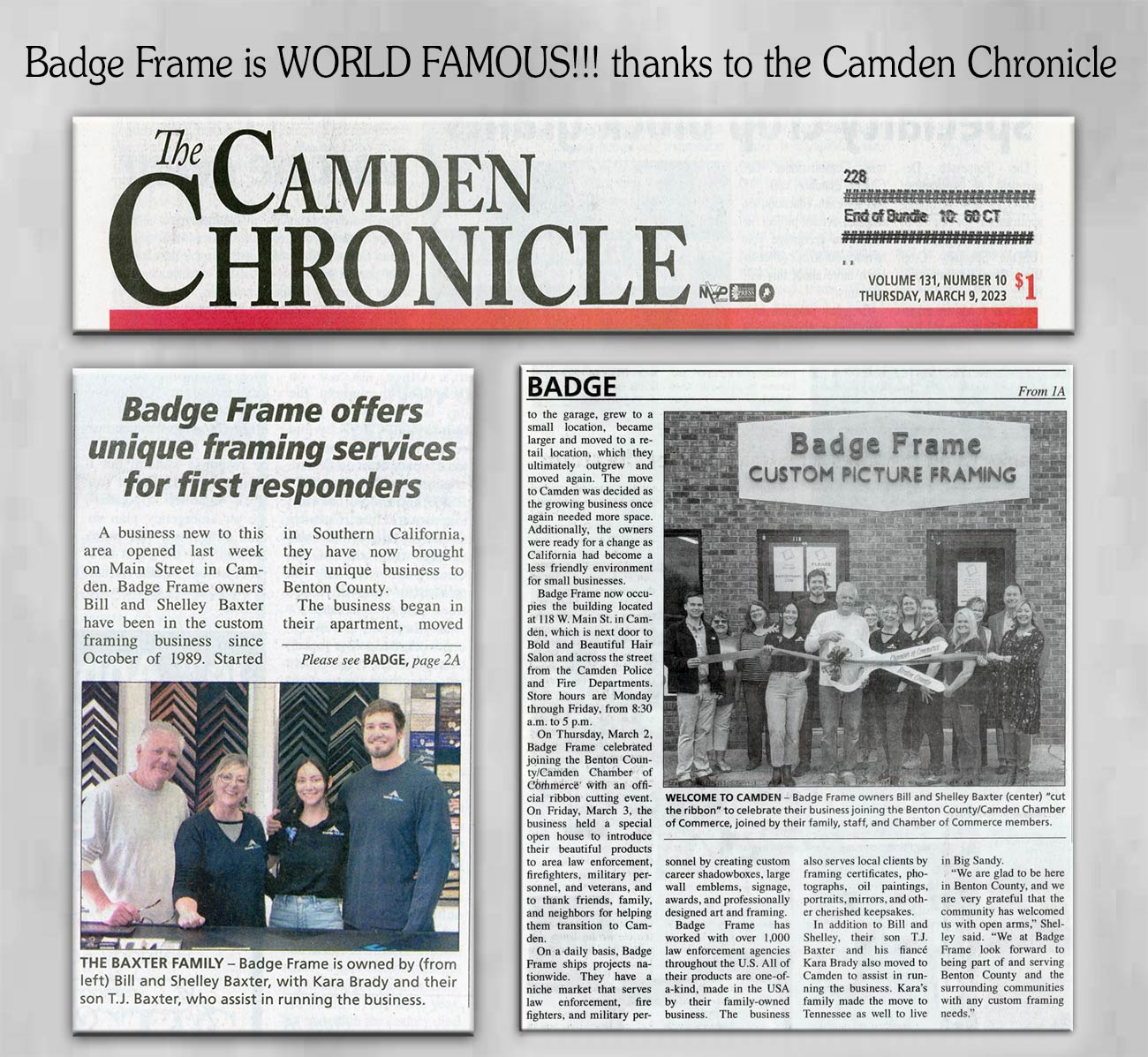 Bill, Shelley, Kara and TJ Click to enlarge
See pics of the new shop (and old shops) here

BADGE FRAME
118 West Main Street - Camden, Tennessee 38320
800 639-3726 - 909 591-3033
Business Hours 8 to 5 (central time) Mon-Fri

Badge Frame creates the world's finest Facility Presentations
& Custom Career Presentations. PERIOD.
Police / Sheriff / Fire / Military / Government

We ship nationwide everyday!

EMAILS:
Bill - bill@badgeframe.com / Shelley - shelley@badgeframe.com / Kara -kara@badgeframe.com
(Please E-mail only one of us. We will channel it to the correct person)

First time visiting? Click here.

Sending items to us???
Print and fill out this Information Worksheet

SPECIAL NOTICES:
Any presentation required in less than two weeks from final
approval and receipt of all items, will incur a rush fee.