CARICATURES and RETIREMENT FLYERS
by
MATT GROLLER / MIKE McCLURE / AMY WONG /
JESSICA GARCIA / RYAN STAPLETON

Here are some great options for your Retirement / Caricature Artwork.
The artists are listed below with their phone numbers. Call 'em direct!
These are great items to have framed with a "
signing mat
". Give us a call for ideas! (800) 639-3726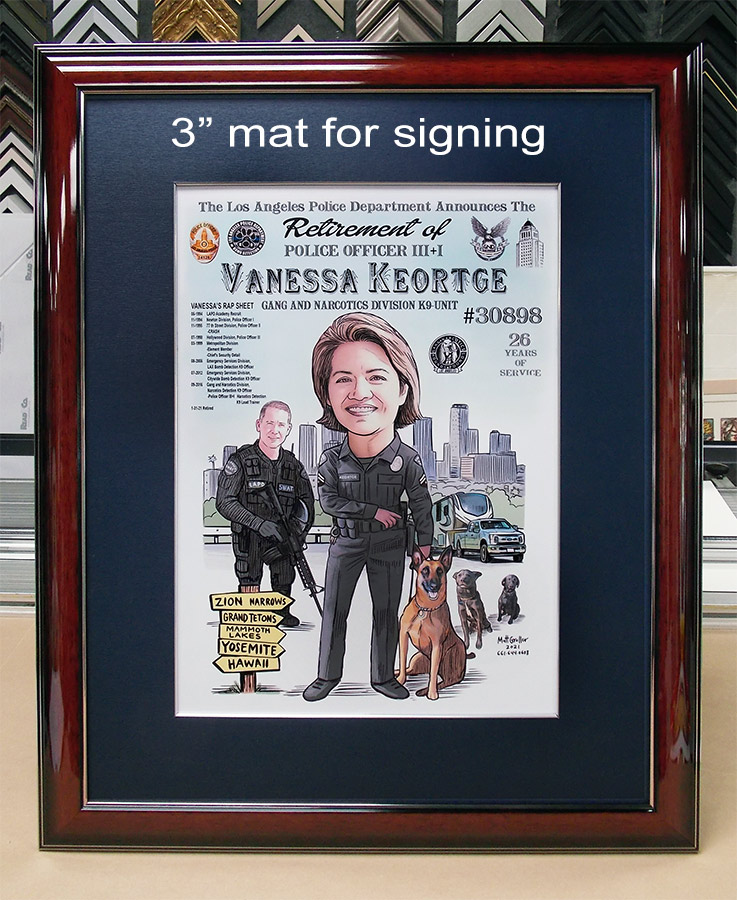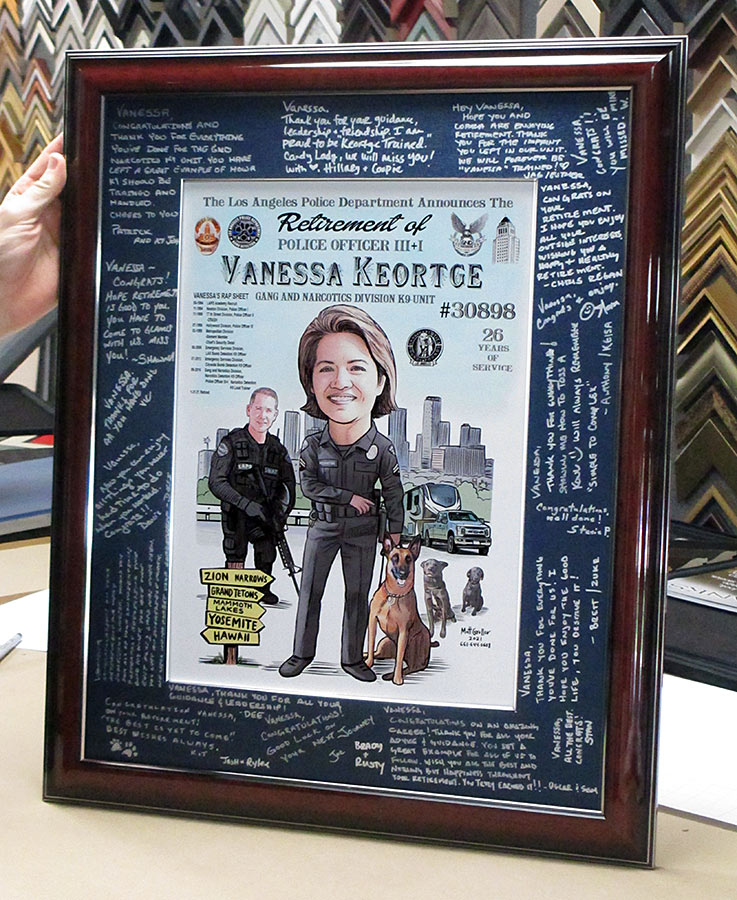 Signing Mat Section
LAPD Section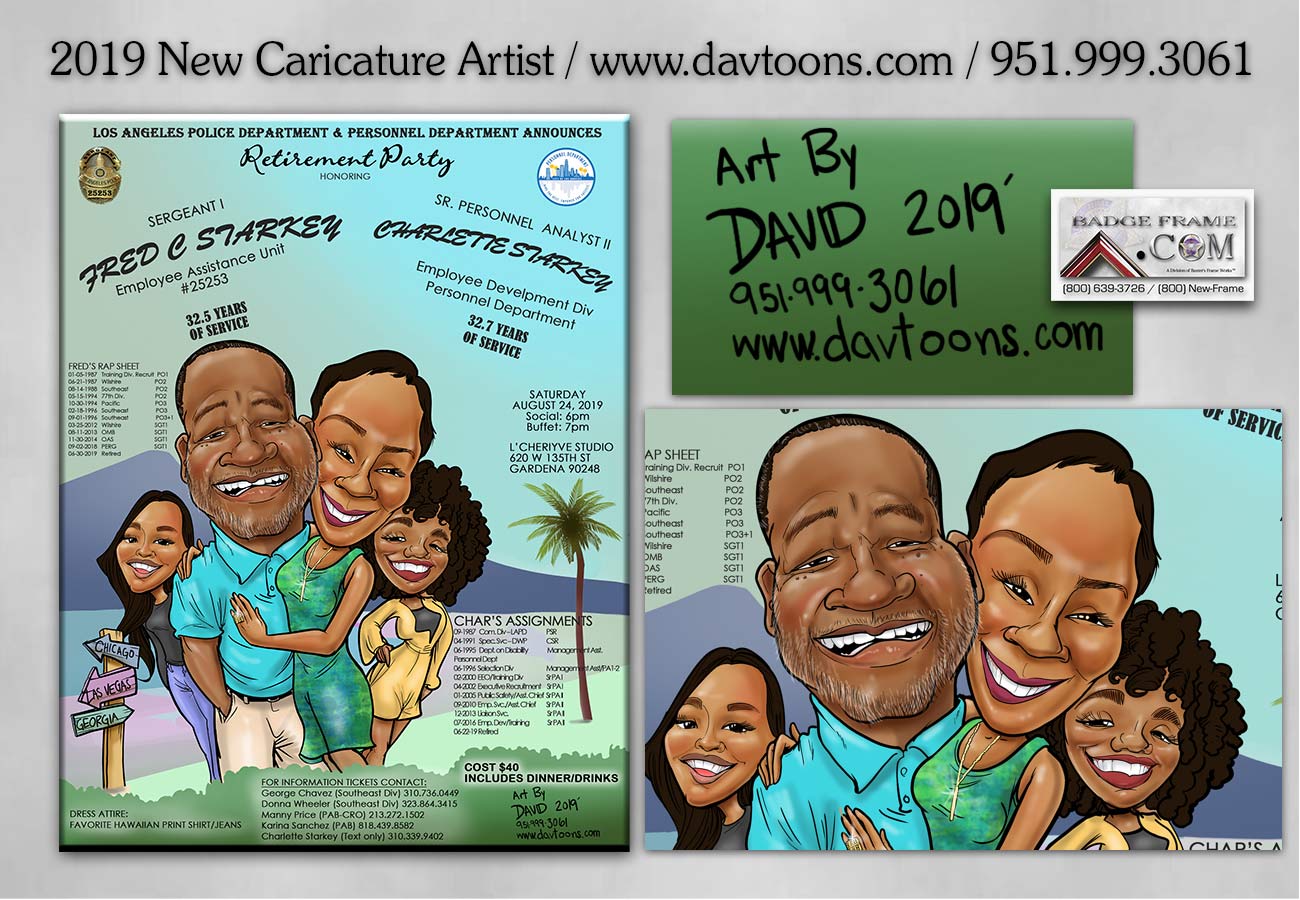 LAPD Section
Signing Mats Section
RUEDAS / LAPD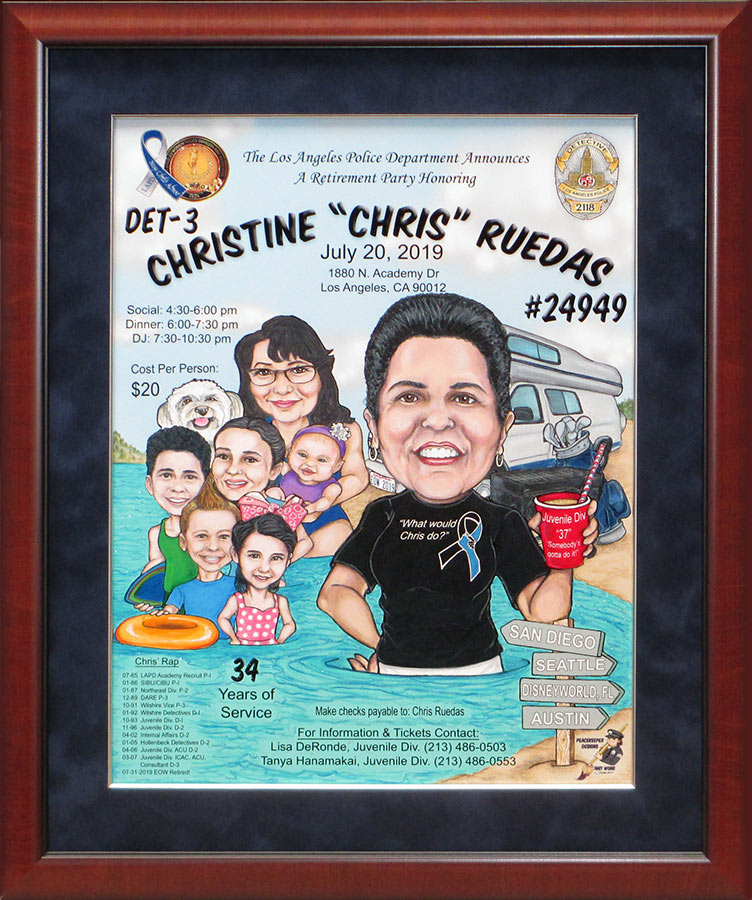 LAPD Section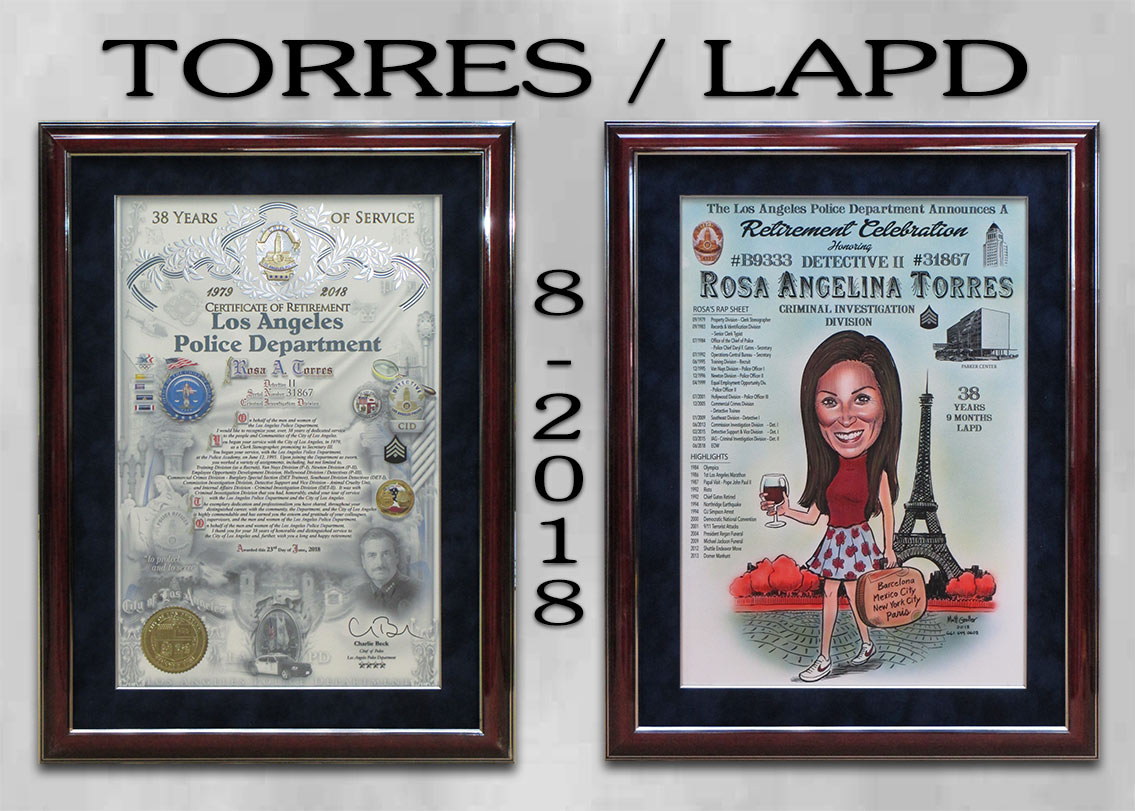 LAPD Section
Certificate Framing Section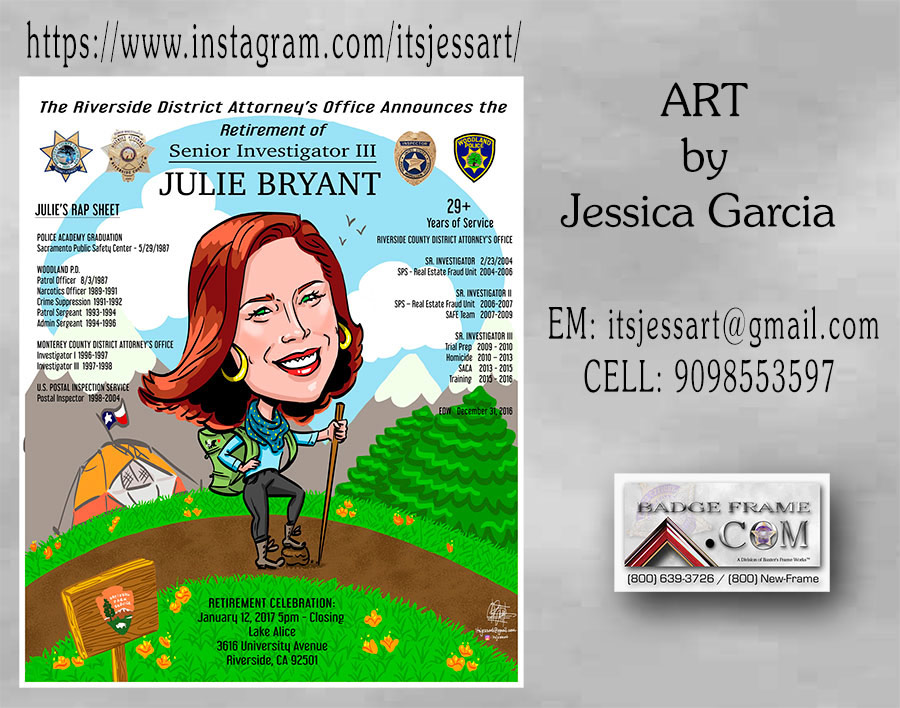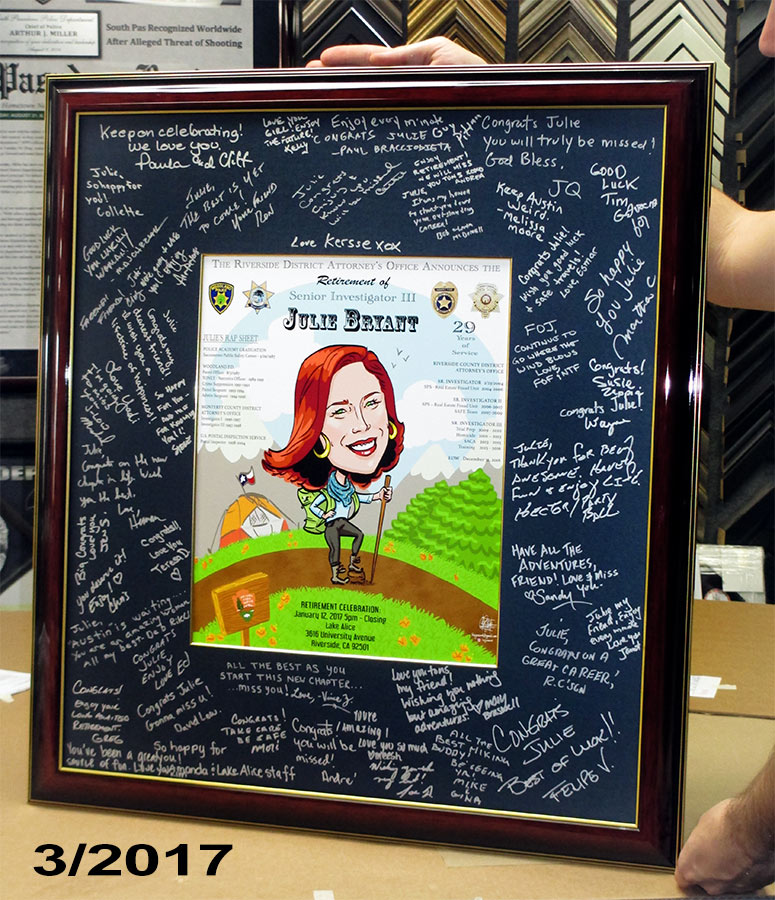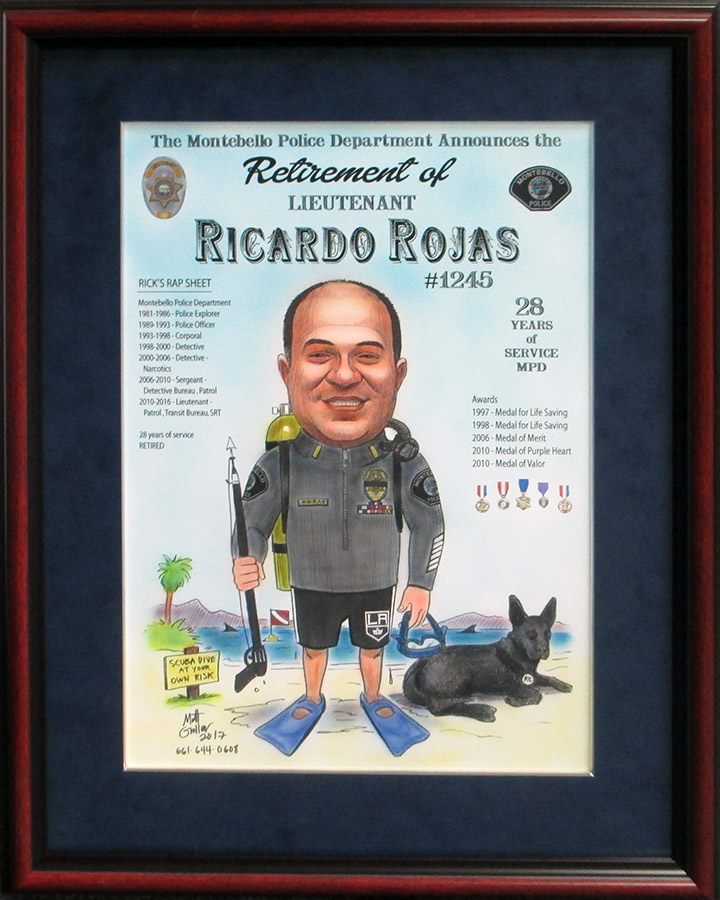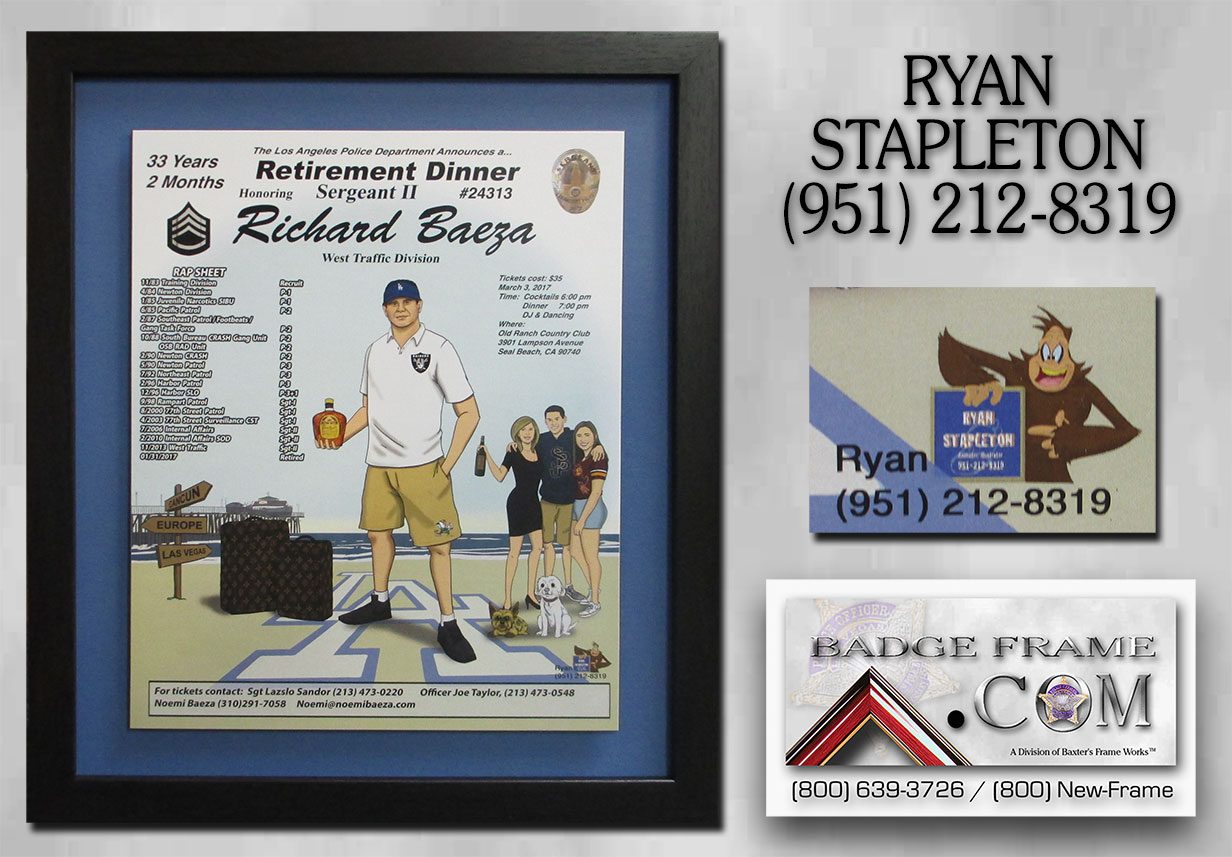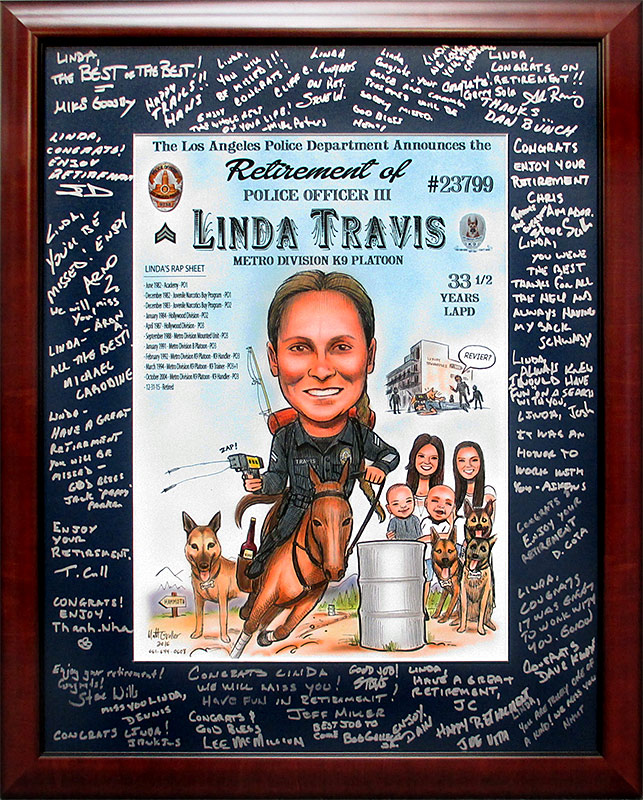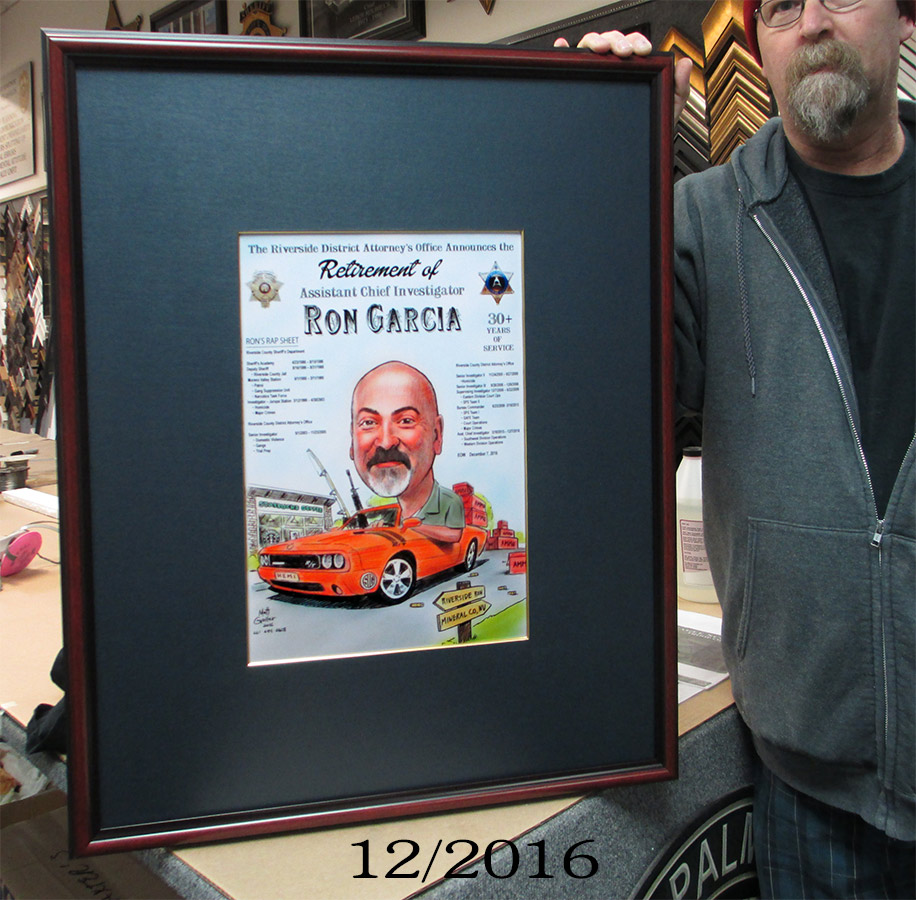 South Gate Section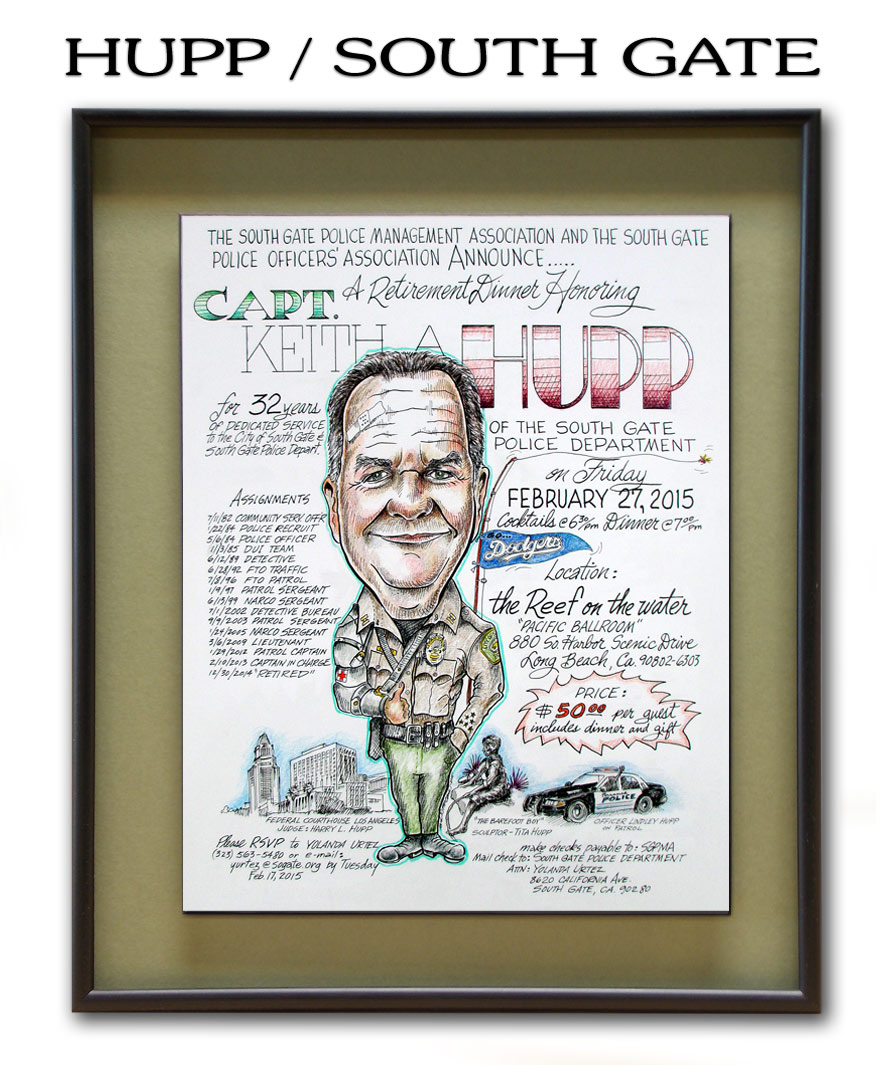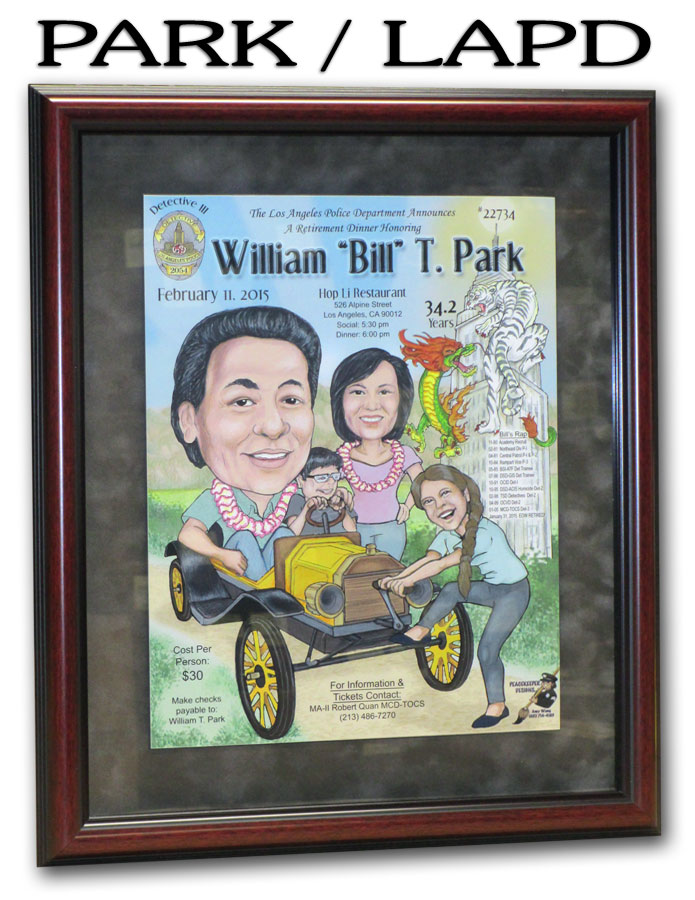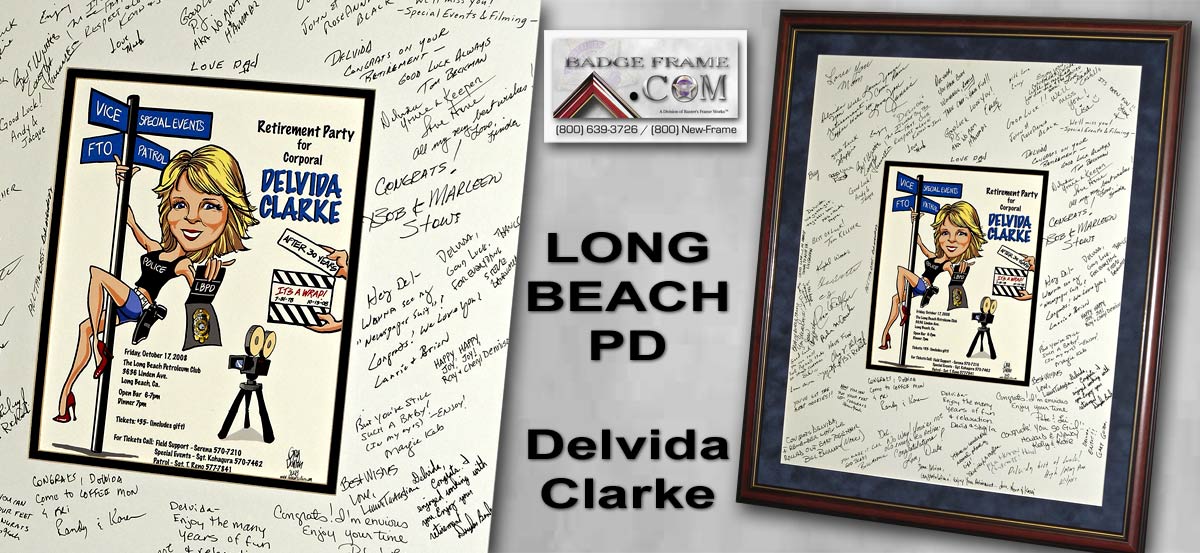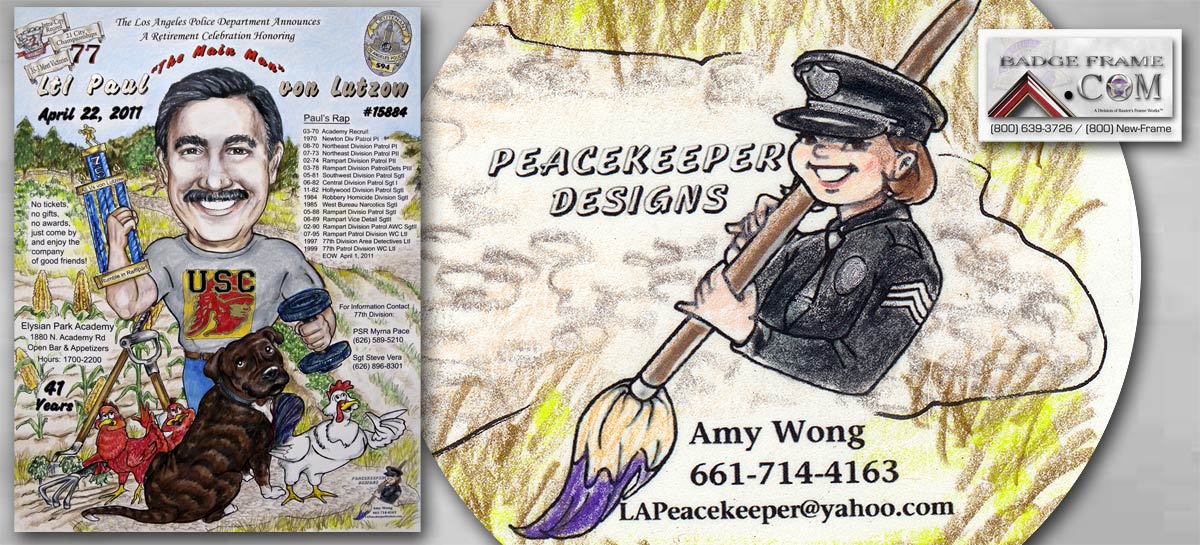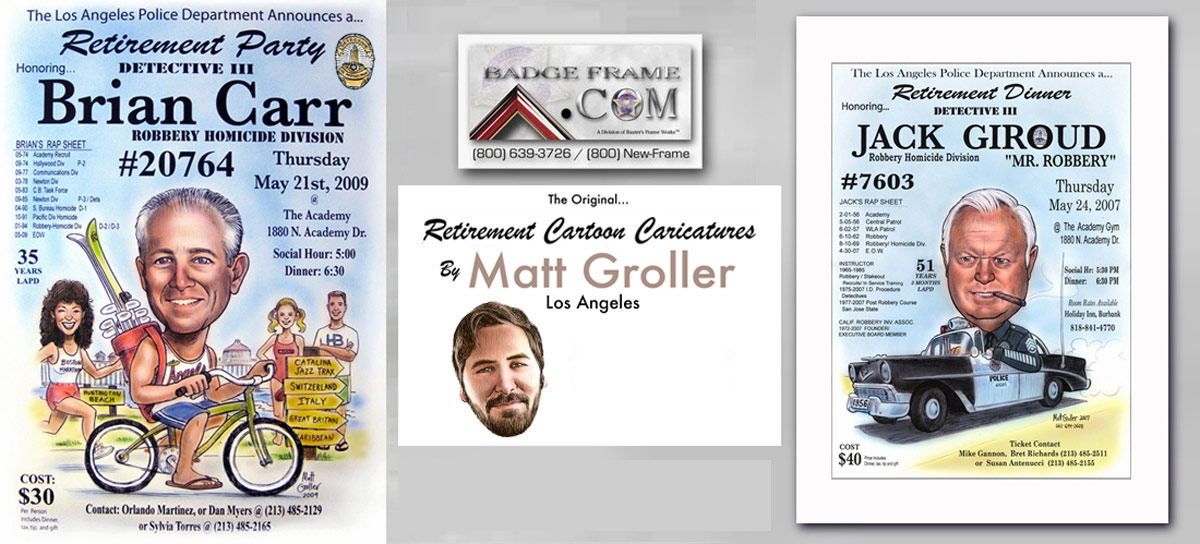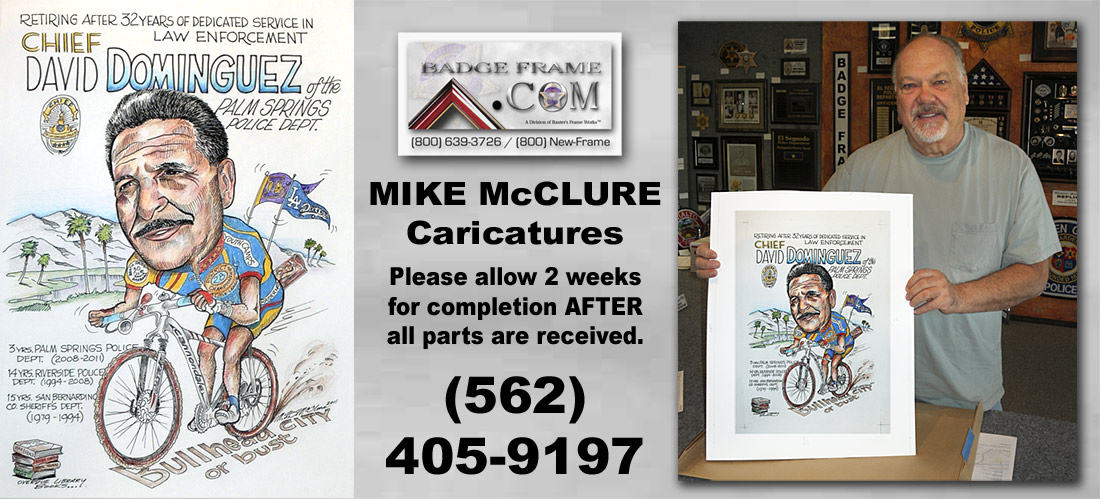 Call us with your questions !!! (800) 639-3726

Baxter's Frame Works Section
Call us...(800) New-Frame / National Toll Free
© 2005 Baxter's Frame Works / Badge Frame / All Rights Reserved
3811 Schaefer Ave., Suite A Chino, CA 91710 Local (909) 591-3033
EMAIL: fwbill32@verizon.net
EM us here
HEY!!! Don't forget to sign our GUEST BOOK before you bail.