Click any image to enlarge
These are enclosed, wall mounted, lockable display cases.
They are ONLY available in sizes 48X36 or 60X36 and can have a silver or black aluminum frame.
The backgrounds can be fabric (black, navy blue, or grey) and are cork backed allowing multiple push-pins or thumbtack applications.
These fabrics will also attach to hook velcro.
We can also incorporate your graphics on the backboards which can be magnetic or non-magnetic.
With these presentation types, the backboard will not accept push-pins.
Call us to create your board proof (800) 639-3726.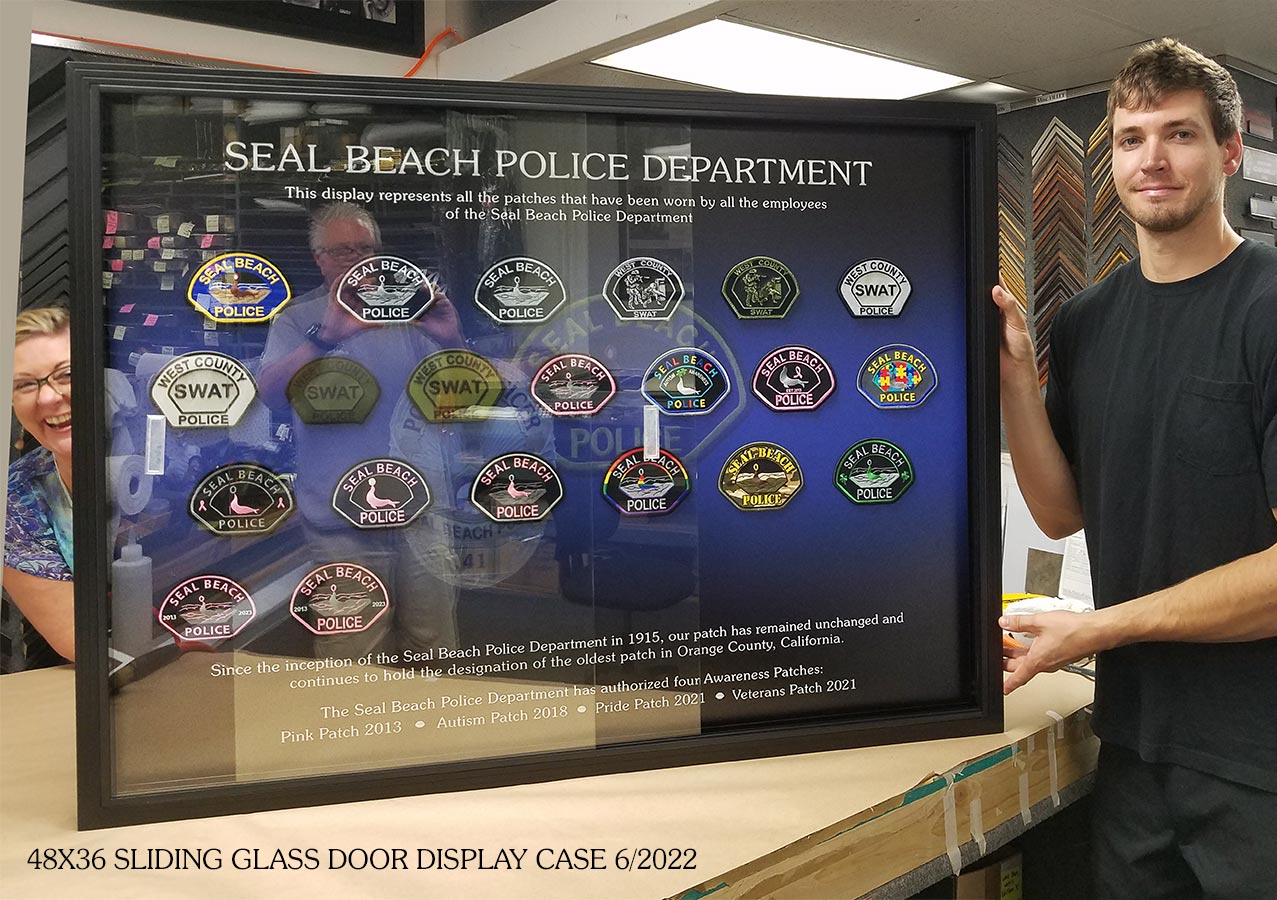 Patch Collection Section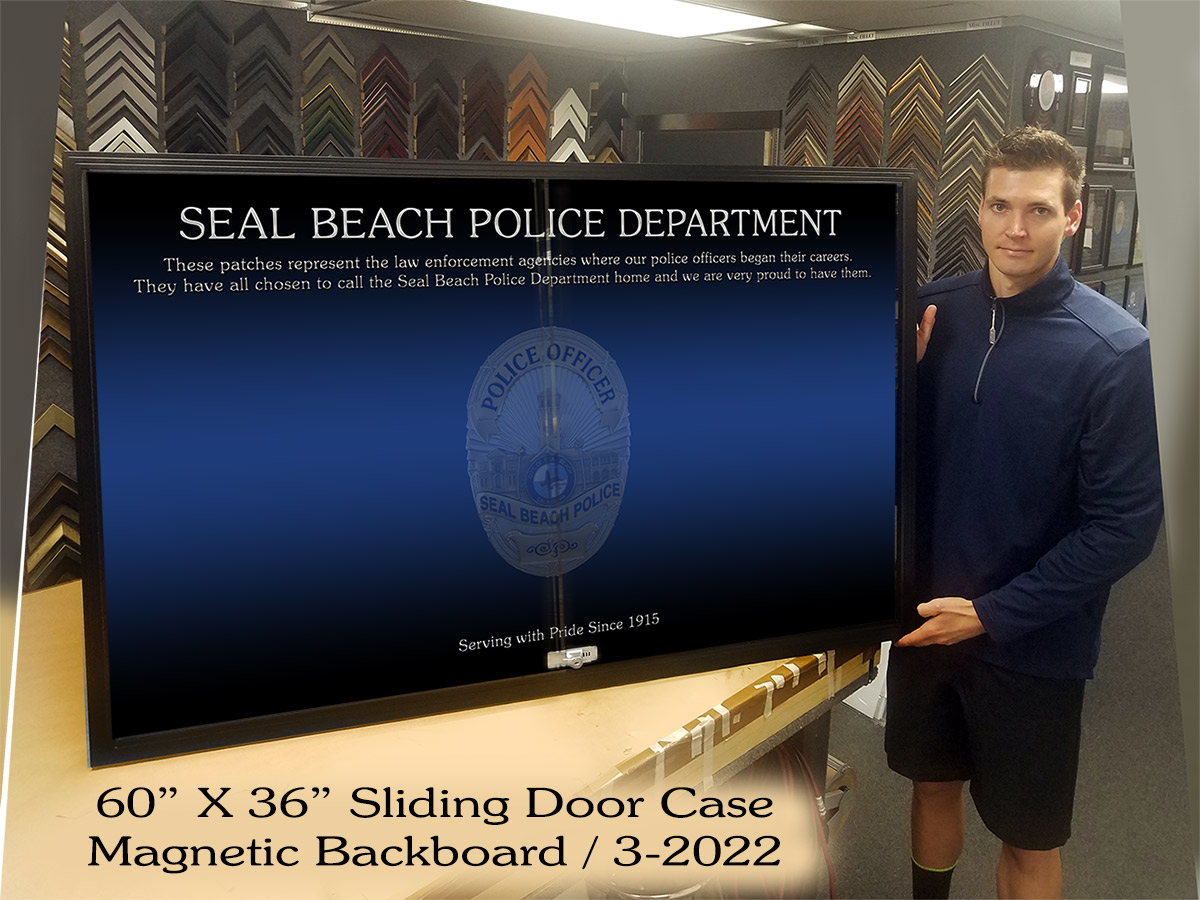 Magnetic Section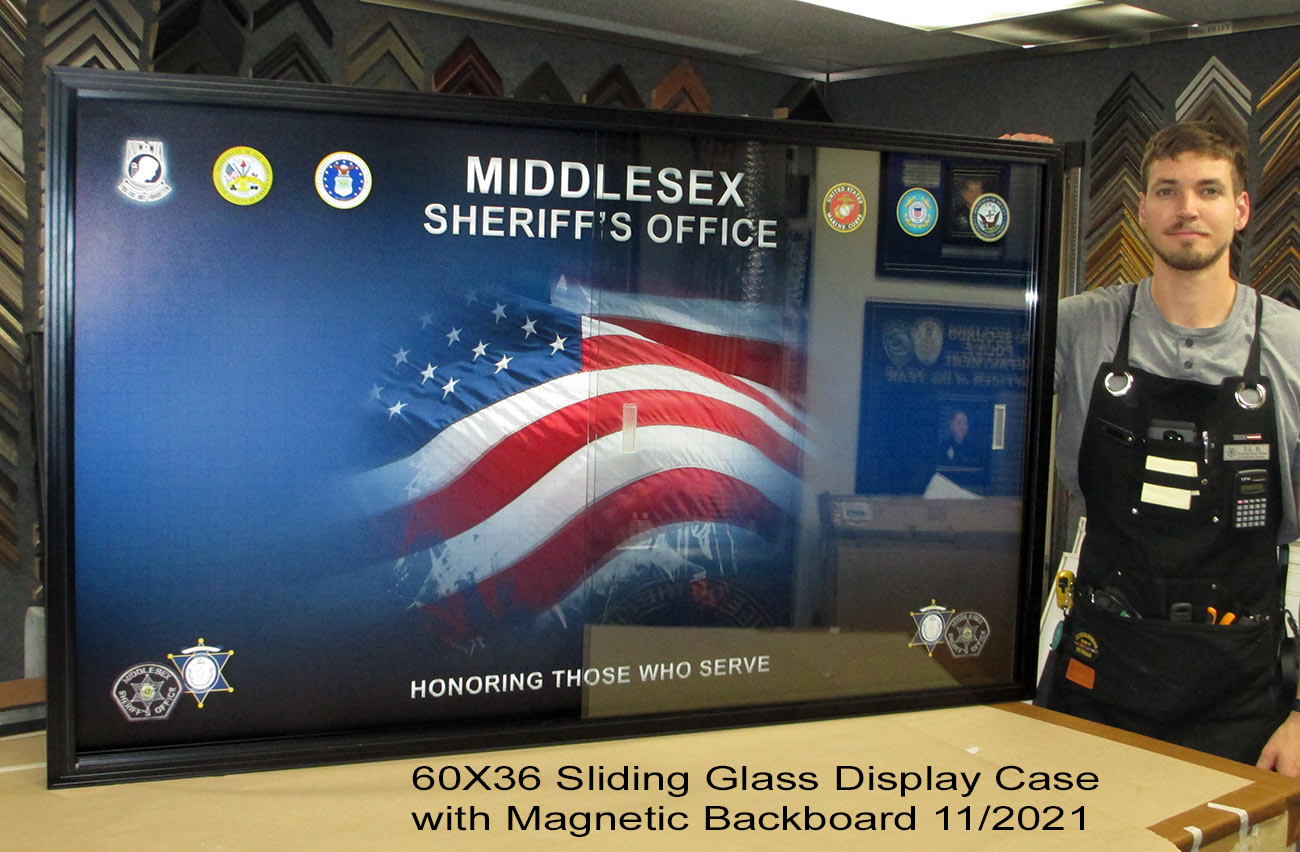 AMERICAN LEGION / SLIDING GLASS ORG CHART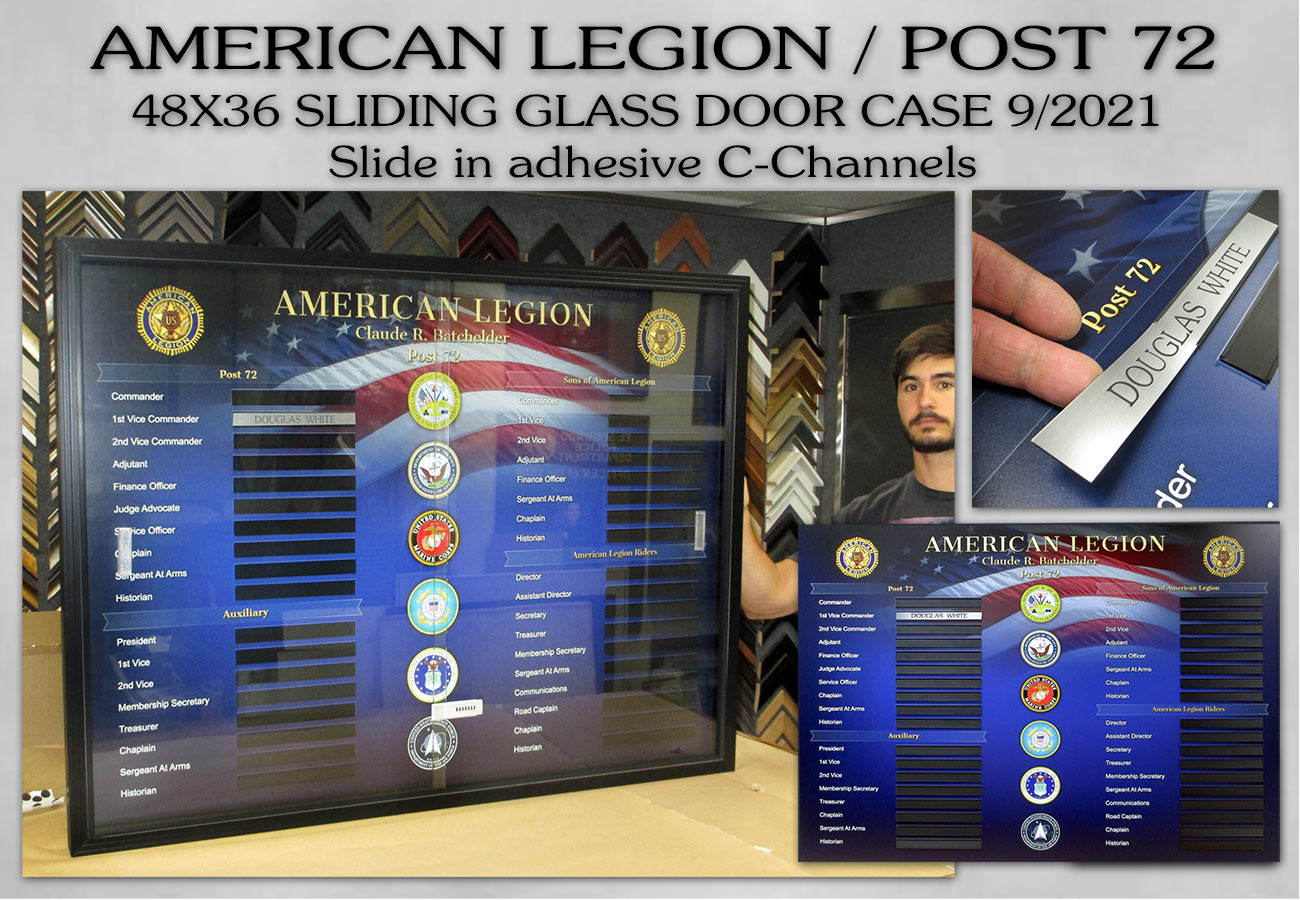 Org Chart Section
Magnetic Org Chart Section
60X36 sliding glass door case with magnetic background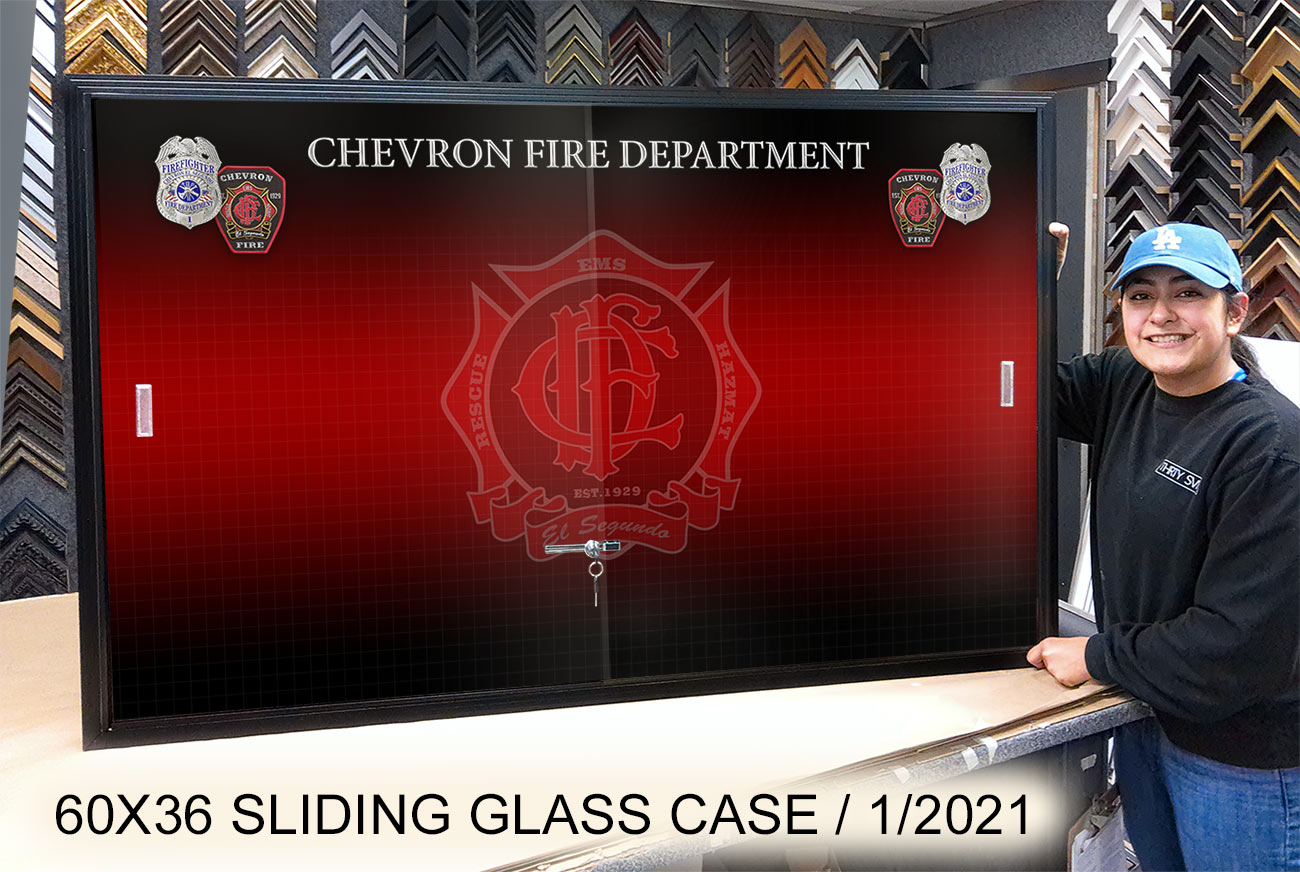 Magnetic Org Chart Section
Fire Section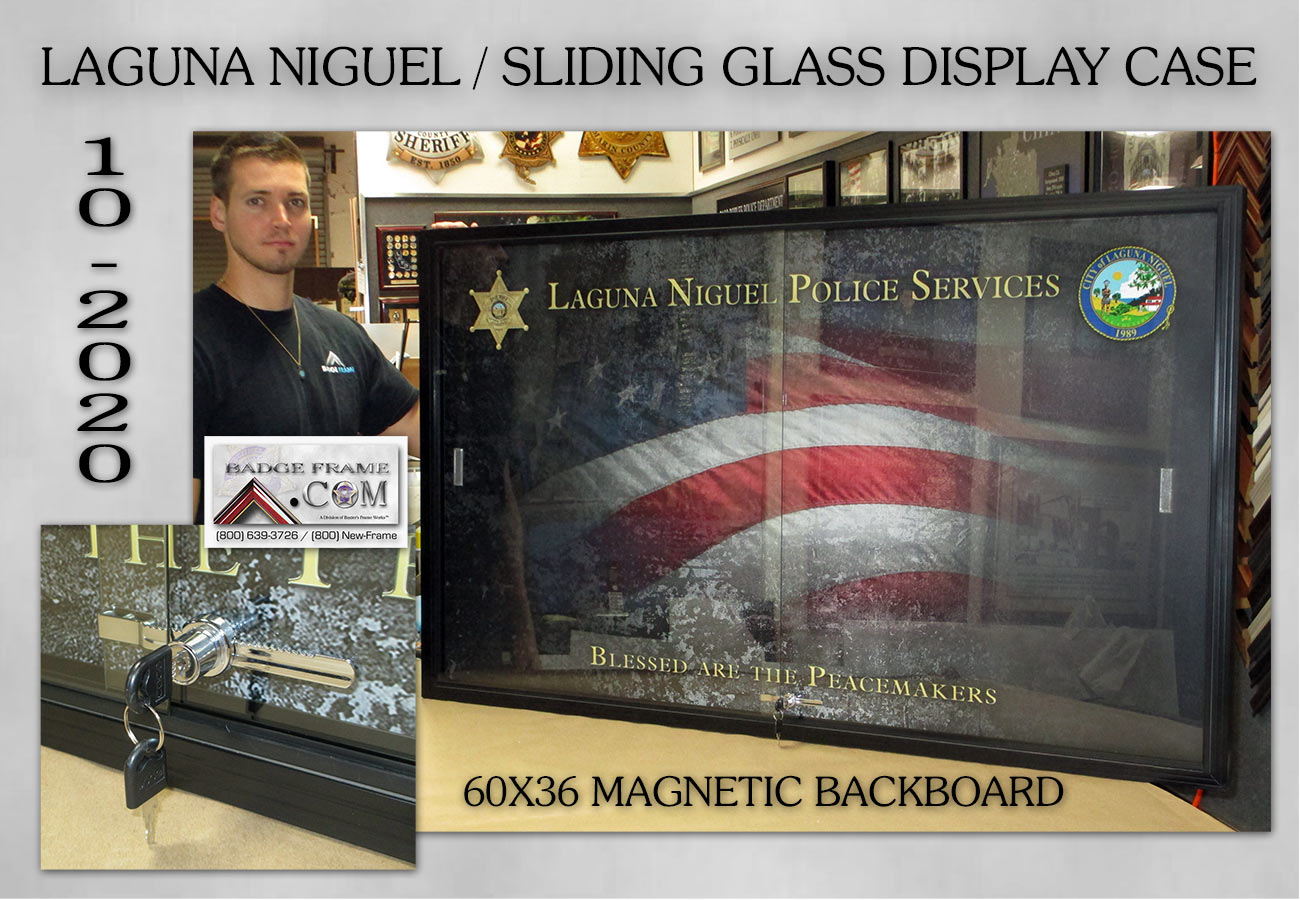 Magnetic Org Chart Section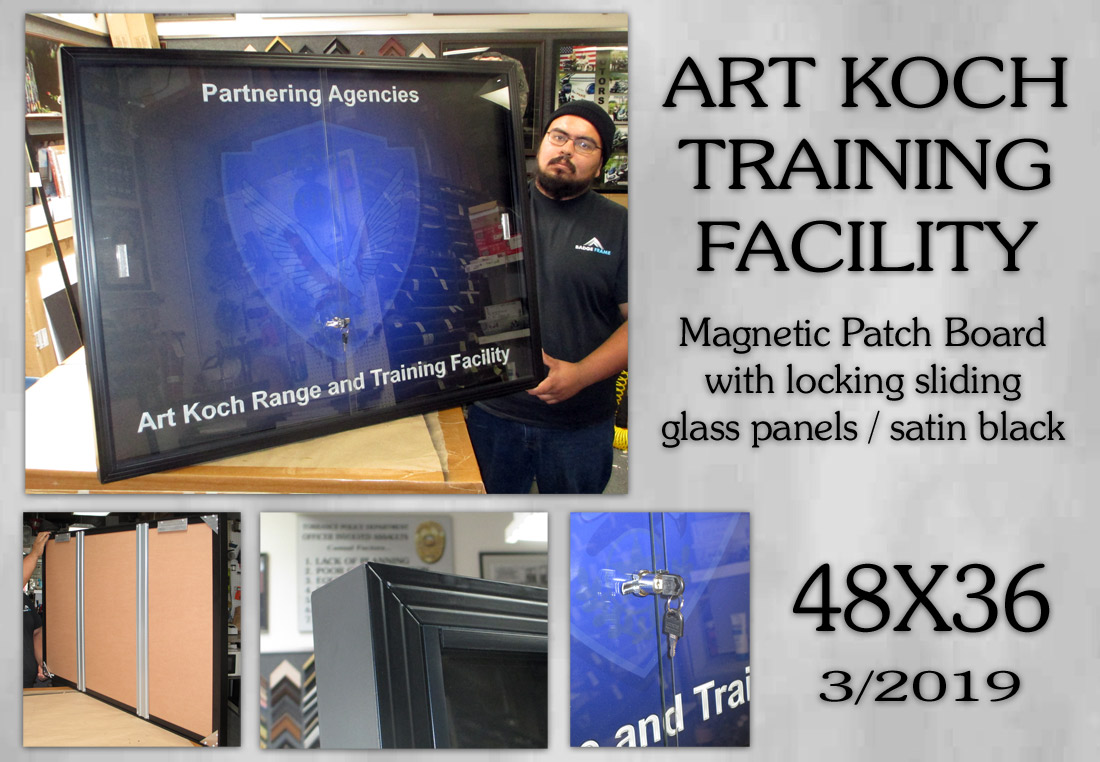 Magnetic Org. Chart Section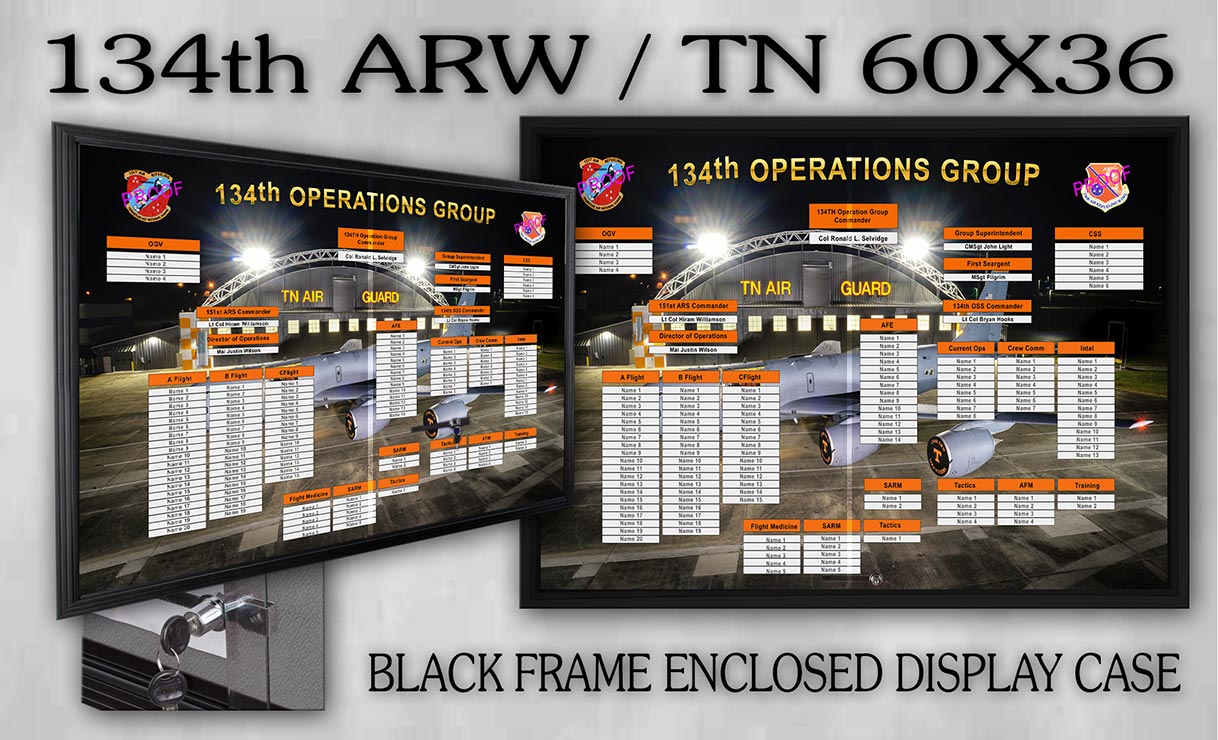 Org Chart Section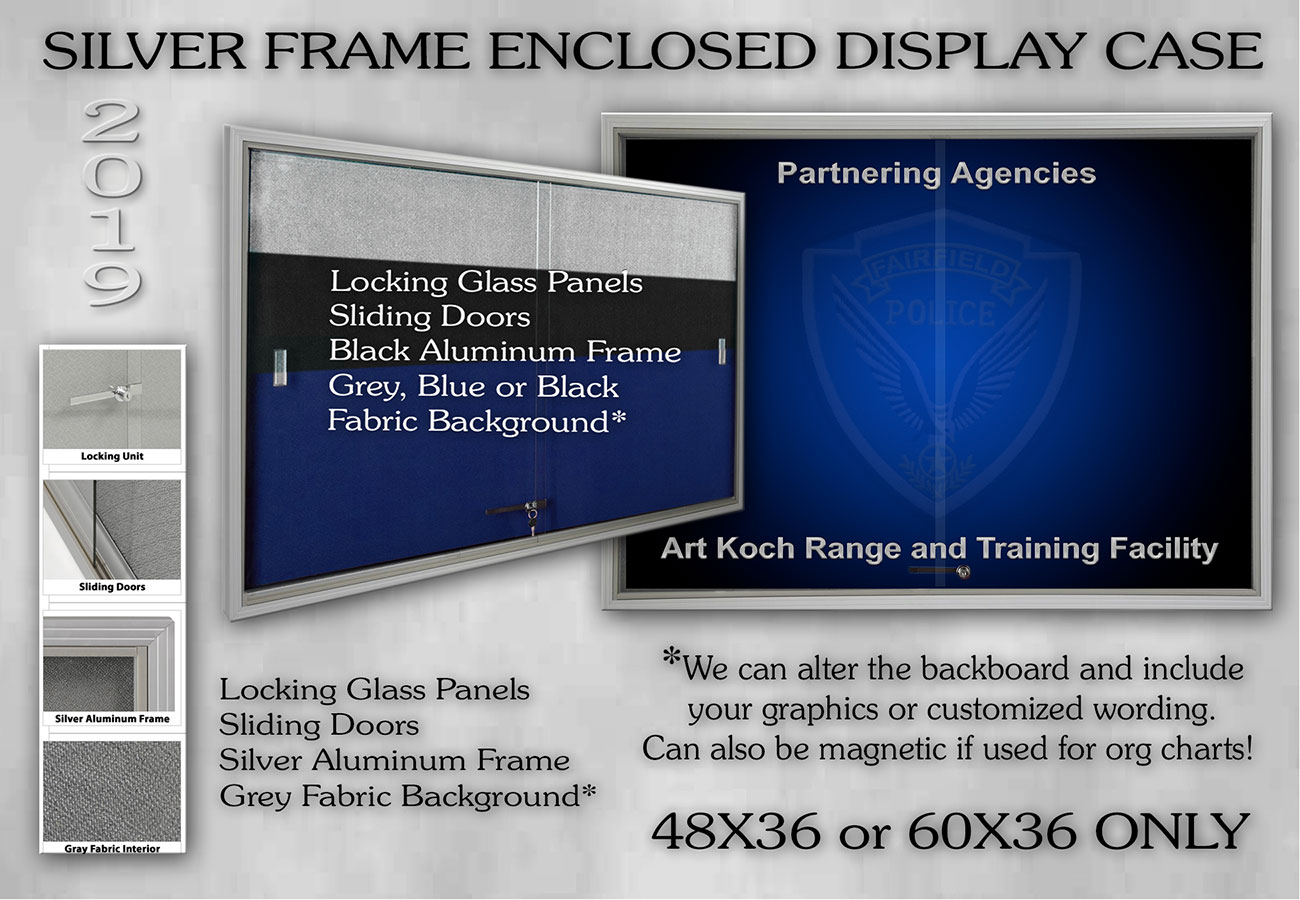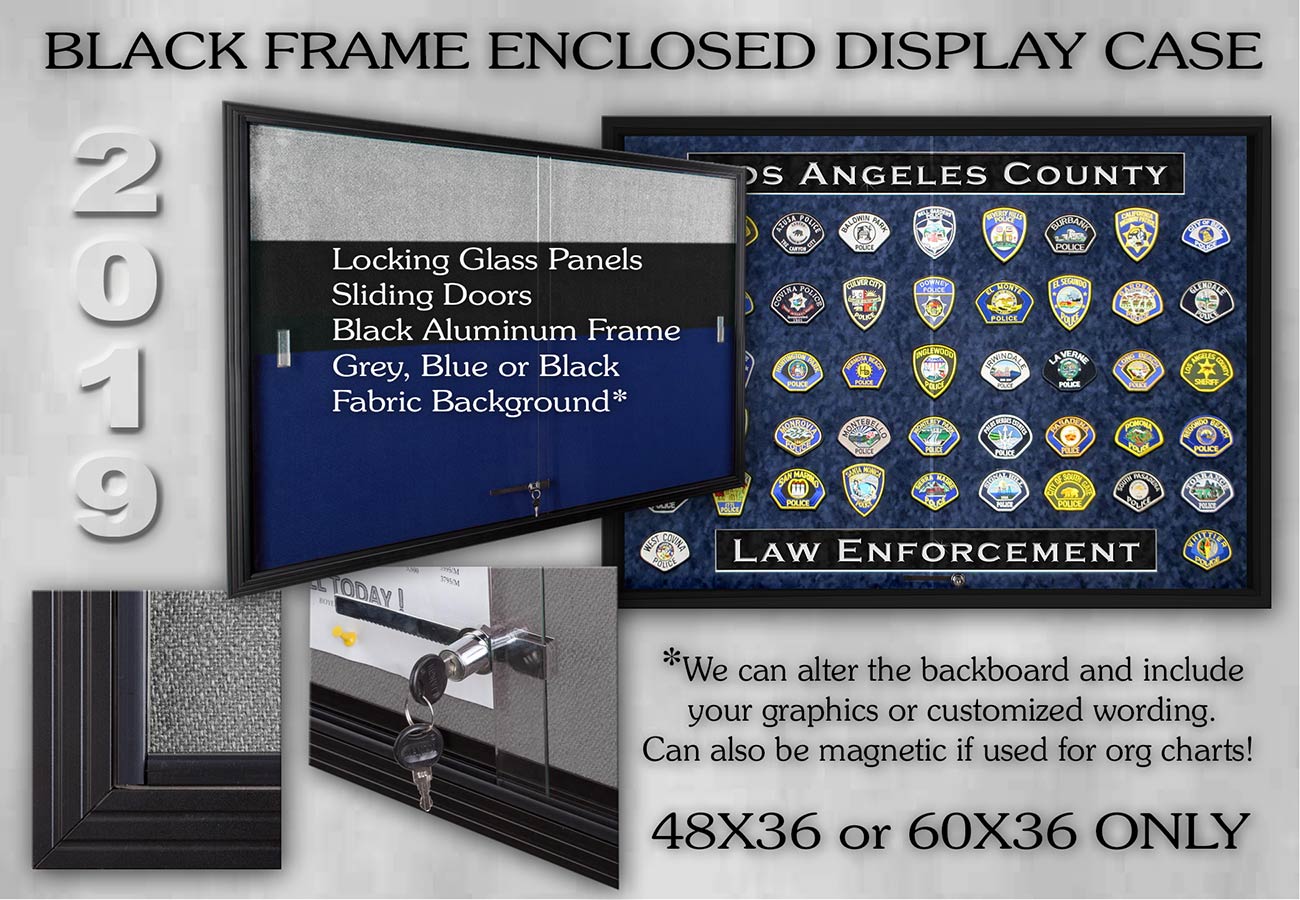 Go to Badge Frame's Main Index Home Page
See more of our framing projects at our
Baxter's Frame Works Section
Call us...(800) New-Frame / National Toll Free
© 2005 Baxter's Frame Works / Badge Frame / All Rights Reserved
3811 Schaefer Ave., Suite A Chino, CA 91710 Local (909) 591-3033
EMAIL: fwbill32@verizon.net
EM us here
HEY!!! Don't forget to sign our GUEST BOOK before you bail.