EXTERIOR / WATERPROOF
FADE RESISTANT PRESENTATIONS FROM
BADGE FRAME


WOW. We have been working on these for A LONG TIME now!
New Section on the site so other images to follow.
These pieces have the graphics face mounted to clear, non-glare or U.V. acrylic.
Then that setup is mounted to a 1/8 white aluminum layer. These two layers ar then
cut to shape and sealed around the edge. We have tested these pieces in desert heat,
freezing cold and underwater. Call with questions!!!! (800) 639-3726
EM
us or call for details (800) 639-3726
Click on any image to enlarge...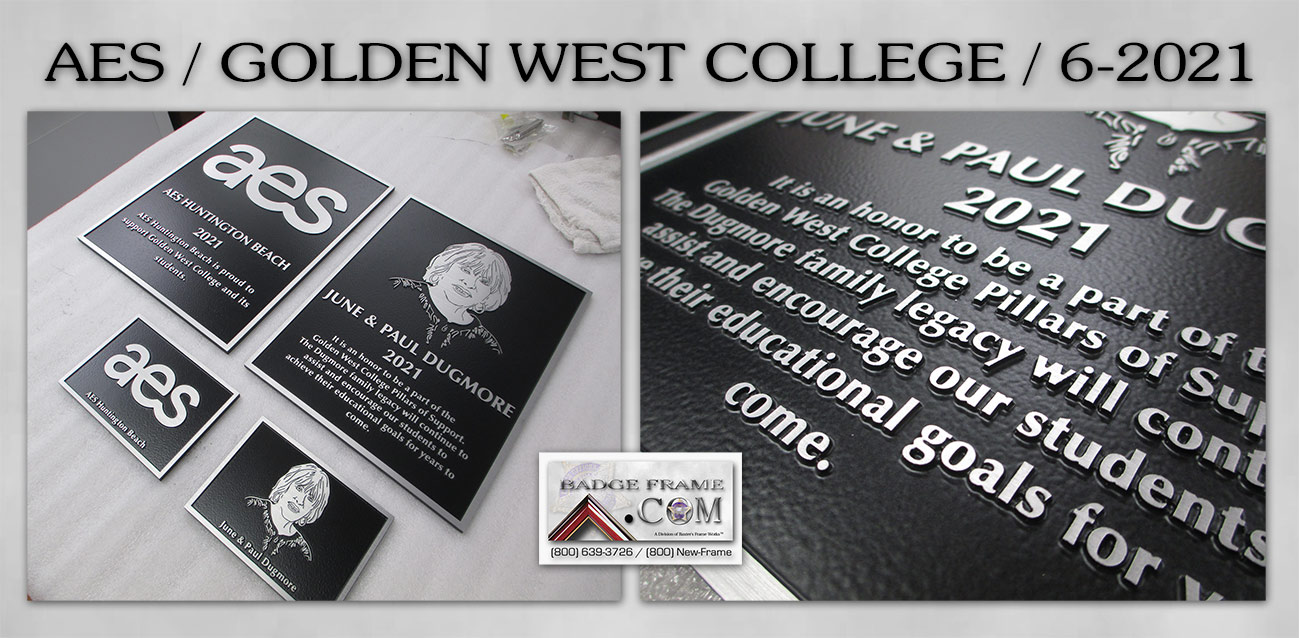 Bronze Plaque Section
University Section
Exterior / Weatherproof Outside Oversized badge sign.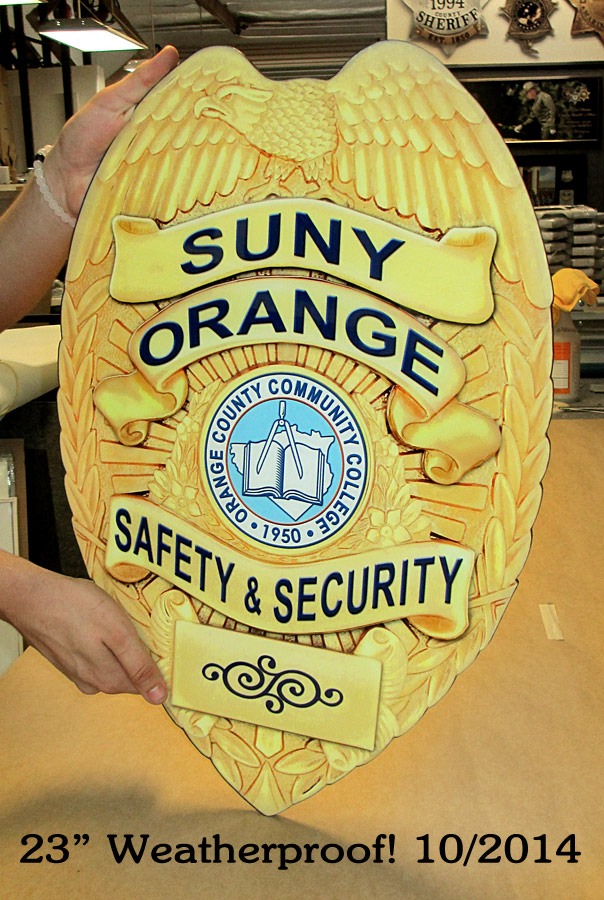 Call us...(800) New-Frame / National Toll Free
© 2005 Baxter's Frame Works / Badge Frame / All Rights Reserved
3811 Schaefer Ave., Suite A Chino, CA 91710 Local (909) 591-3033
EMAIL: fwbill32@verizon.net
EM us here
HEY!!! Don't forget to sign our GUEST BOOK before you bail.