HARBOR MASTER
PROJECTS

Our first (but surely not last) Harbor Master Presentation!
Let's see some more! Very nice.
Questions... 800 693-3726
click any image to enlarge...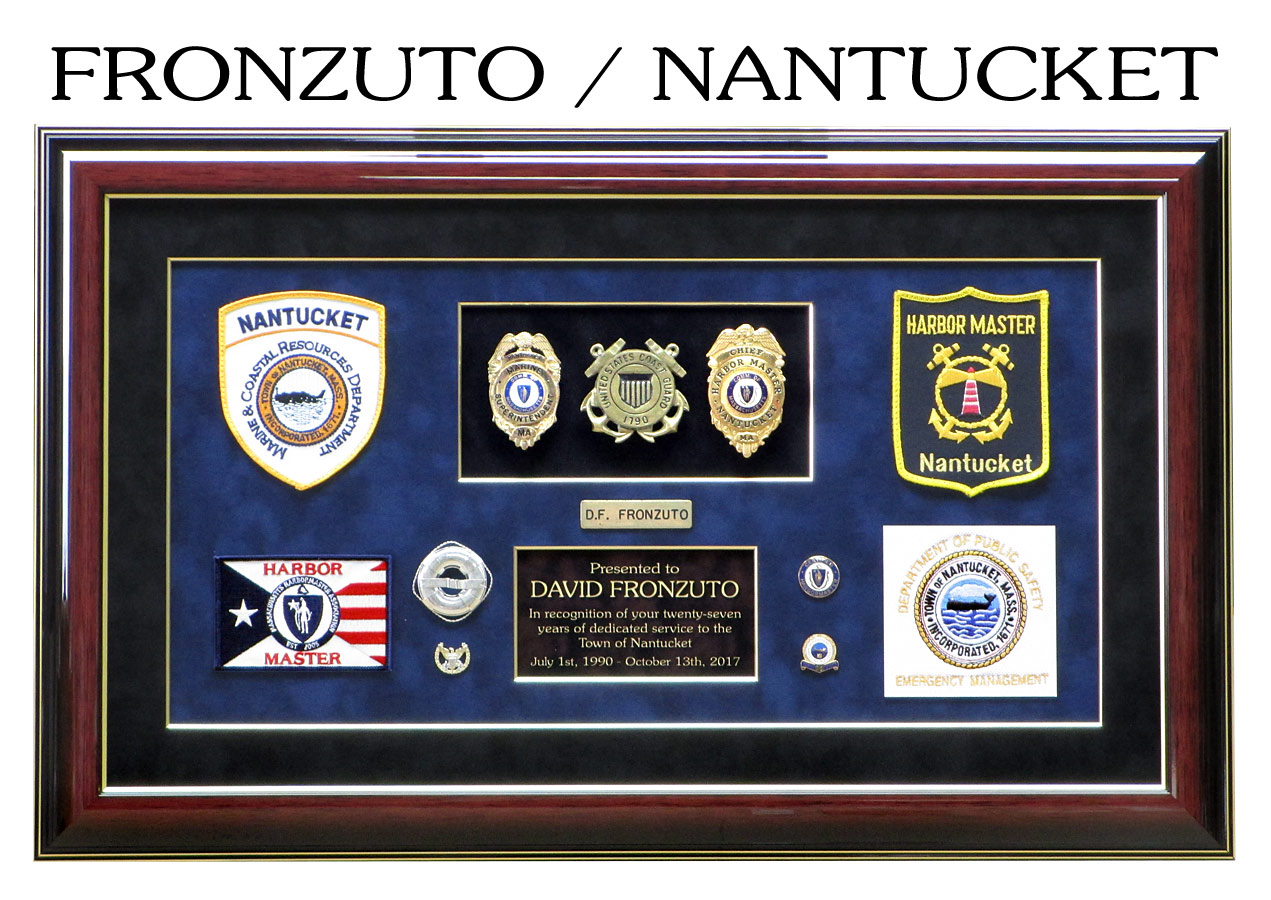 See more of our framing projects at our
Baxter's Frame Works Section
Call us...(800) New-Frame / National Toll Free
© 2005 Baxter's Frame Works / Badge Frame / All Rights Reserved
3811 Schaefer Ave., Suite A Chino, CA 91710 Local (909) 591-3033
EMAIL: fwbill32@verizon.net
EM us here
HEY!!! Don't forget to sign our GUEST BOOK before you bail.