Projects of the
Los Angeles Port Police
from Badge Frame

Click on images to enlarge...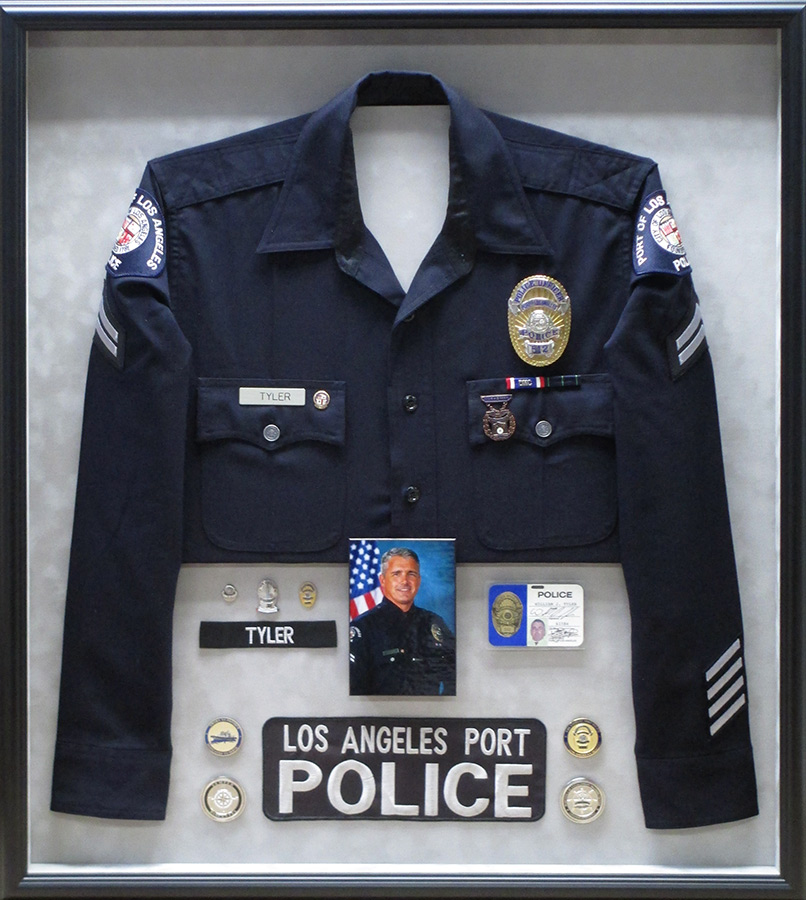 Uniform Section
Police Shadowbox Section
See more of our framing projects at our
Baxter's Frame Works Section
Call us...(800) New-Frame / National Toll Free
© 2005 Baxter's Frame Works / Badge Frame / All Rights Reserved
3811 Schaefer Ave., Suite A Chino, CA 91710 Local (909) 591-3033
EMAILS:
Bill - bill@badgeframe.com
Shelley - shelley@badgeframe.com
T.J. - tj@badgeframe.com
HEY!!! Don't forget to sign our GUEST BOOK before you bail.