Cool Past Projects

QUESTIONABLE CONTENT / Fair Warning...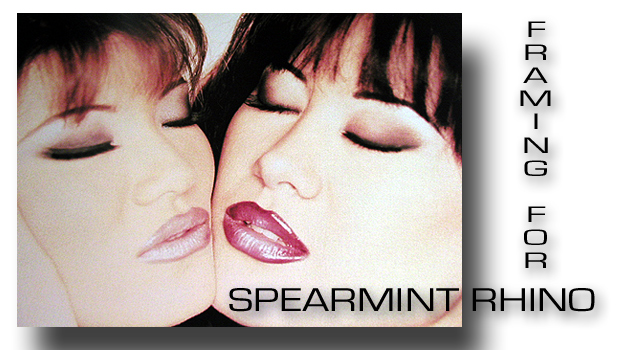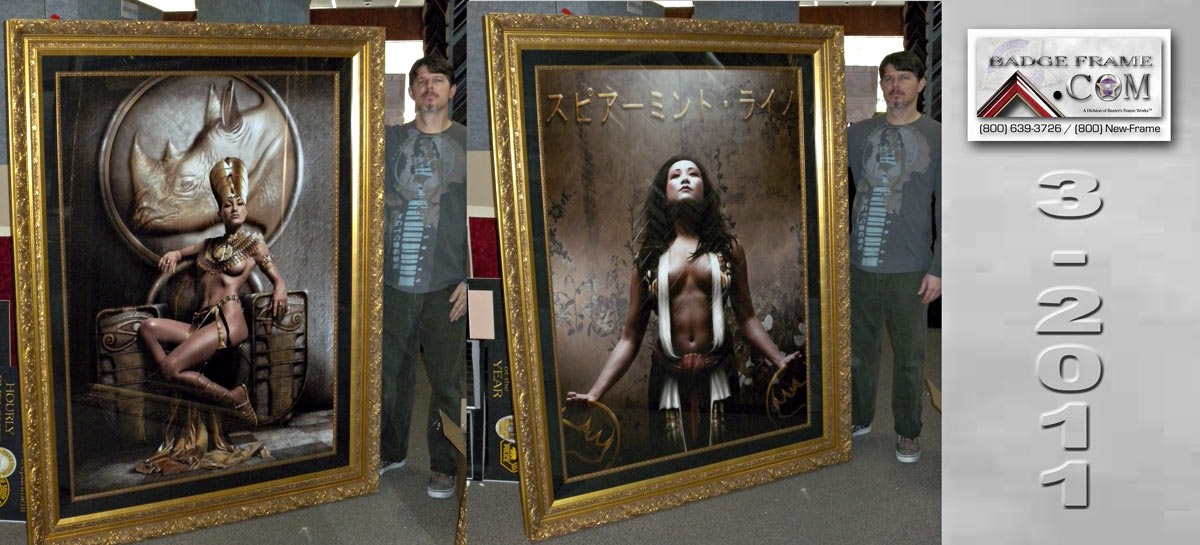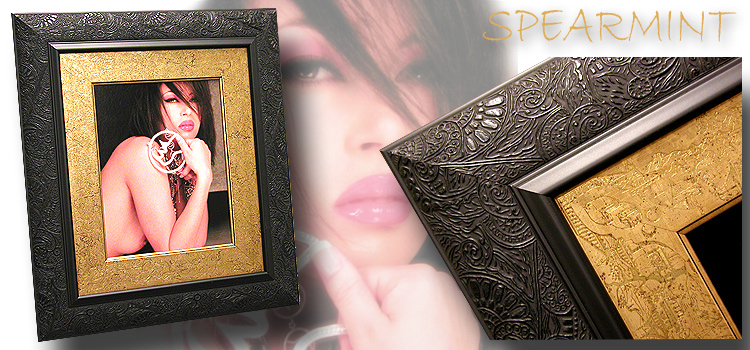 Large Gold Ornate Frame


Black Silk Scoop Liner
Gold inner fillet with acrylic glazing.

Outer Dimension: 6' X 8'

One of 25 pieces slated for
a new Kentucky facility.
Framed 12/06


One of nine interior photos for Spearmint's corporate office 5/07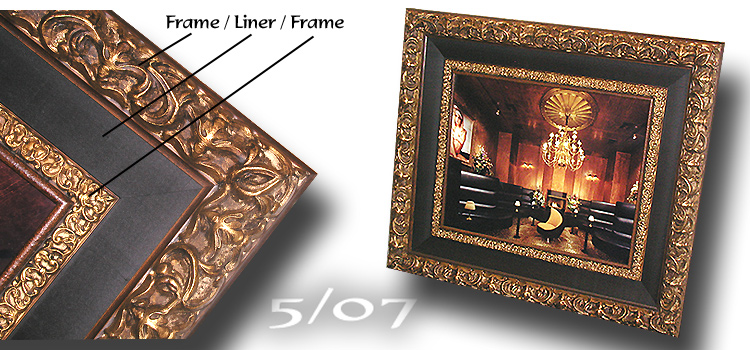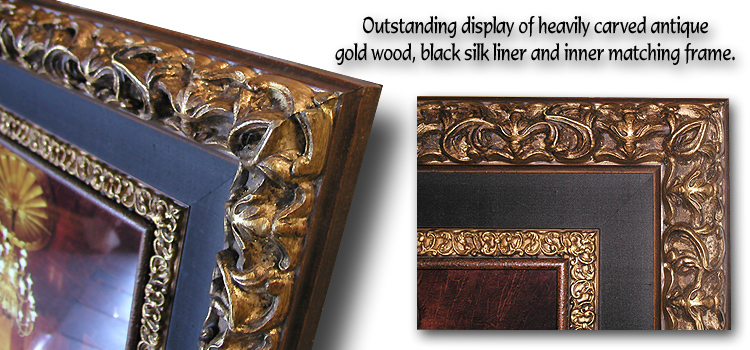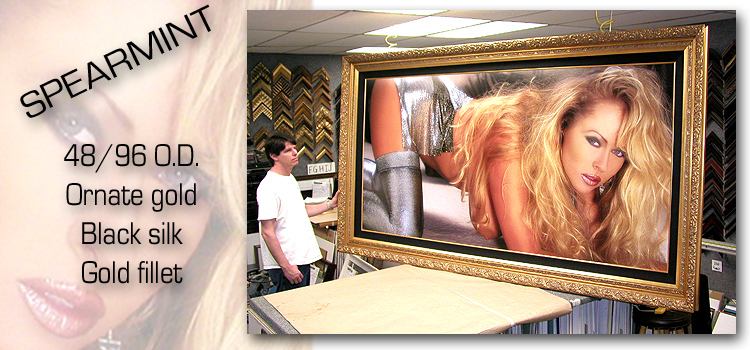 Below is 1 of 42 pieces slated for "The Rouge" (in Los Angeles).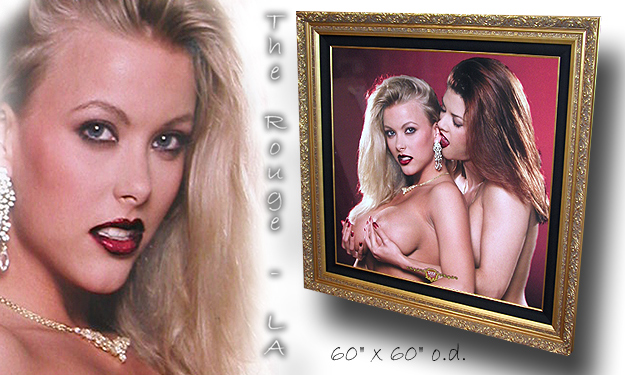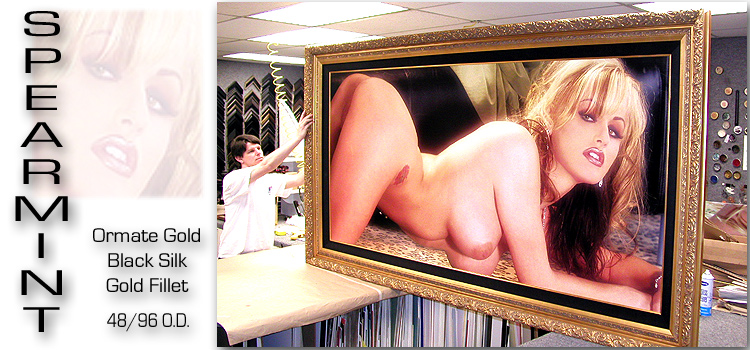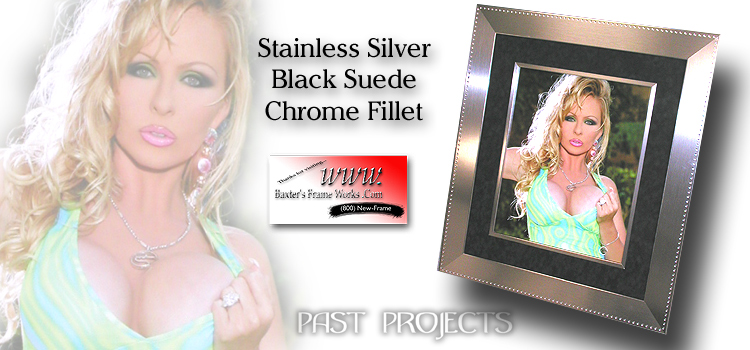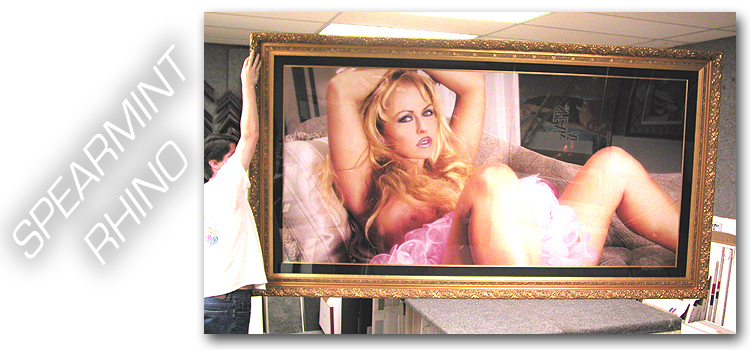 Outstanding display of these beauties.
Ornate 4" gold frame, a 2.5" black silk scoop liner and a gold fillet.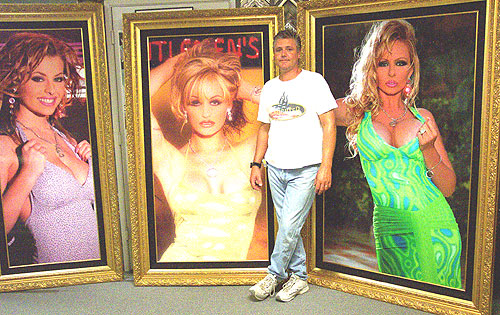 Largest piece 68" X 109" inside / 82" X 123" O.D.

This piece measured 48" X 109" outside.