DISTRICT ATTORNEY
Badge Frame Projects
click any image to enlarge...
DelGUIDICE / RIVERSIDE DA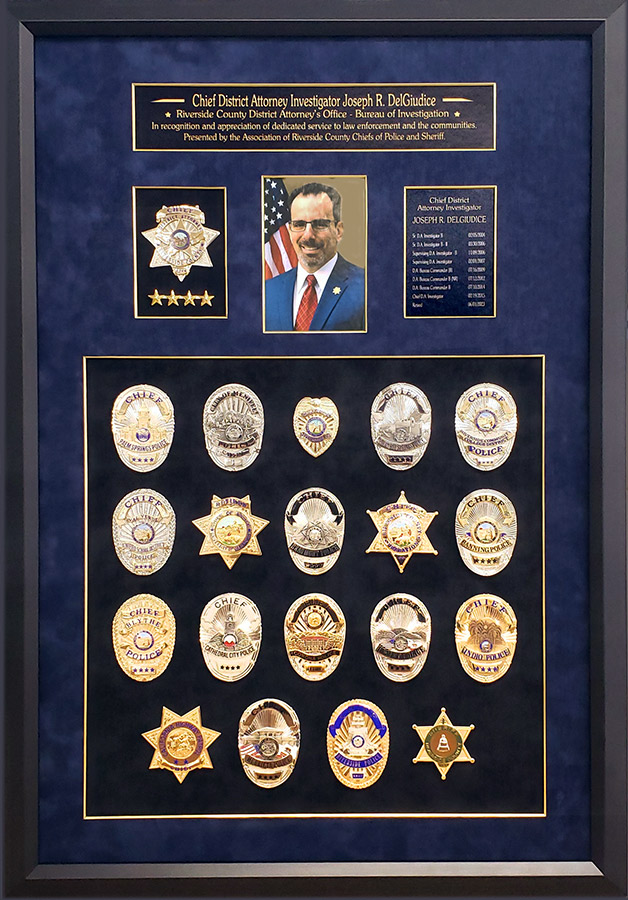 County Chief's Section
Single Badge Section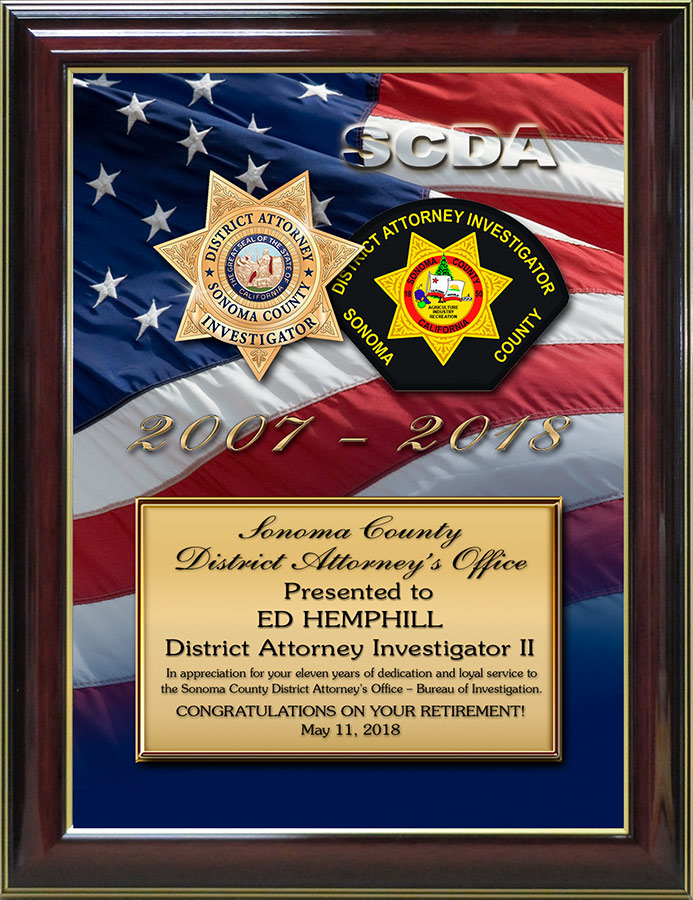 Recognition Section
Angotti / 18X22 / Actual Patches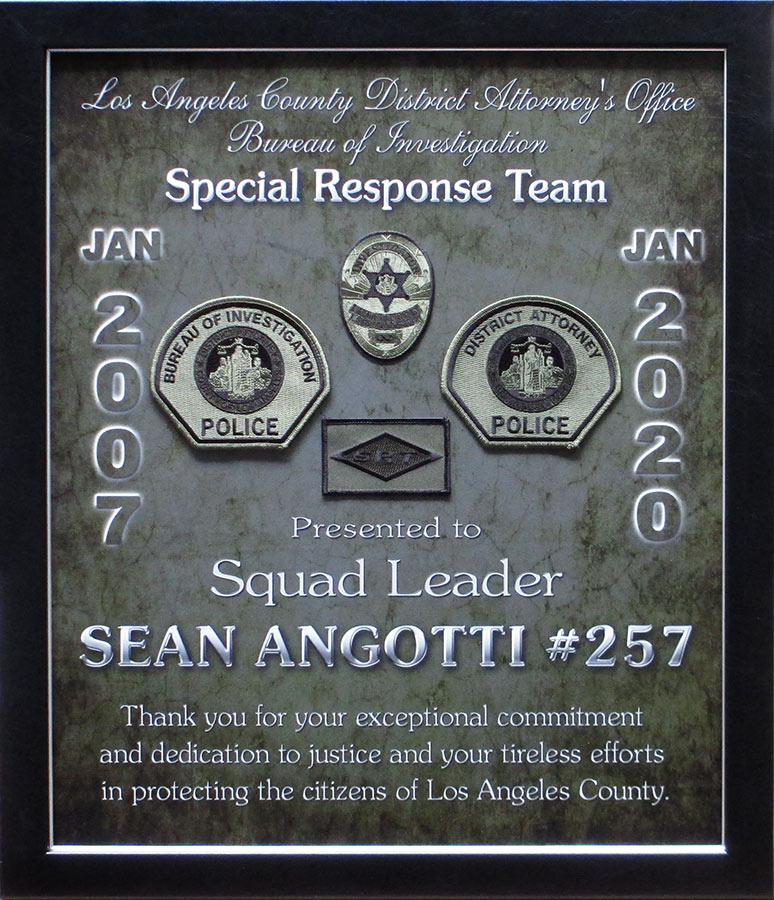 SRT/SWAT Section
Recognition Section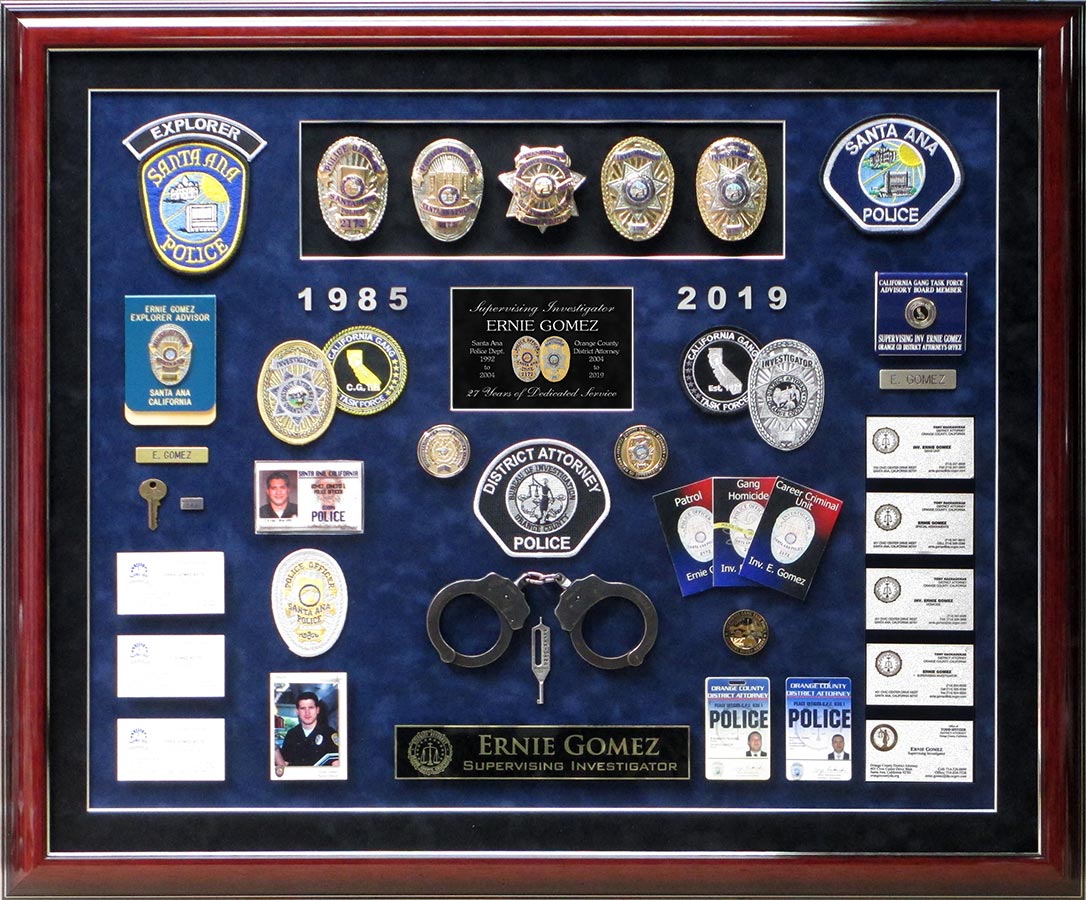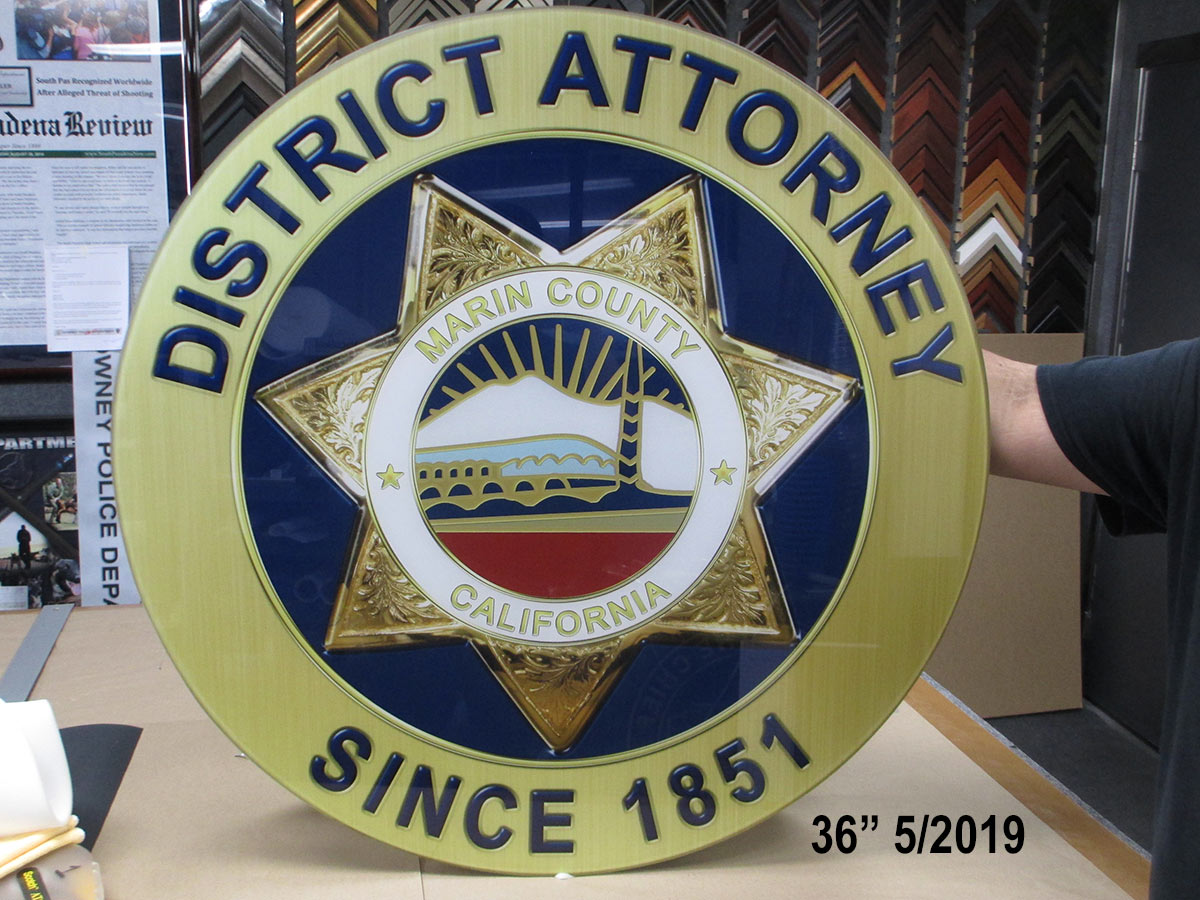 Emblems & Seals Section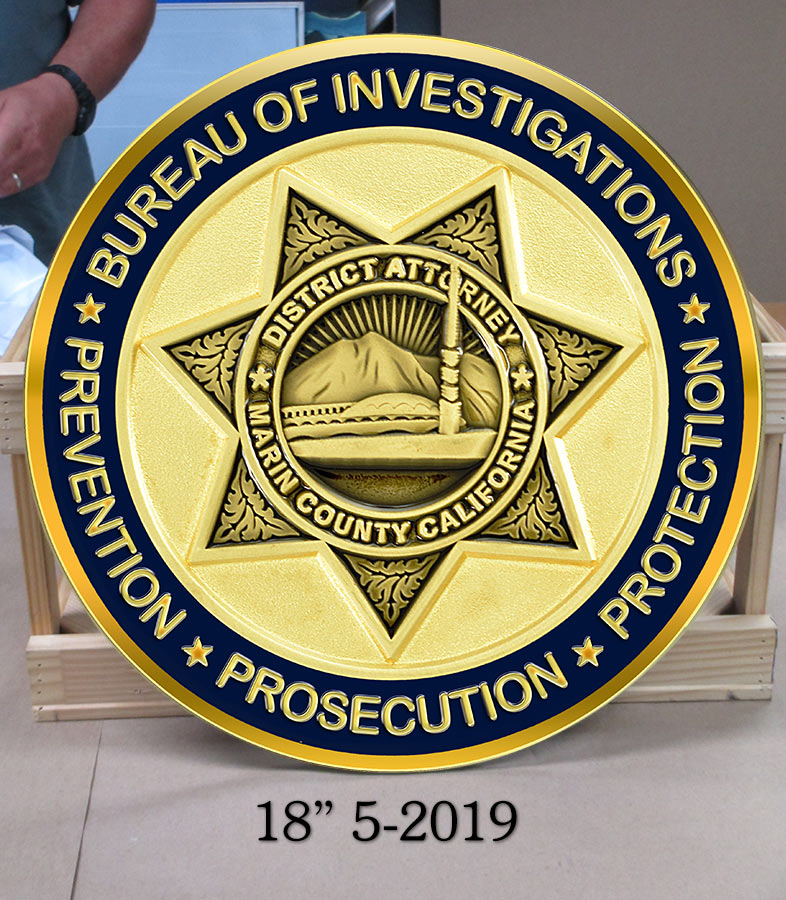 Emblems & Seals Section
RAMOS / SAN BERNARDINO COUNTY DA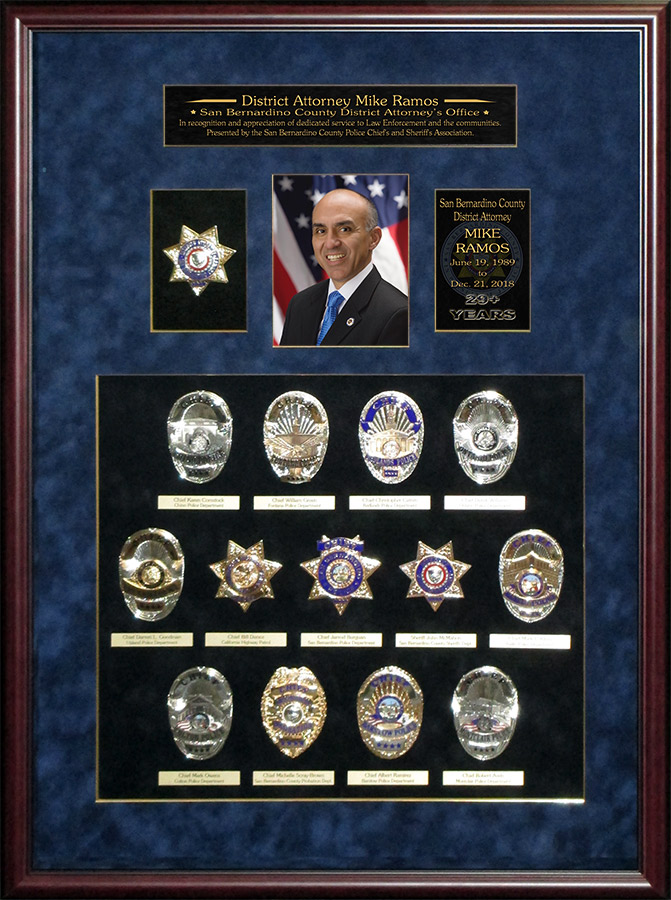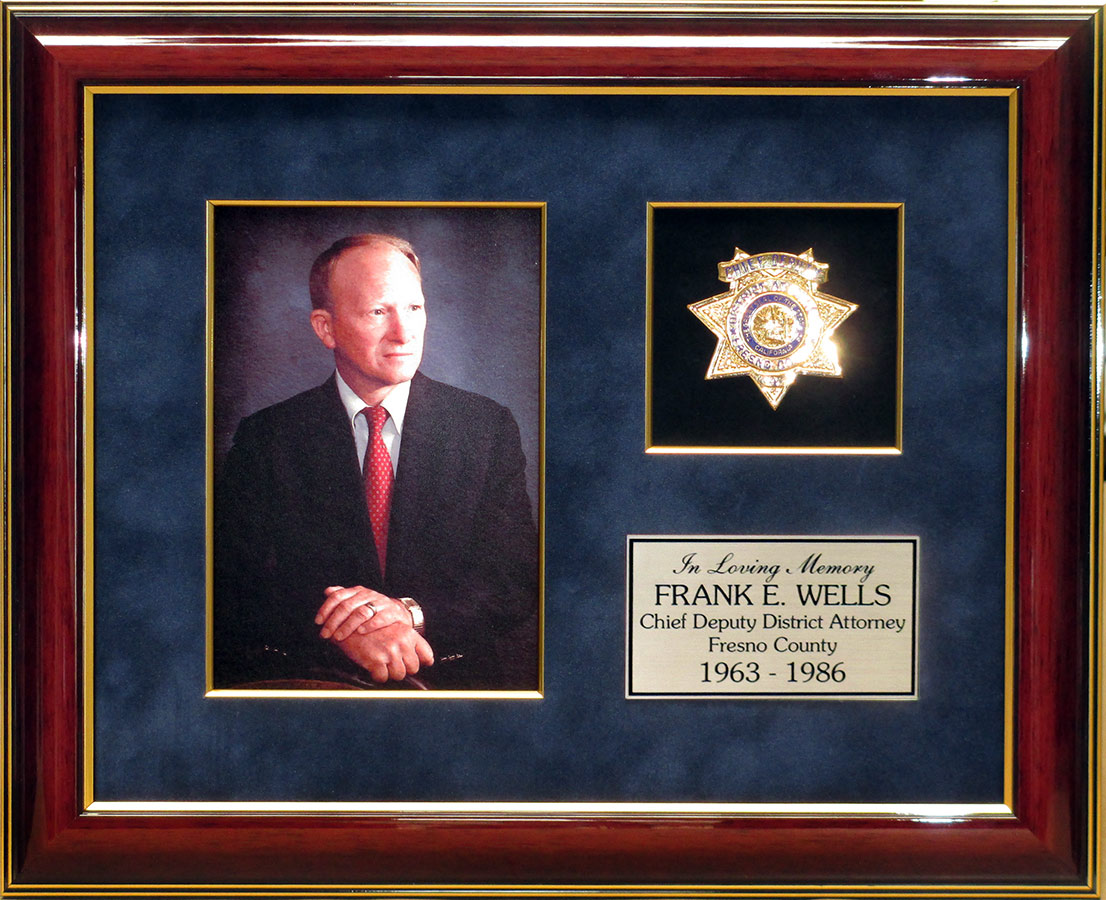 Single Badge Section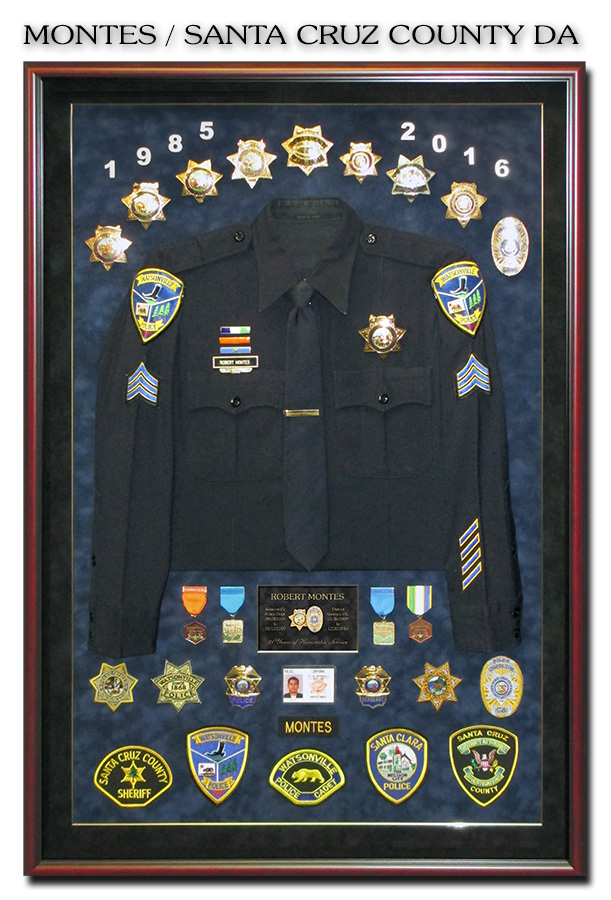 Uniform Section
Police Shadowbox Section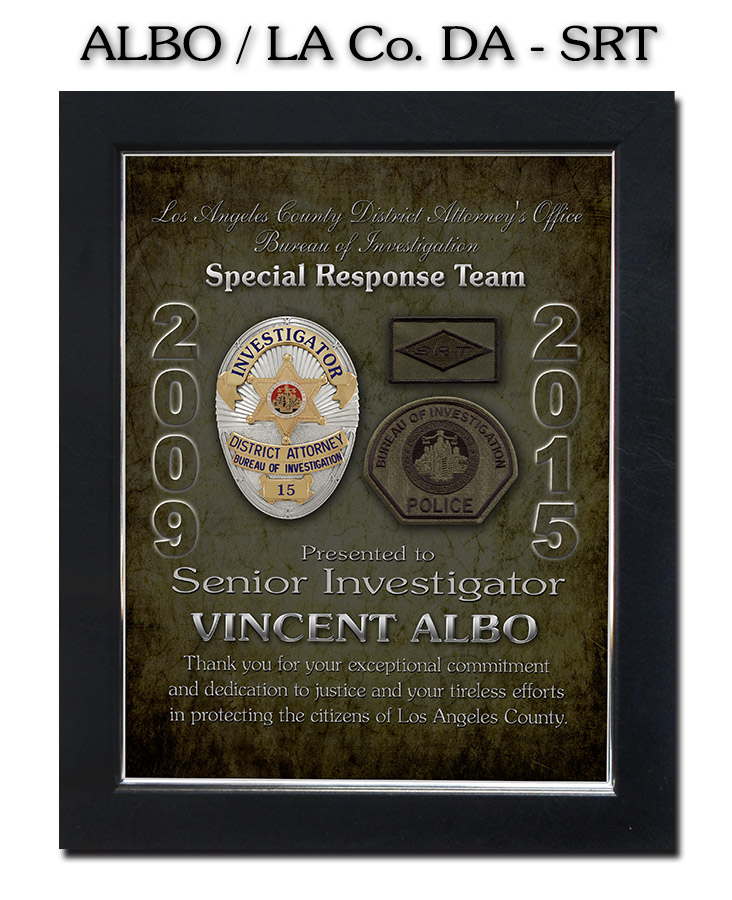 Recognition Section
SRT Section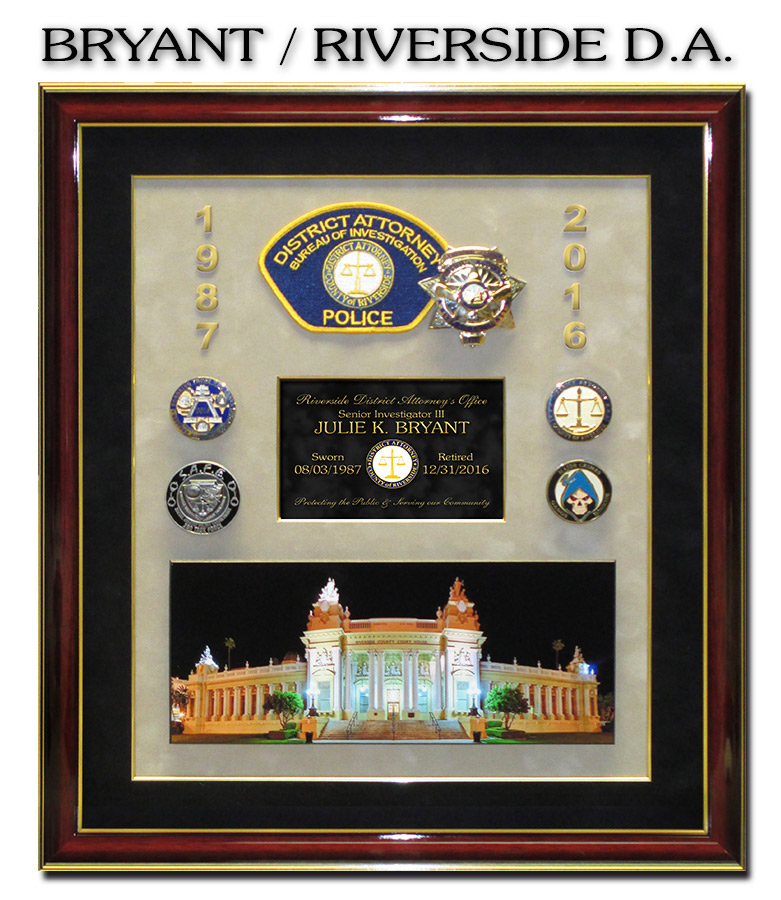 "...Thank you, Bill and Shelley,
We love the new seals that you made for us! I think they look great --
they added to the professional appearance of our office." - Dan / SLO DA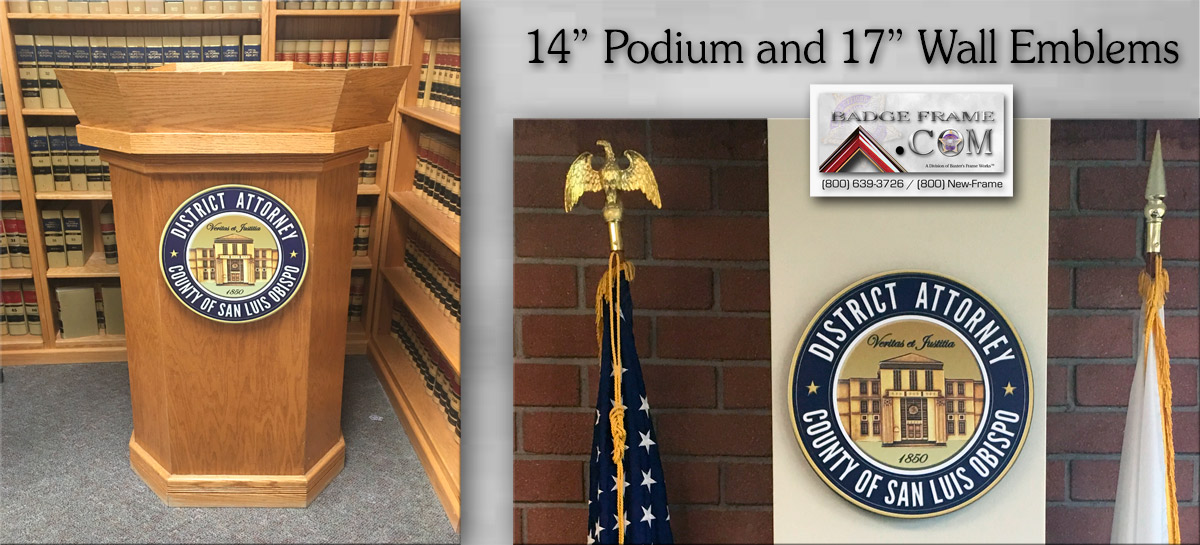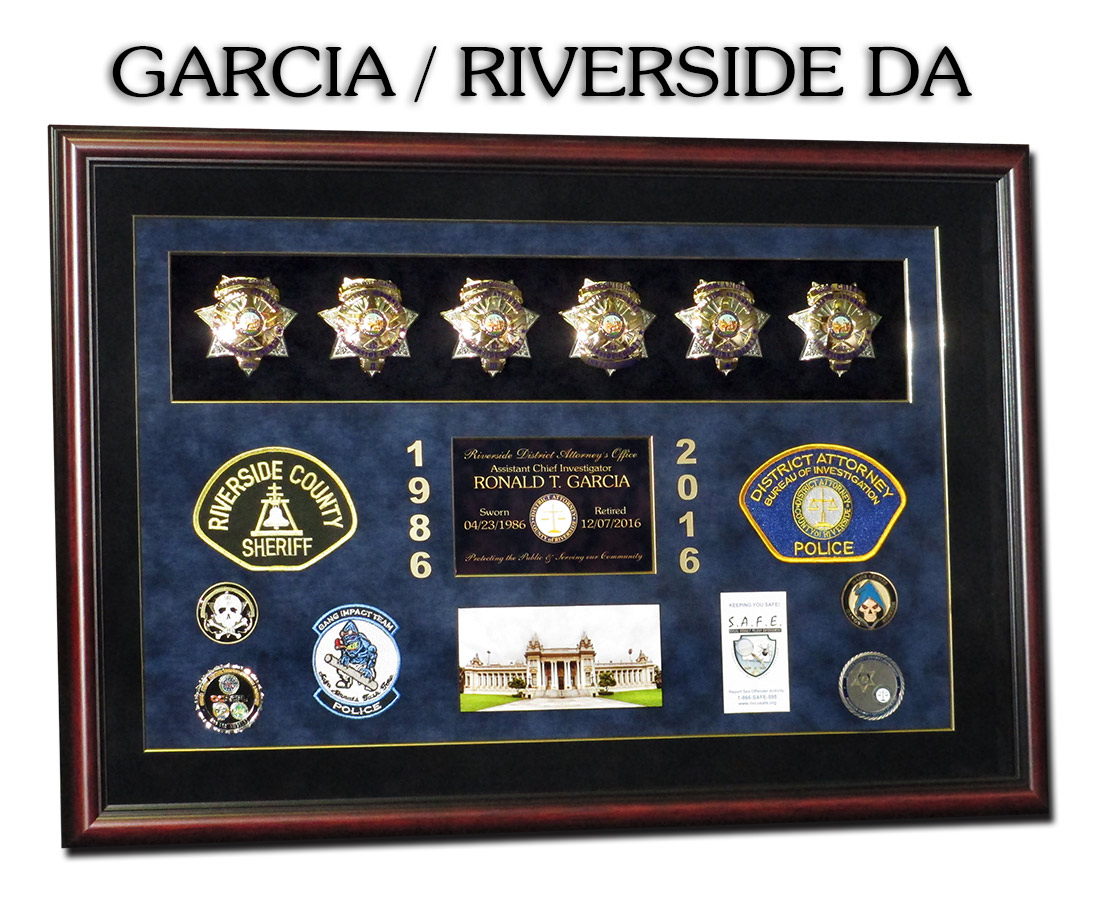 Just wanted to reach out and send a HUGE Thank u to u and all of the gang at Badge Frame!!!
We had the retirement celebration for Ron Garcia last night and he absolutely loved the shadow box and the framed caricature : )
Thank u for all of your hard work and capturing his career in such a beautiful way!!! It is a gift that will always be treasured.
You guys have a special talent in what u do...thank u for sharing it with all of us : )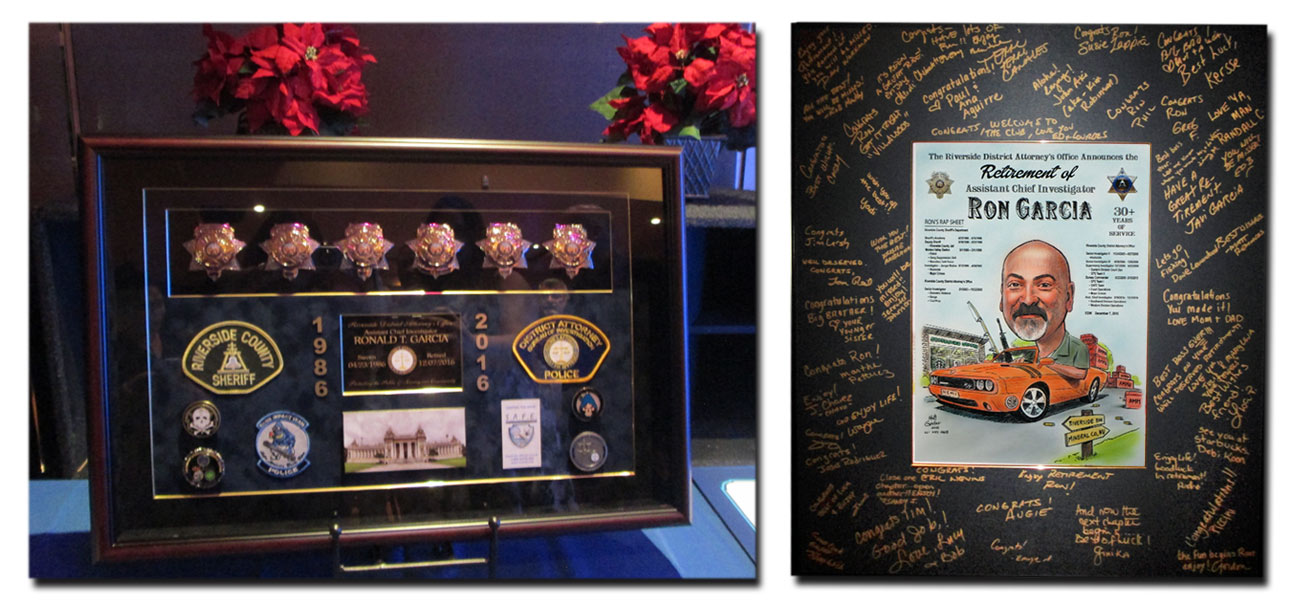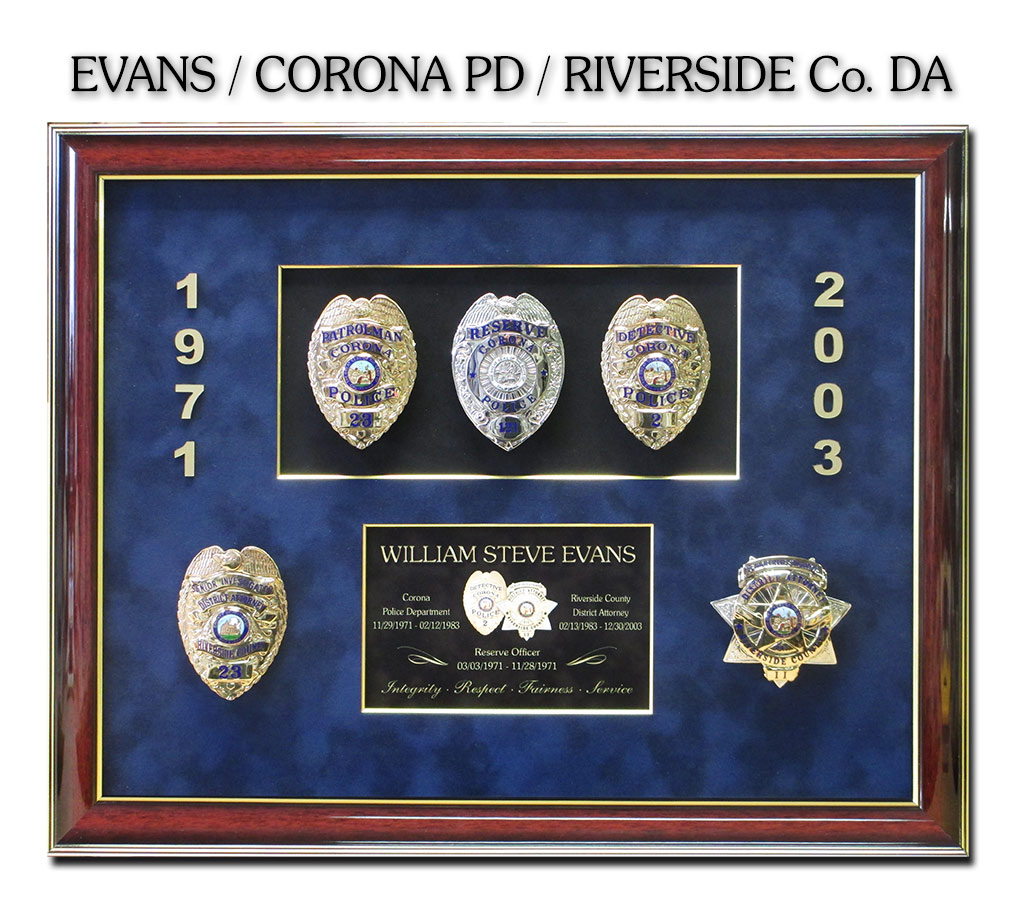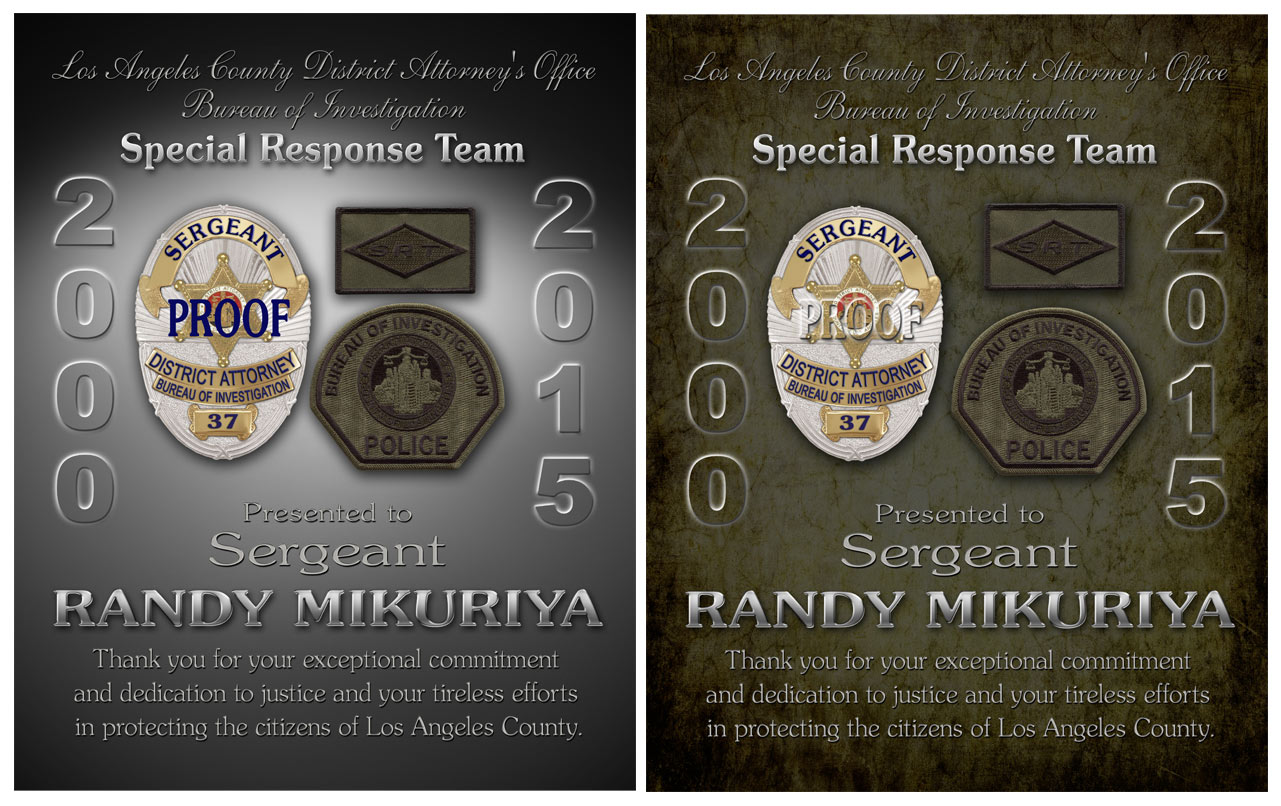 See more of our framing projects at our
Baxter's Frame Works Section
Call us...(800) New-Frame / National Toll Free
© 2005 Baxter's Frame Works / Badge Frame / All Rights Reserved
3811 Schaefer Ave., Suite A Chino, CA 91710 Local (909) 591-3033
EMAIL: fwbill32@verizon.net
HEY!!! Don't forget to sign our GUEST BOOK before you bail.