Custom presentations that can simply have a glass front or can be face mounted to acrylic for use with dry erase marker,
and can even be magnetic. We can include any customized graphics of your choice.
Click on images to enlarge...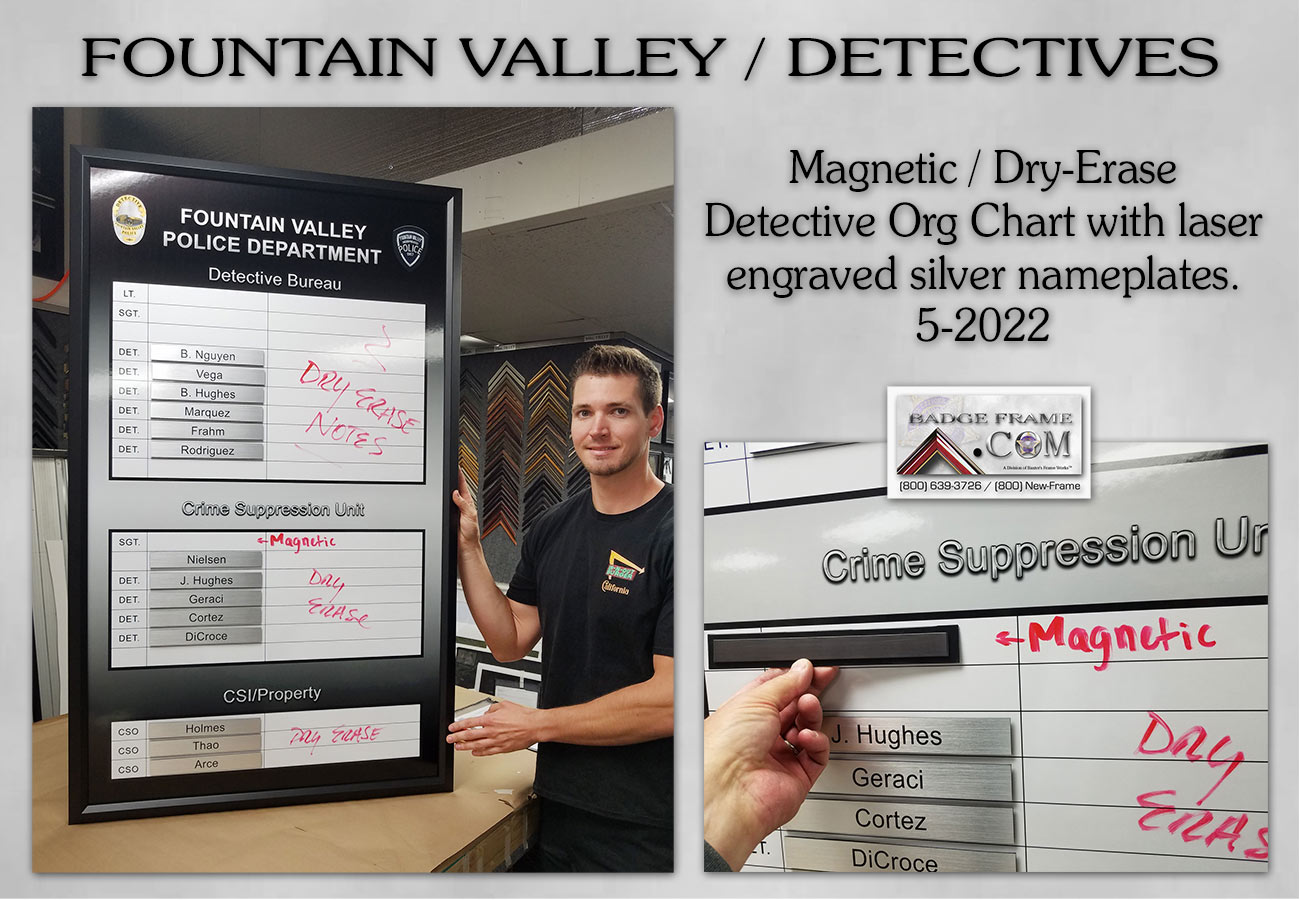 Magnetic Section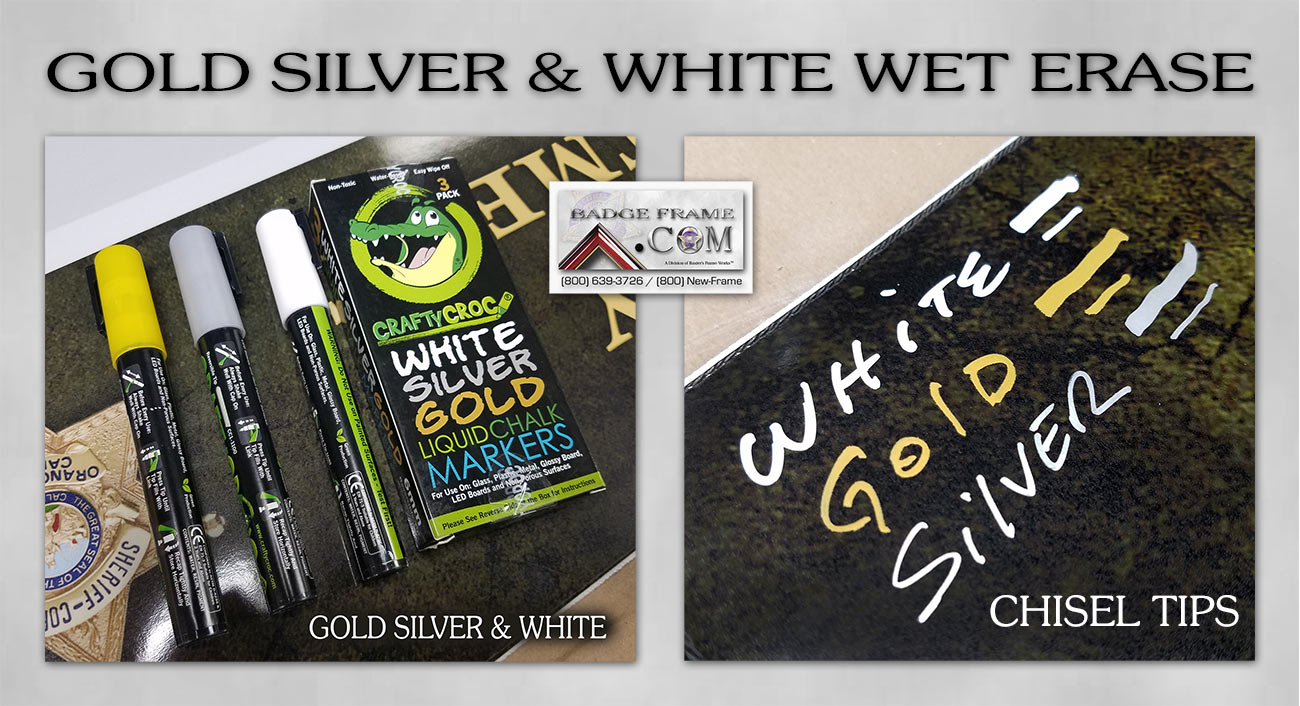 Vehicle Board Section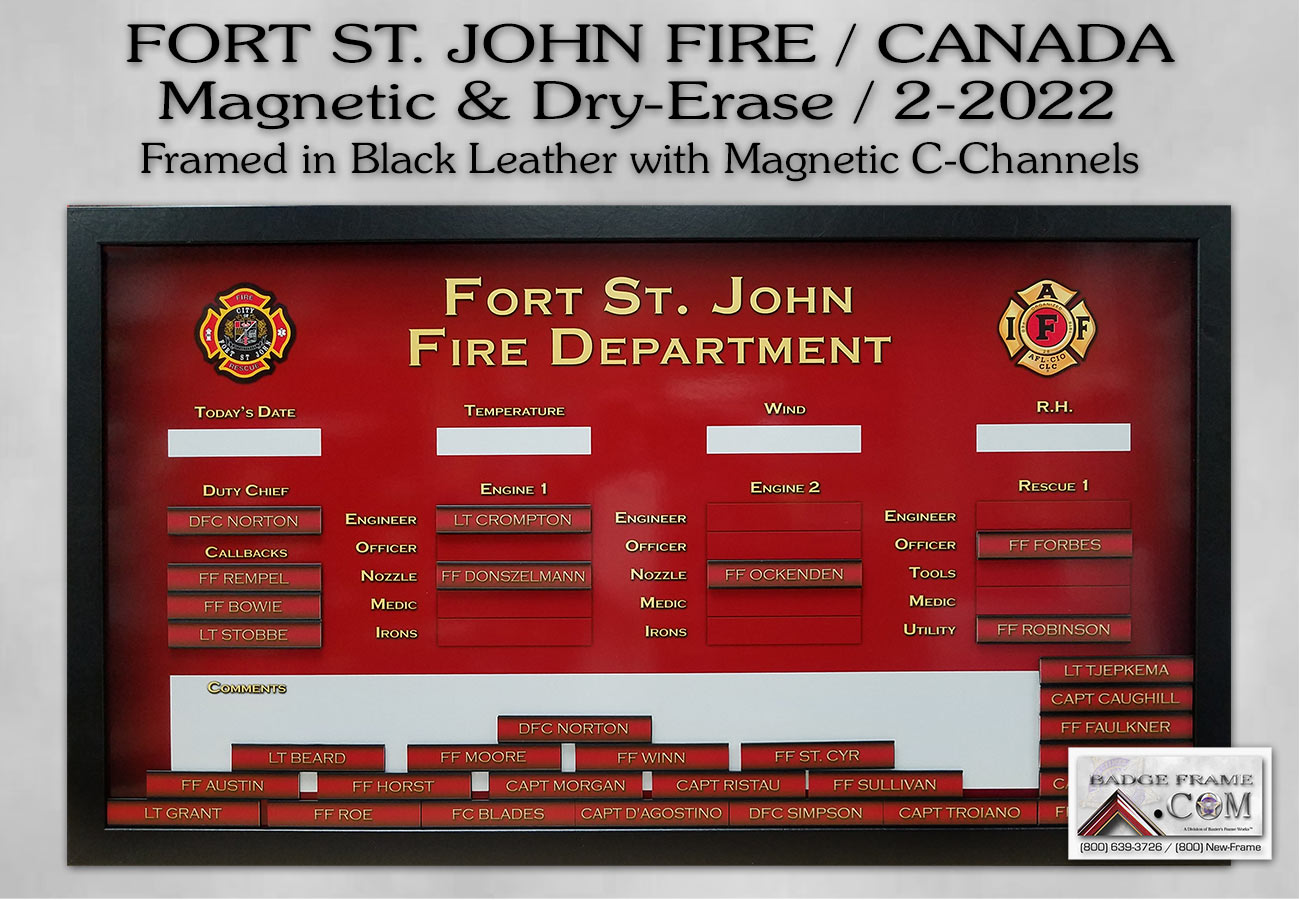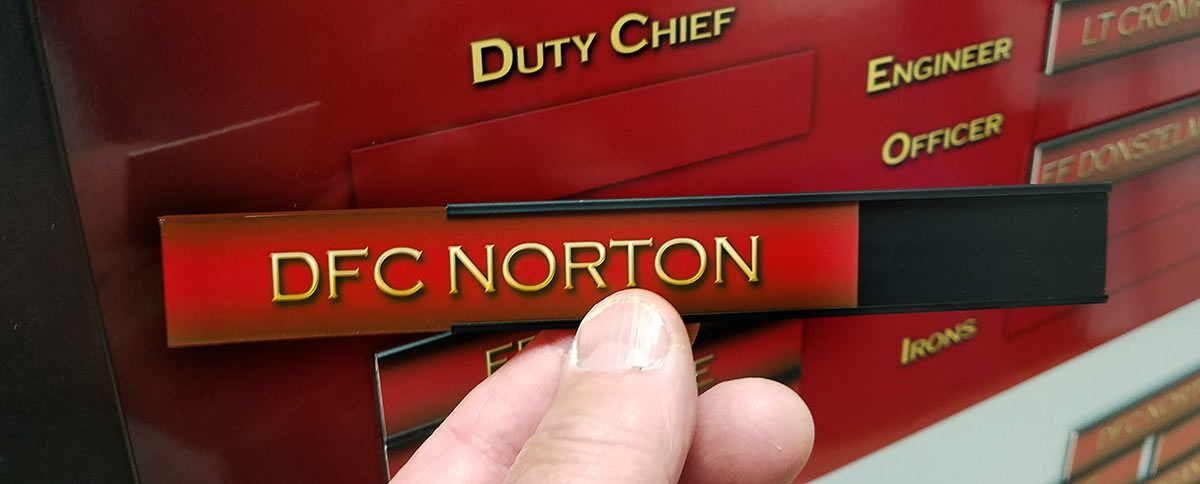 Fire Section
C-Channels Section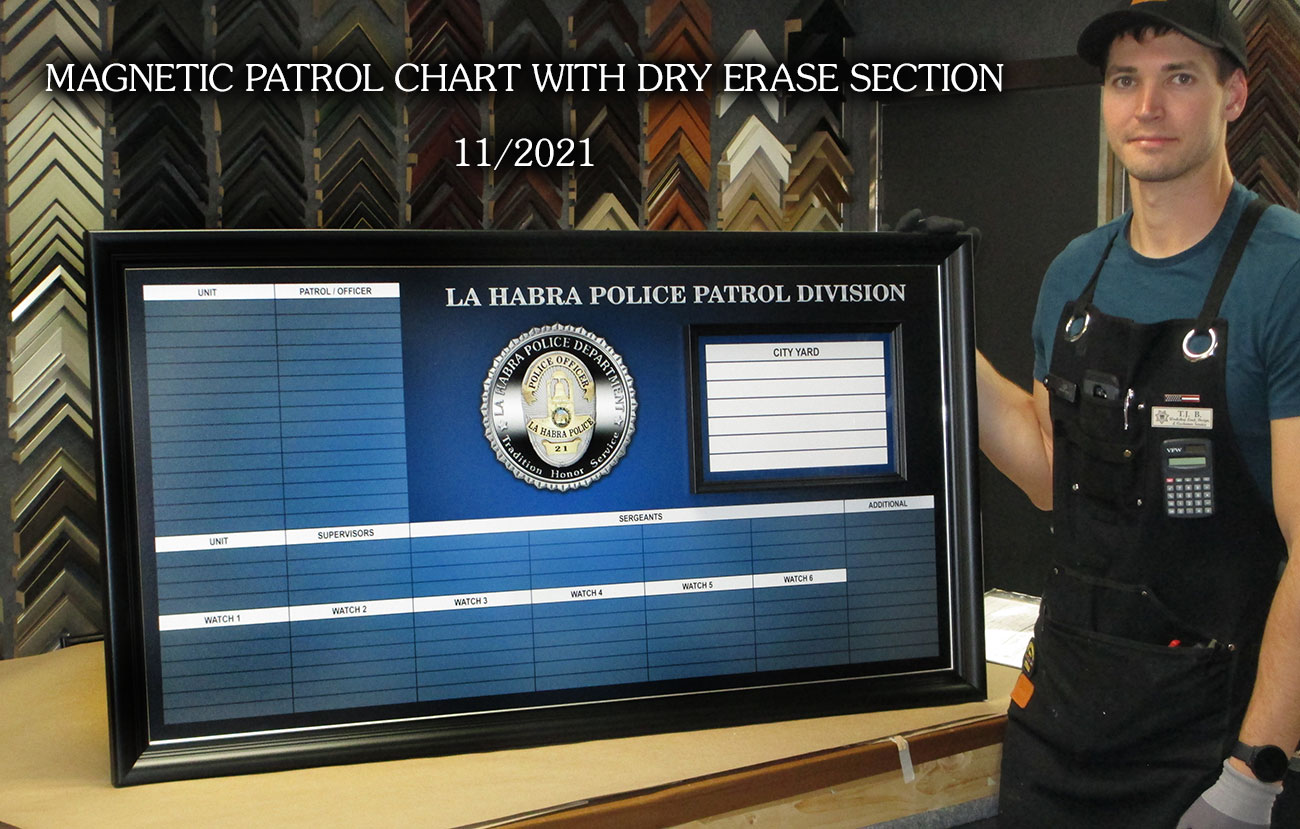 La Habra PD Section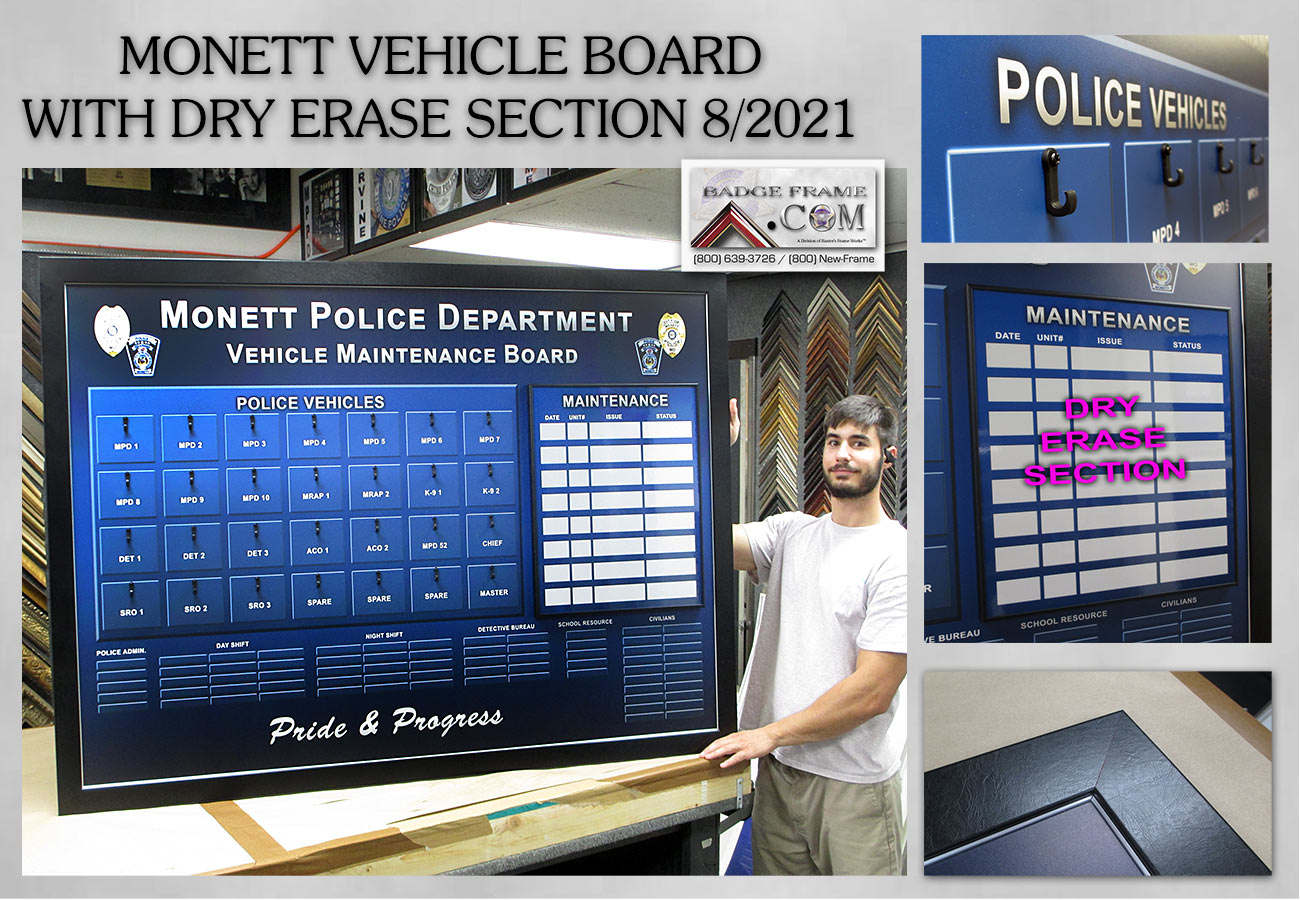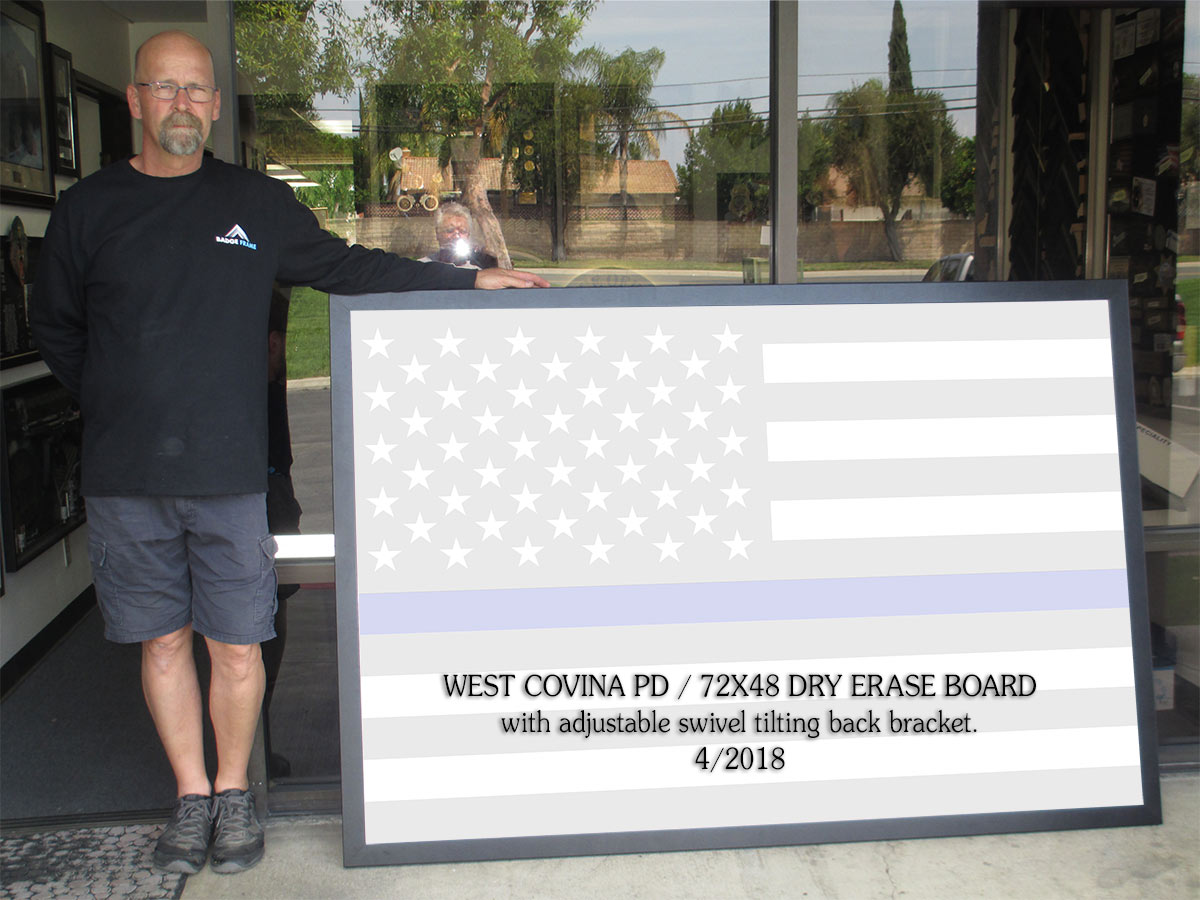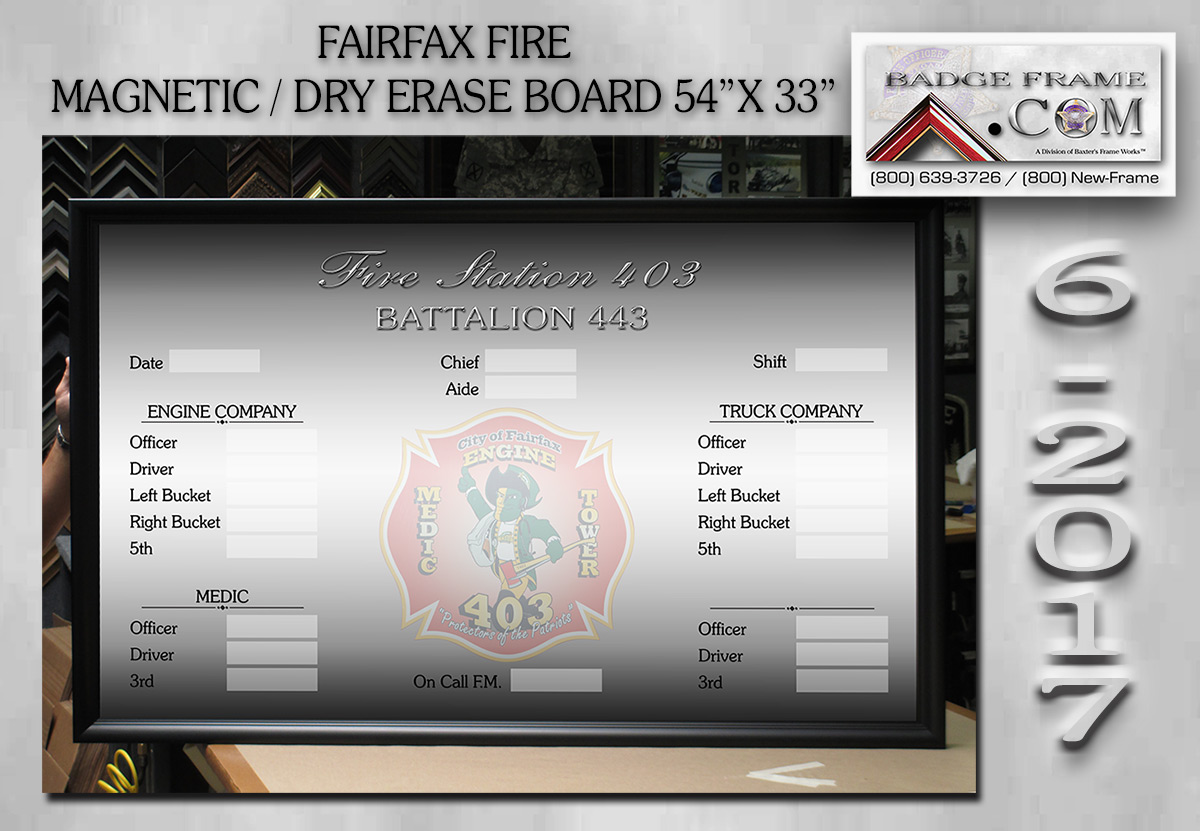 Write-On glass surface / Ontario Air Support / Operations and Hazards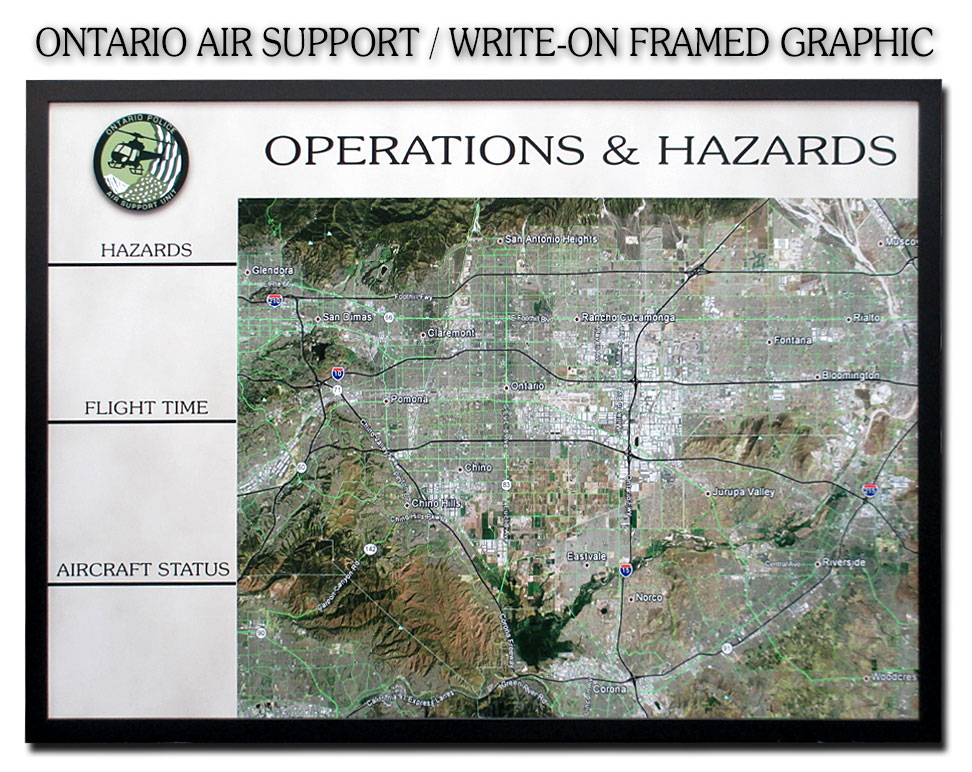 Ontario PD Section
Air Related Section
Glass Write-On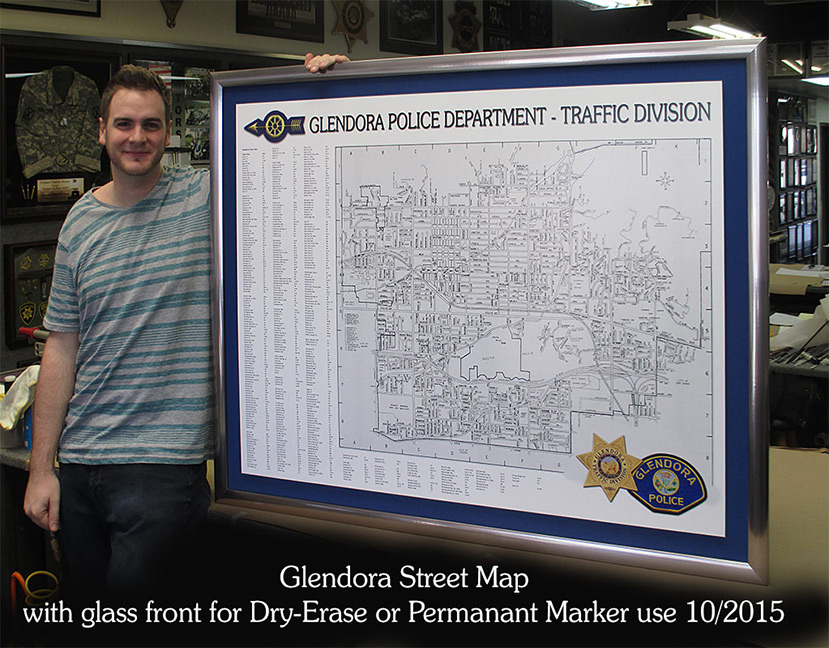 Dry-erase film applied to image face.
Left laser engraved plaques are velcro attached for easy change-out.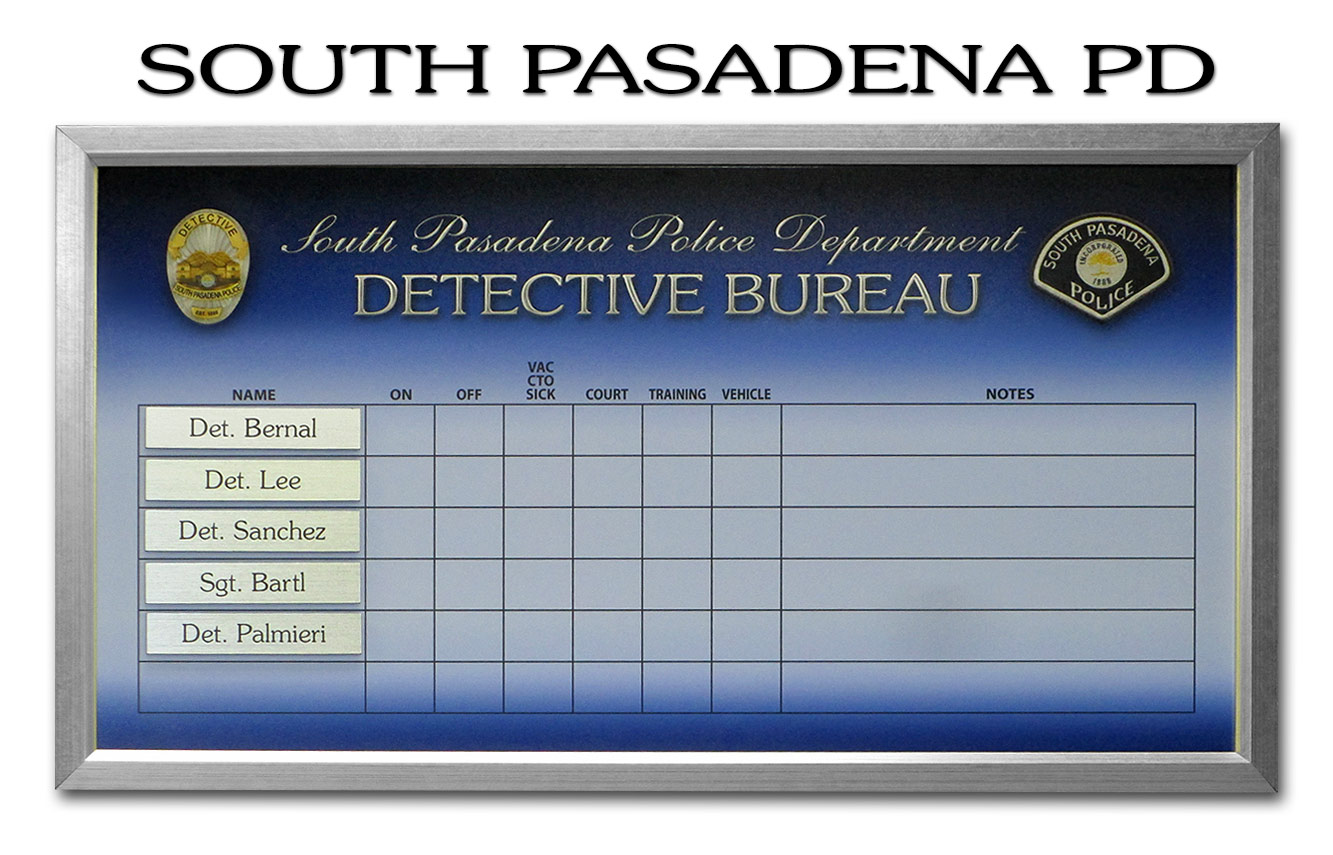 Graphic with dry-erase film applied to image that is mounted on wood to hold screw shaft hooks for keys.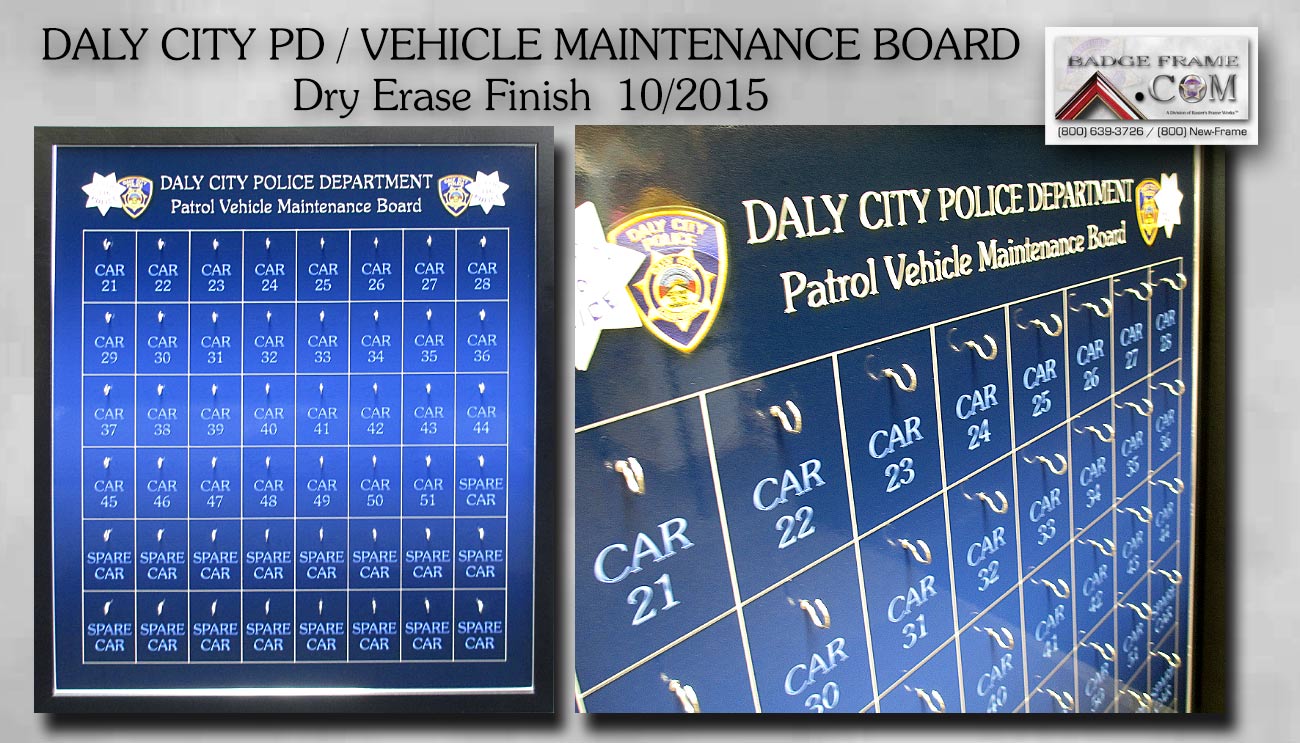 Vehicle Board Section
Magnetic / Dry-erase boards. These graphics were mounted onto steel and then laminated with
dry-erase film.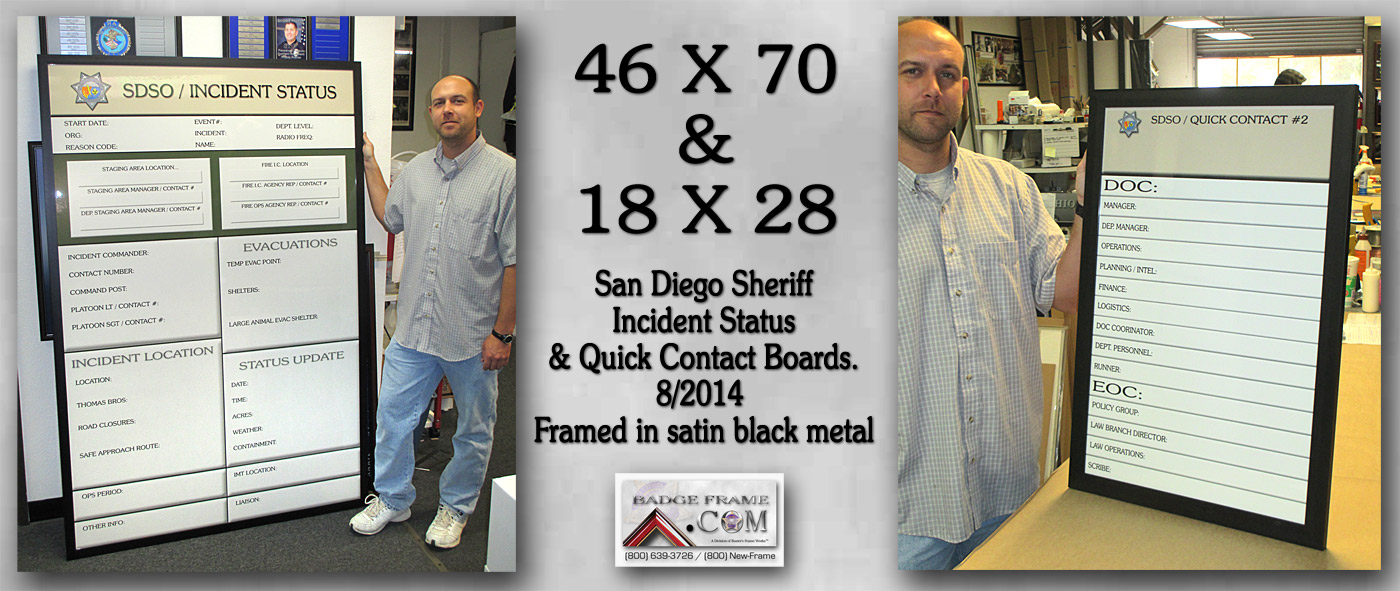 Sheriff Section
Magnetic Section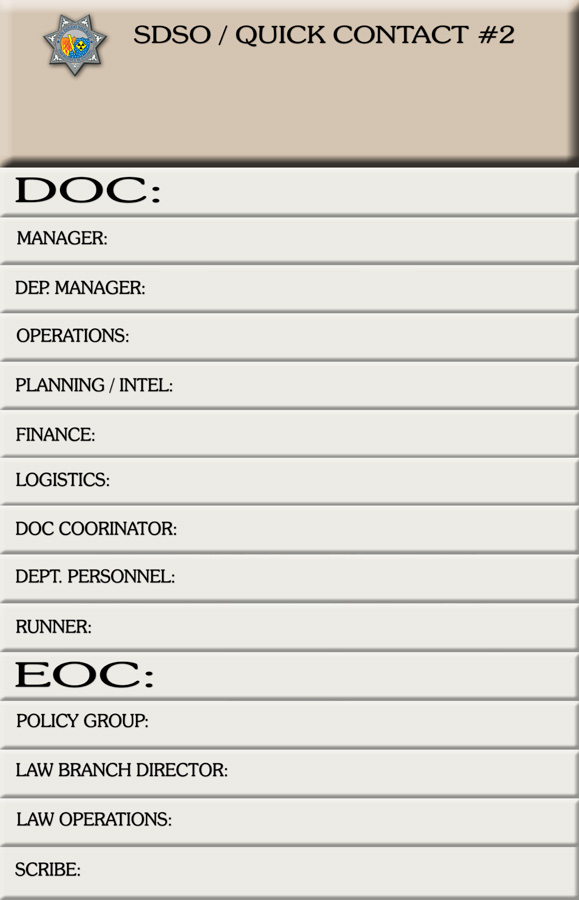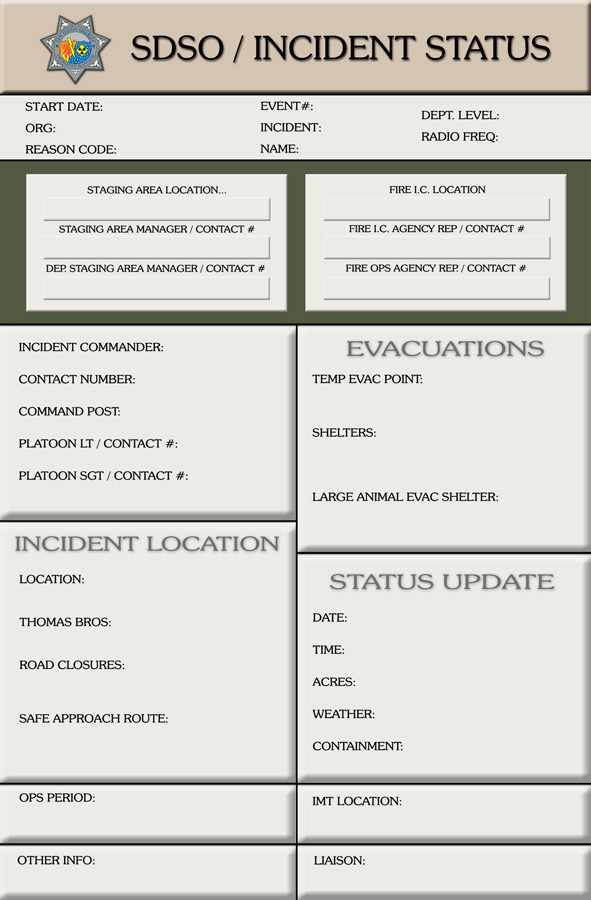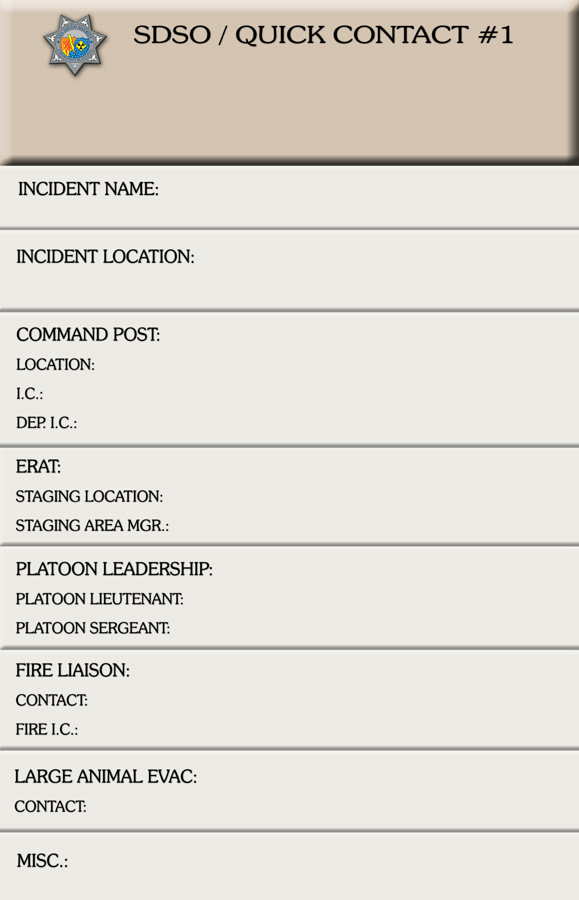 Incident Status and Quick Contact Magnetic/Dry-Erase Boards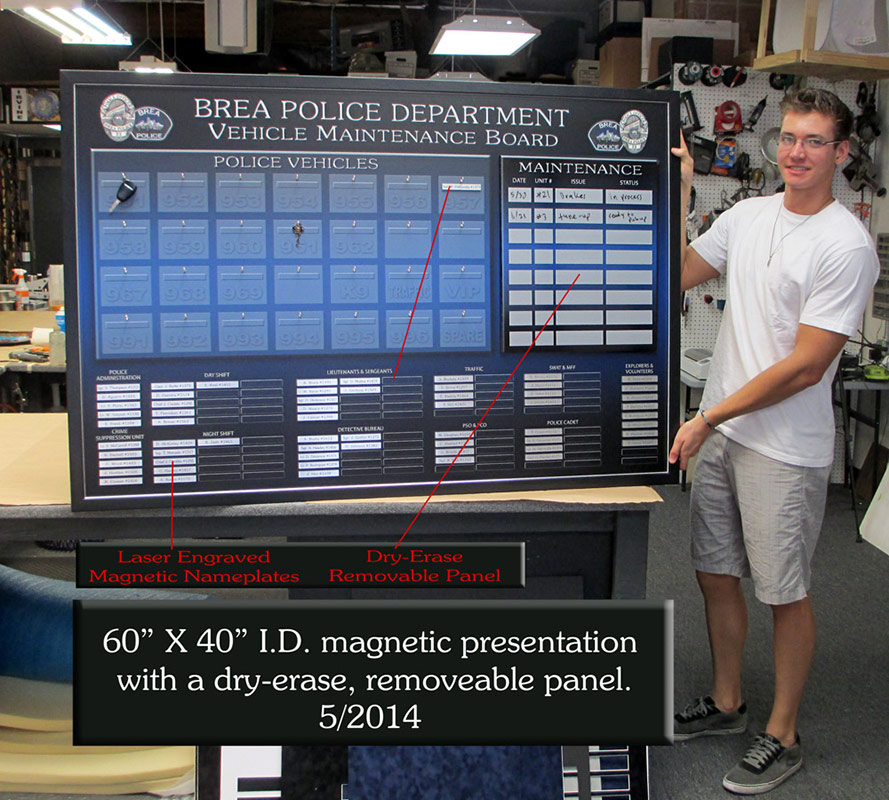 Actual Brea PD facility photo of board in action.
Note engraved plates are moved from bottom to top when vehicles are being used.
Click to enlarge...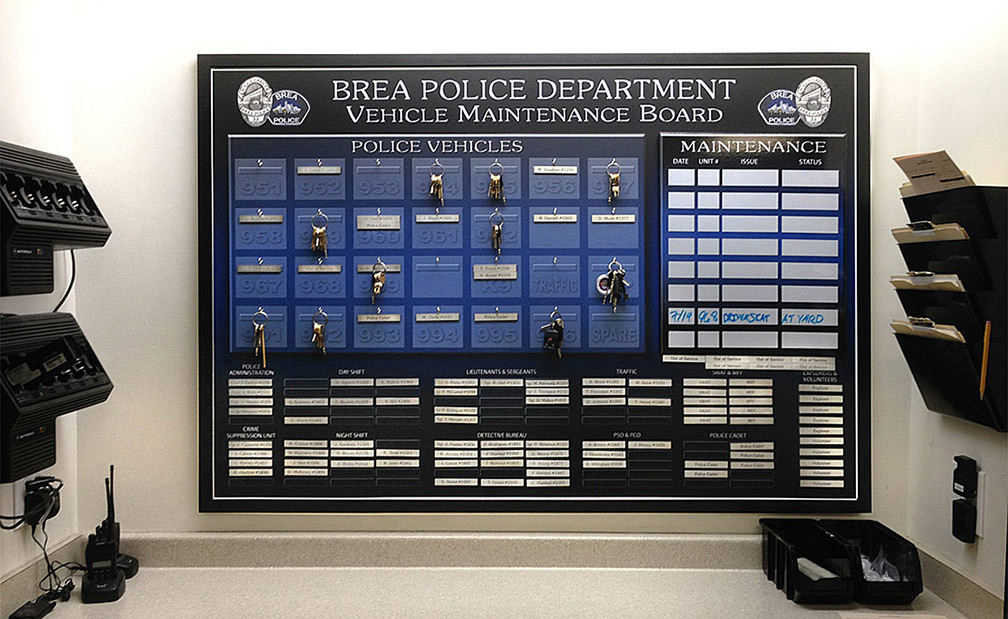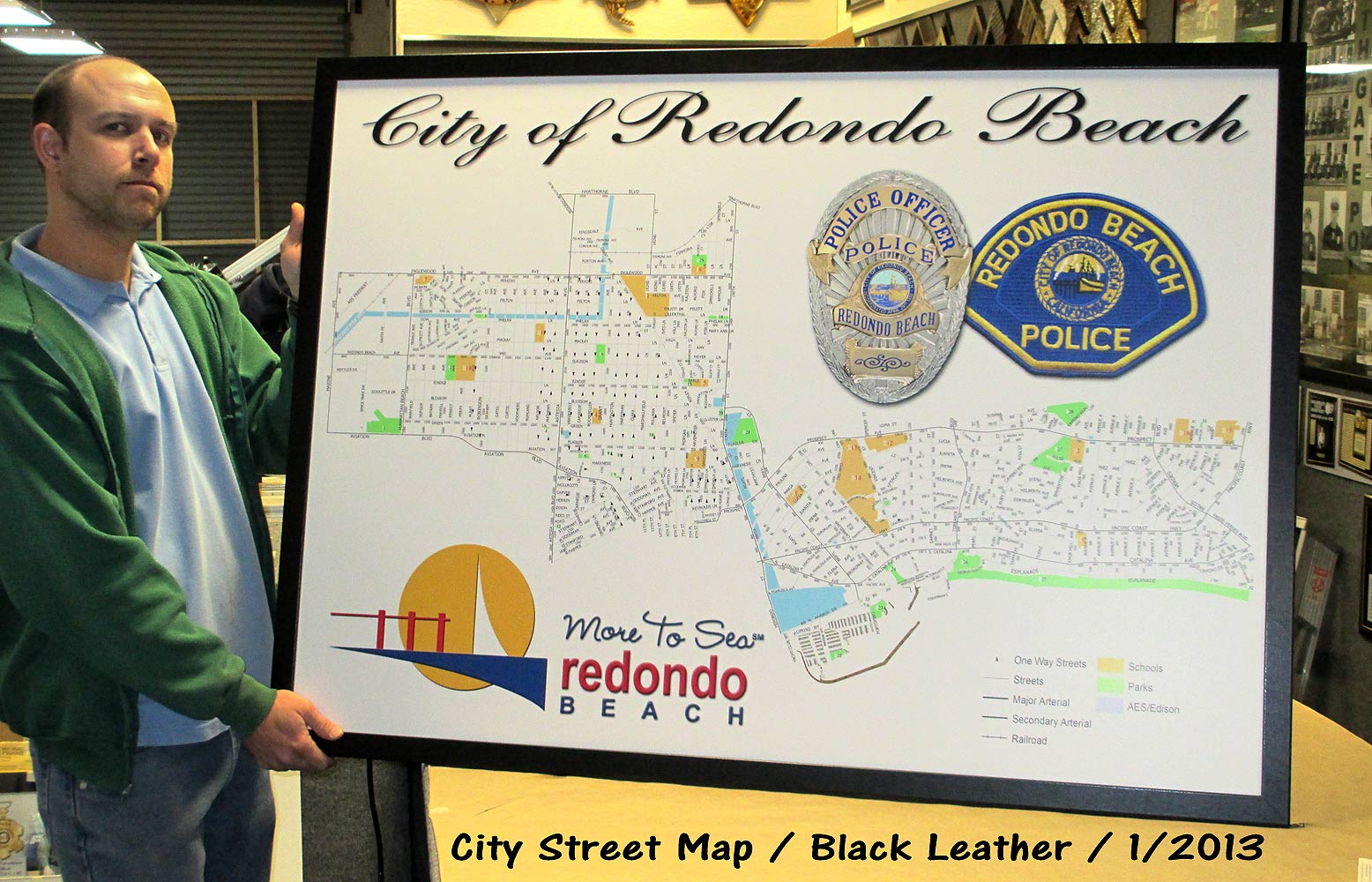 South Gate PD's Vehicle Management dry ease board. 8/2012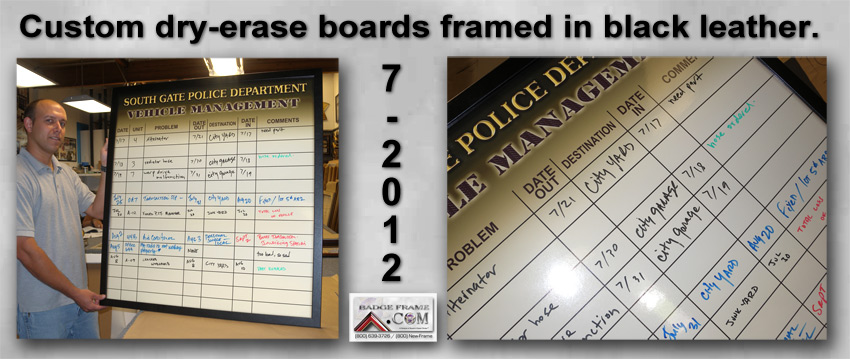 larger image here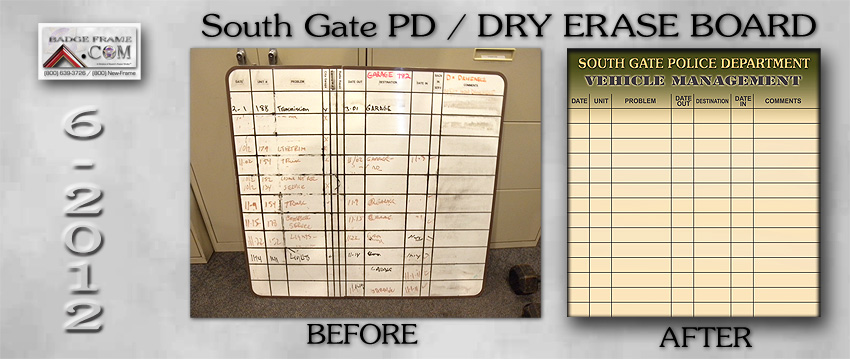 larger image
See more of our framing projects at our
Baxter's Frame Works Section
Call us...(800) New-Frame / National Toll Free
© 2005 Baxter's Frame Works / Badge Frame / All Rights Reserved
3811 Schaefer Ave., Suite A Chino, CA 91710 Local (909) 591-3033
EMAIL: fwbill32@verizon.net
EM us here
HEY!!! Don't forget to sign our GUEST BOOK before you bail.