HHHAAAAARRRRRDDDDD TO FIND KOA !!!!!!

They AINT CHEAP but... We've got 'em !!!!!
Call us with questions!!! (800) New-Frame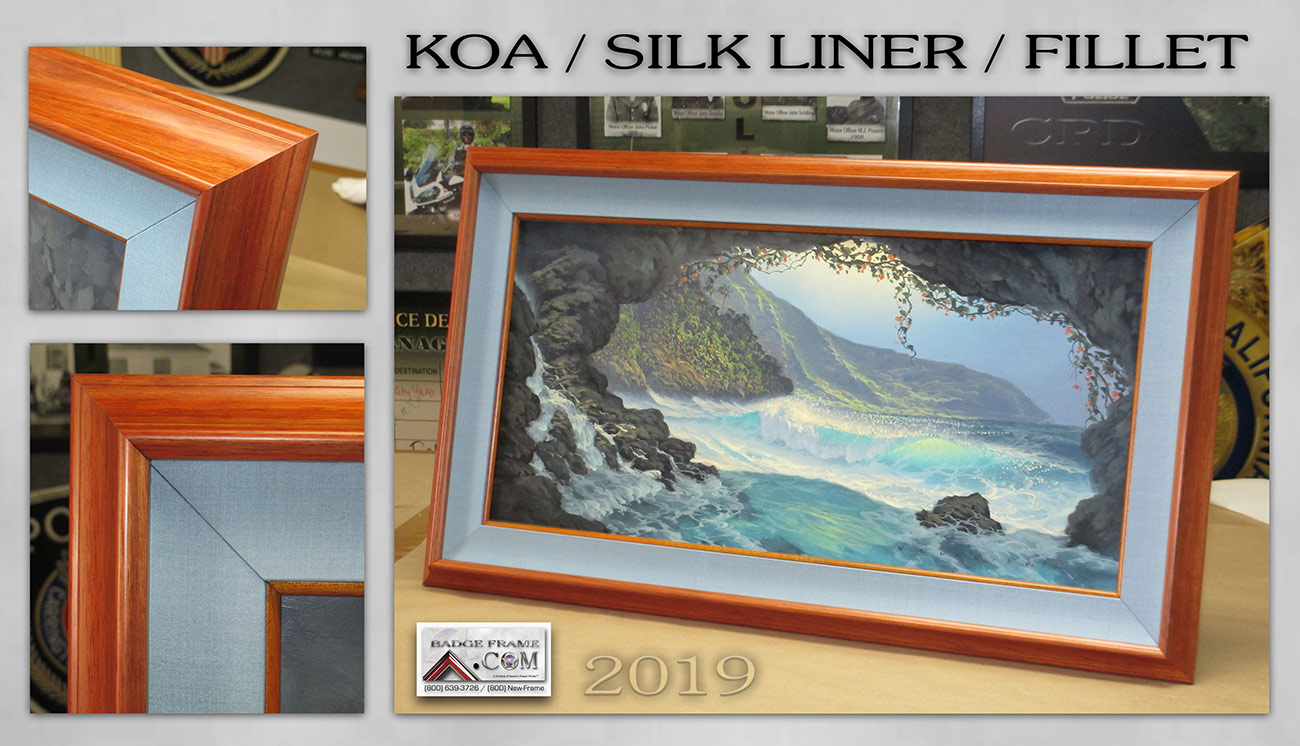 "Other Stuff" Section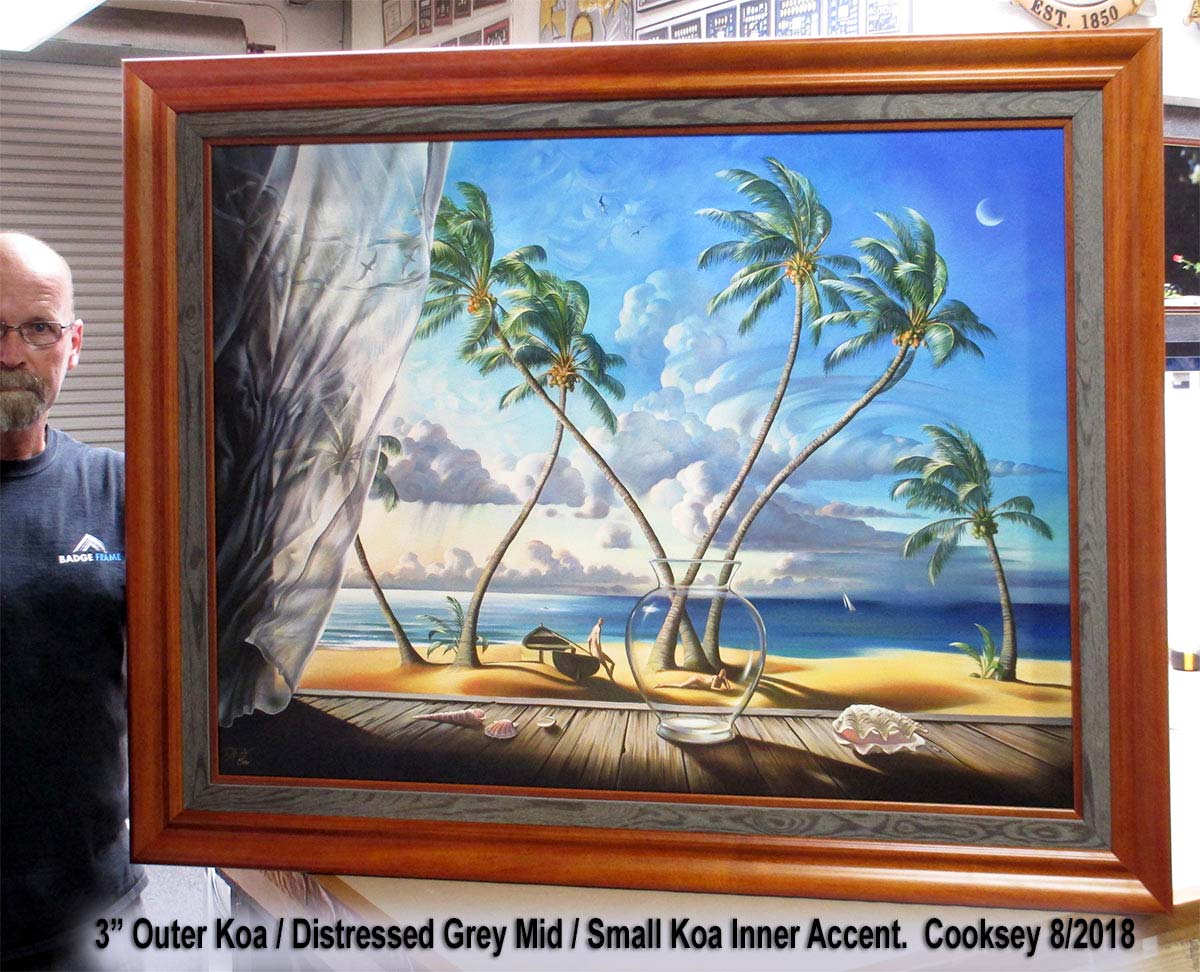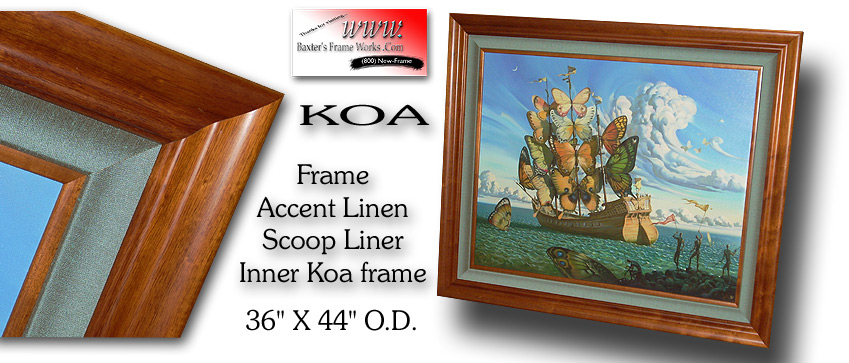 $ PER FOOT...

222KVM $36

256BKMS $23

256KMS $25

254KMS $29

599KMS $40

622KMS $43

676KMS $48

84BNKMS $84

511KVM $81

510KVM $48

83MBKMS $48

89HLKMS $57

92DKMS $39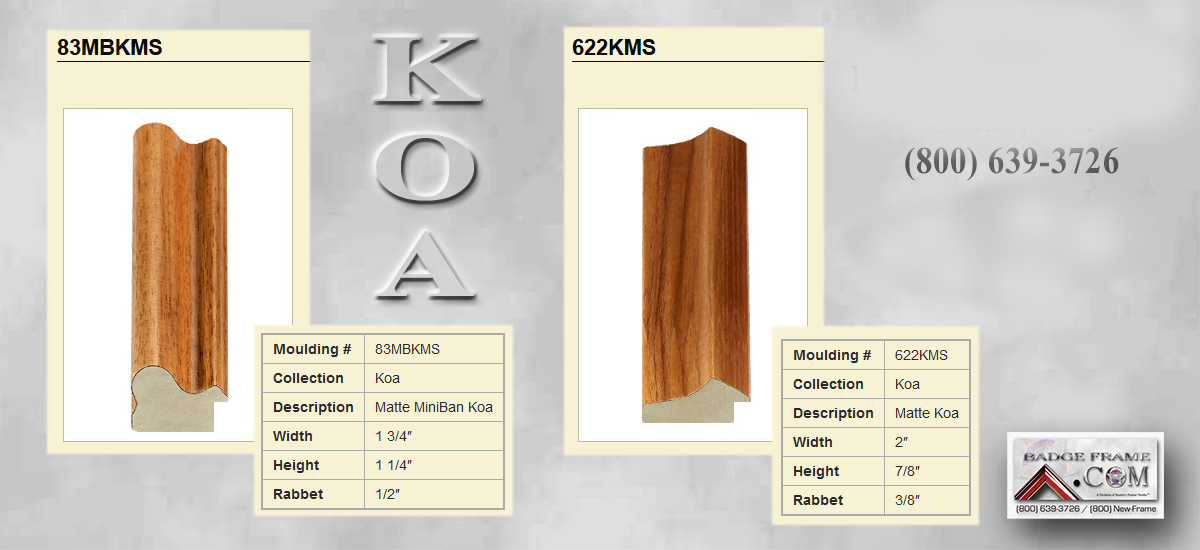 6 Layer Koa/Liner/Fillet Stack 11/2014 for Bruce & Rose Cooksey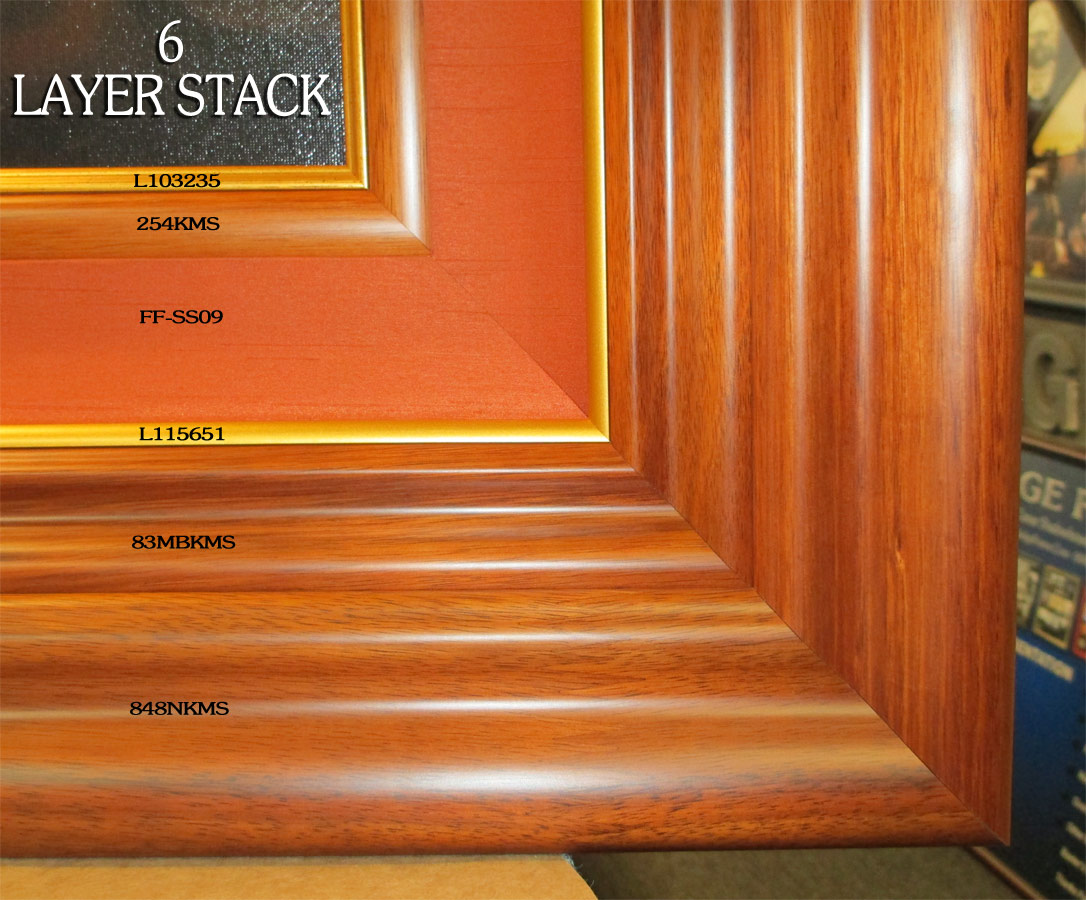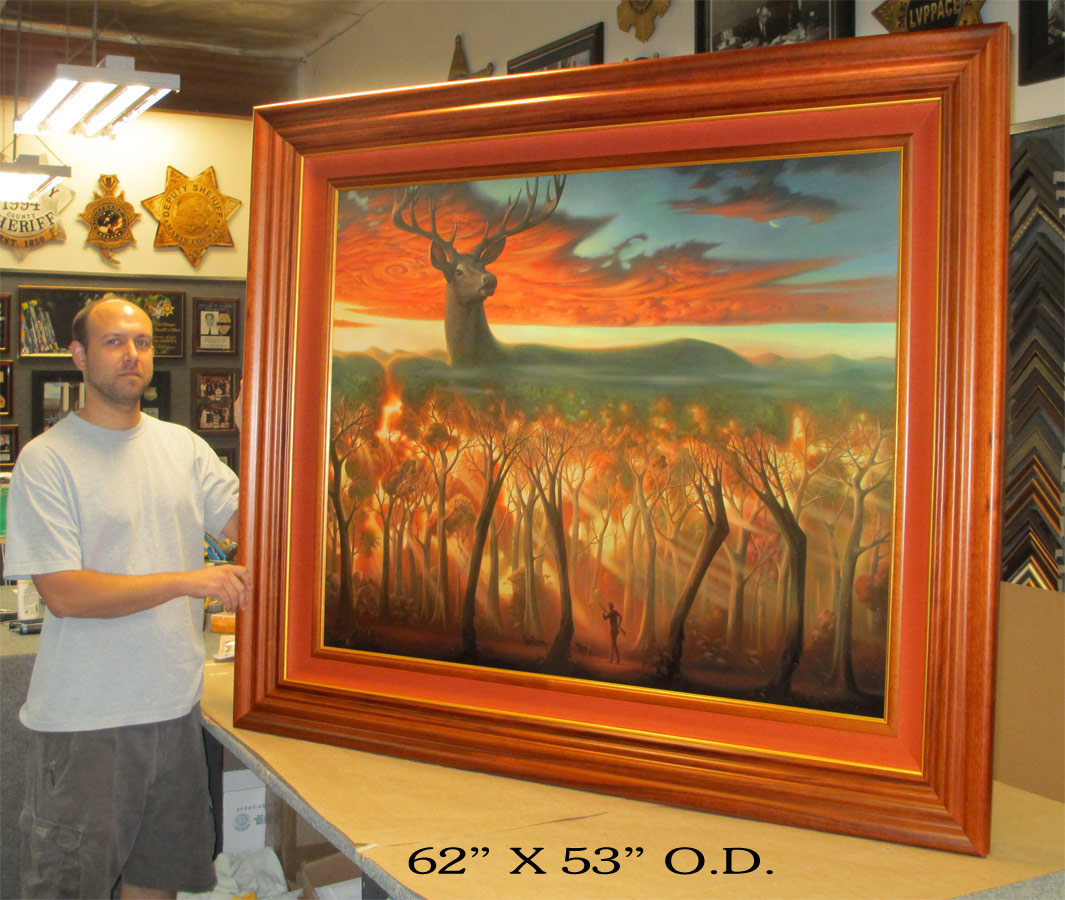 Thank you so much for the excellent job you guys did on framing our picture.
Had it not been for your quality of workmanship the attached pictures would not have been possible.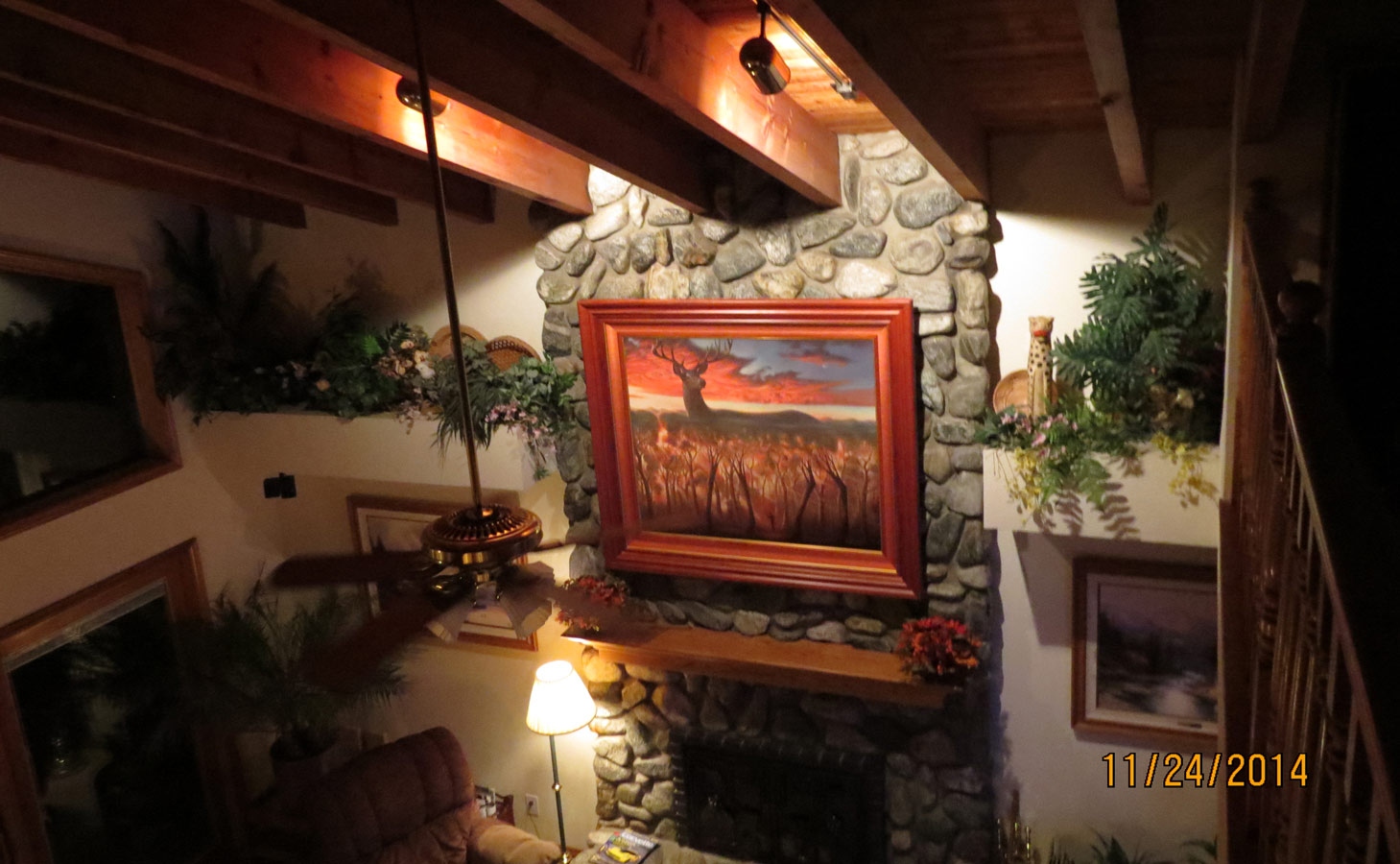 See more of our framing projects at our
Baxter's Frame Works Section
Call us...(800) New-Frame / National Toll Free
© 2005 Baxter's Frame Works / Badge Frame / All Rights Reserved
3811 Schaefer Ave., Suite A Chino, CA 91710 Local (909) 591-3033
EMAIL: fwbill32@verizon.net
EM us here
HEY!!! Don't forget to sign our GUEST BOOK before you bail.