We will be in touch next year when I retire and itís time for my career shadow box. 👍🏻
I just returned home from a trip to Florida and as expected my badge frame Momento arrived!
I am one of those people who almost always is disappointed and rarely are my expectations exceeded. I have to tell you without
question and you can quote me on this... I was blown away when I saw how fantastic my momento looked.
Thank you so much for the excellent job you guys did on framing our picture.
Had it not been for your quality of workmanship the attached pictures would not have been possible.
Anything can be done here at Badge Frame. Just give us a call. (800) 639-3726
VARA - Vintage Auto Racing Assoc. actual gloves of driver and past president of VARA Pat Kneip.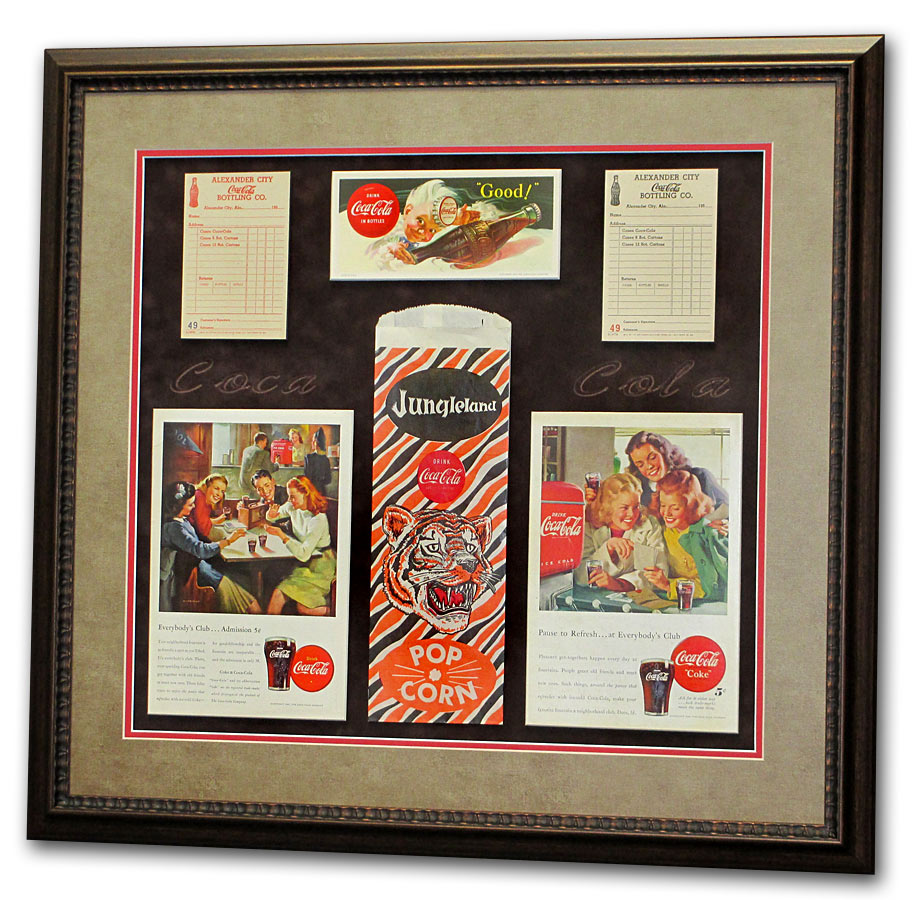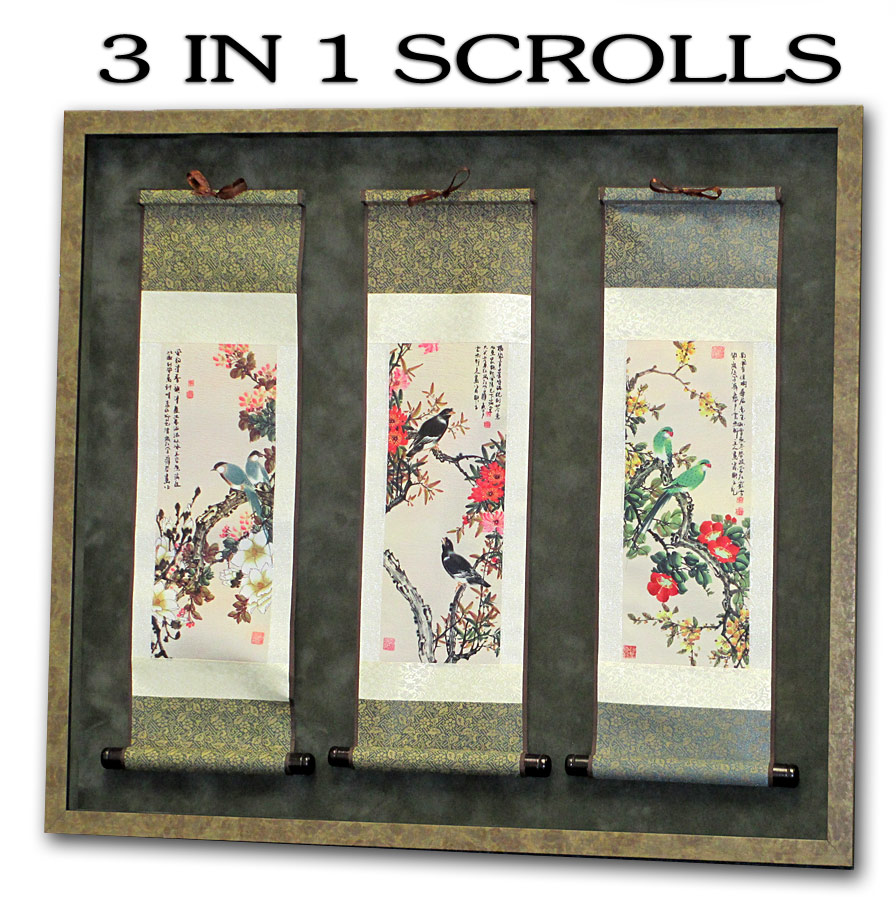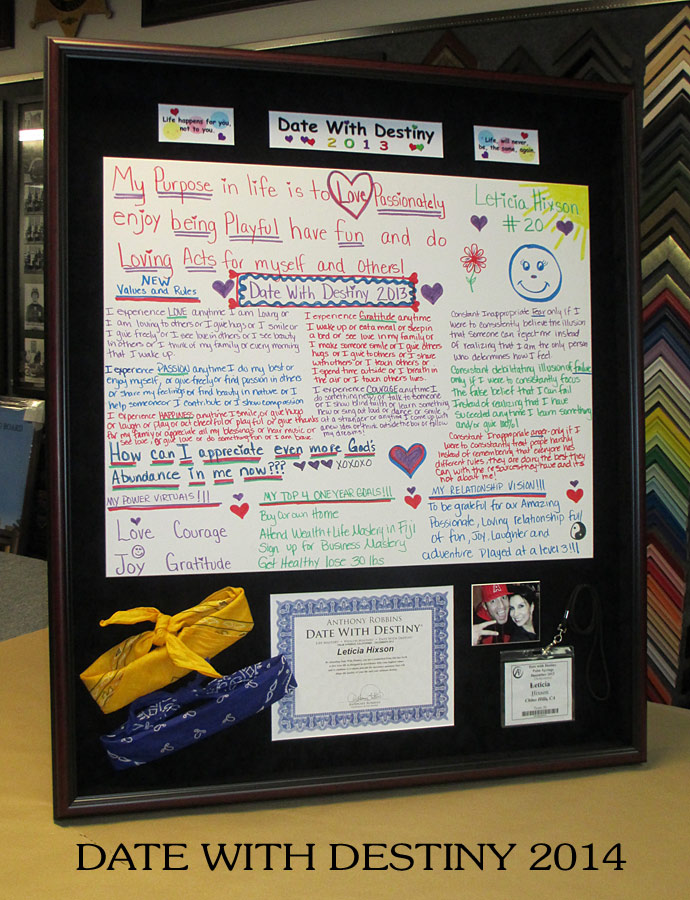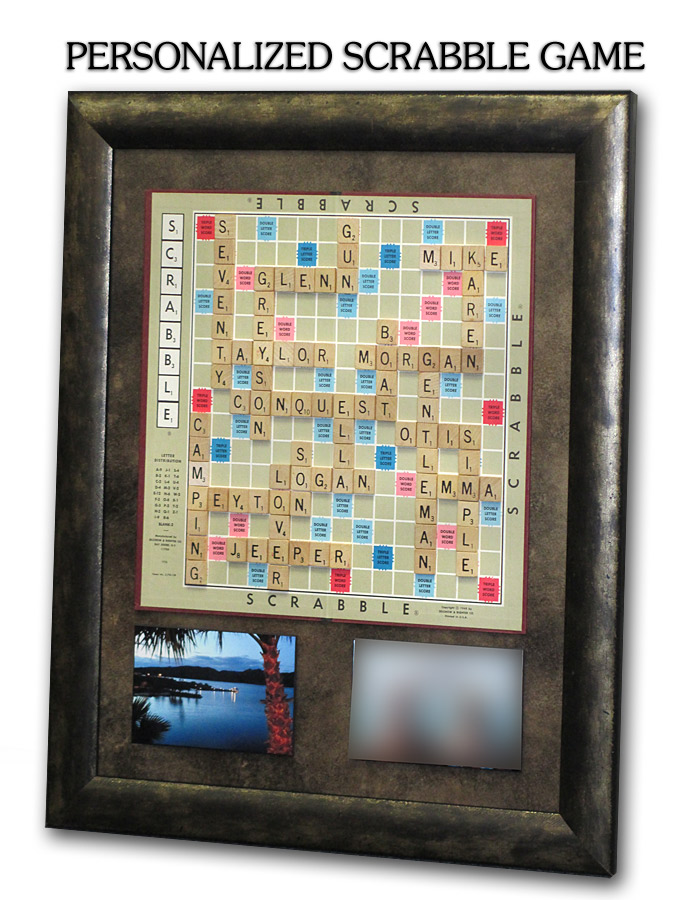 click to enlarge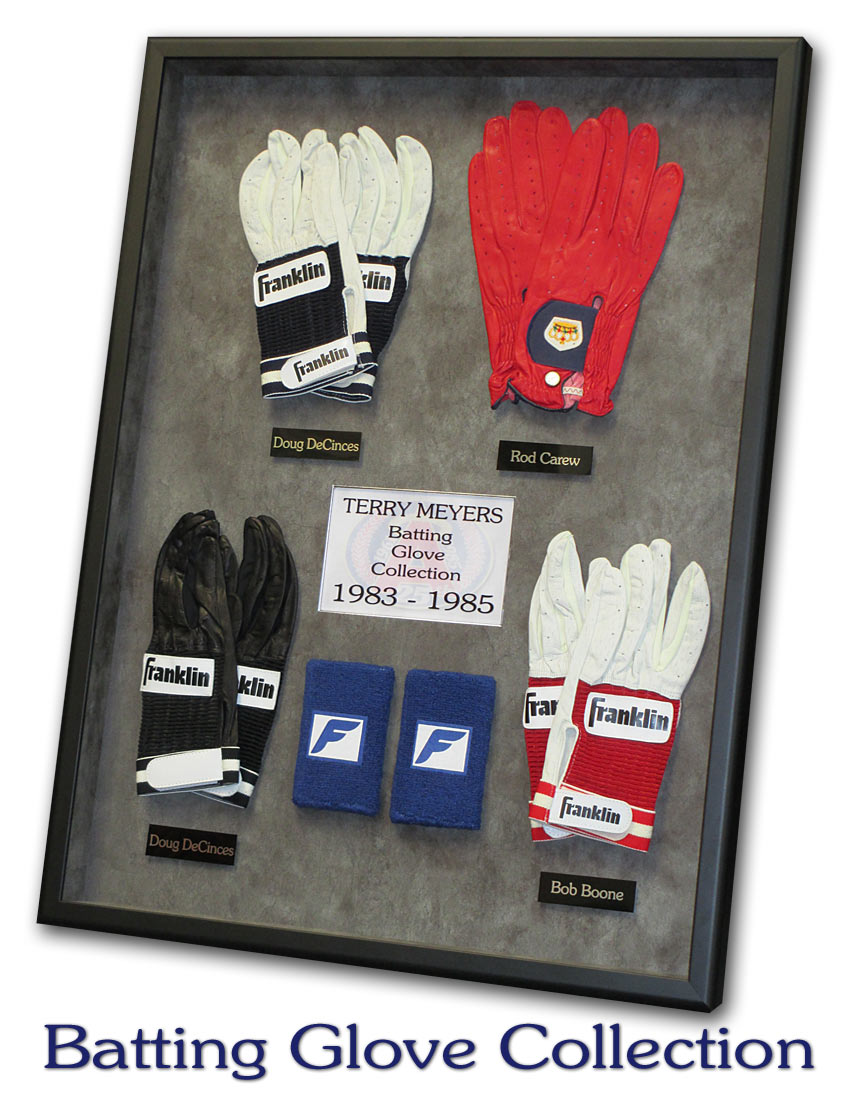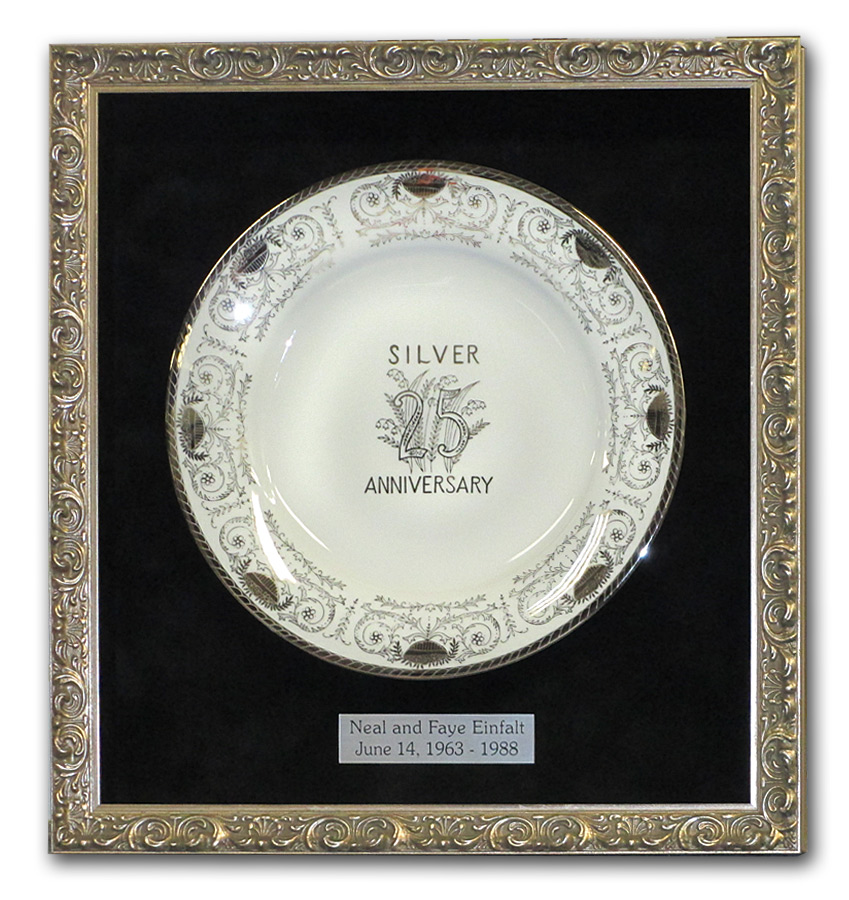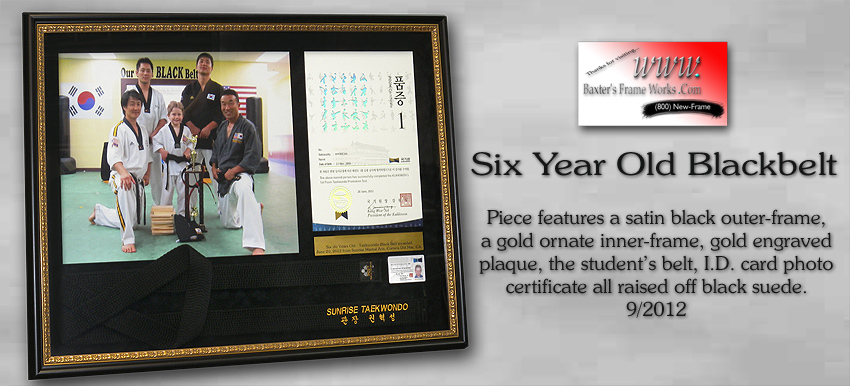 larger image here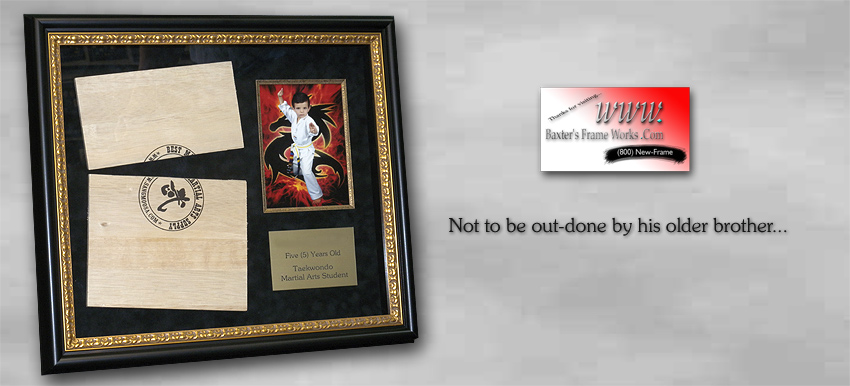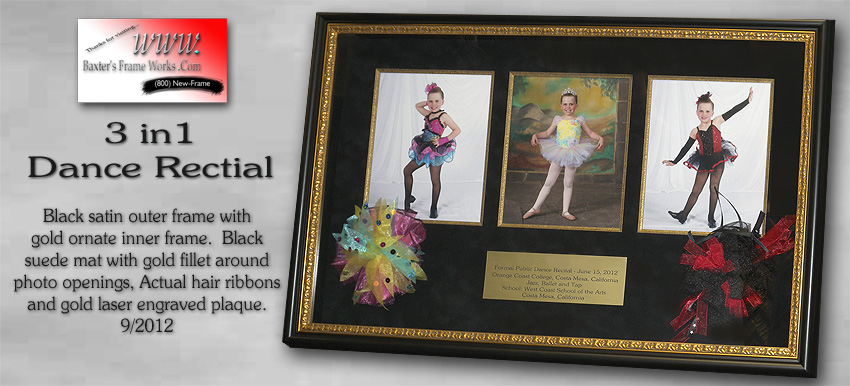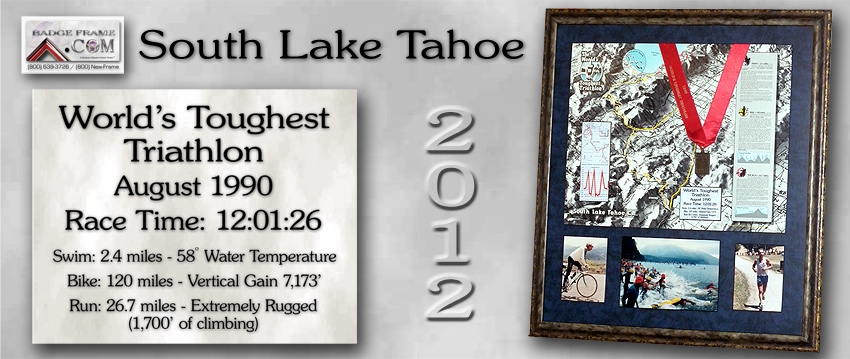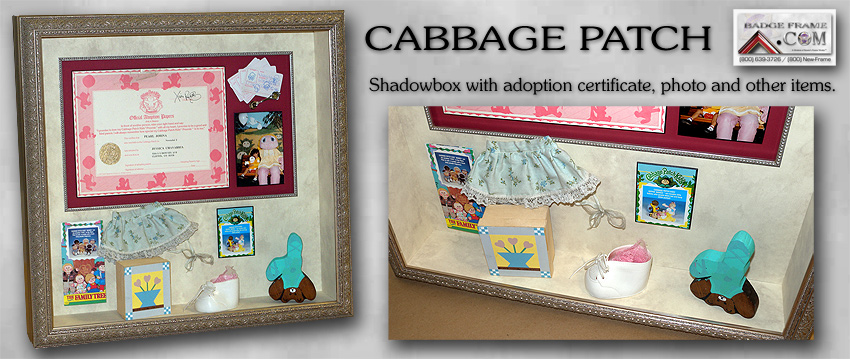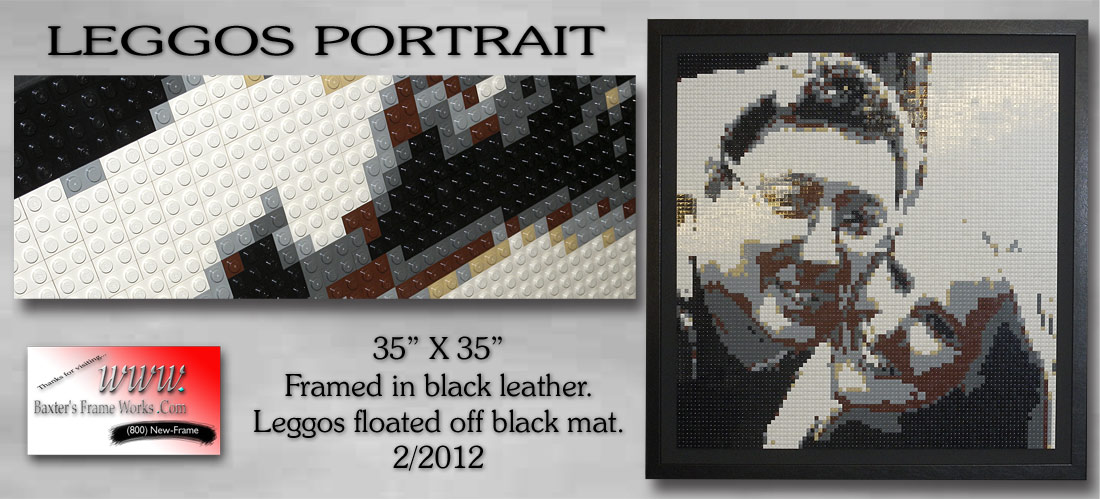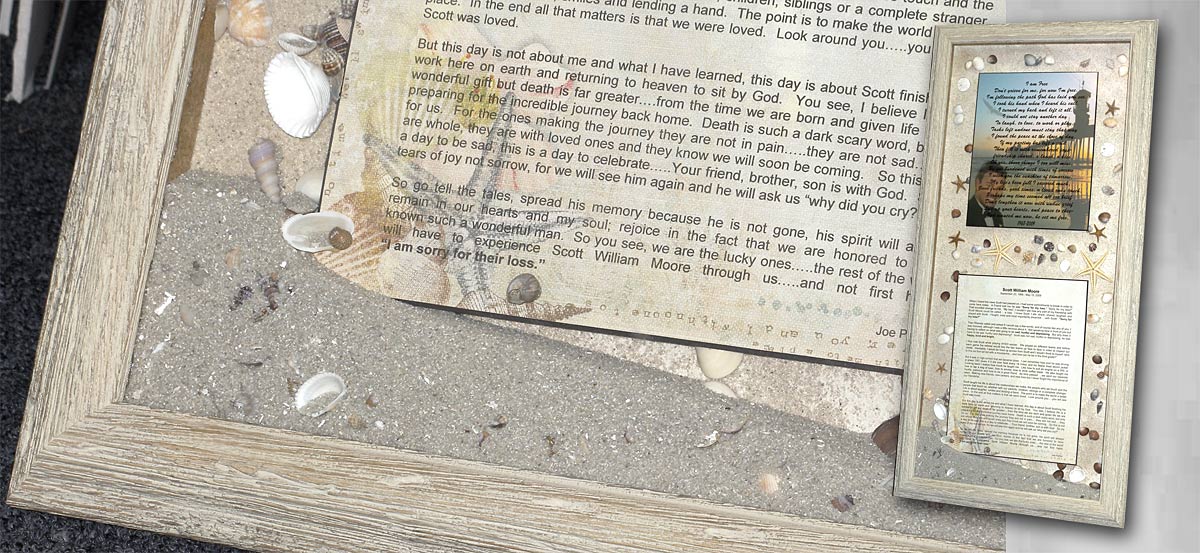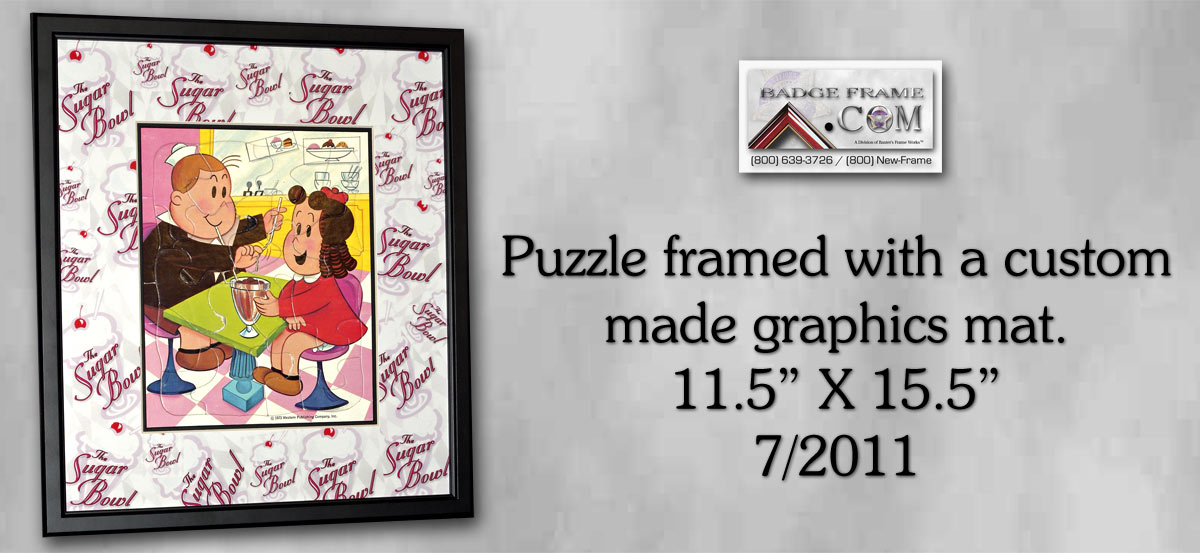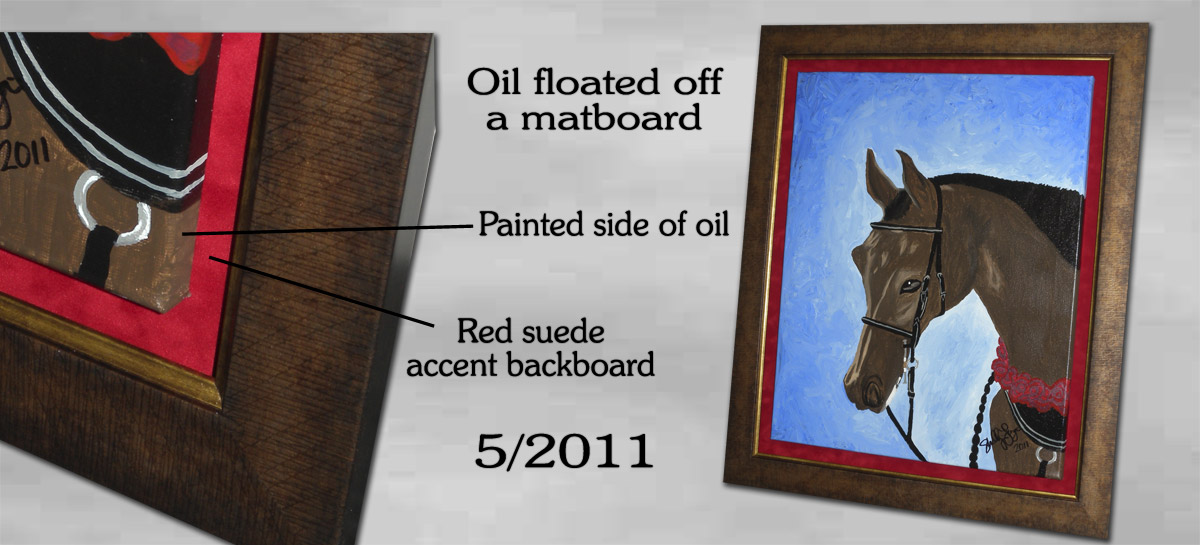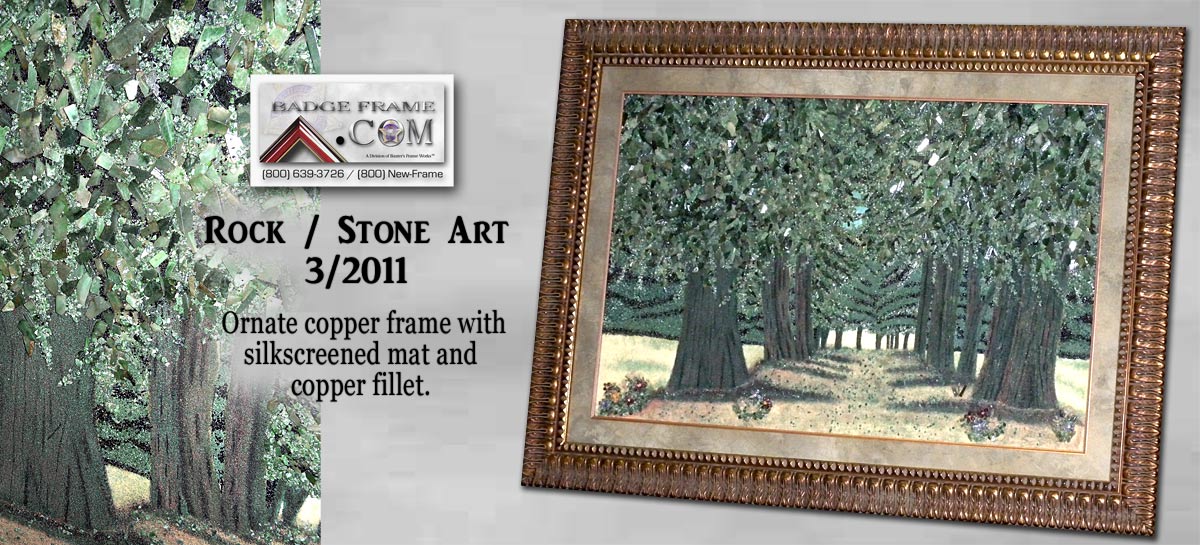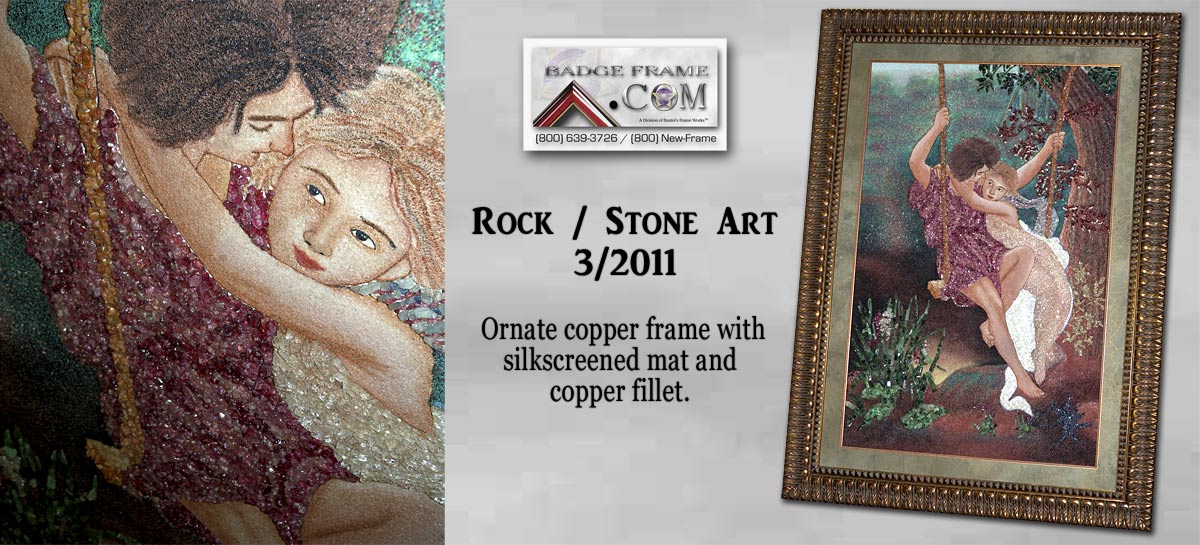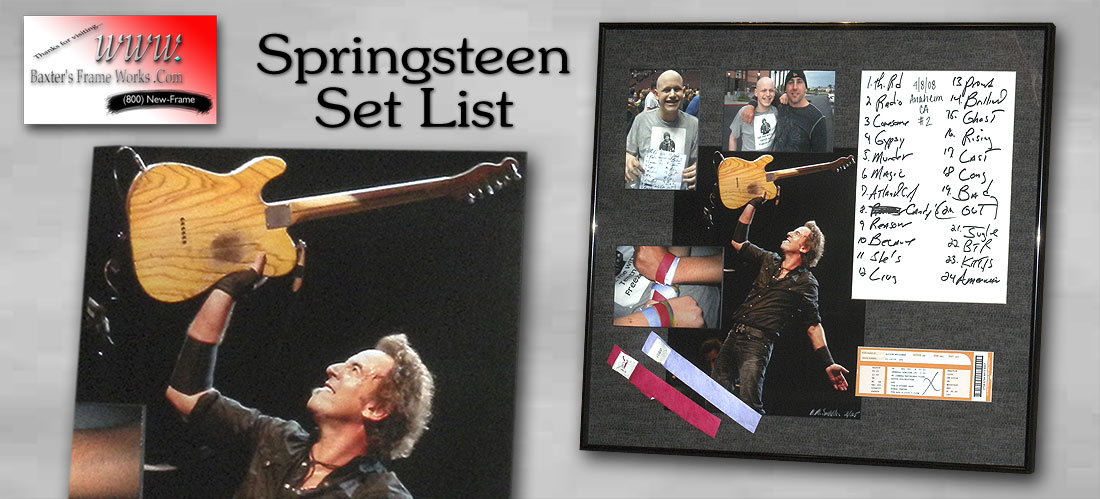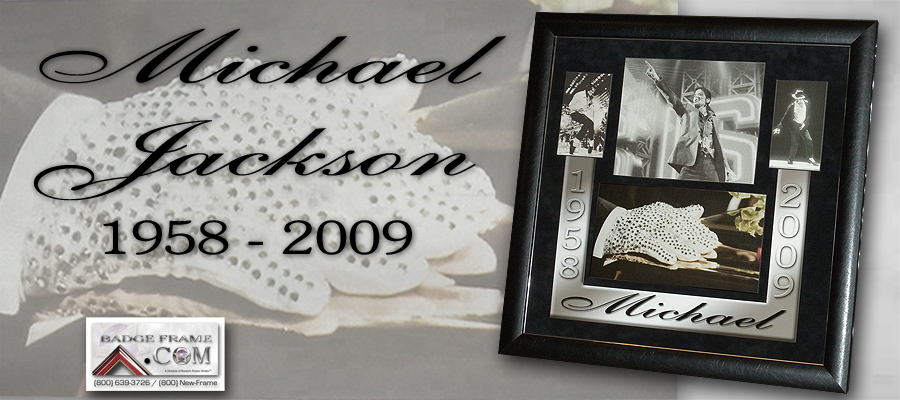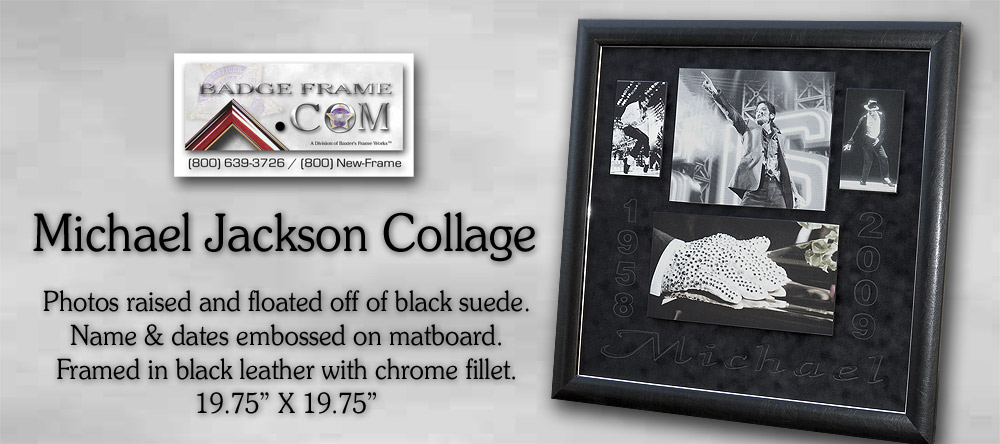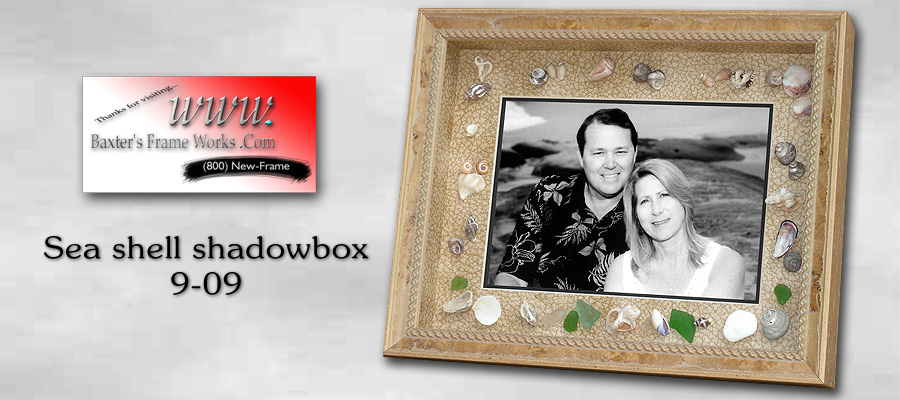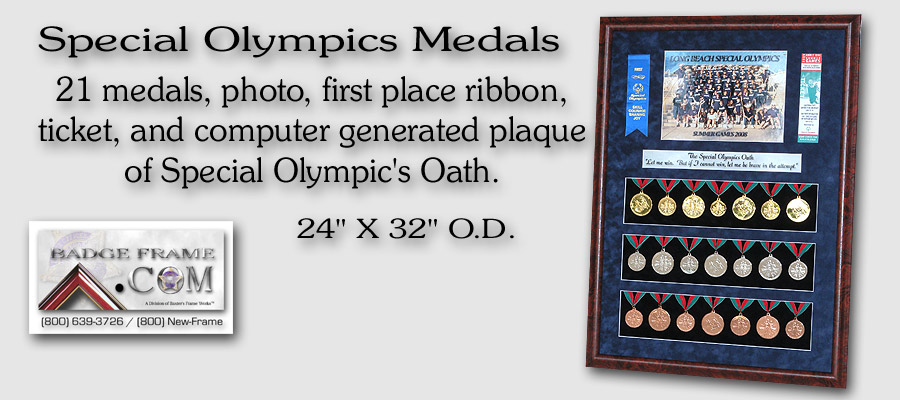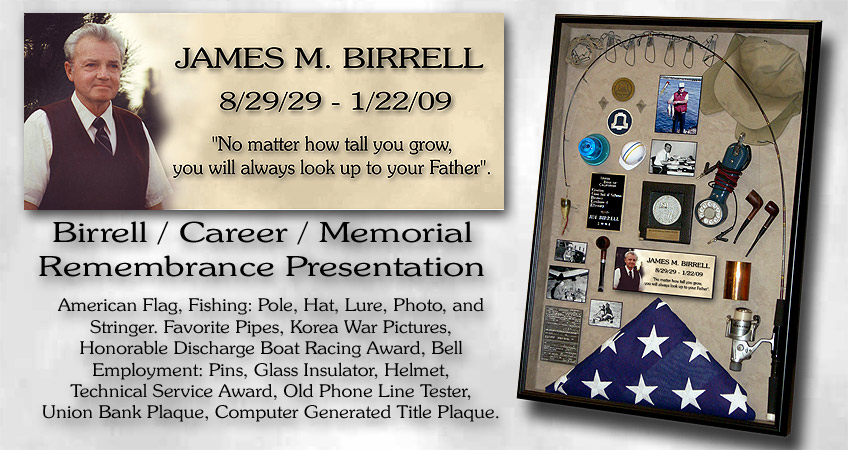 see larger image here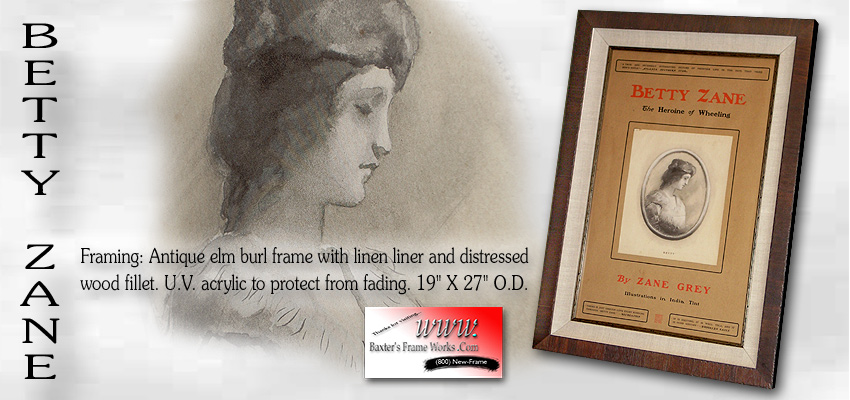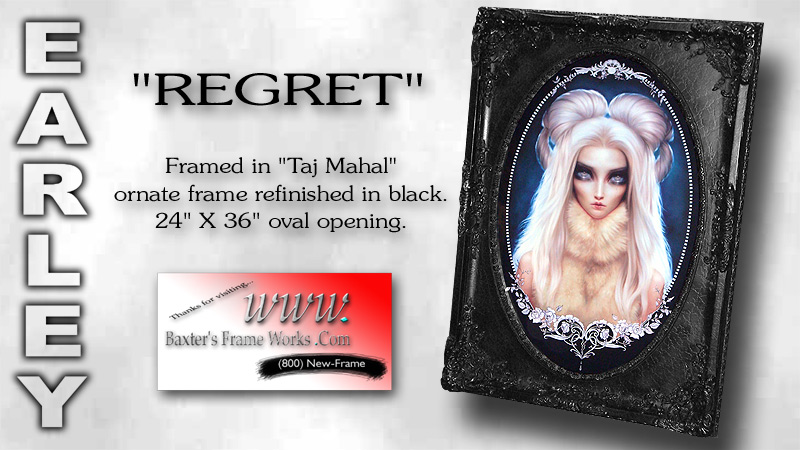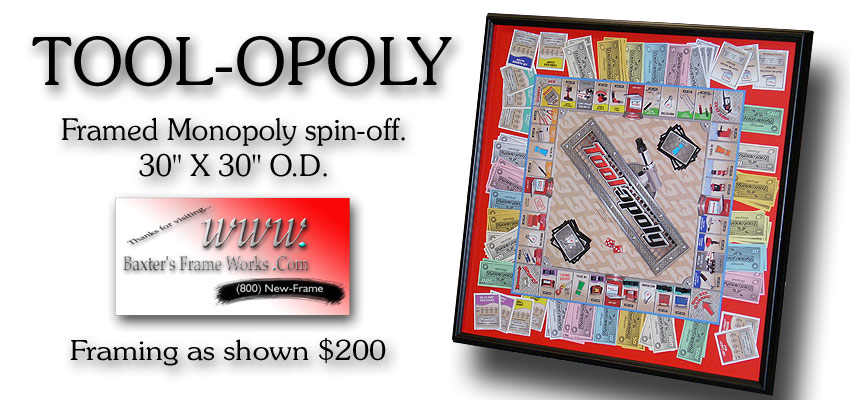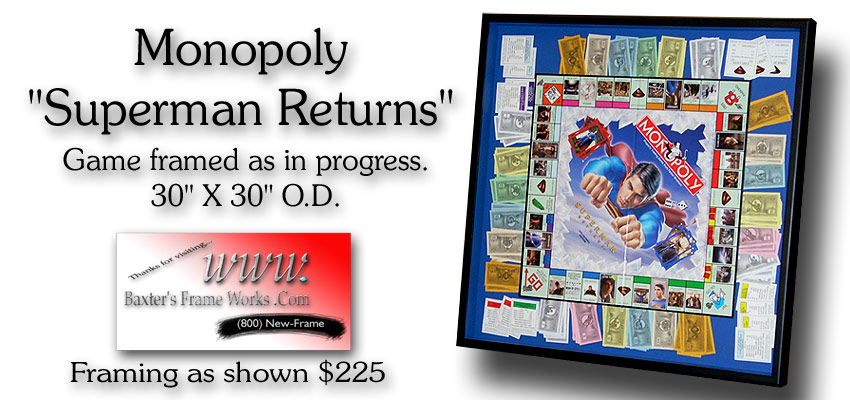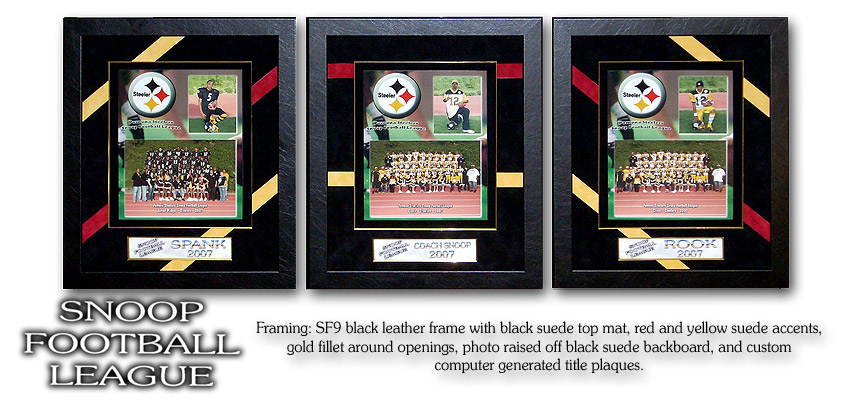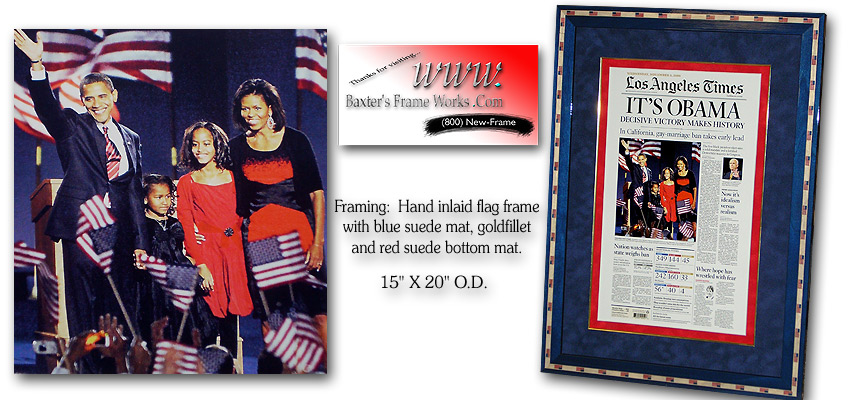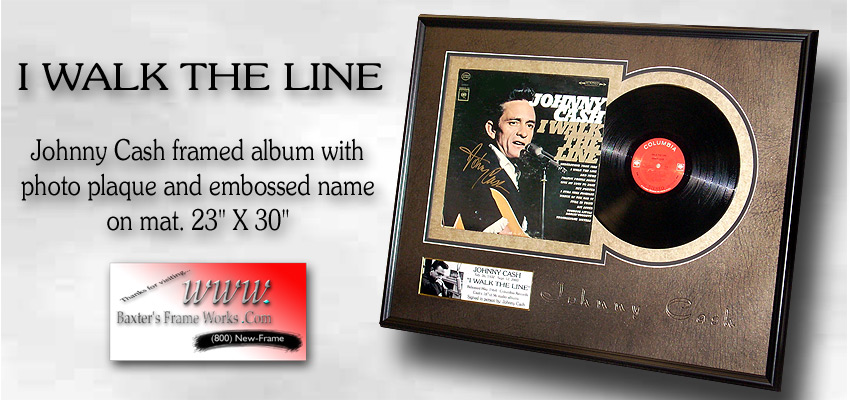 Albums framed for Danny Boyd - Celebrity Dreams - San Diego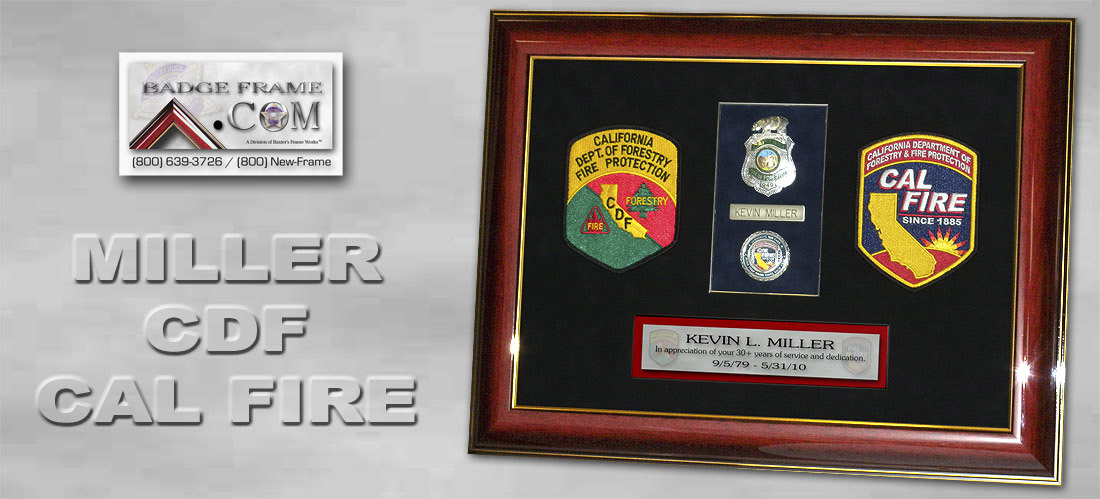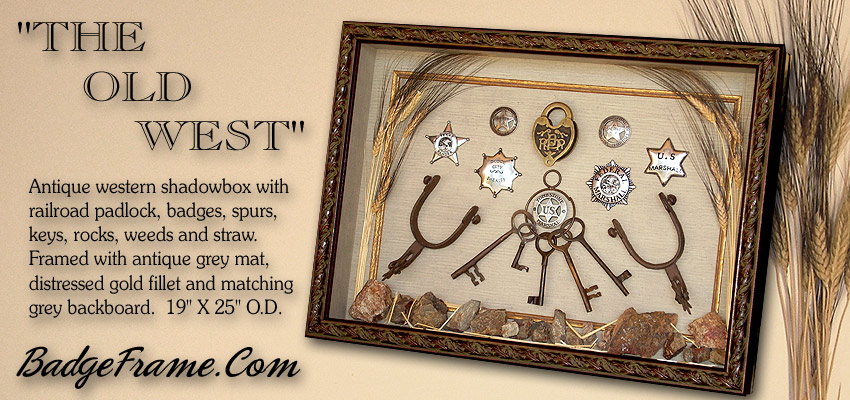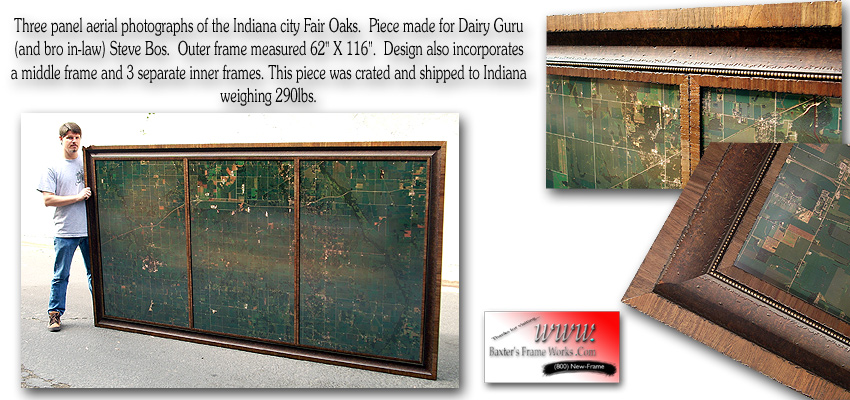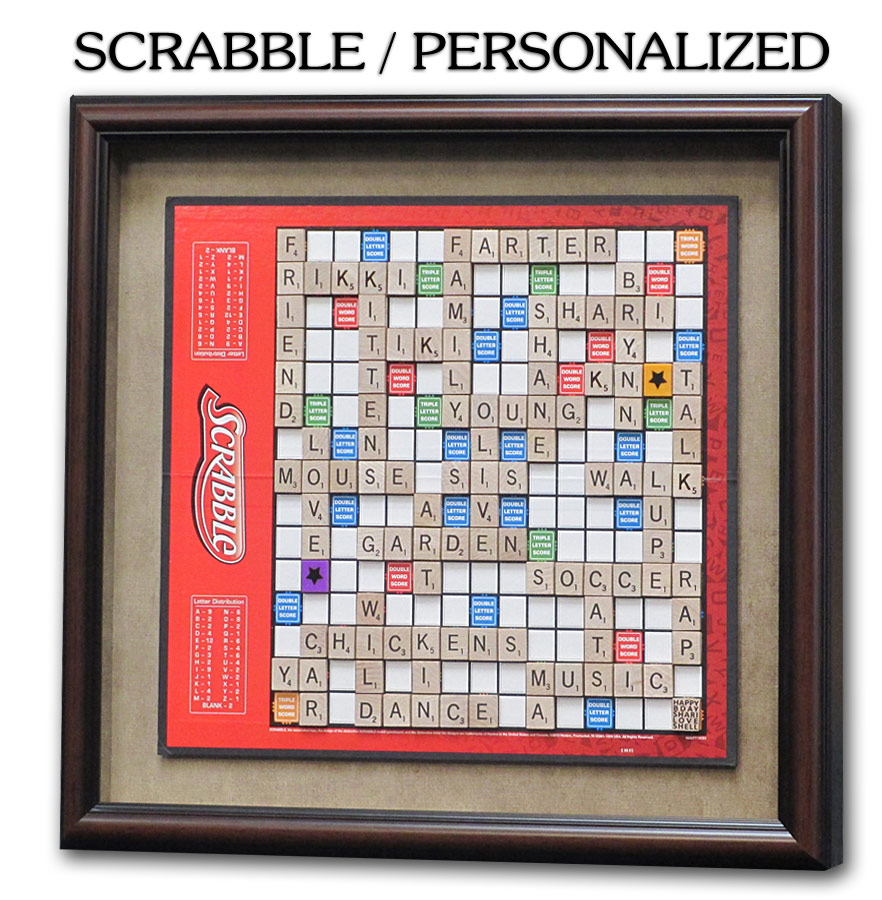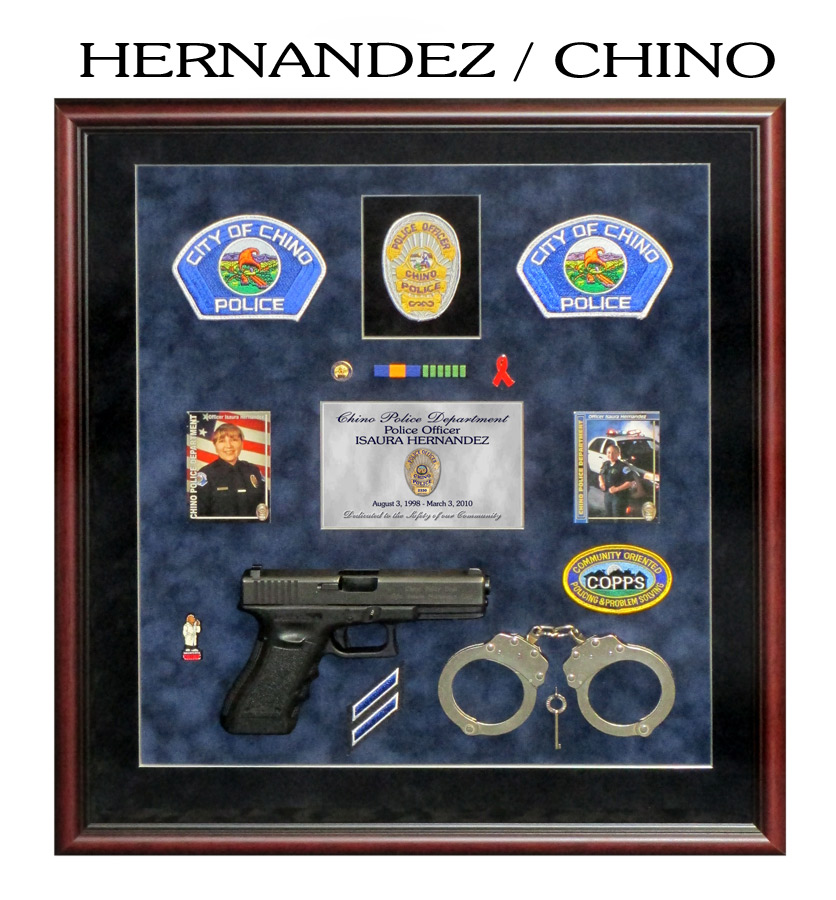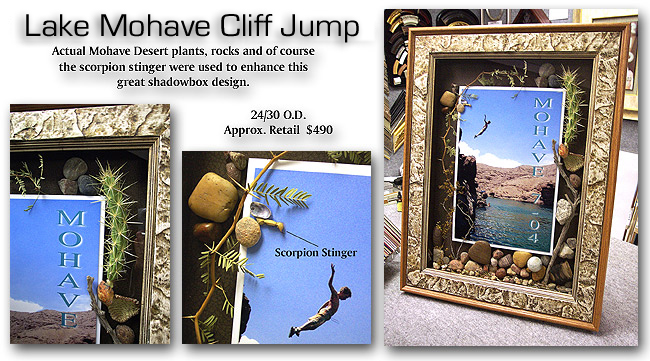 click here to view close-up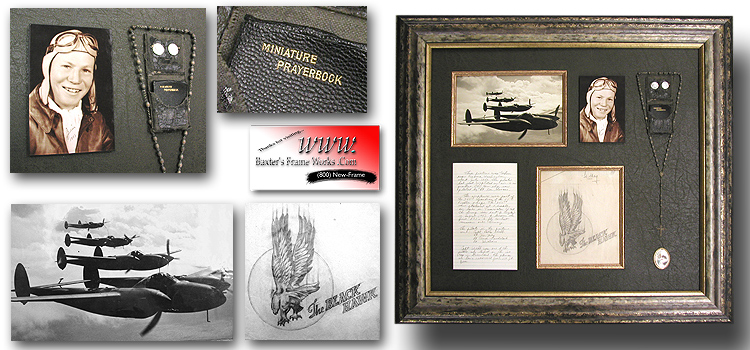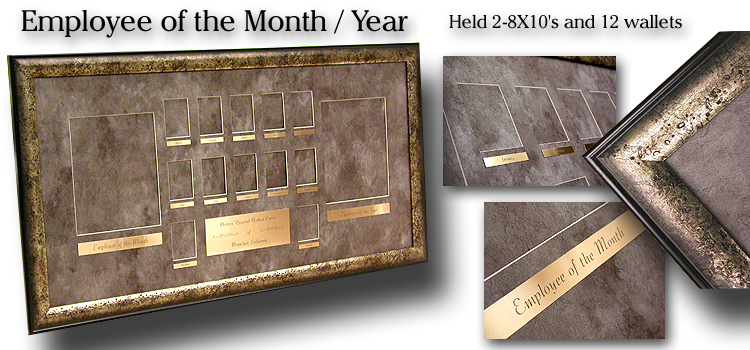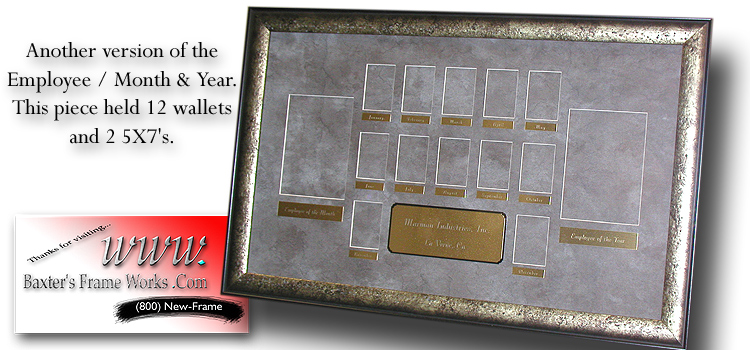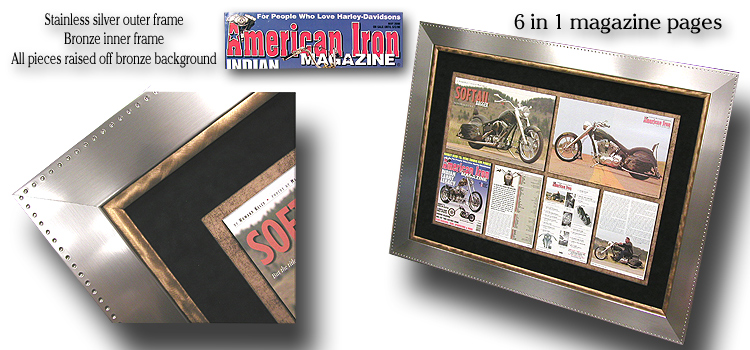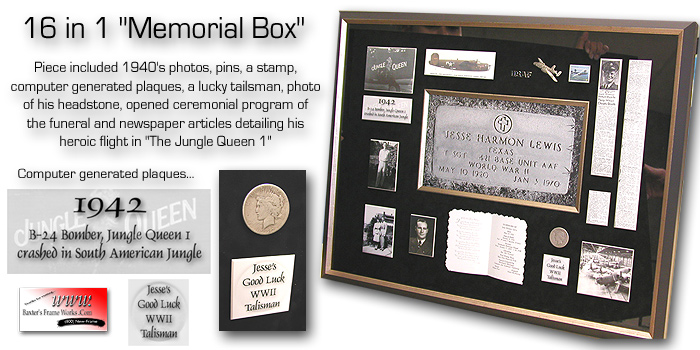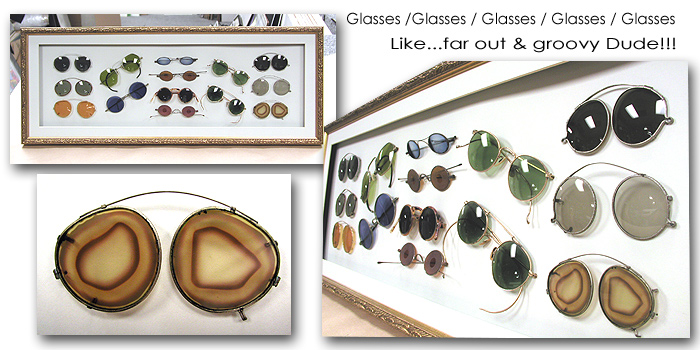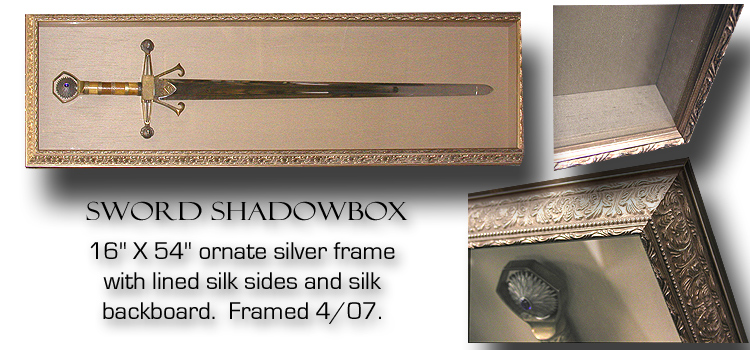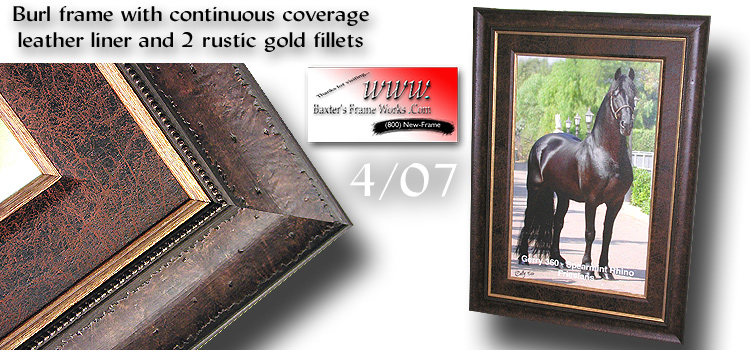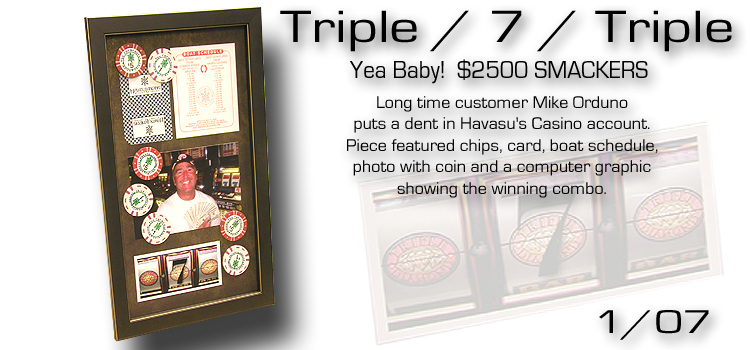 Antique Cival War Pistol and other items. 9/2012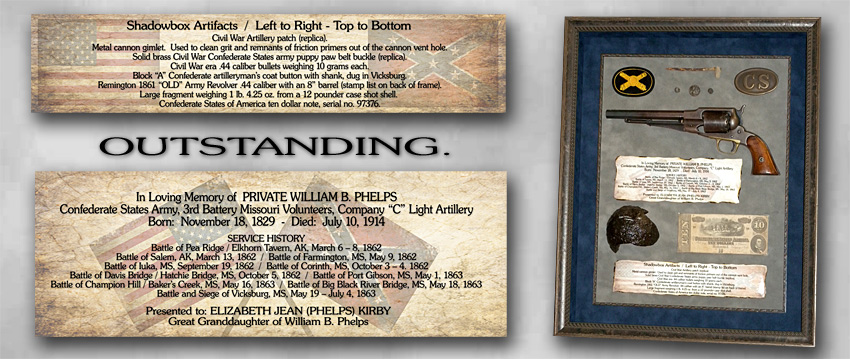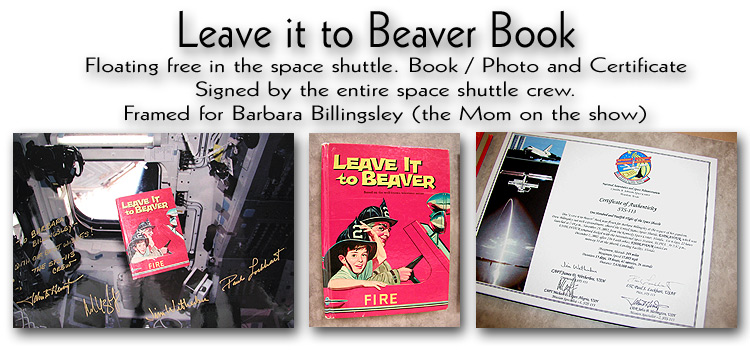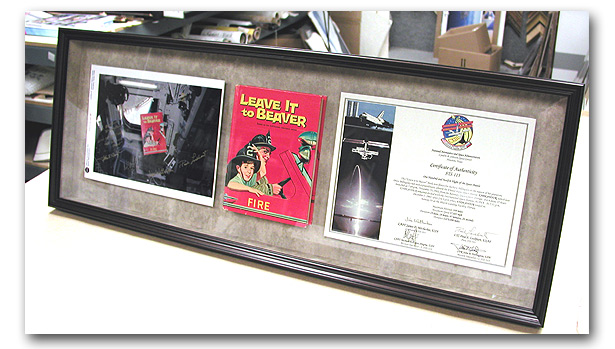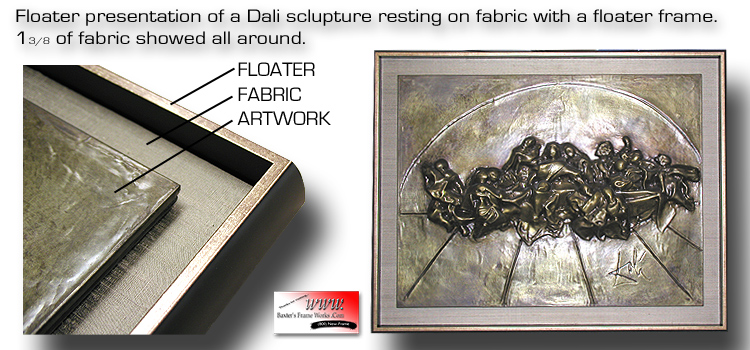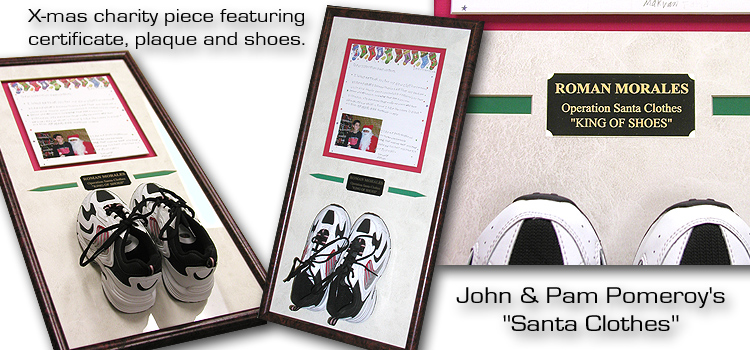 Walt Disney Signed "Opening Day - Give-Away" prints / opening day of Disneyland!!!
Definitely not give-aways today. WOW.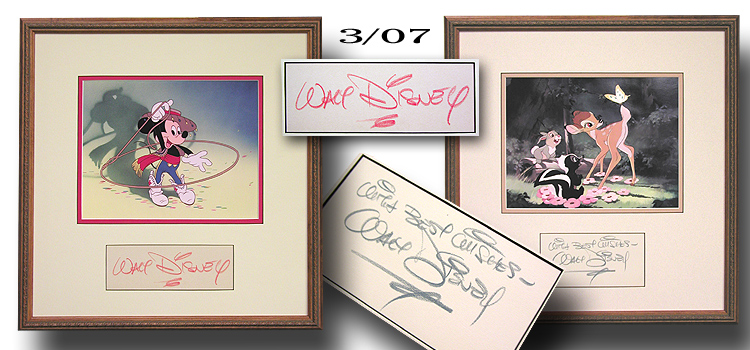 Neat story behind this one. Two brothers are drafted and the tear a $2 bill in half that
is to be joined again upon their safe returns. One was sent to Vietnam and the other to Alaska.
Needless to say, all is well. Their sister decided to frame it 1/6/07.
A computer generated plaque was made by scanning the dollar paper and adding graphics.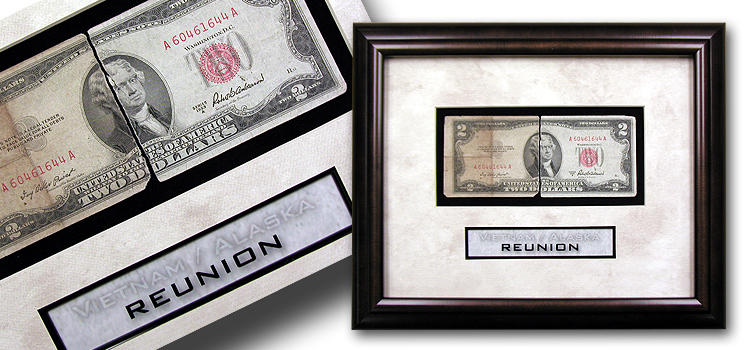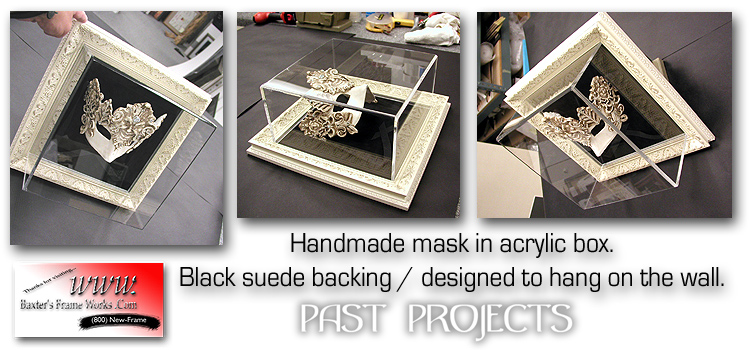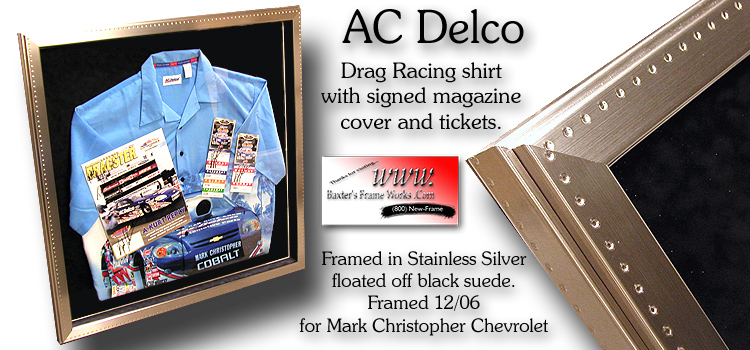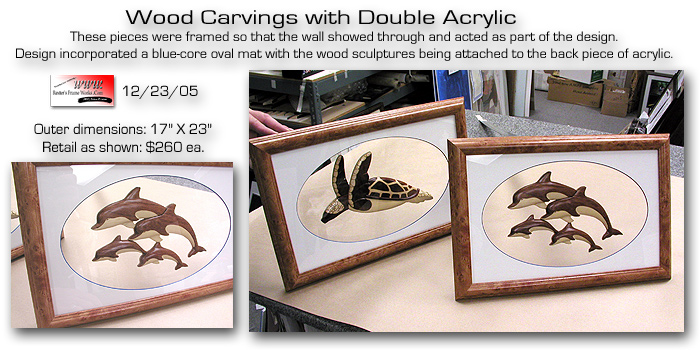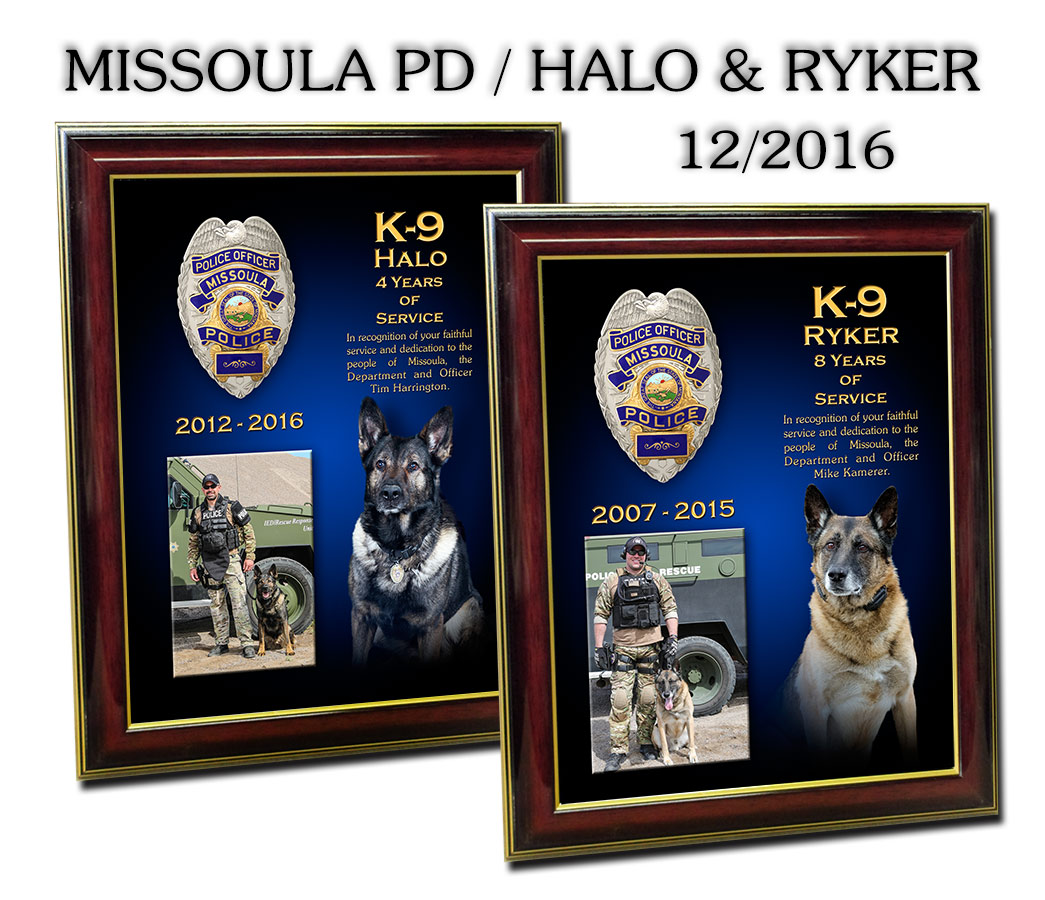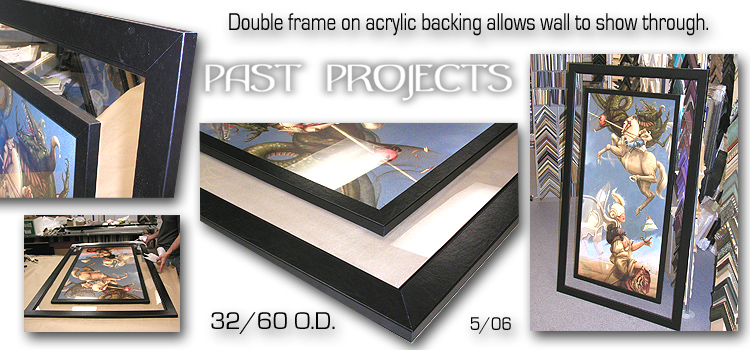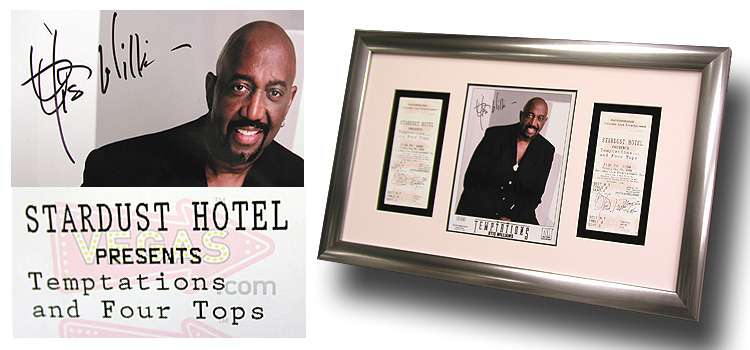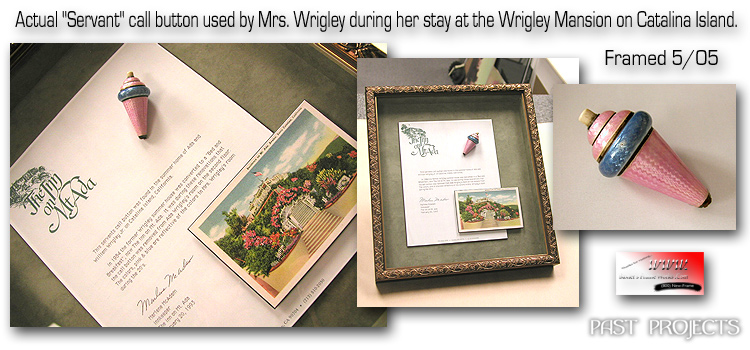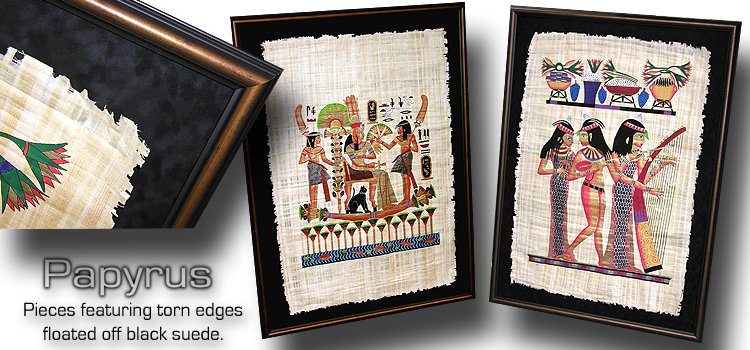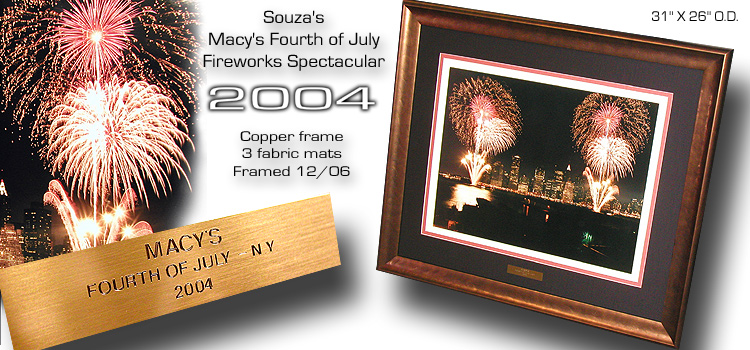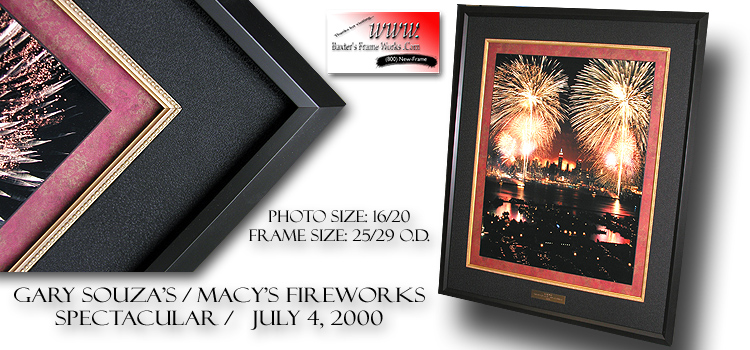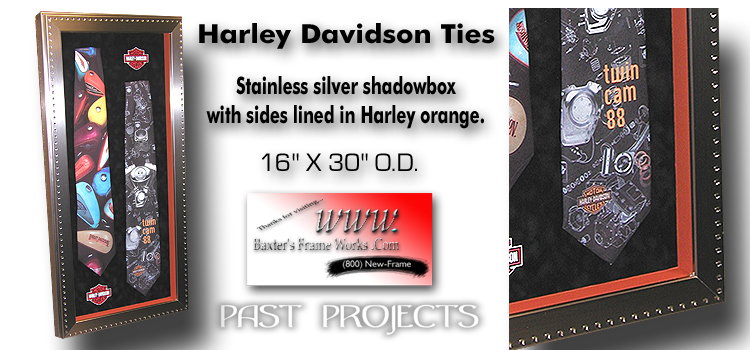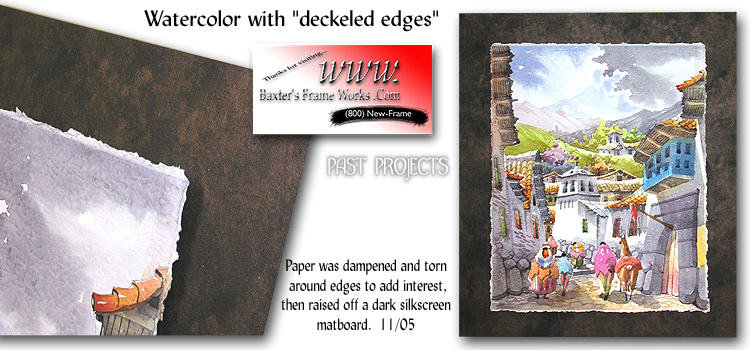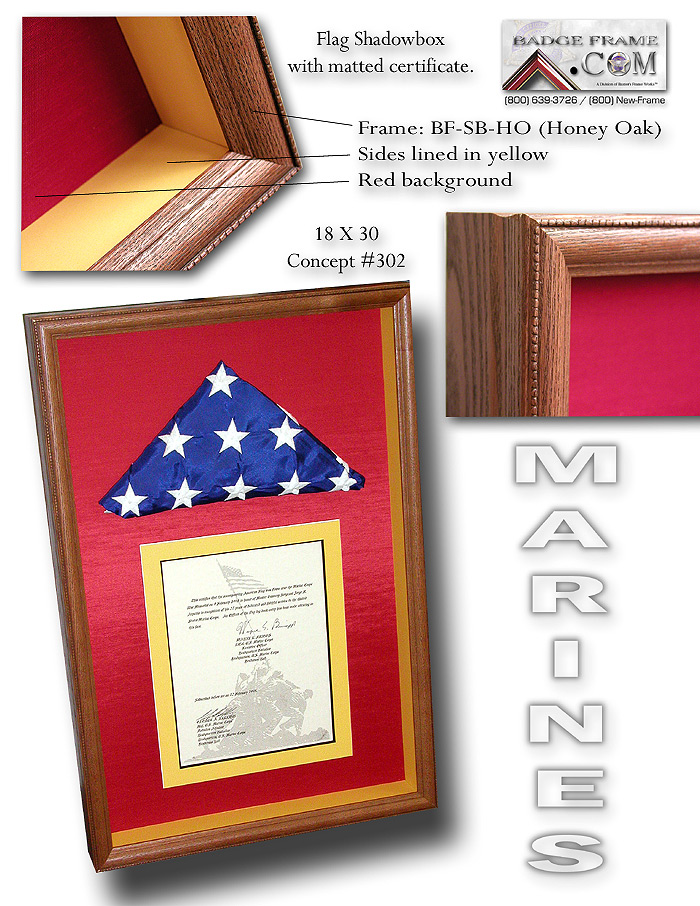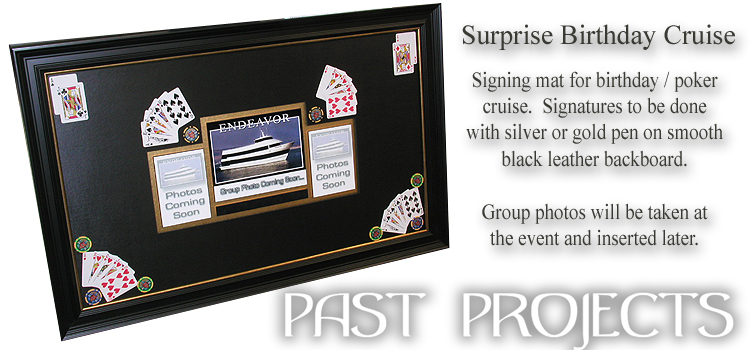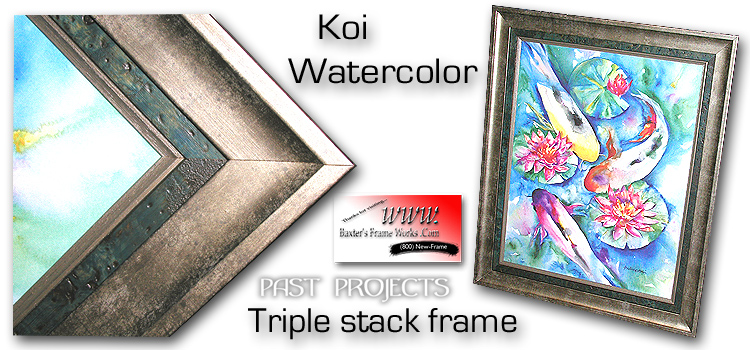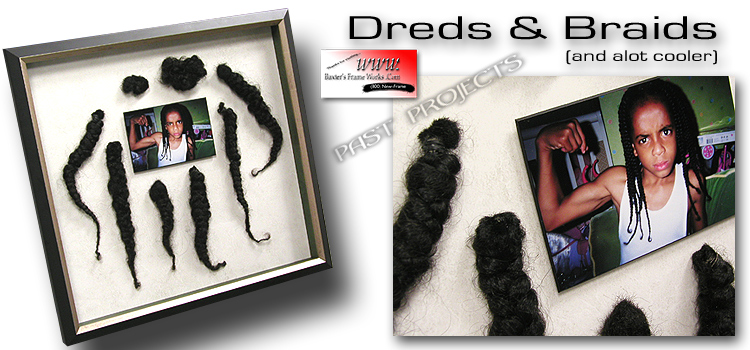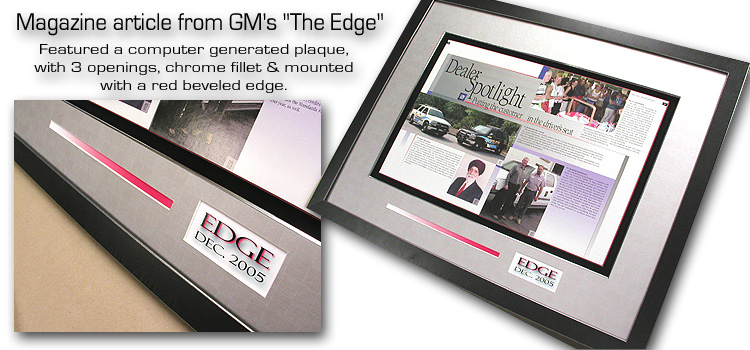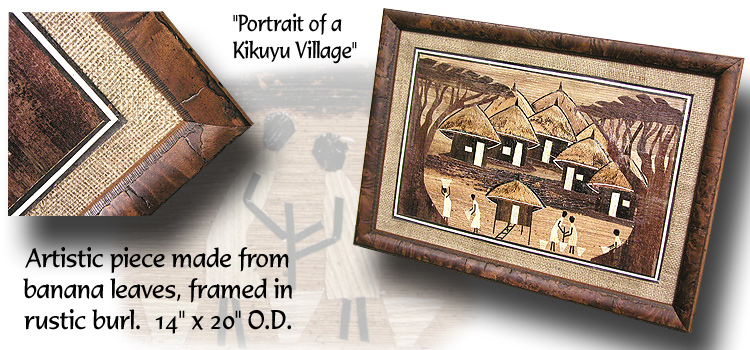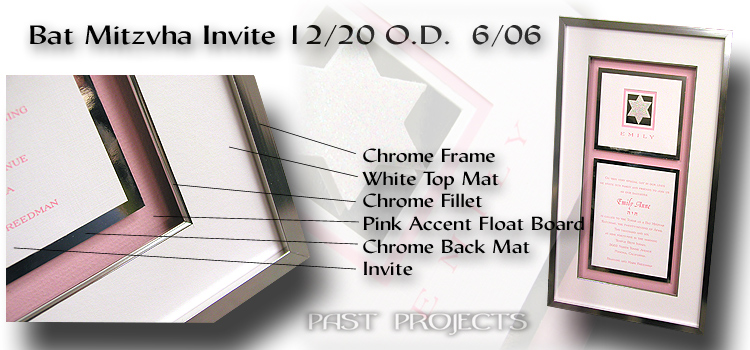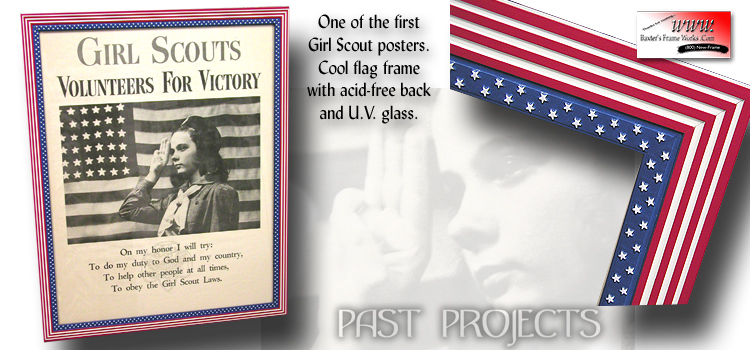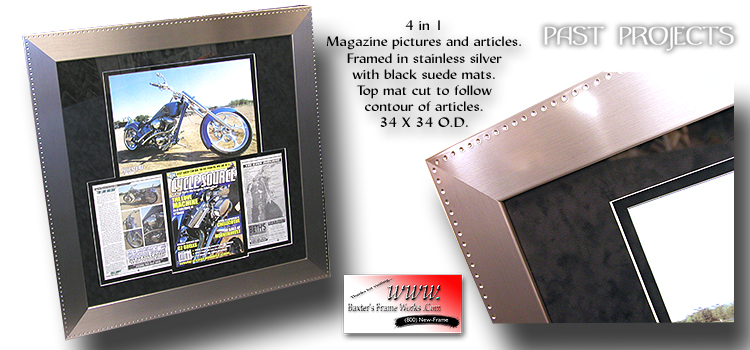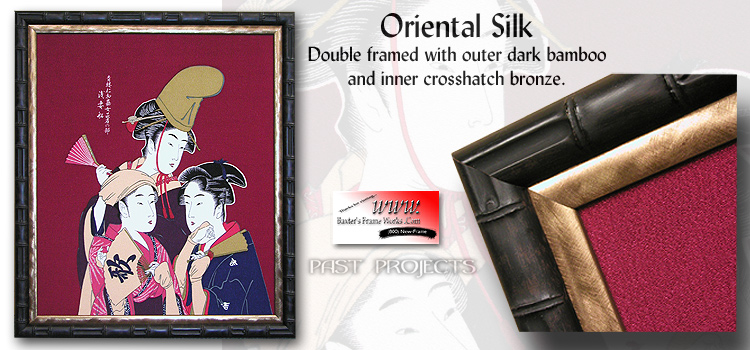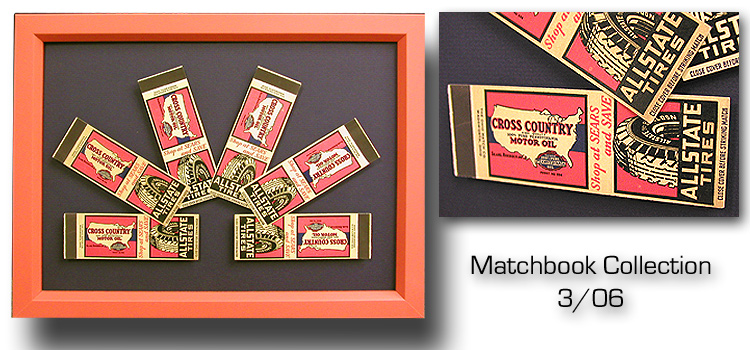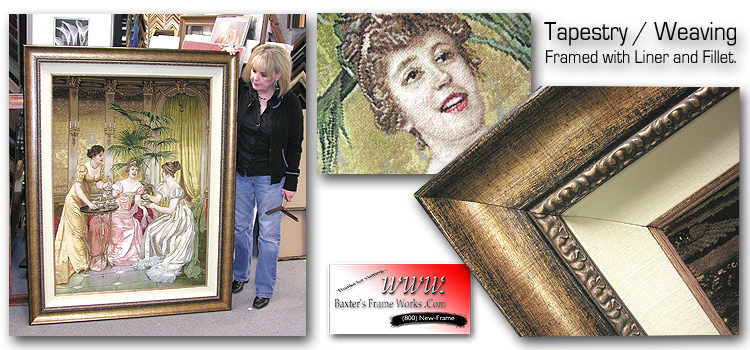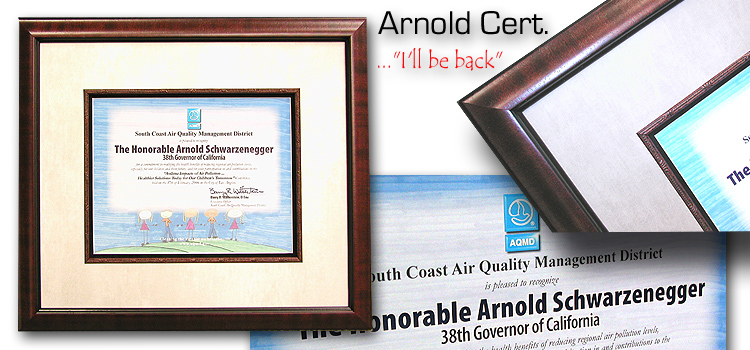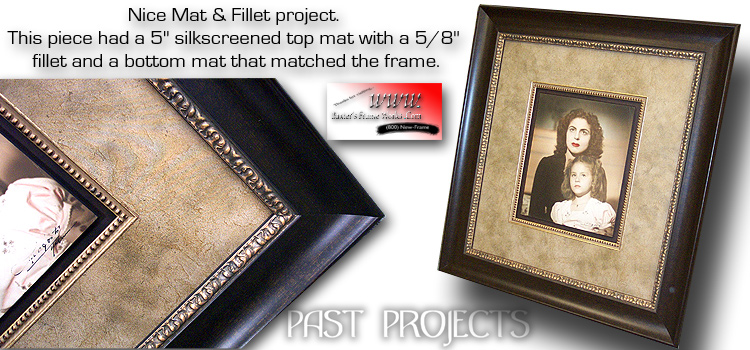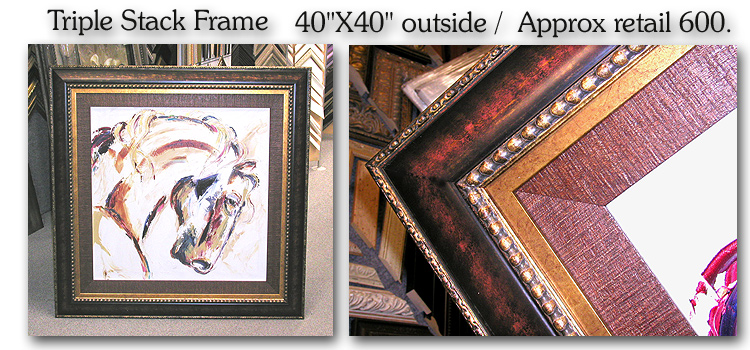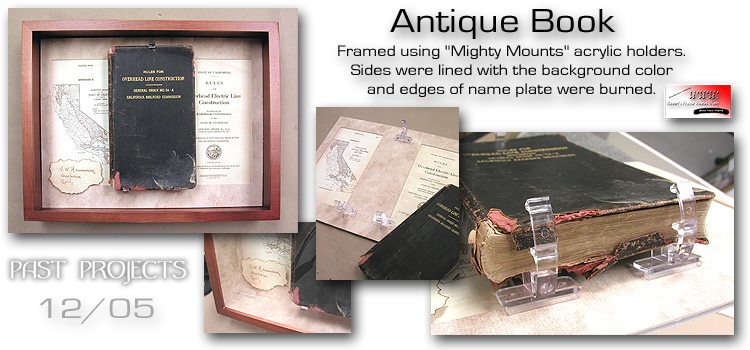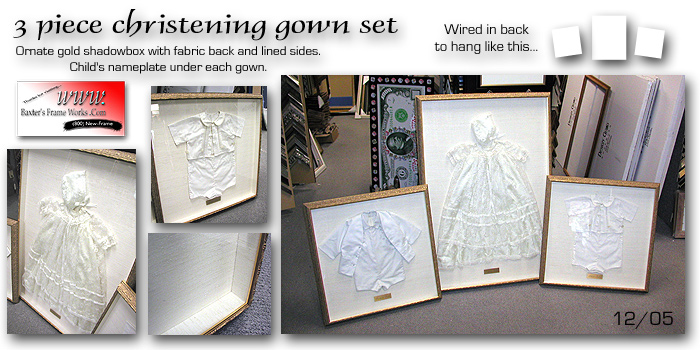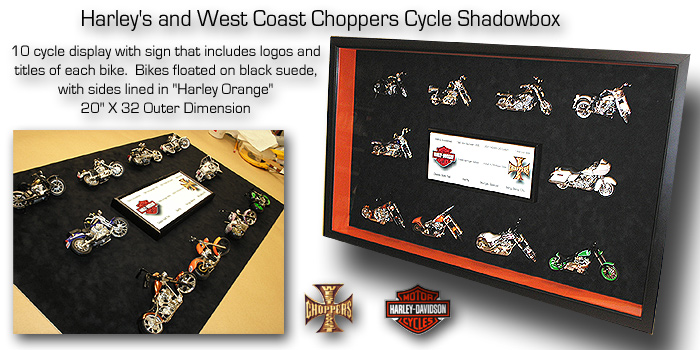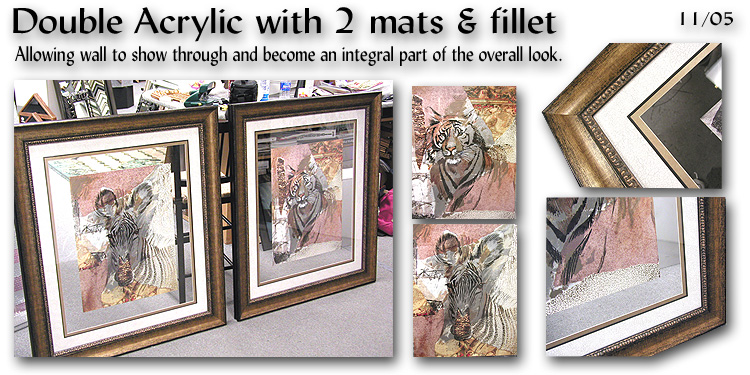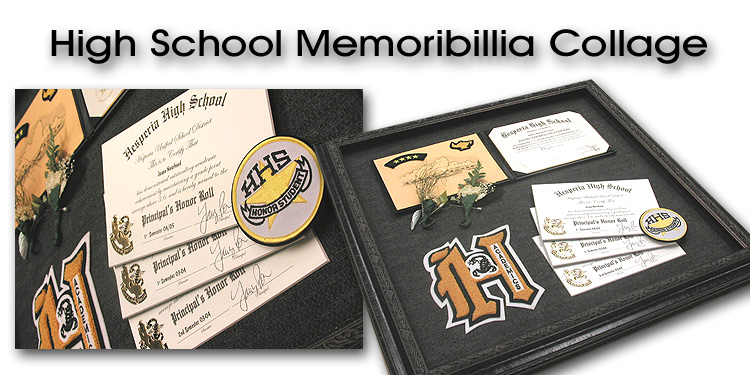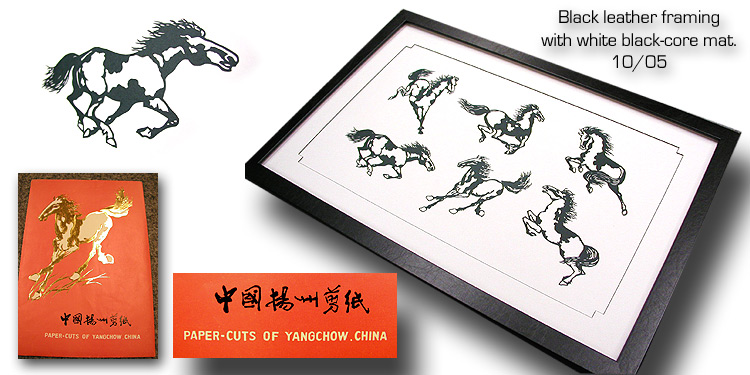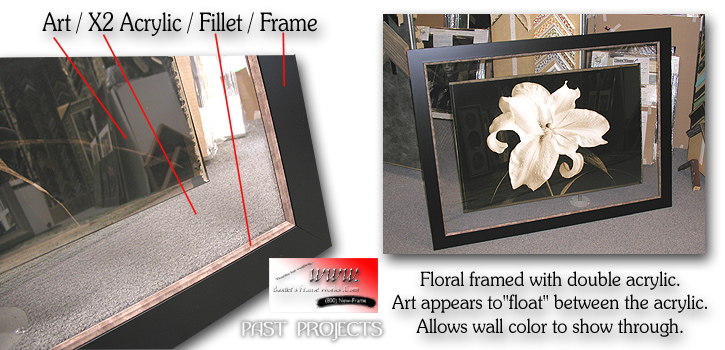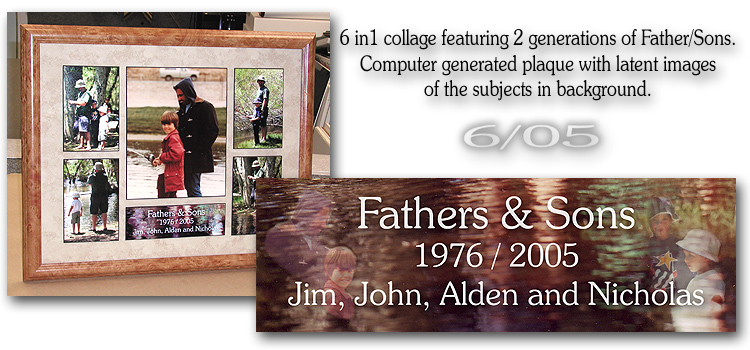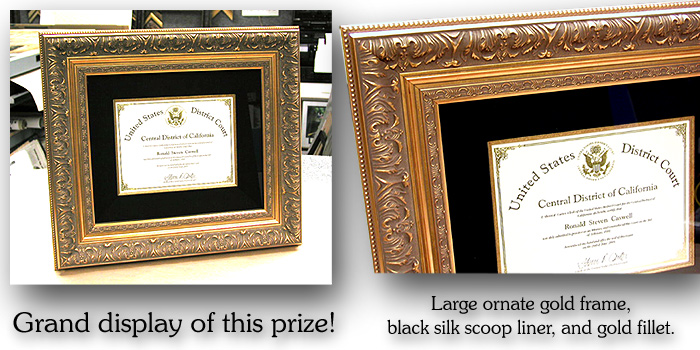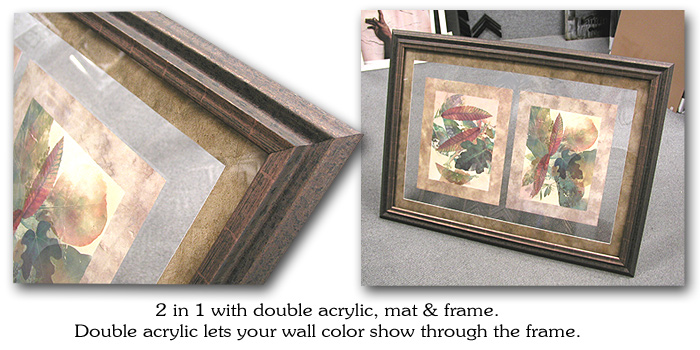 Antique Maps of France
These pieces were raised, floated and
incorporated "burnt edges" to enhance their antique quality.






Here's something I bet you've never seen before !!!

A real true to life...
FRUIT LOOPS MONSTER !!!

...YIKES

And how about this... A letter to the tooth fairy, and of course...the tooth.

NEVADA CASINO CHIPS
96 pieces in this double framed design.

Satin black outer frame with a brushed
chrome frame inside.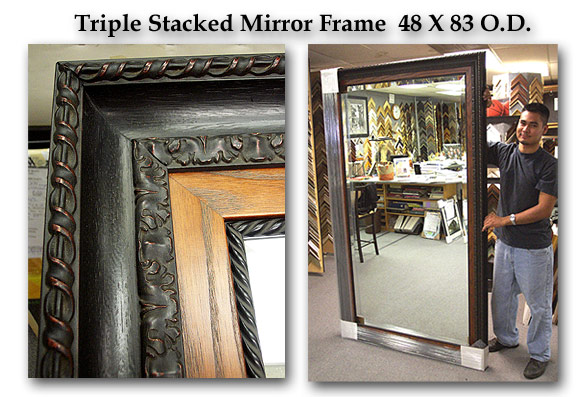 Dried flowers from a dance recital bouquet.
Photo was raised & floated and a spacer was utilized to not "smash" flowers.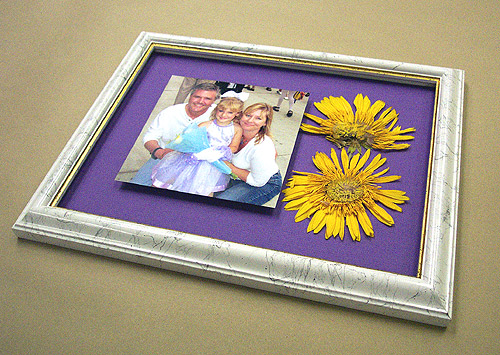 The Beatles
Sgt. Pepper album raised off a backboard and held on with "Mighty Mounts". These holders allow the item
to be held WITHOUT any adhesive that could possibly cause damage.
click here to see mighty mounts close-up
<>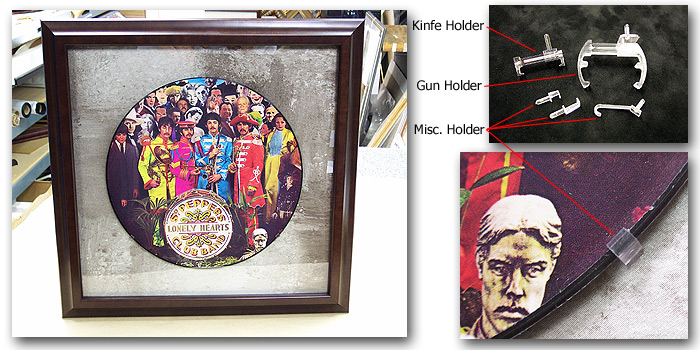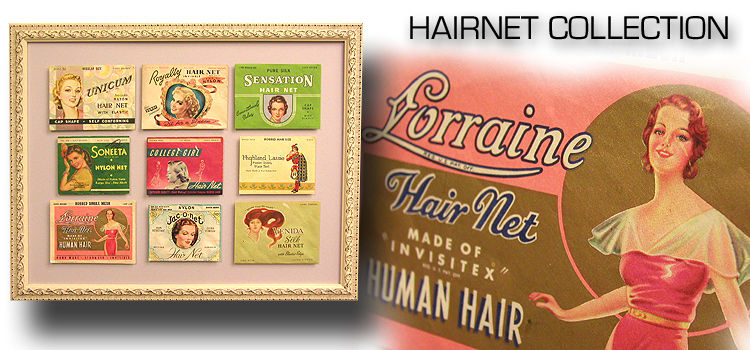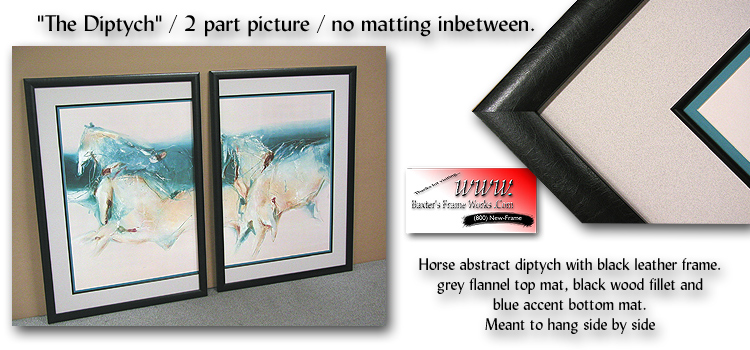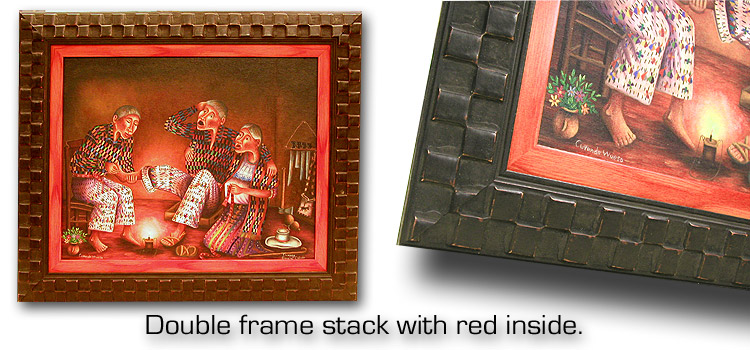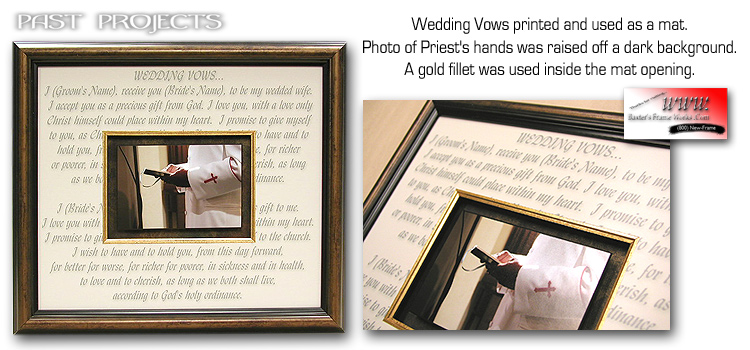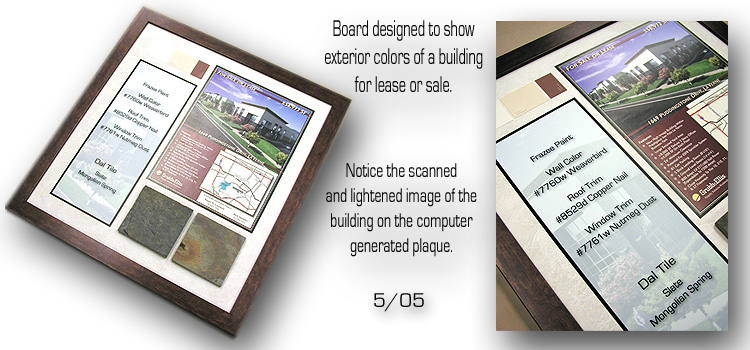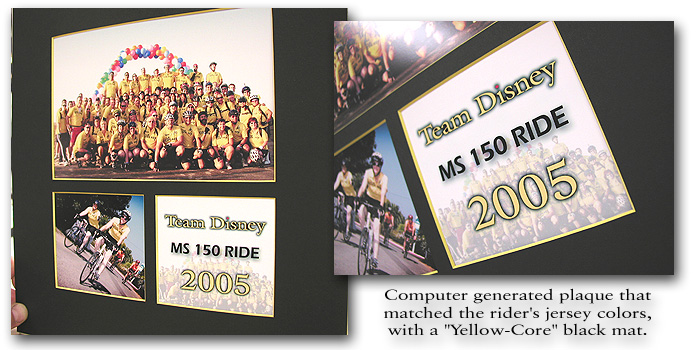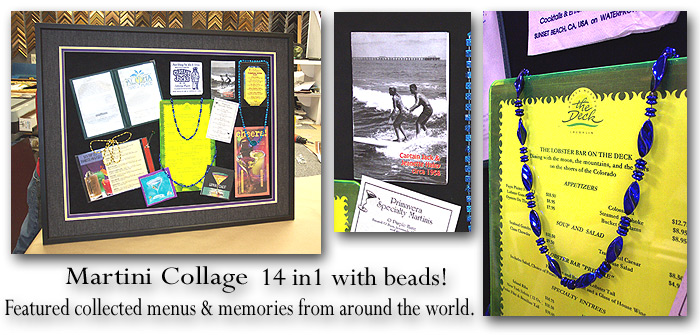 These were intentionally laid out to fit as a wall grouping with 3" in between all frames.
All framed in Black Leather with varied mat styles to keep the presentation interesting.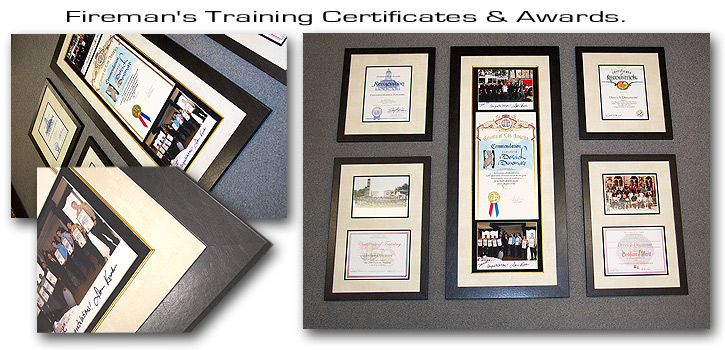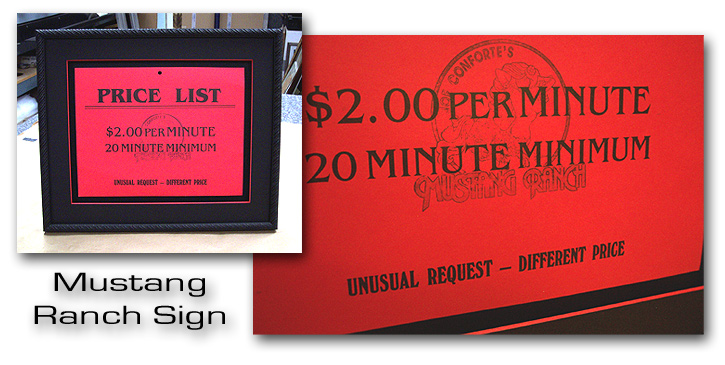 Triple Stacked Frame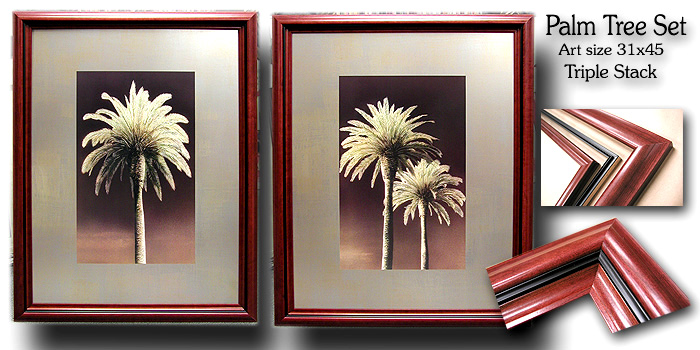 See more of our framing projects at our
Baxter's Frame Works Section
Call us...(800) New-Frame / National Toll Free
© 2005 Baxter's Frame Works / Badge Frame / All Rights Reserved
3811 Schaefer Ave., Suite A Chino, CA 91710 Local (909) 591-3033
EMAIL: fwbill32@verizon.net
EM us here
HEY!!! Don't forget to sign our GUEST BOOK before you bail.