Go to Badge Frame MAIN INDEX


CODE OF ETHICS
Values & Mission Statements




All pieces are customized for your facility. Any size or configuration available. Pieces are
laminated, washable, u.v. resistant and can be framed or have a simple black pearl edging.
Pricing is based on overall size.

click ANY IMAGE to enlarge...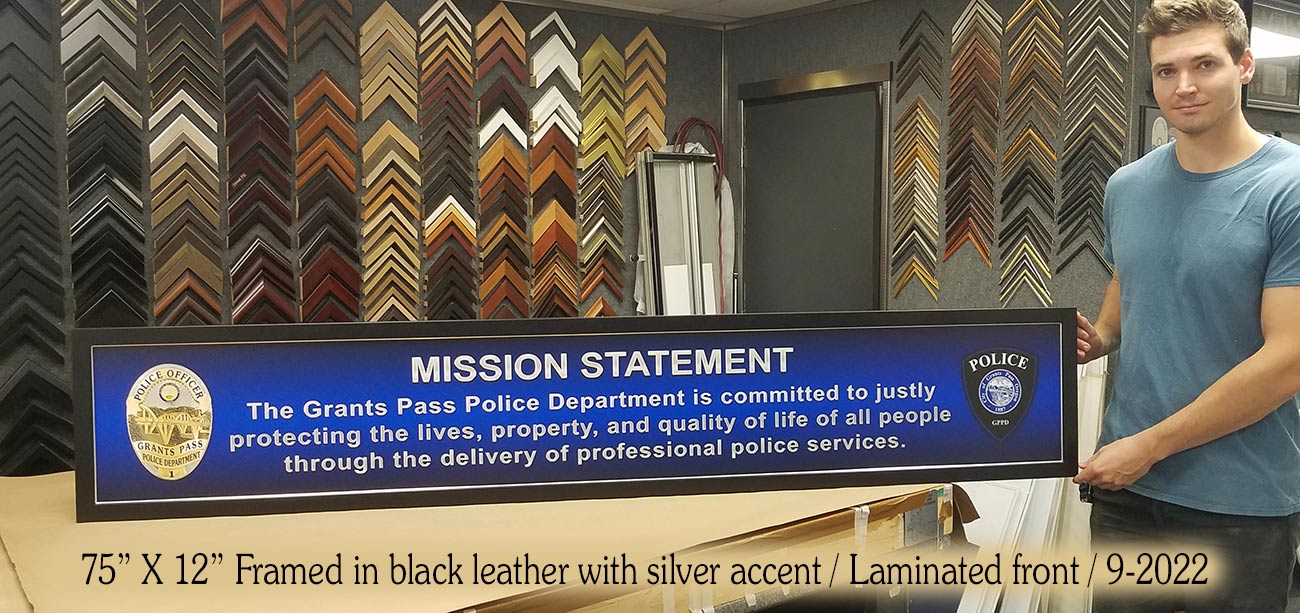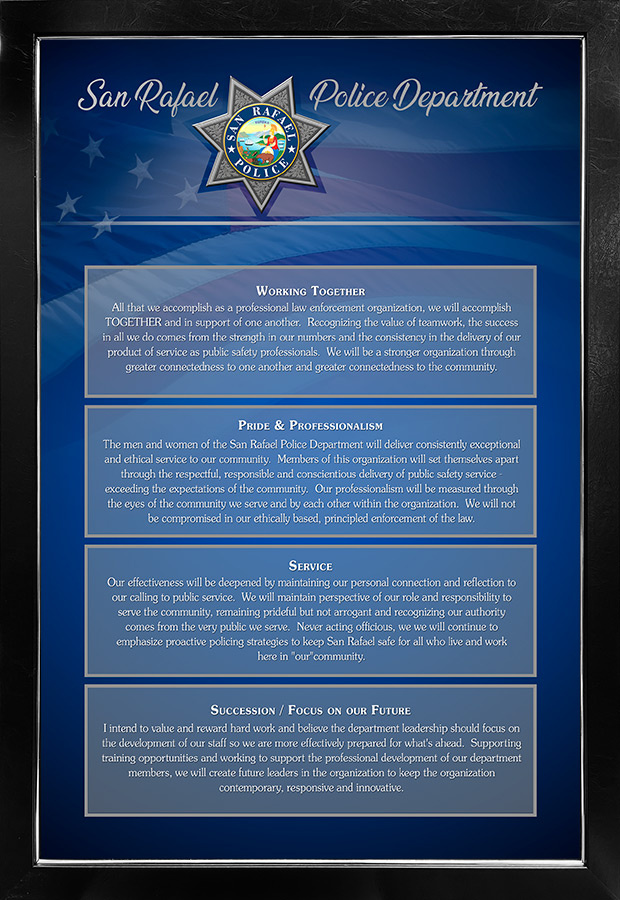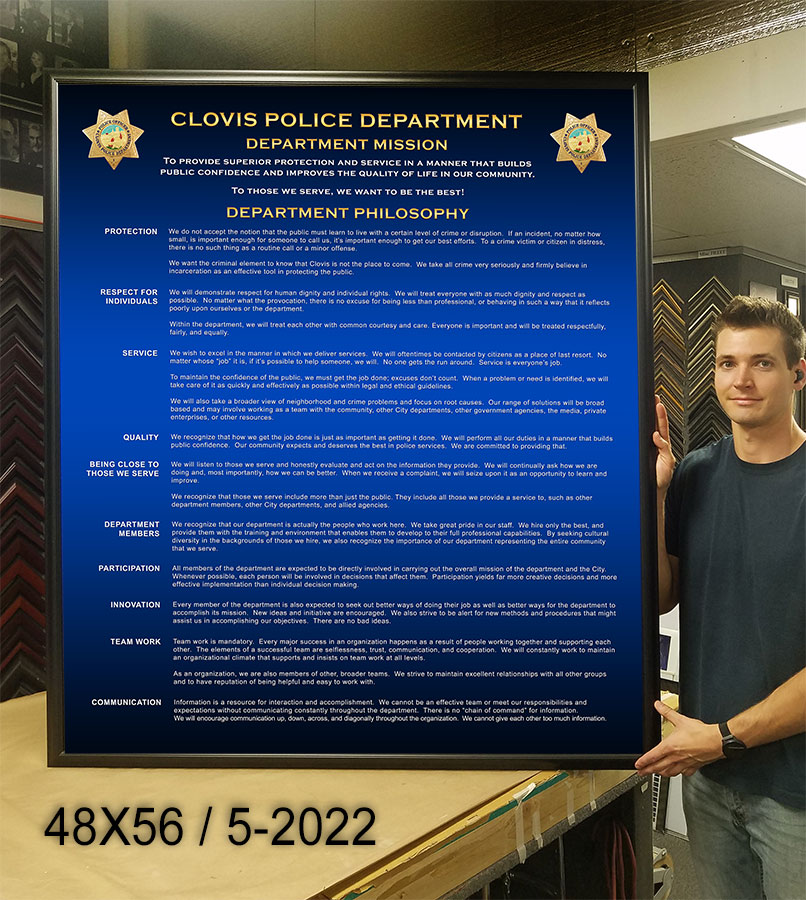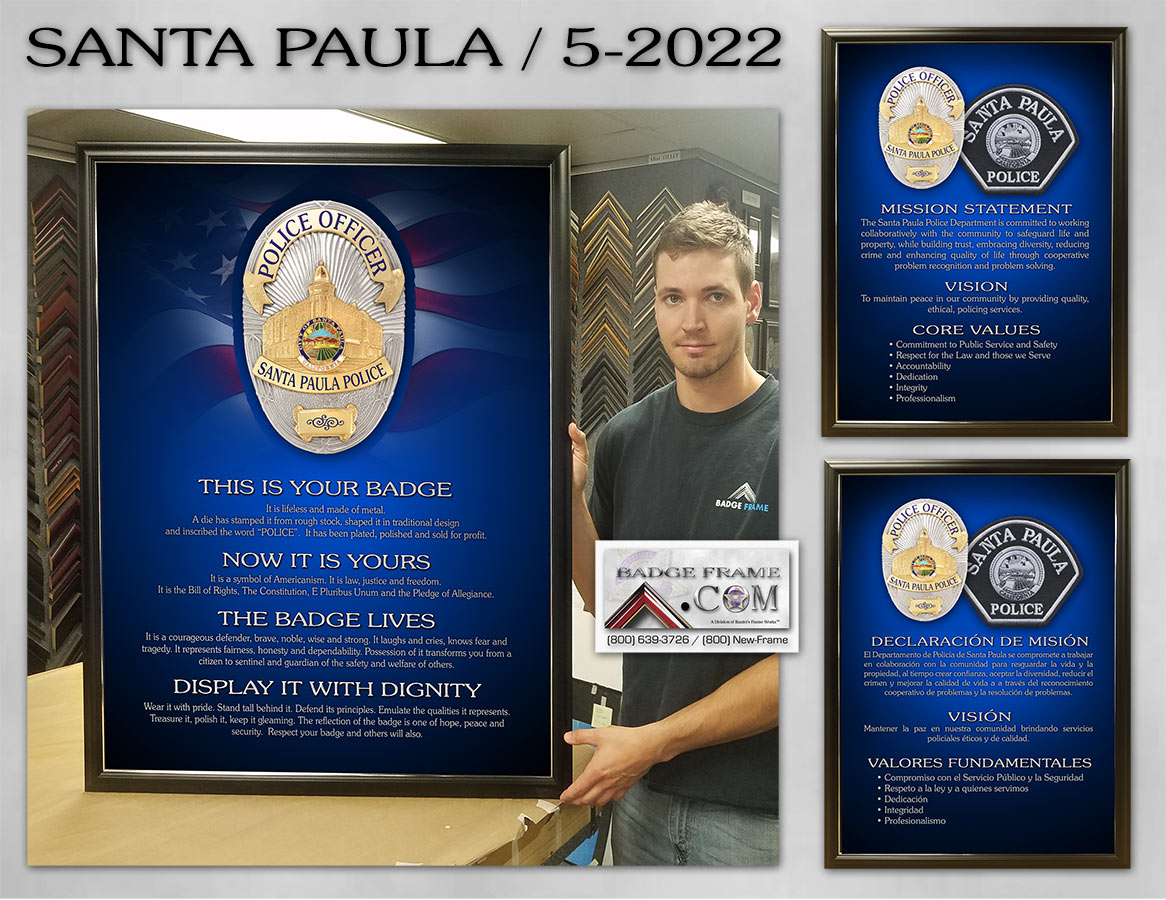 This is your Badge Section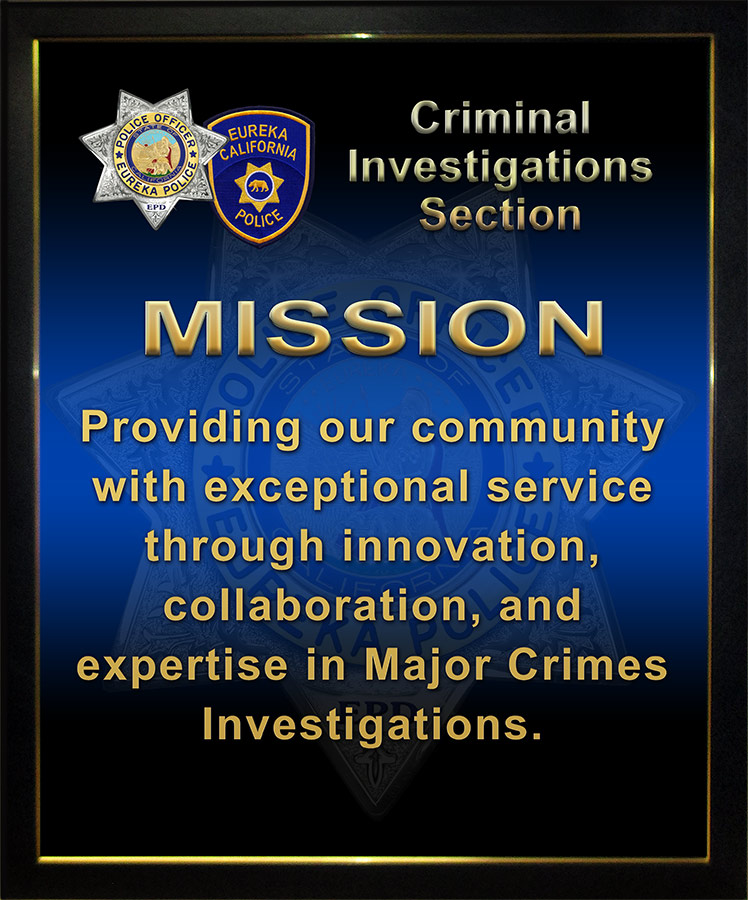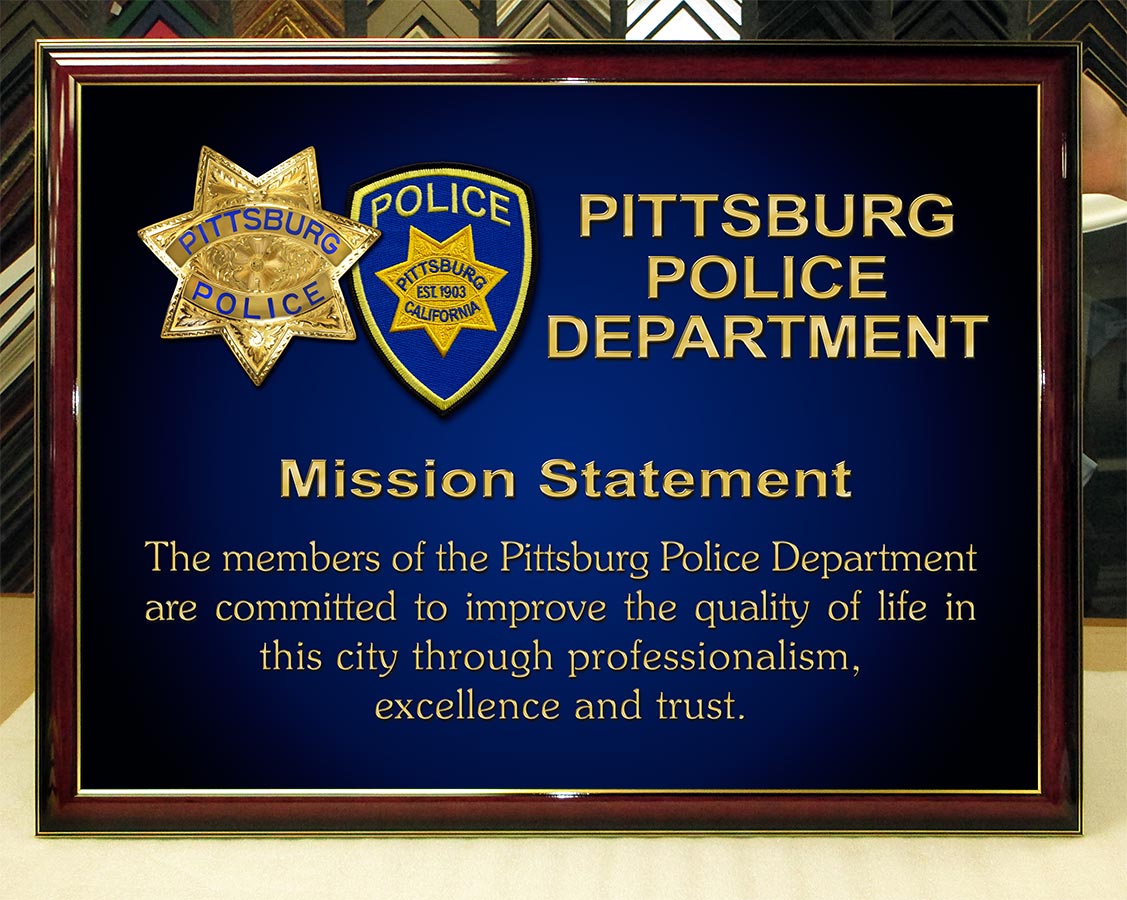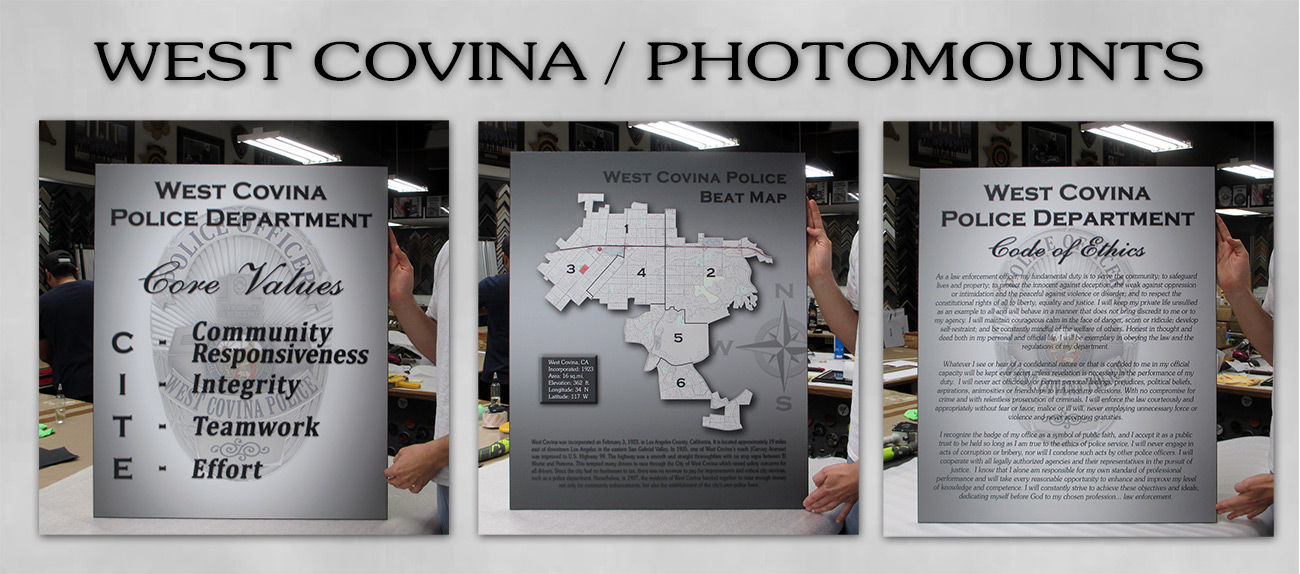 Photomounts Section
Boundary View Section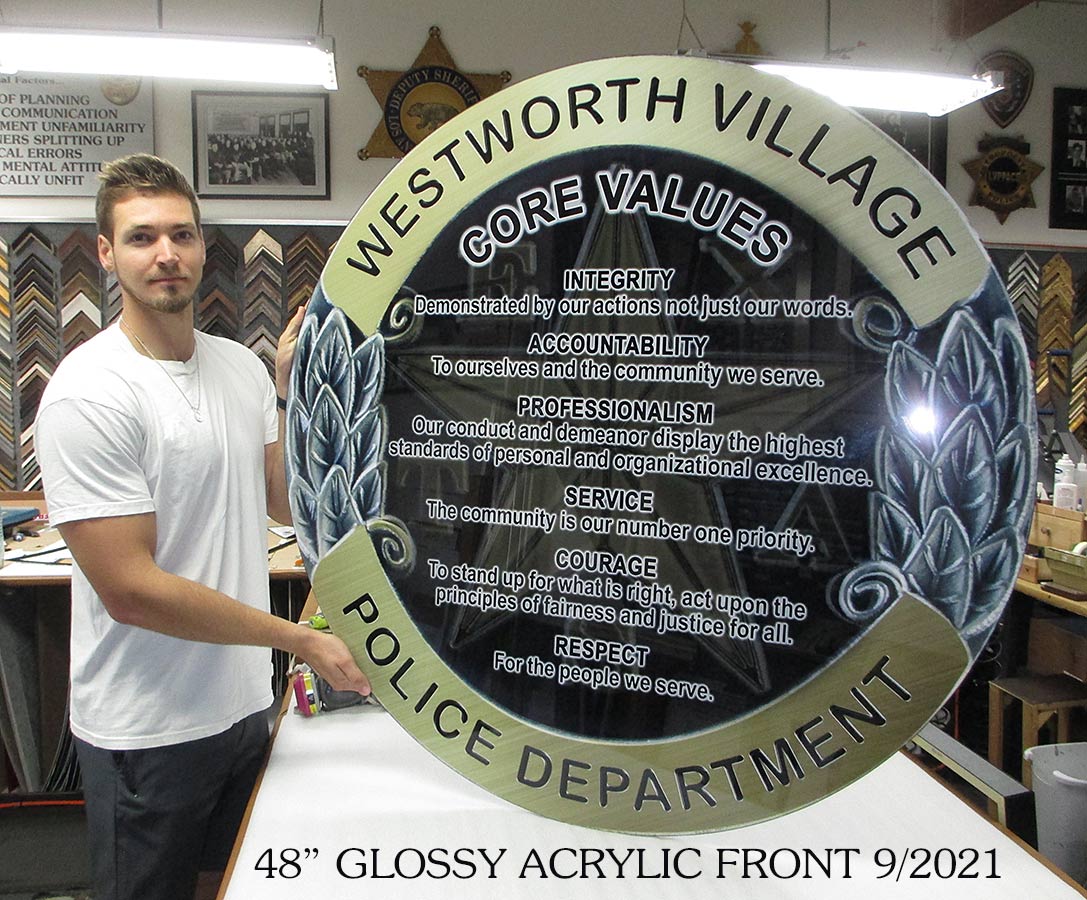 Emblems & Seals Section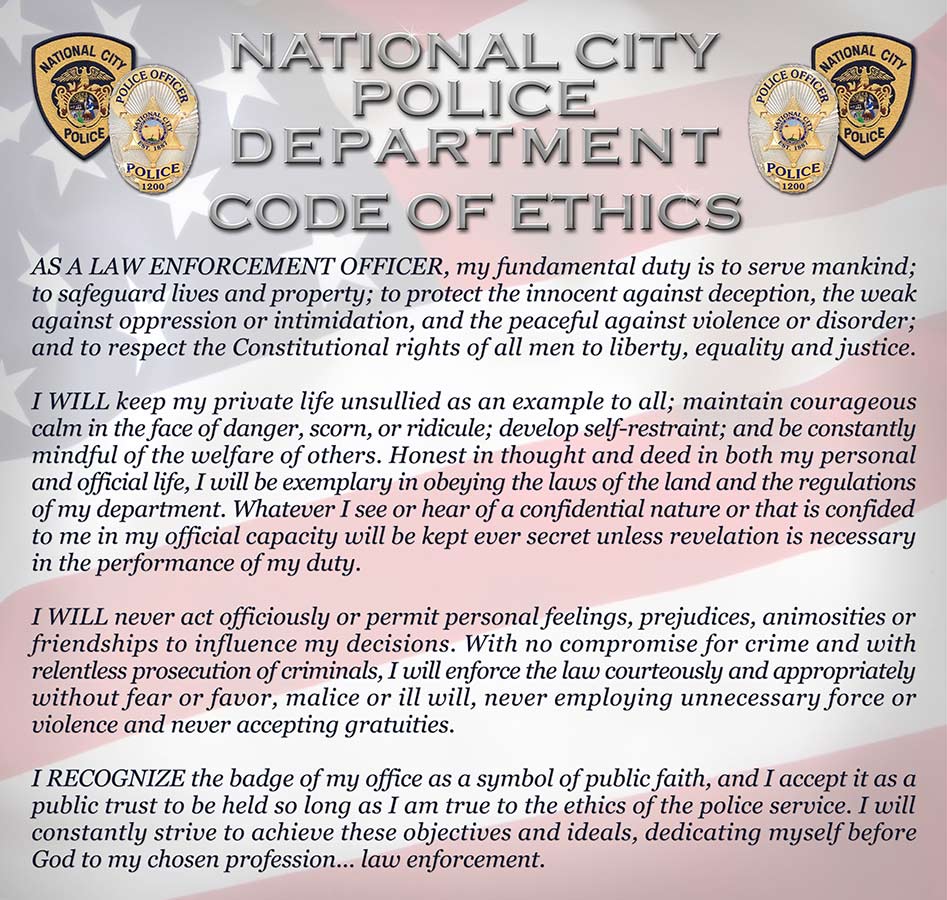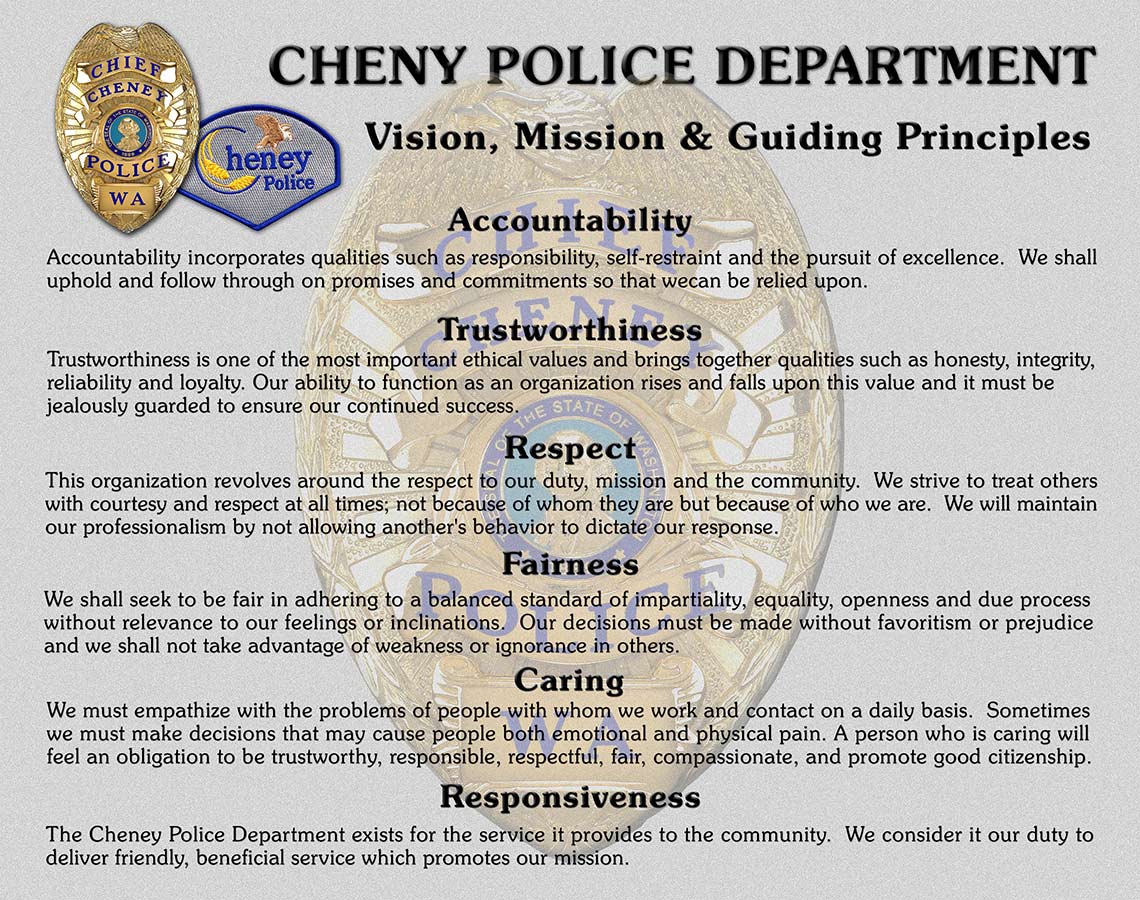 Ethics / Missions / Values Section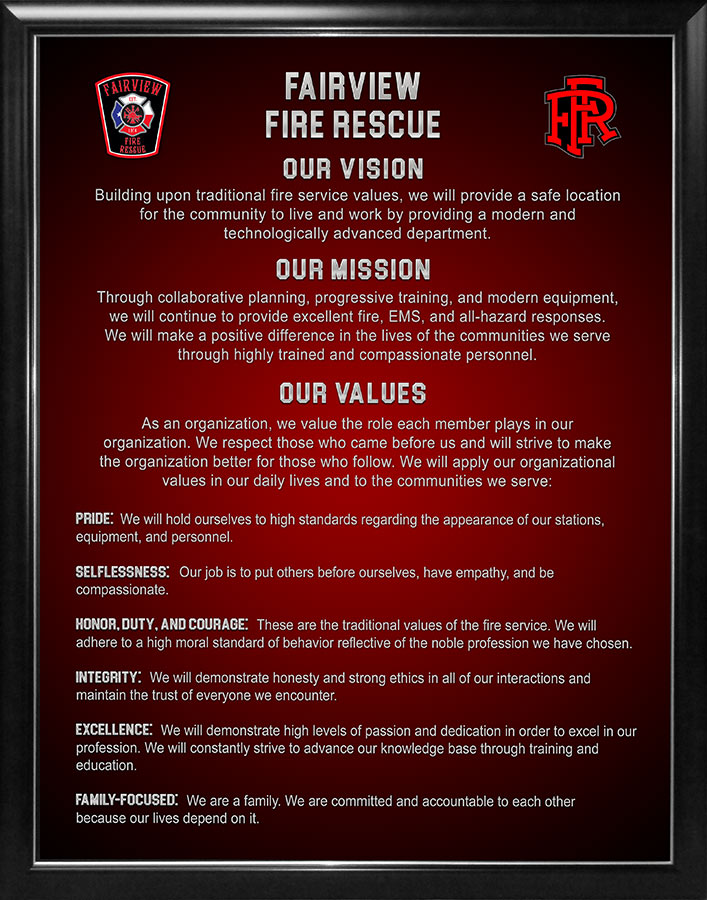 Fire Section
Scroll Version / Cut to Shape / Satin or Glossy Face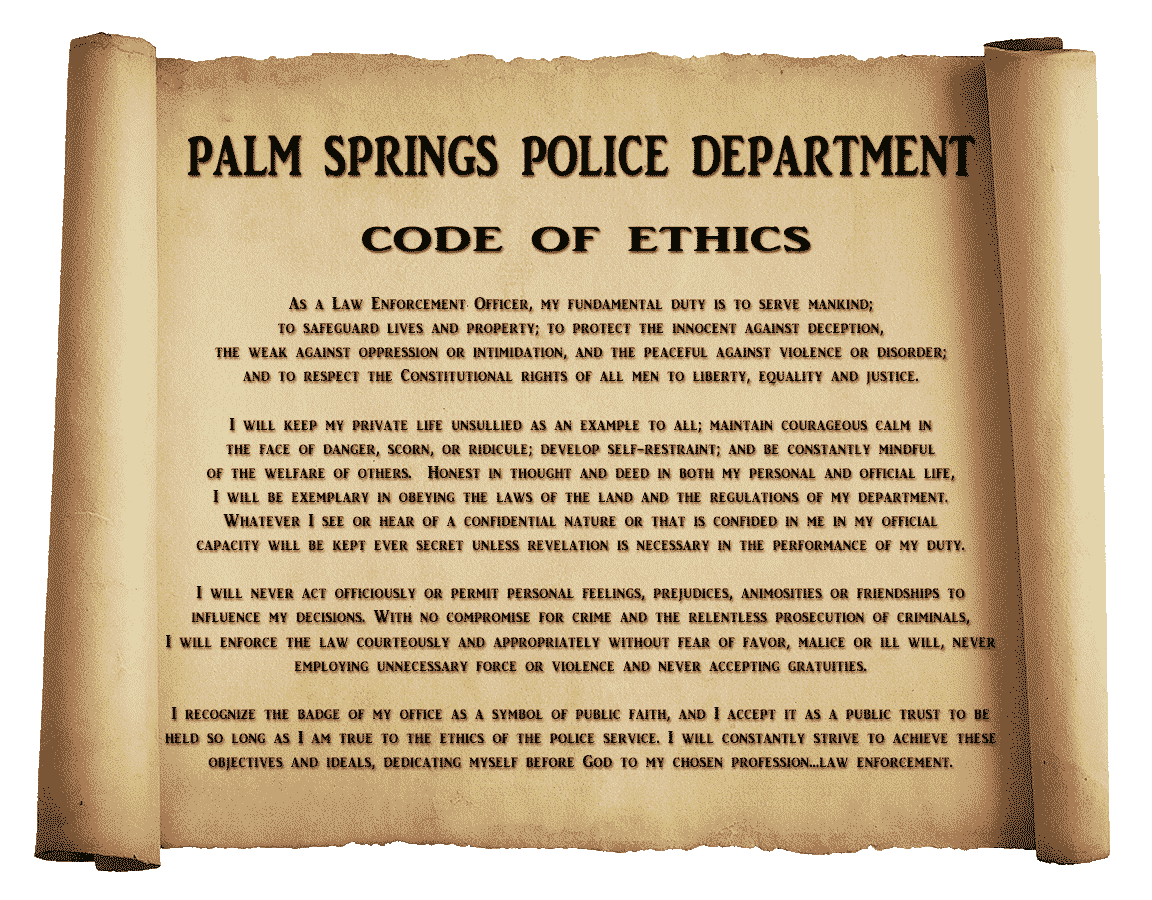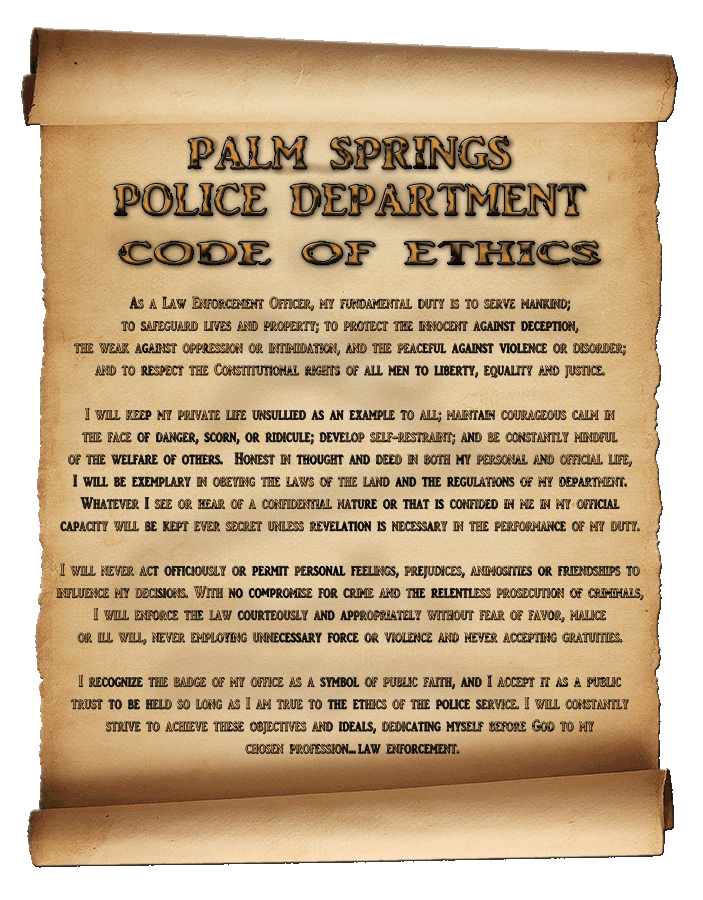 Palm Springs PD Section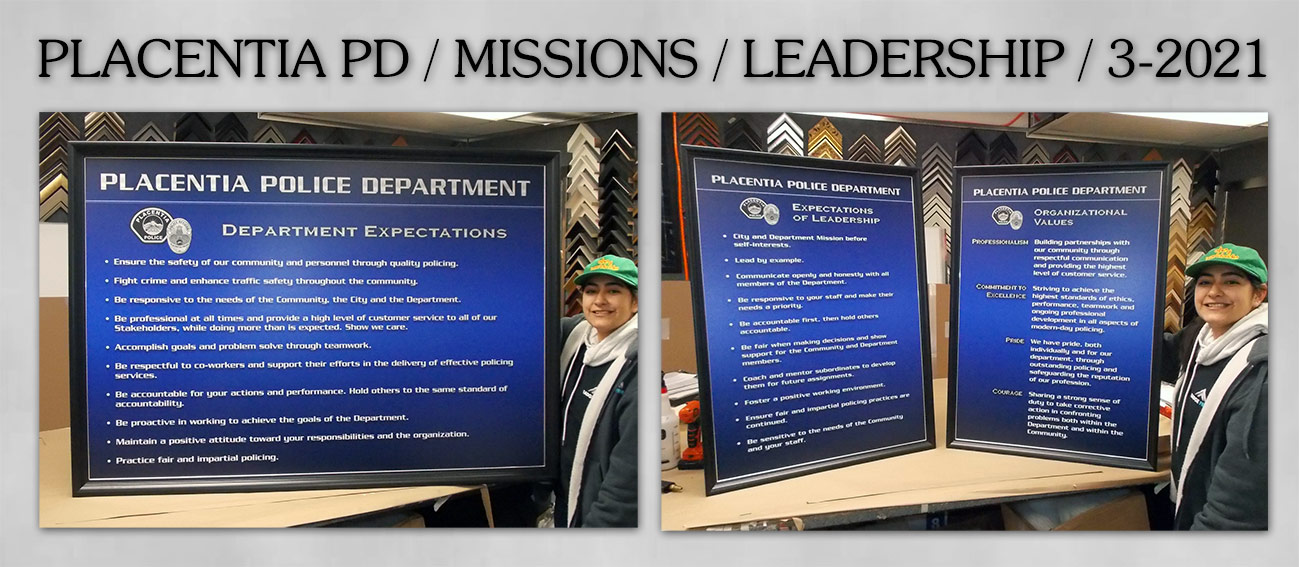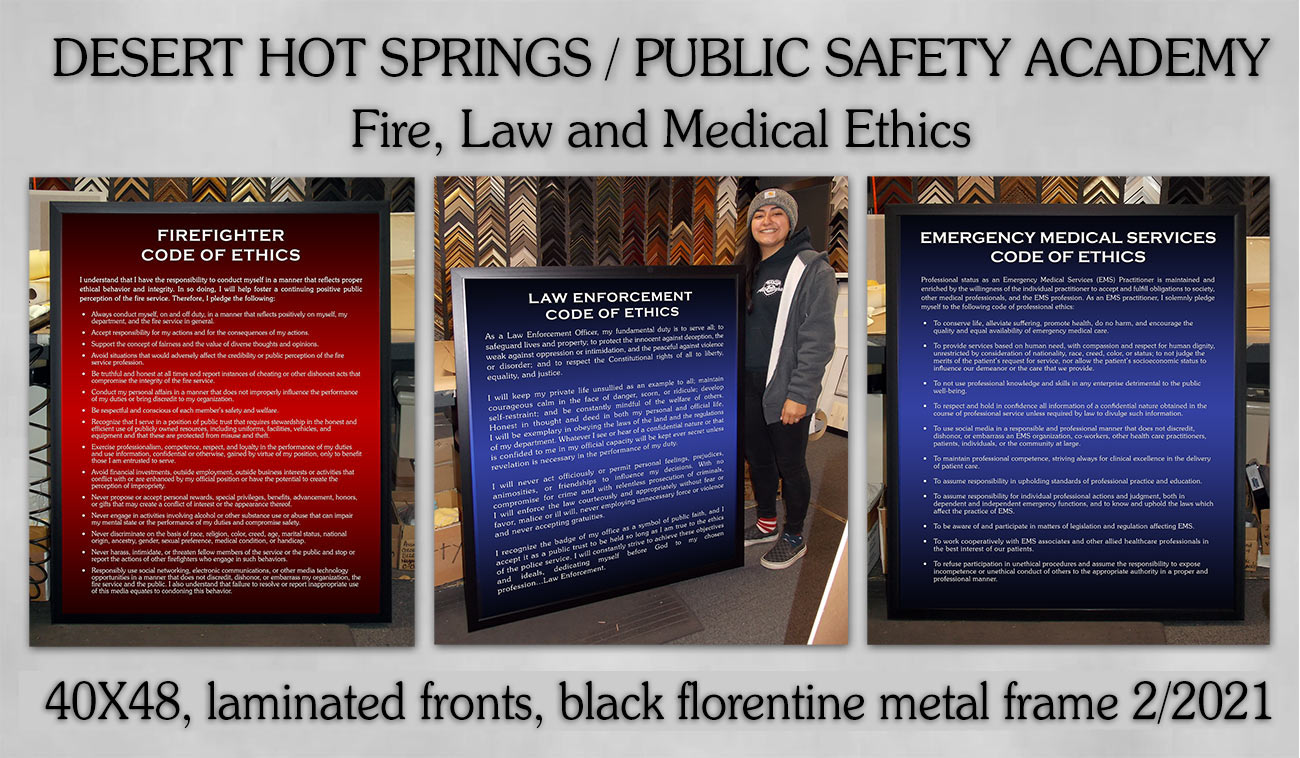 Fire Section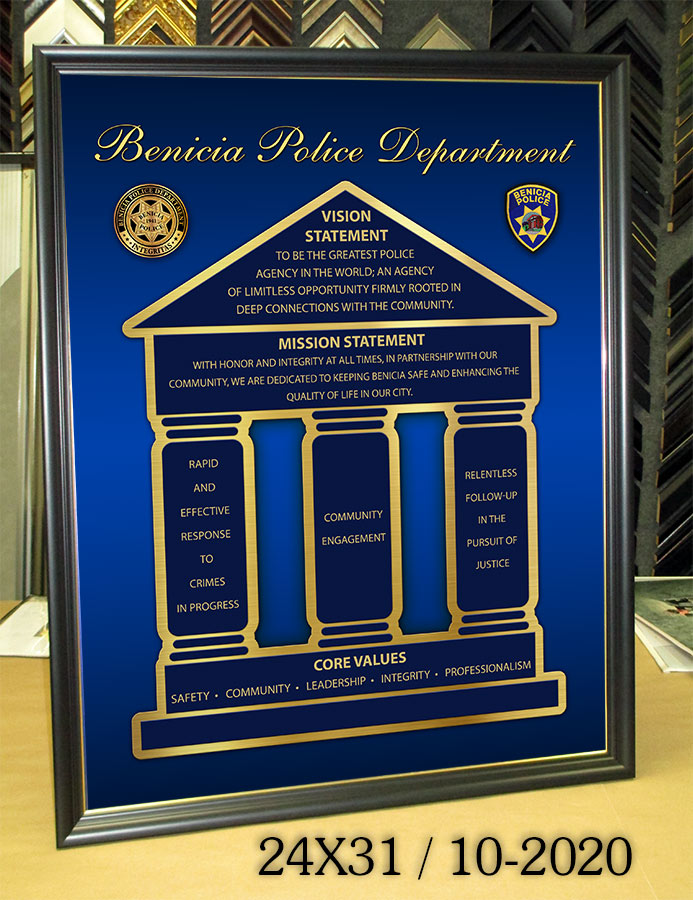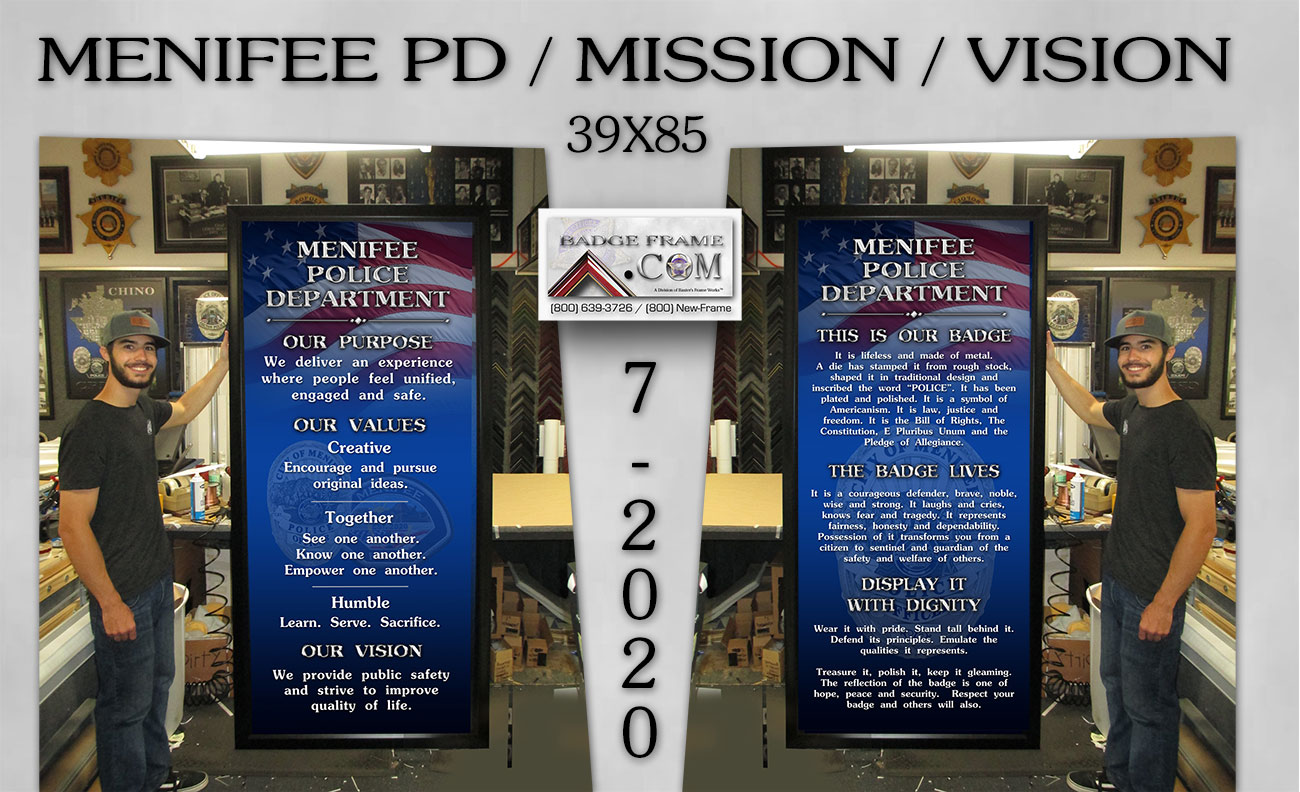 Sign Section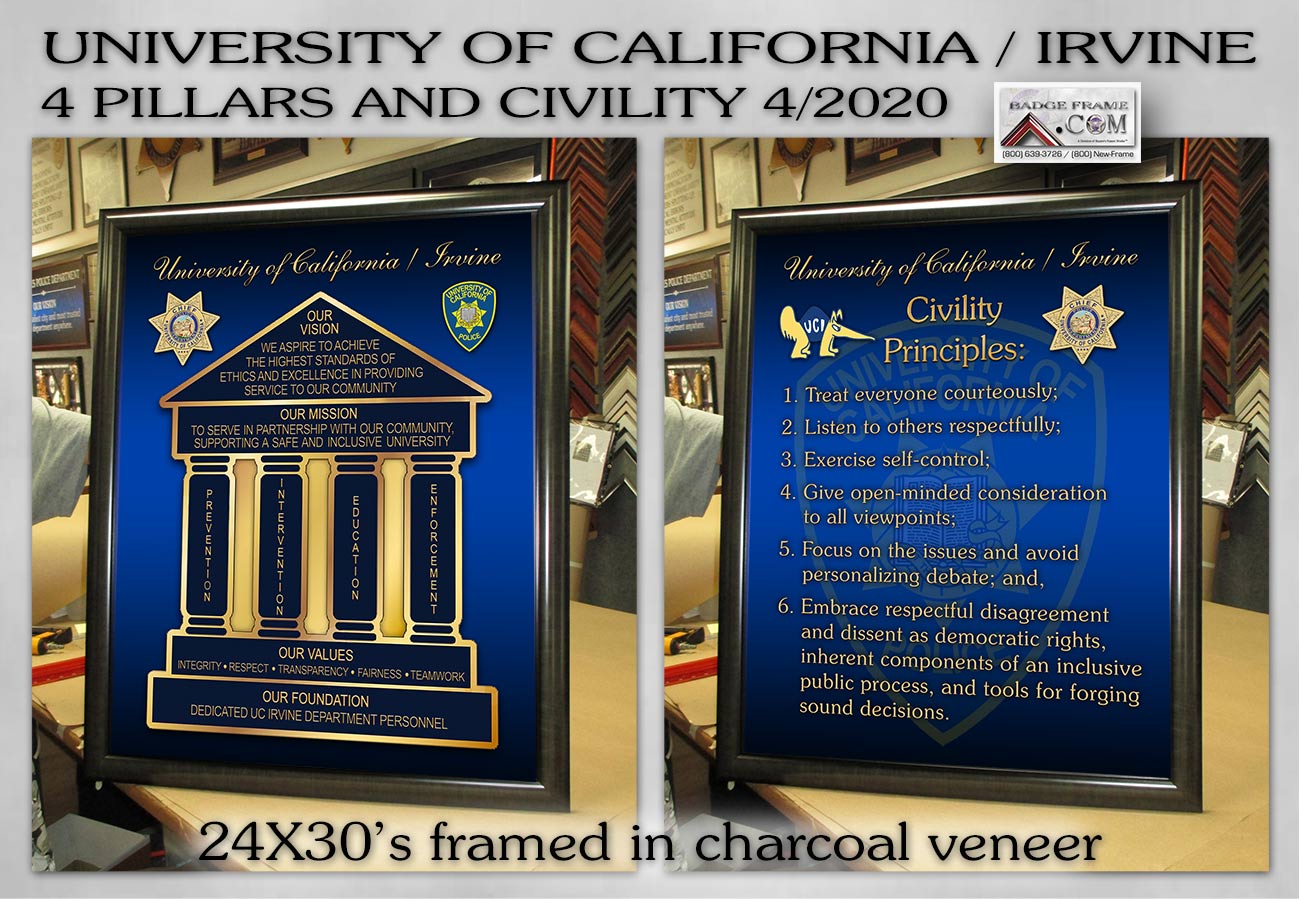 University Section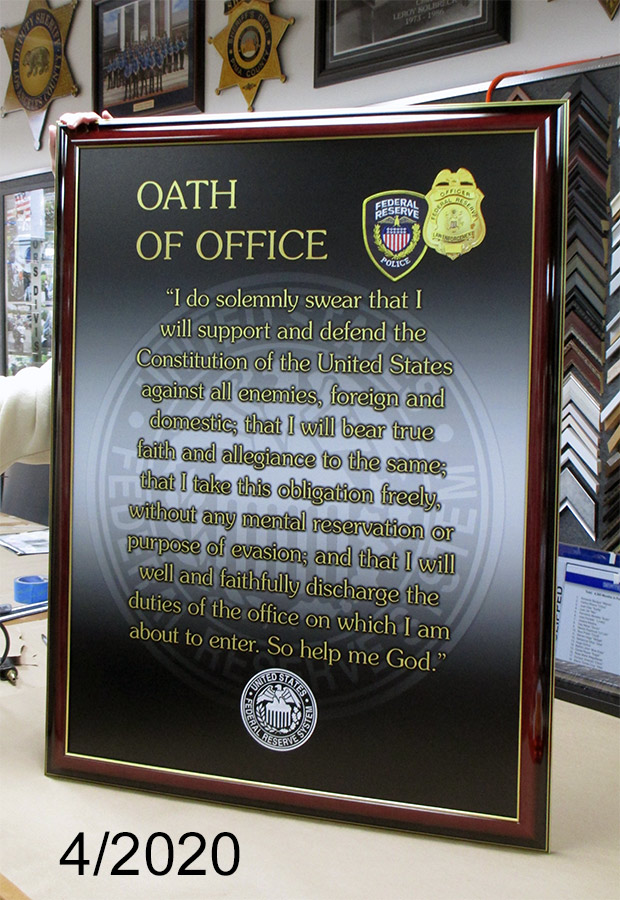 Federal Reserve Section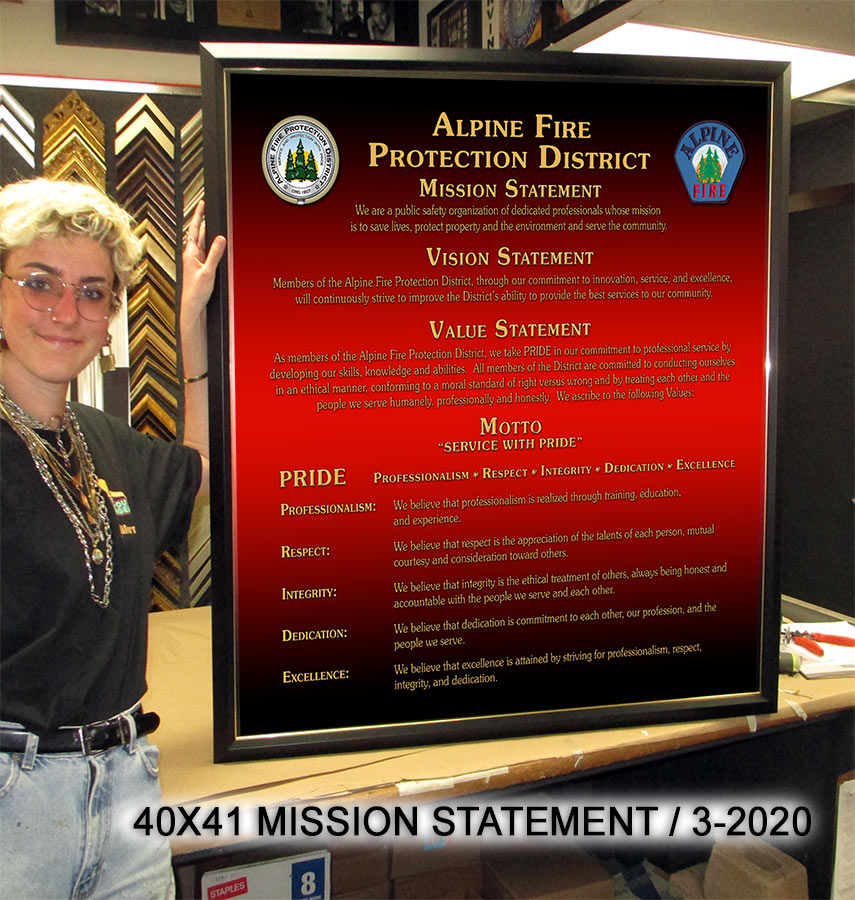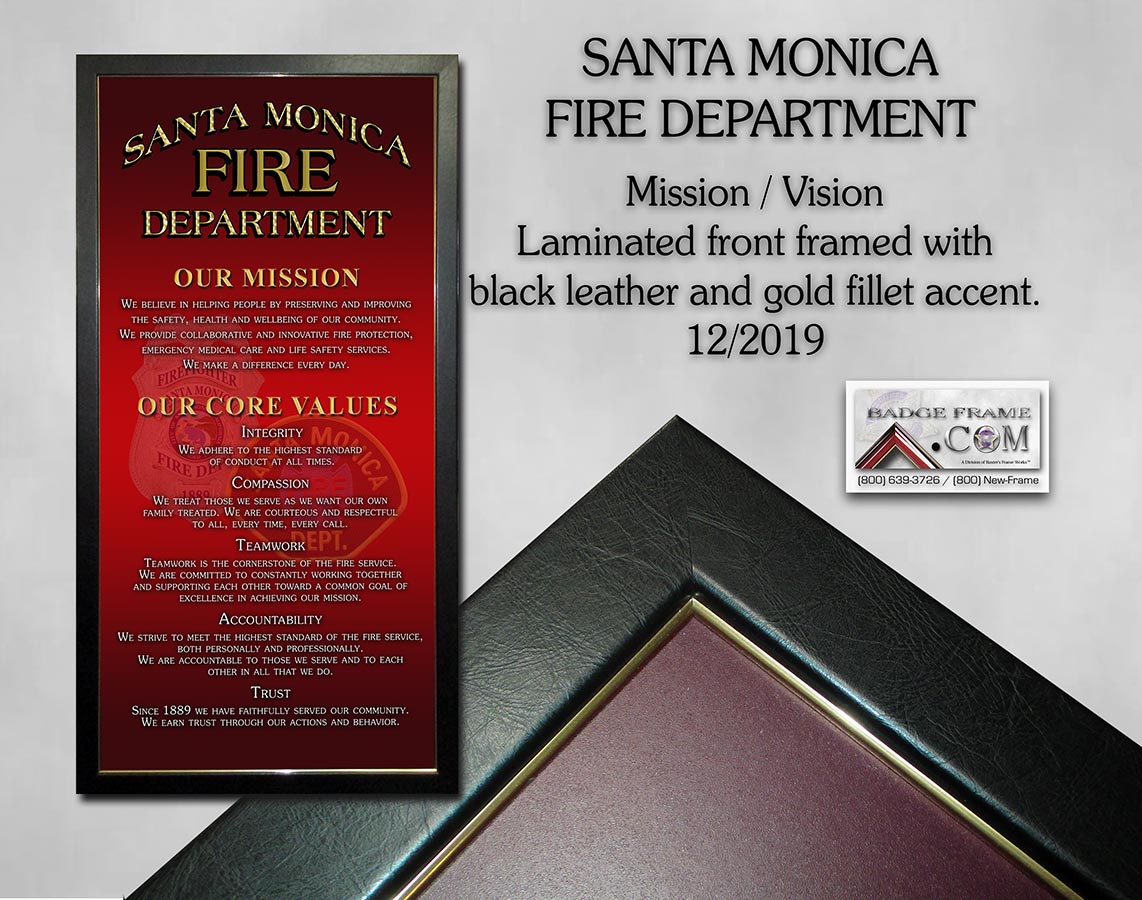 Fire Section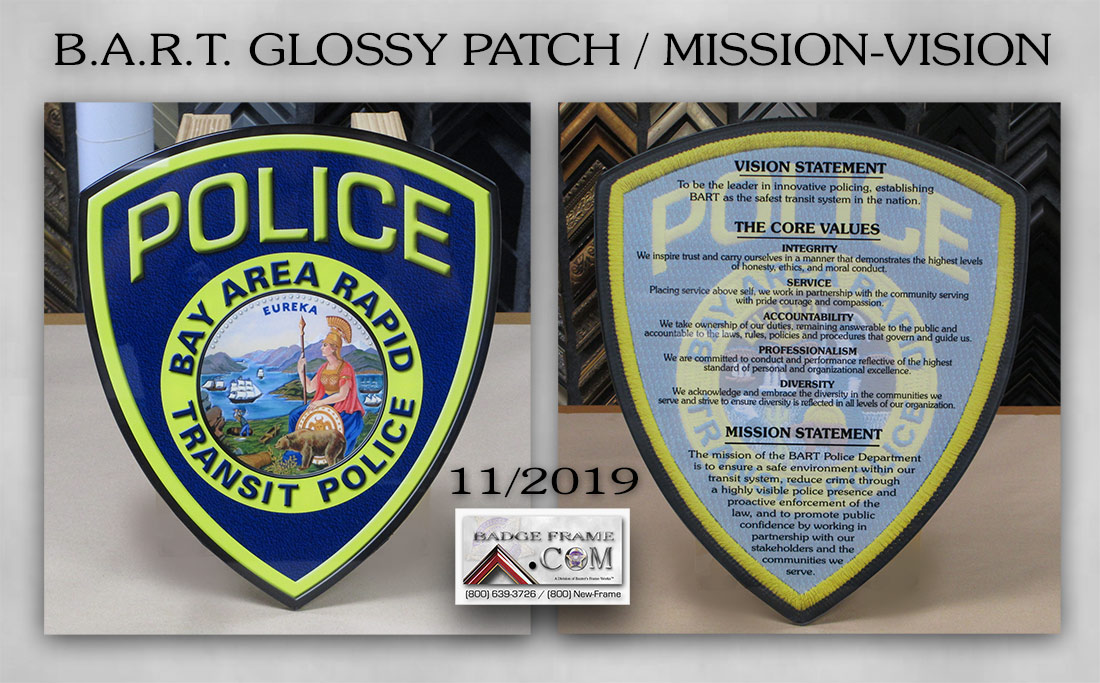 Badge & Patch Section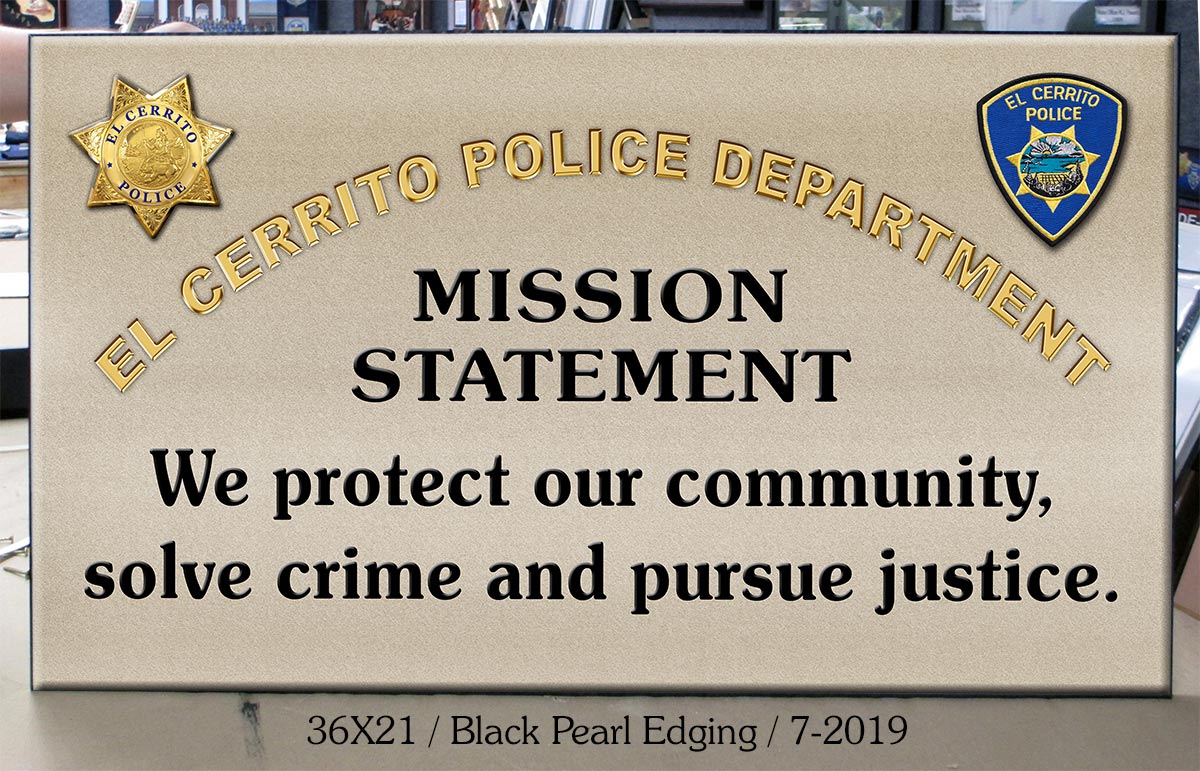 Flag Section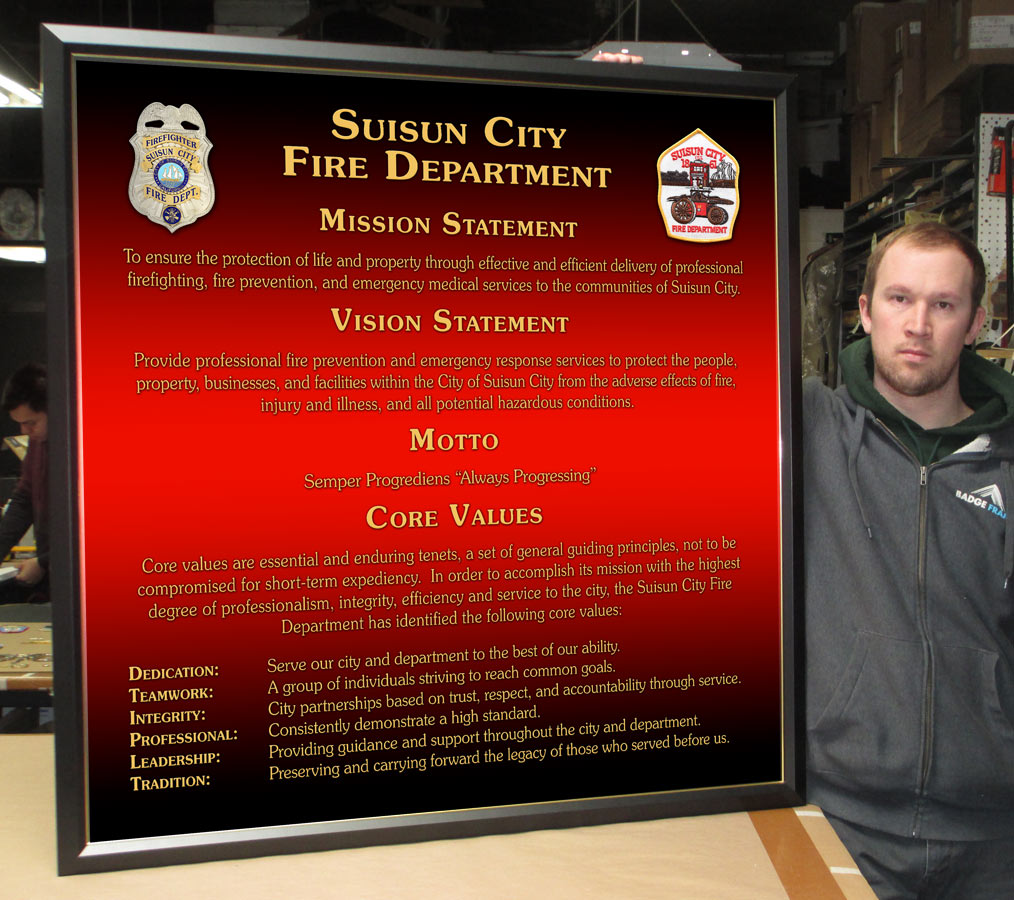 Fire Section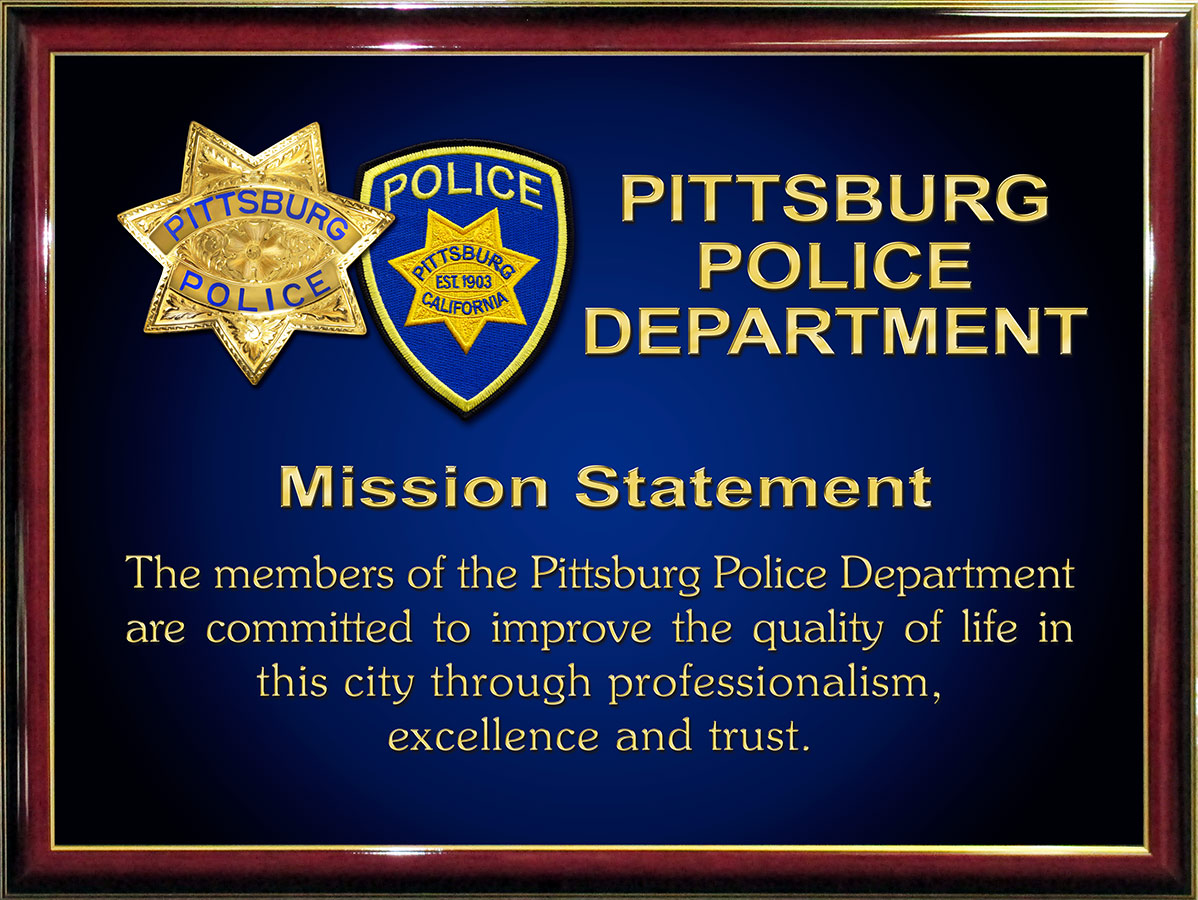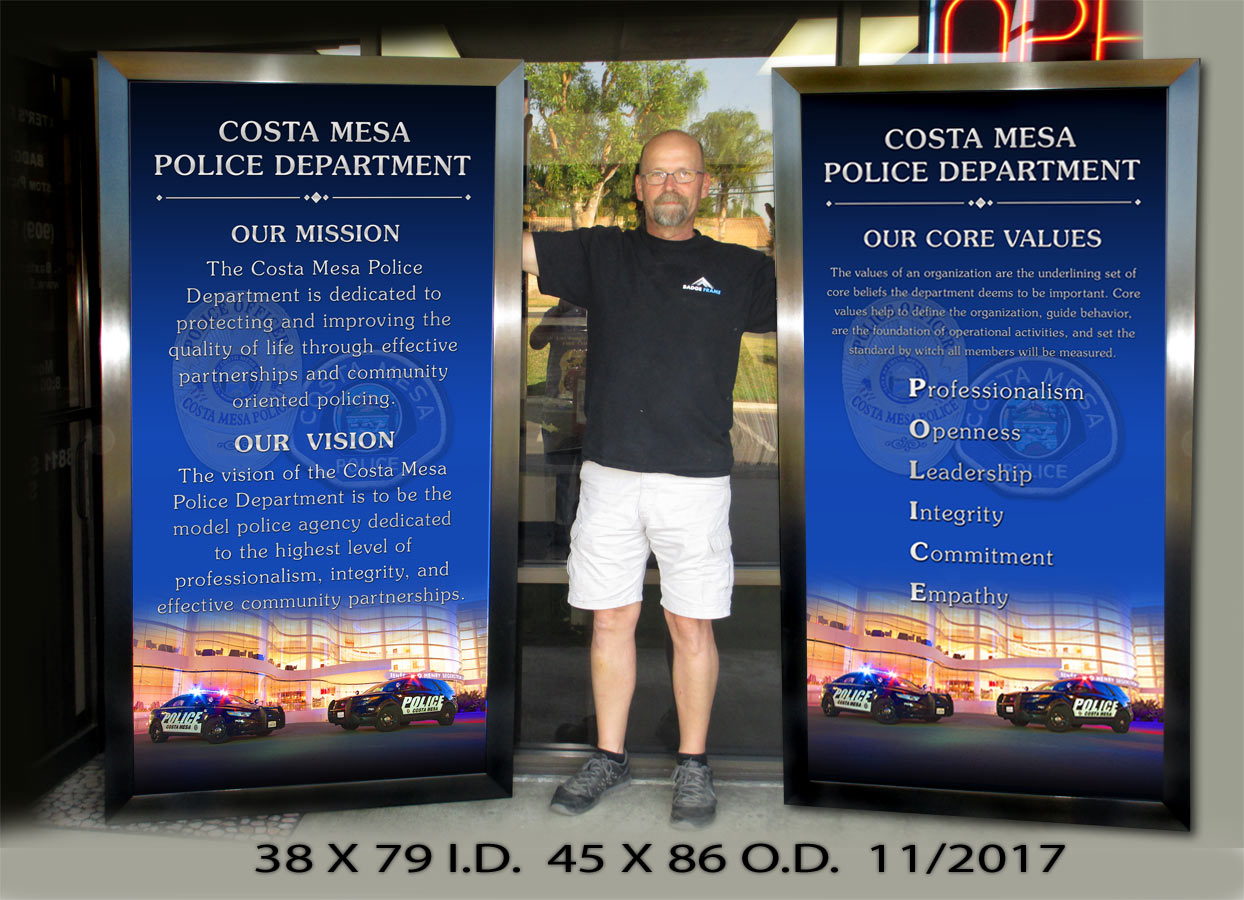 Large Sign Section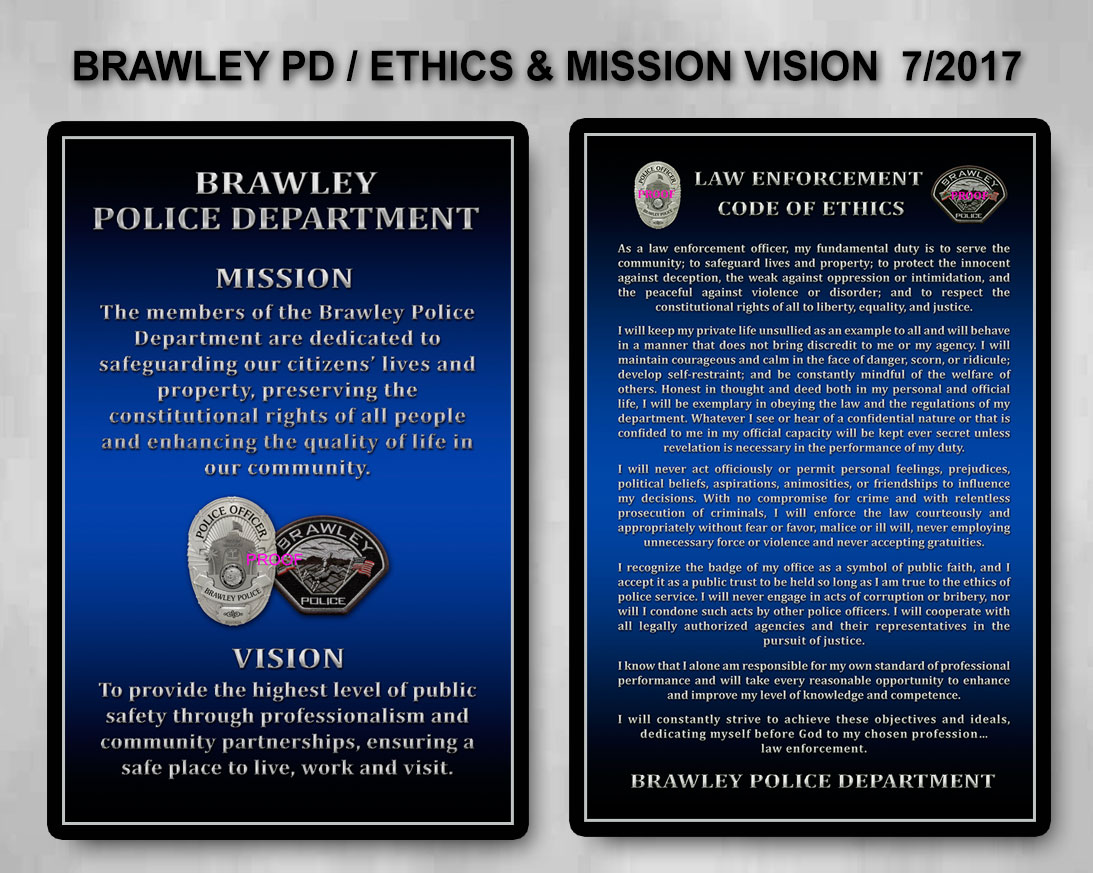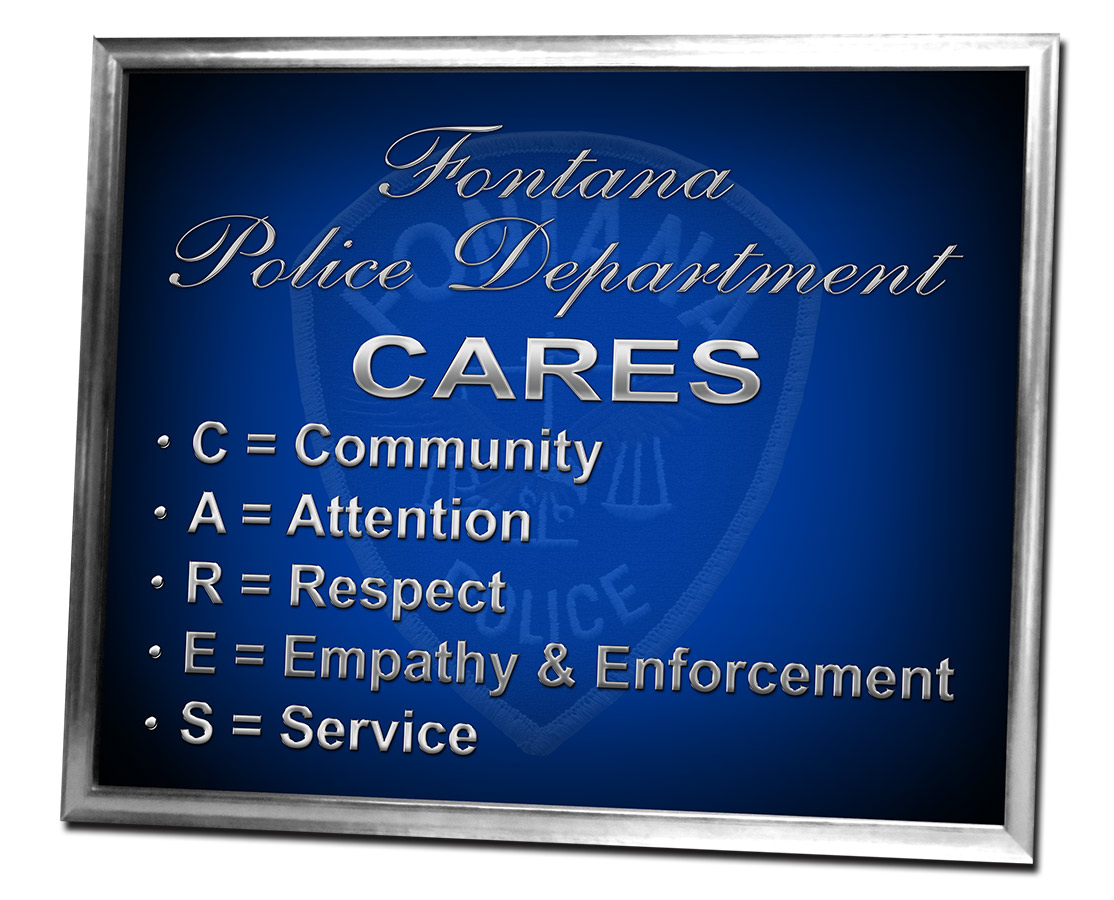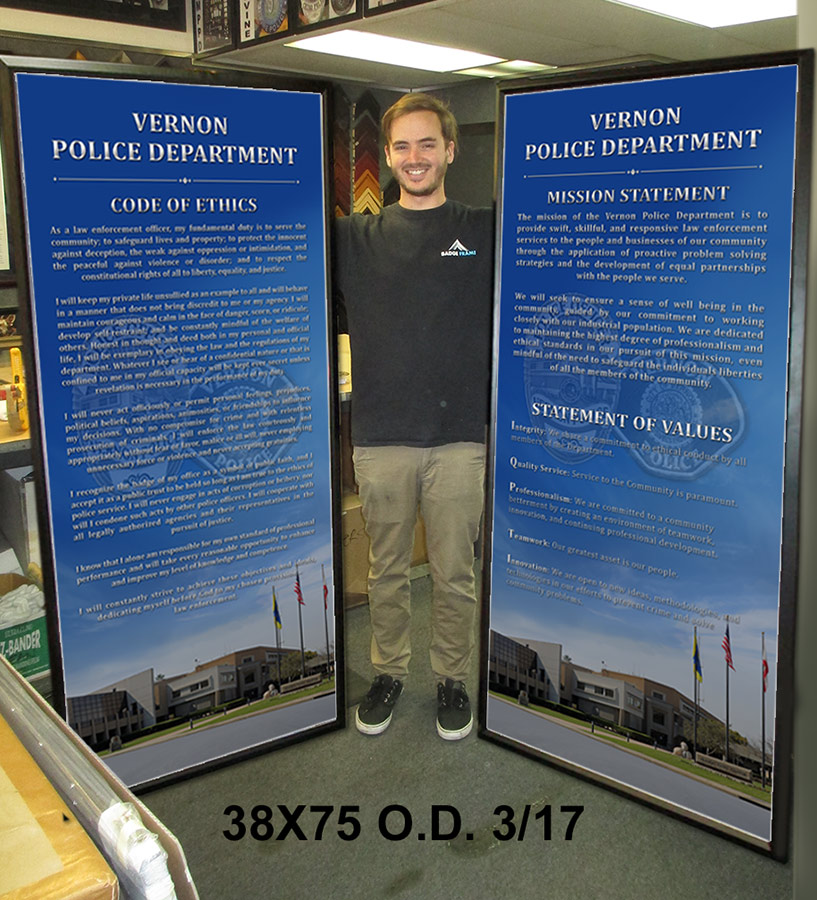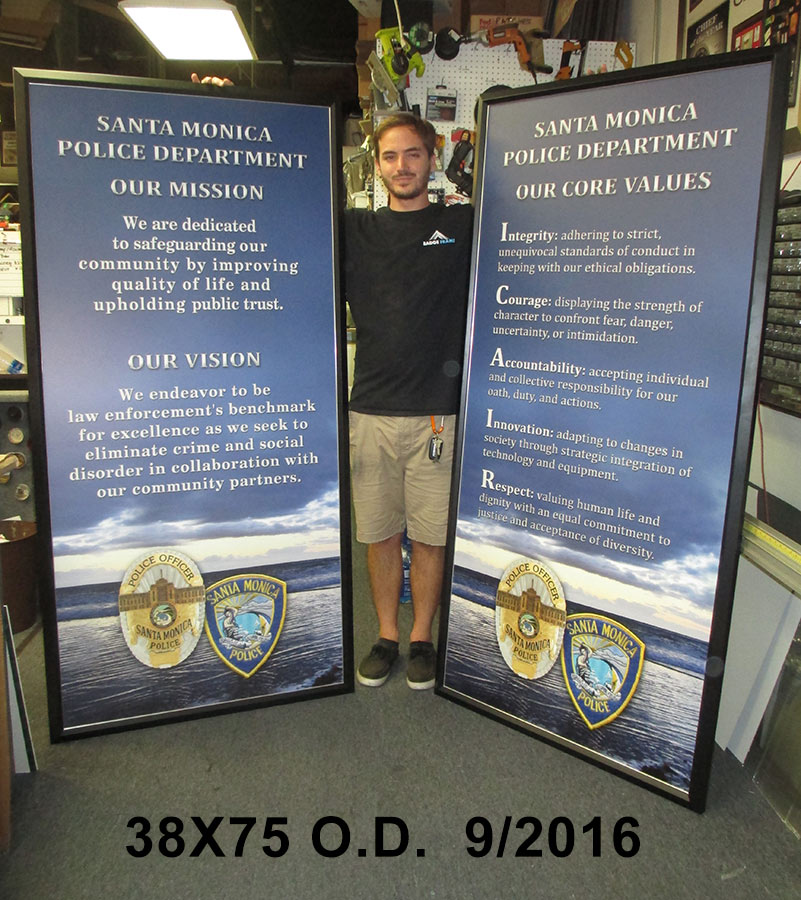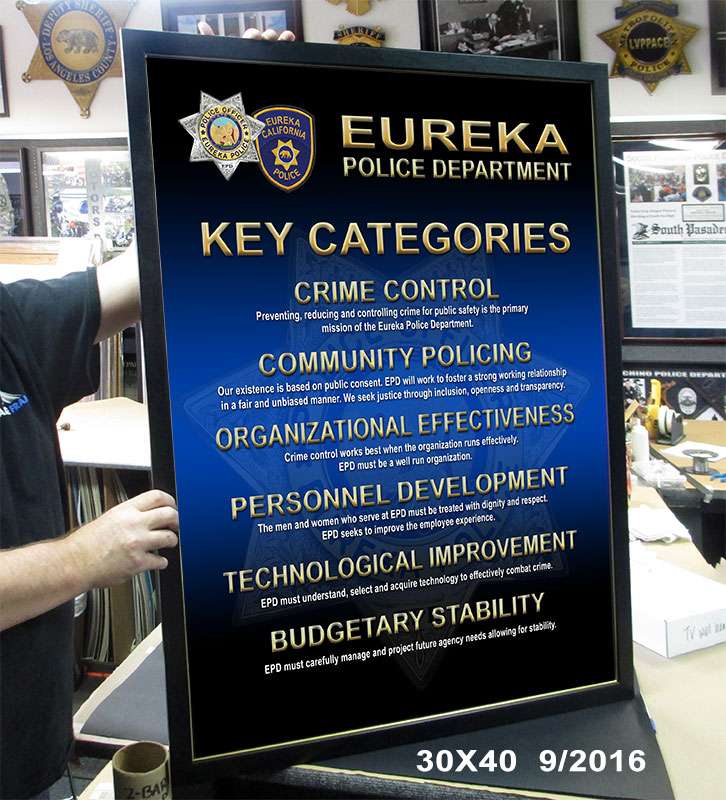 Santa Monica PD Section
Eureka Police Department's LEADERSHIP PLAN - Andrew G. Mills, Chief of Police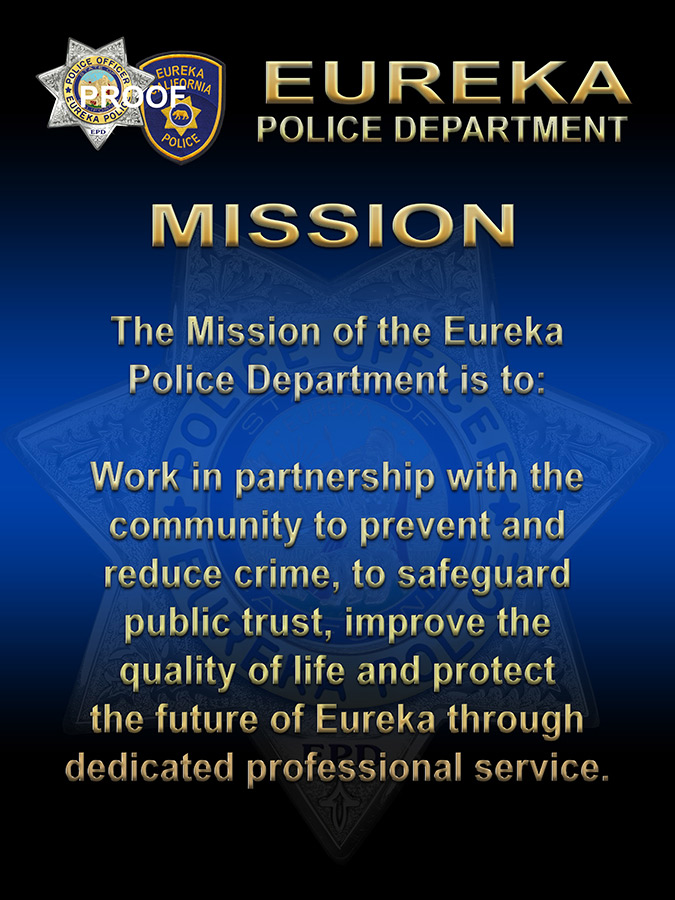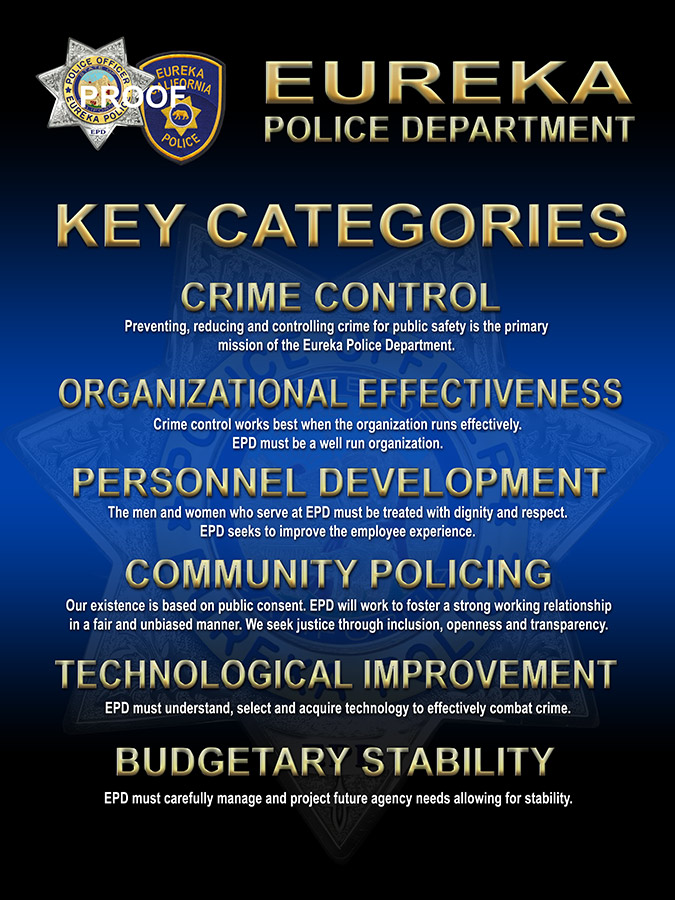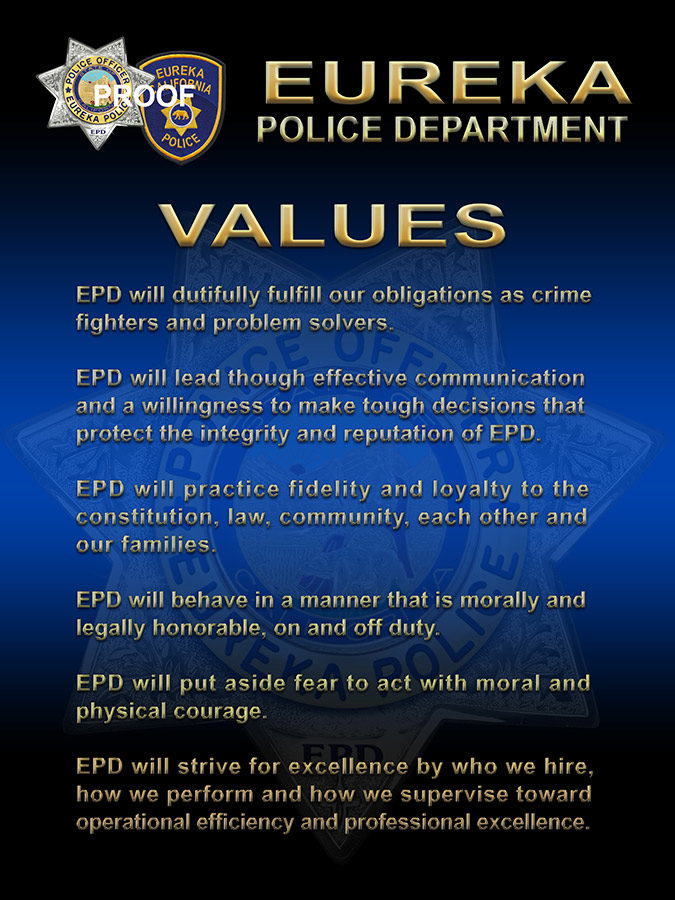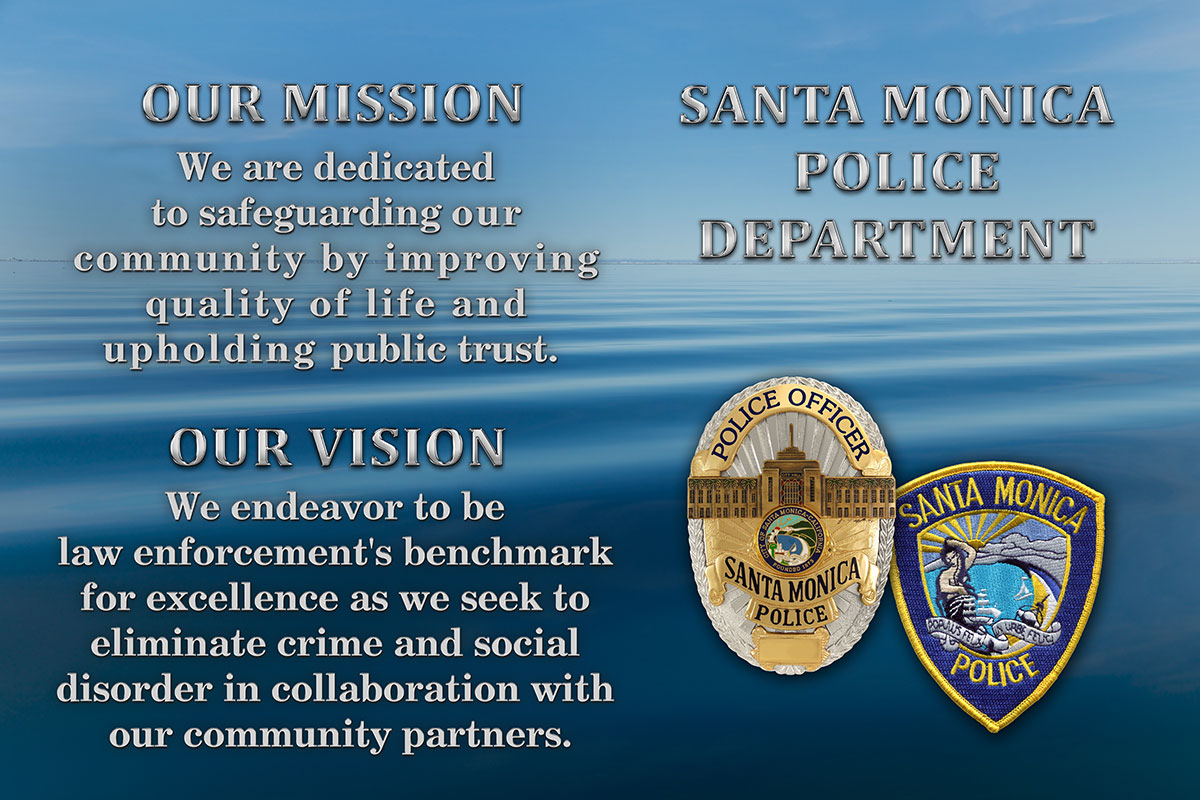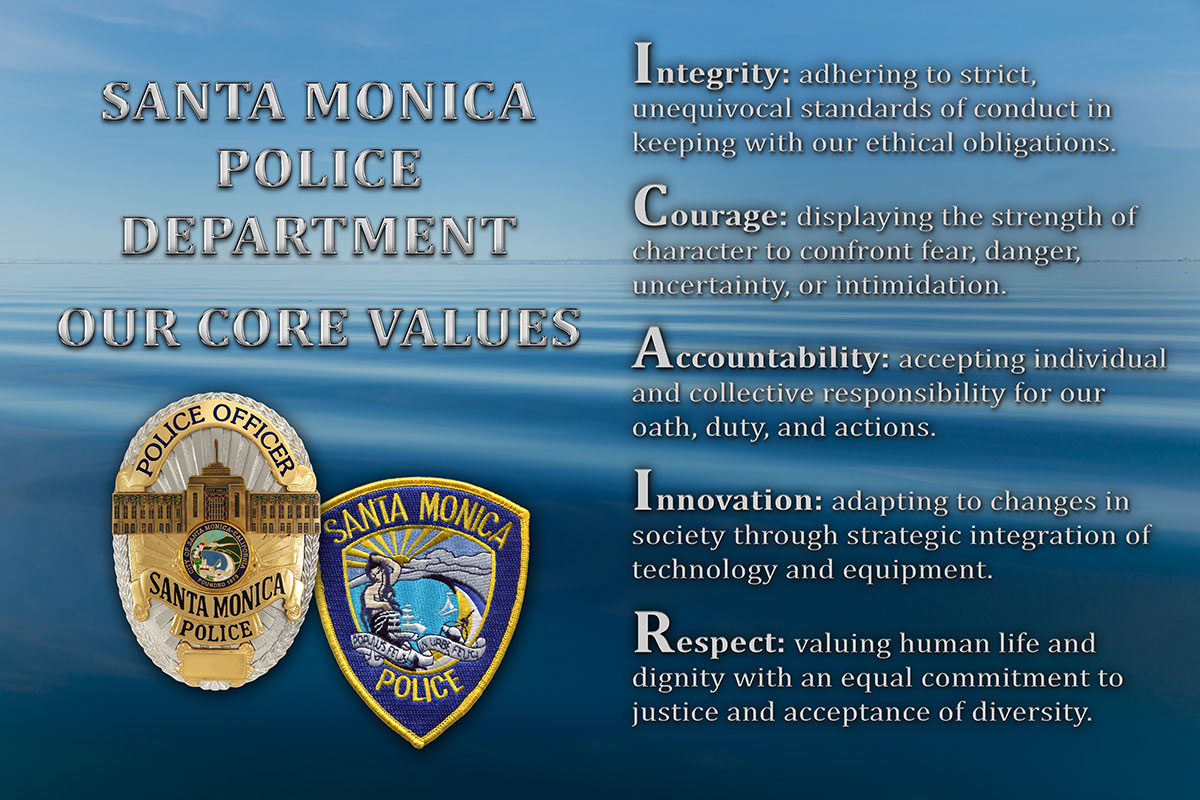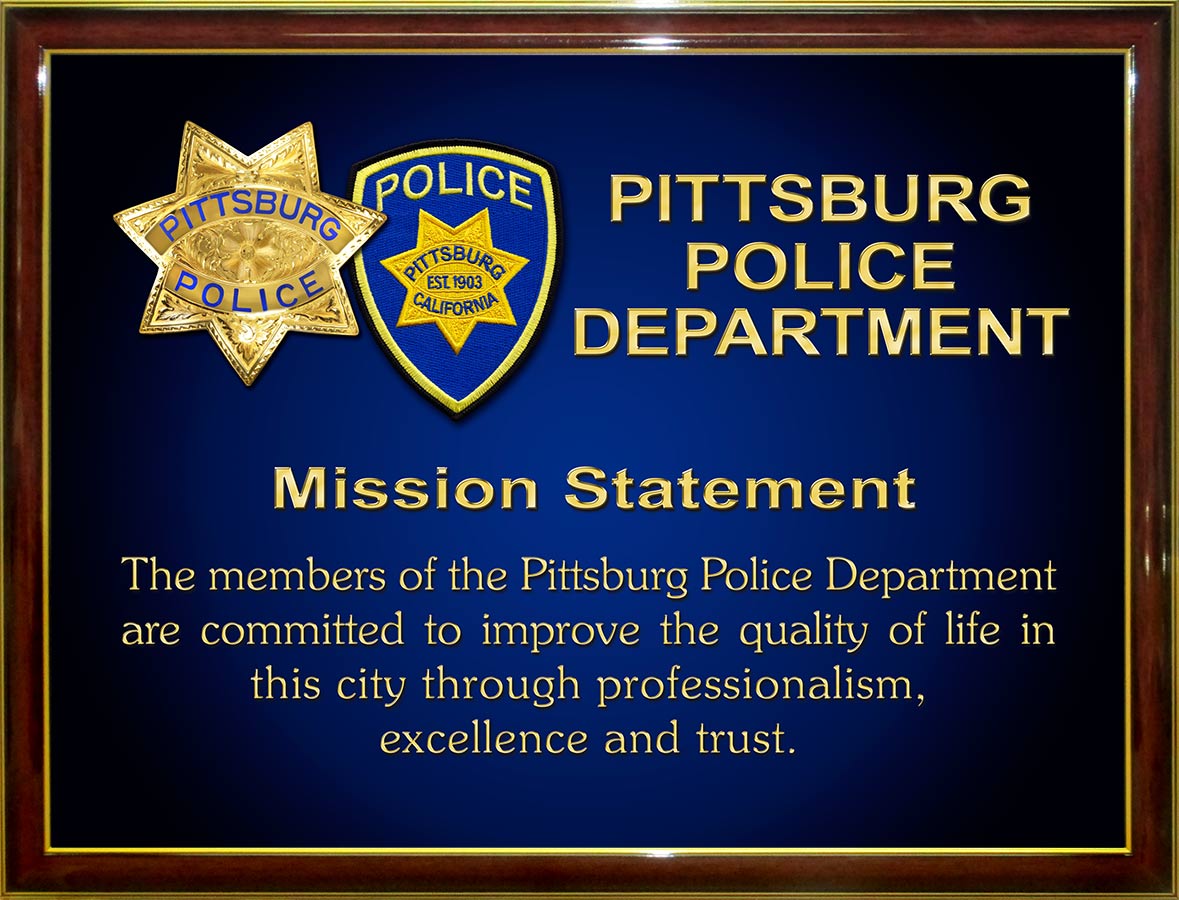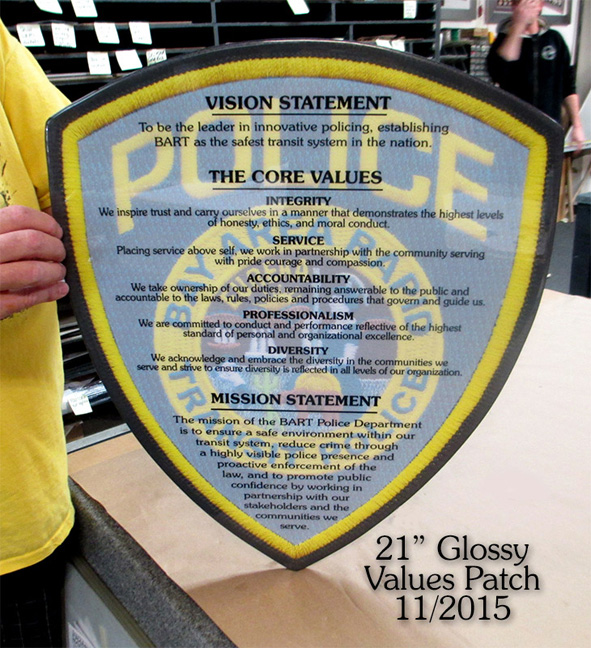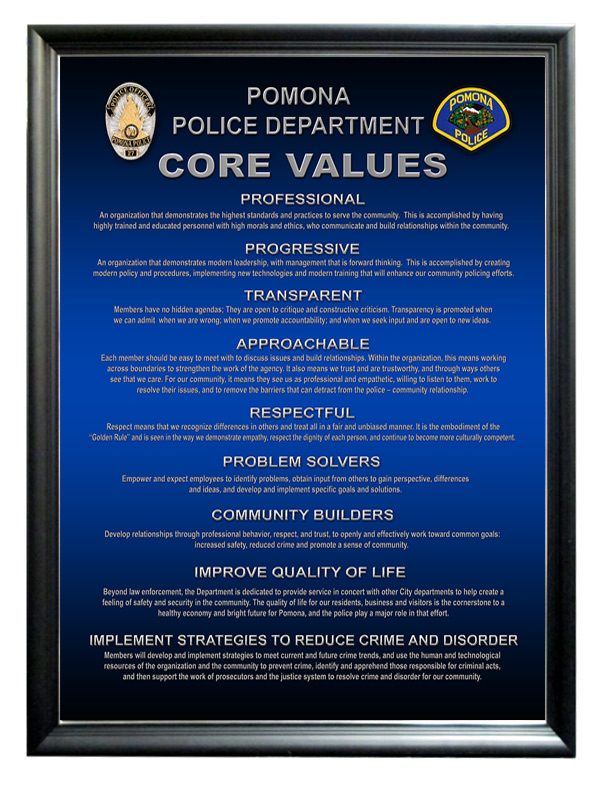 Oversize Patches & Badges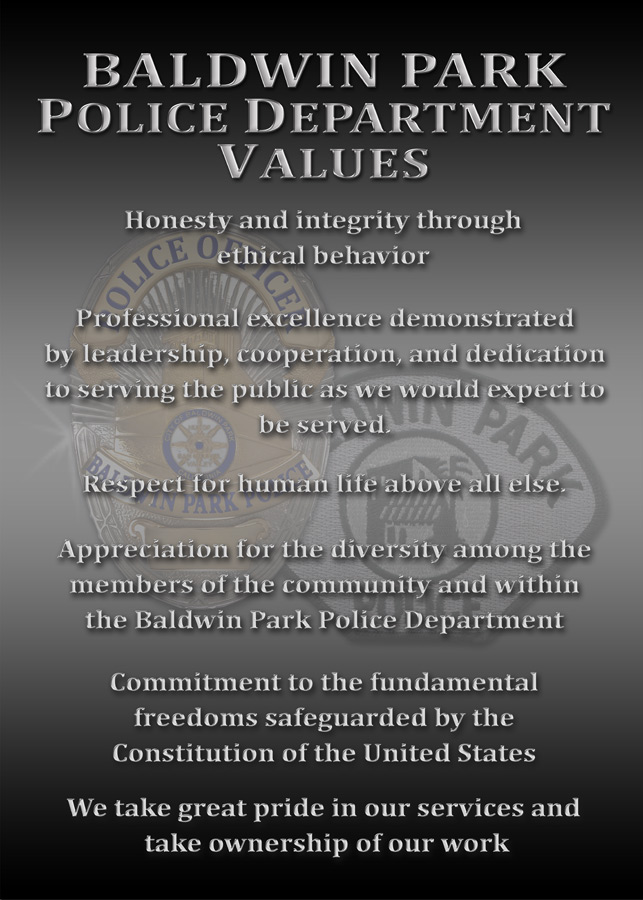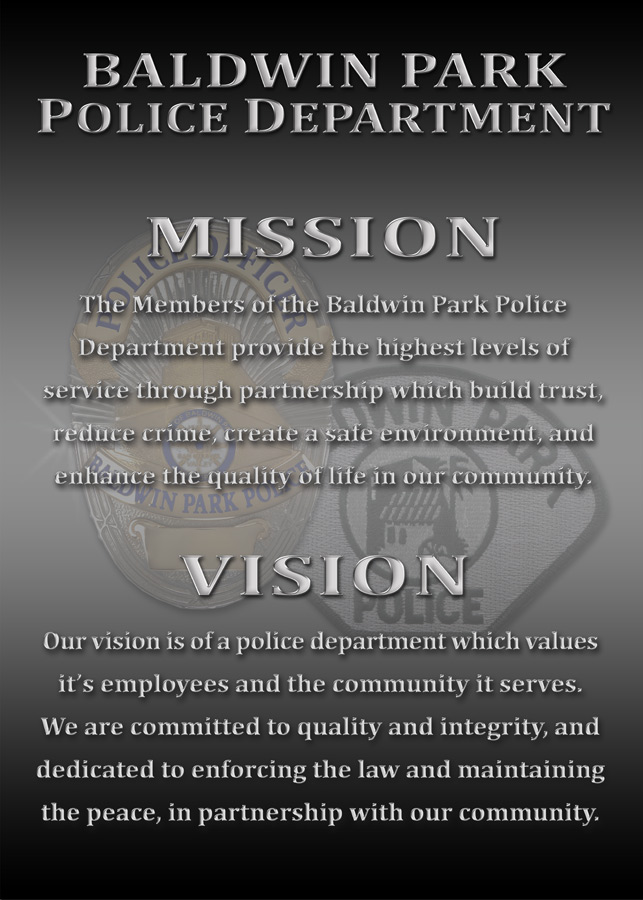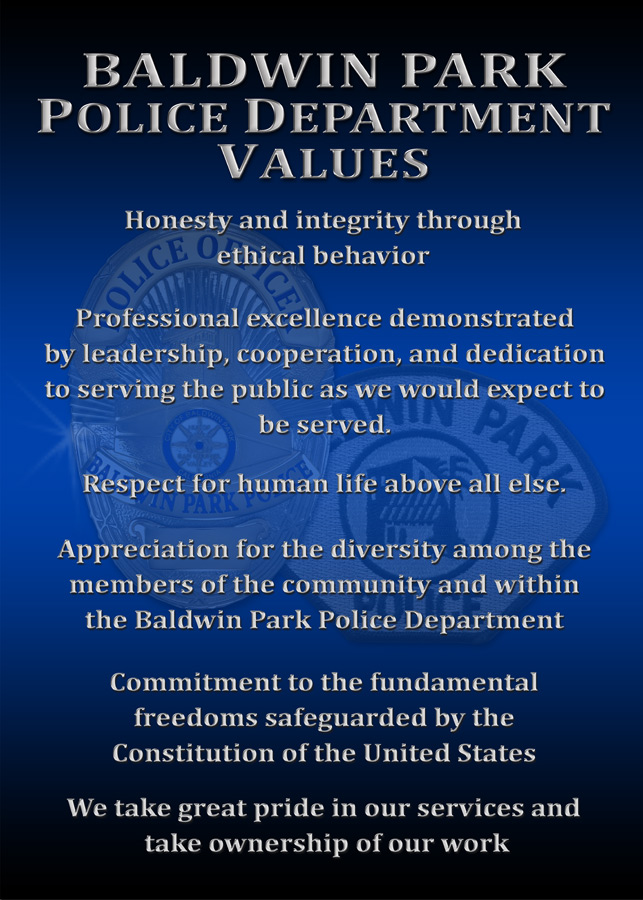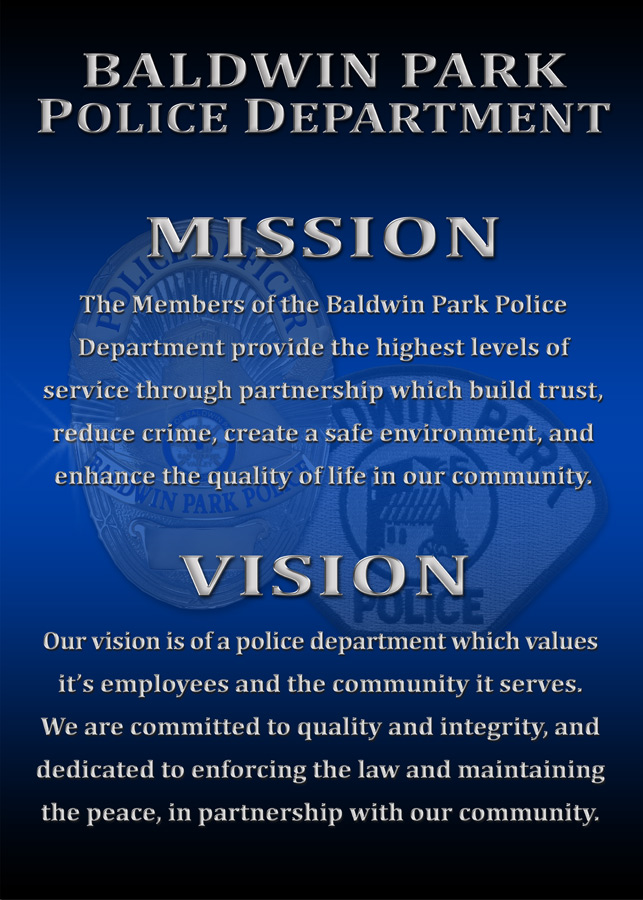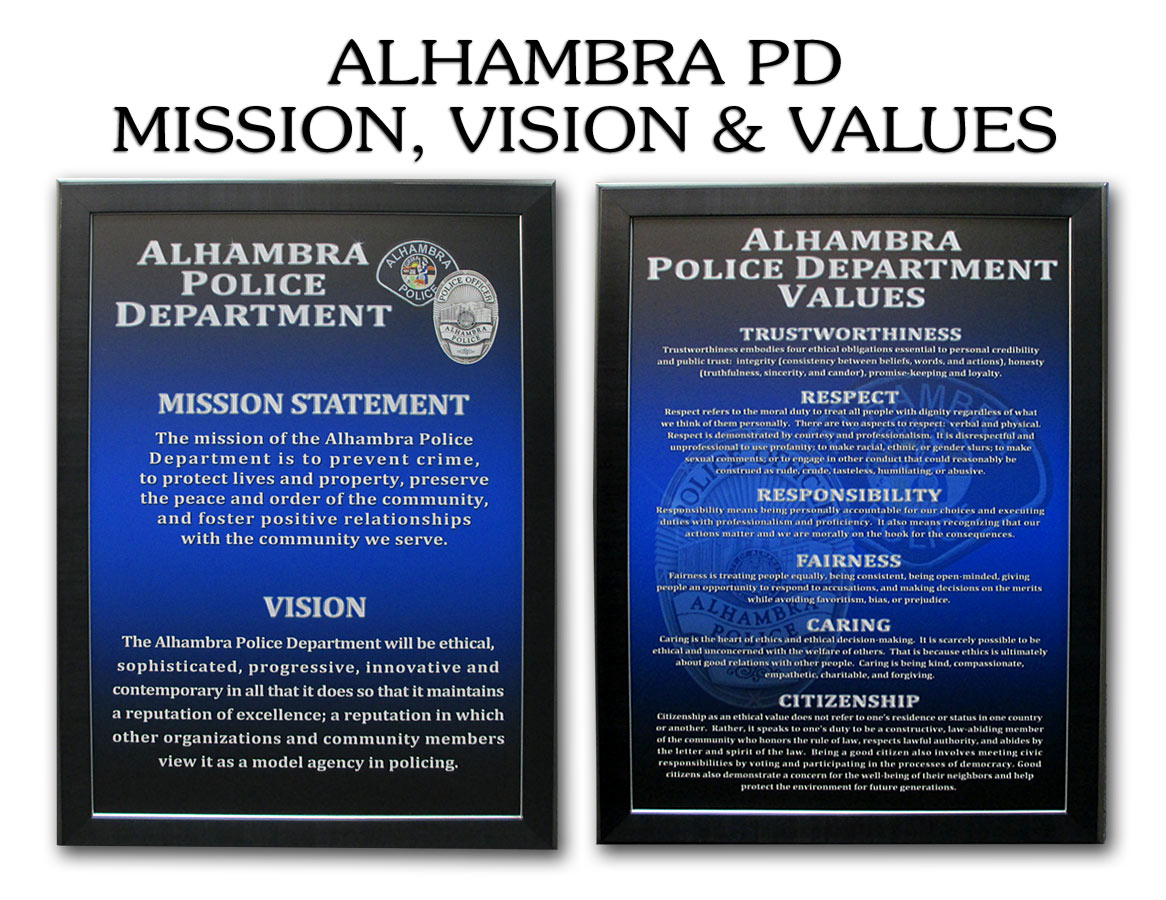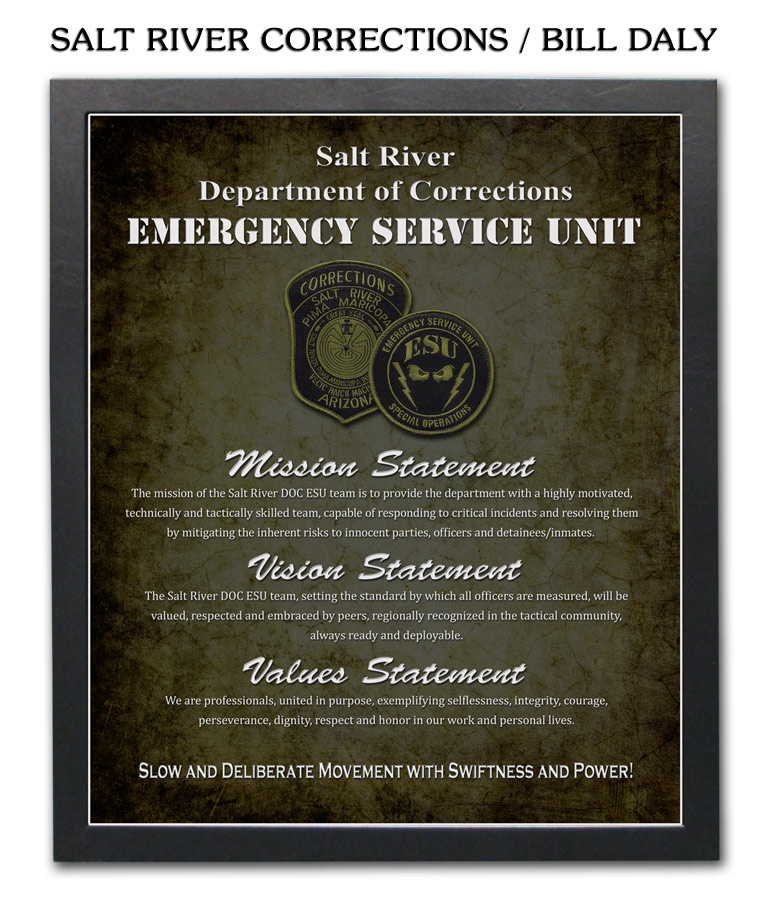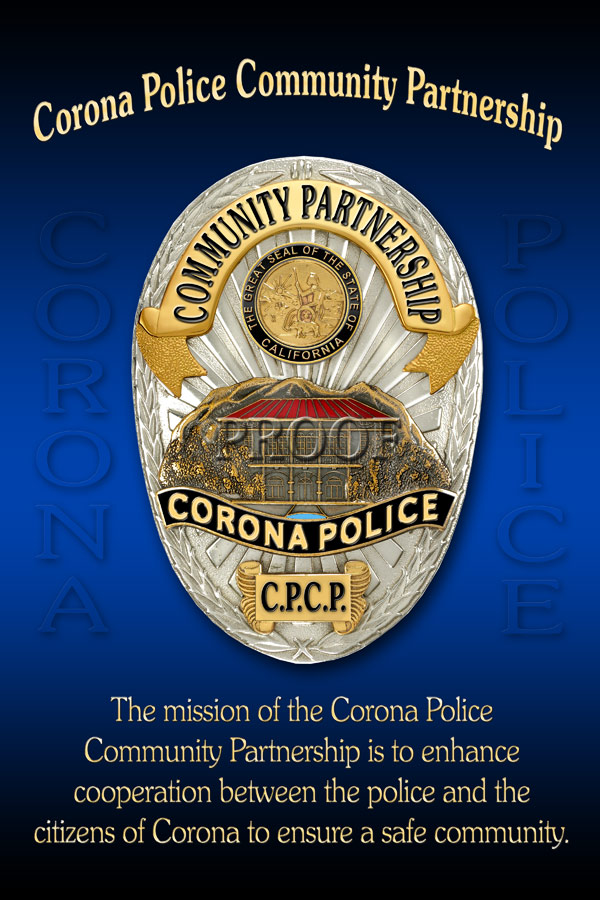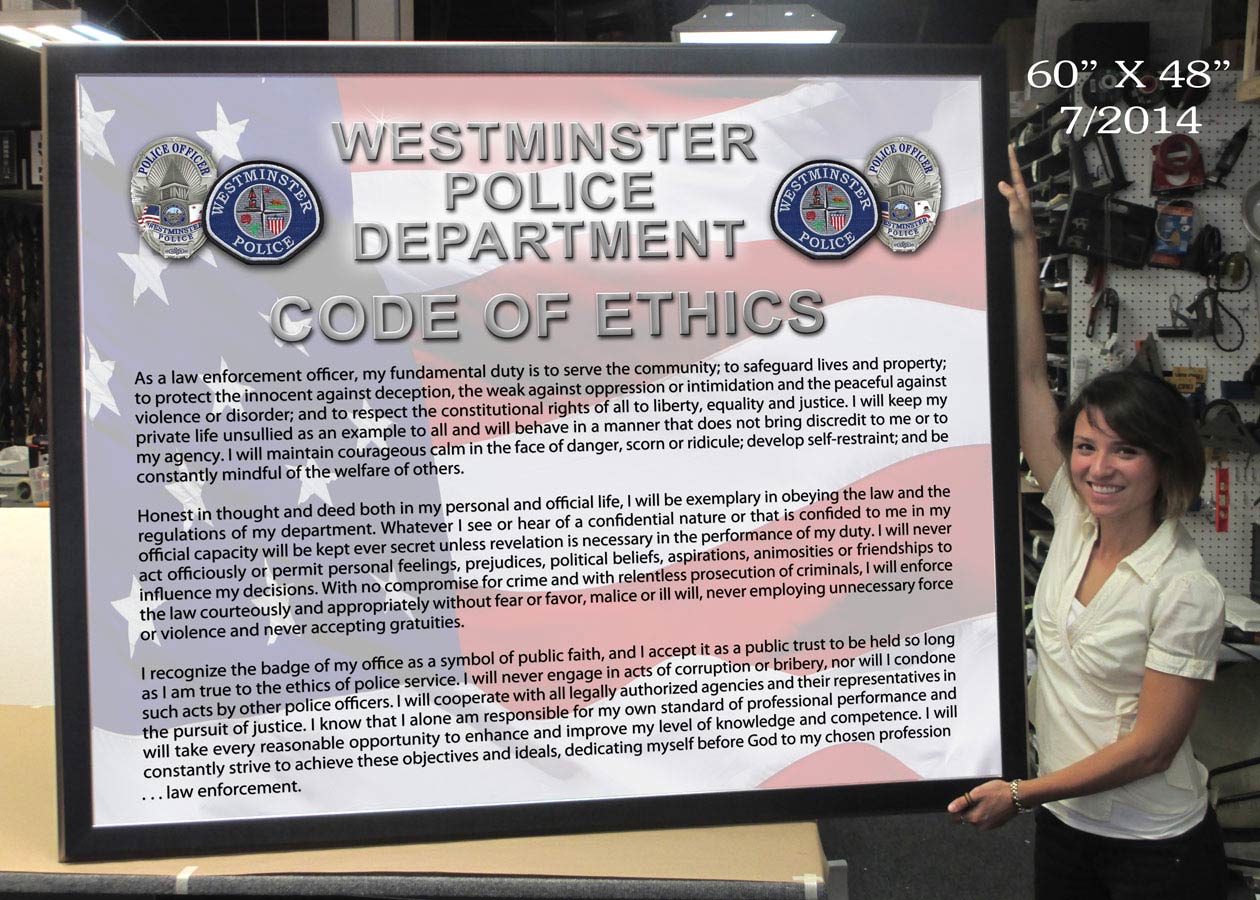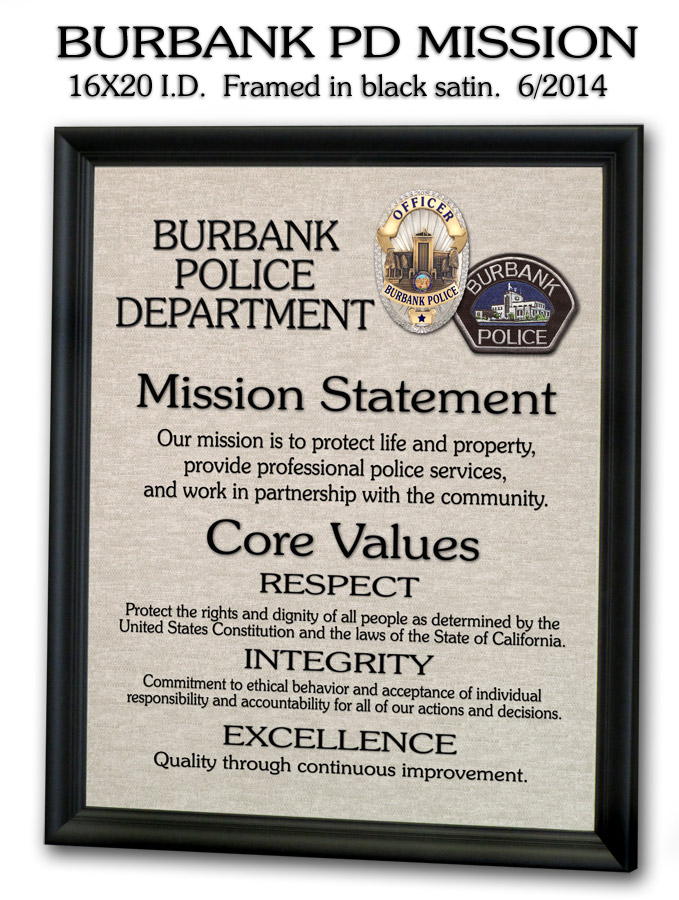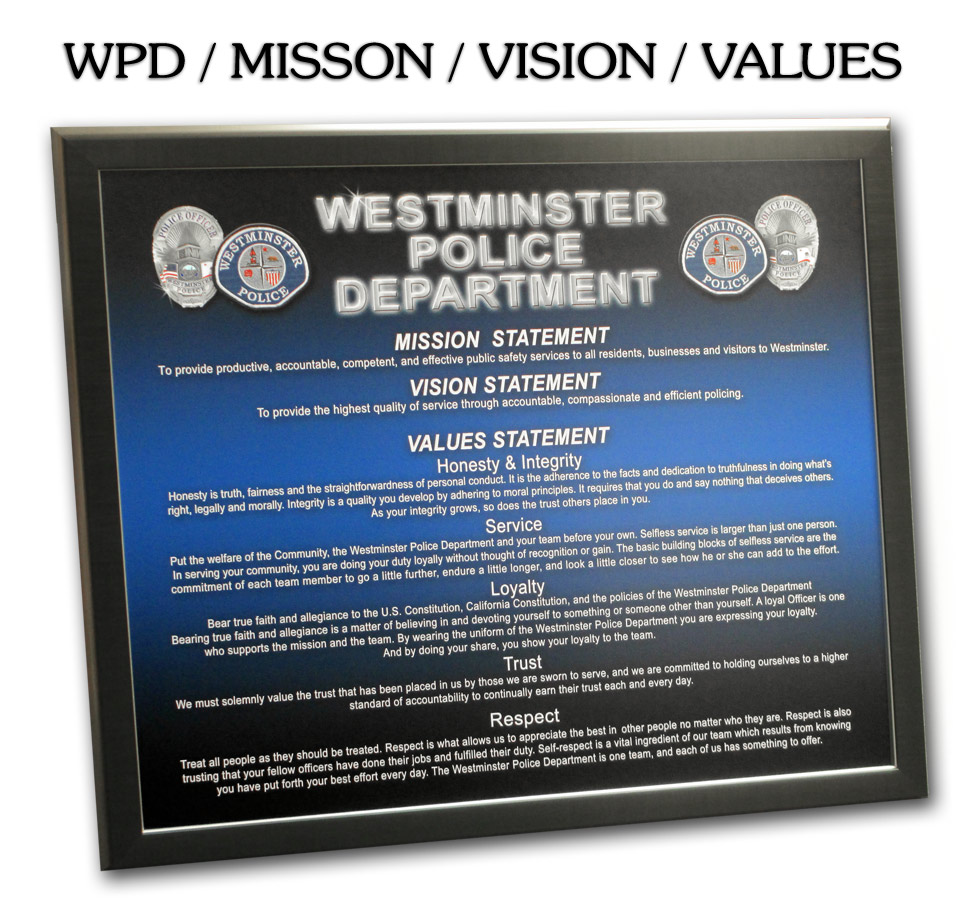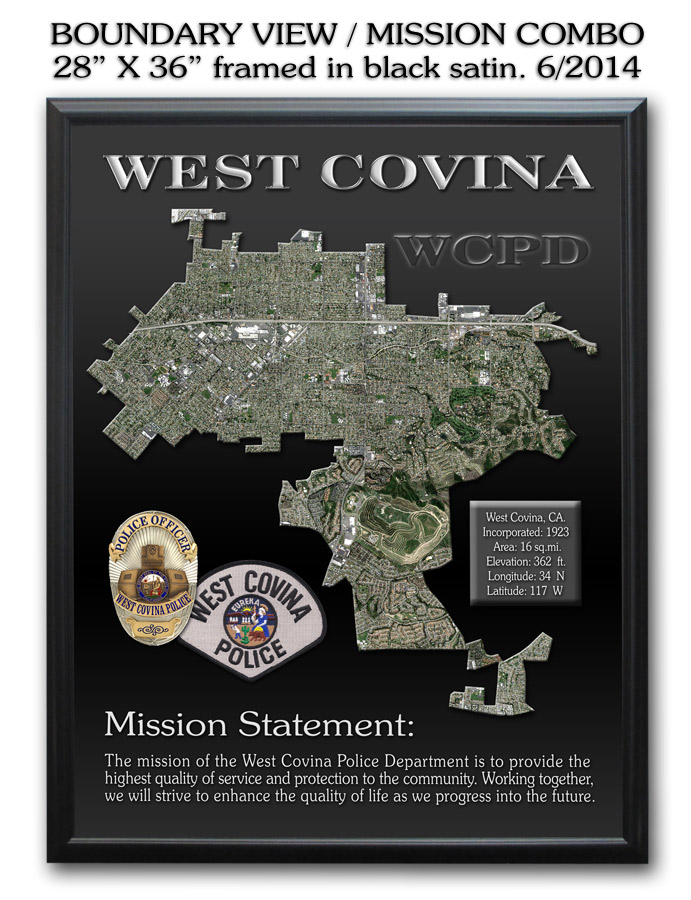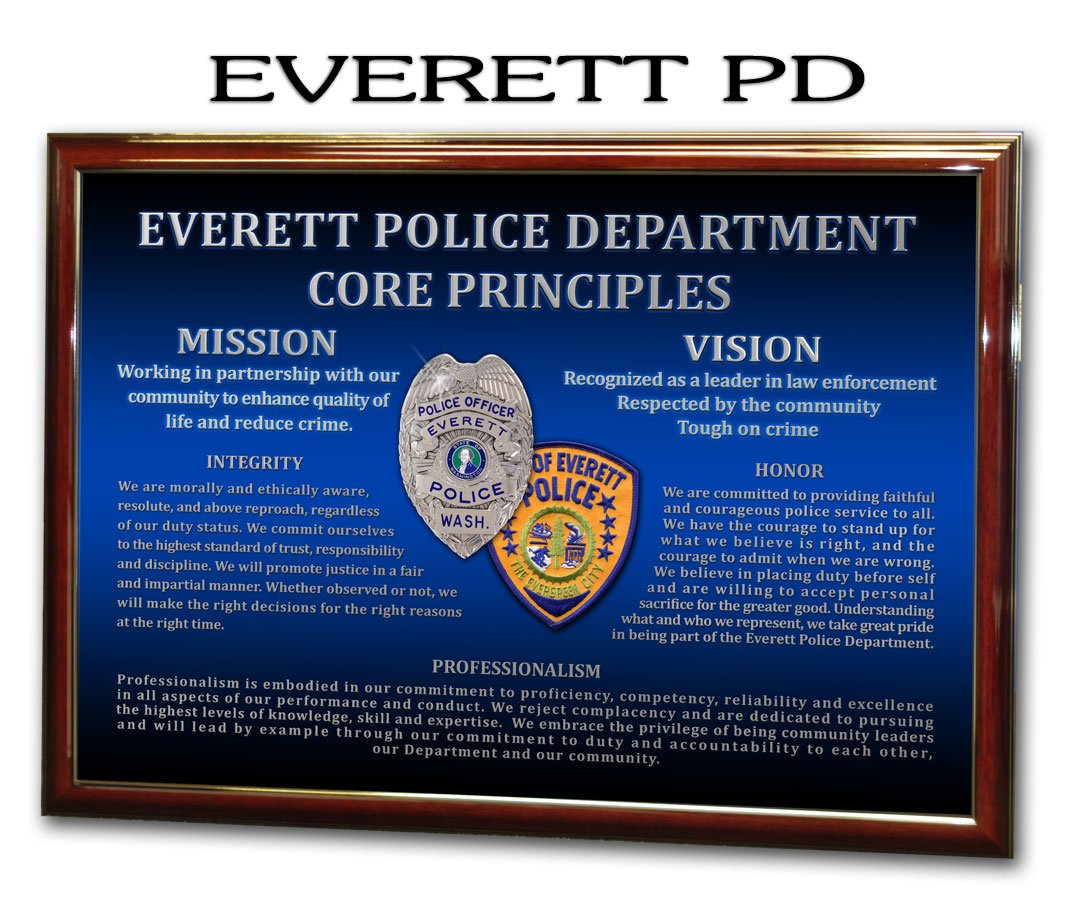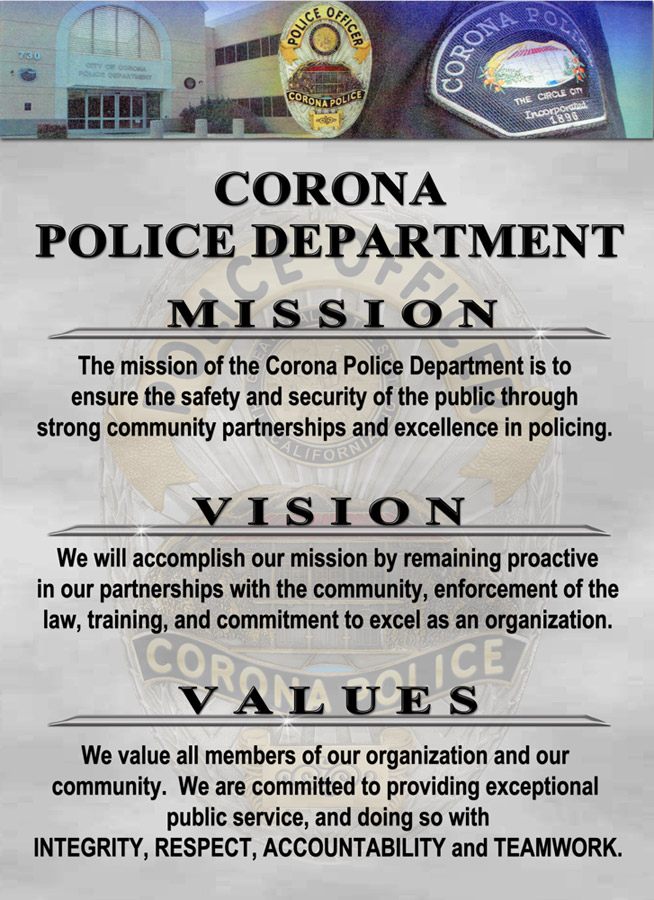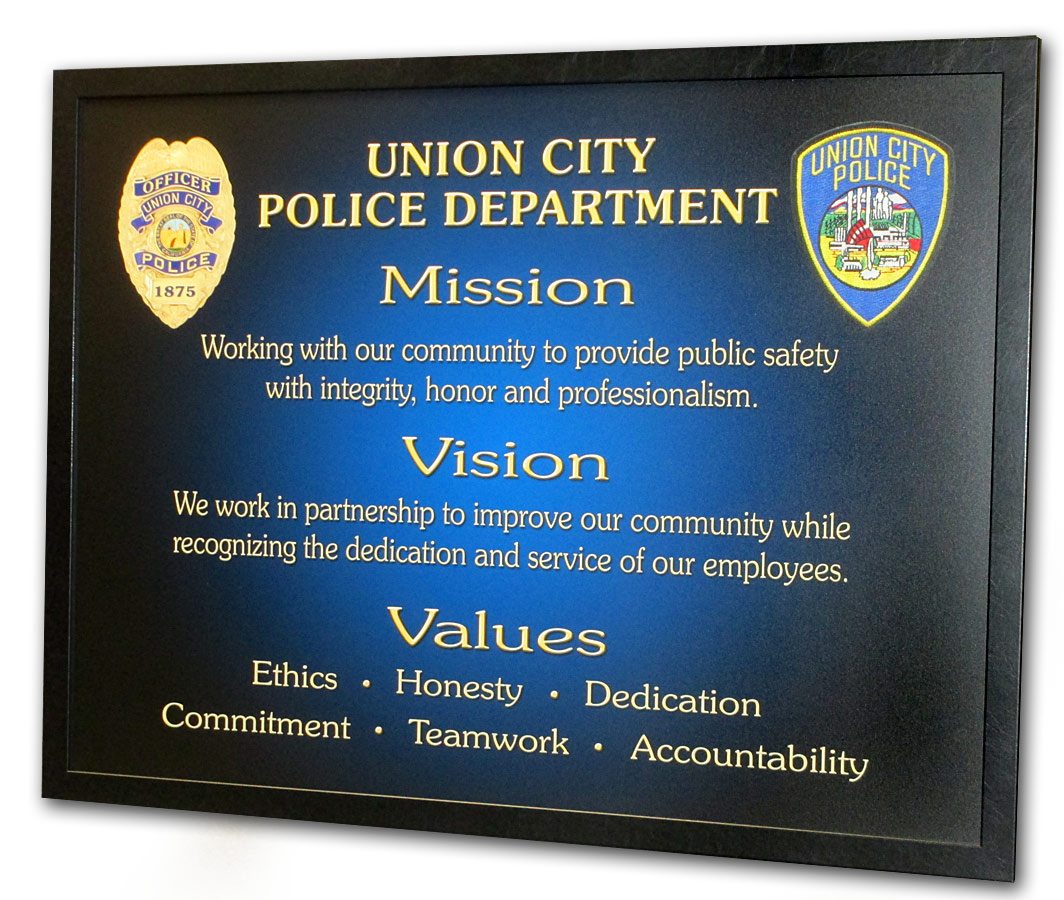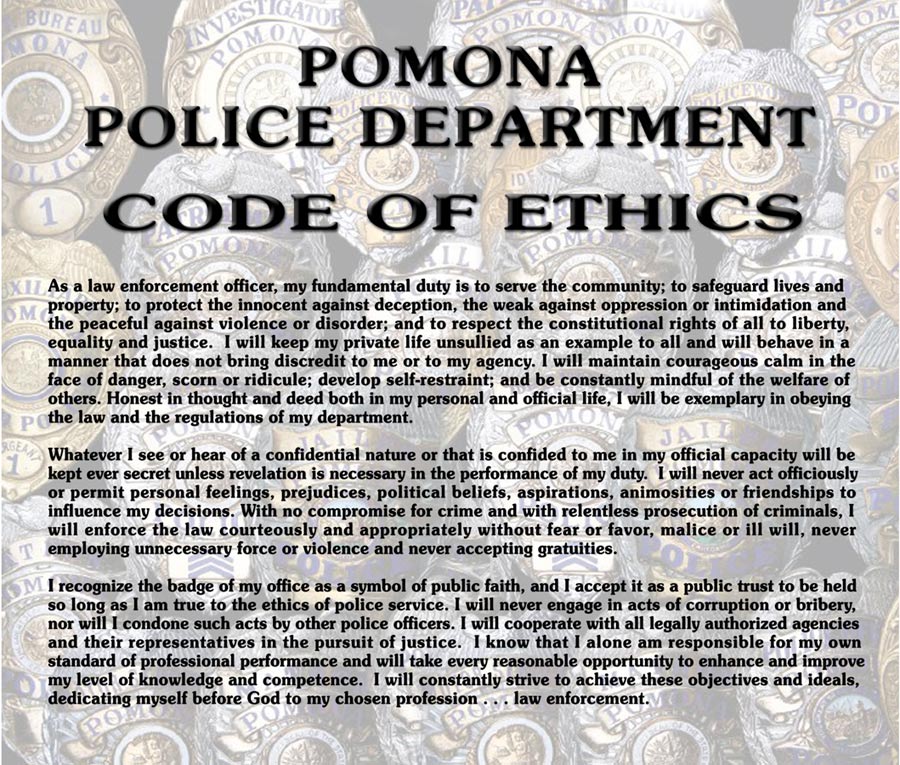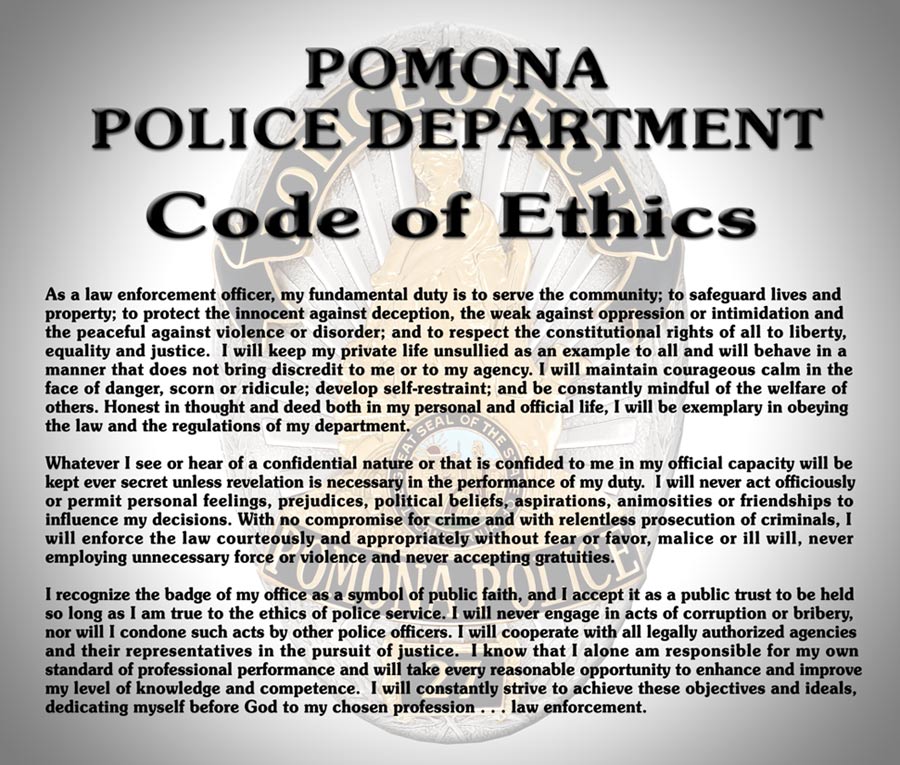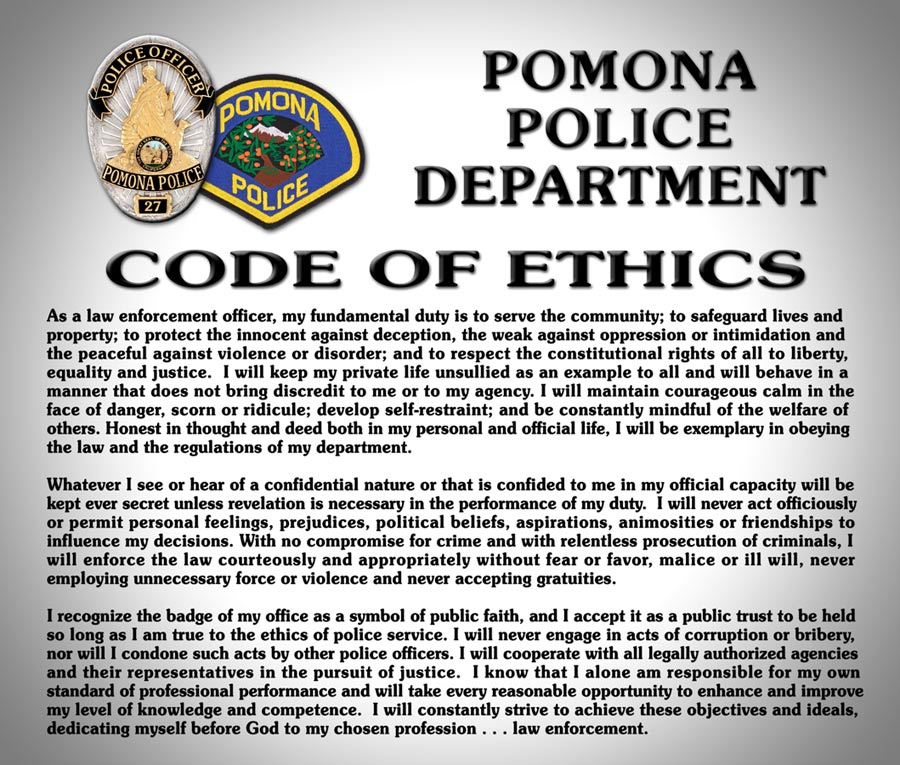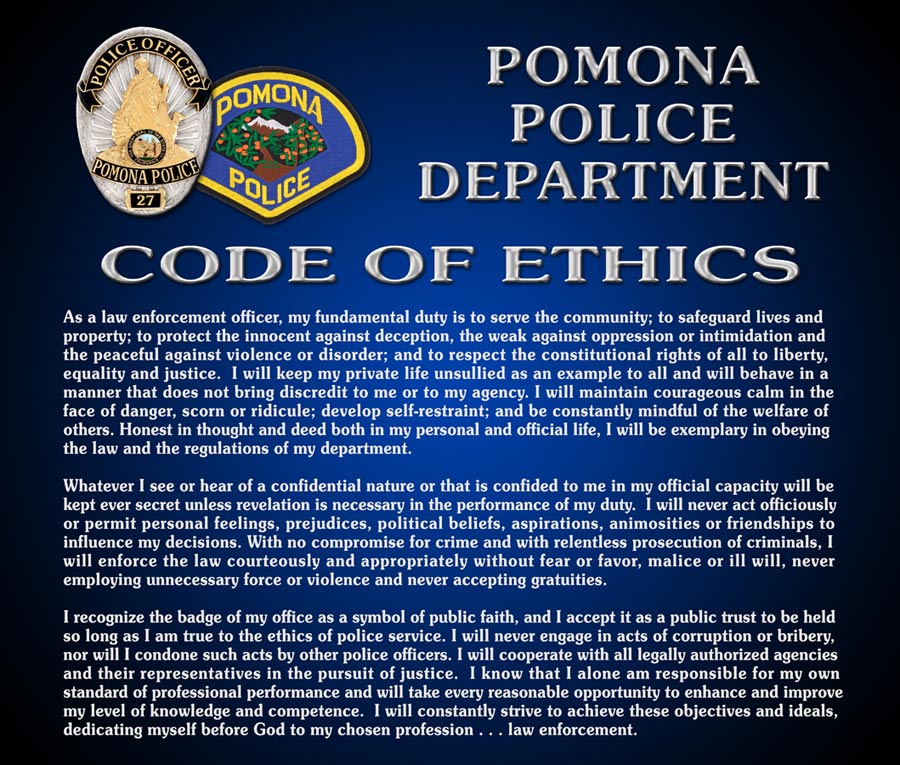 POMONA POLICE DEPARTMENT / ETHICS & MISSIONS - graphic options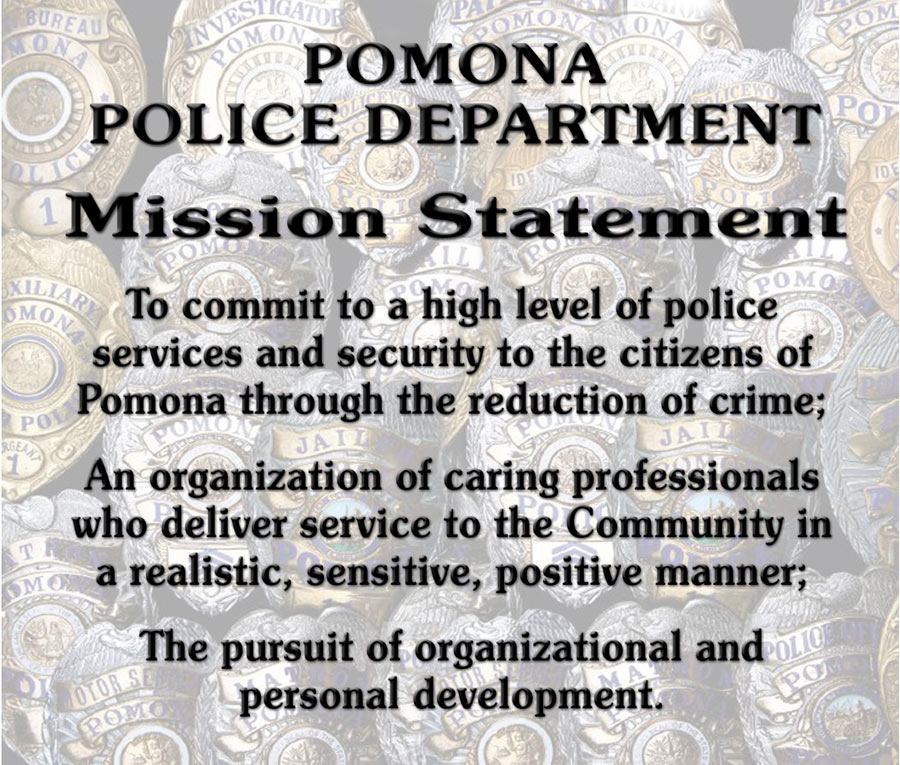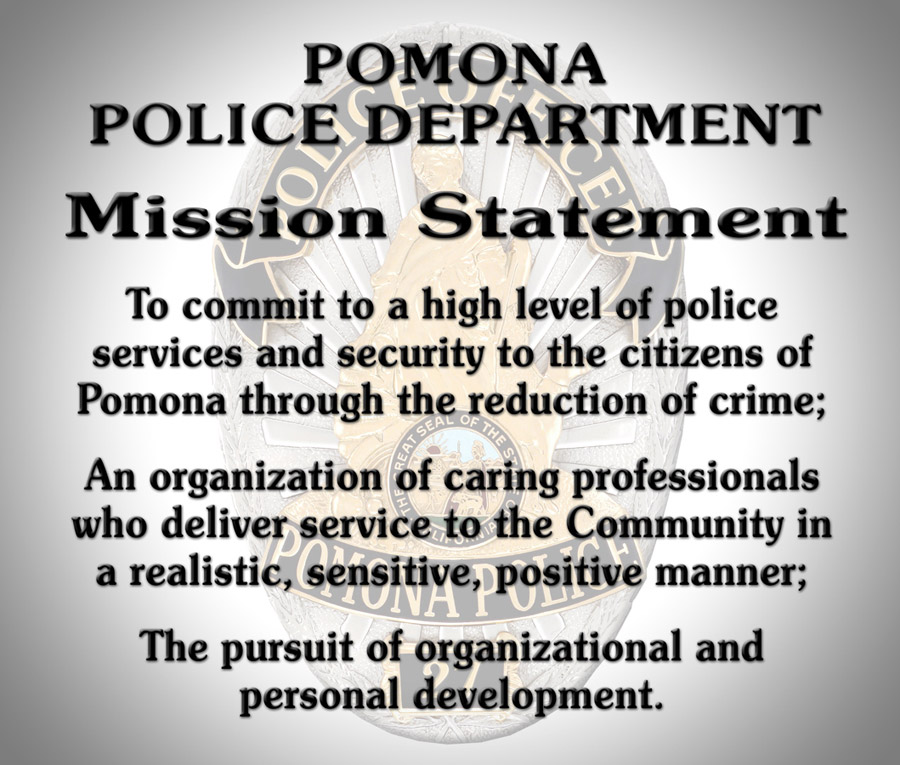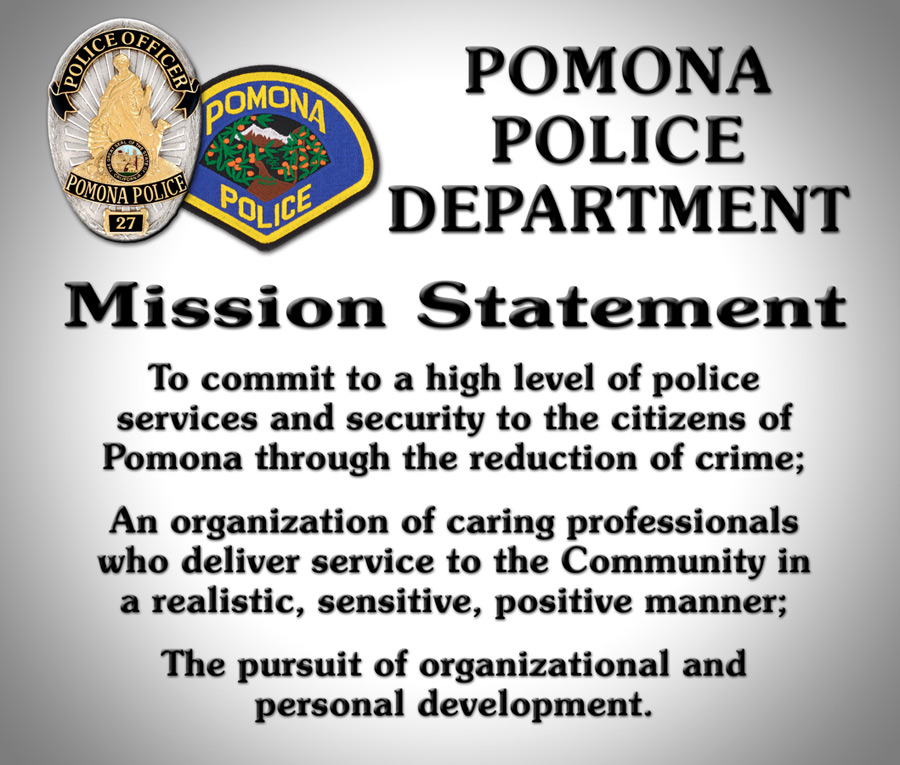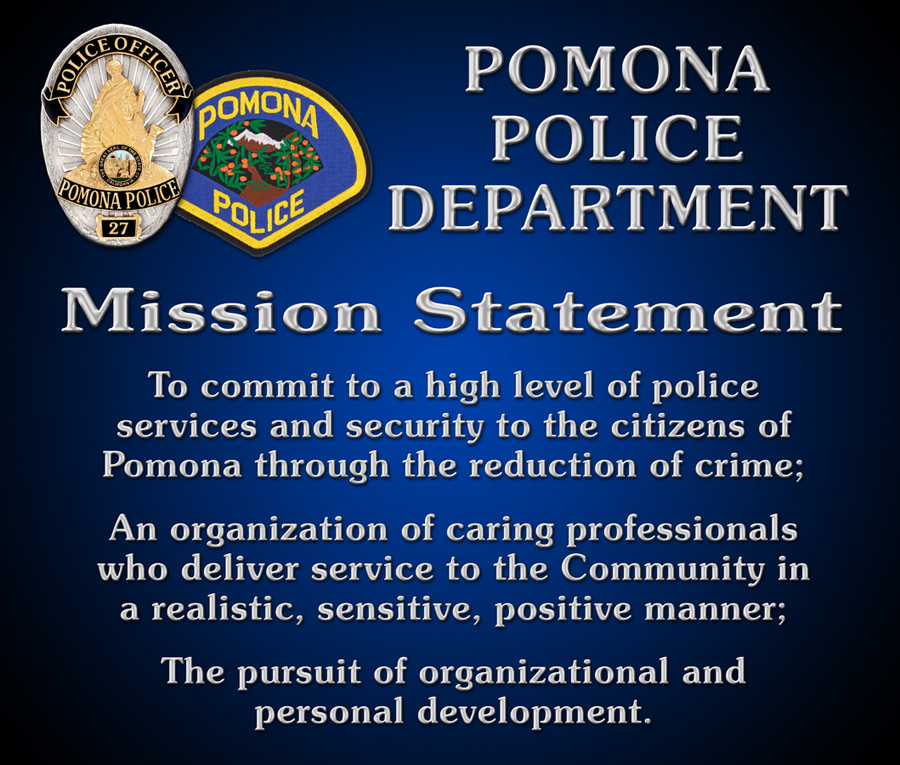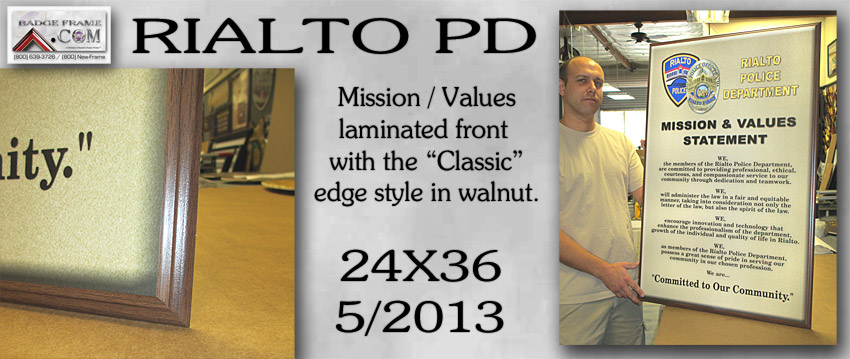 click to enlarge
NOVATO REDONDO BEACH RIALTO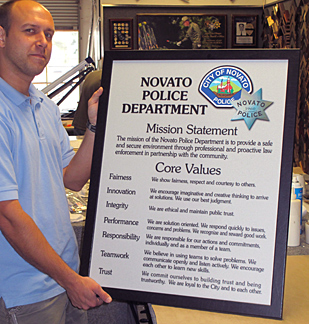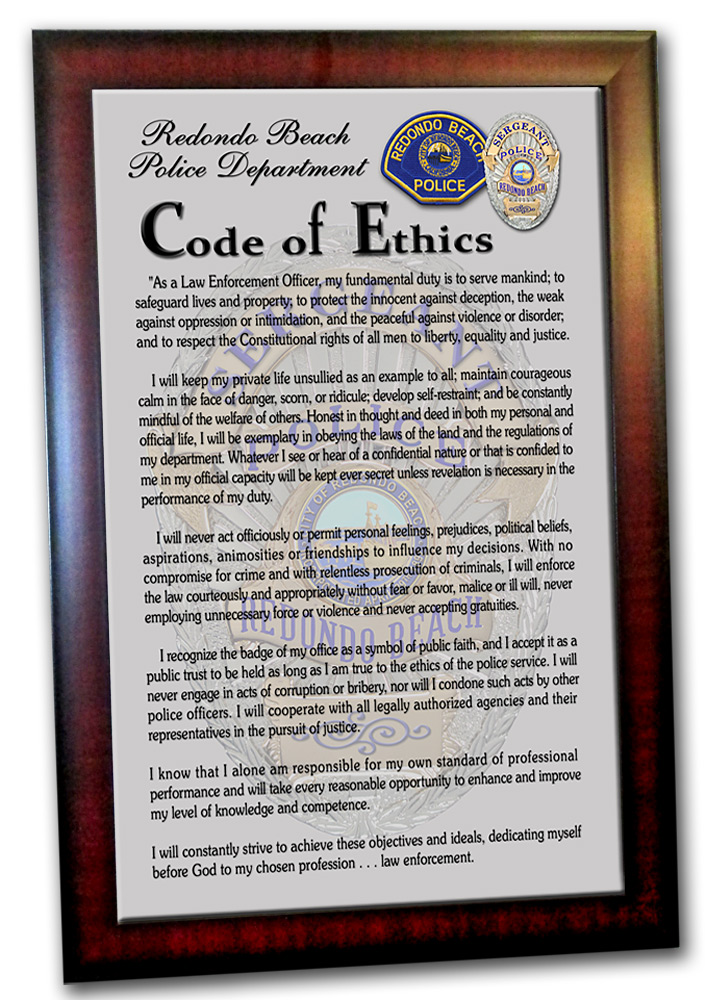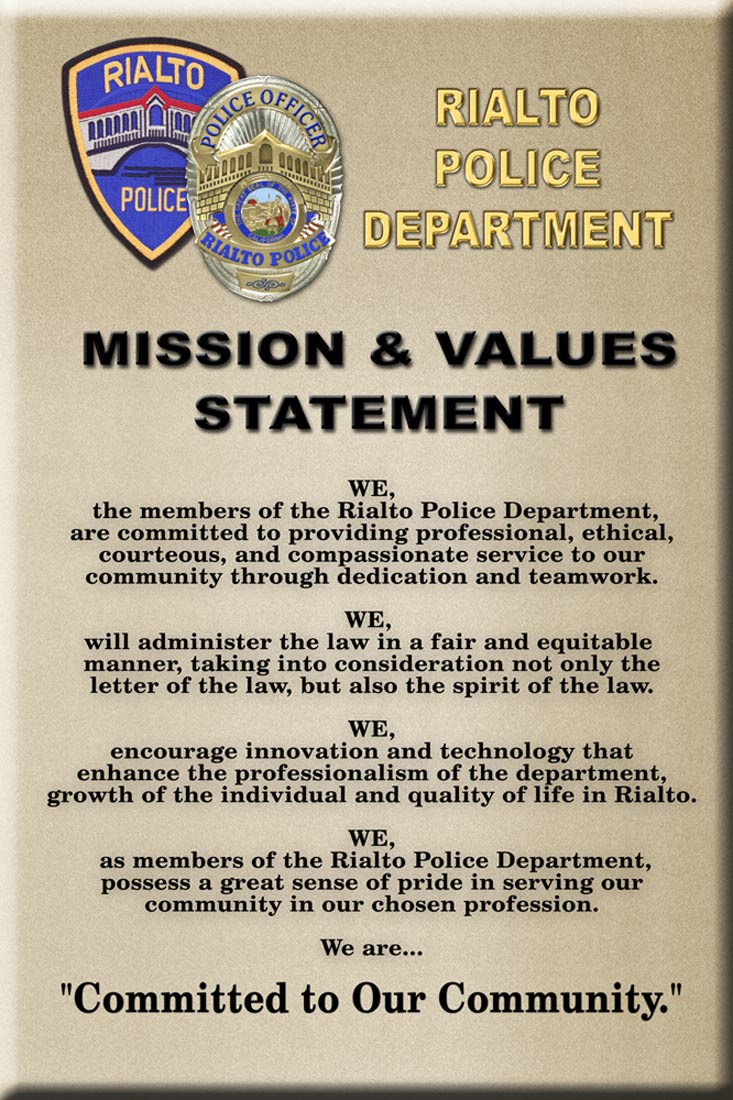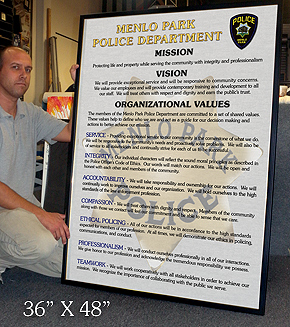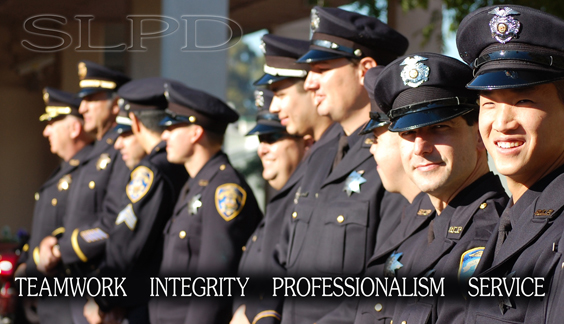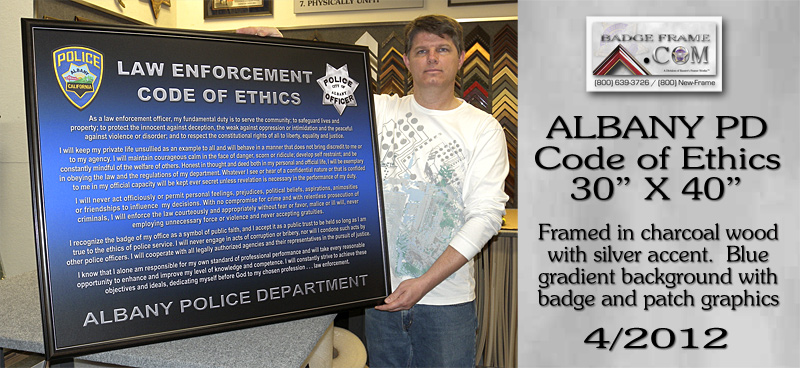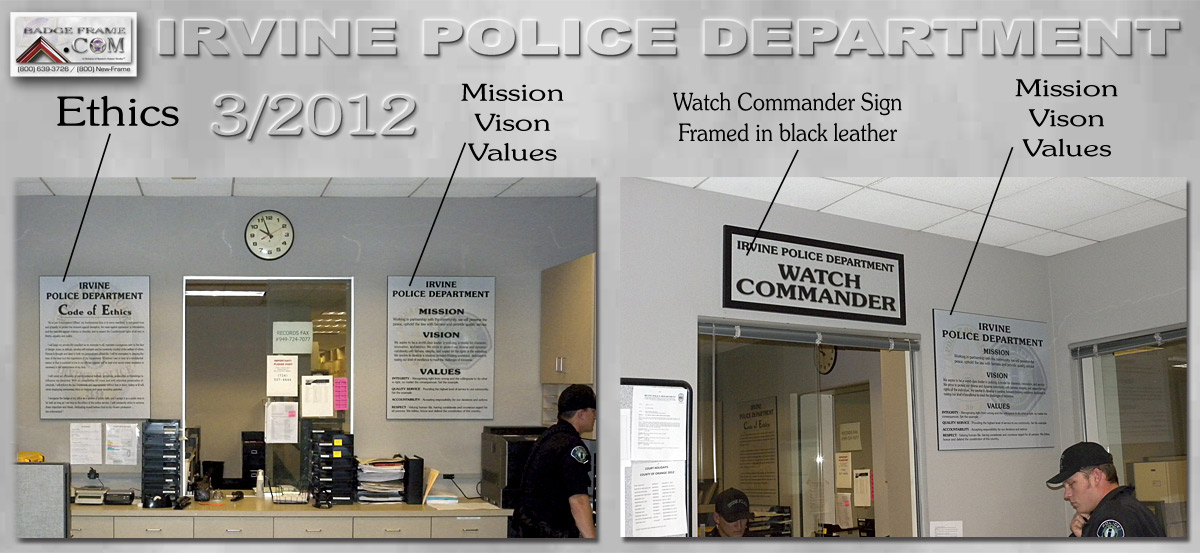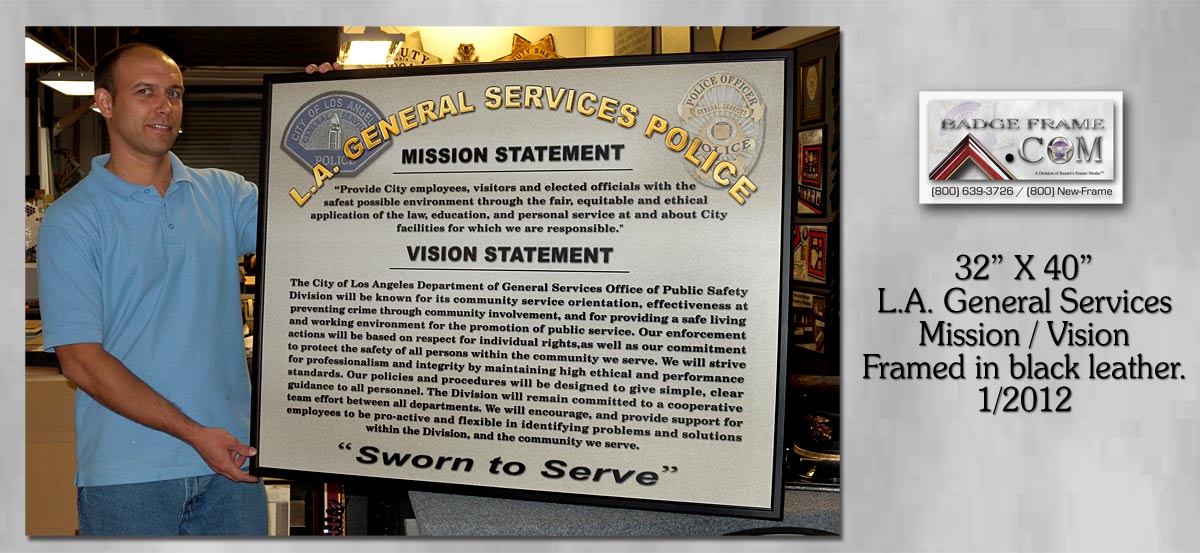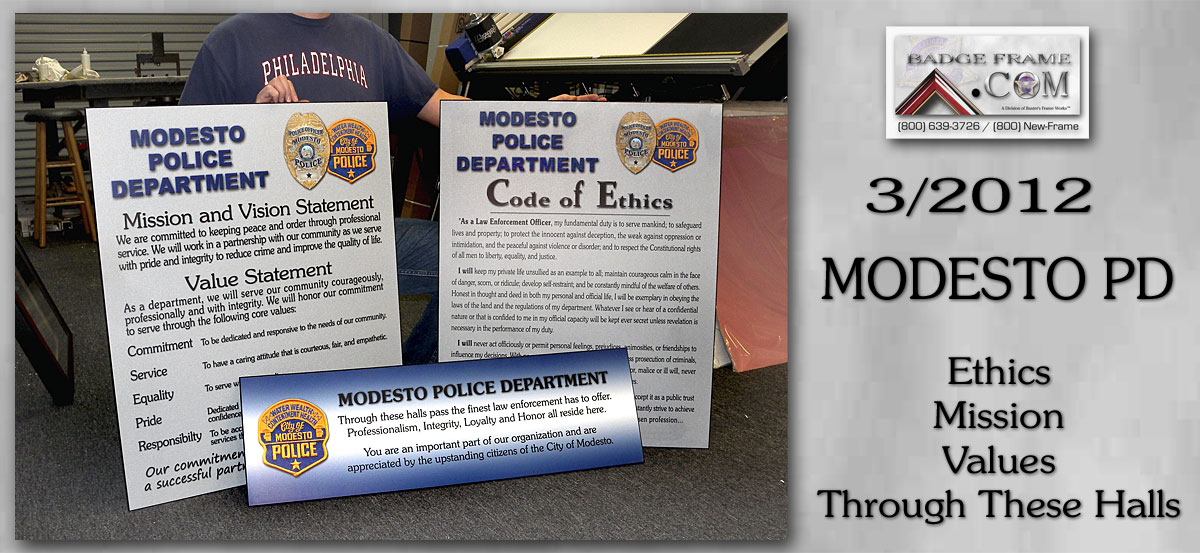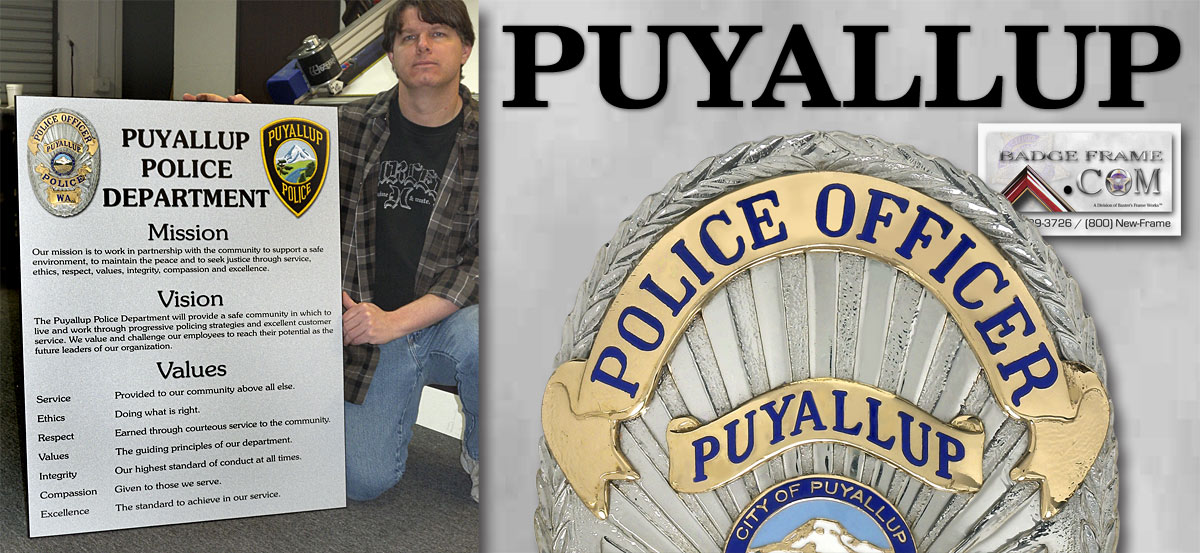 Special Canvas Editions / Gallery Wrapped Sides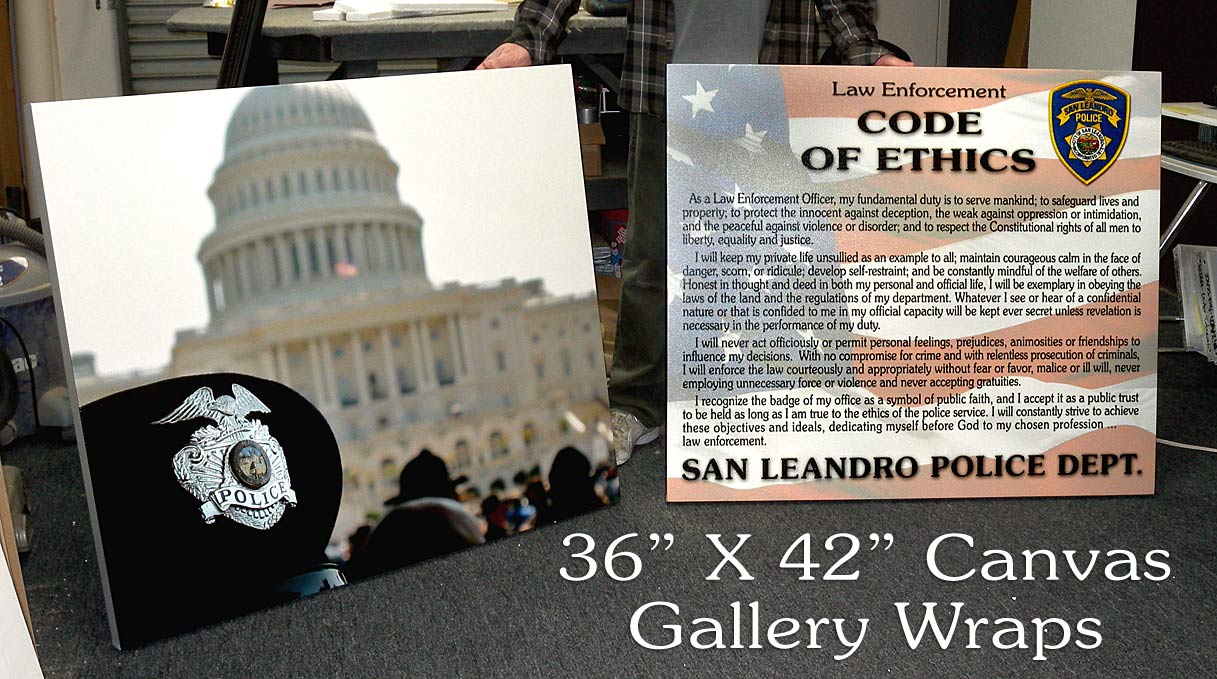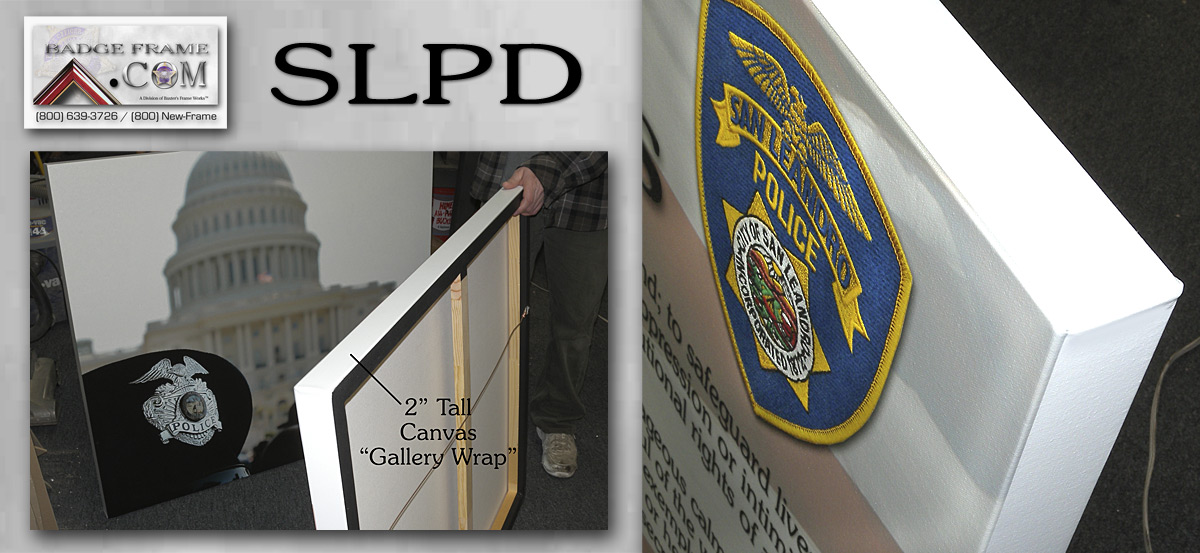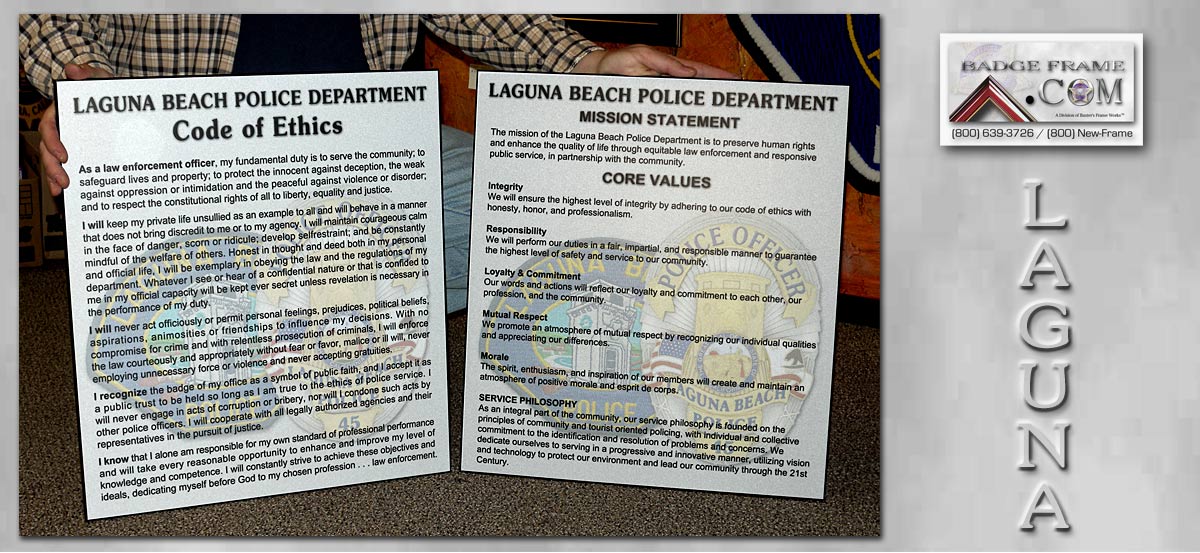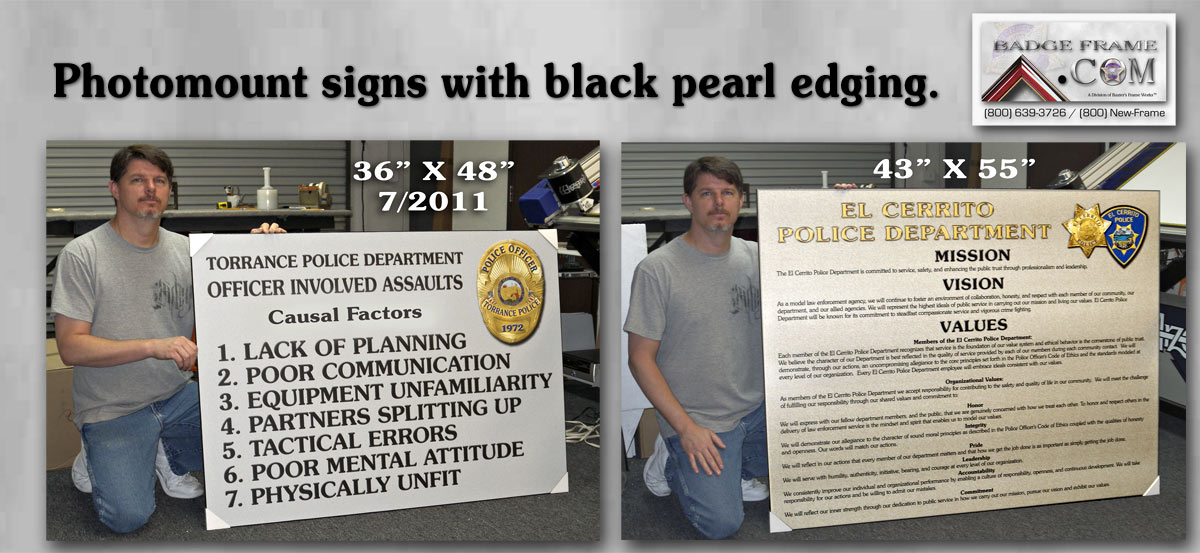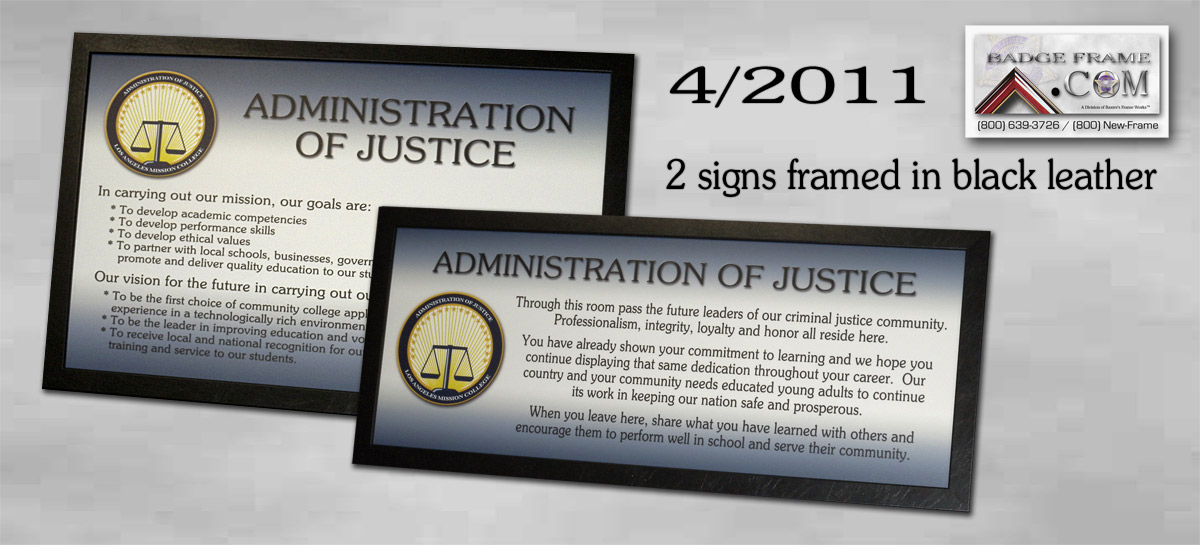 Framed in black leather.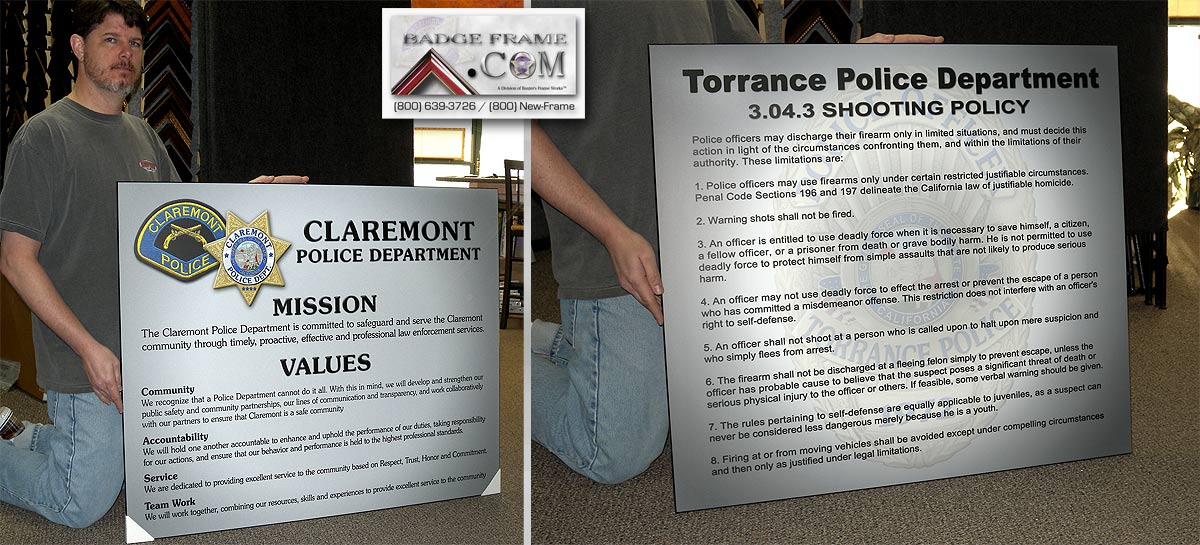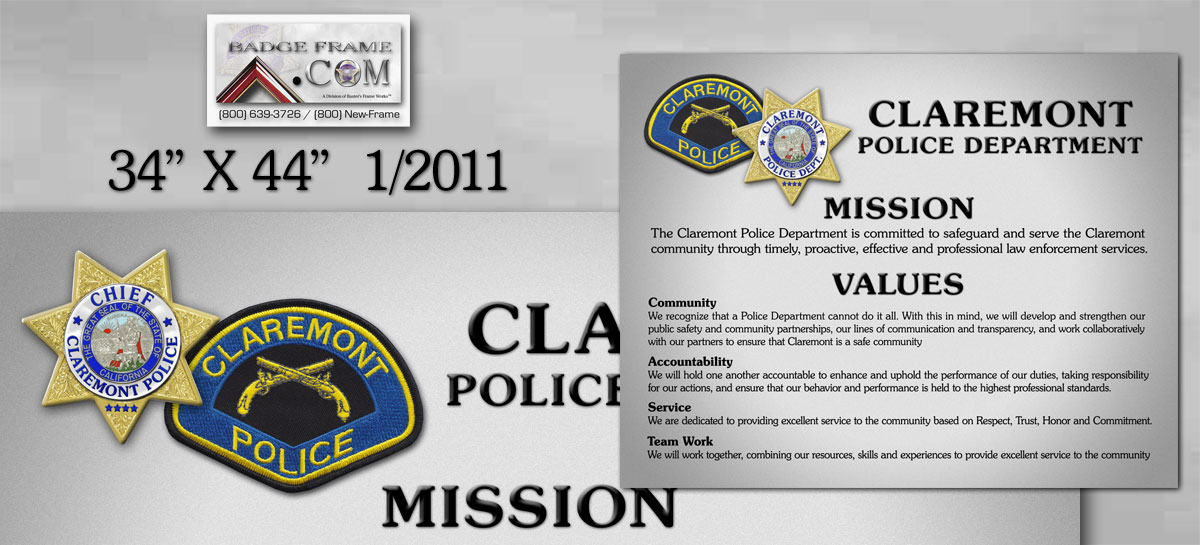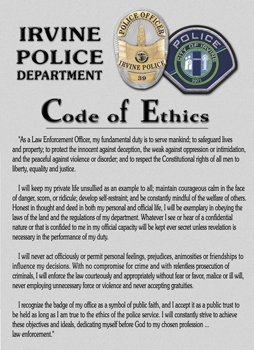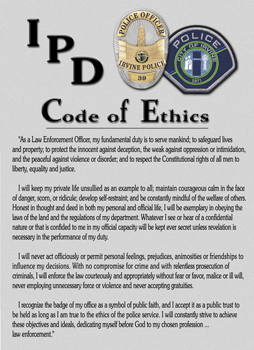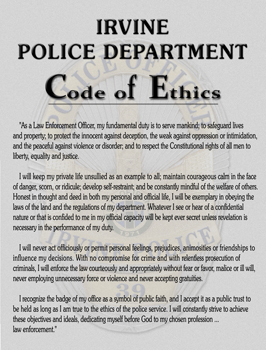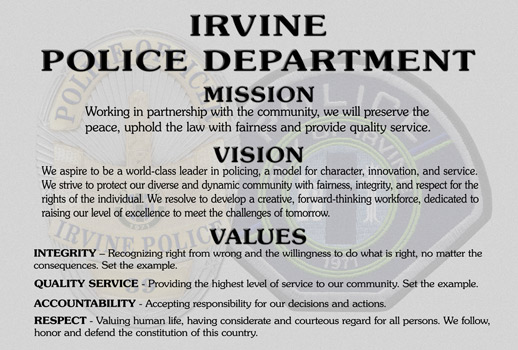 See larger image here
Click on images below to enlarge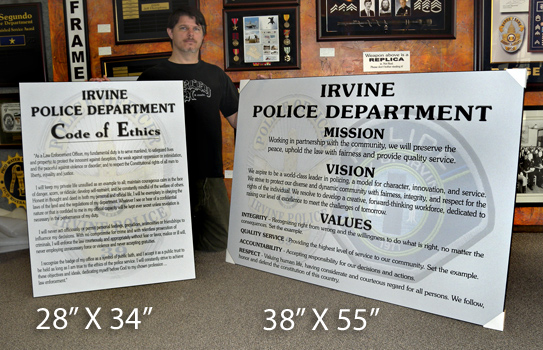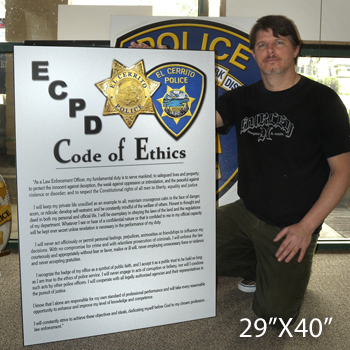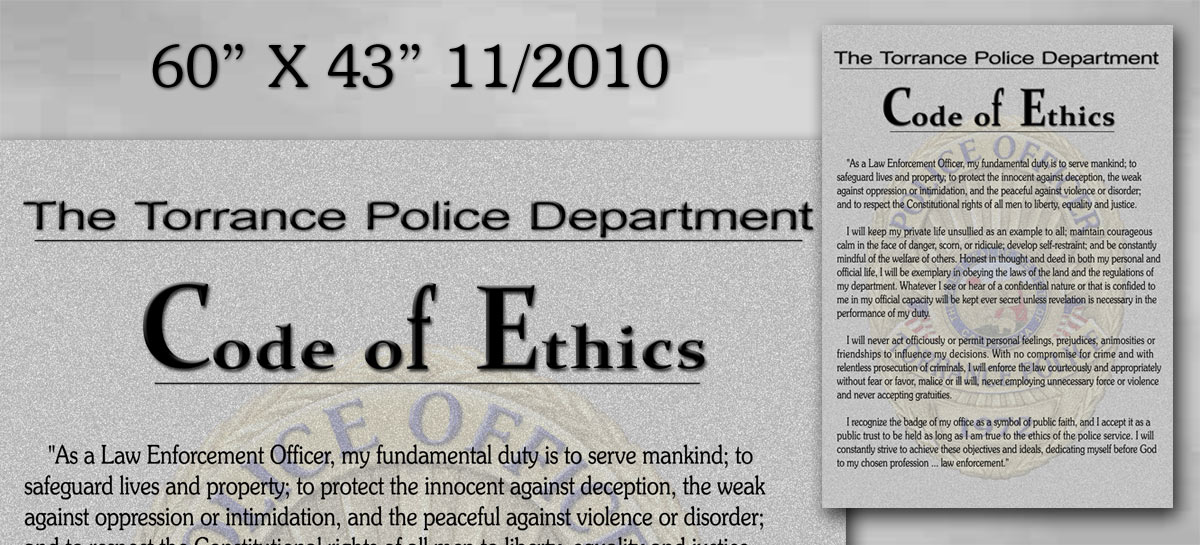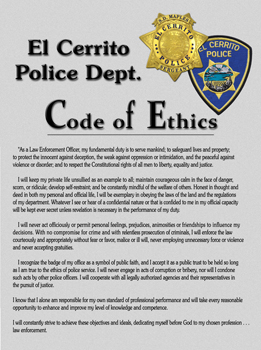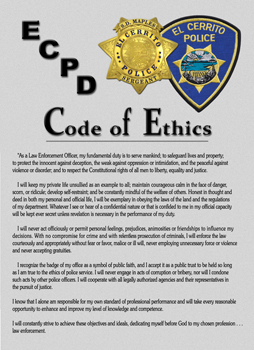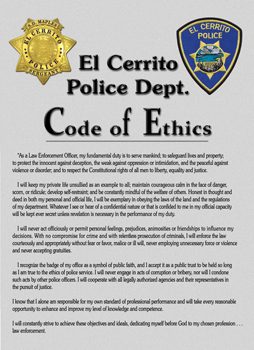 NOTE: The "CLASSIC" edging has been discontinued.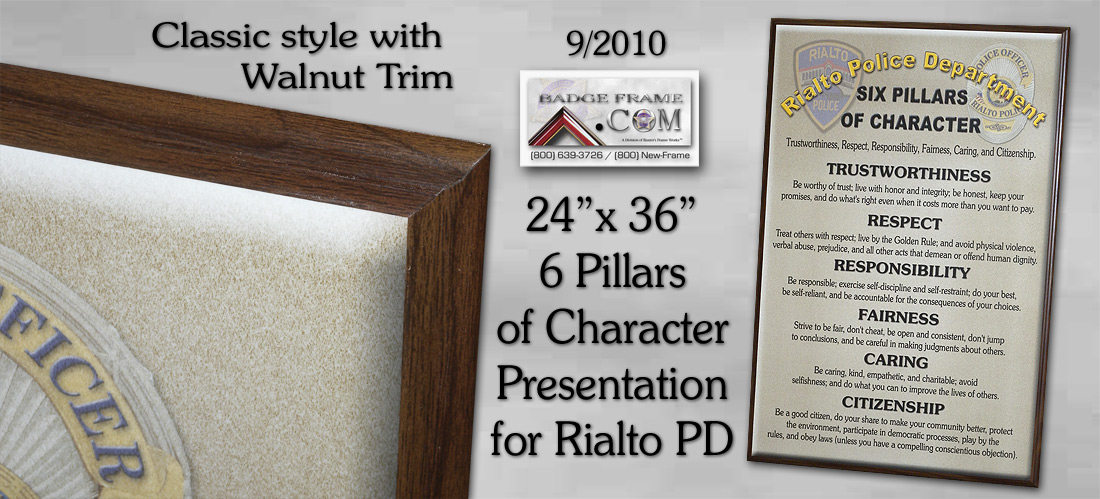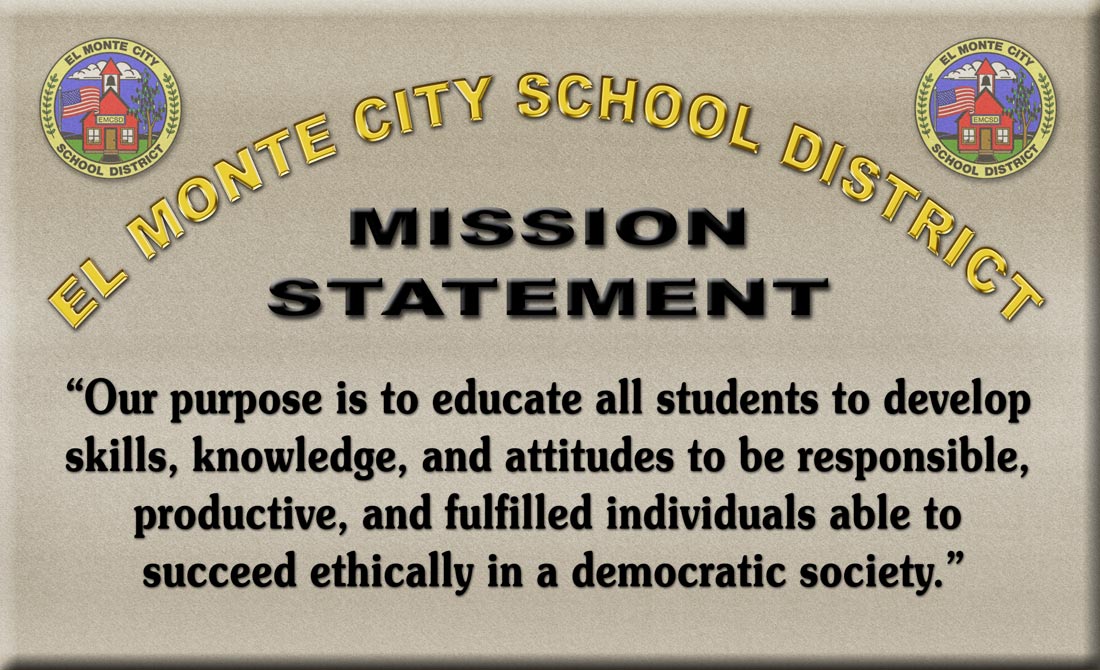 22" X 36" - El Monte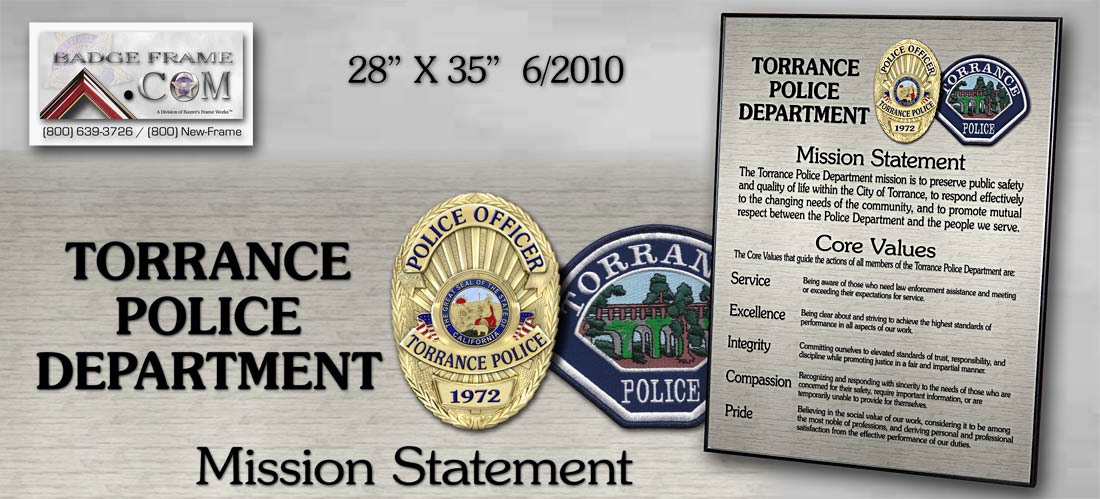 Framed in black metal.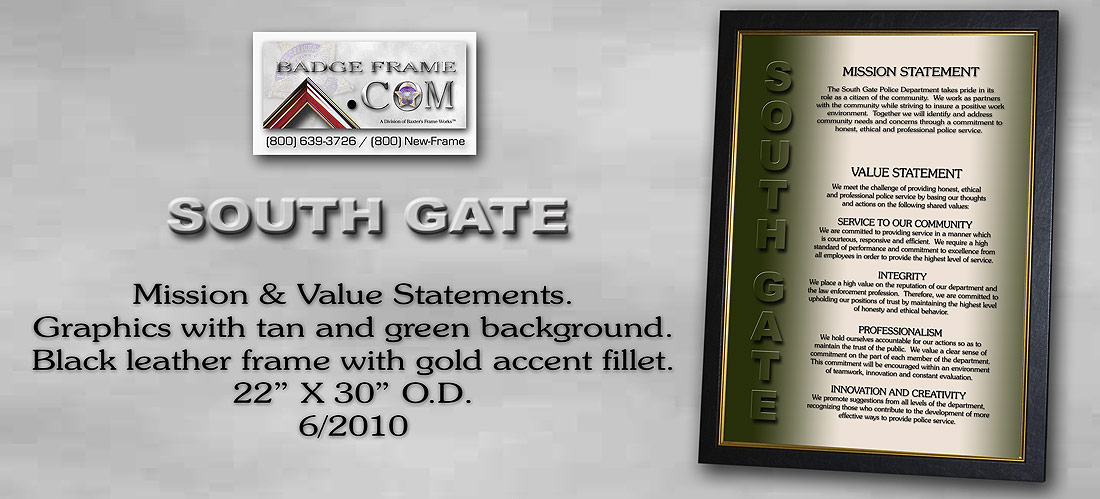 Framed in black leather with gold fillet.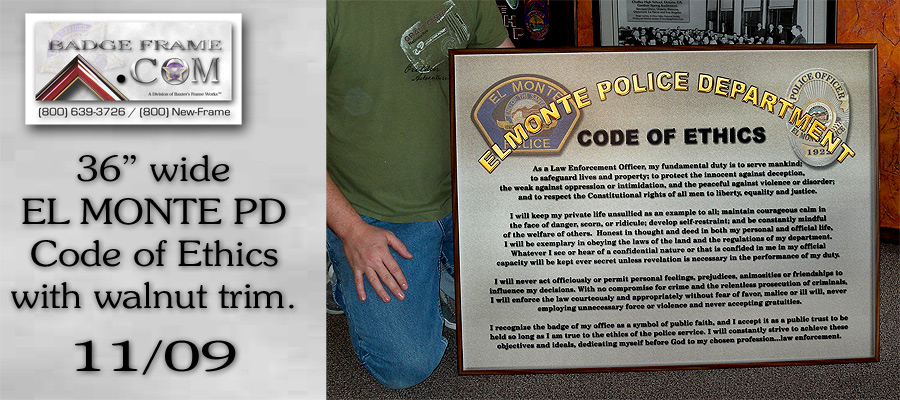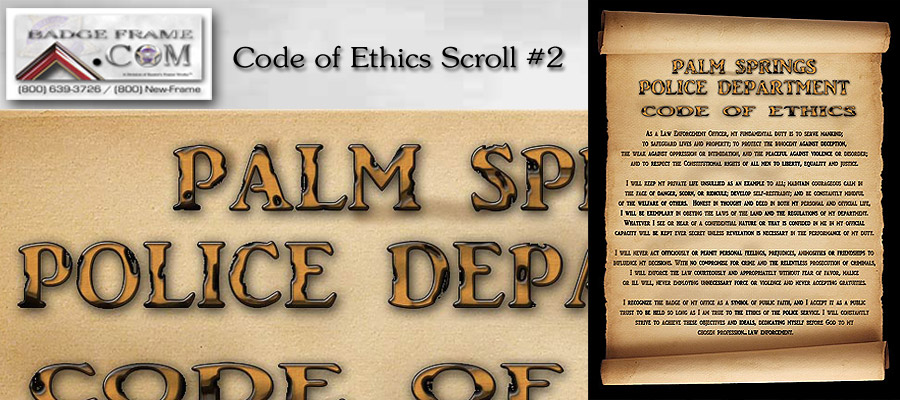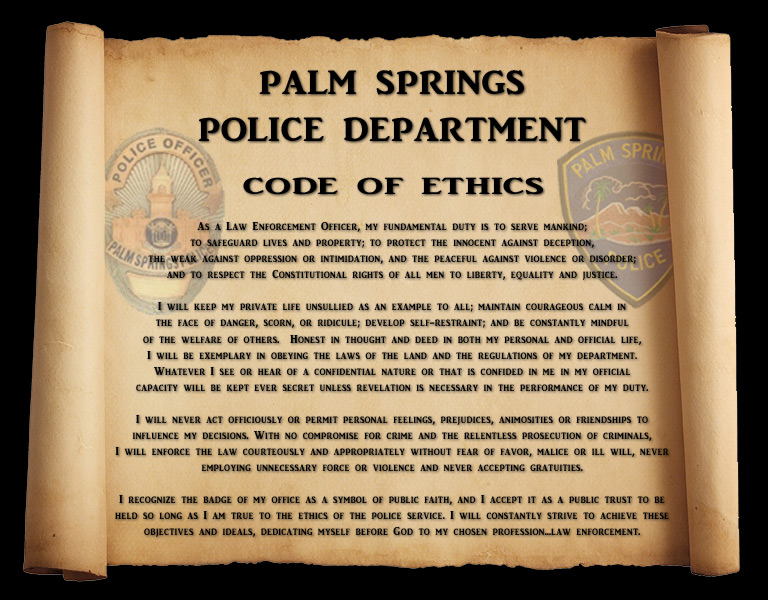 Horizontal Code of Ethics / Can be up to 48" long.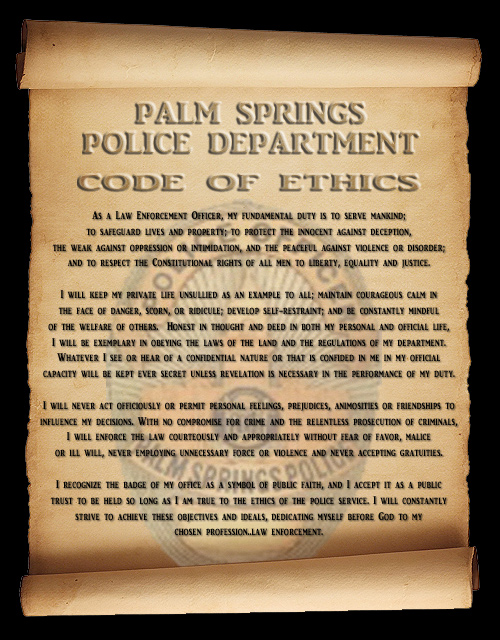 Vertical Code of Ethics / up to 48" tall.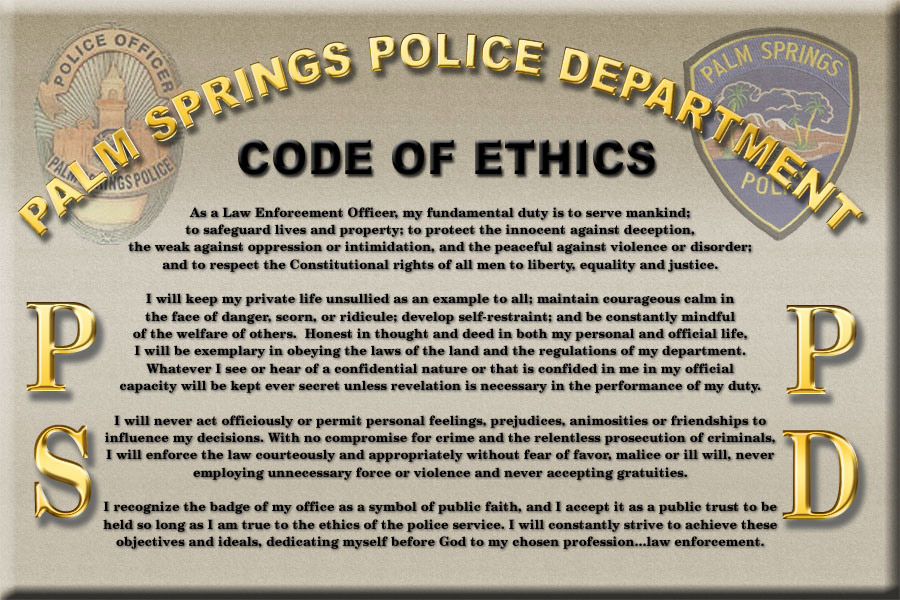 CODE OF ETHICS / MISSION STATEMENTS / CORE VALUES PRESENTATIONS
(includes graphics & design) /Framed edge optional (call for pricing).
"finished edge" (see example)
"classic edge" (see example)


See more of our framing projects at our
Baxter's Frame Works Section
Call us...(800) New-Frame / National Toll Free
© 2005 Baxter's Frame Works / Badge Frame / All Rights Reserved
3811 Schaefer Ave., Suite A Chino, CA 91710 Local (909) 591-3033
EMAIL: fwbill32@verizon.net
EM us here
HEY!!! Don't forget to sign our GUEST BOOK before you bail.