Projects for the
San Diego Police Department
and Historical Association

click any image to enlarge
This project was organized by Steve Willard and Ed LaValle of the
San Diego Police Museum... http://www.sdpolicemuseum.com/
and Absolute Victory Insignia... https://www.avictoryinsignia.com/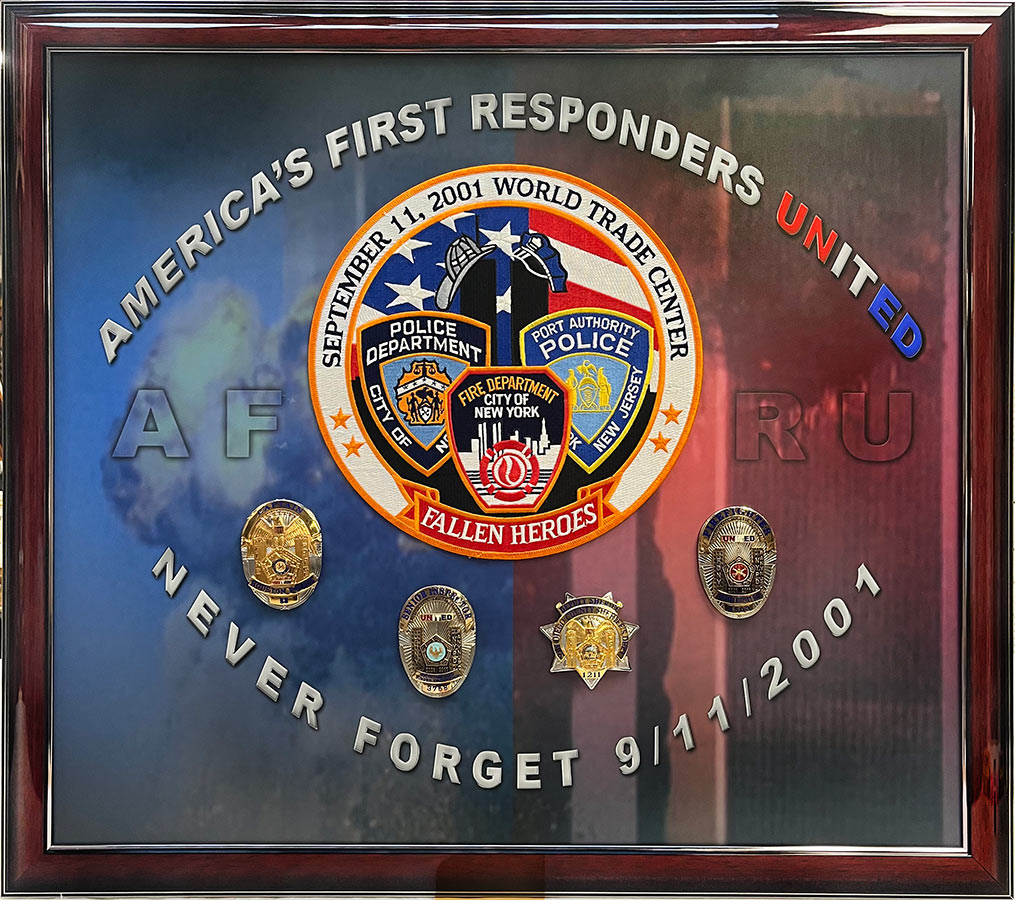 Badge Collections
Fallen / E.O.W. Section
Printed Background Section
Fire Section
NYPD Section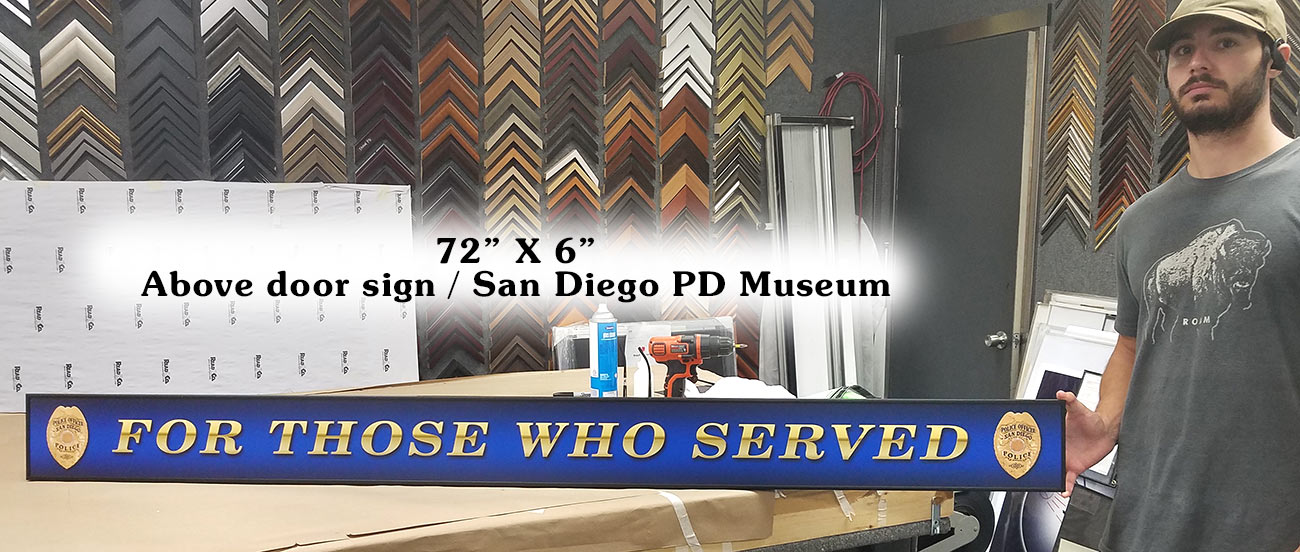 Sign Section
SPURLOCK / SAN DIEGO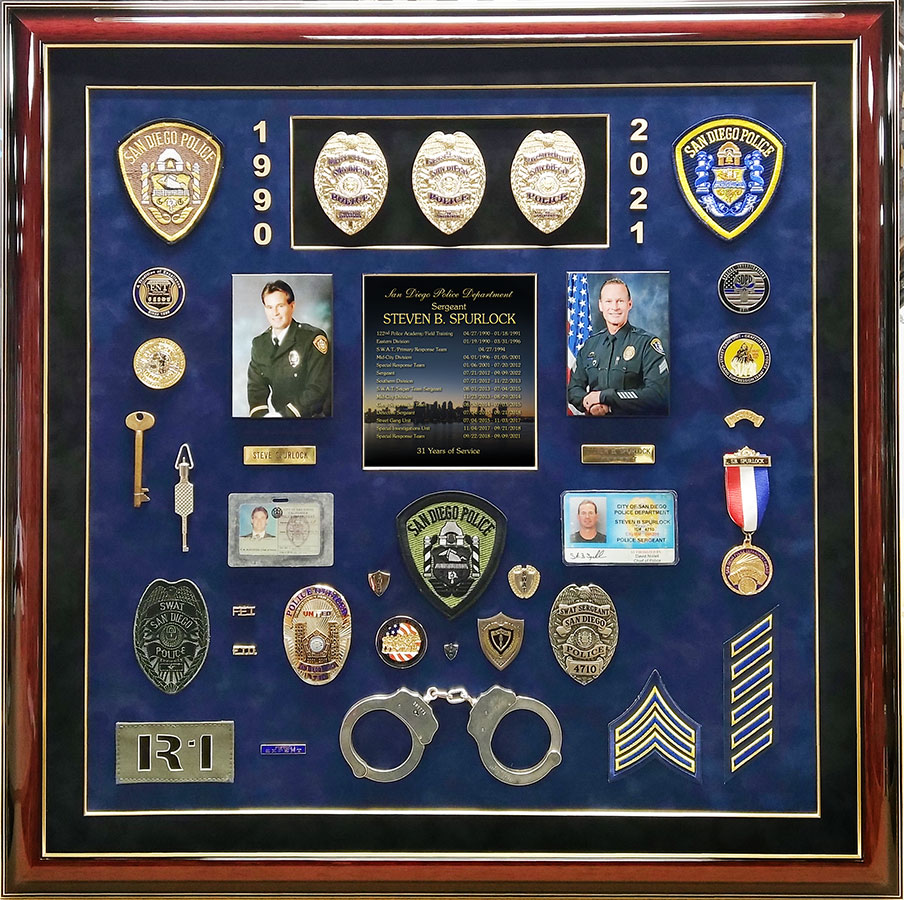 Police Misc. Section
SHIRAISHI / SAN DIEGO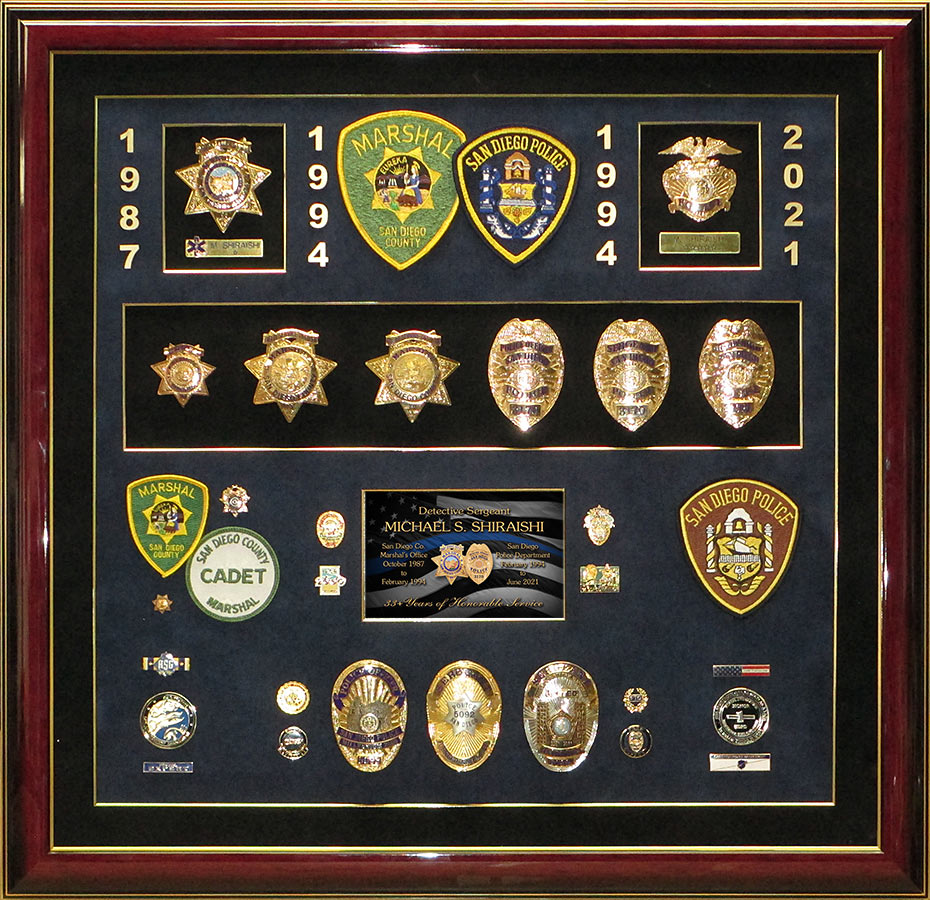 Police Misc. Section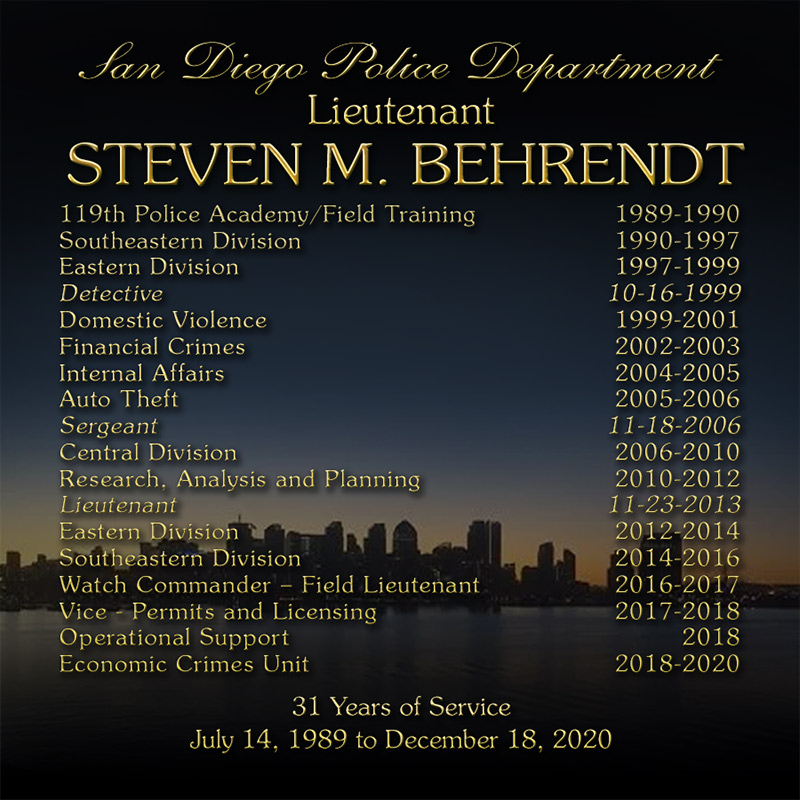 Plaque Section
BEHRENDT / SAN DIEGO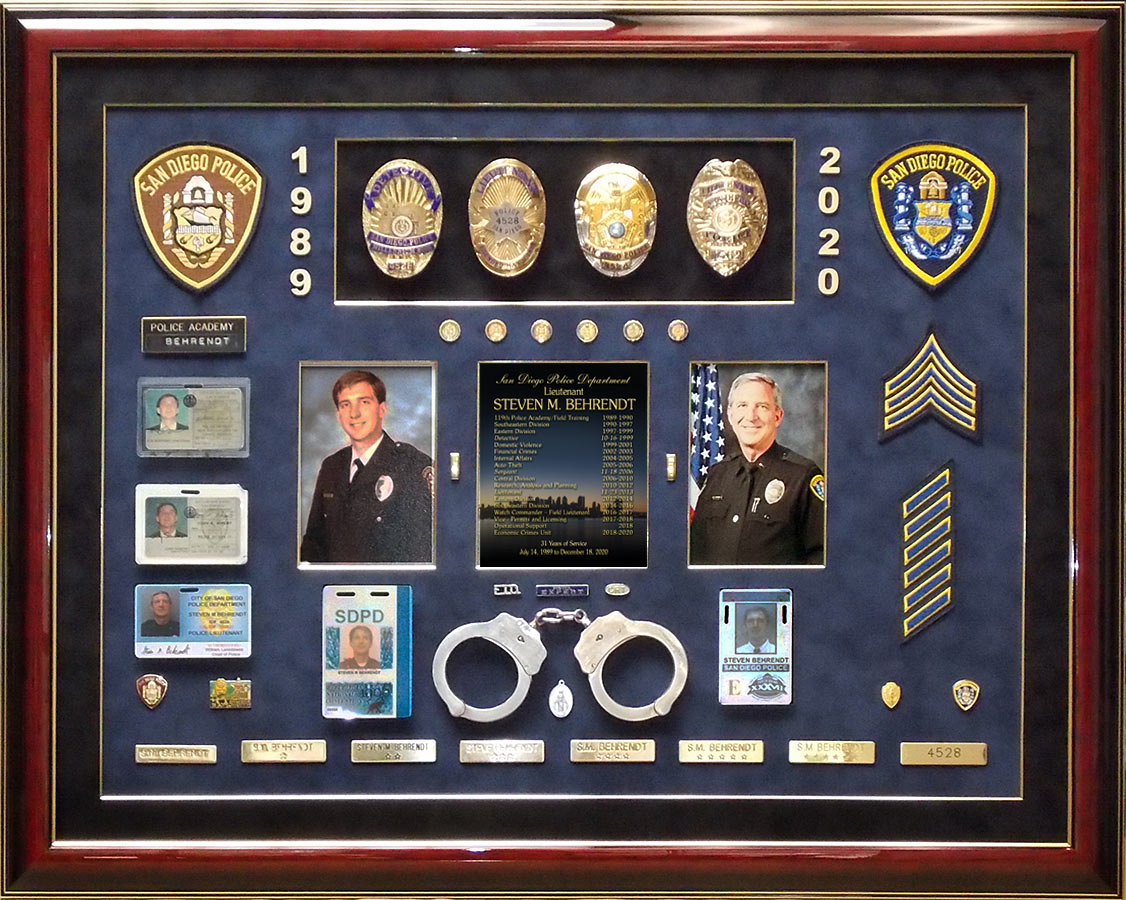 Police Misc. Section
VASQUEZ / SAN DIEGO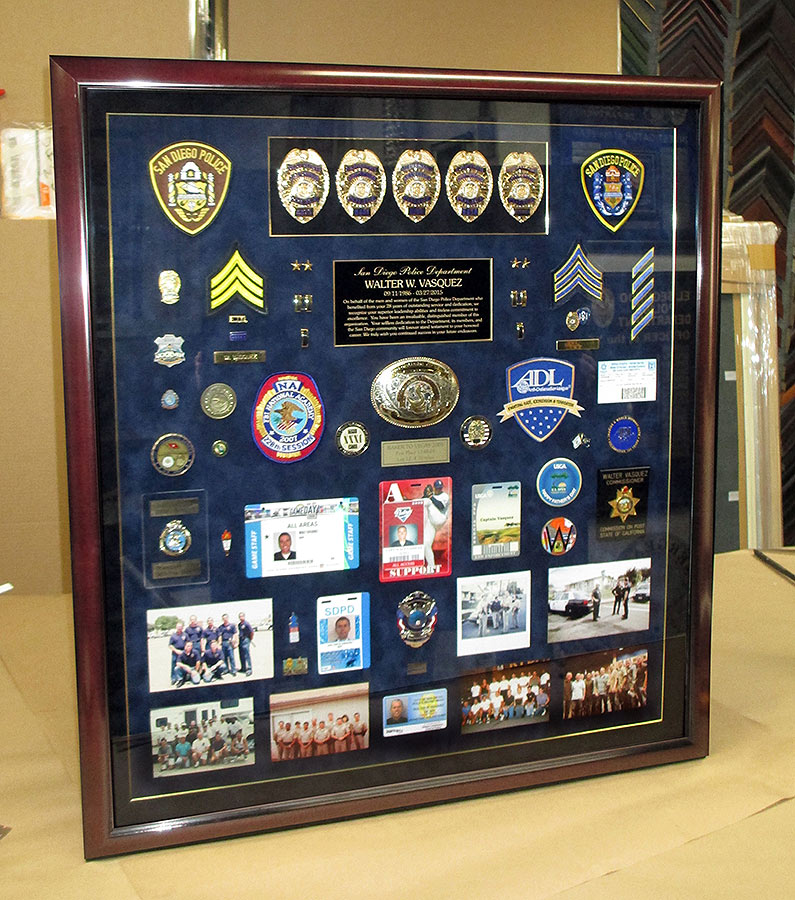 Police Standard Frames Section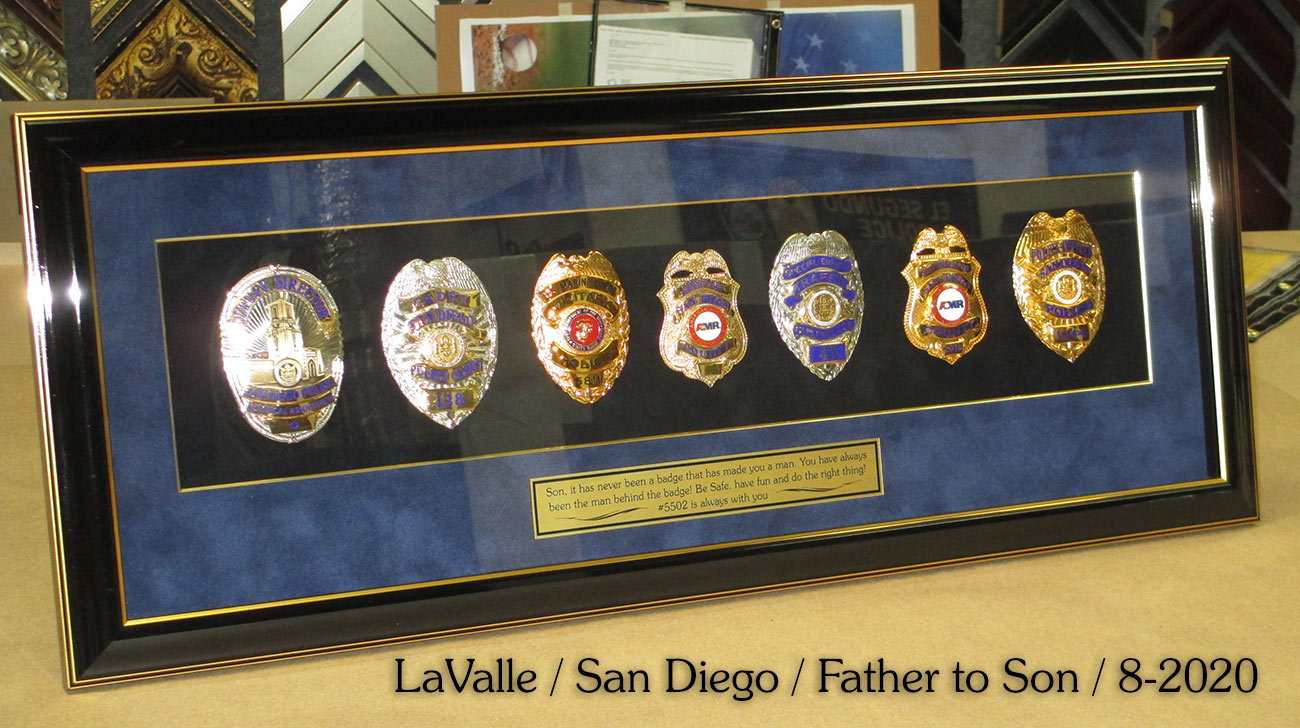 Badge Collection Section
CONLEY / SAN DIEGO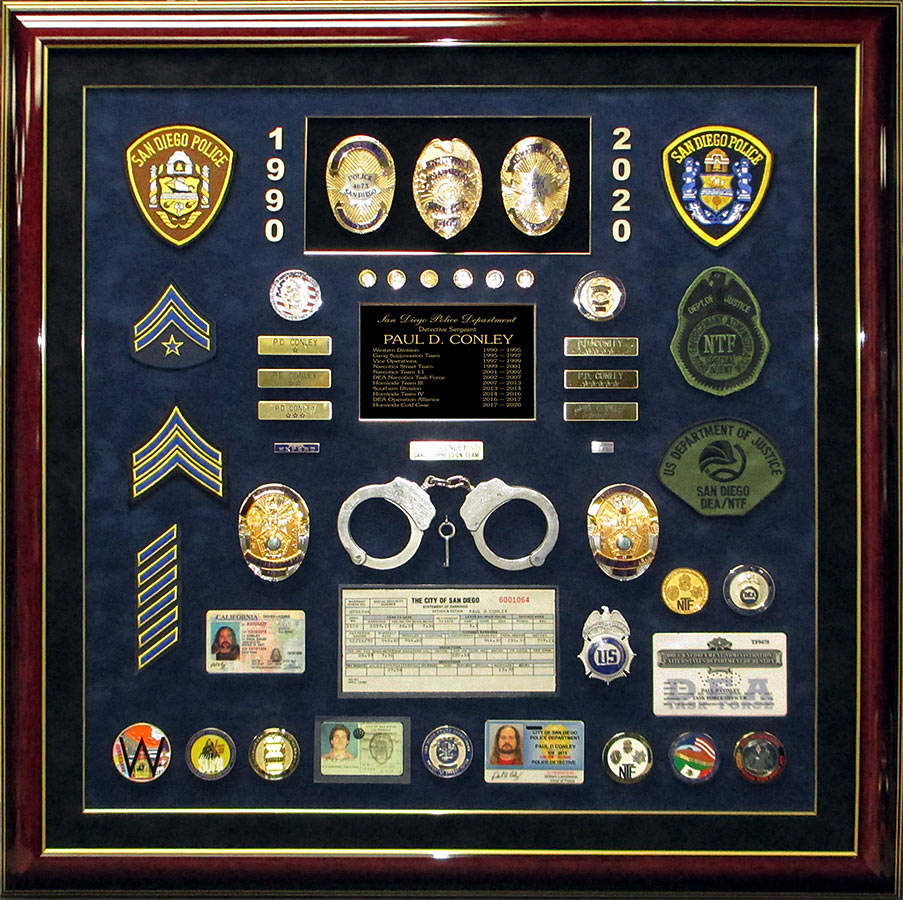 Police Misc. Section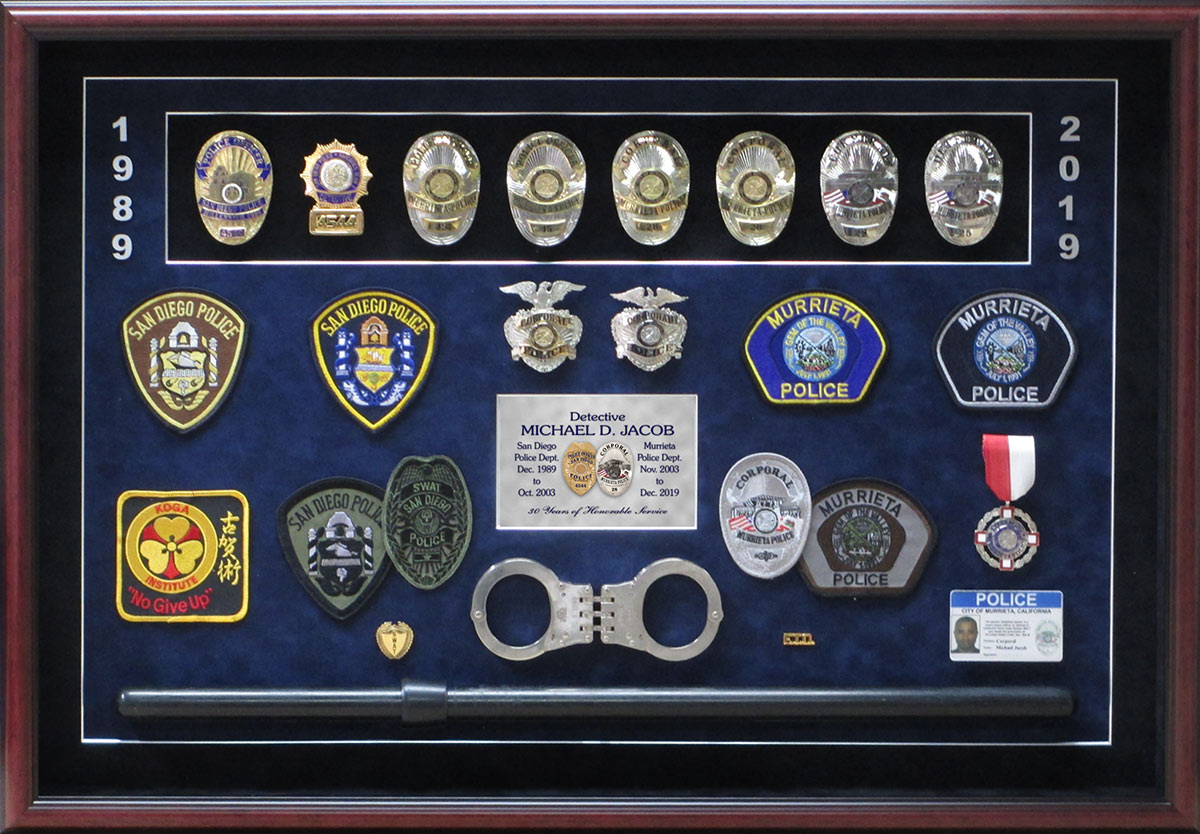 Police Shadowbox Section
Murrieta PD Section


CLARK / SAN DIEGO PD


GOLDBERG / SAN DIEGO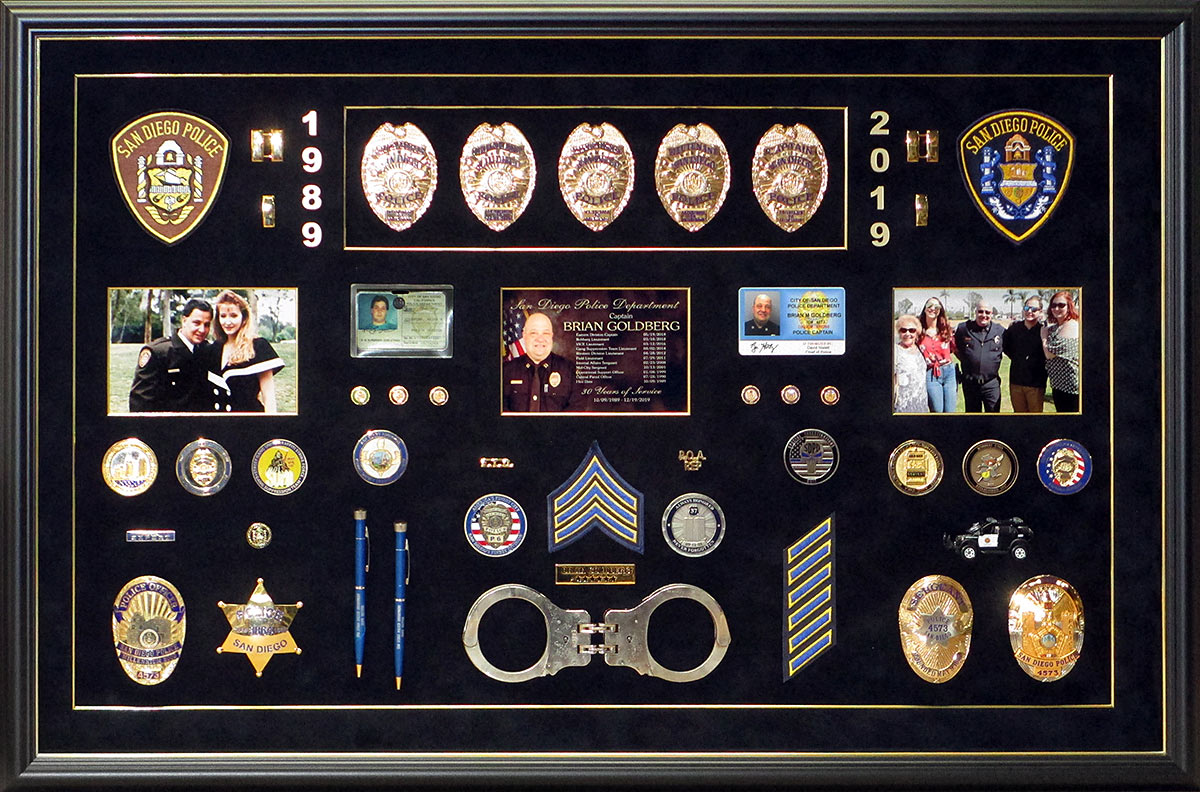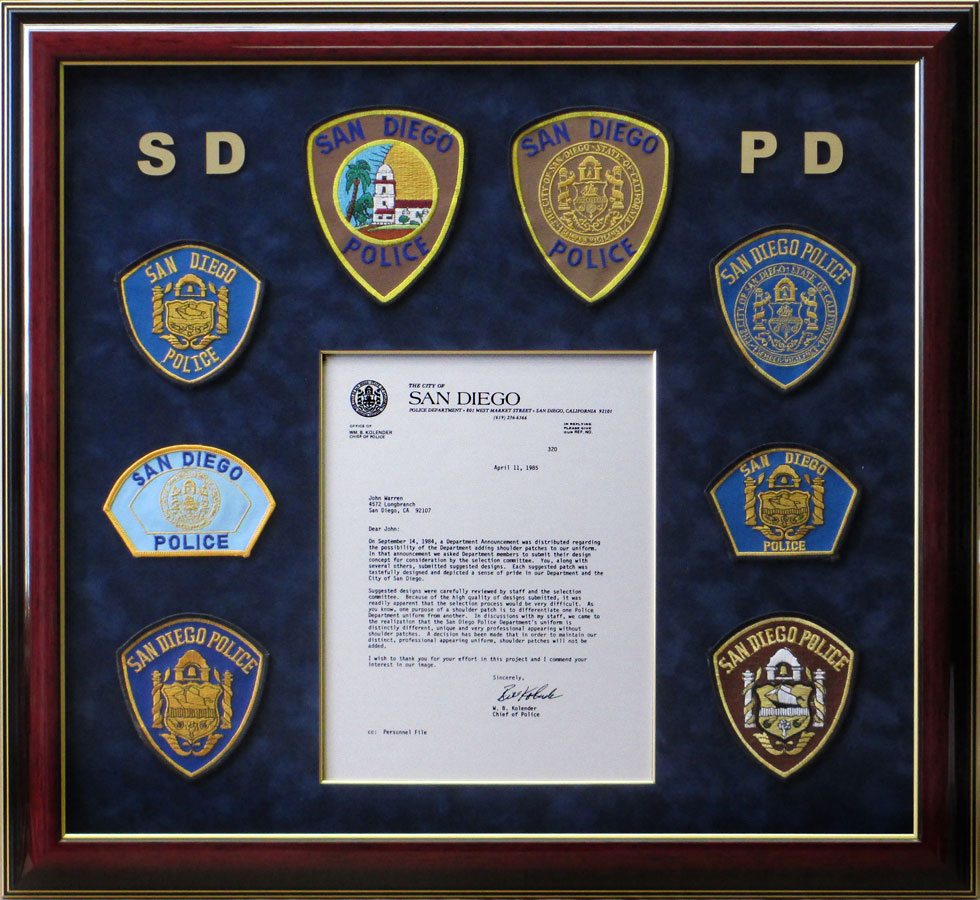 Patch Collections Section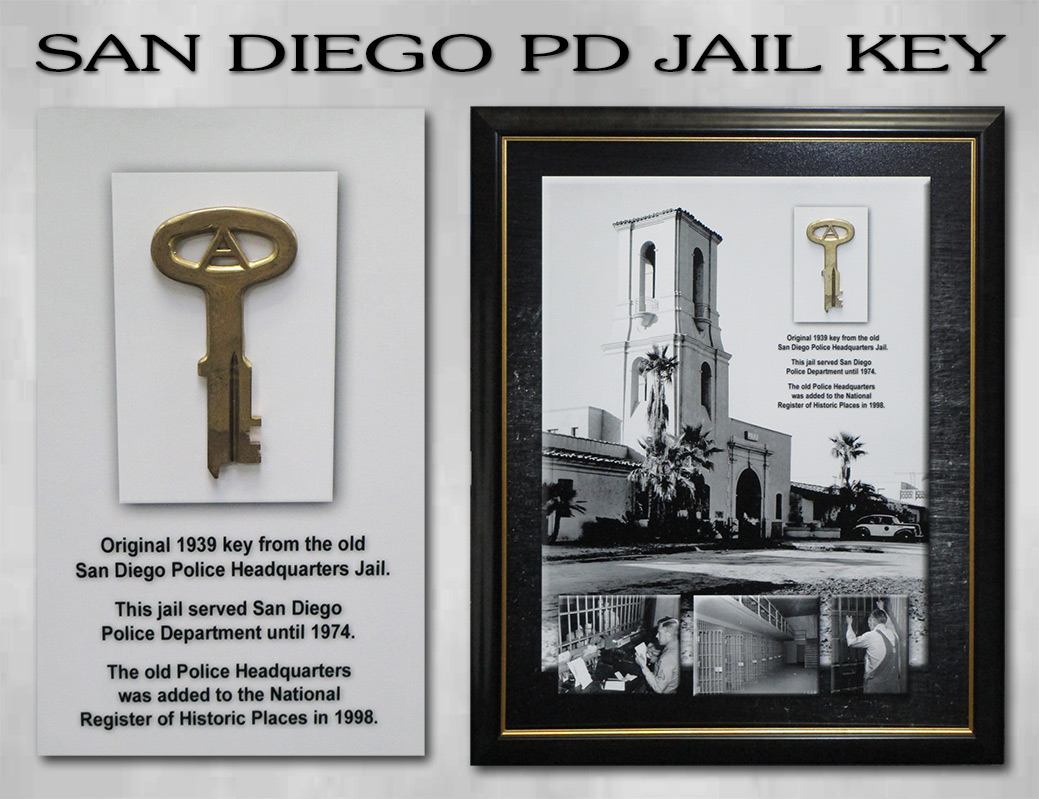 Printed Backboards Section
Archive Section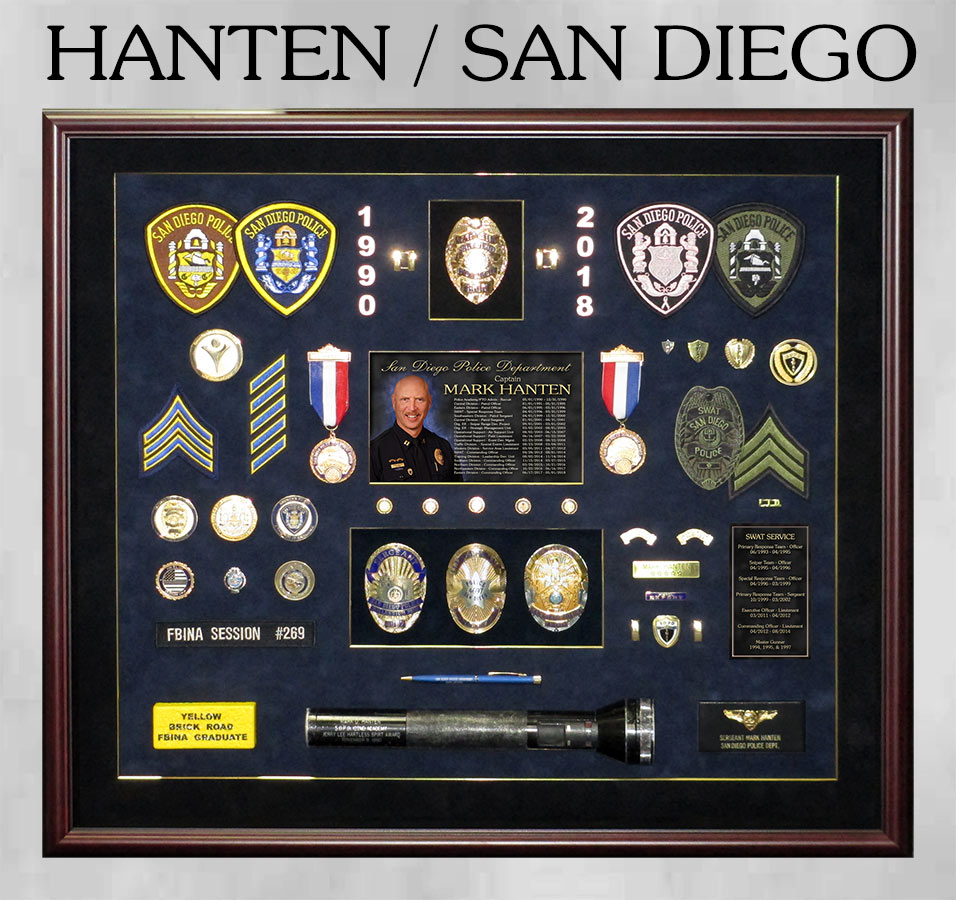 Police Shadowbox Section
Computer Plaques Section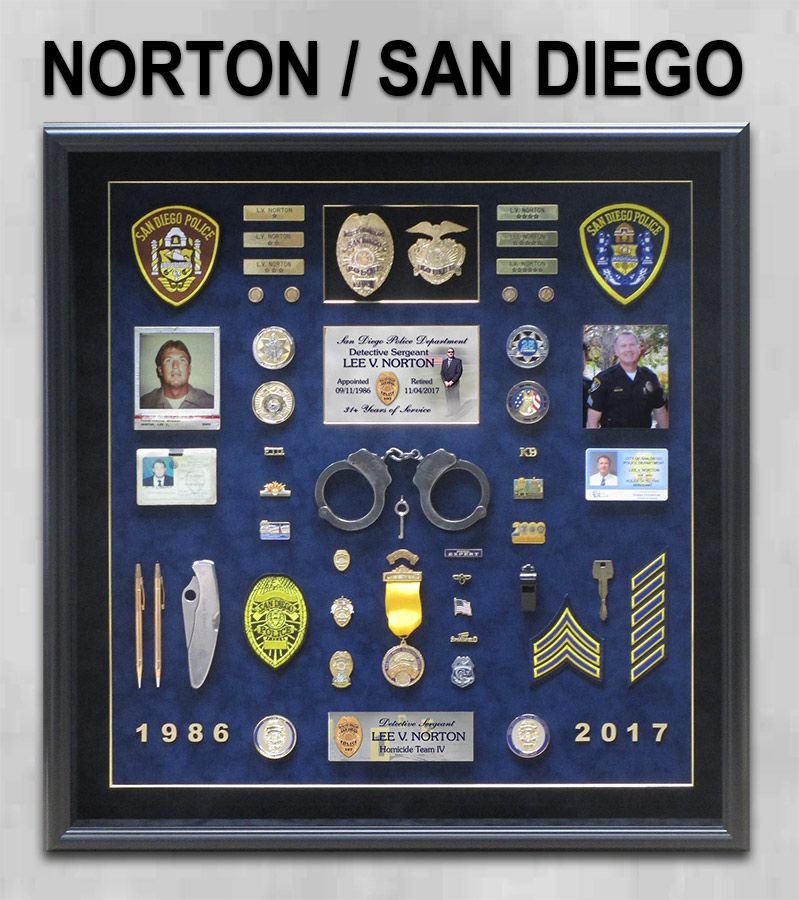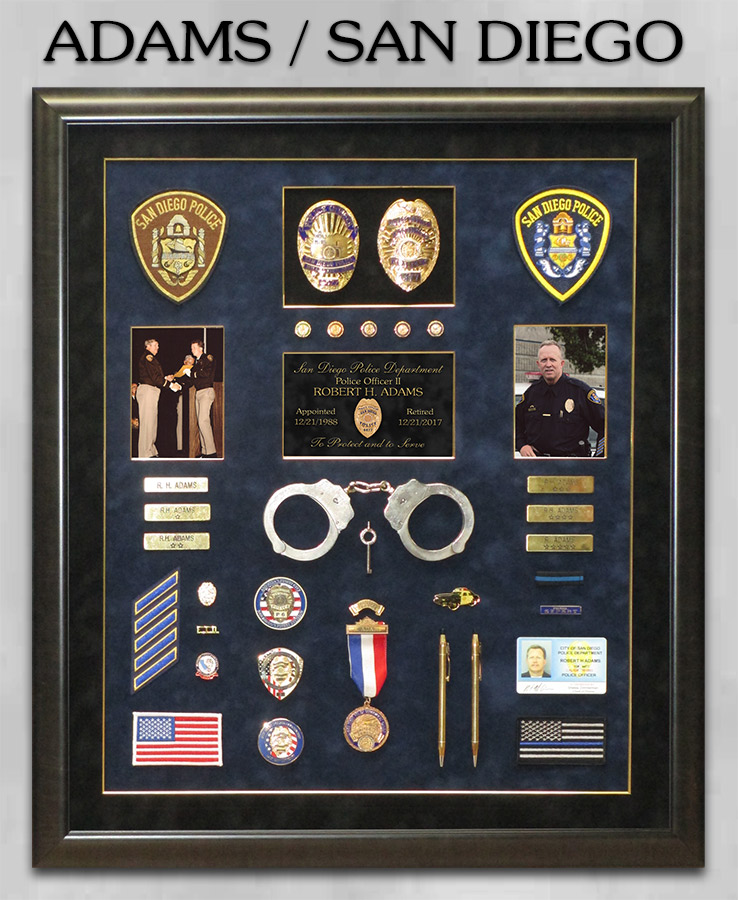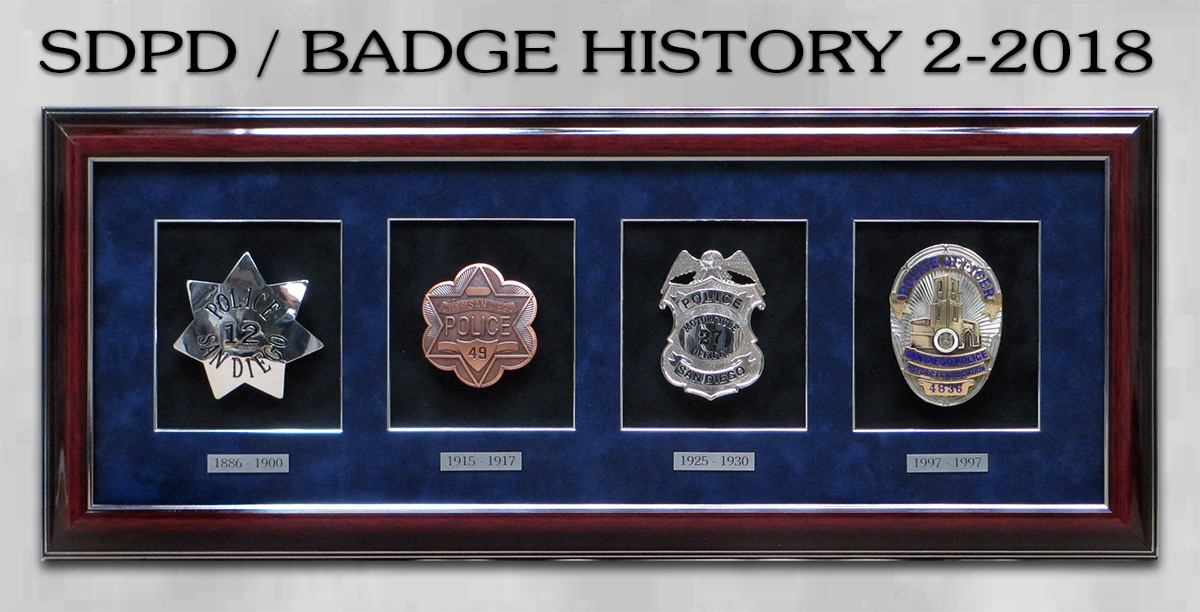 Badge History Section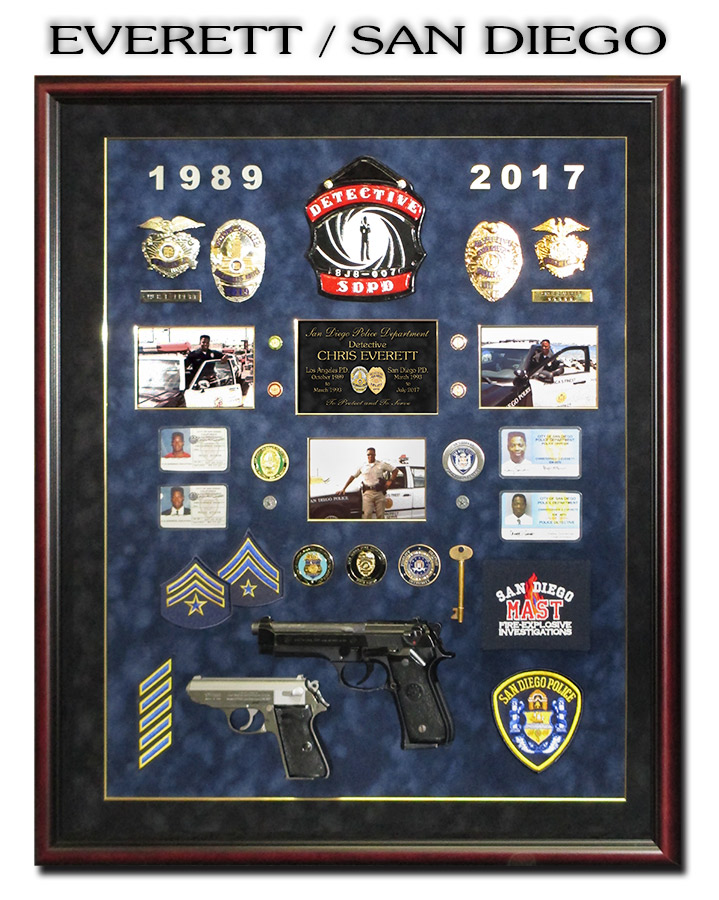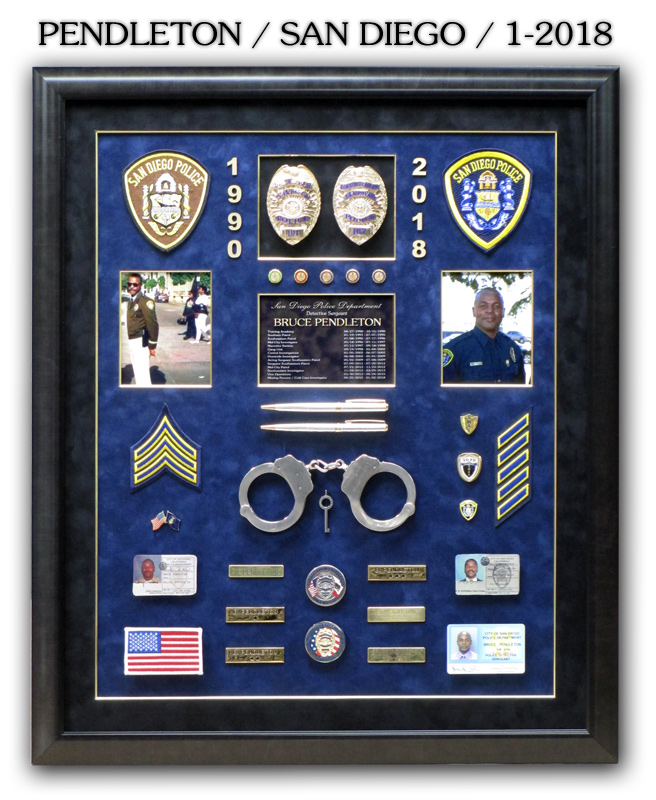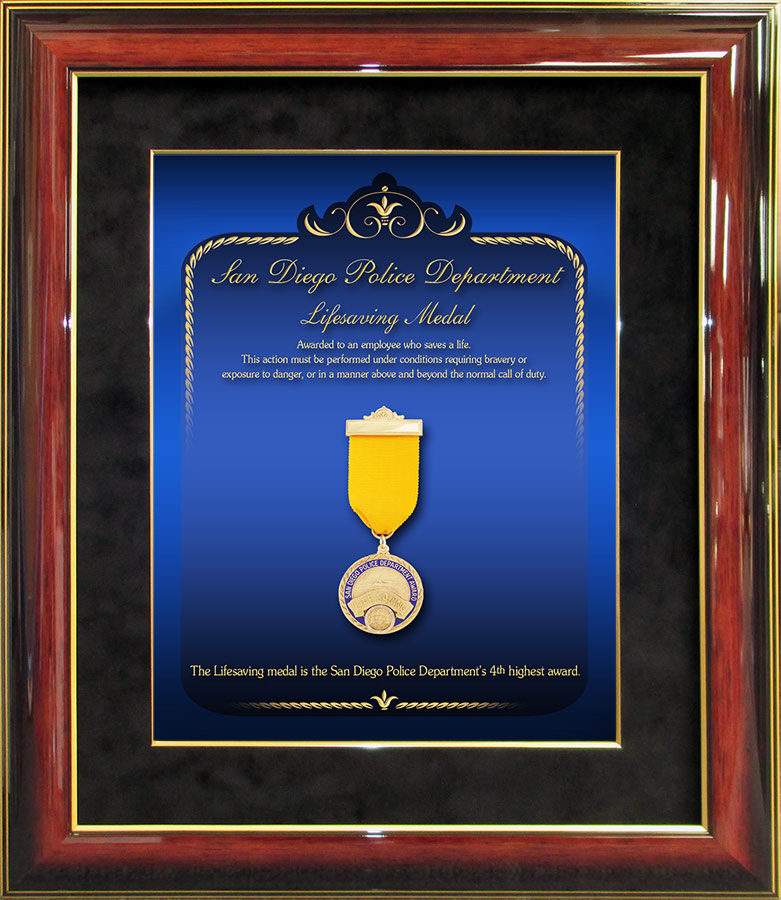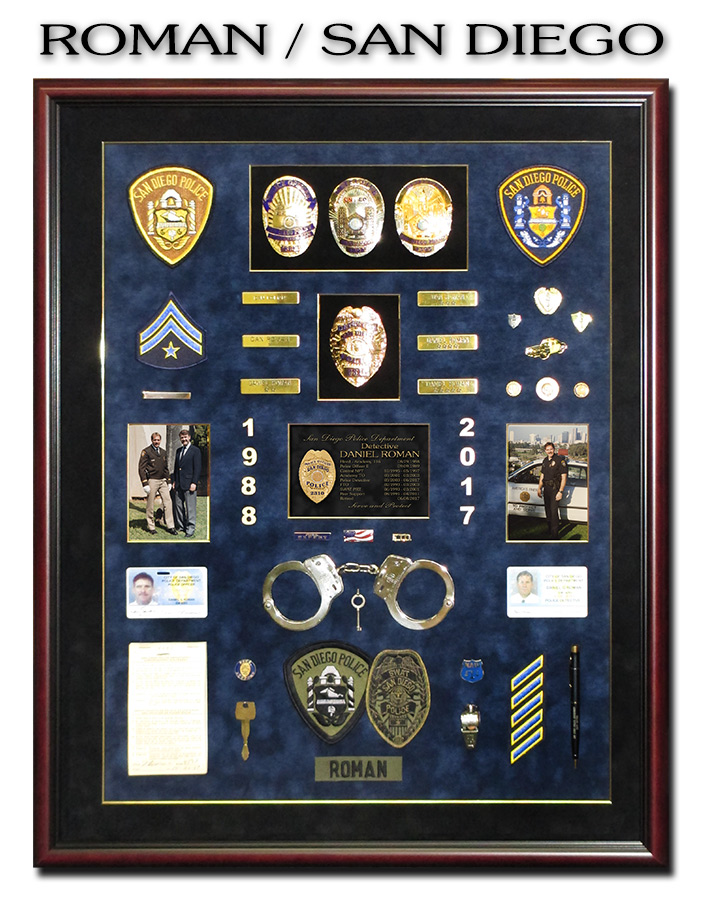 Medals Section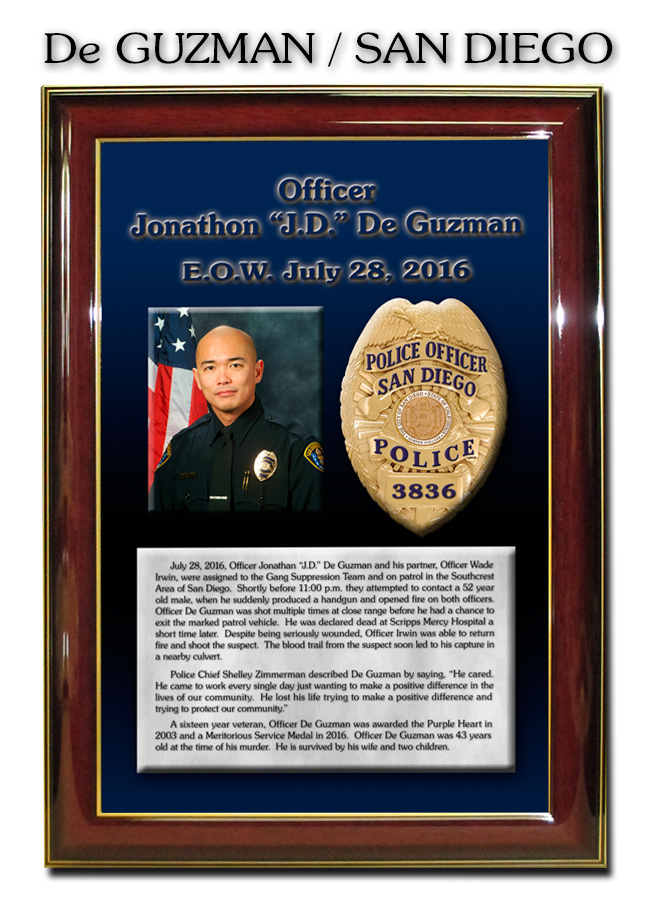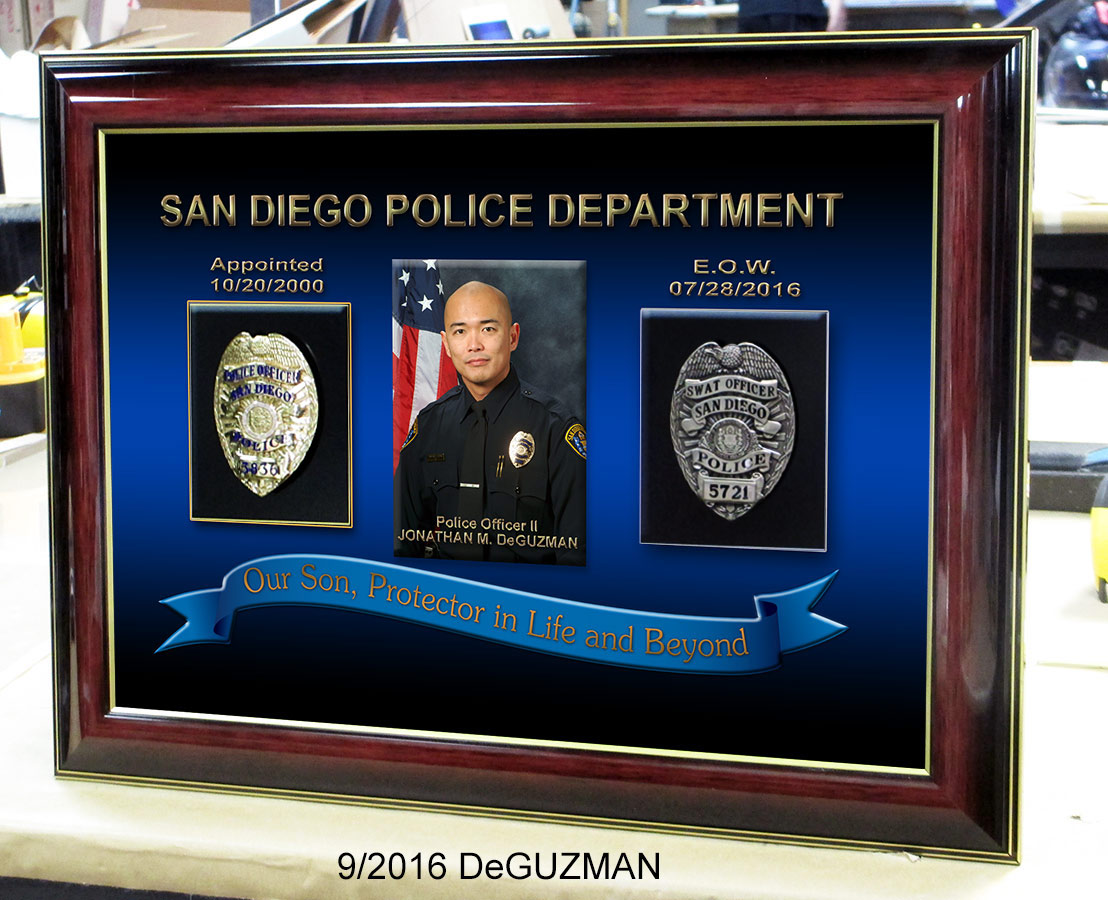 Fallen / E.O.W. Section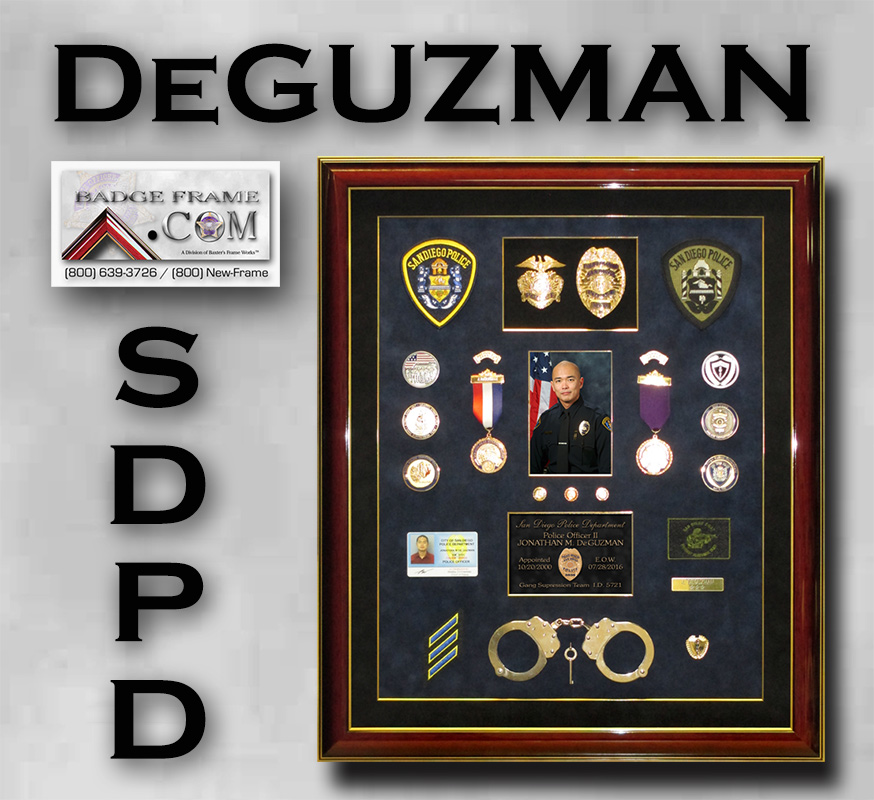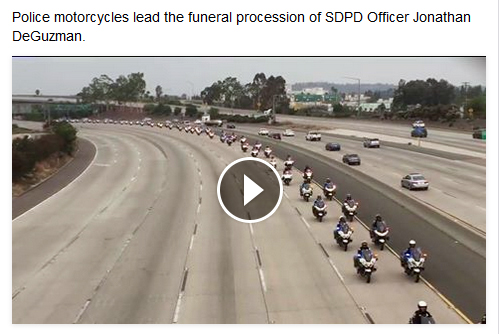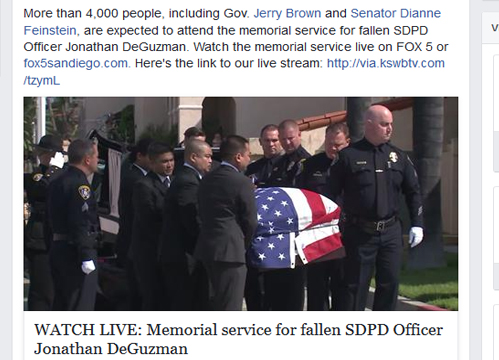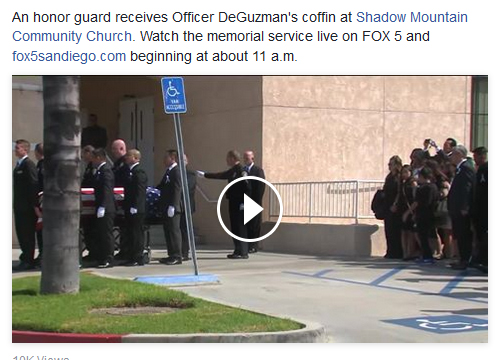 DeGuzman / SPPD
E.O.W. / Fallen Section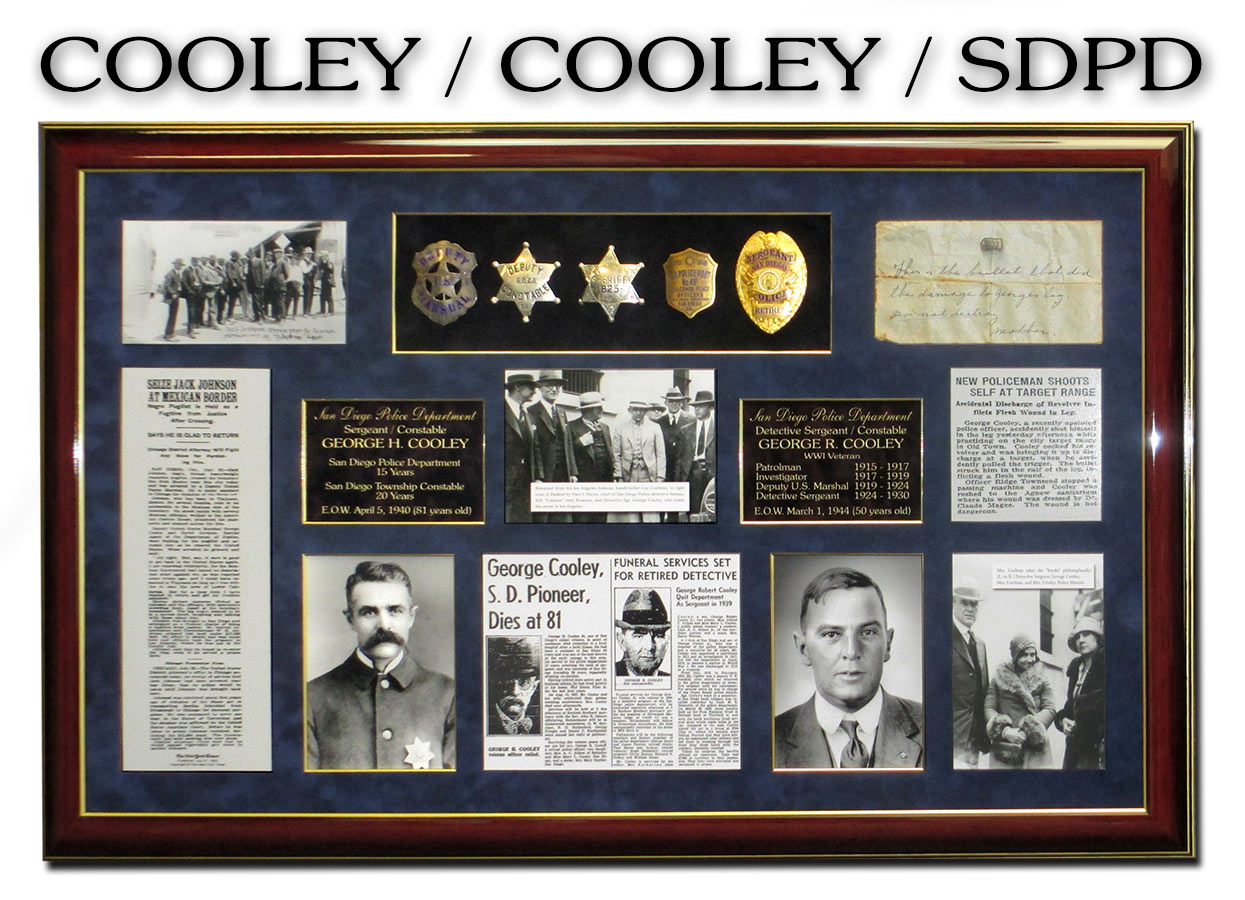 Archive Section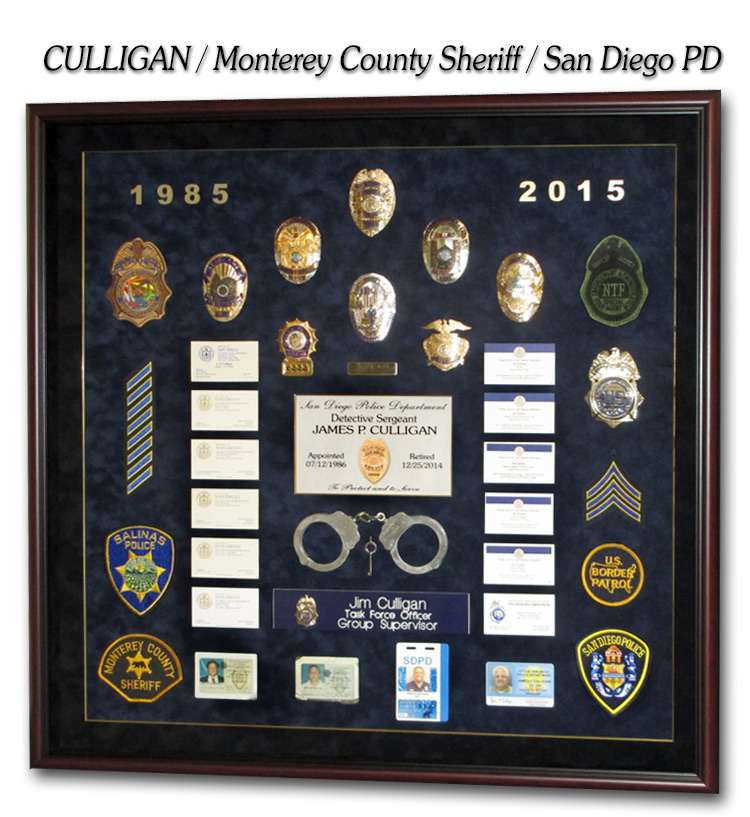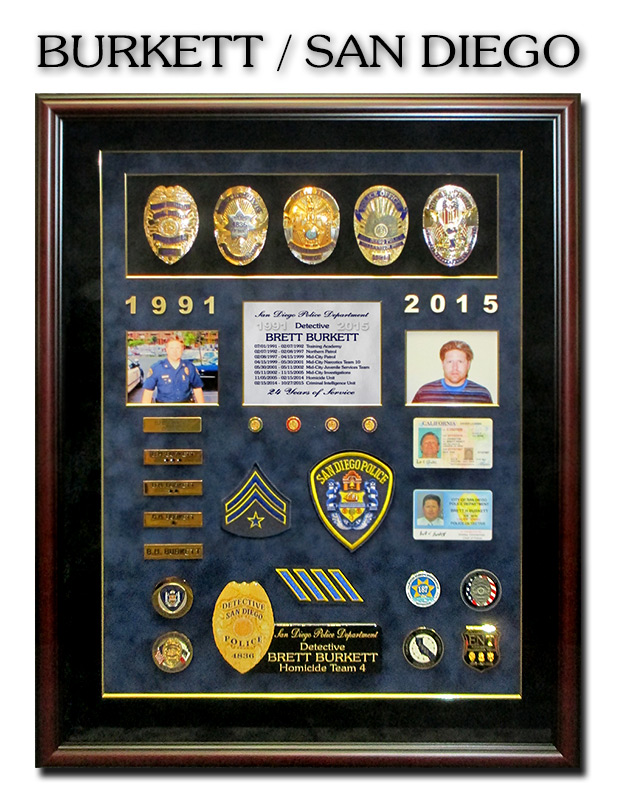 Police Shadowbox Section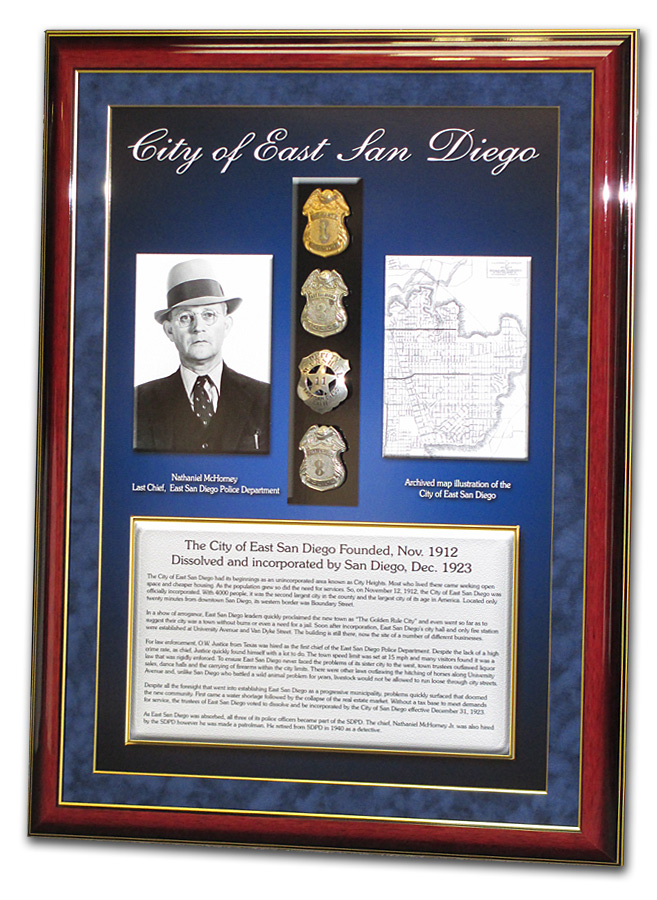 East San Diego Story here...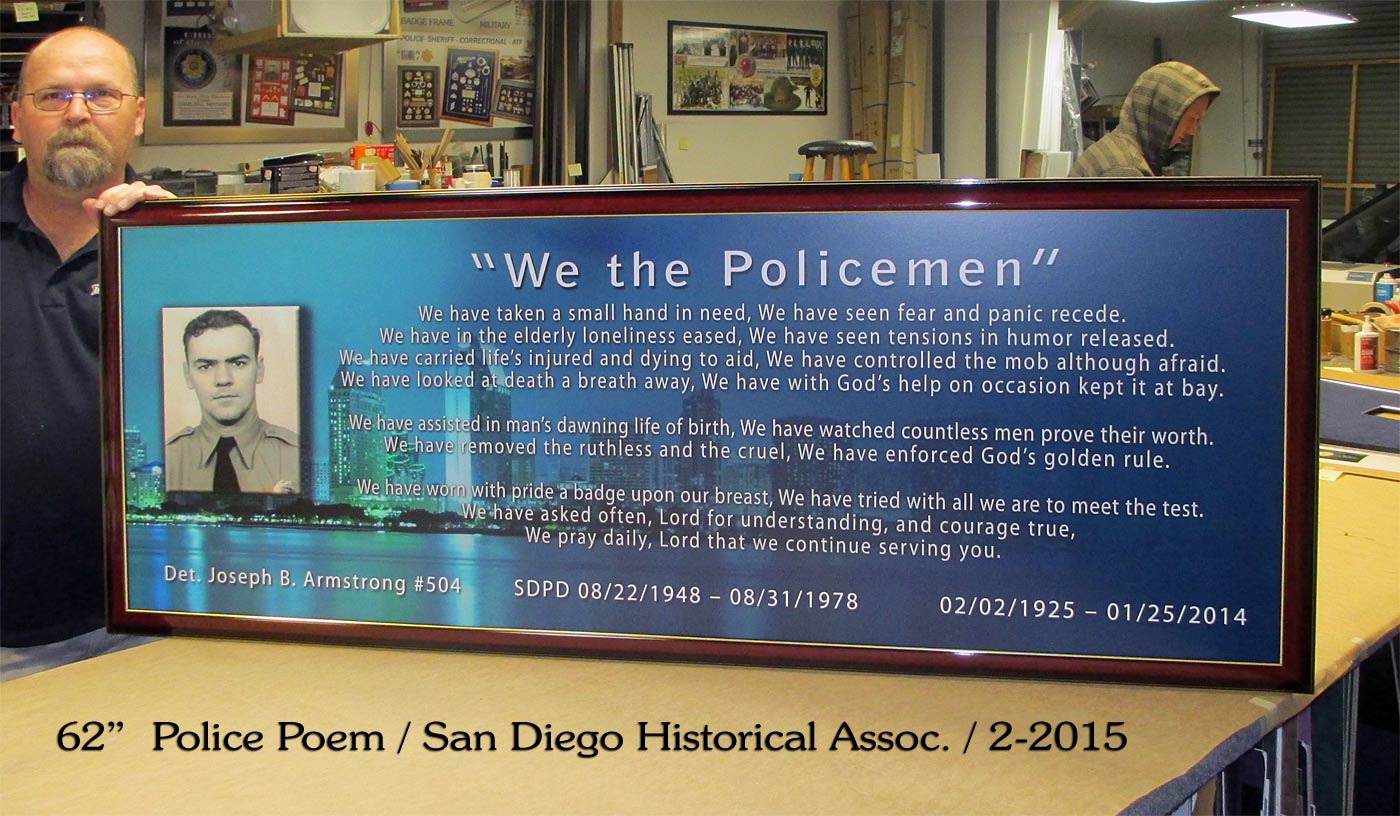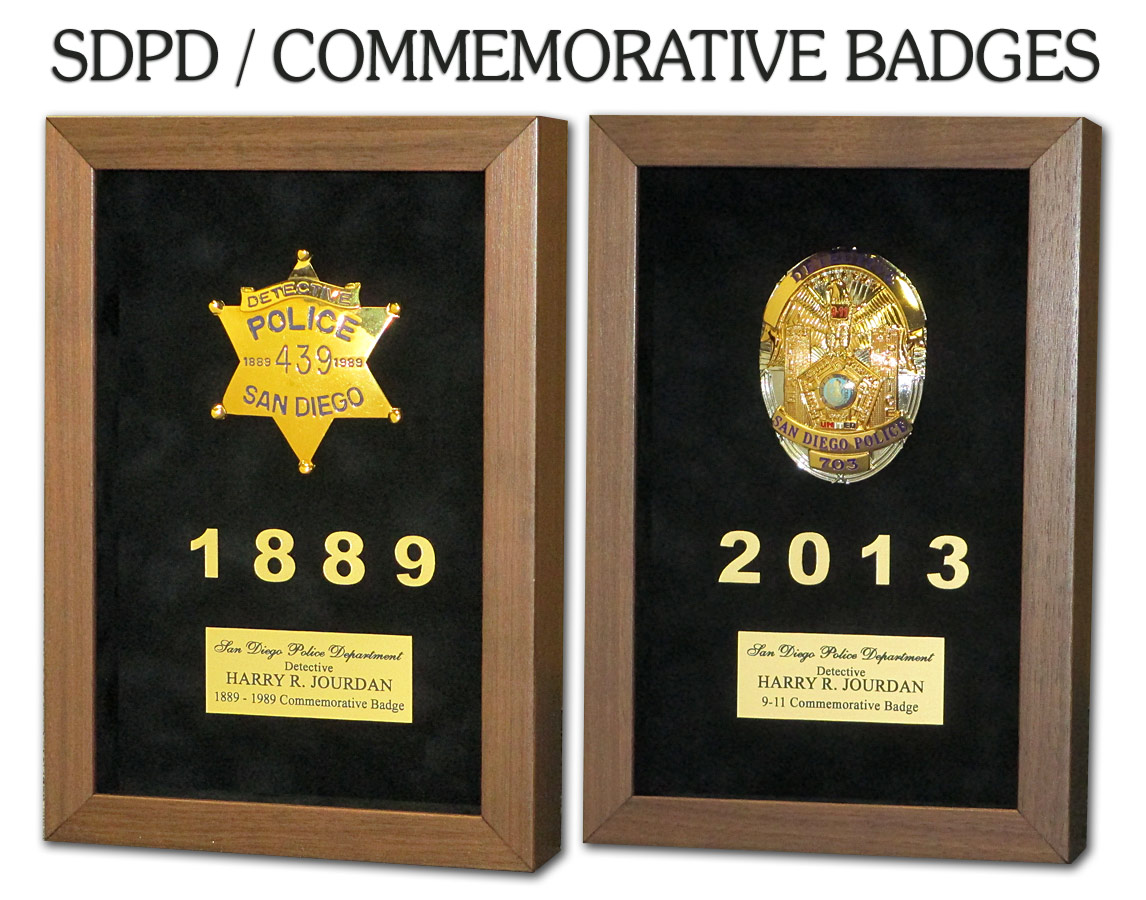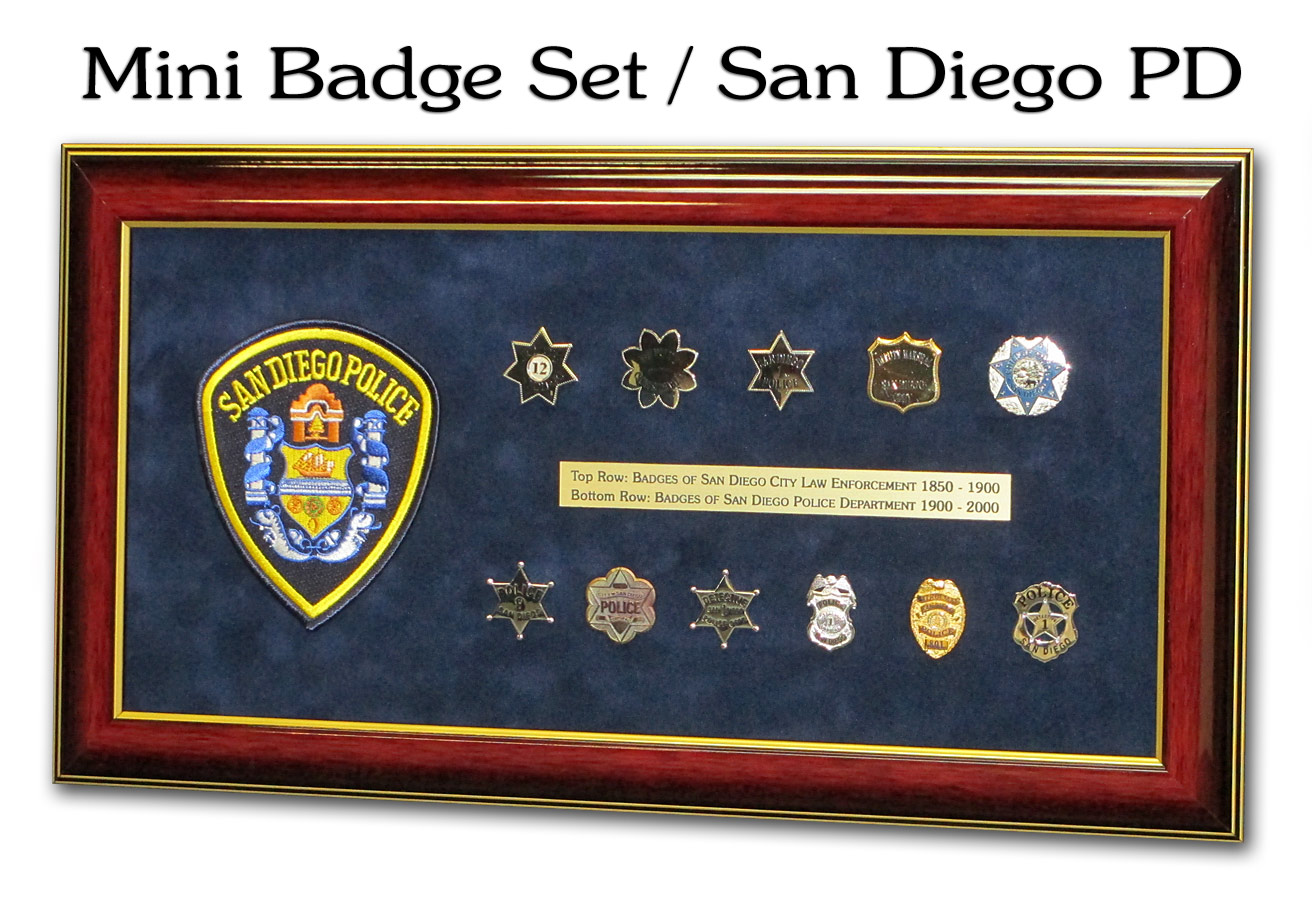 Archive Section here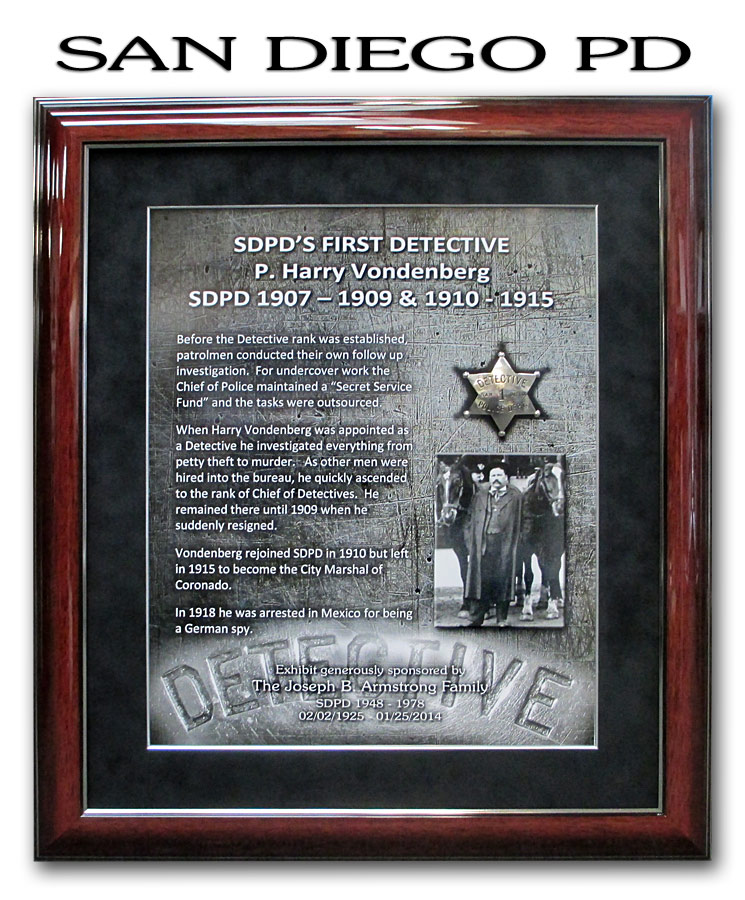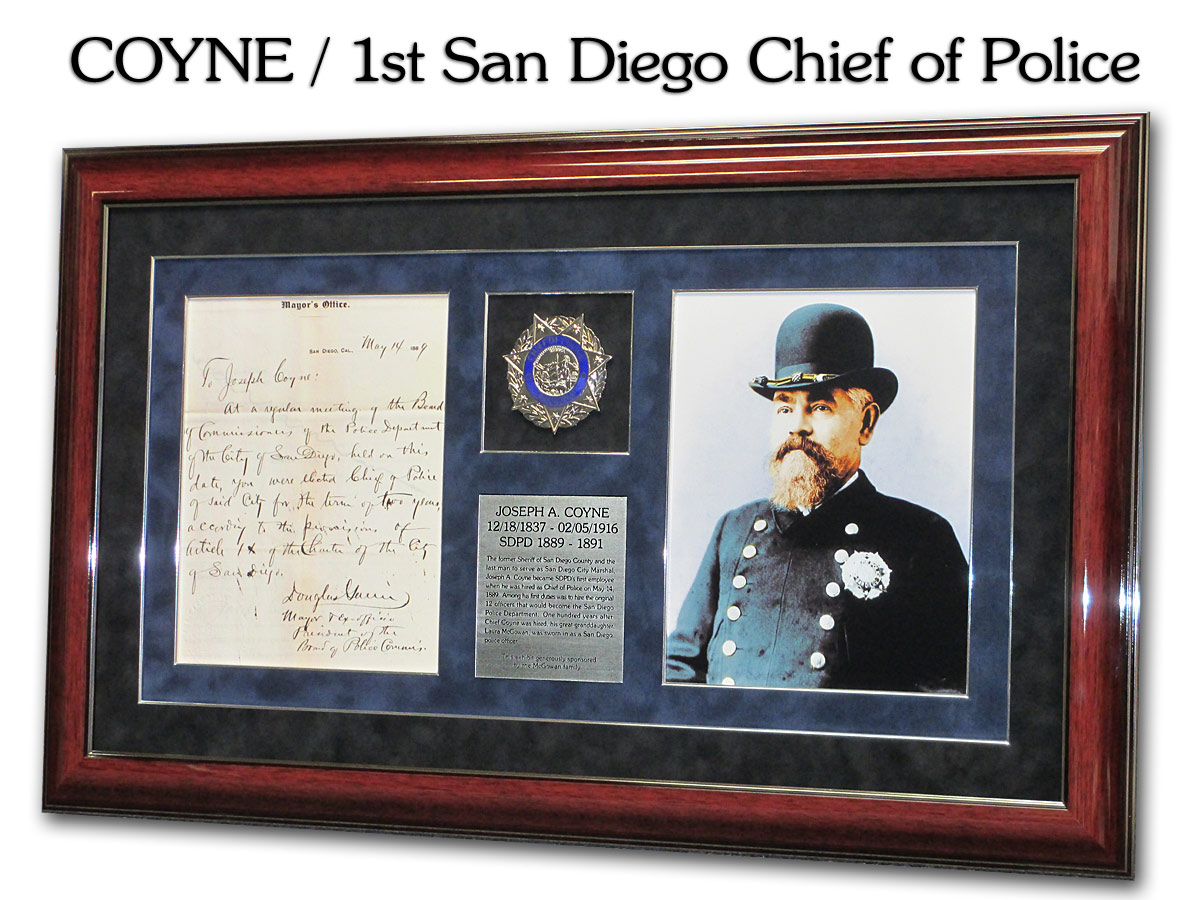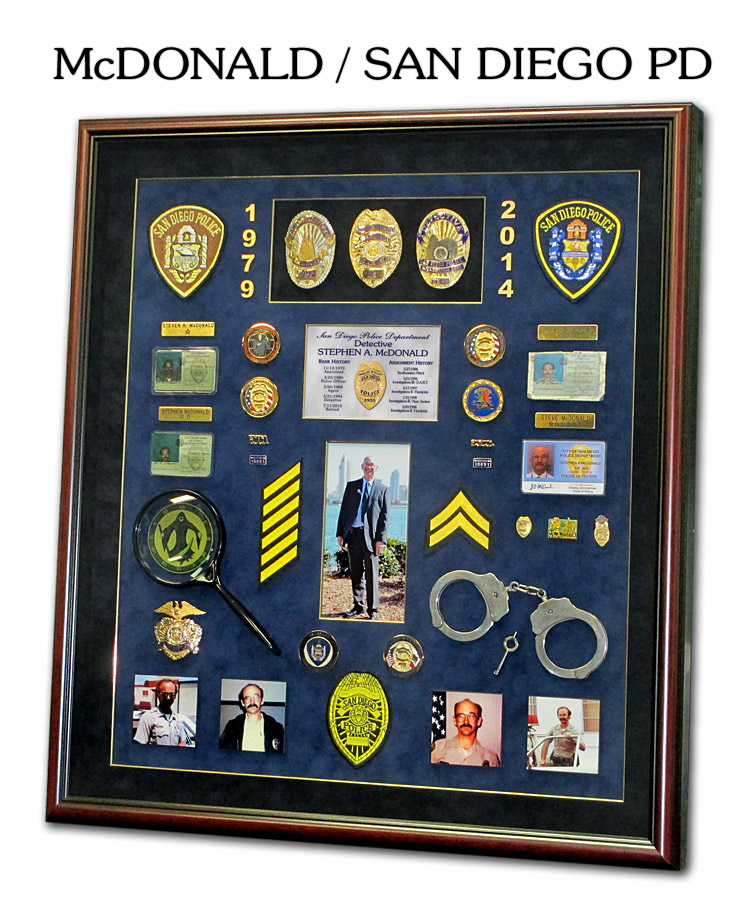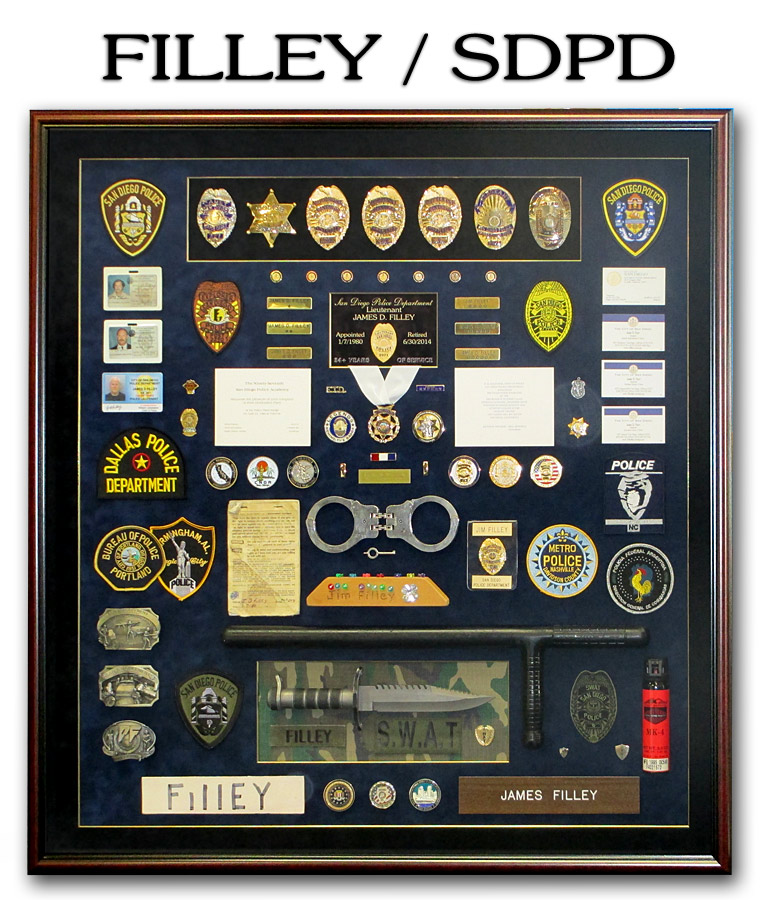 Police Shadowbox Section here
San Diego PD Section here
Mr. Baxter,
Just wanted to give you and your folks some feedback.
We presented Detective McDonald with his beautiful shadowbox at a gathering for him on July 3. In all the time I have known him,
I have never seen him speechless, but he was rendered speechless at the sight of the shadowbox as he entered the room where we
had it on display. His wife and adult children were also there, and the whole family became quite emotional at the beautiful
representation of a proud career. There was nothing but high praise and admiration for your beautiful work from all in attendance.
Thank you for helping to make the last day on the job of a good man memorable.
I look forward to bringing you more work.
Sincerely, JJ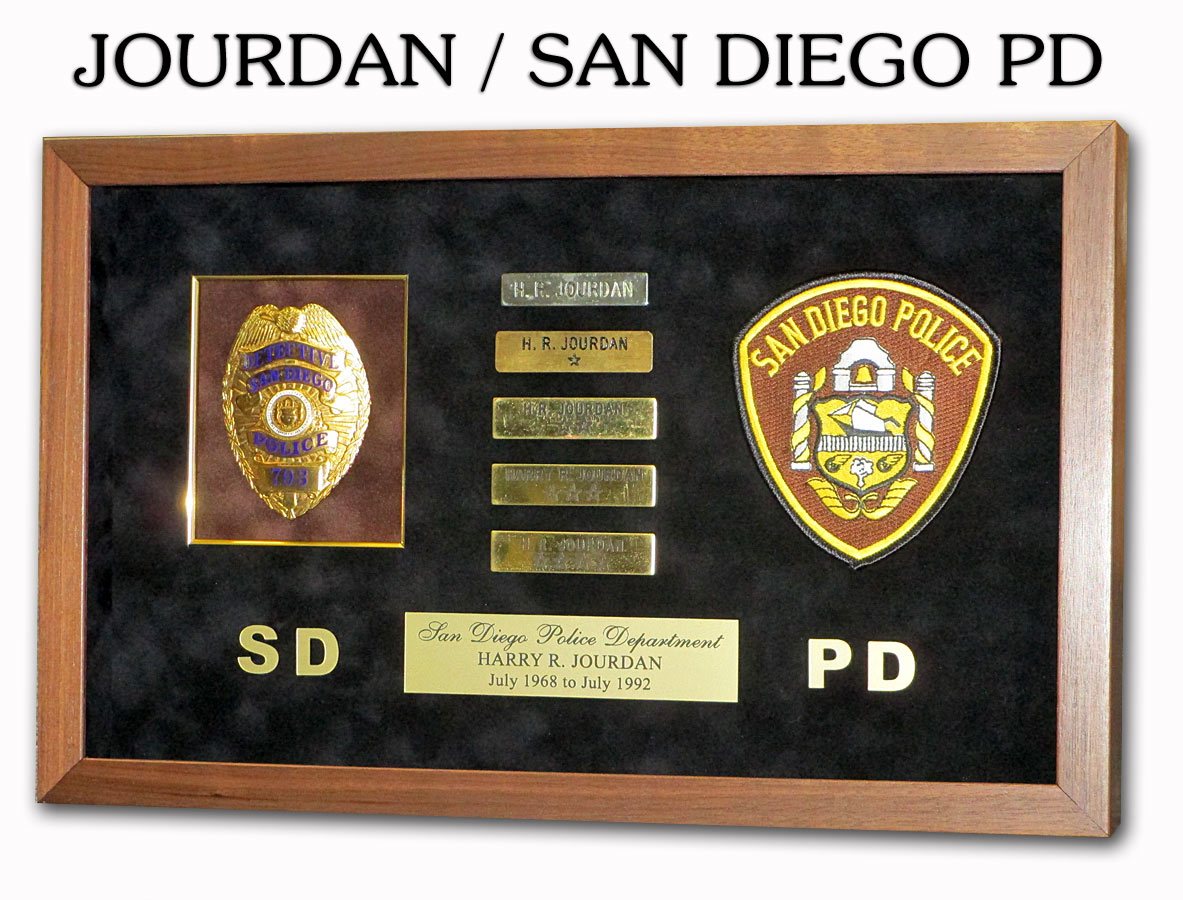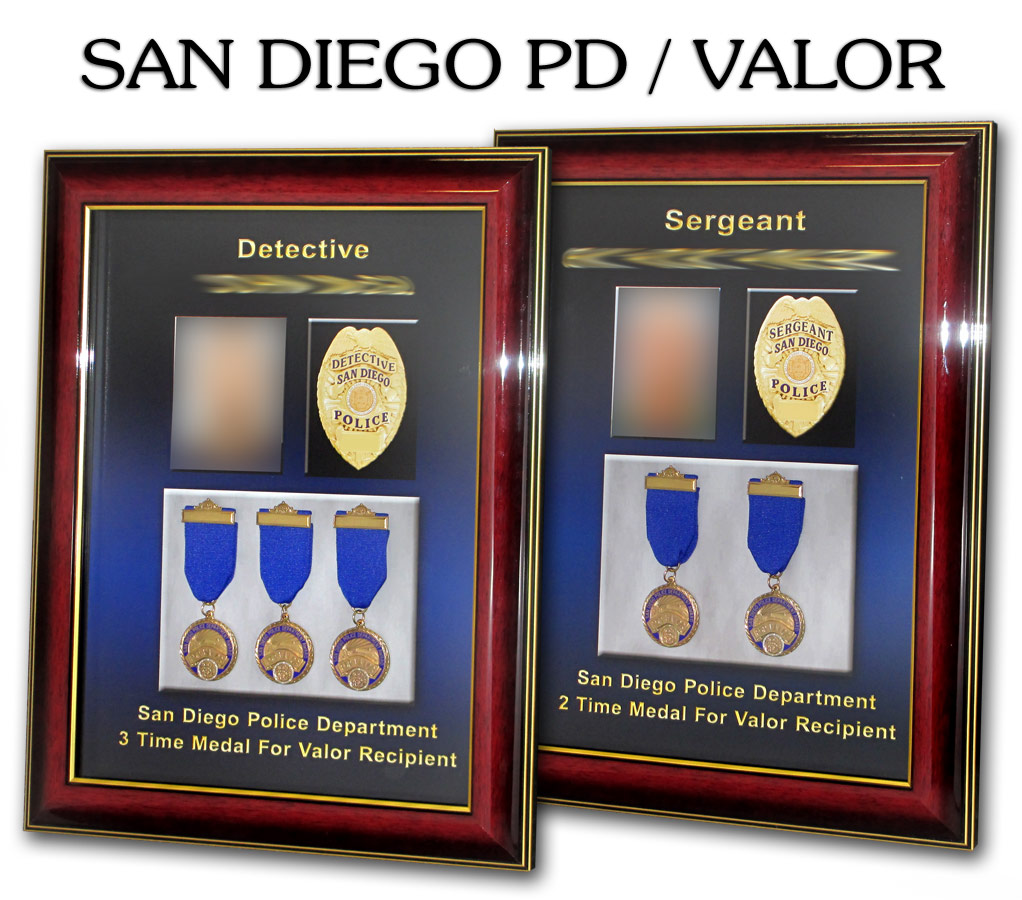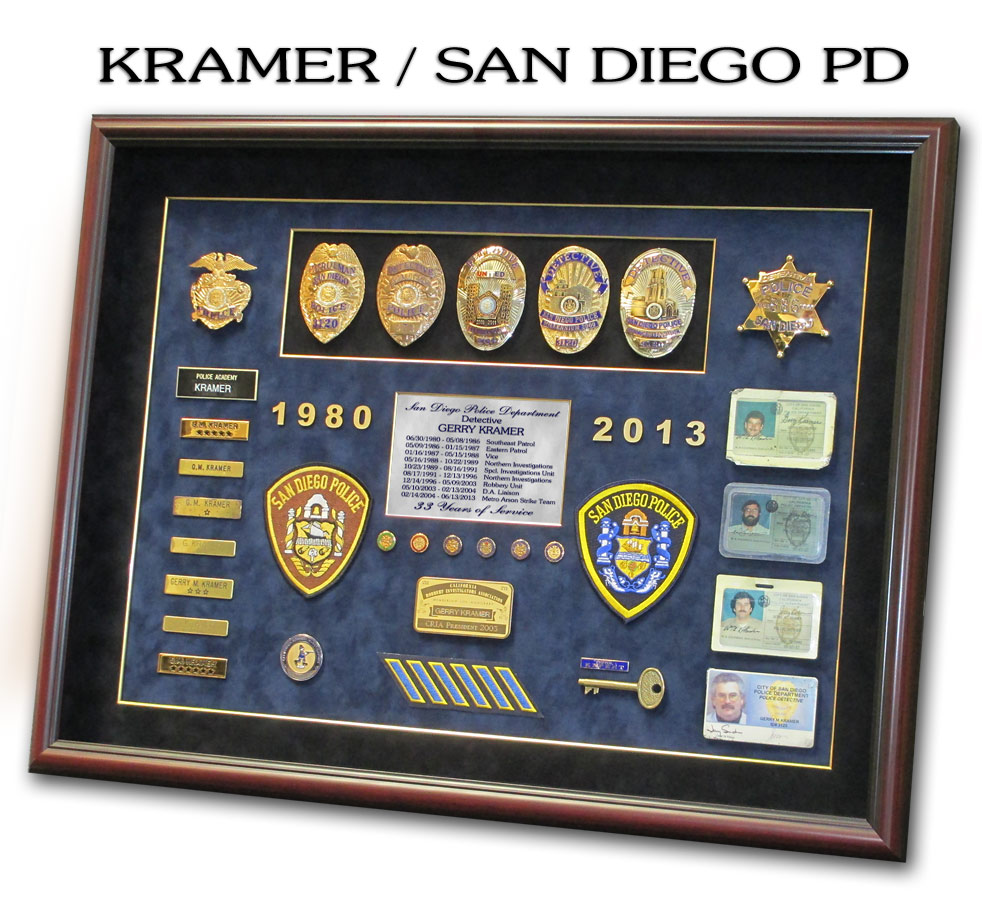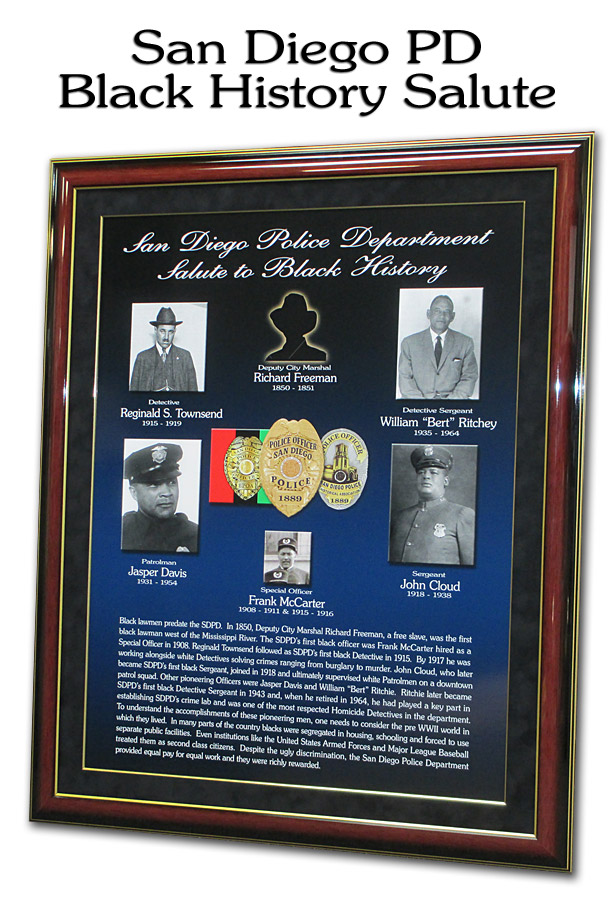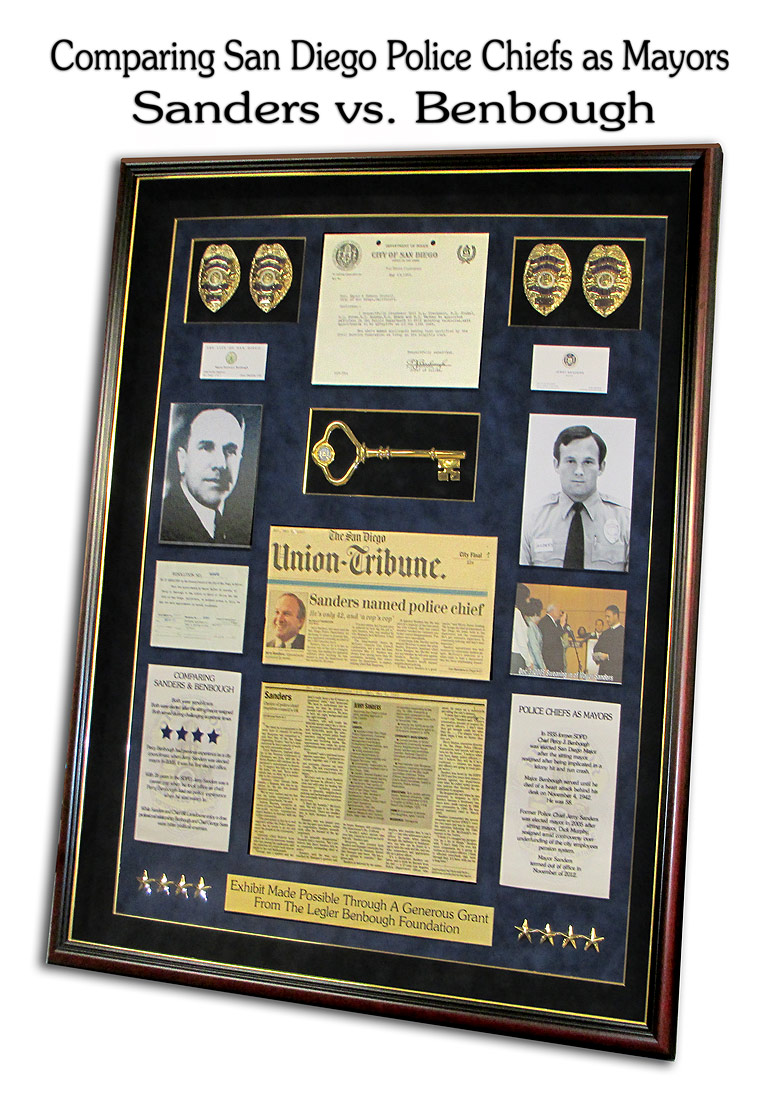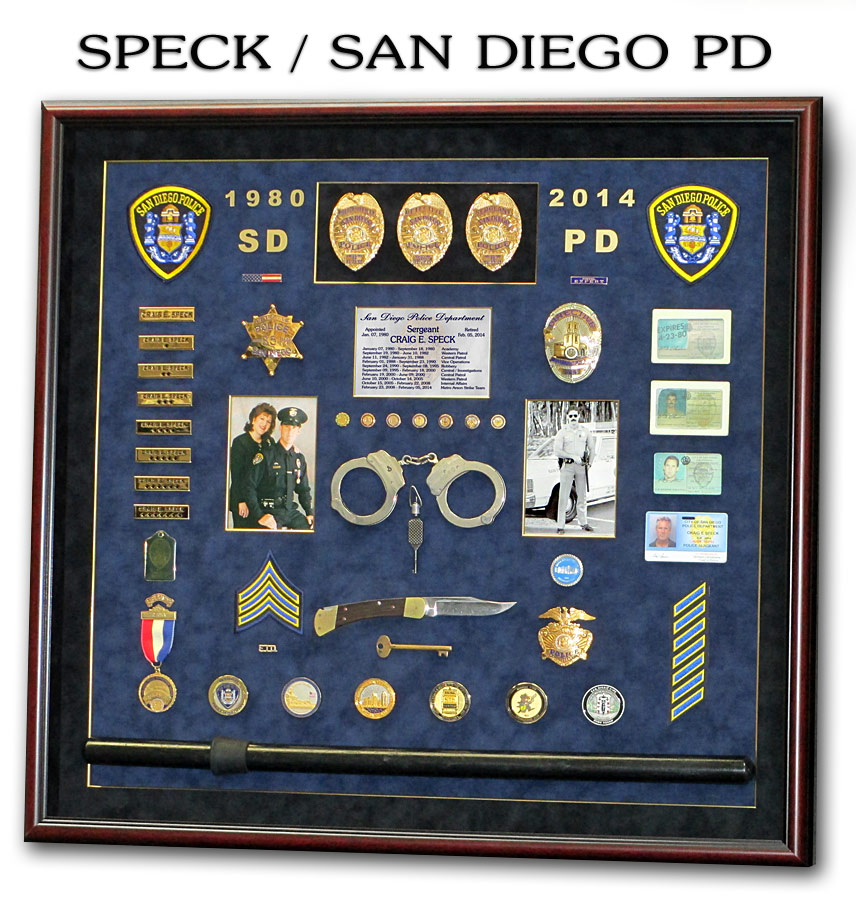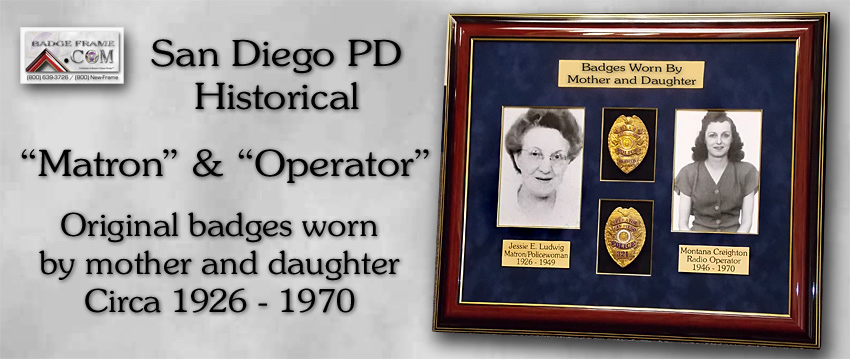 larger image here
see 3 generations section here
Click on small photos to enlarge...

Medal of Valor Sign options for SDPD Histoical Assoc.
Click on images to enlarge...




Click on small photos to enlarge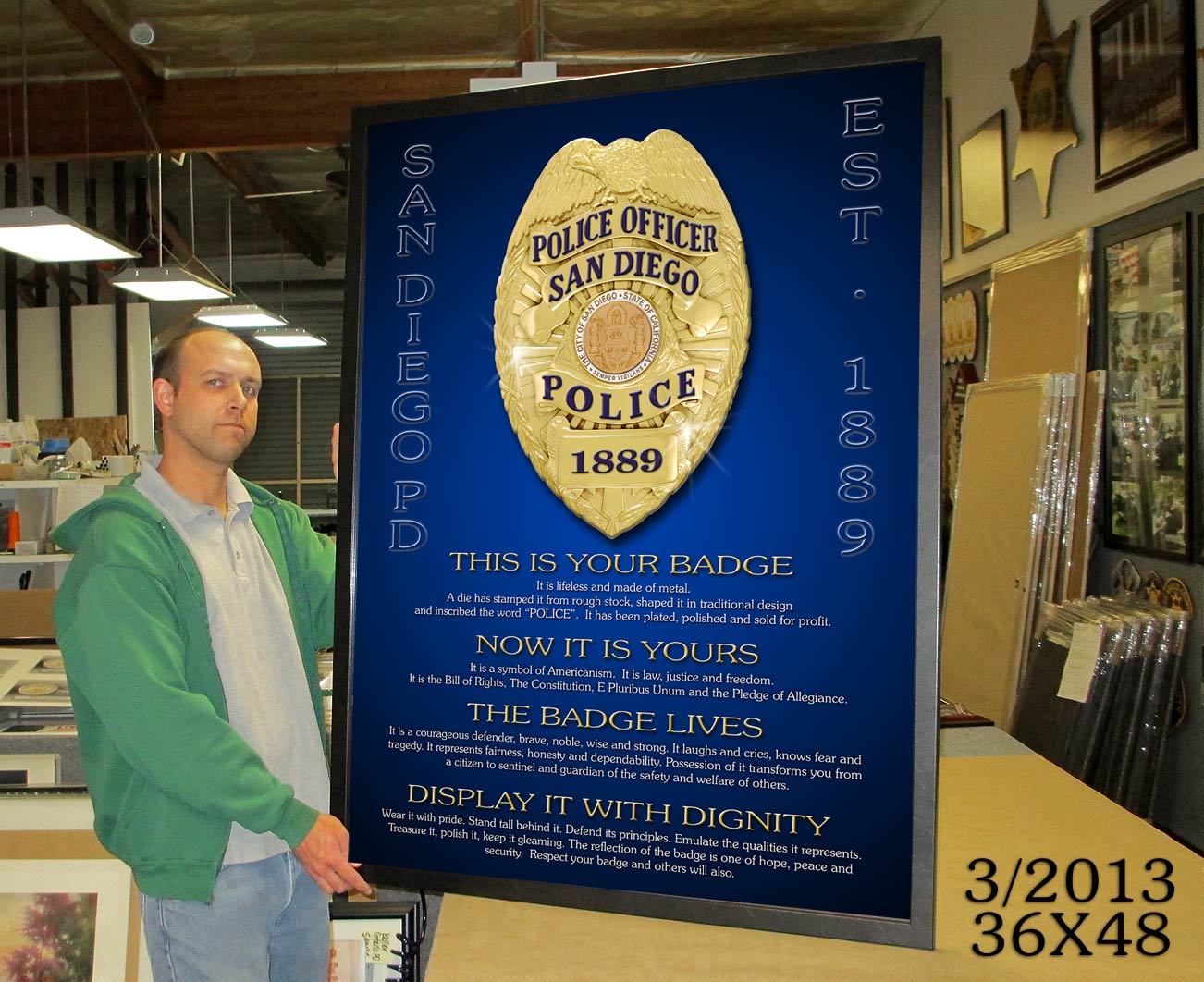 click to enlarge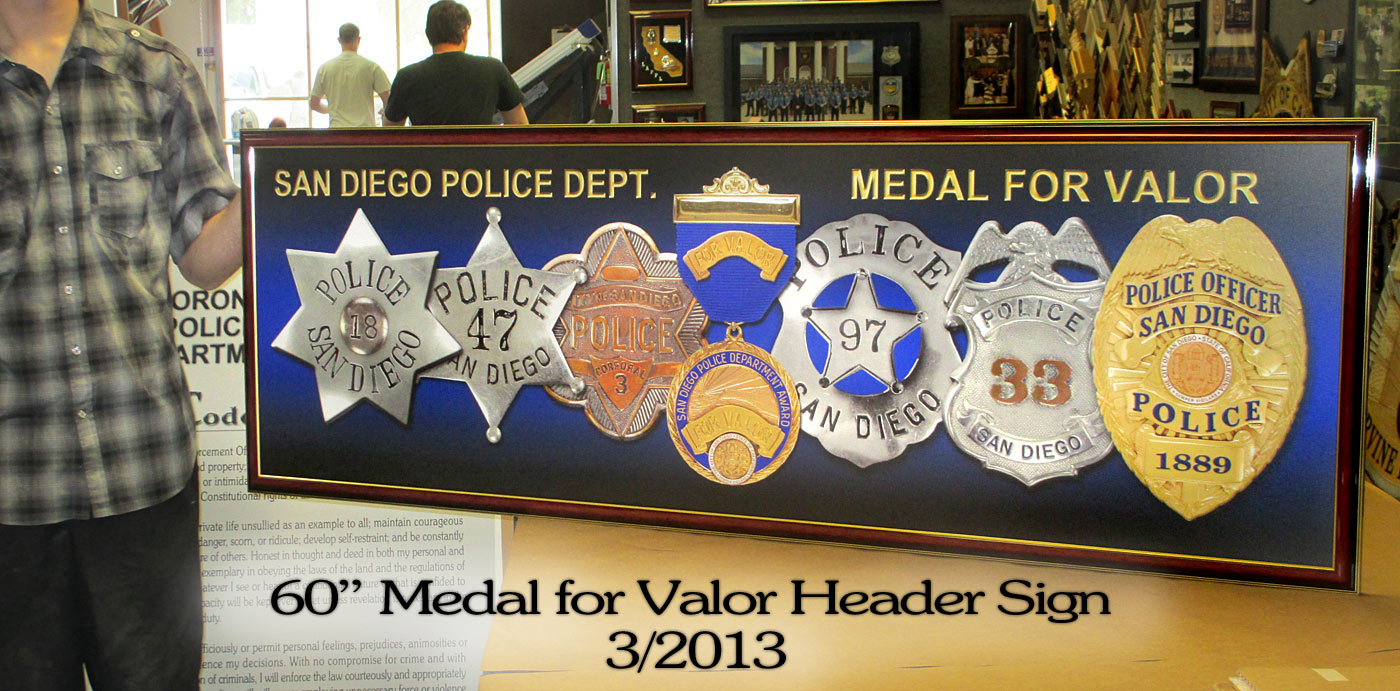 See Sign Section here
CONGRATS TO JAMES COLLINS / SDPD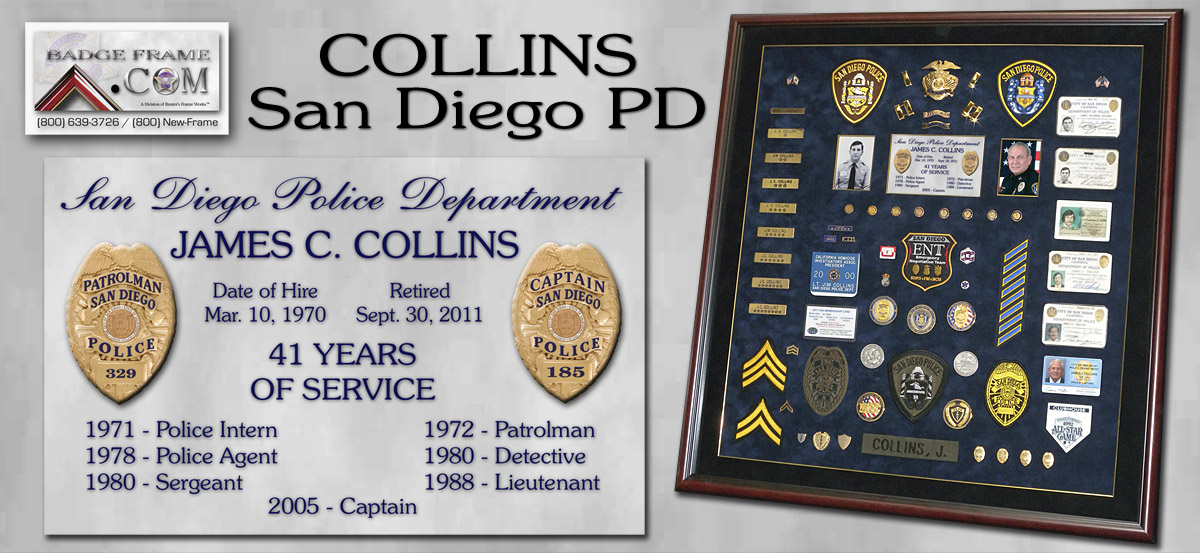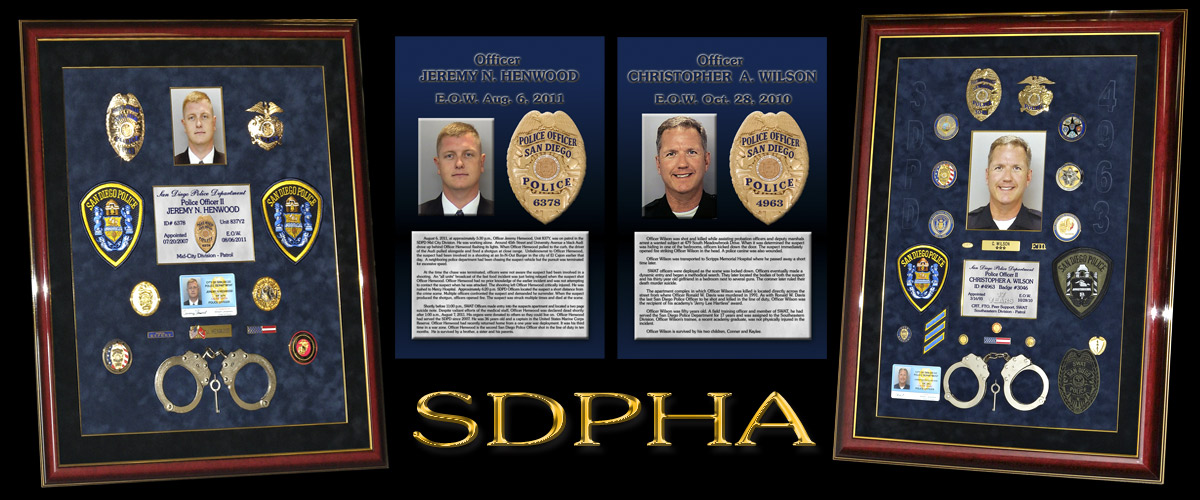 Graphic for SDPD E.O.W. webpage 8/2011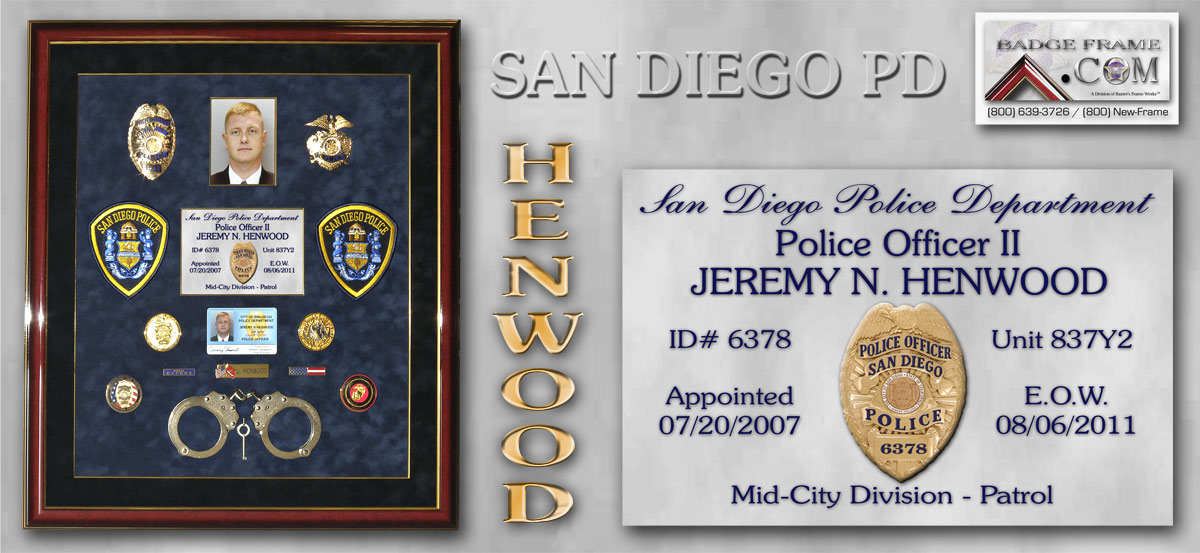 larger image here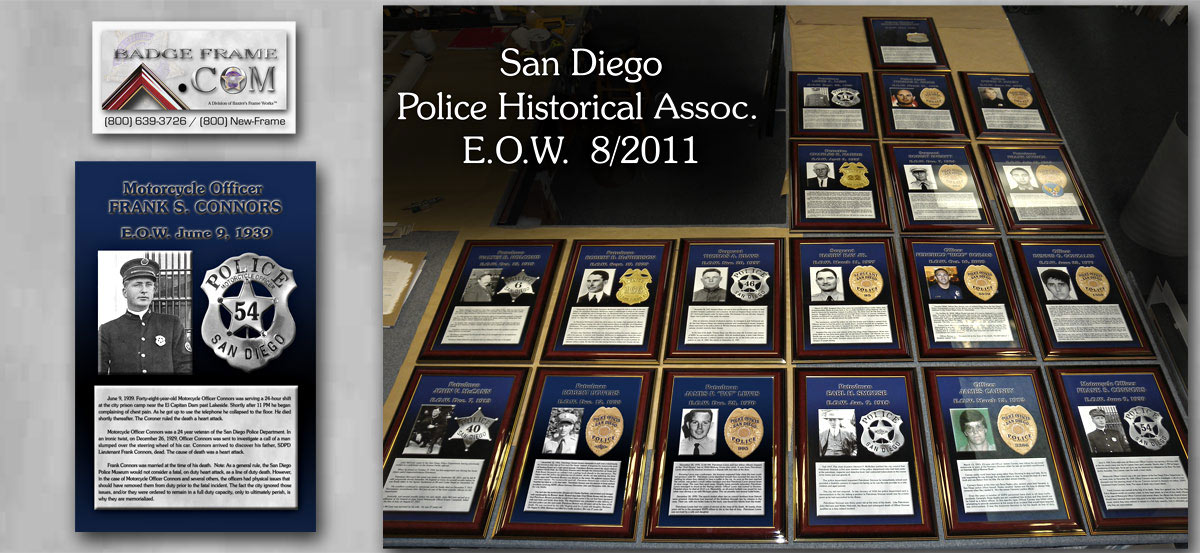 See more of our framing projects at our
Baxter's Frame Works Section
Call us...(800) New-Frame / National Toll Free
© 2005 Baxter's Frame Works / Badge Frame / All Rights Reserved
3811 Schaefer Ave., Suite A Chino, CA 91710 Local (909) 591-3033
EMAIL: fwbill32@verizon.net
EM us here
HEY!!! Don't forget to sign our GUEST BOOK before you bail.