VEHICLE
MAINTENANCE PROJECTS

This page will give you some great ideas.
Give a call with any questions! (800) 639-3726
Click on images to enlarge...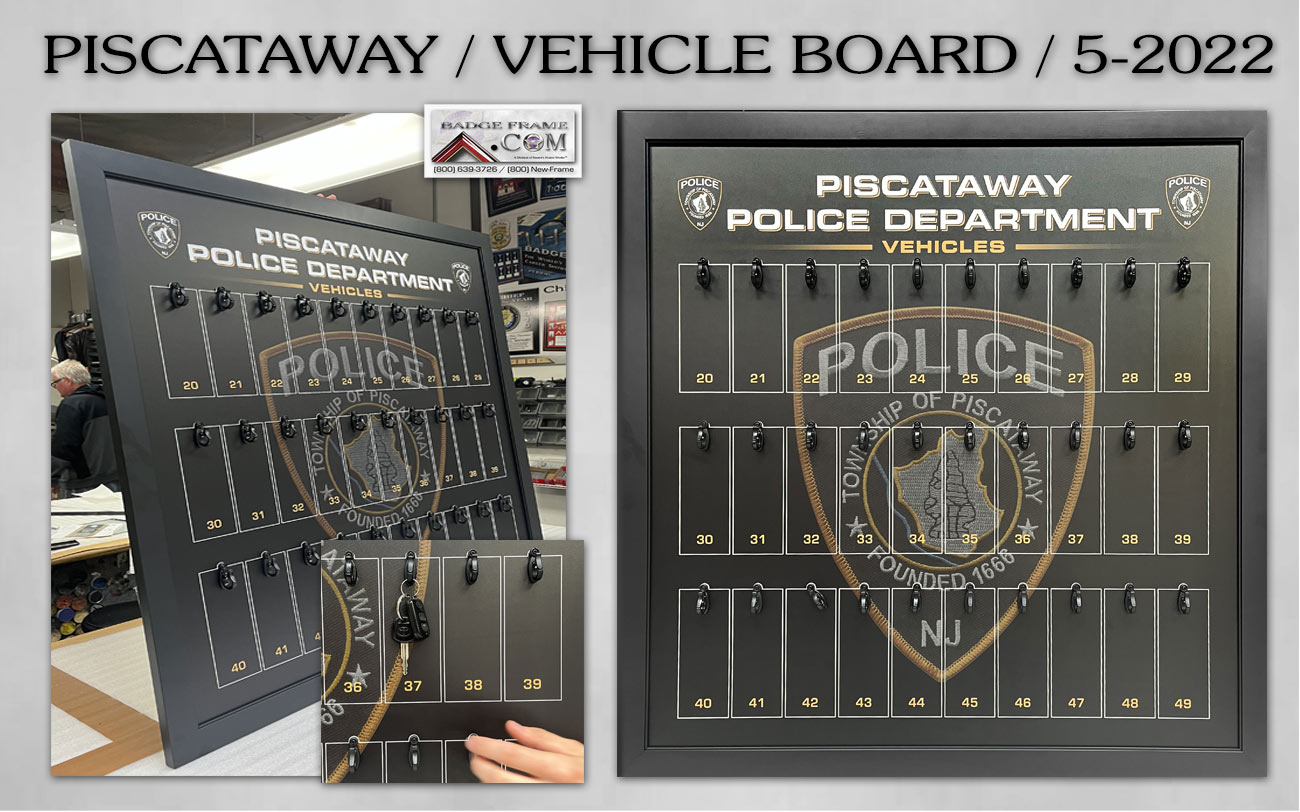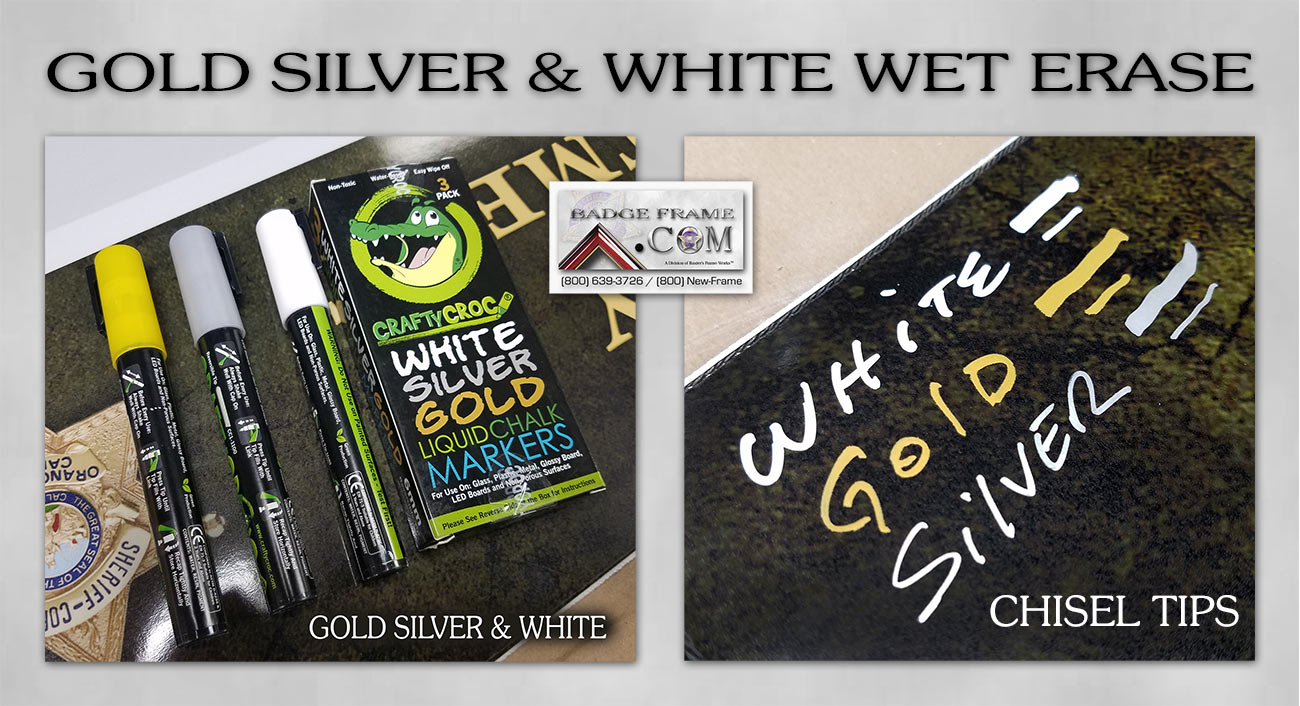 Dry Erase Section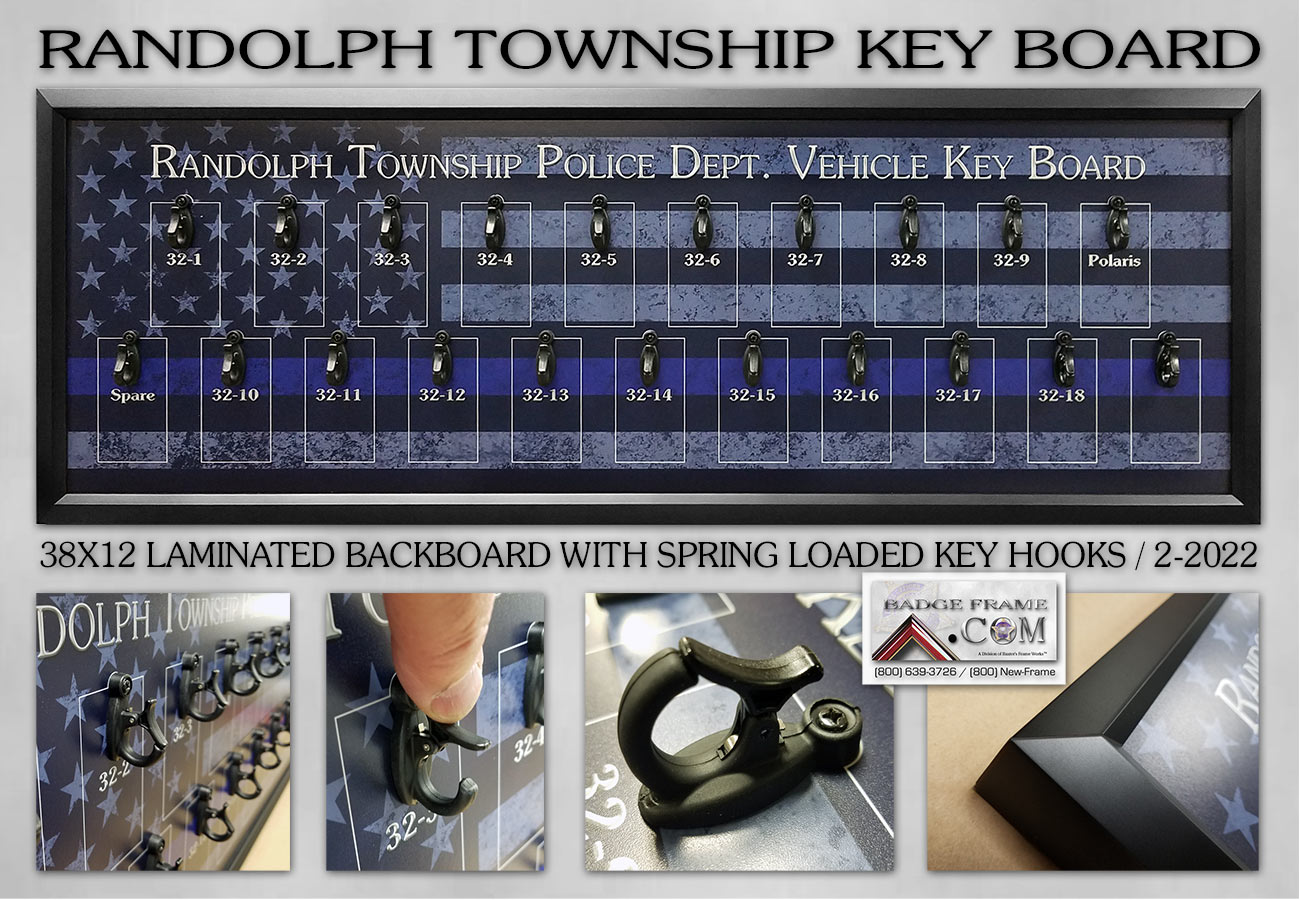 Magnetic Org Chart Section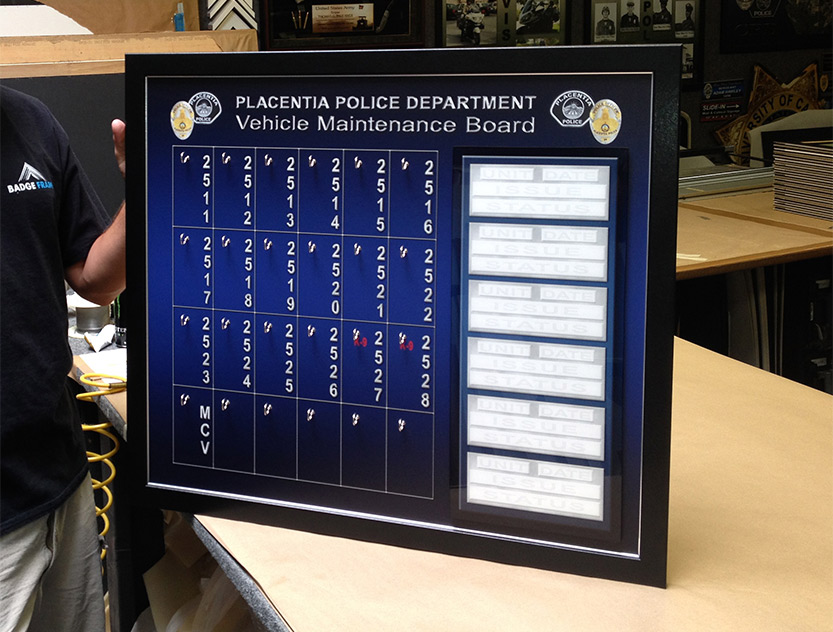 Vehicle Maintenance Board Section
Watch YouTube Video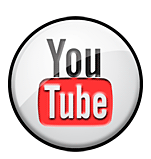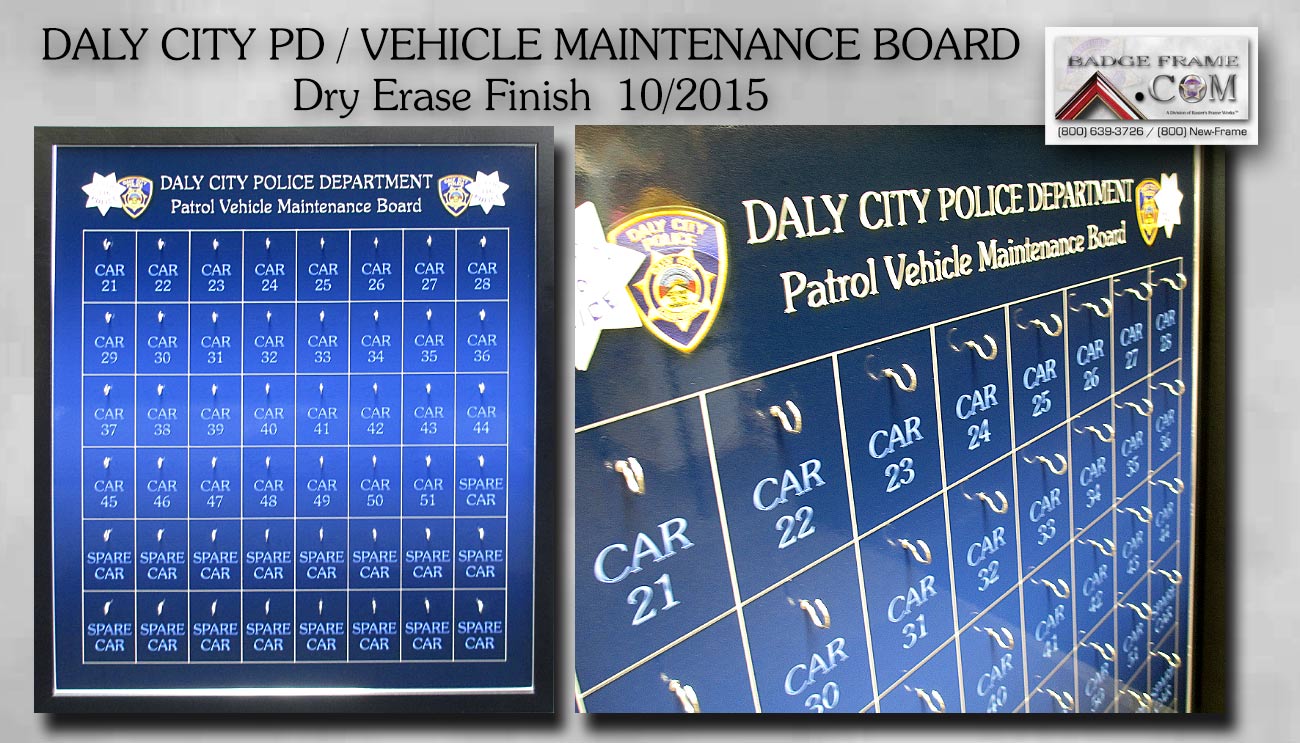 Dry Erase Section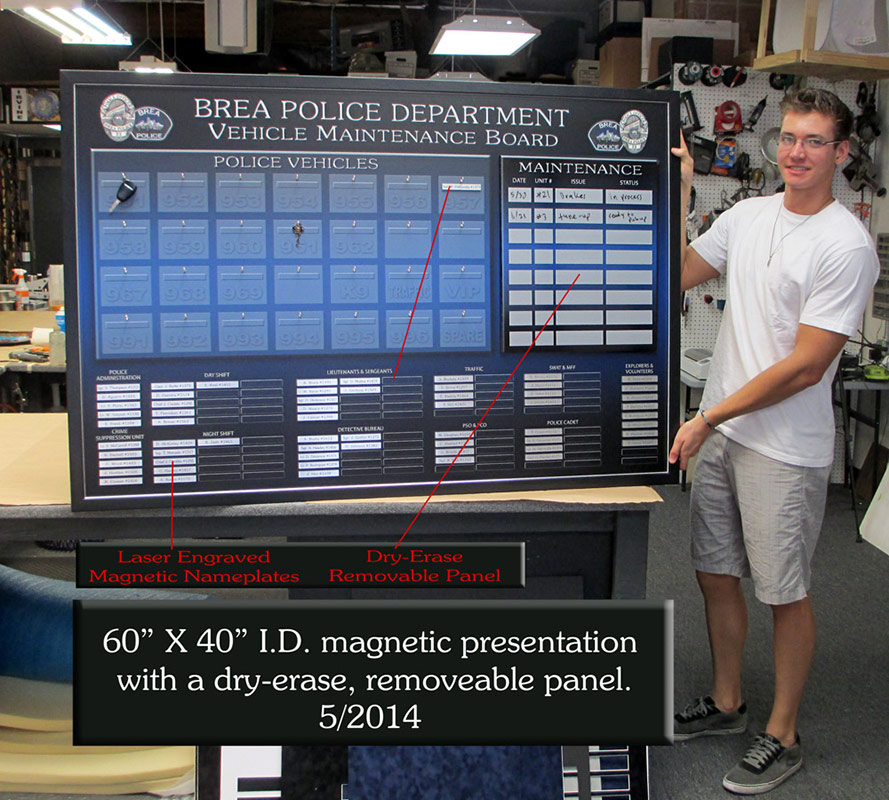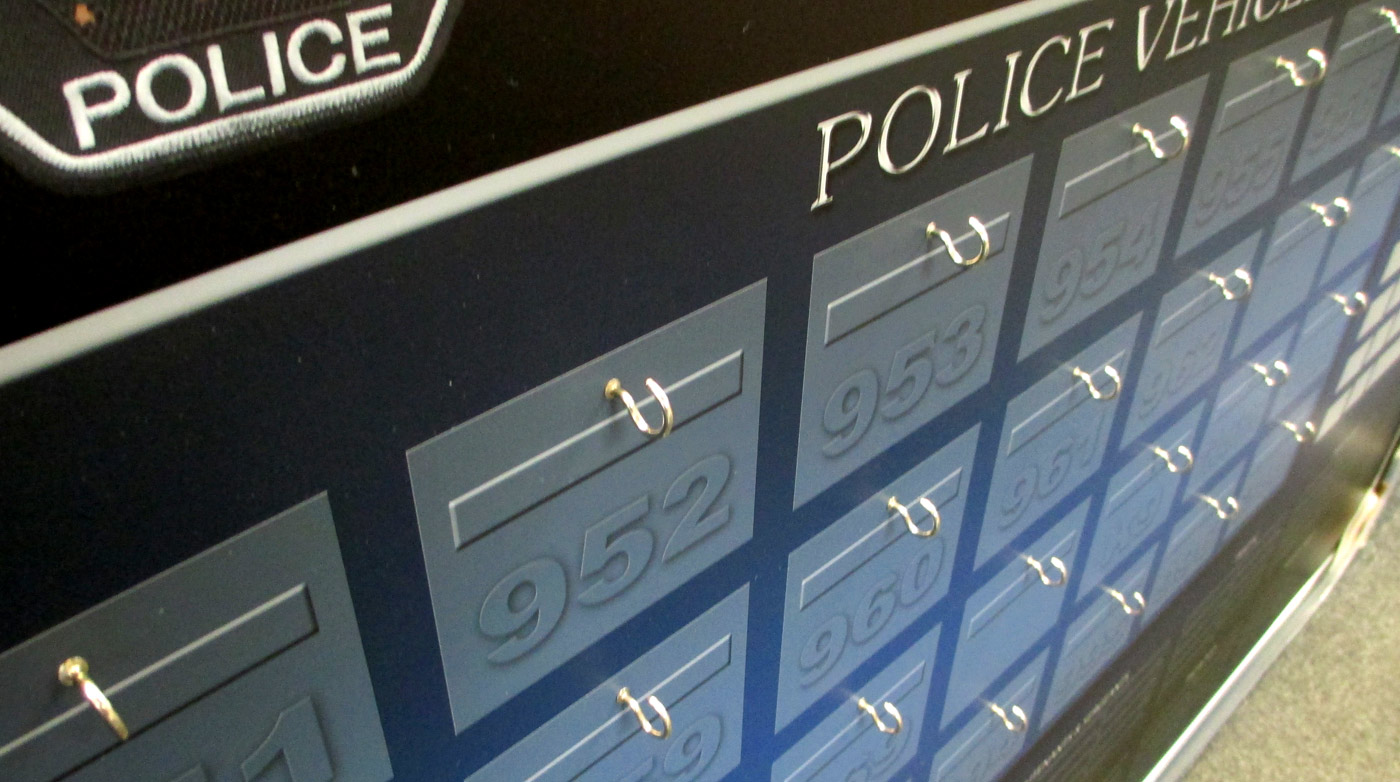 Actual Brea PD facility photo of board in action.
Note magnetic engraved plates are moved from bottom to top when vehicles are being used.
Click to enlarge...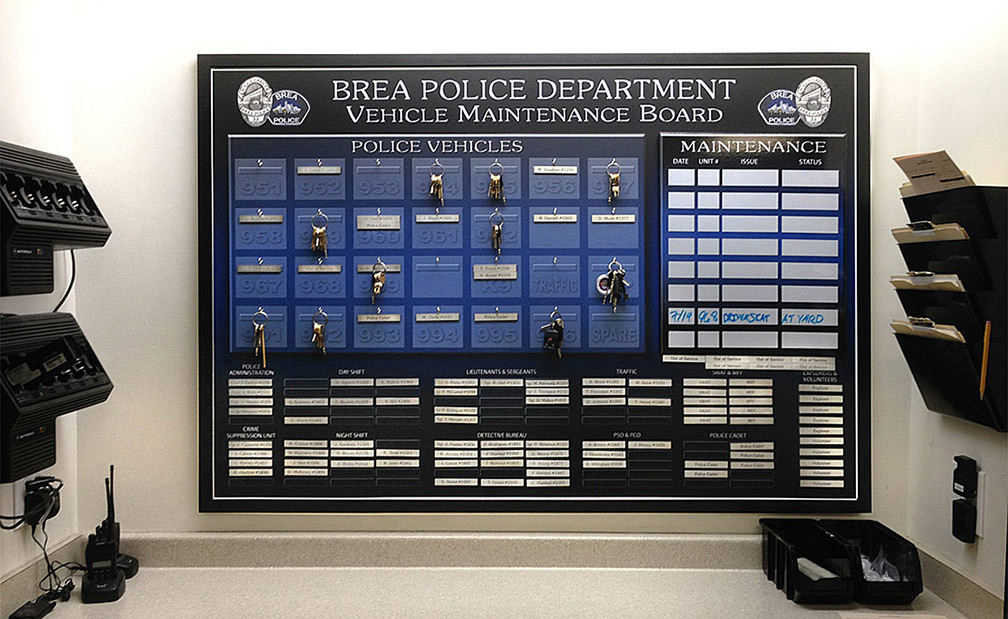 See more of our framing projects at our
Baxter's Frame Works Section
Call us...(800) New-Frame / National Toll Free
© 2005 Baxter's Frame Works / Badge Frame / All Rights Reserved
3811 Schaefer Ave., Suite A Chino, CA 91710 Local (909) 591-3033
EMAIL: fwbill32@verizon.net
EM us here
HEY!!! Don't forget to sign our GUEST BOOK before you bail.