| | |
| --- | --- |
| | |

These are always a big hit and a life-long keepsake.
Dark mats can be signed with a gold or silver (shown below) sharpie. Light mats with a regular black or color sharpie.

These pieces are framed (without glass) before the event. This makes a nicer, finished looking piece while still in the signing stage.
After the event, the piece is glassed and sealed as usual.

Mat width varies as to how many signers are expected.
Call us with your questions !!! (800) 639-3726

Click on small images to enlarge...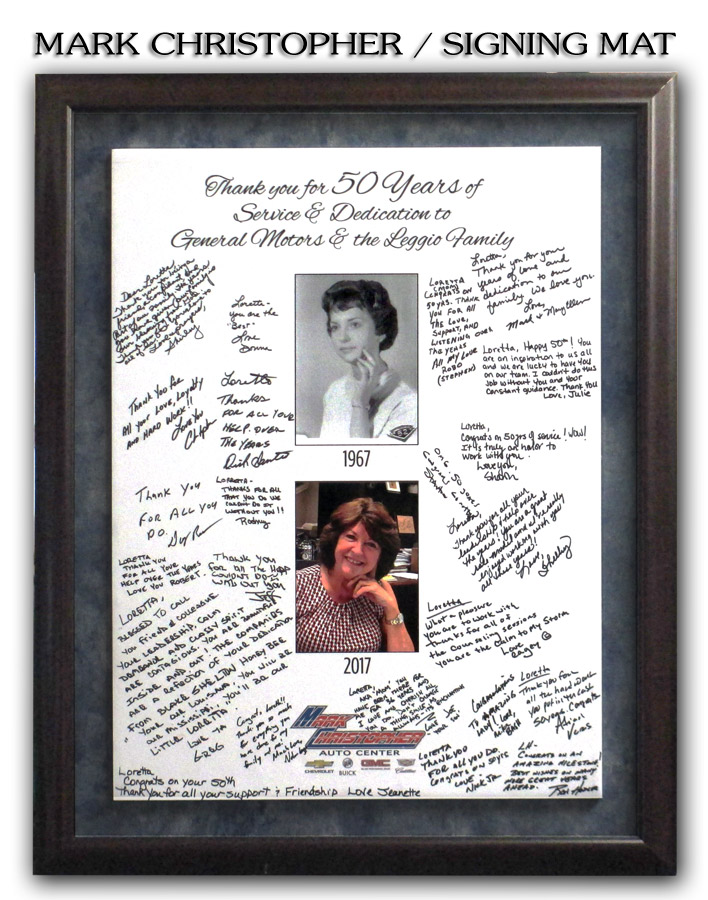 "Other Stuff" Section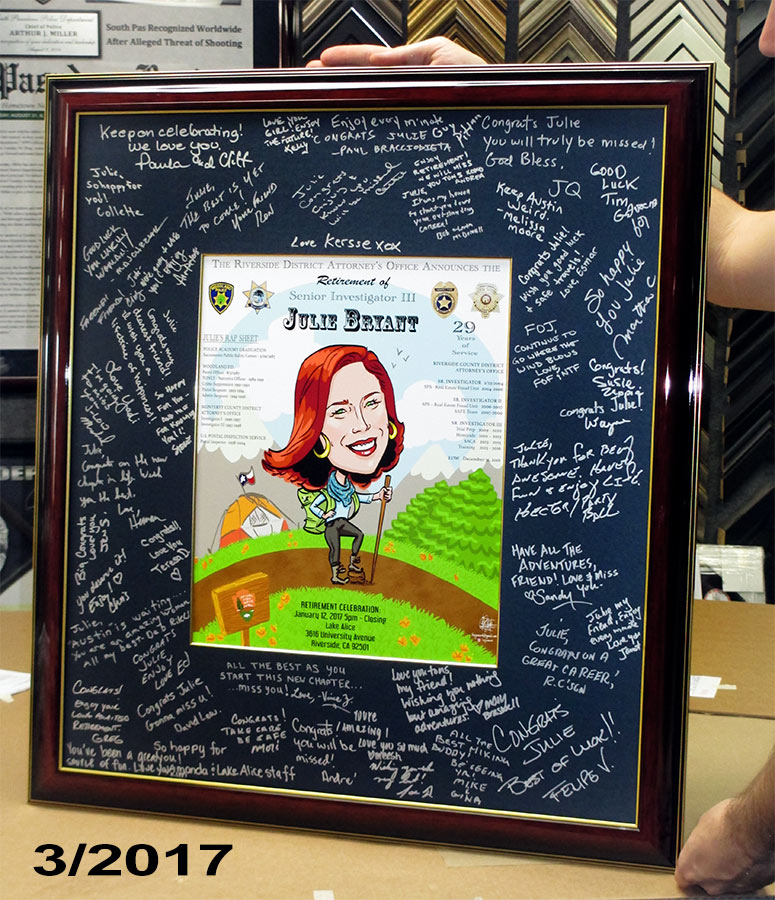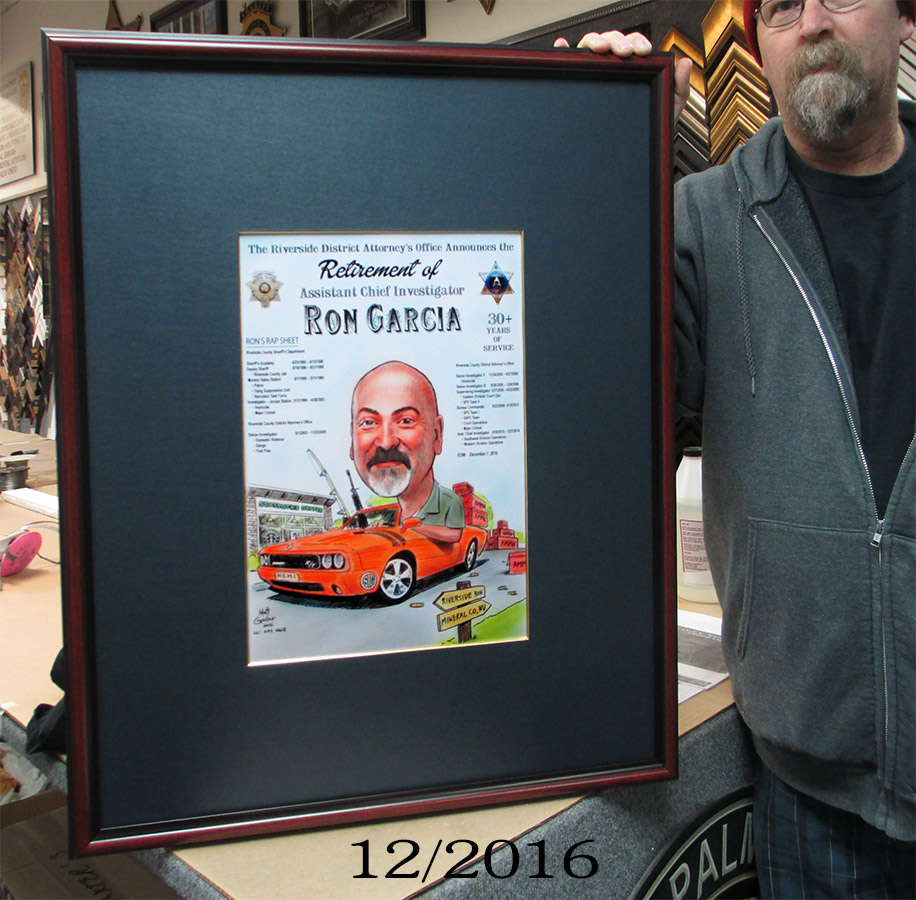 South Gate Section
Caricature Section
Caricatures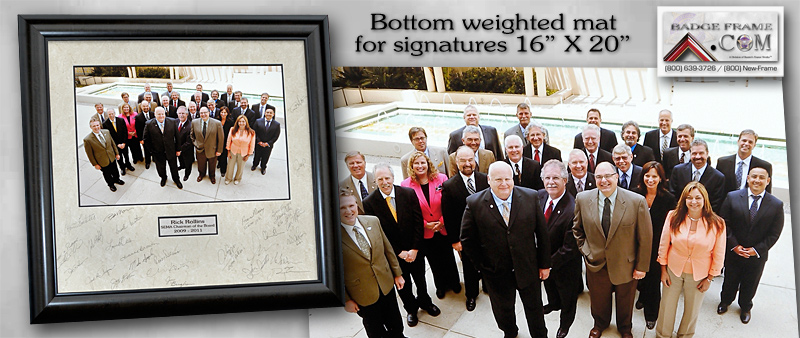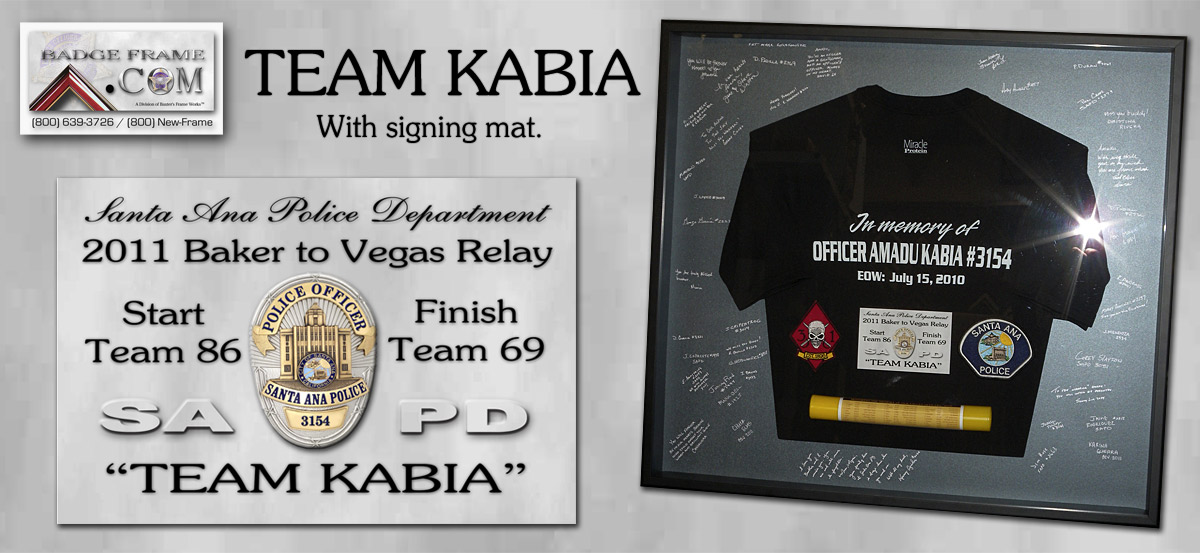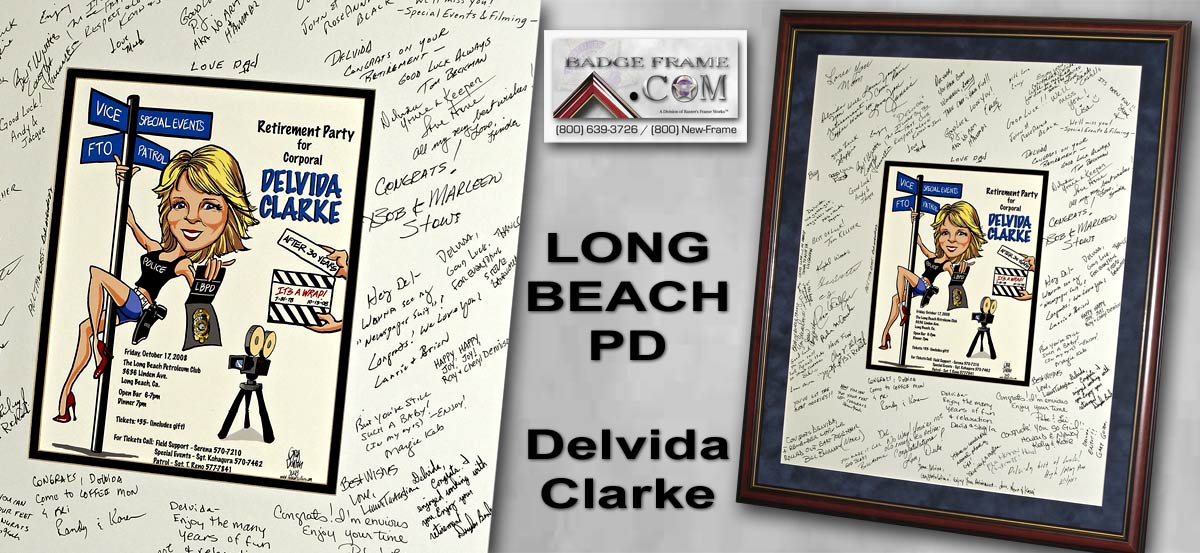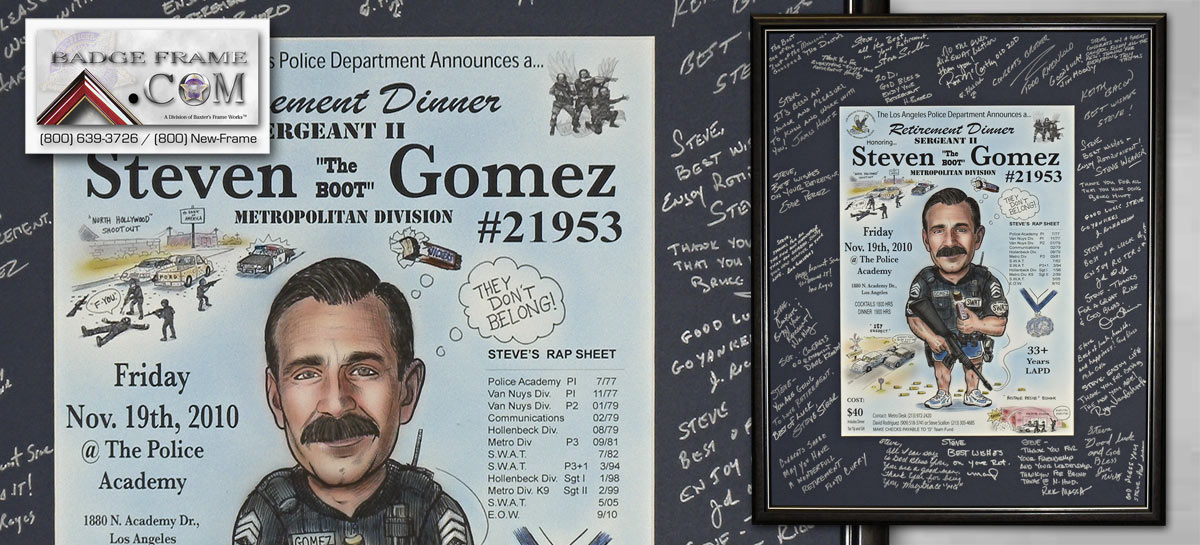 Larger Image Here
See more of our framing projects at our
Baxter's Frame Works Section
Call us...(800) New-Frame / National Toll Free
© 2005 Baxter's Frame Works / Badge Frame / All Rights Reserved
3811 Schaefer Ave., Suite A Chino, CA 91710 Local (909) 591-3033
EMAIL: fwbill32@verizon.net
EM us here
HEY!!! Don't forget to sign our GUEST BOOK before you bail.