Correctional Presentations
from Badge Frame Inc.



Click on any image to enlarge...

LOZANO / CDCR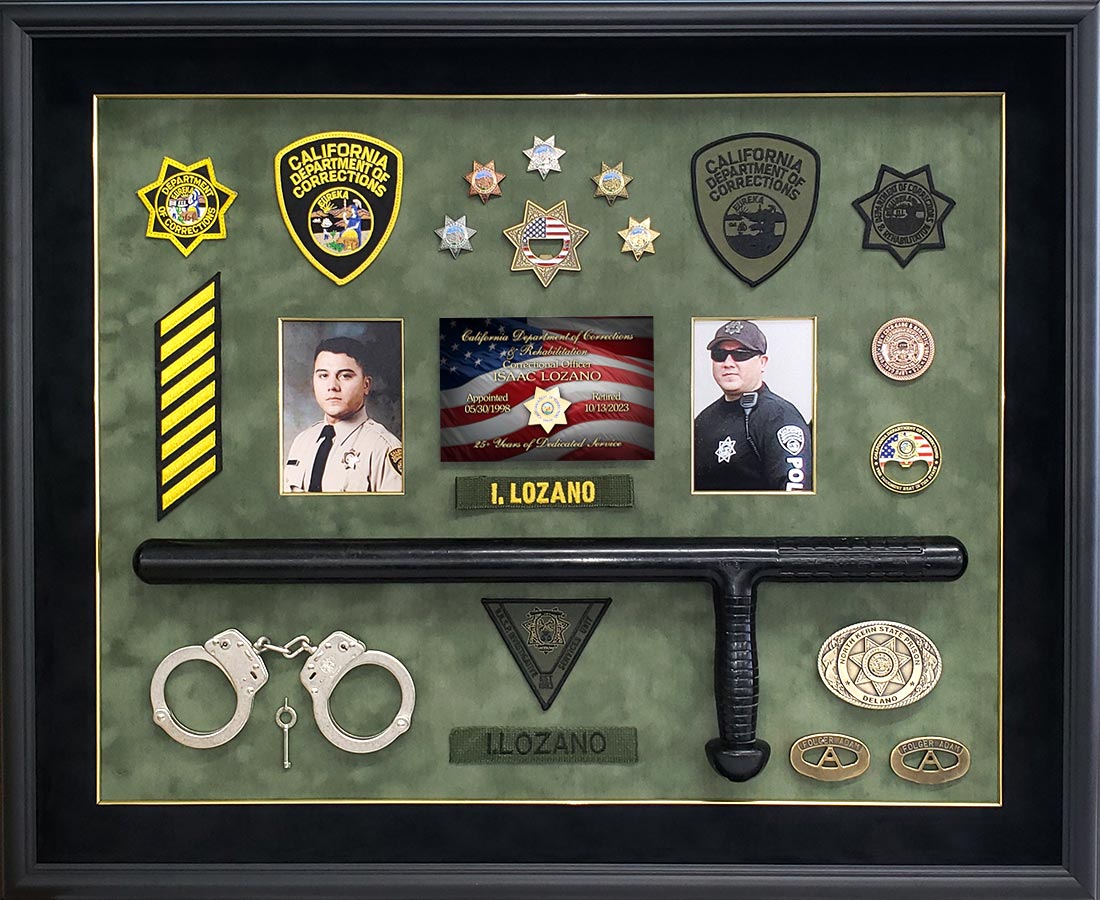 TRISTAN / CA INSTITUTION FOR MEN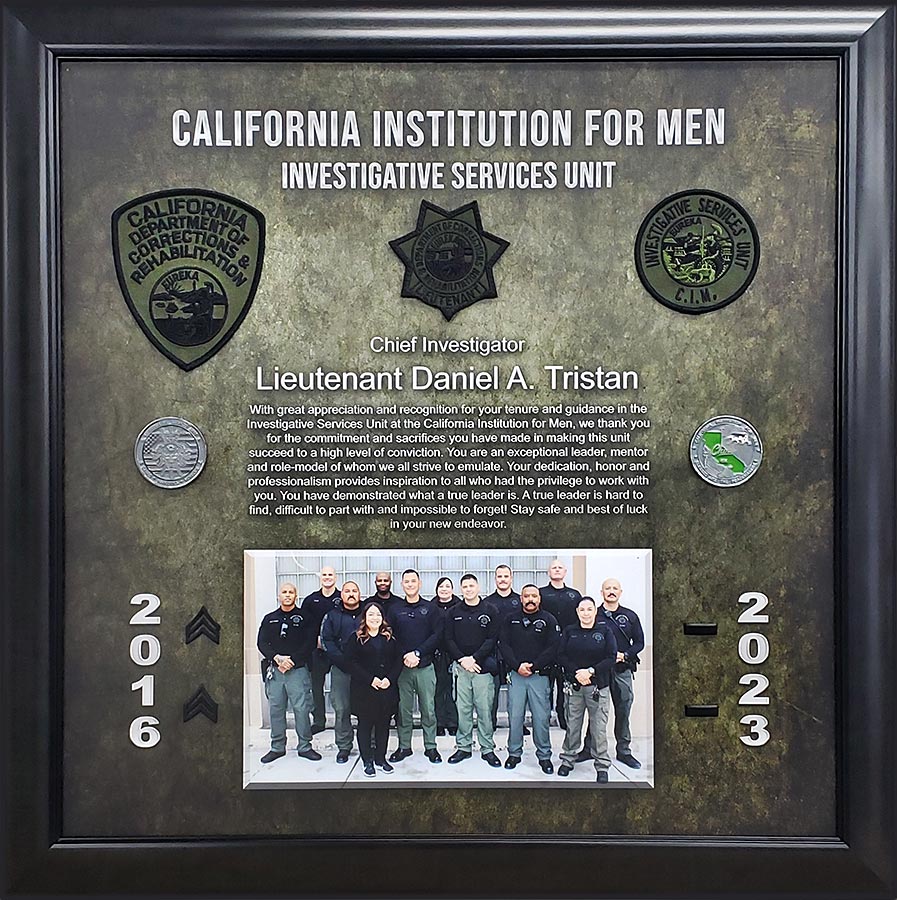 SALVEC / CDCR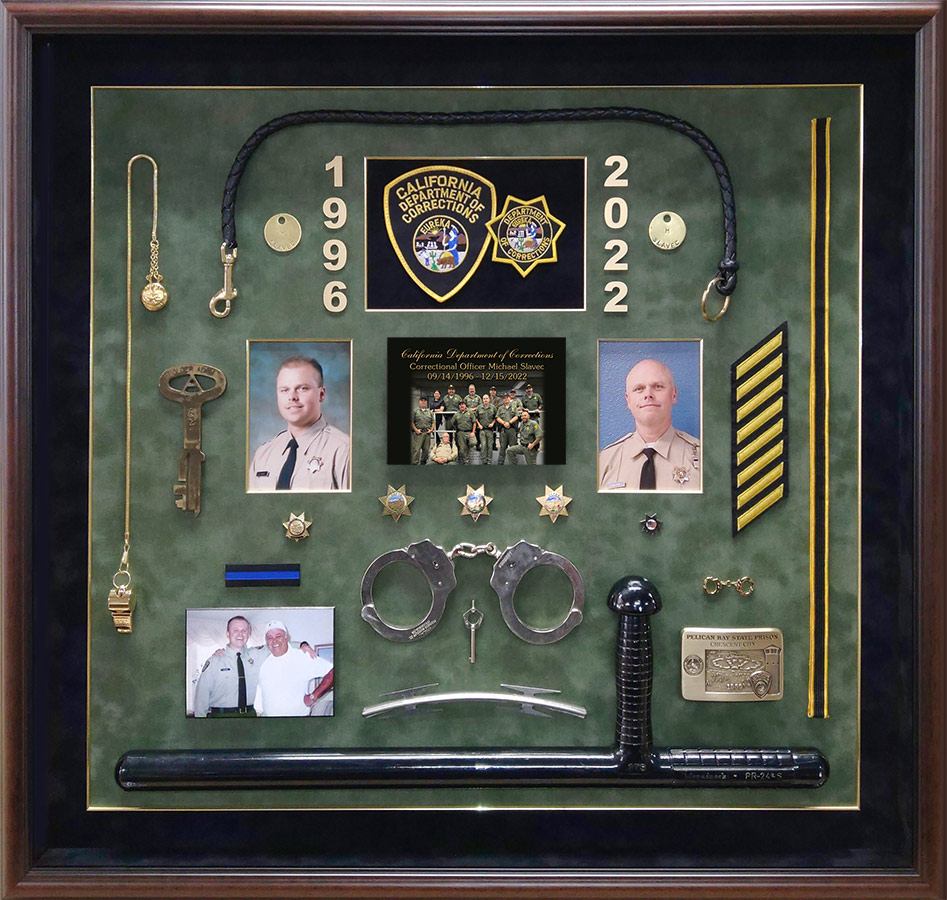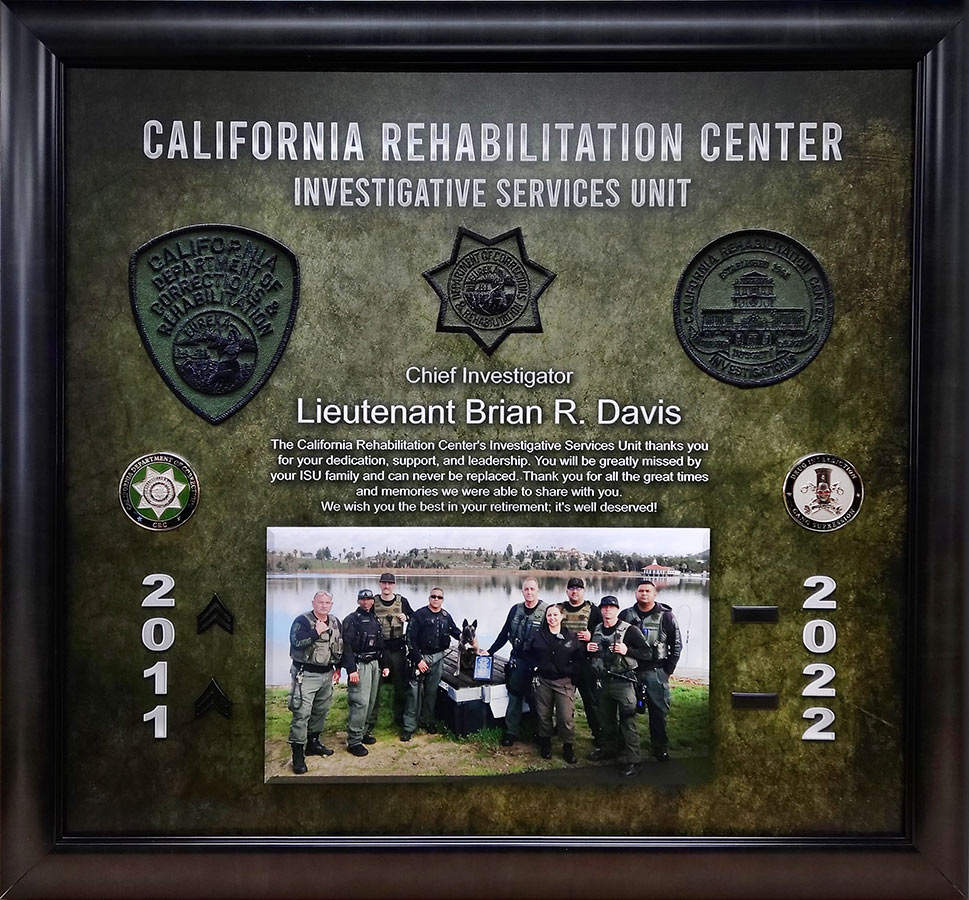 Printed Background Section
BOWERS / RCSD / CORRECTIONS MARTIN / RCSD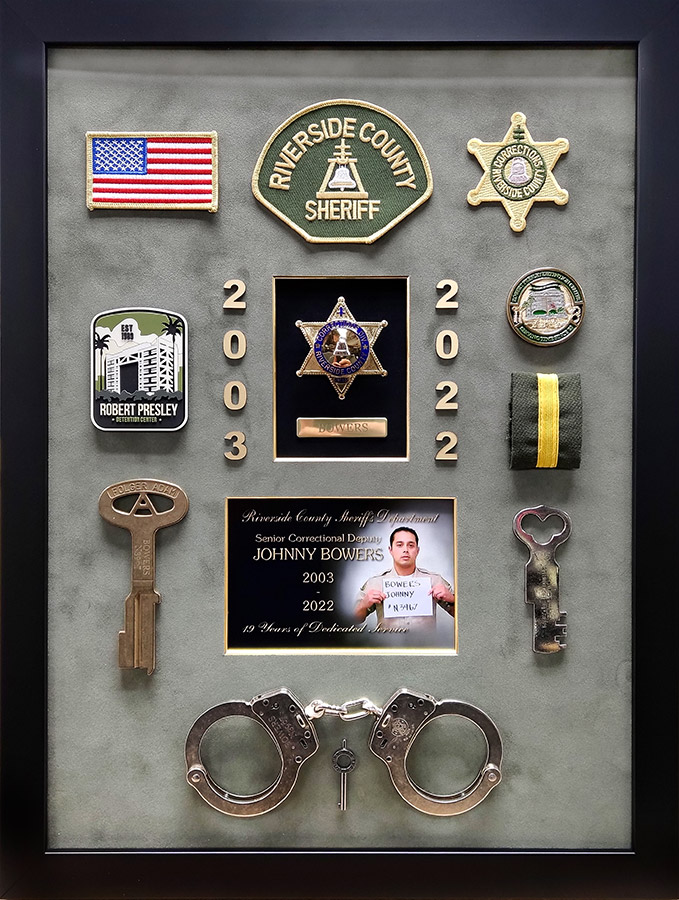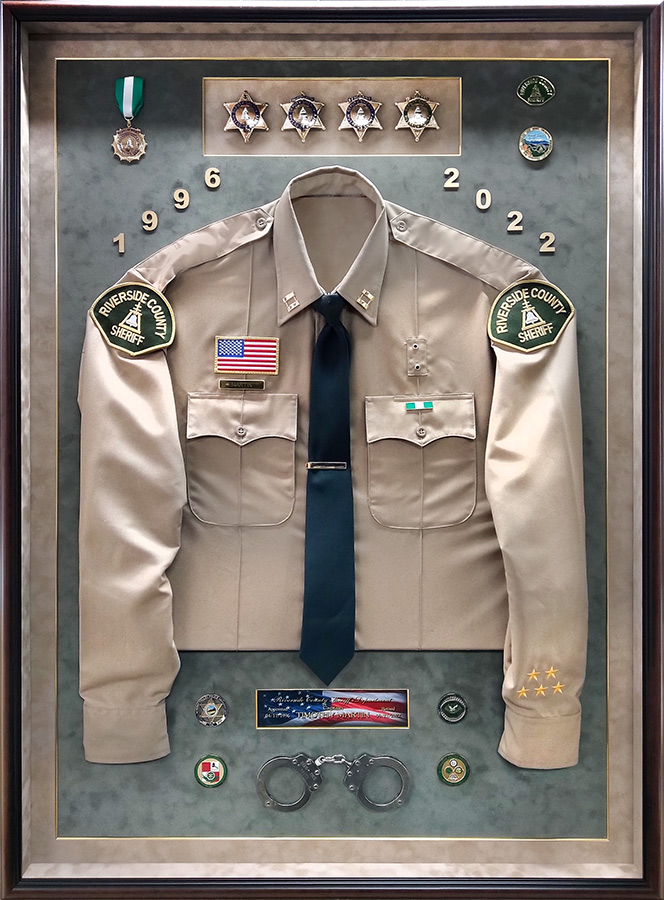 Sheriff's Section
Uniform Section
CRUZ / CDCR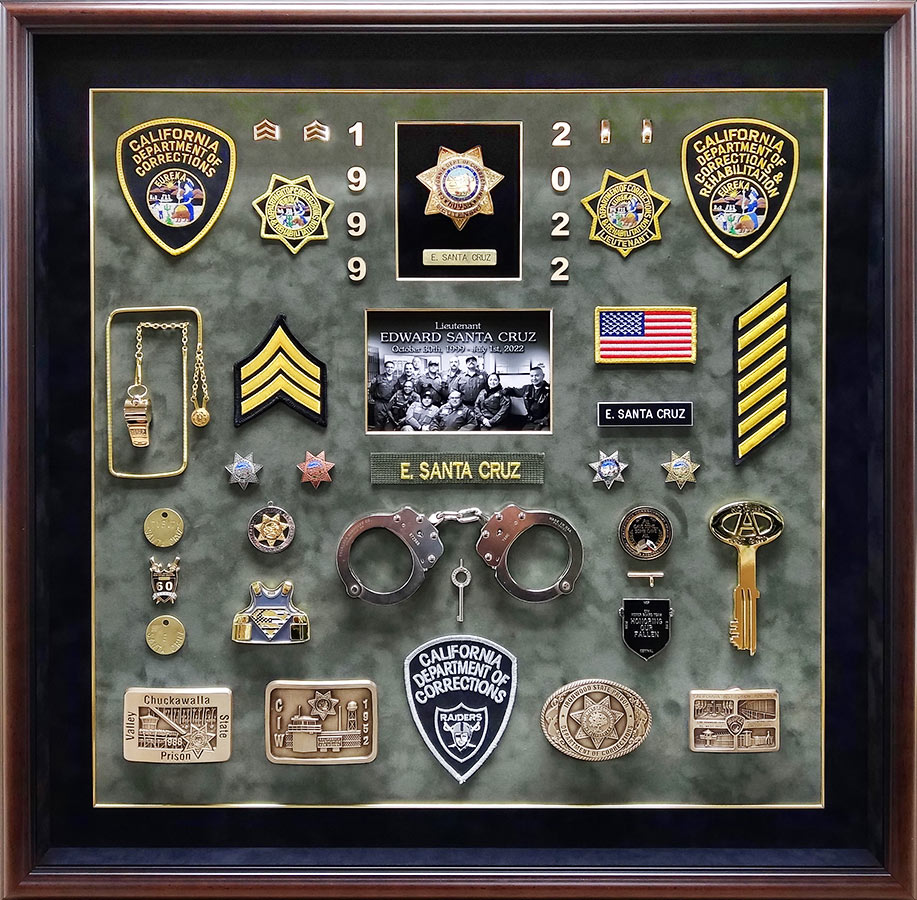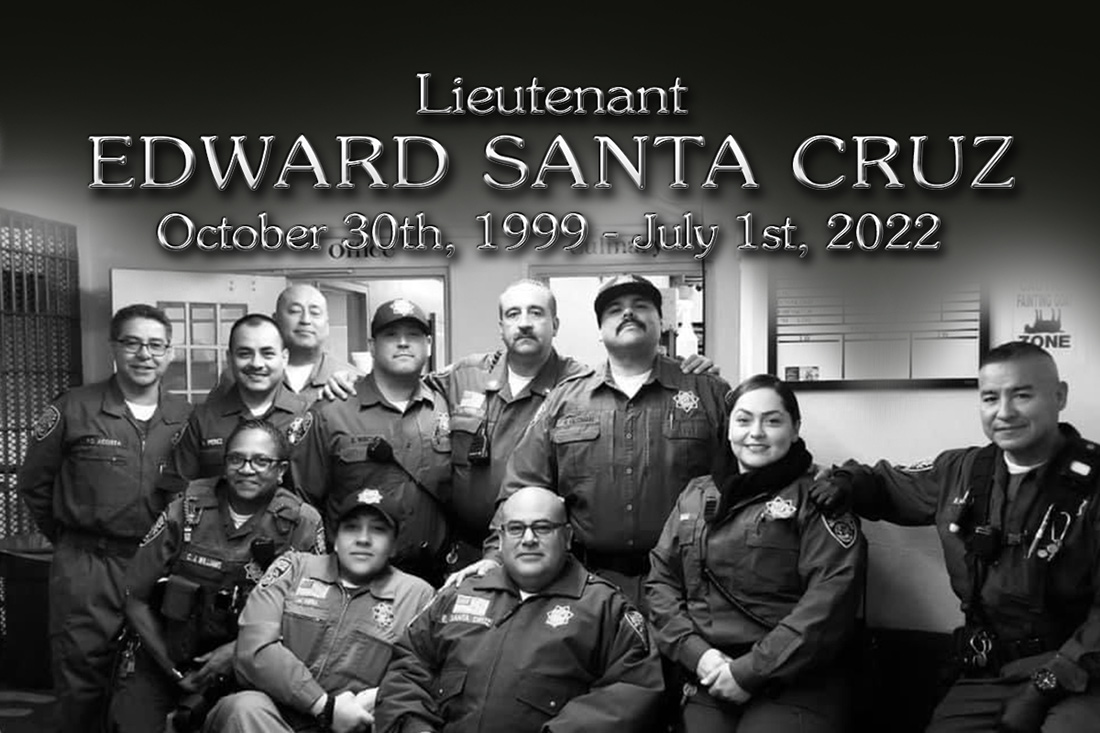 Plaque Section
Recognition Section
DELGADO / CDCR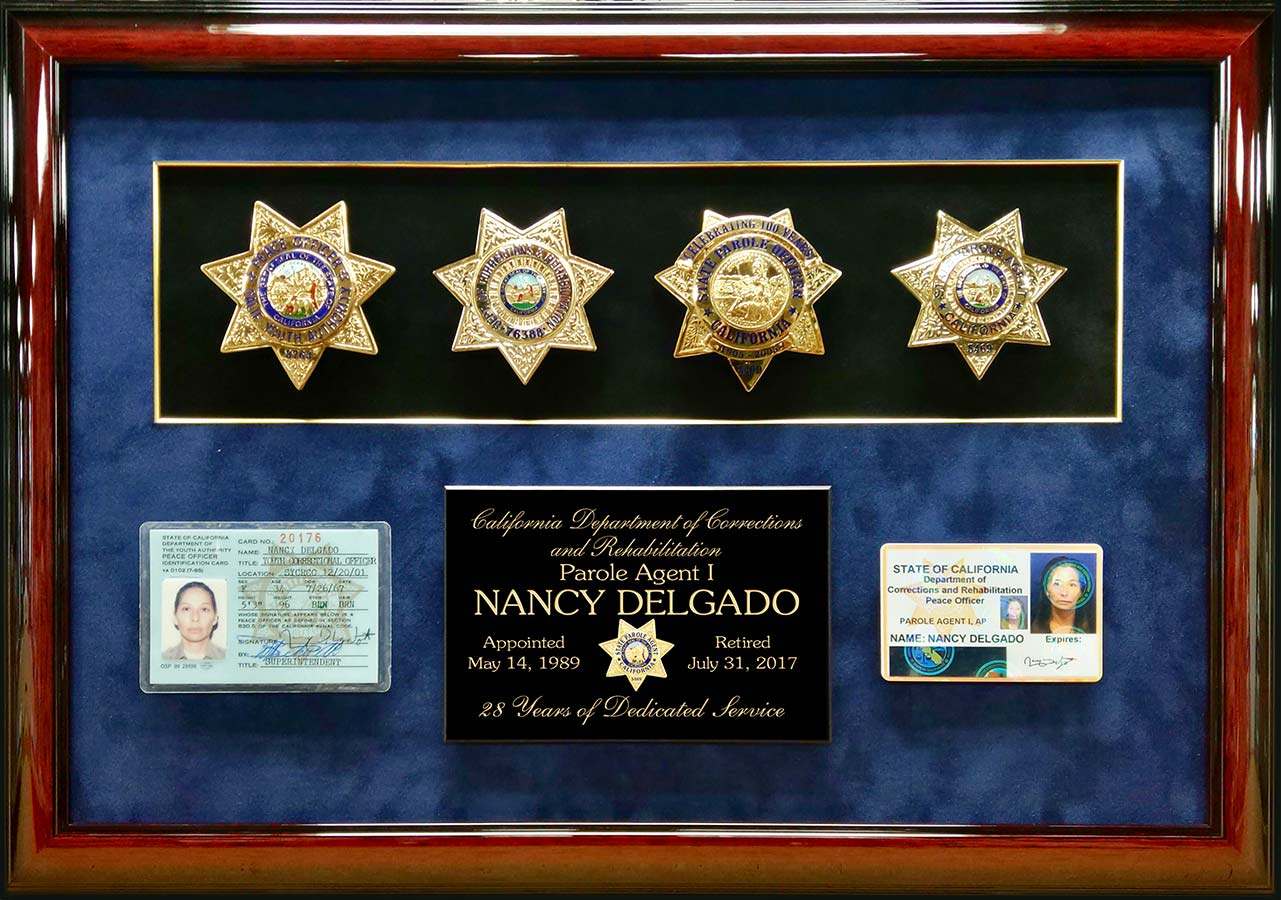 Police Misc. Section

HUMENIK / CDCR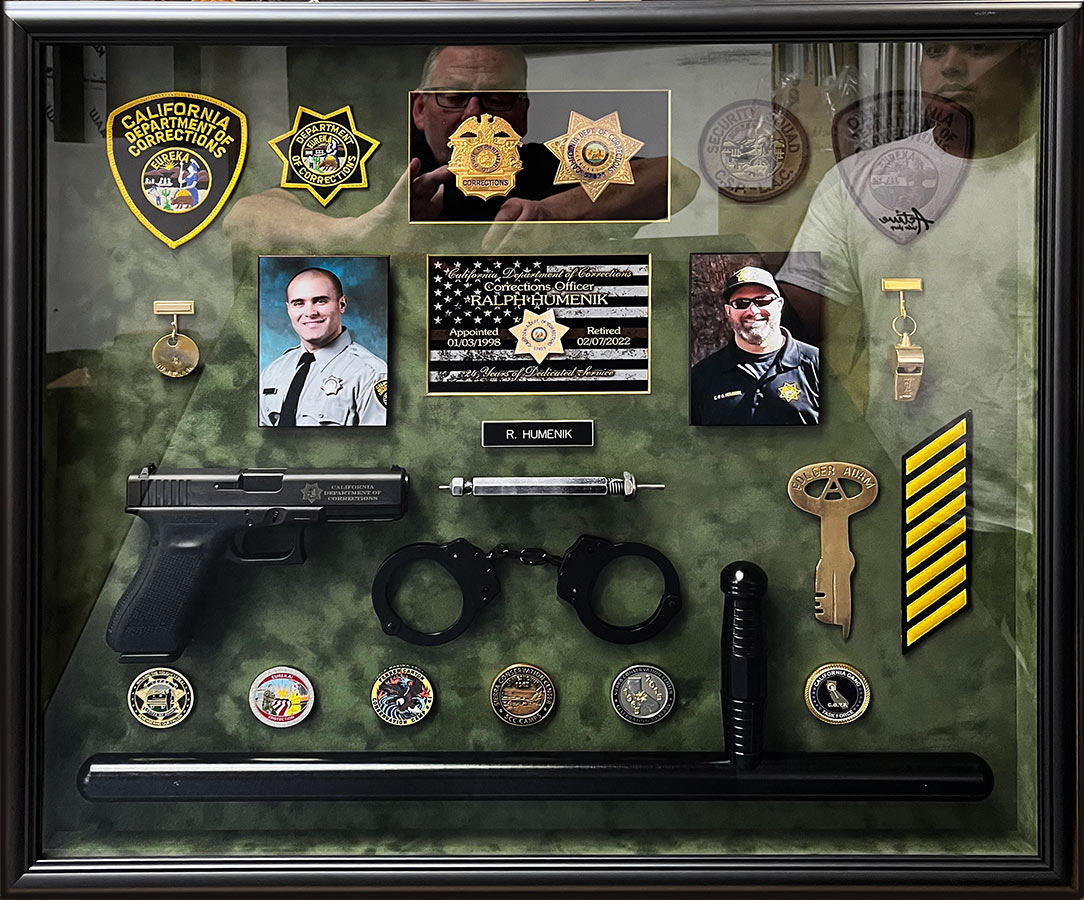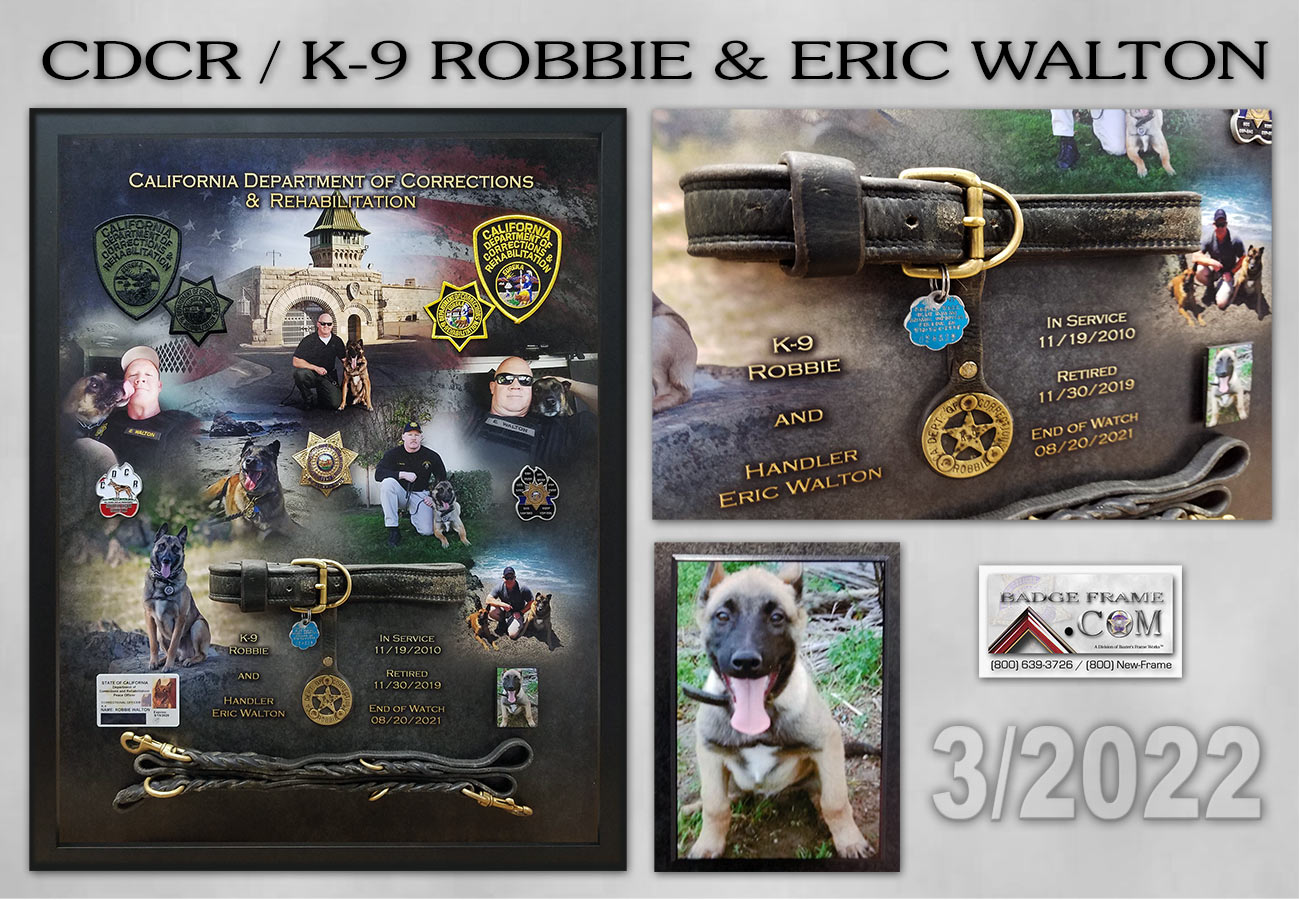 K-9 Section
HERRERA / CDCR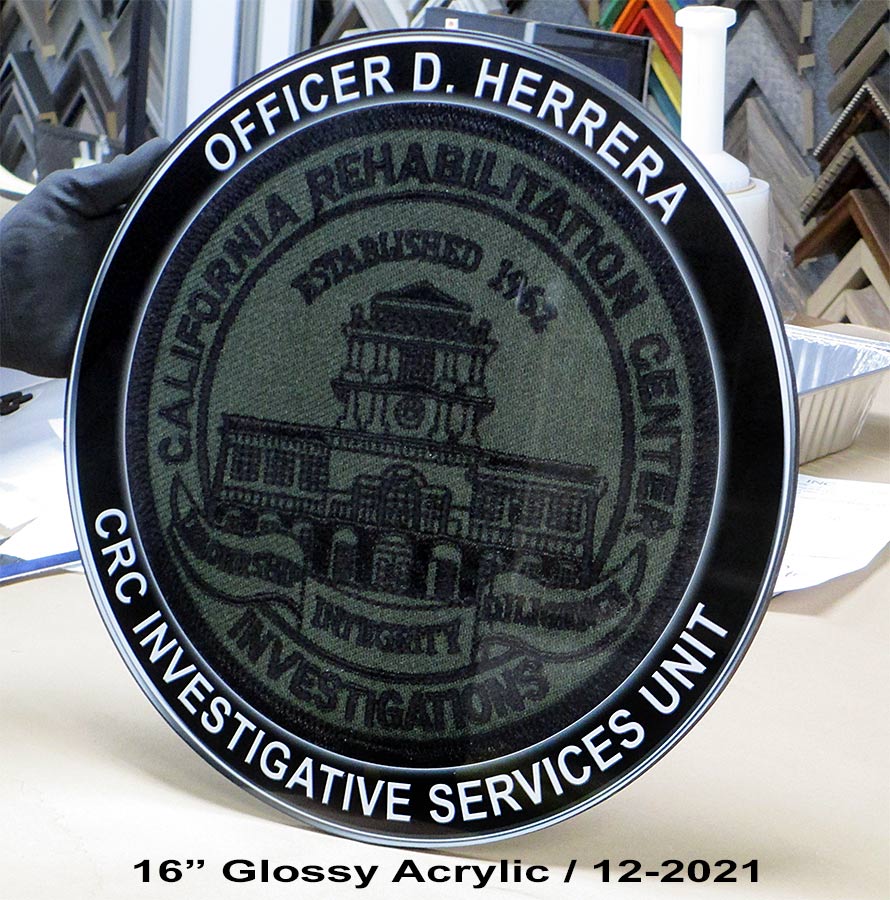 Emblems & Seals Section

PINEDA / CDCR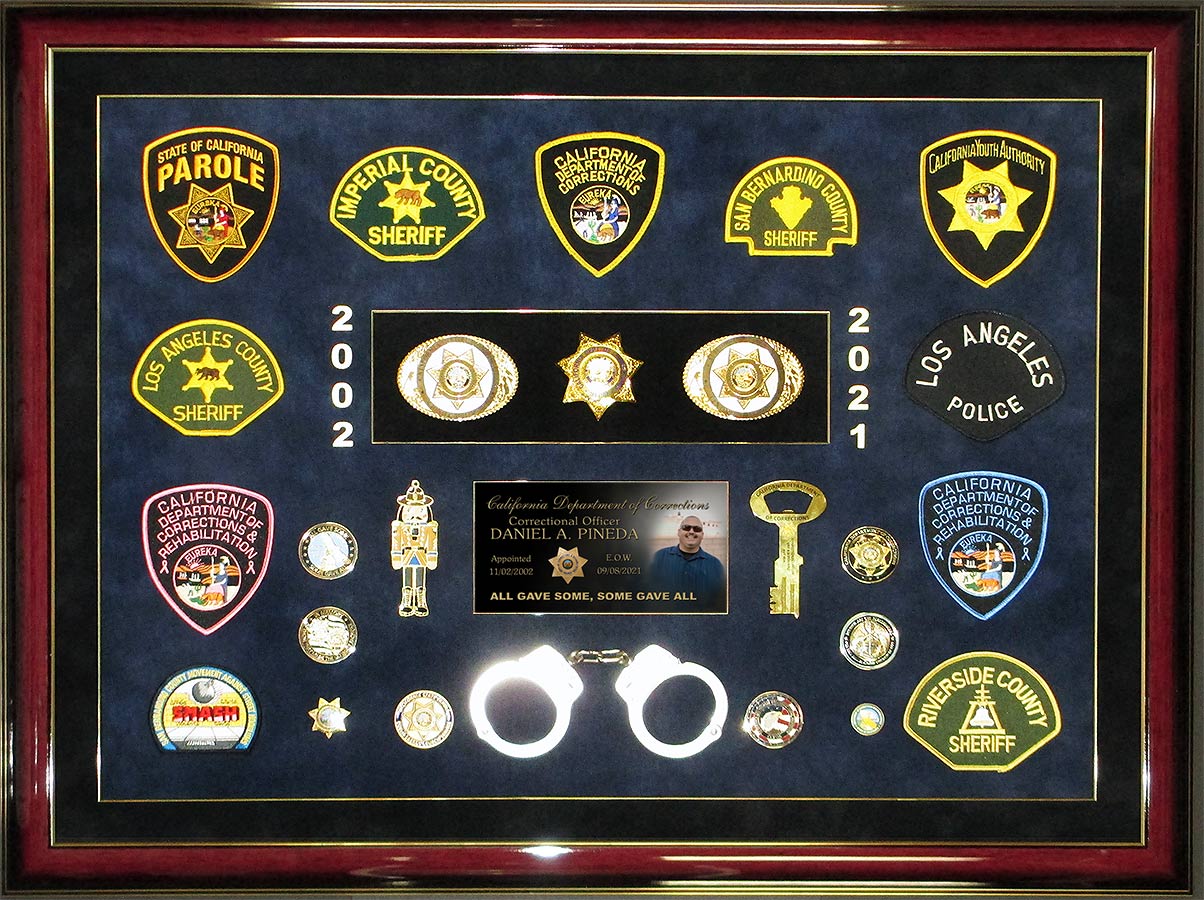 E.O.W. / Fallen Section
Special Note... Tim Wall (my cousin-in-law) was the very first person to help us get the Corrections Section up and running
at Badge Frame in March of 2011. Thanks Tim for all your support and referrals throughout the years!
ENJOY THE REST OF YOUR VENTURE. -Bill & Shelley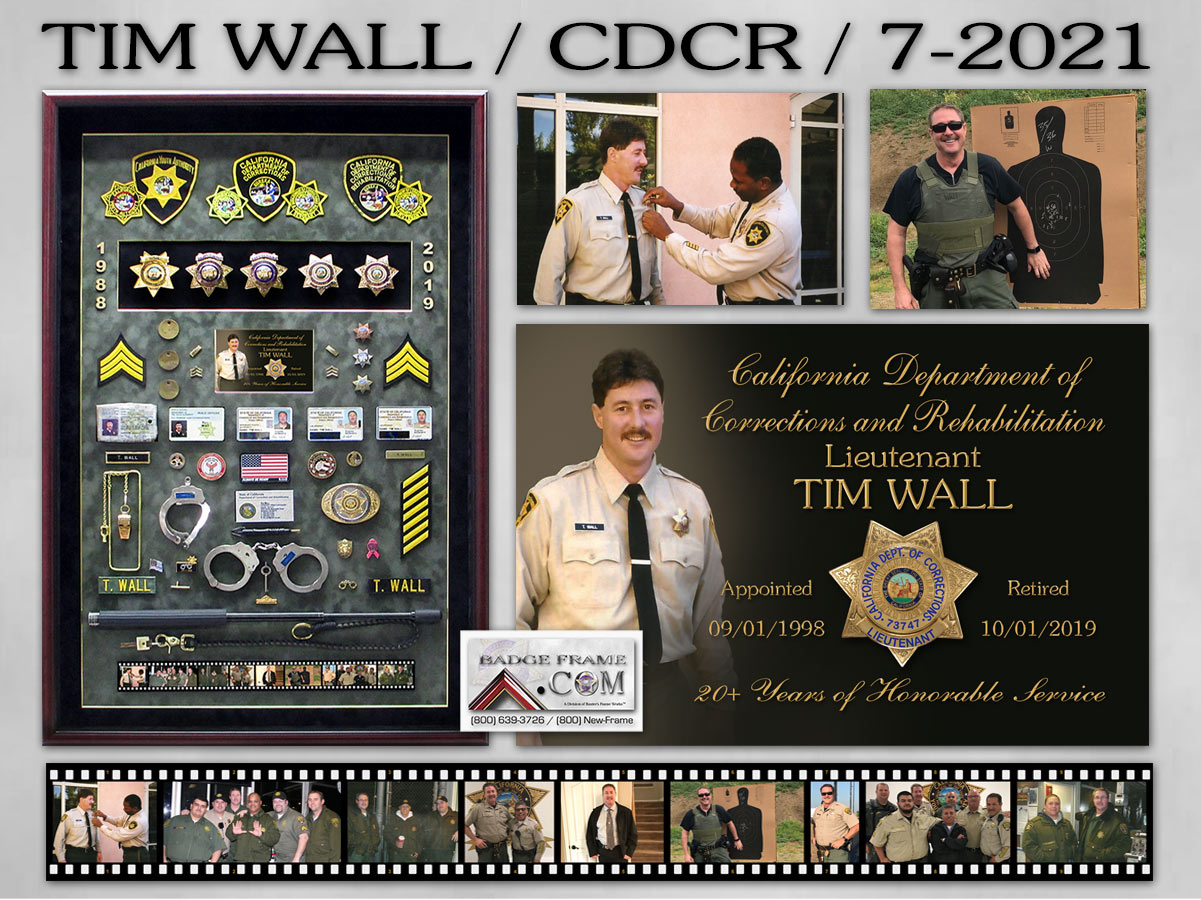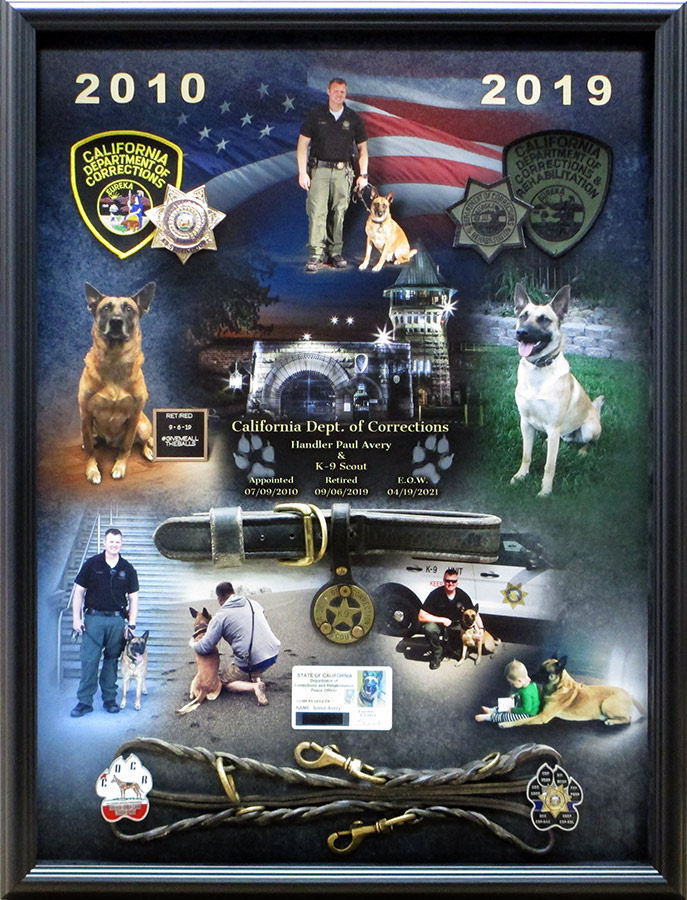 Printed Background Section
K-9 Section


QUESADA / CDCR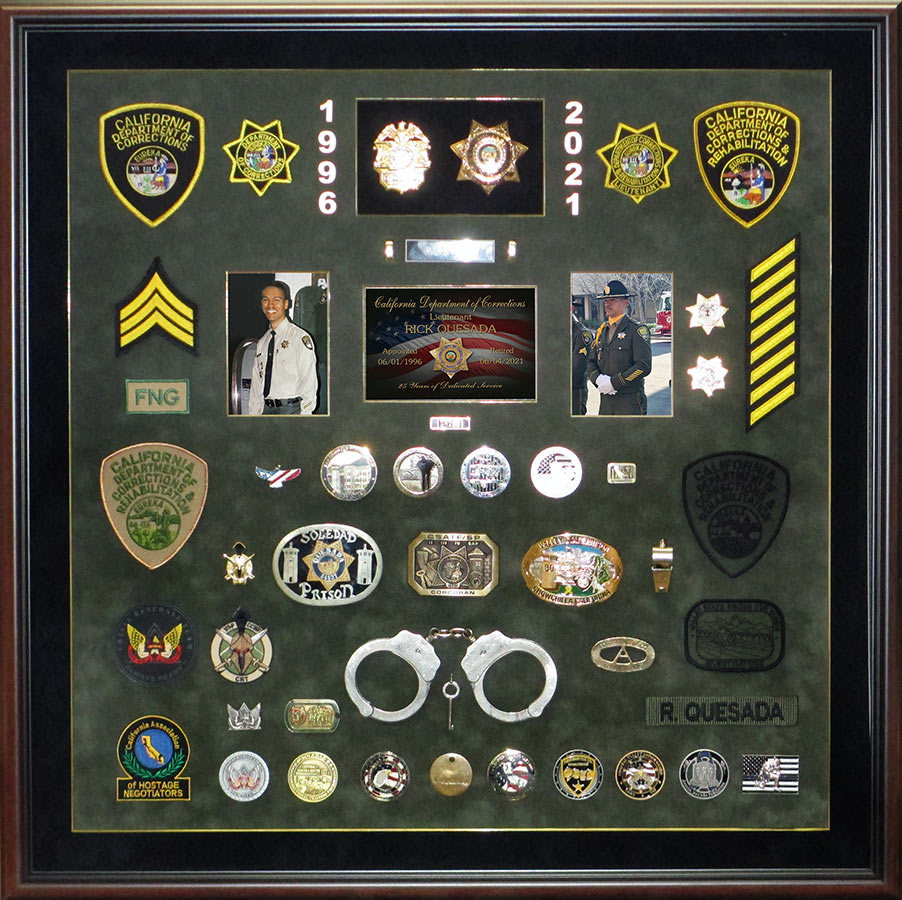 BROWN / SBC PROBATION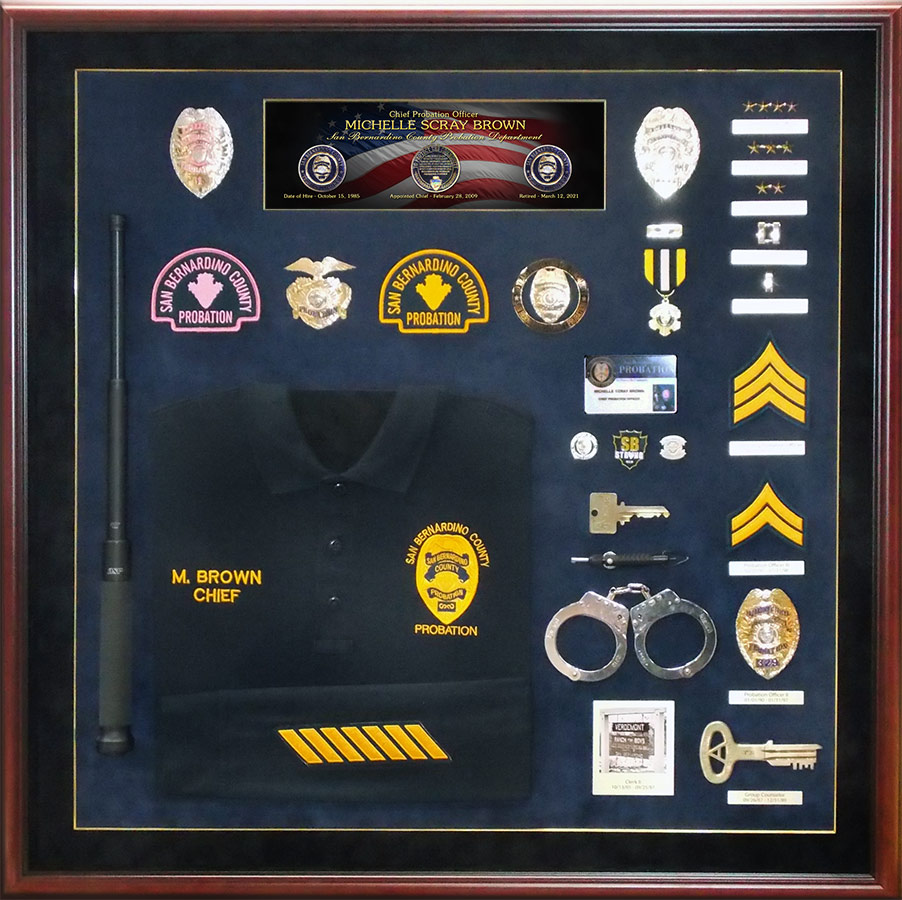 Chief's Section


VERA / CDCR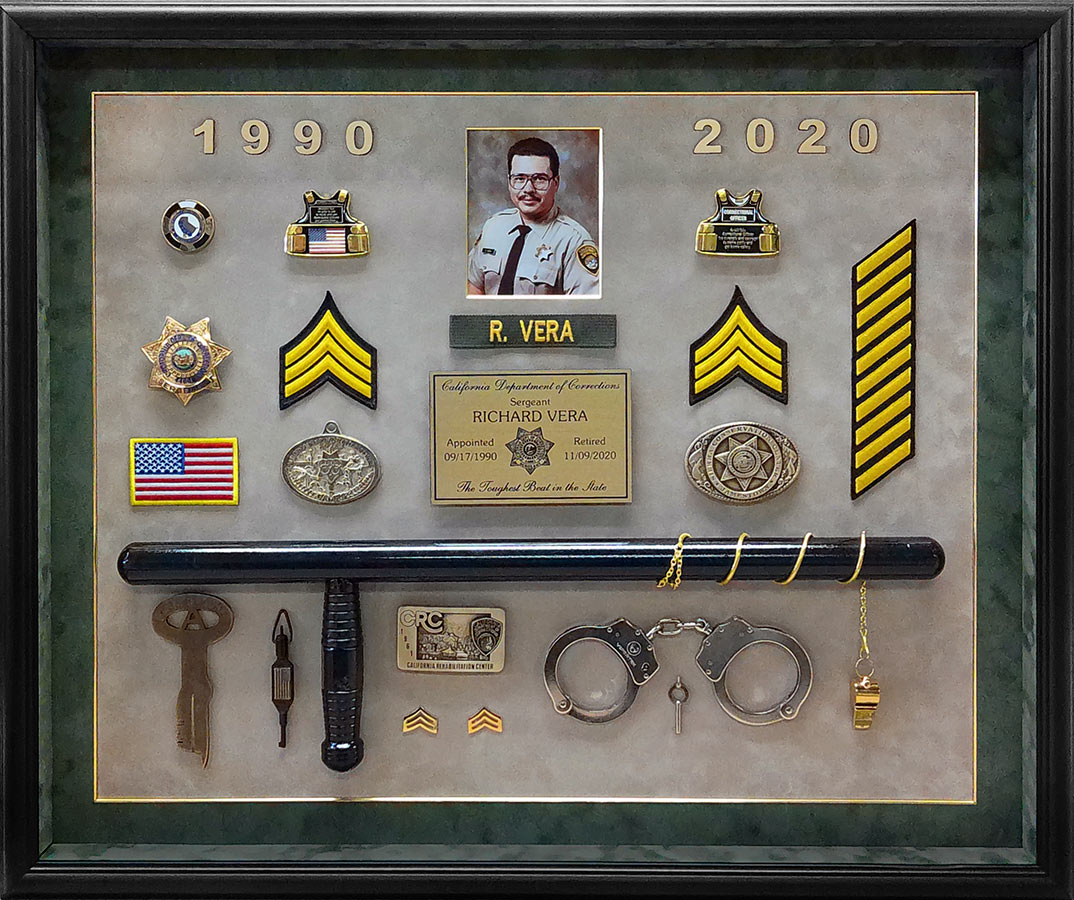 BARRERA / CDCR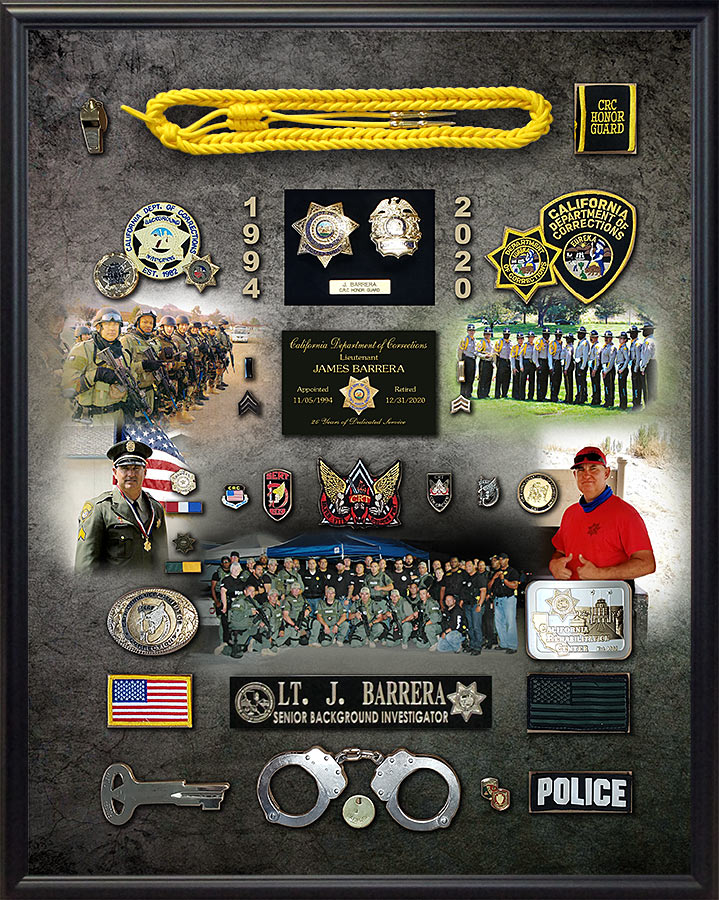 Printed Background Section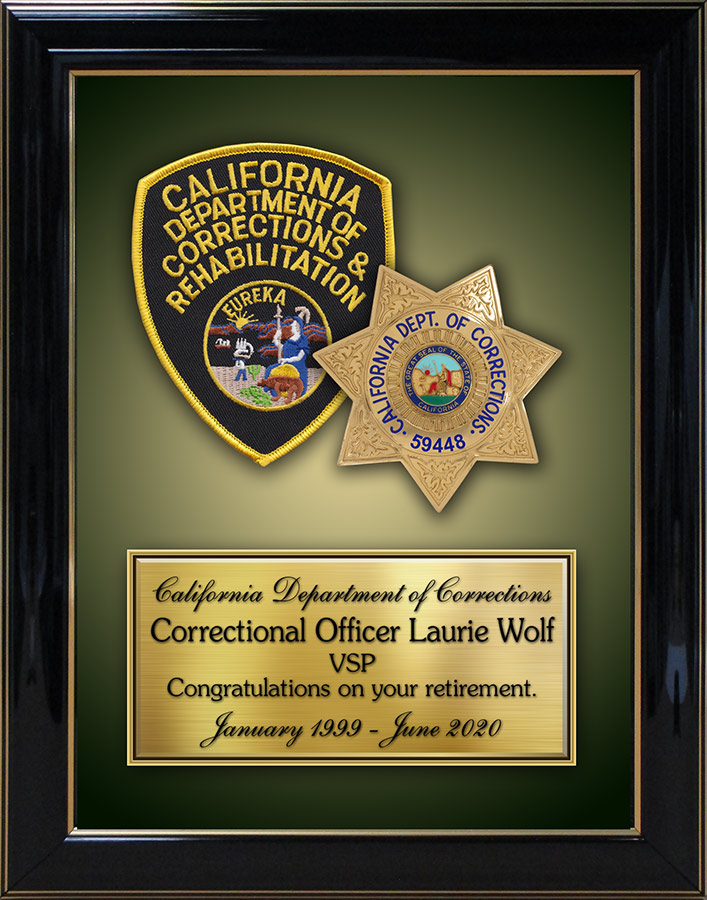 Recognition Section
SECTION 6

---
CLARK / CDCR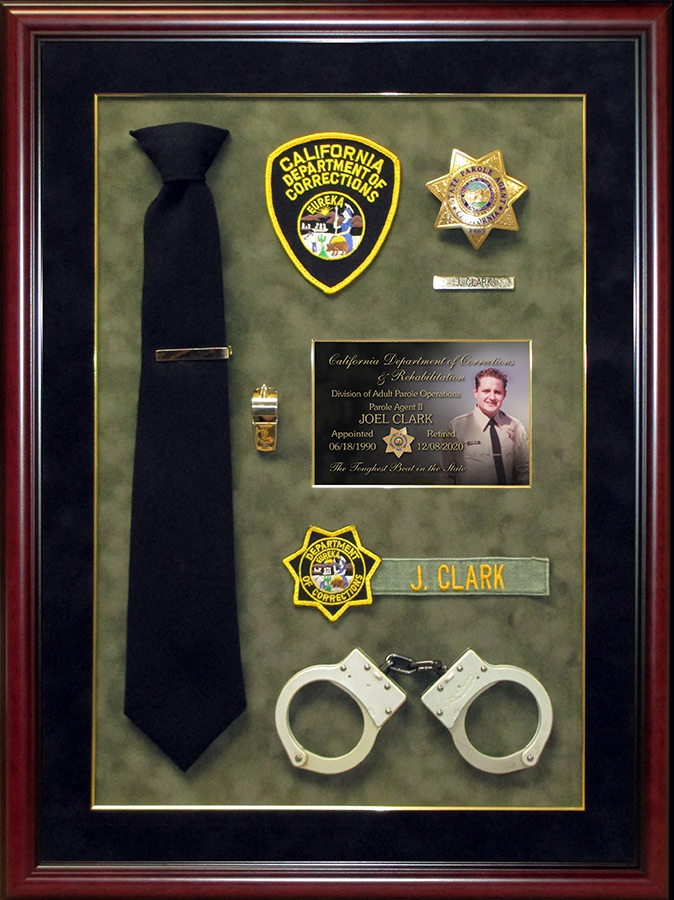 WILLIAMS / CDCR