Click on any image to enlarge...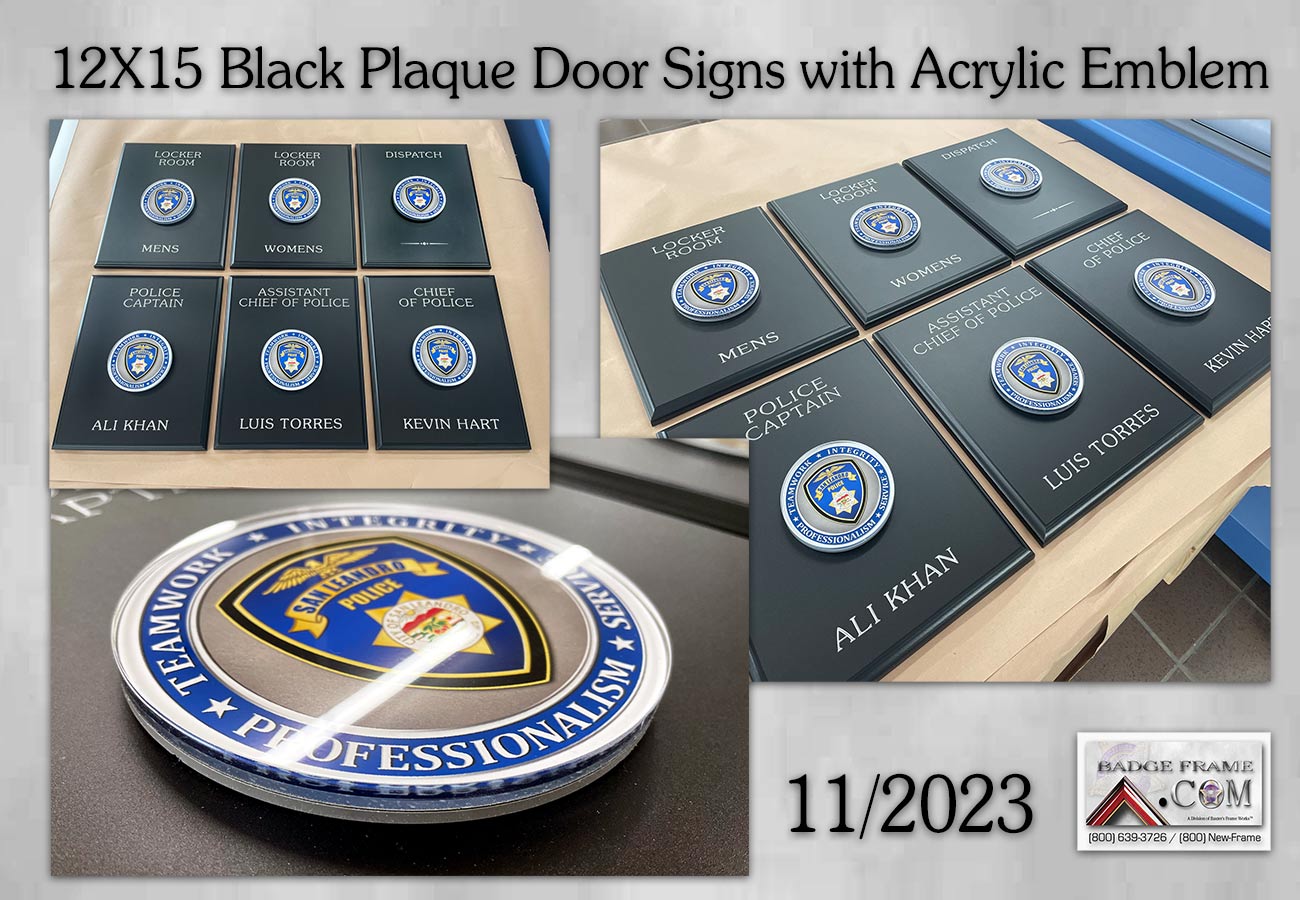 Door Signs Section
Emblems & Seals Section
SLI CLASS 452 / Printed background with actual coins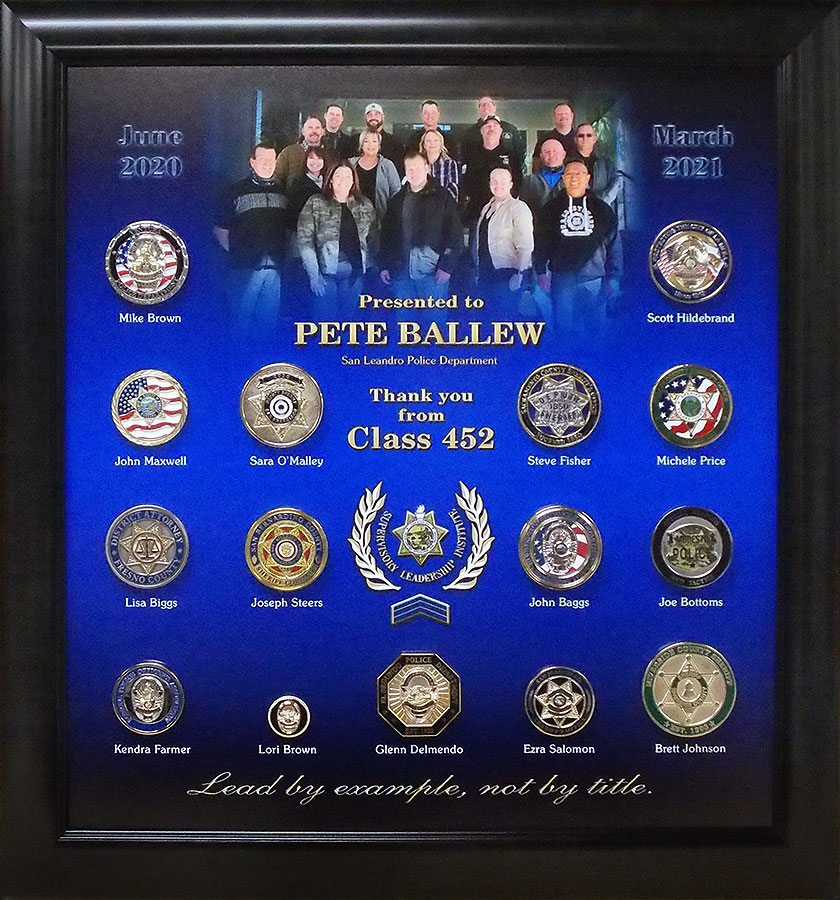 SLI Section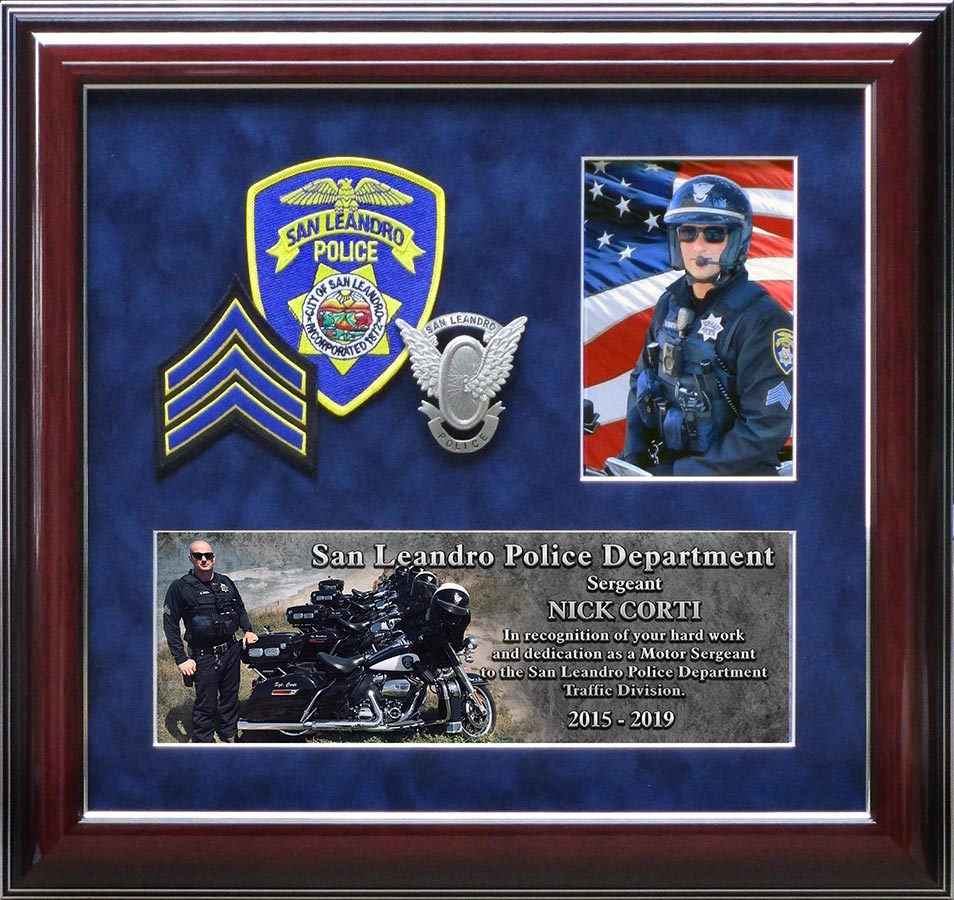 Motors Section
Plaque Options Section
Motors Section
YOUNG / SAN LEANDRO SWAT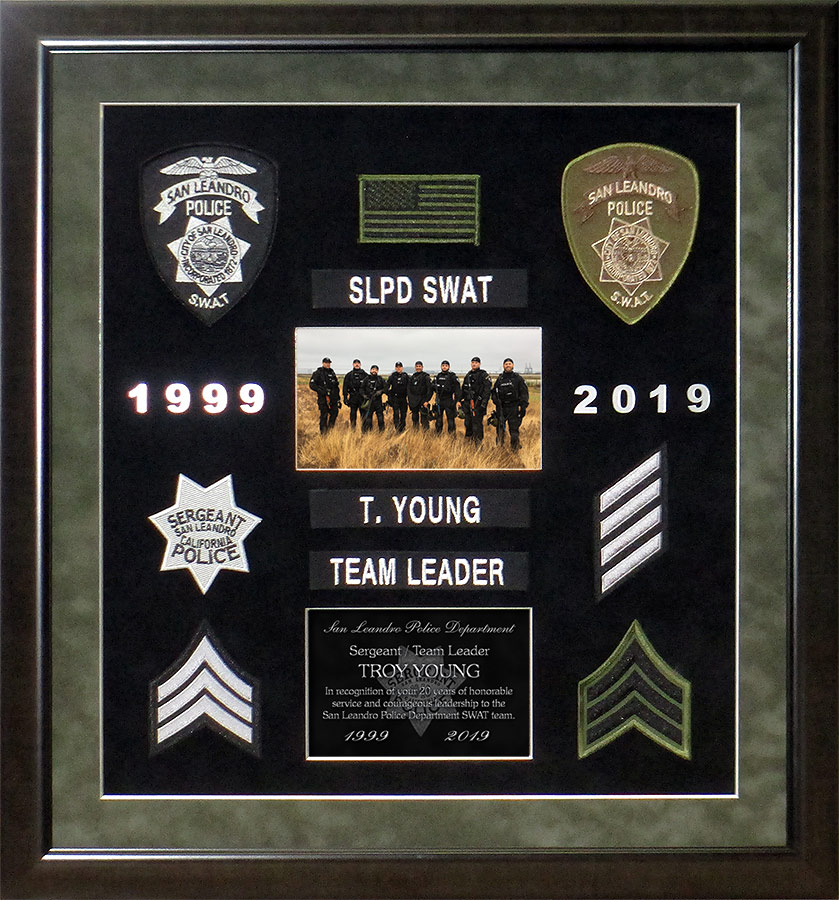 SWAT Section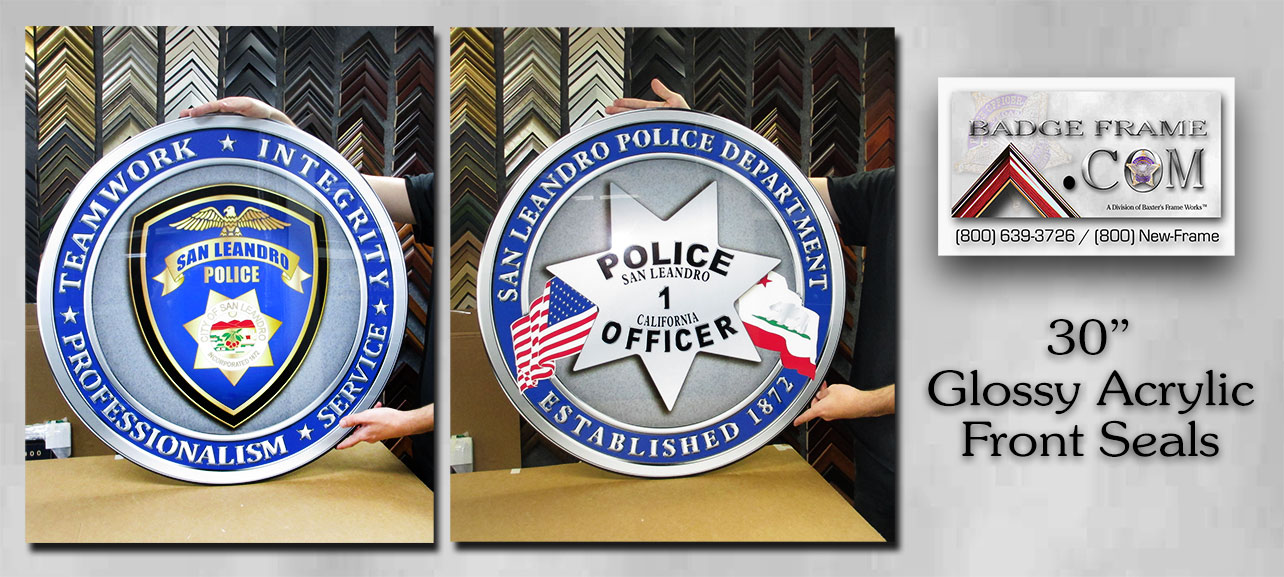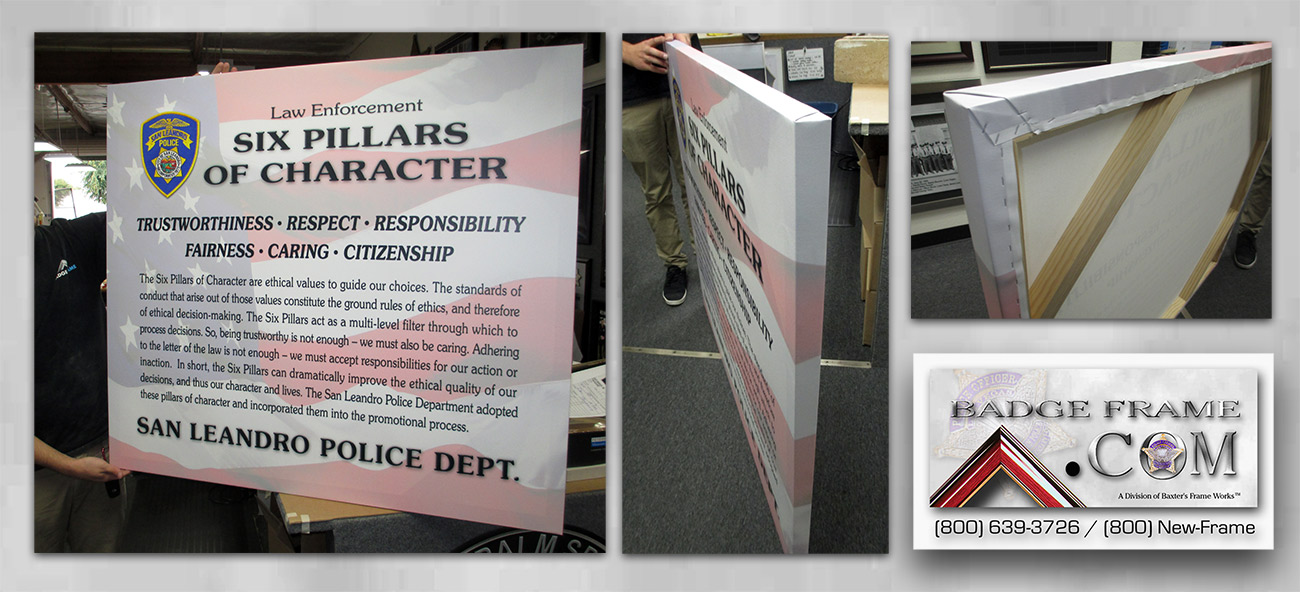 Canvas / Gallery Wrap Section

Org Chart Section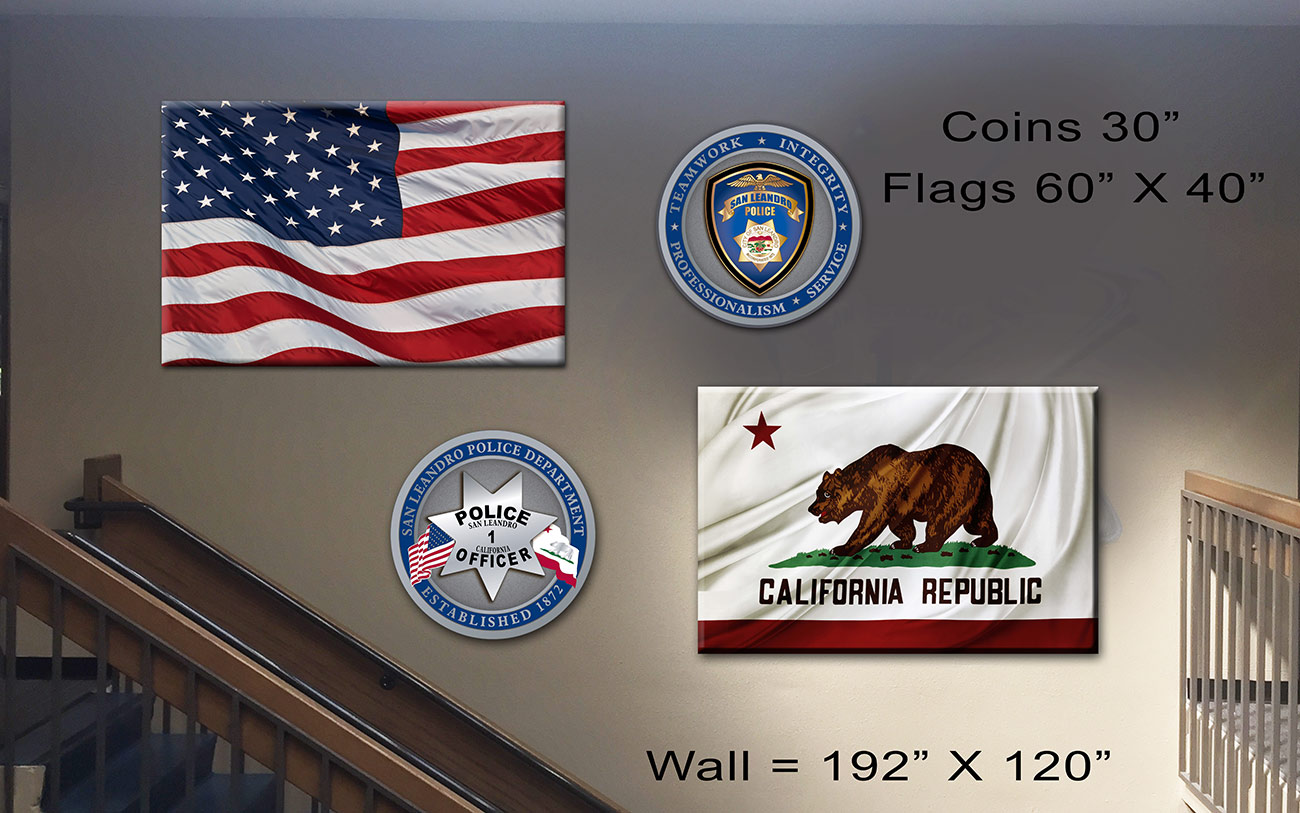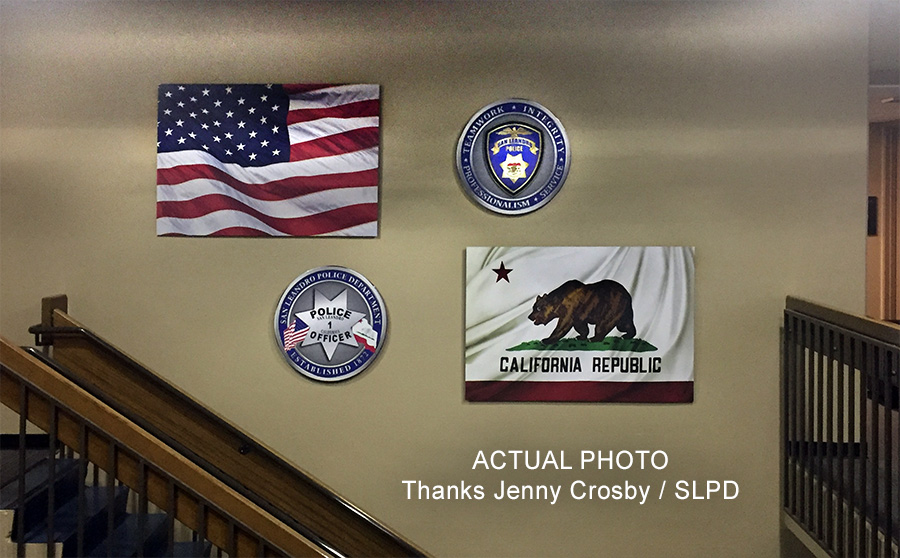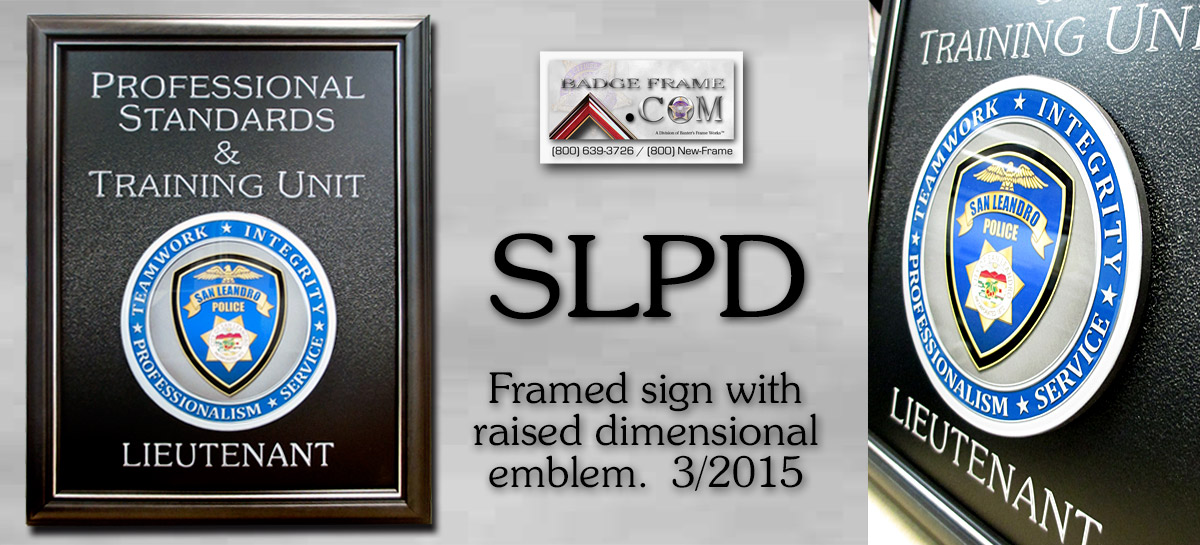 Signs
Emblems & Seals
San Leandro Organizational Chart with added Explorers and Volunteers Panels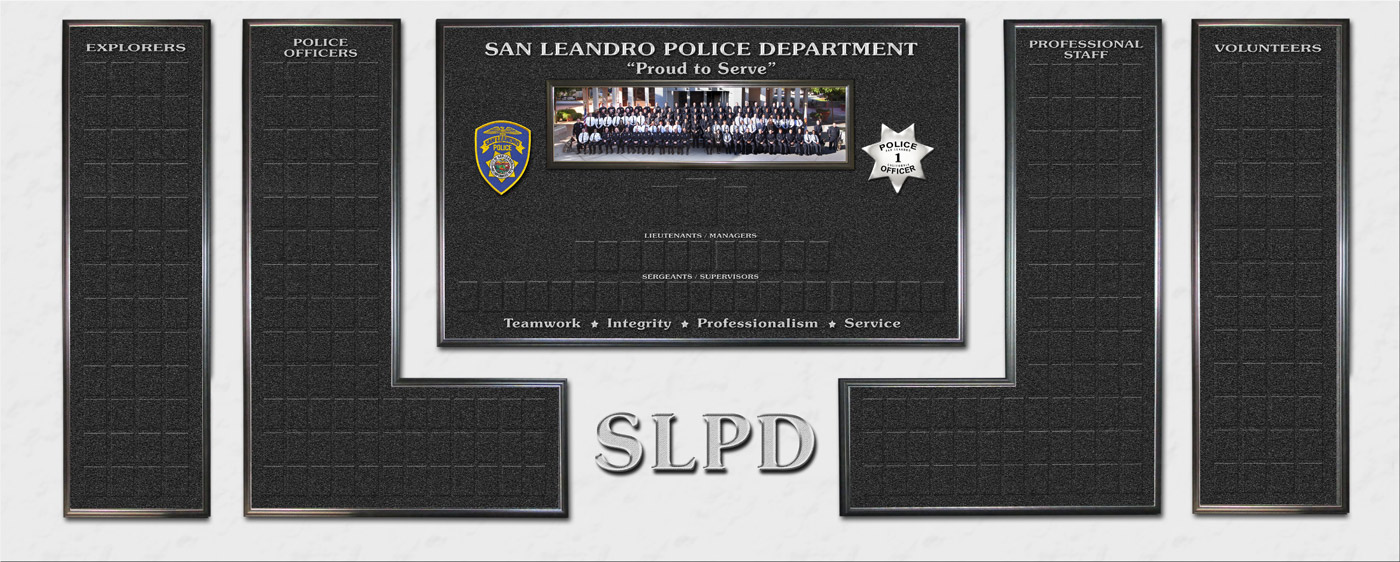 San Leandro PD E.O.W. Header Signage.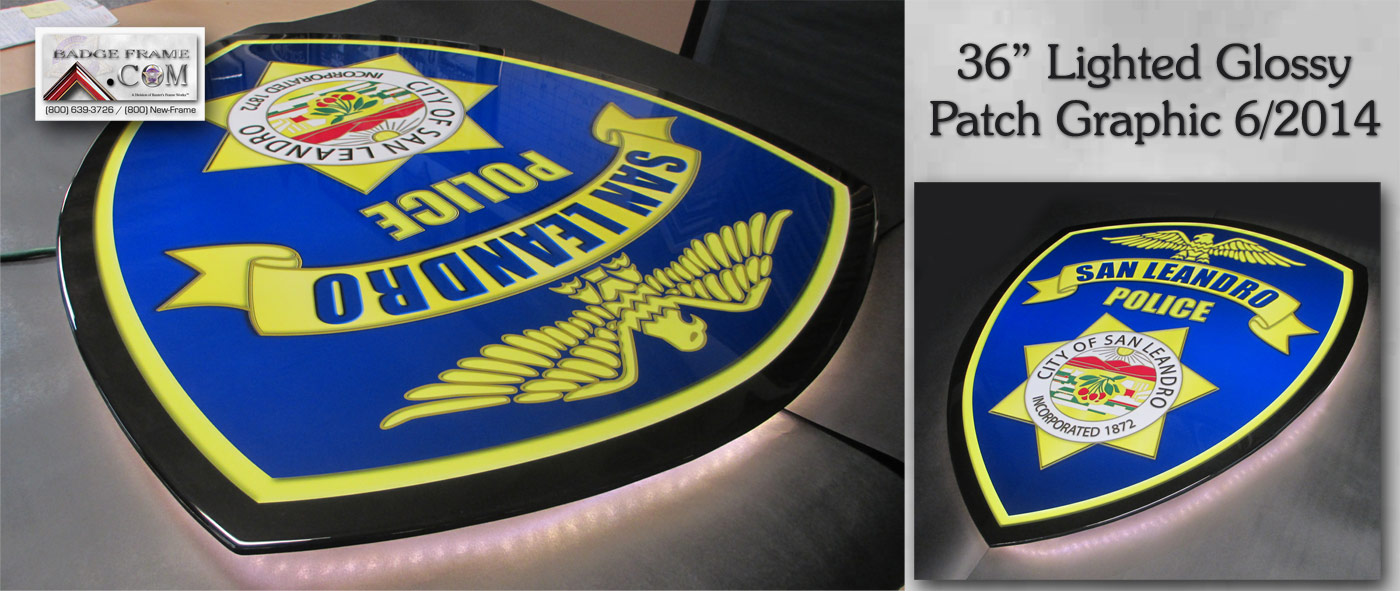 Badge & Patch Reproductions Section here
S H O W S T O P P E R....
Badge Frame and San Leandro PD have raised the mark with this outstanding magnetic presentation.
Removable framed group photo to be updated as needed and 8" individual metal letters between the bottom space.
I.D. cards were custom made and laminated. Center piece 66" X 40".
More photos to come. Click to enlarge.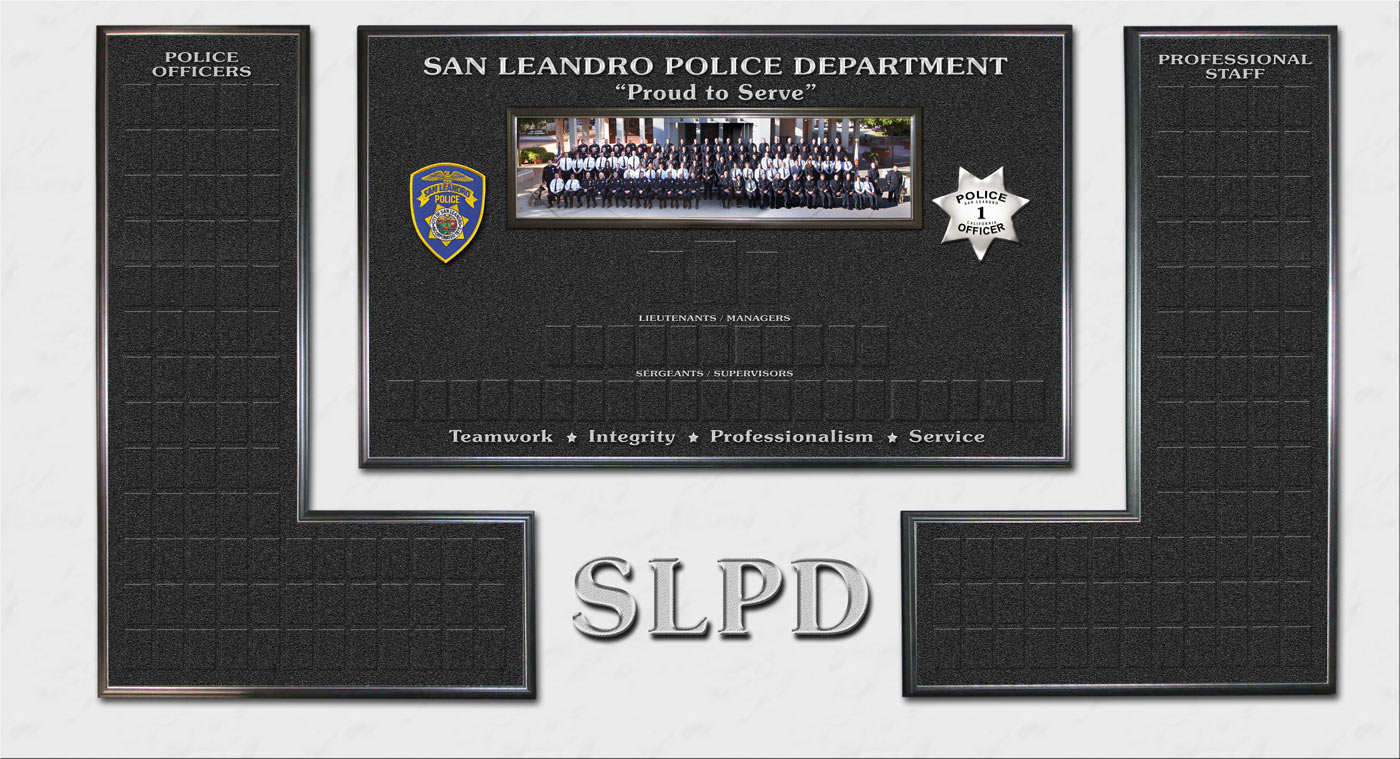 click image to enlarge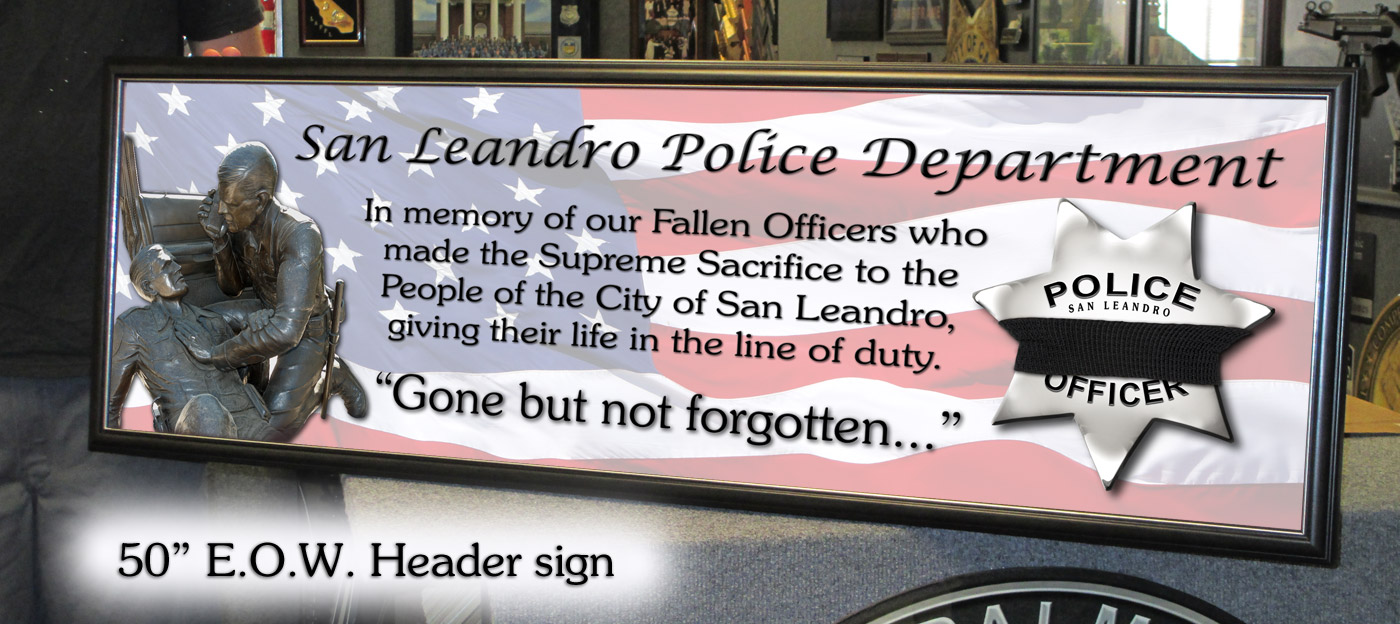 San Leandro Perpetual Plaques.
Officer/Civilian, Volunteer/Explorer, and Chief's Coin Recipient(s).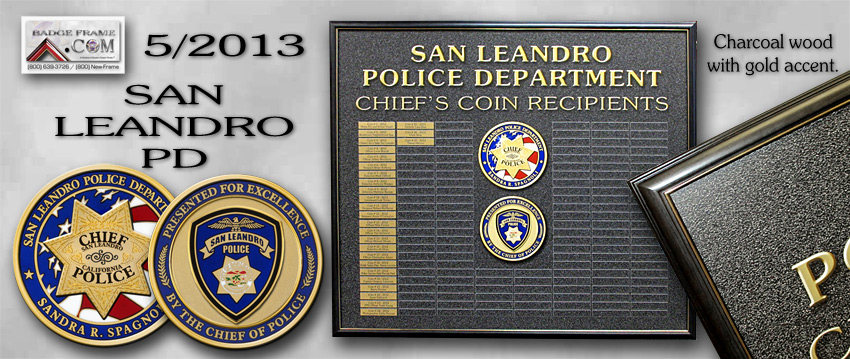 Larger image here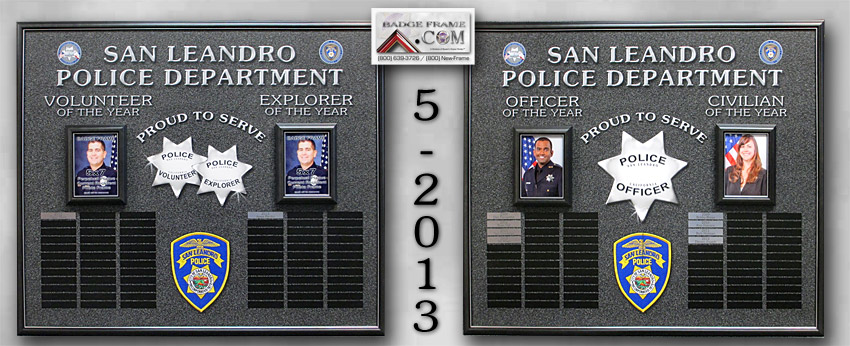 Larger image here
"Gallery Wrap" canvas print...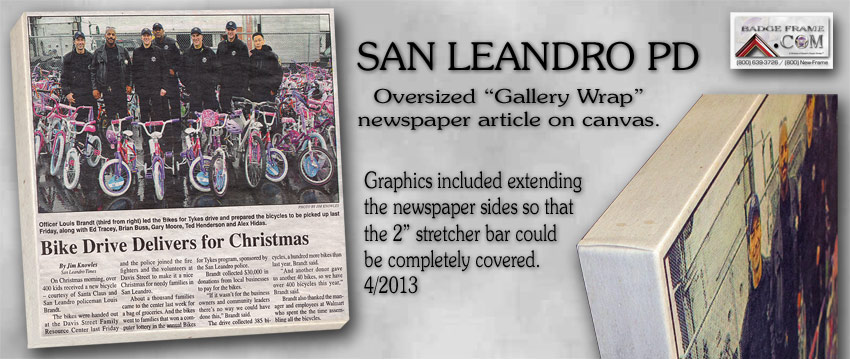 larger image here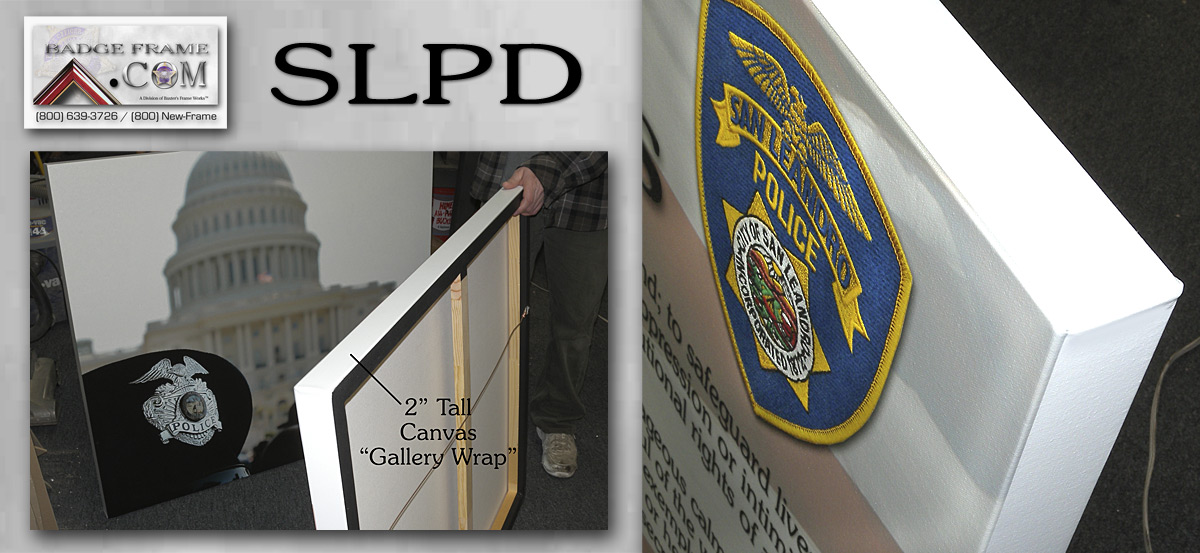 click to enlarge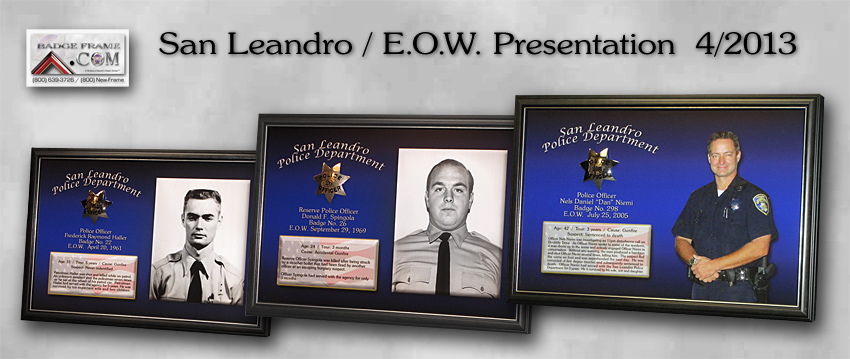 larger image here
click to enlarge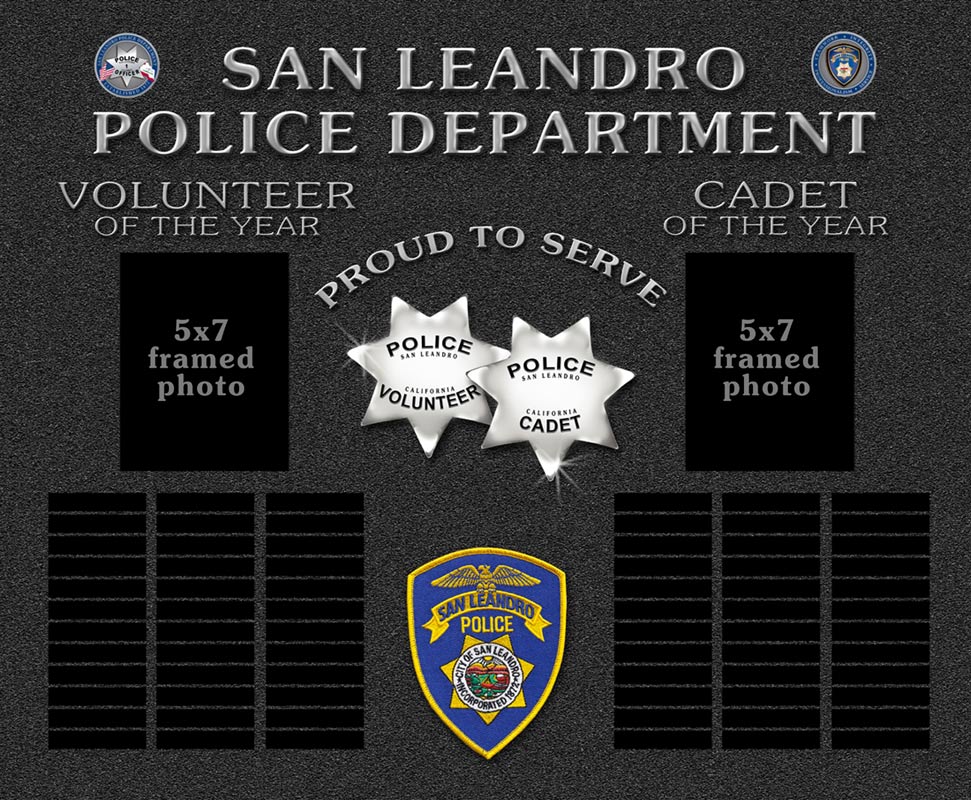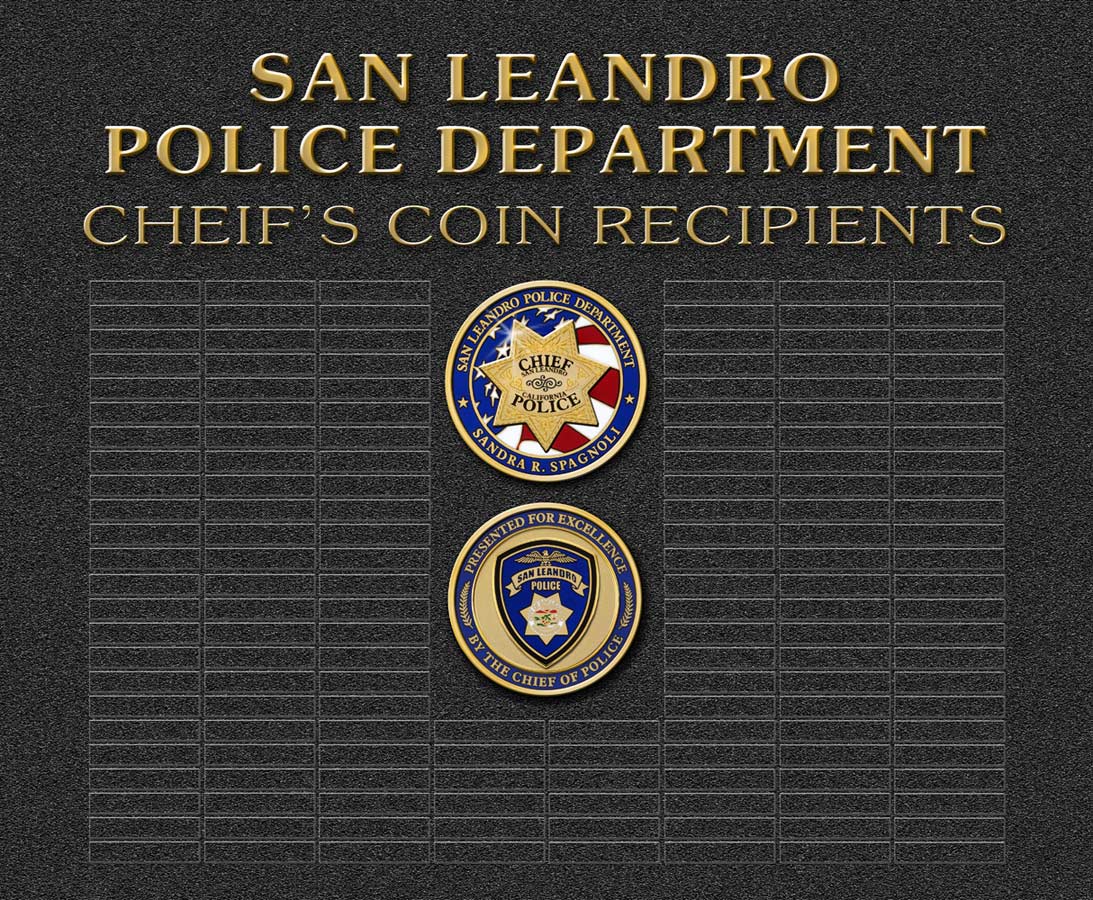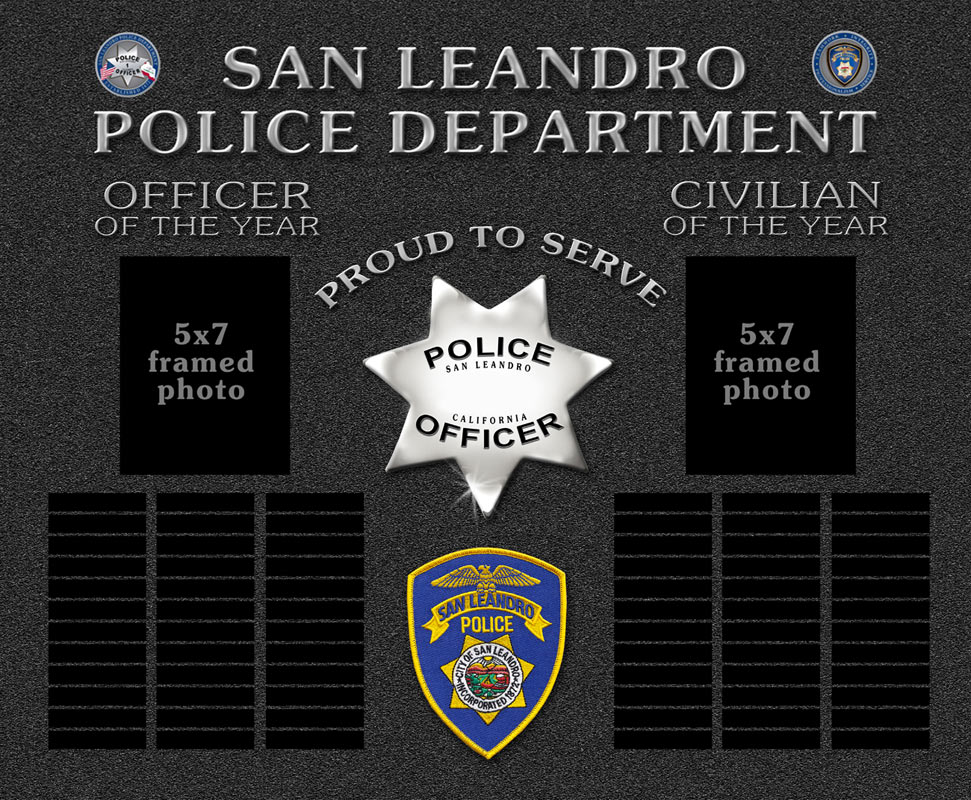 See our Perpetual Plaque Section here

Call us...(800) New-Frame / National Toll Free
© 2005 Baxter's Frame Works / Badge Frame / All Rights Reserved
118 West Main St. Camden, TN 38320
(909) 591-3033
EMAIL: fwbill32@verizon.net
EM us here
HEY!!! Don't forget to sign our GUEST BOOK before you bail.