Some of our "Army associated past projects" are shown below.
You can get ideas for your project by looking through the images.
Click any image to enlarge..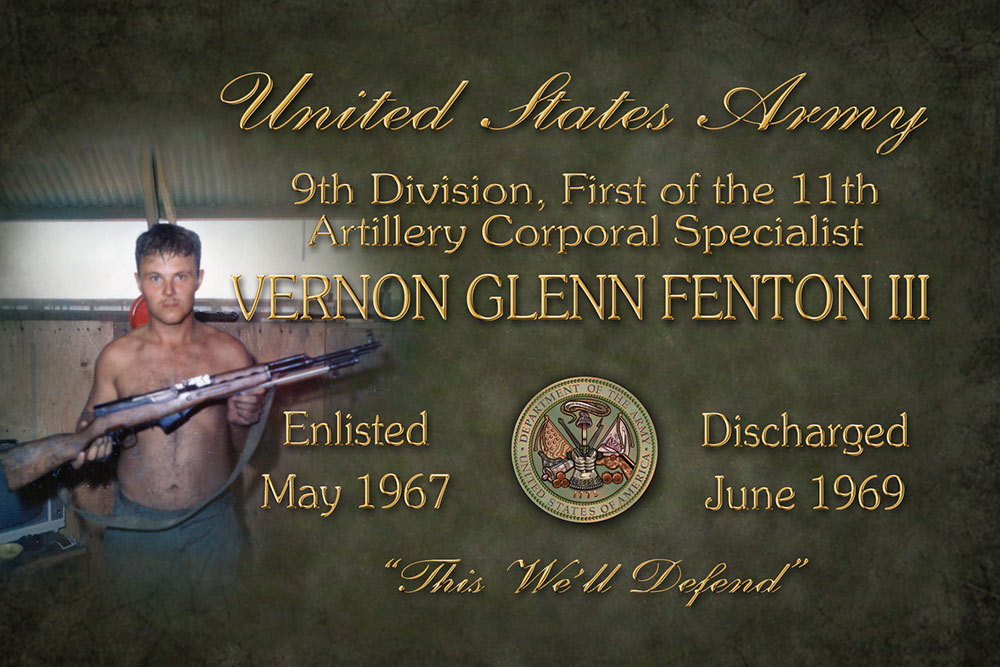 Plaque Options Section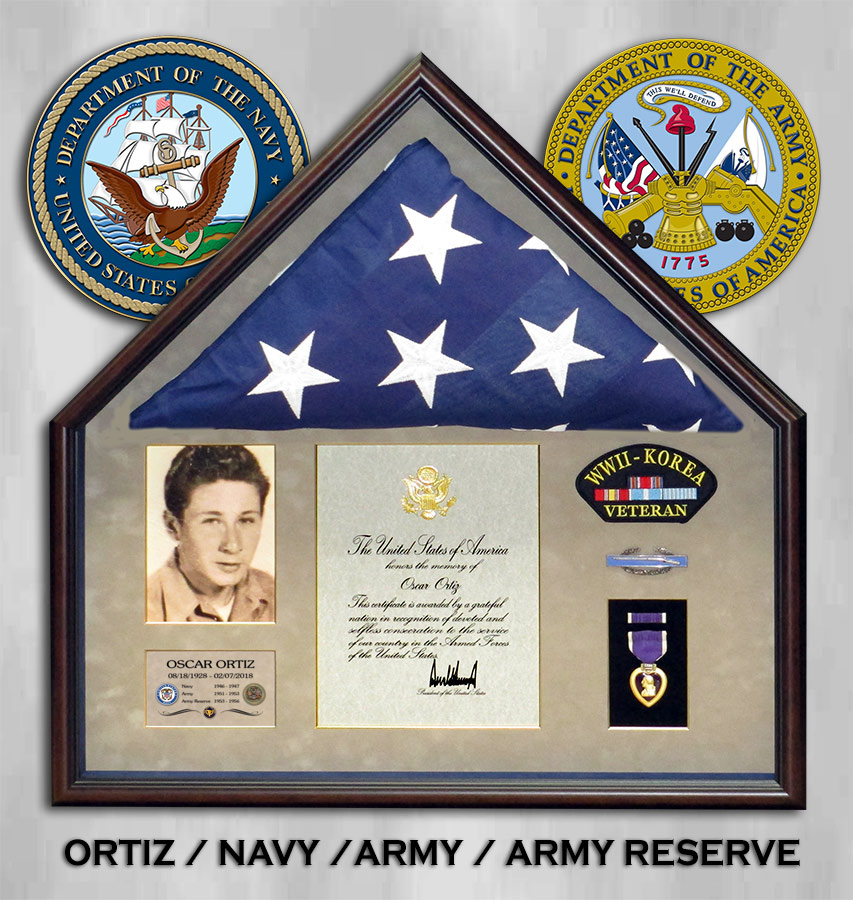 Flag Section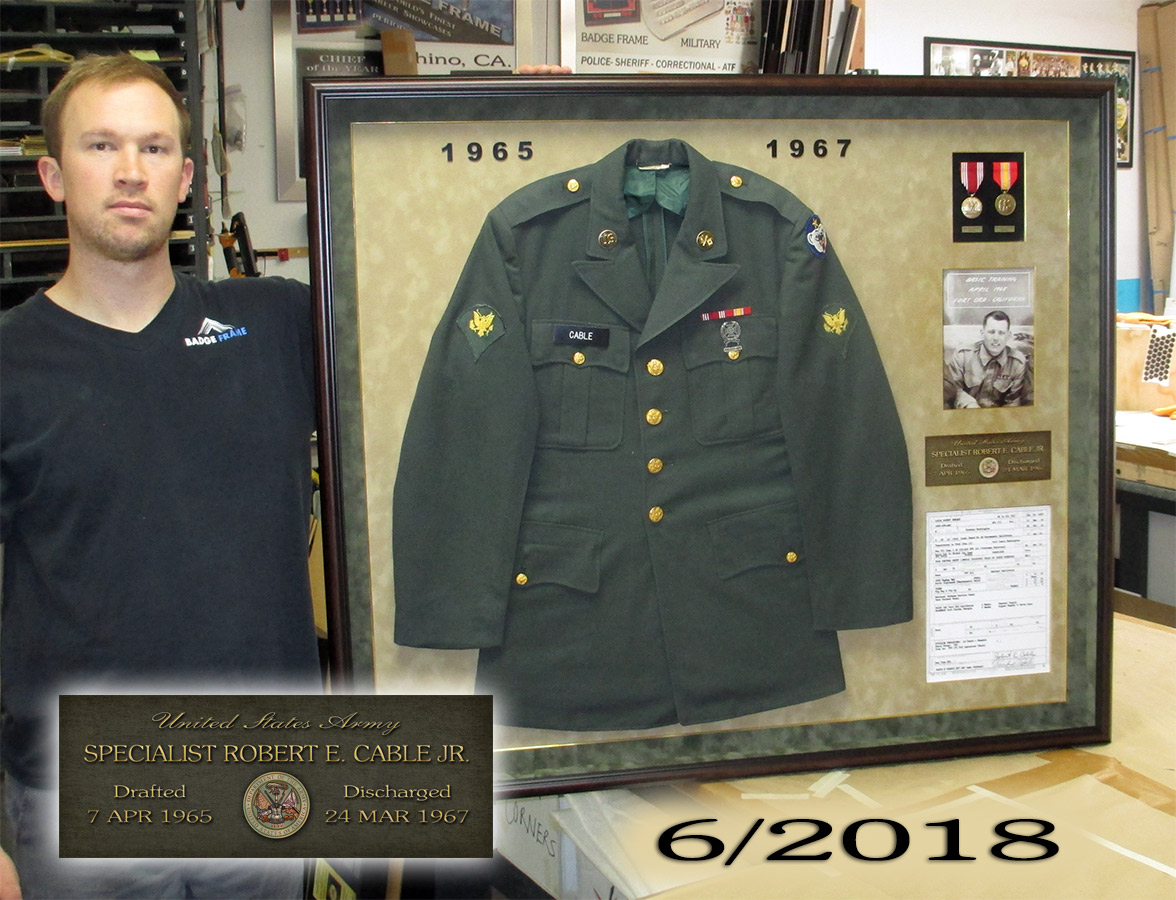 Army Section
Uniform Section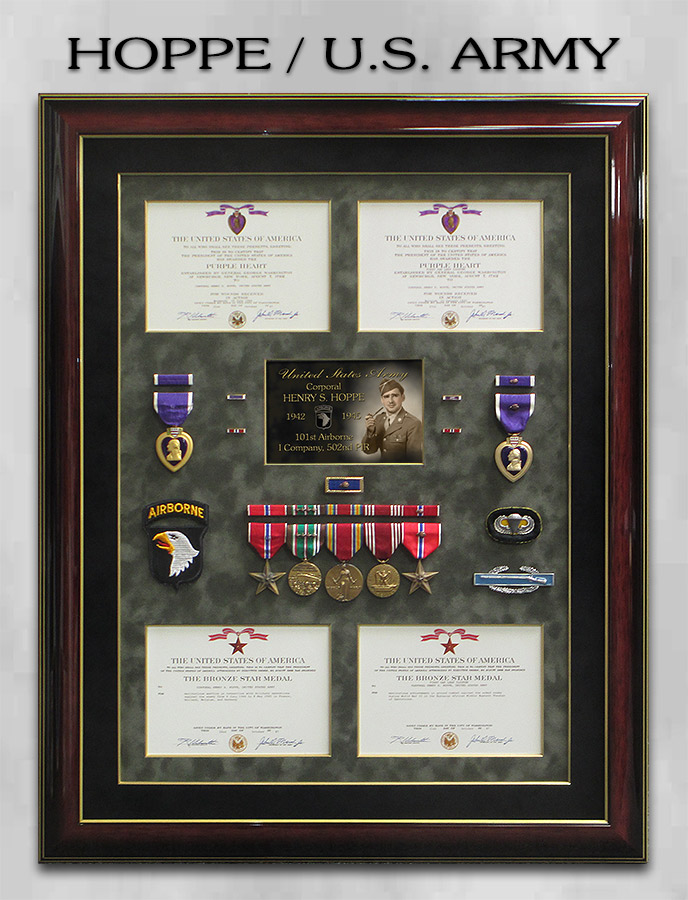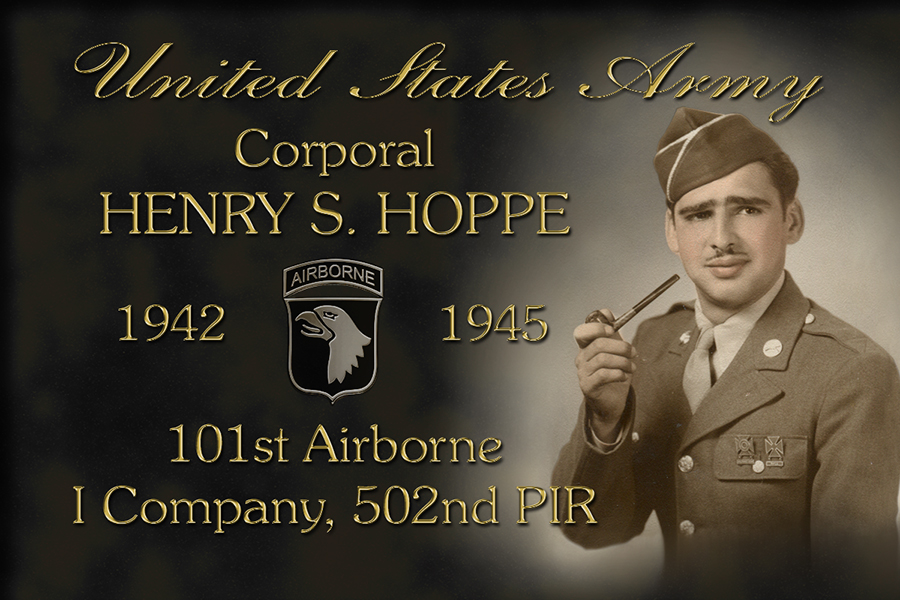 Plaque Options Section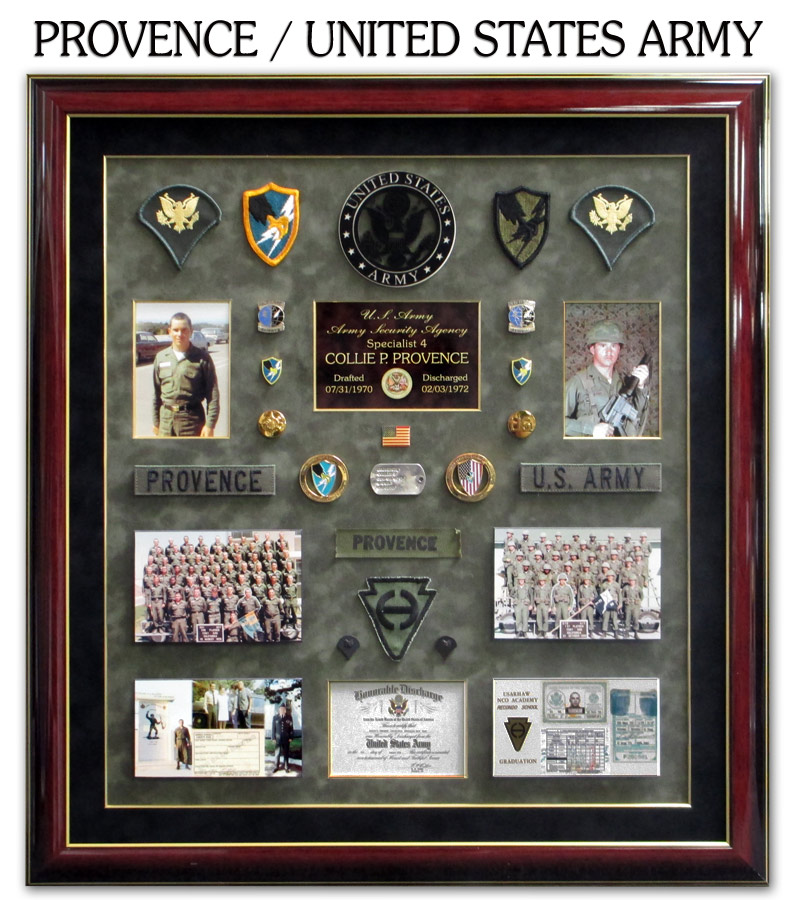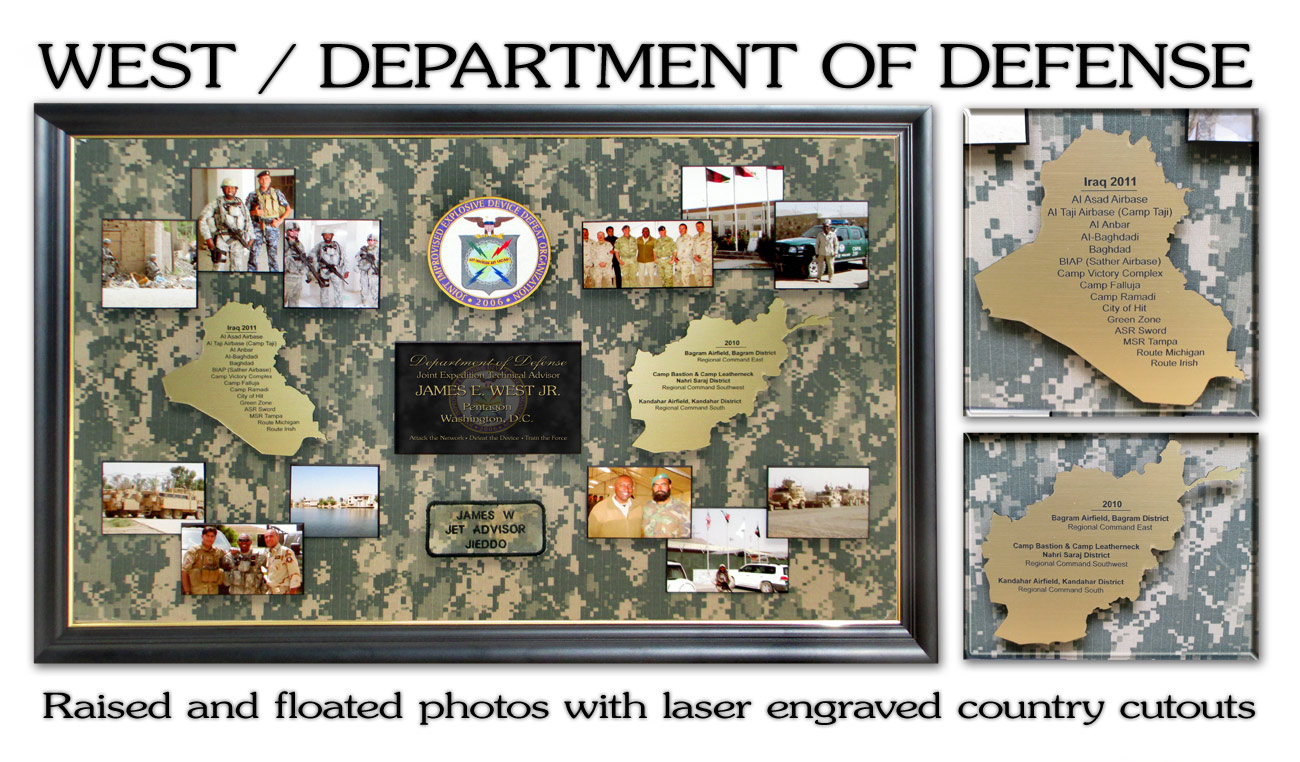 DOD Section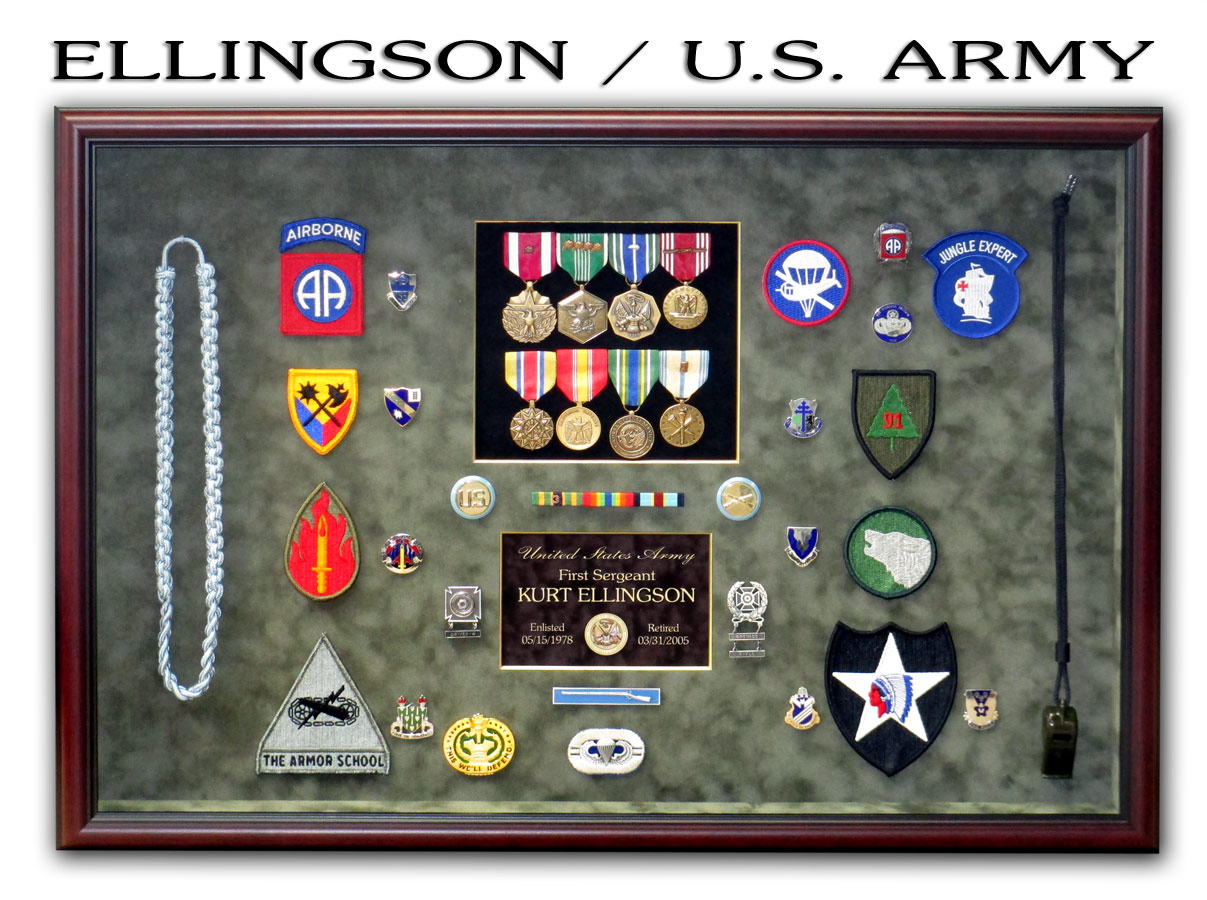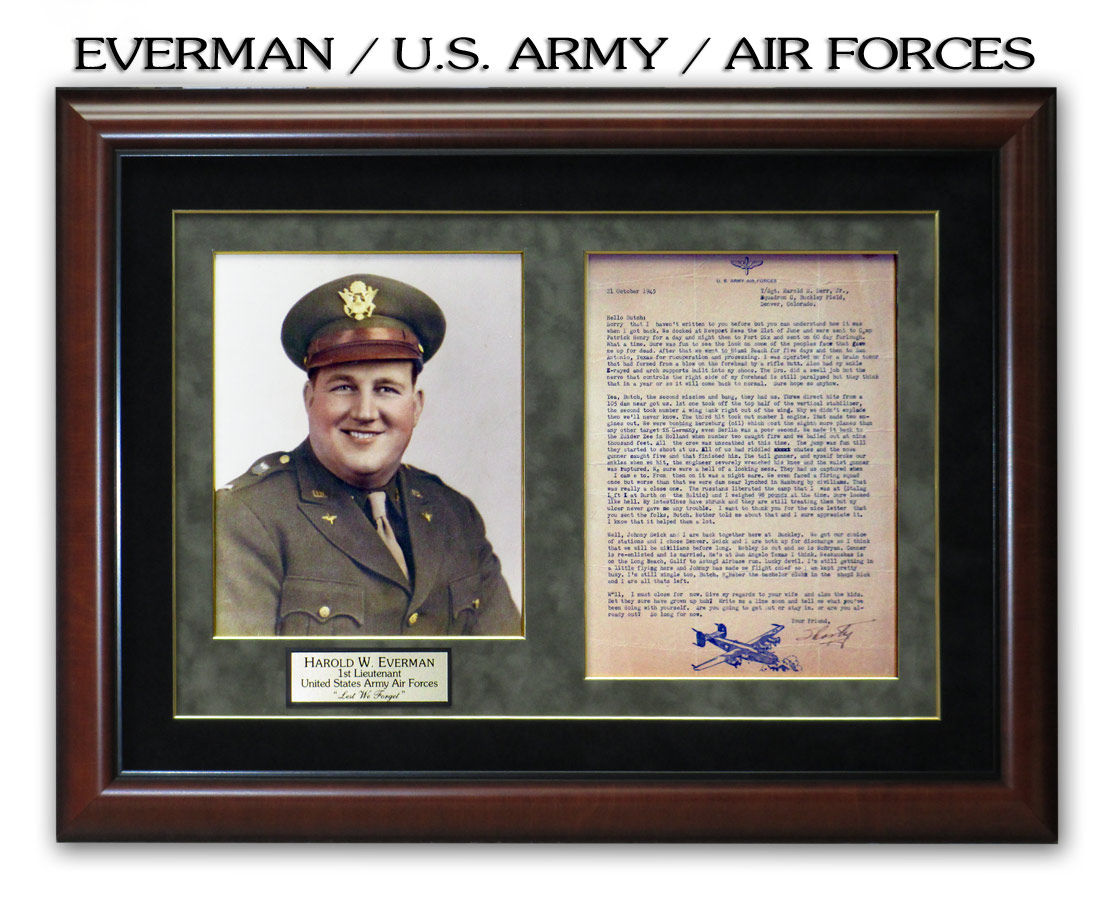 Air Related Section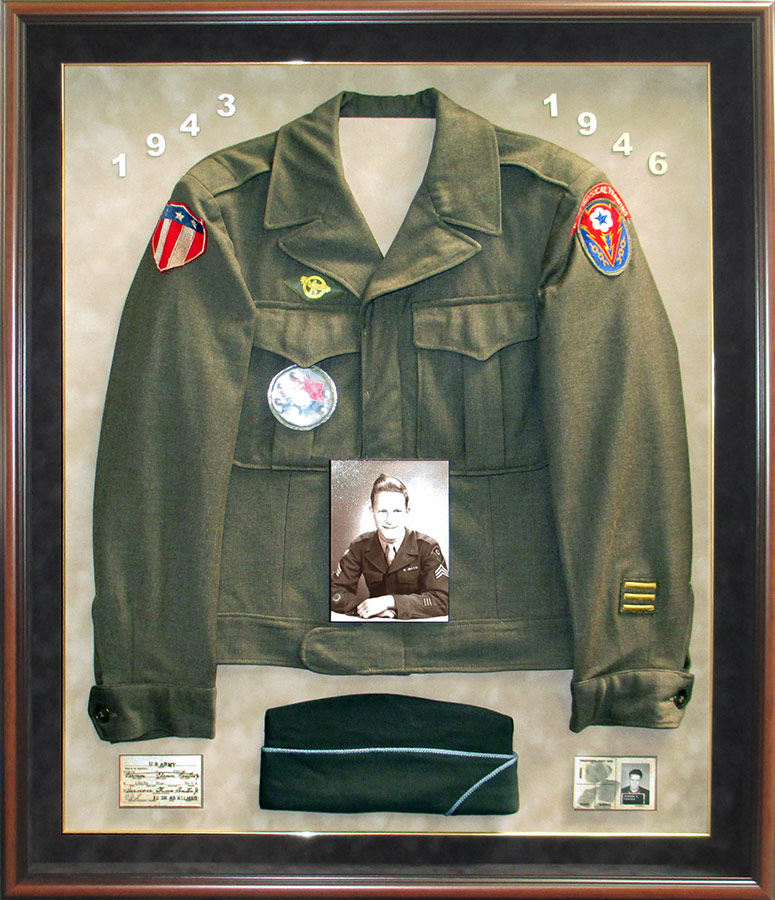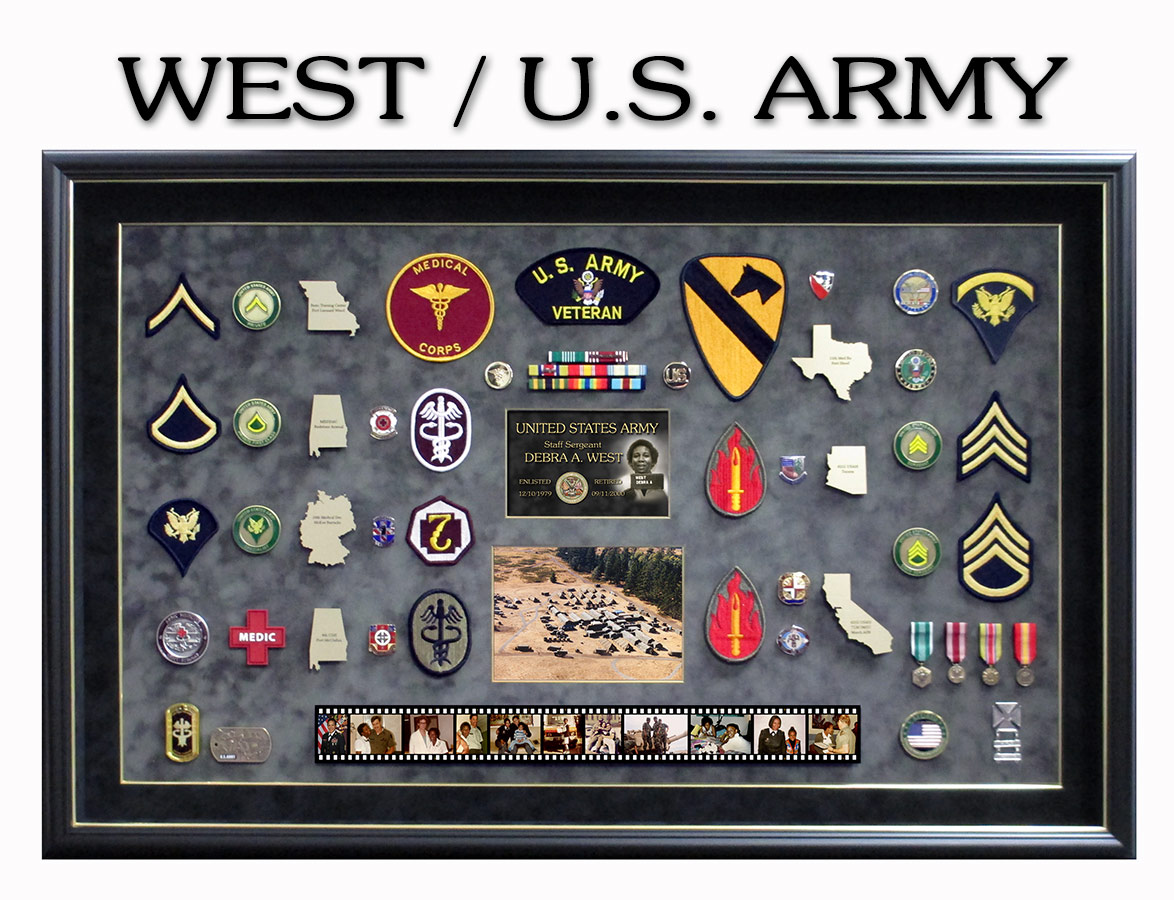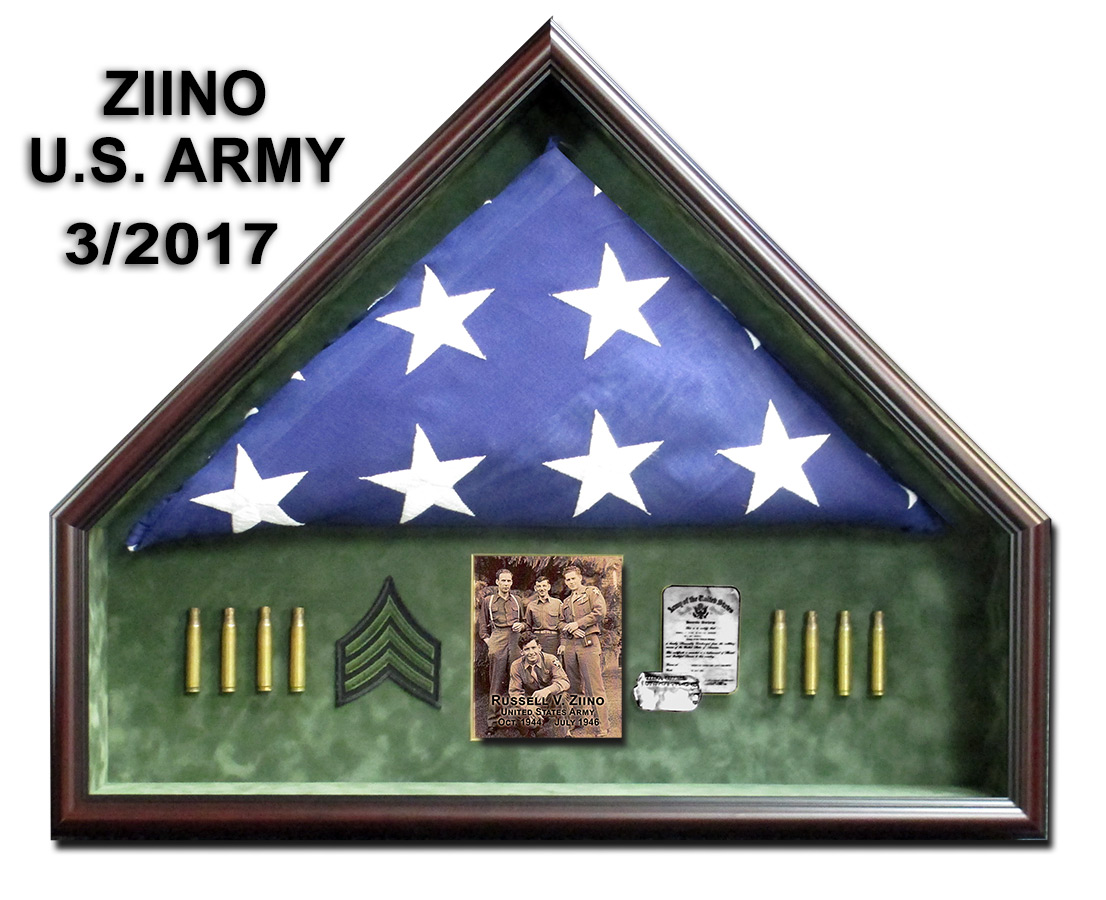 Flag Section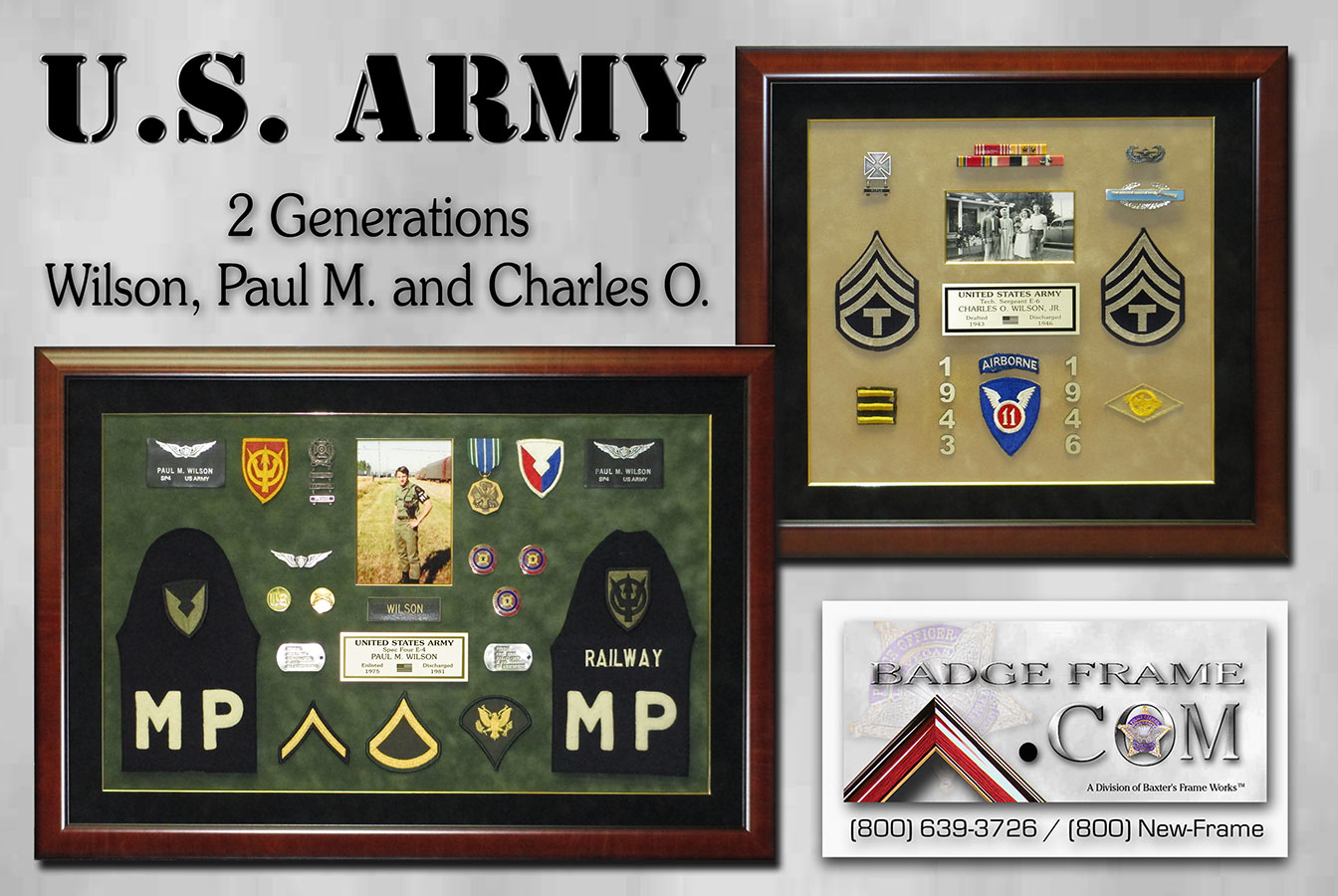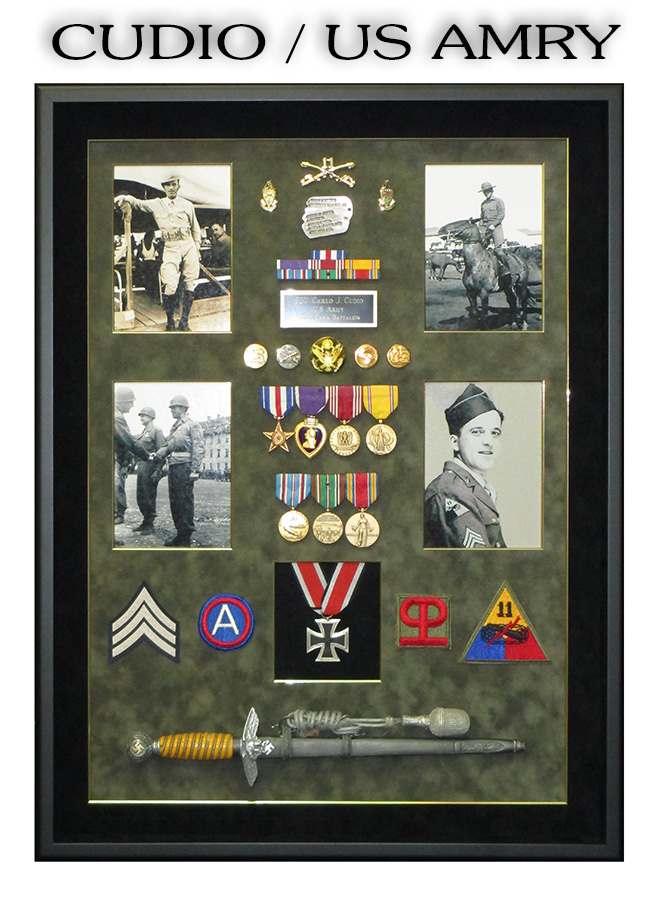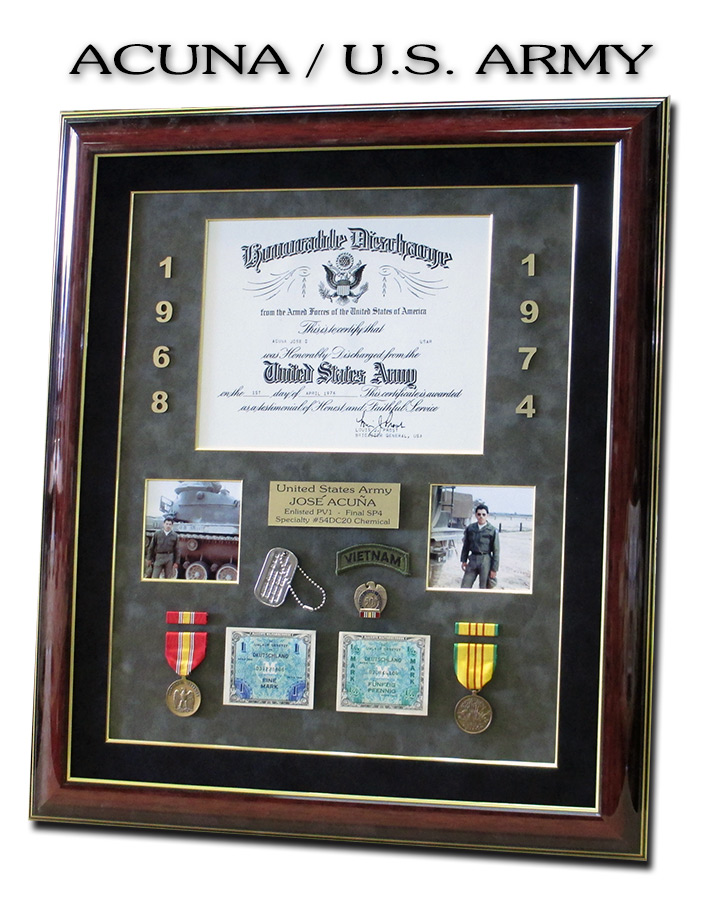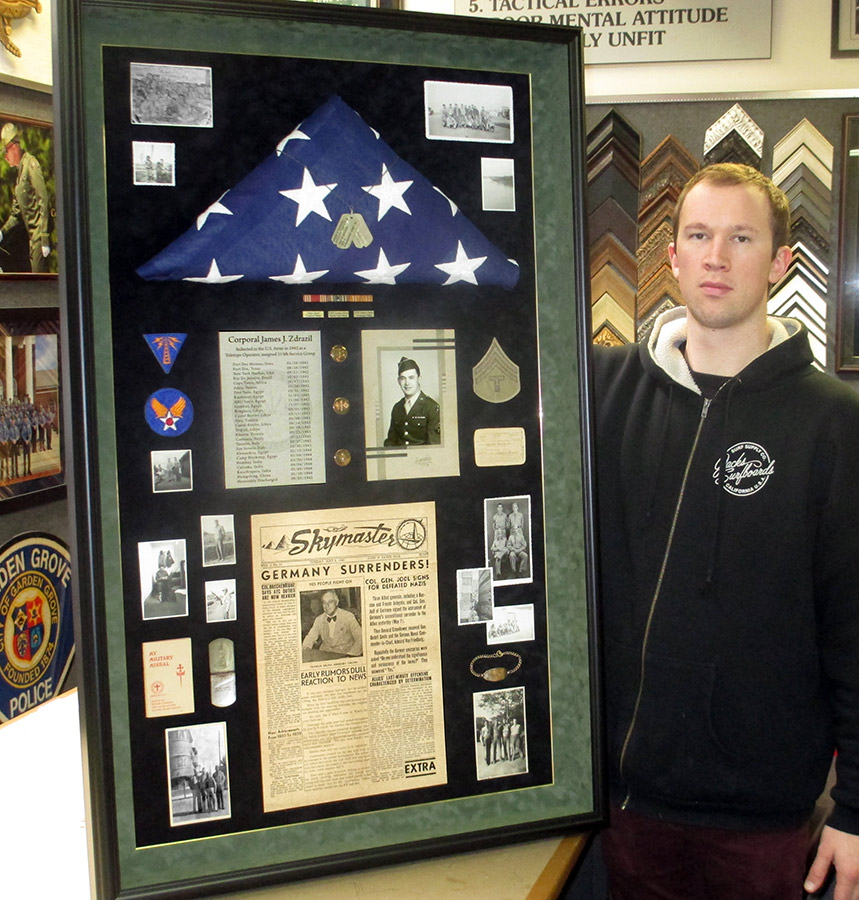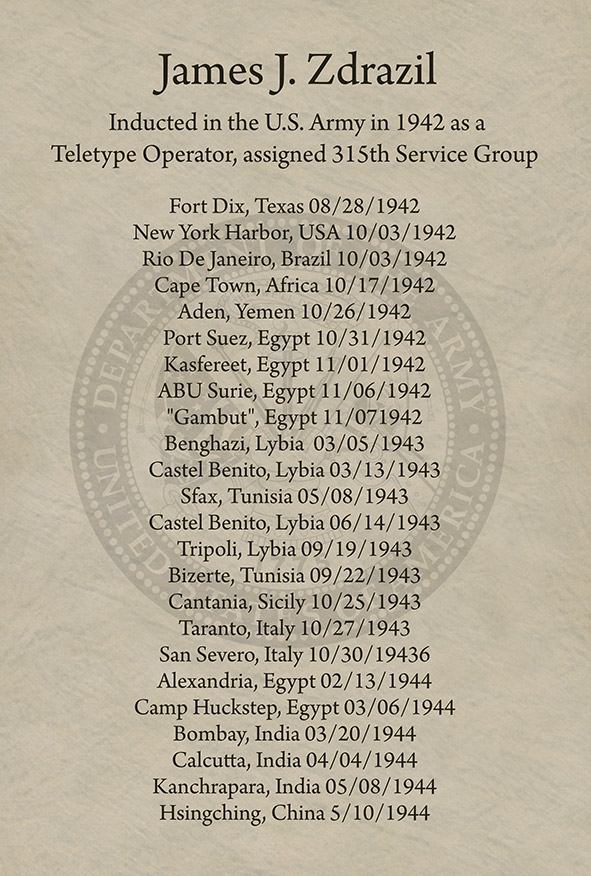 My Father passed away last night on 1/27/2016 and I can not Thank you enough for making such a beautiful
shadow box for him several years ago. I presented it to him thanking him for his service to our Great Country.
I am so thankful to Badge Frame for leaving the pictures of him and I on your website for several years now.
From time to time I often go to your website and look at the pictures of him and I the night I presented it to him,
which I will never forget. We often refer to those who served in WW II as  the "Greatest Generation."
Again Thank You for the Honoring my Father on your website, please leave it up as long as you can.
Thank you from the son of Louis Bianco WWII Army,
Louis Bianco Jr. (retired police Lieutenant) Florham Park, New Jersey

Thanks Louis Jr. for your update and touching note. Myself and the thousands that visit this site wish you the best
and appreciate your father's service. Badge Frame is honored to have been a part of your journey.
-Bill Baxter / Owner / Badge Frame Inc.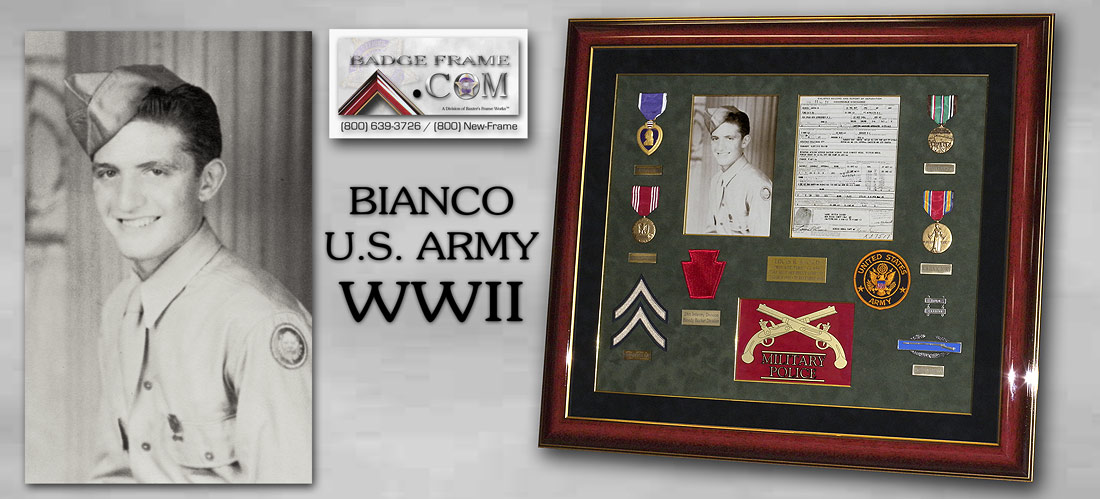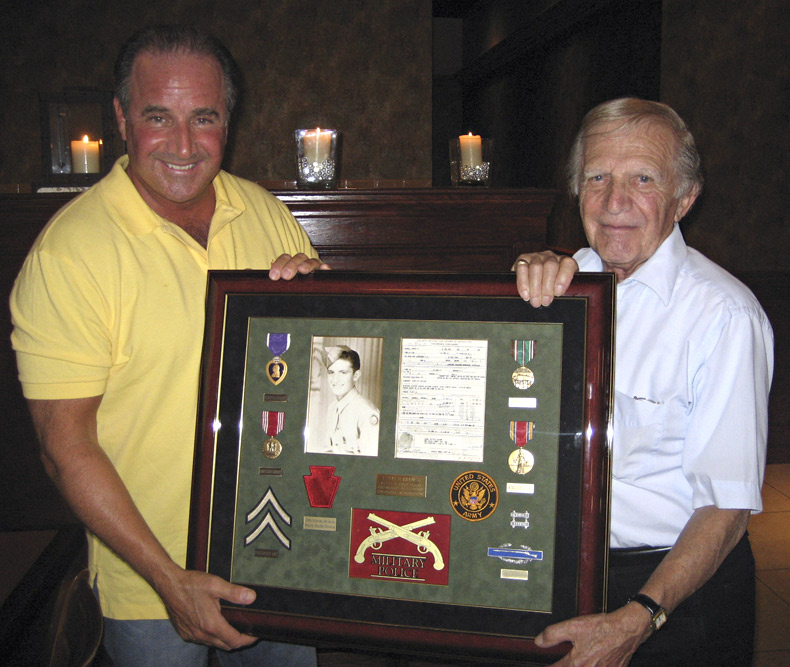 E.O.W. / Fallen Section
Florham Park PD Section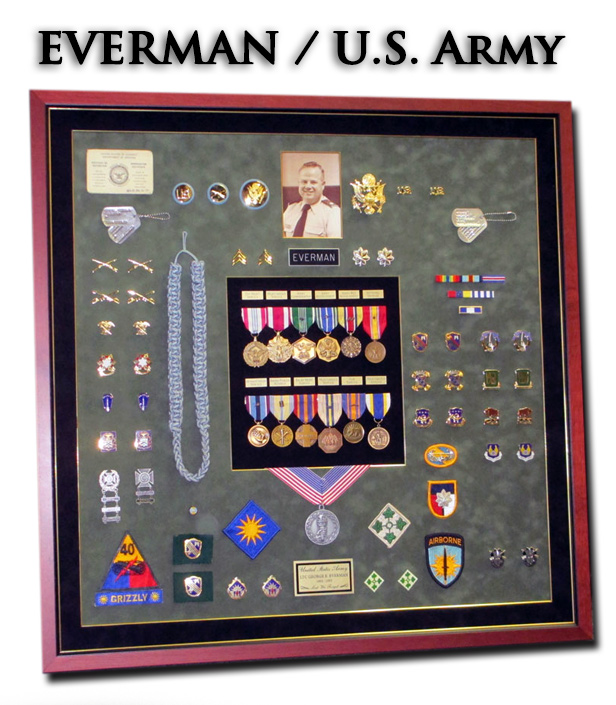 Perpetual Plaque Section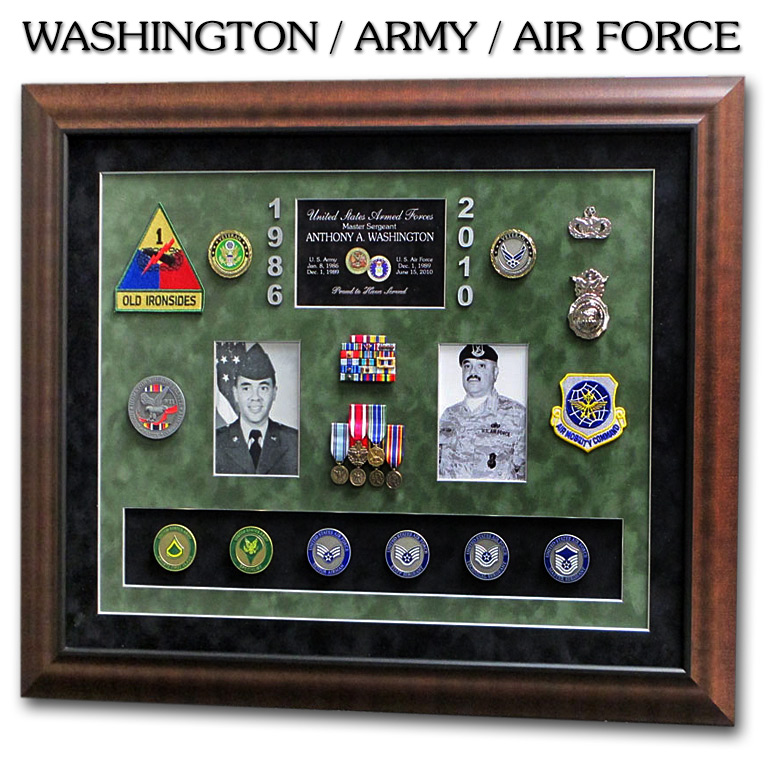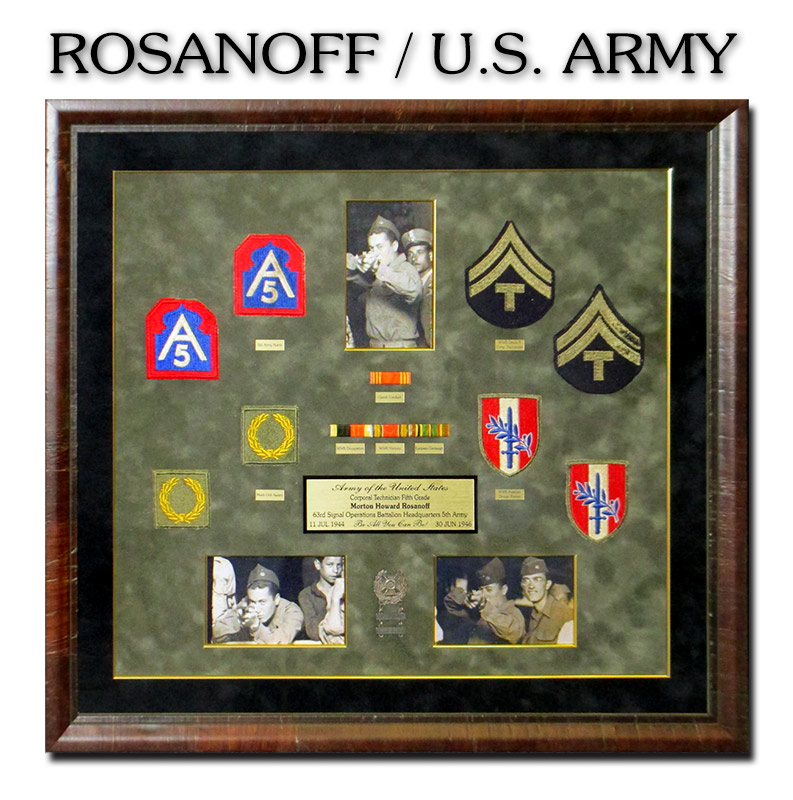 Air Force Section
Military Index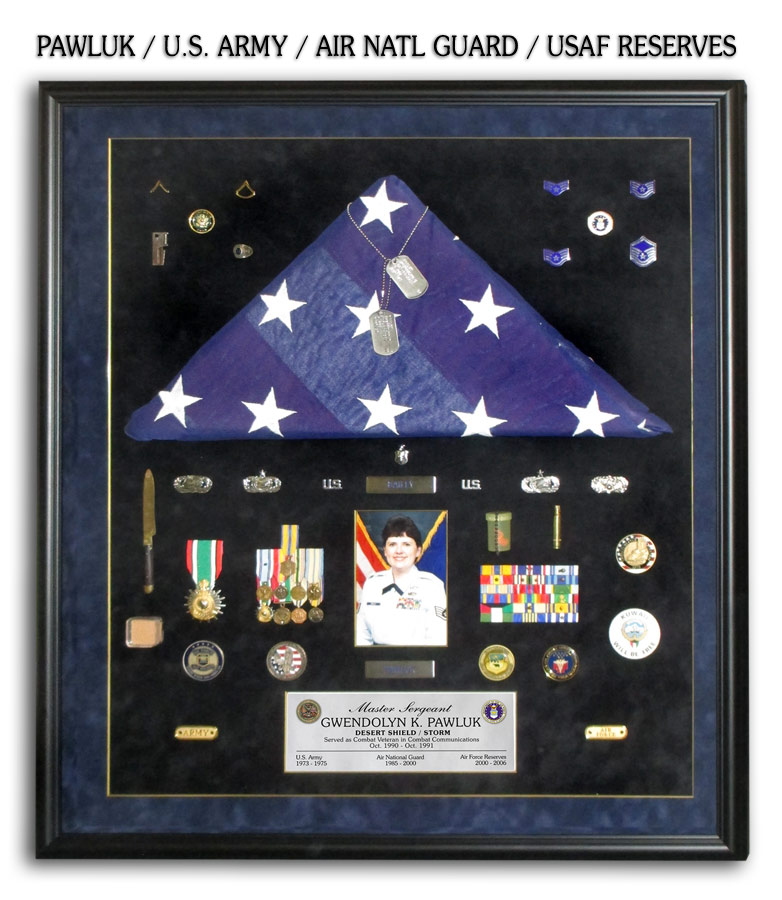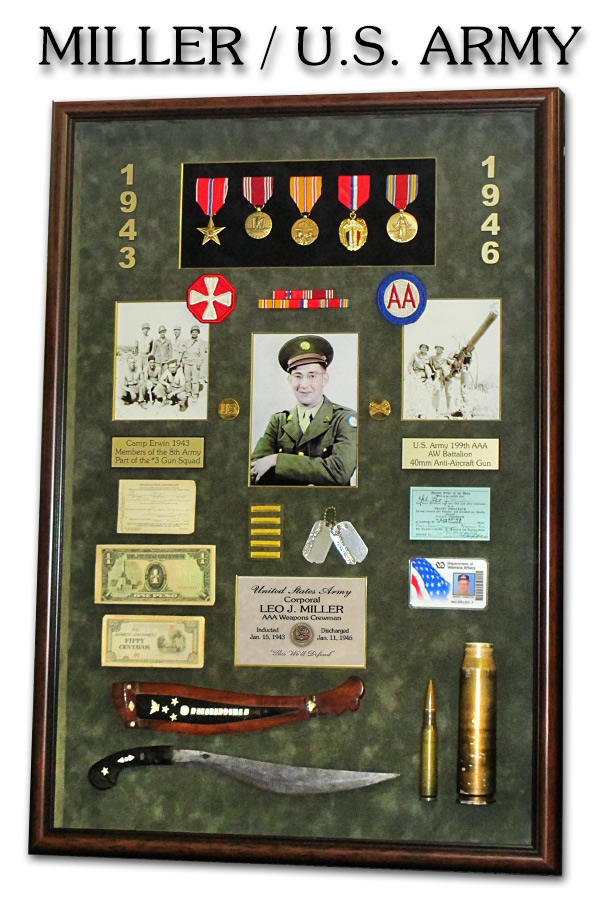 Emblems & Seals Section here
Army Section here
Military Index Section here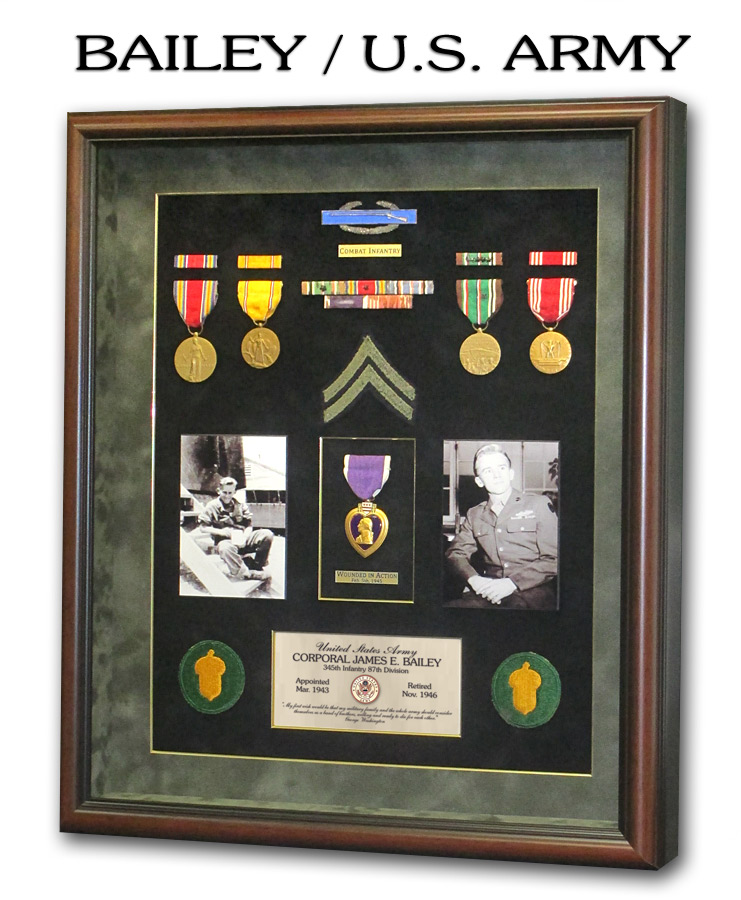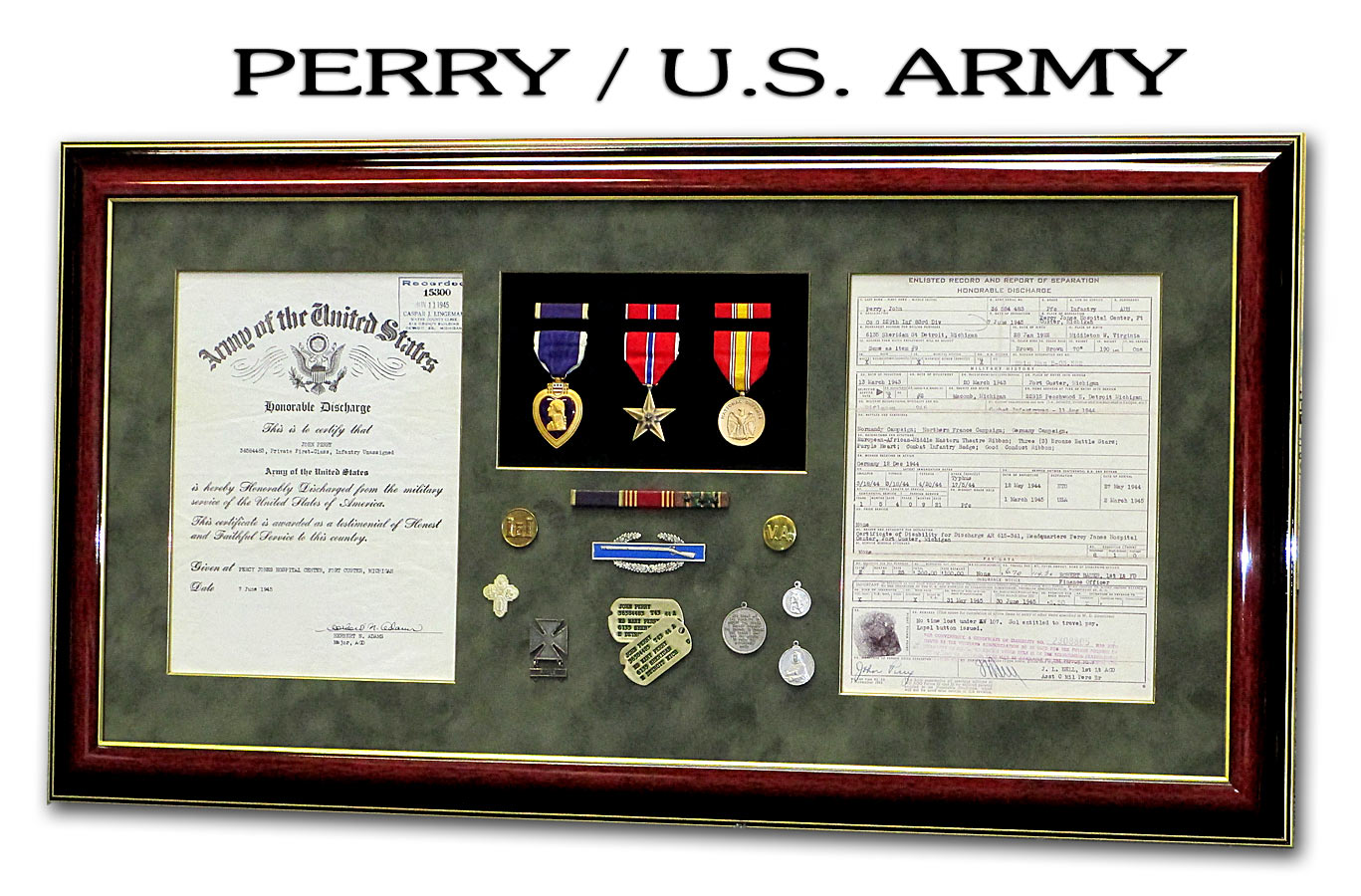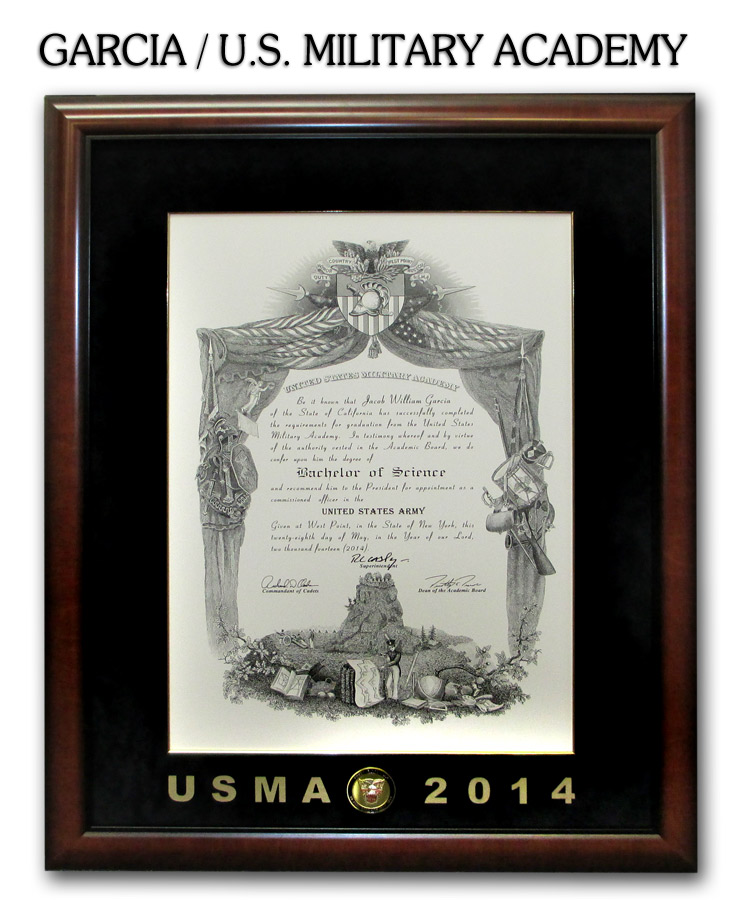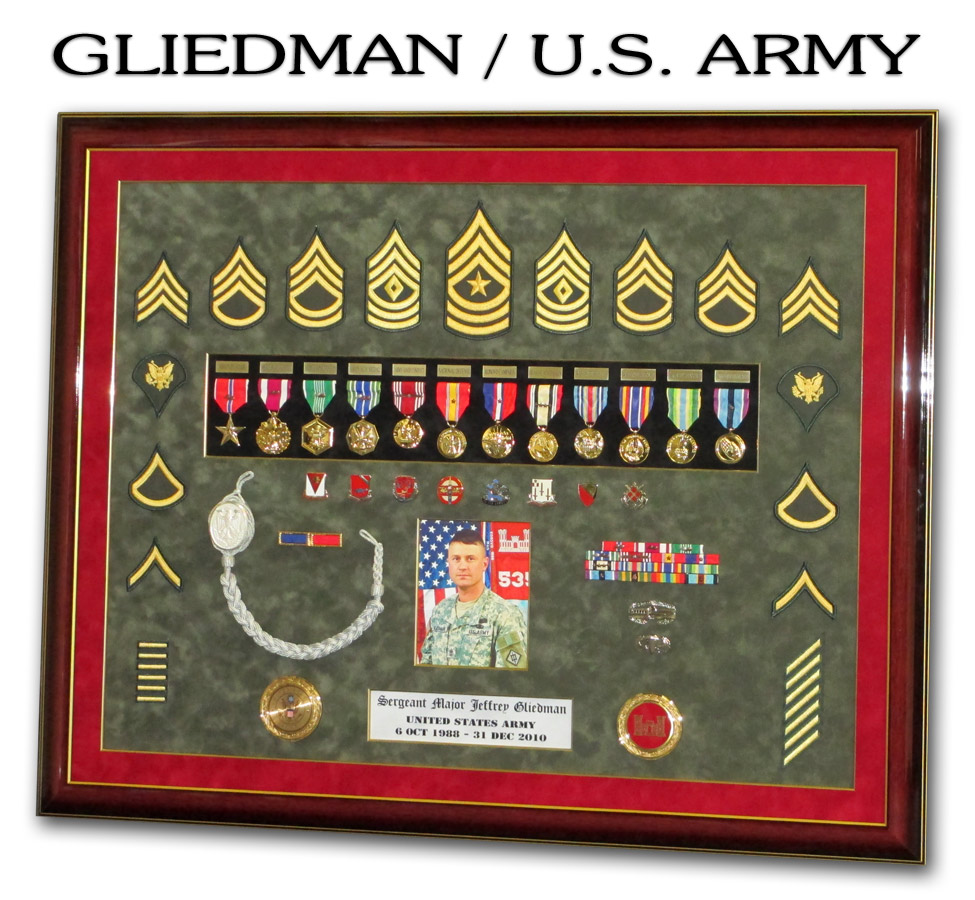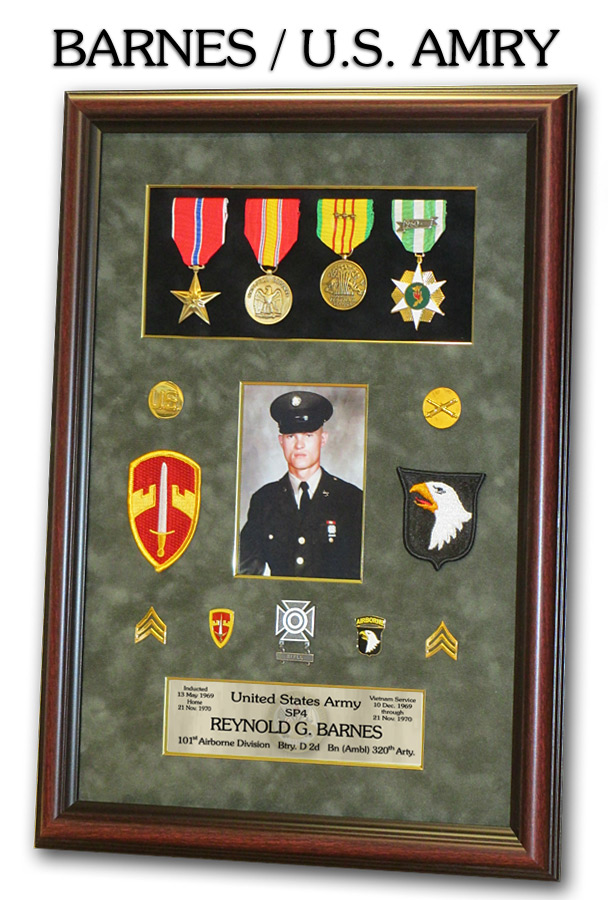 Plaque Options Page here
click to enlarge...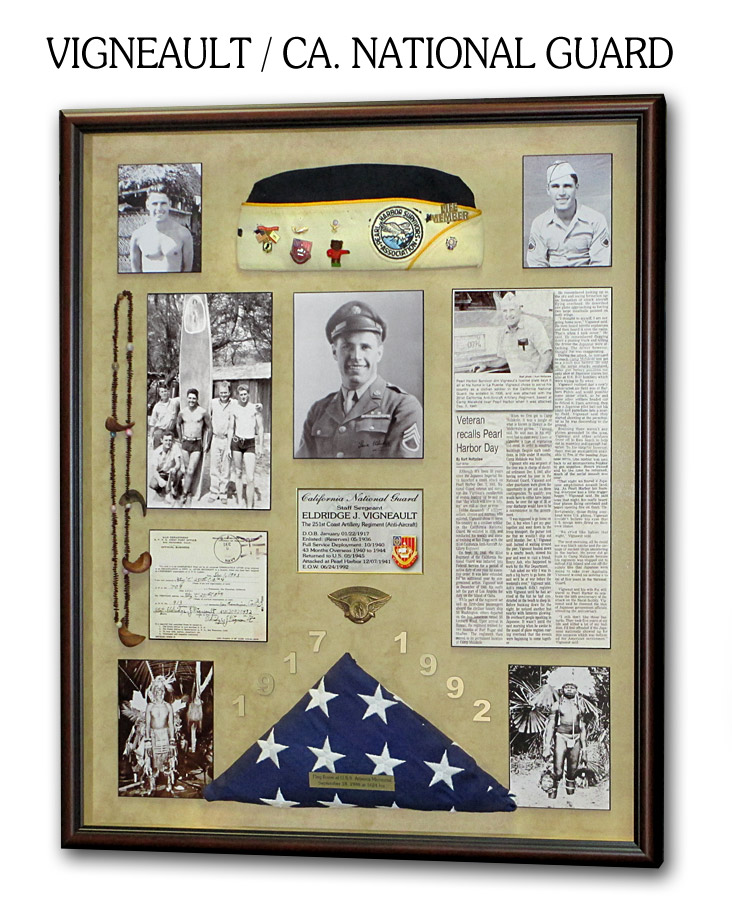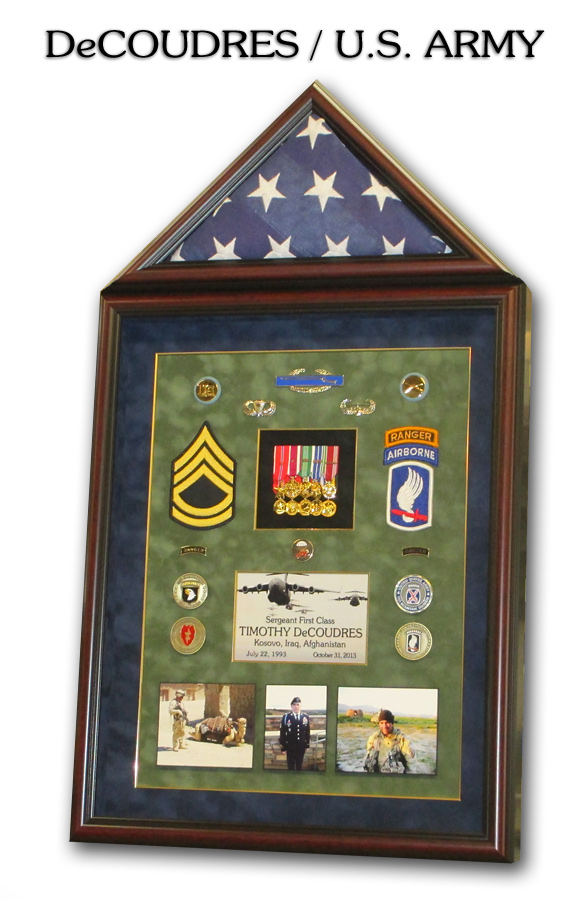 Click to enlarge...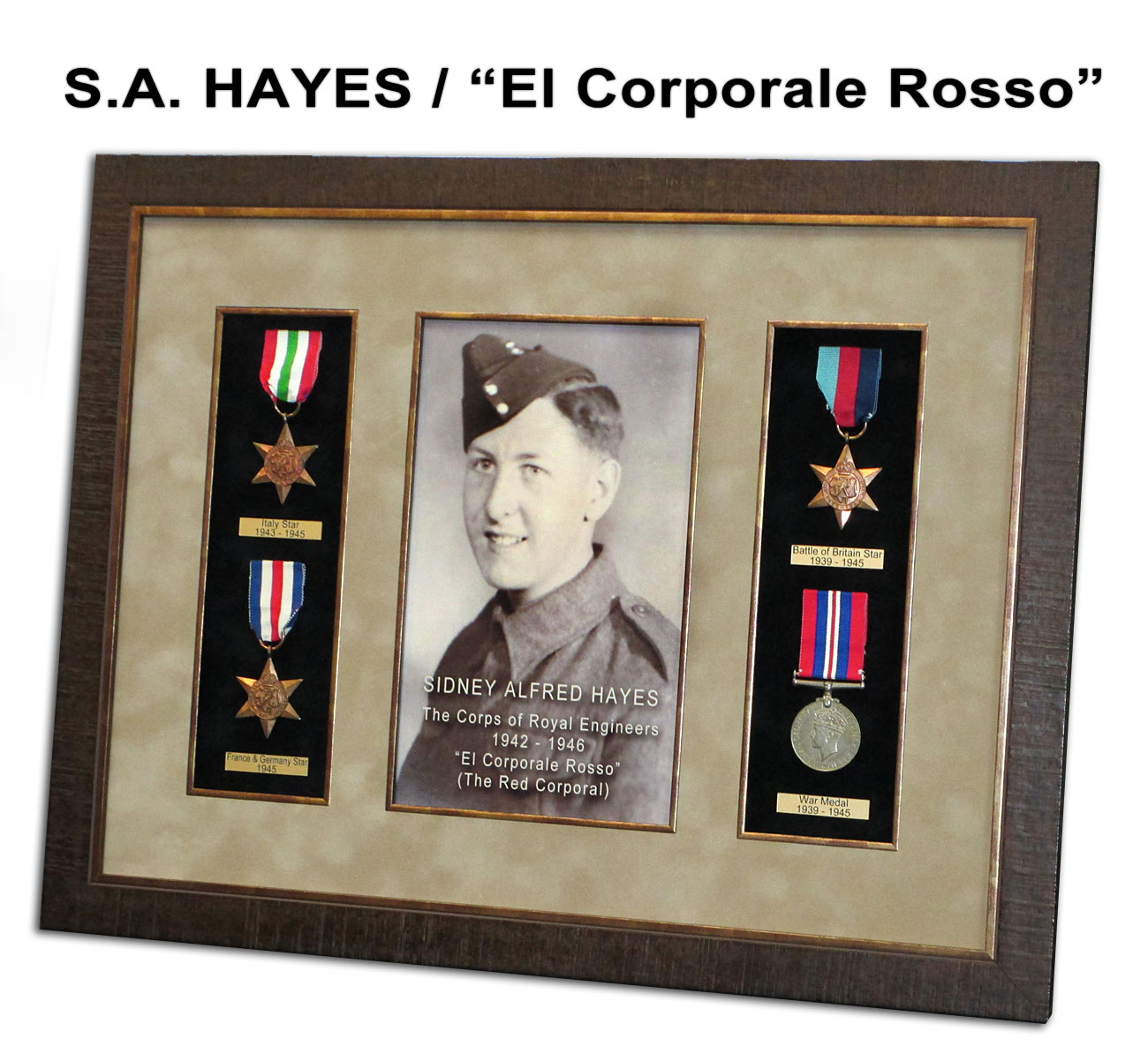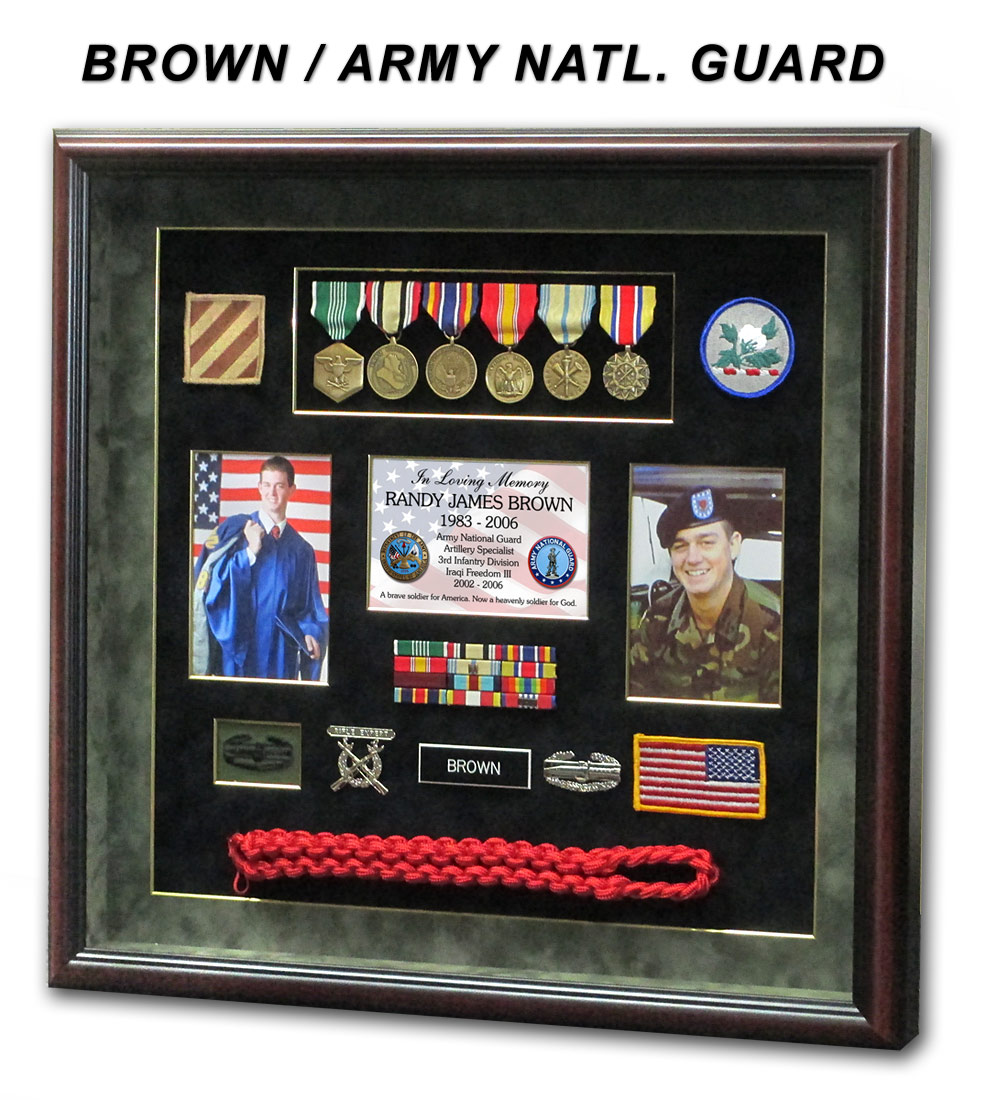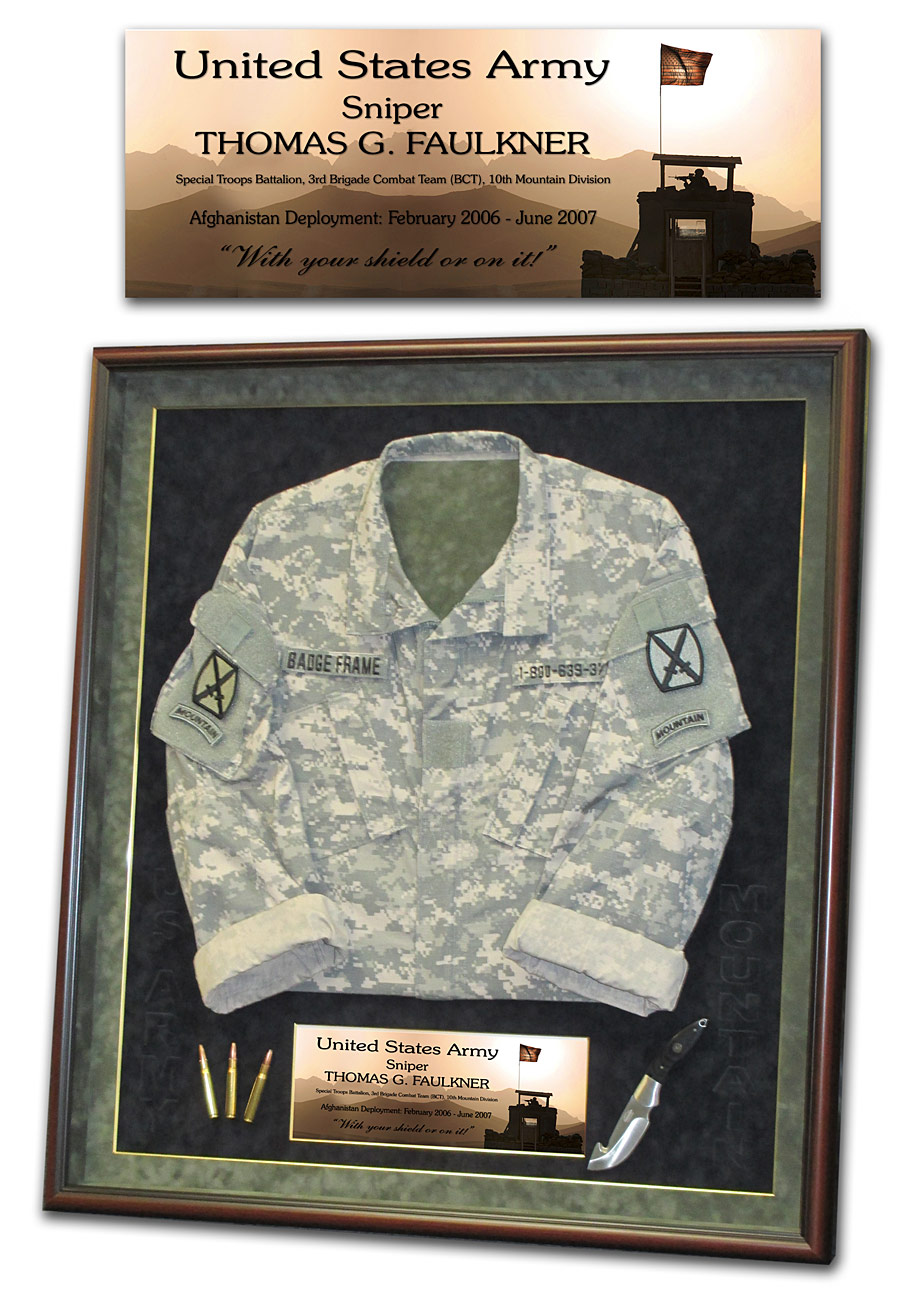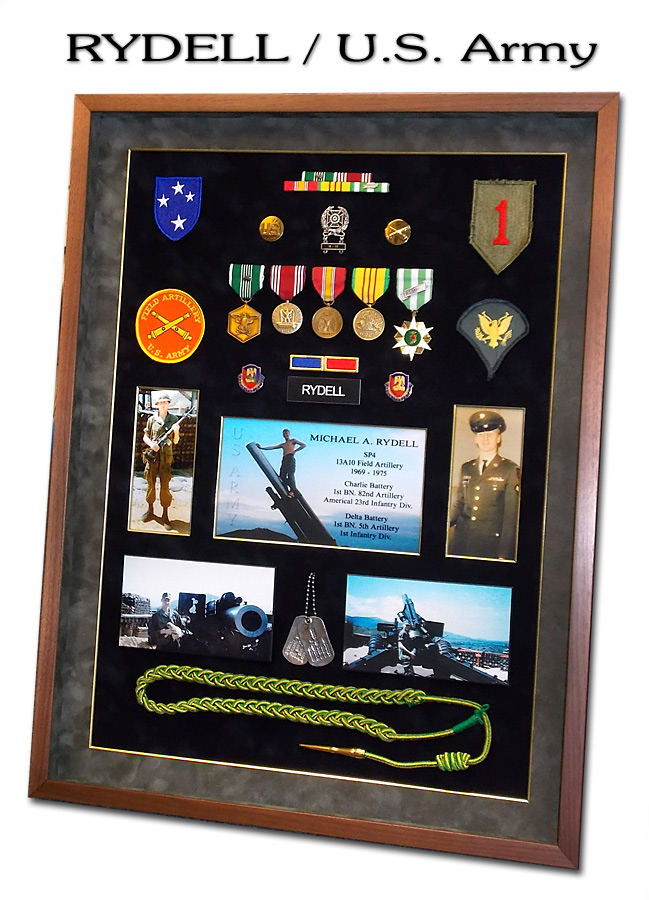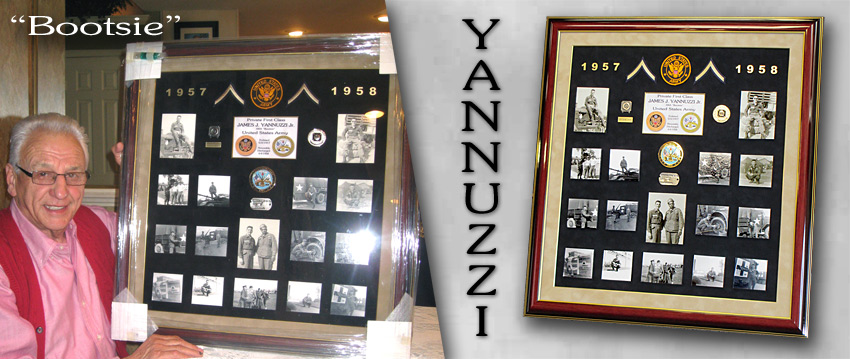 Larger Image here...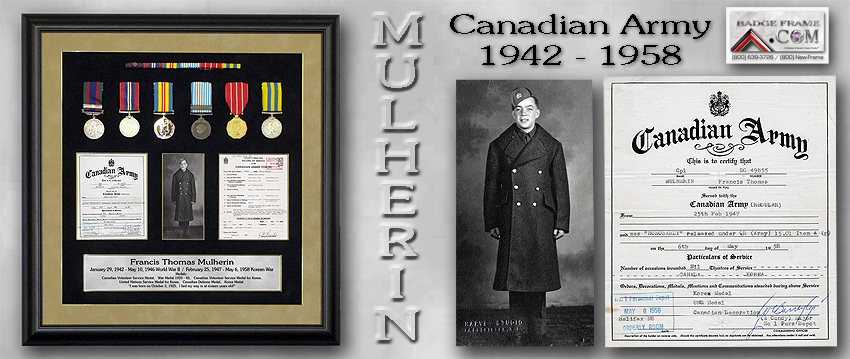 larger image here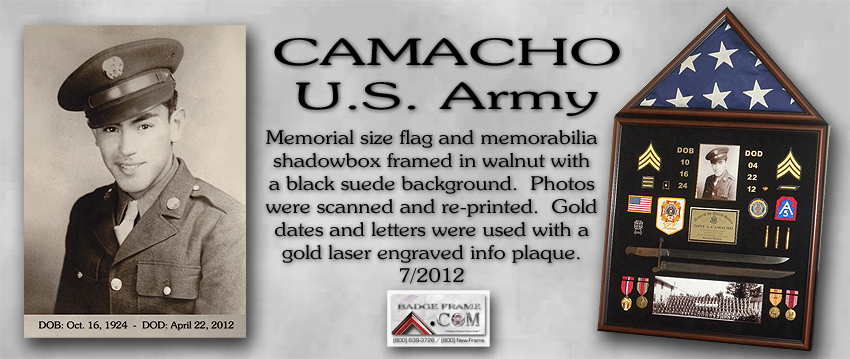 larger image here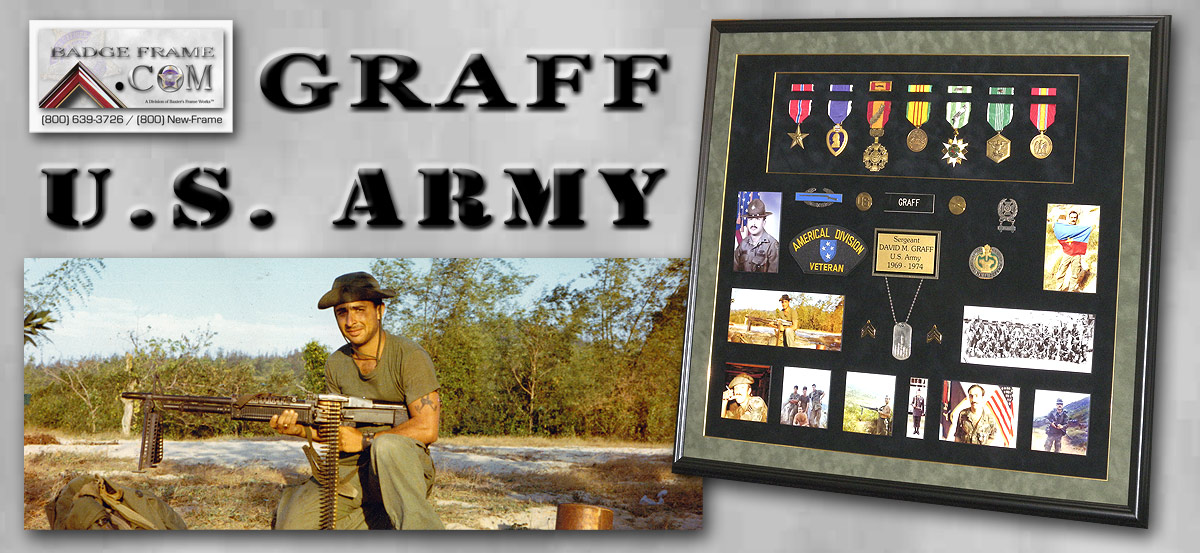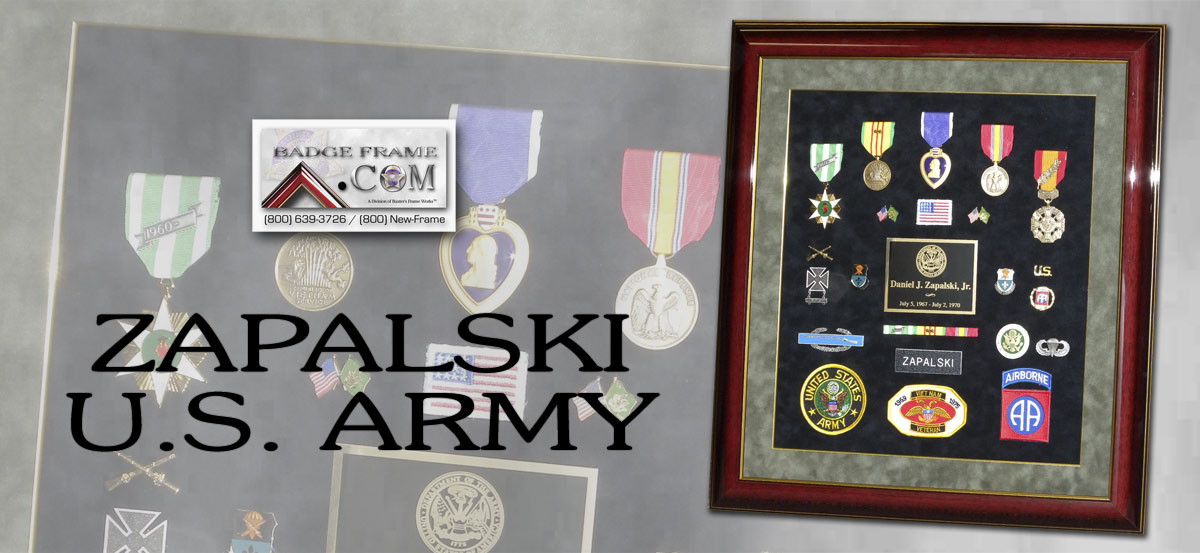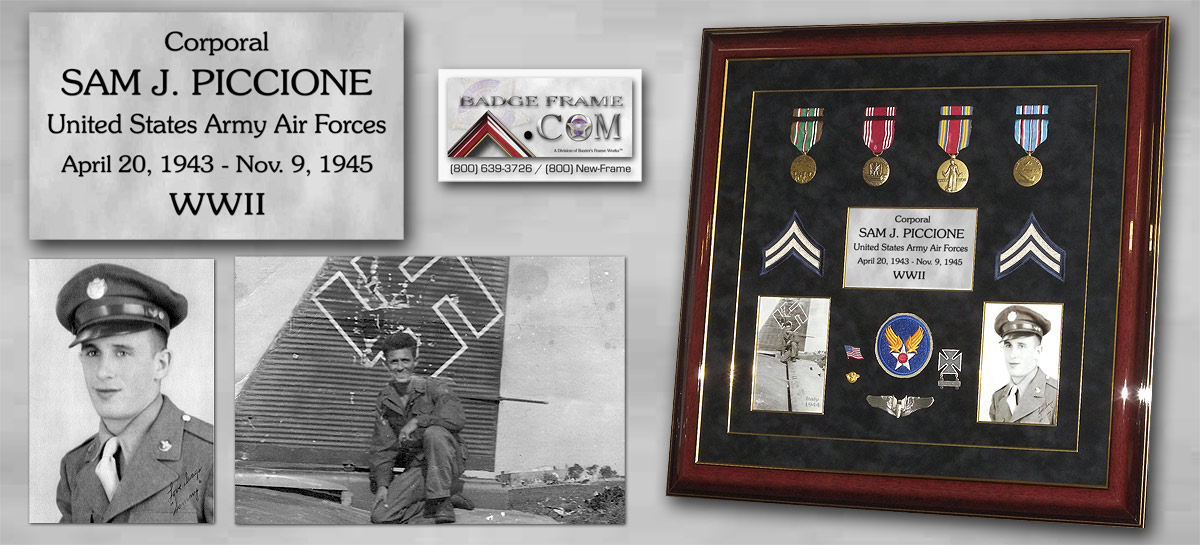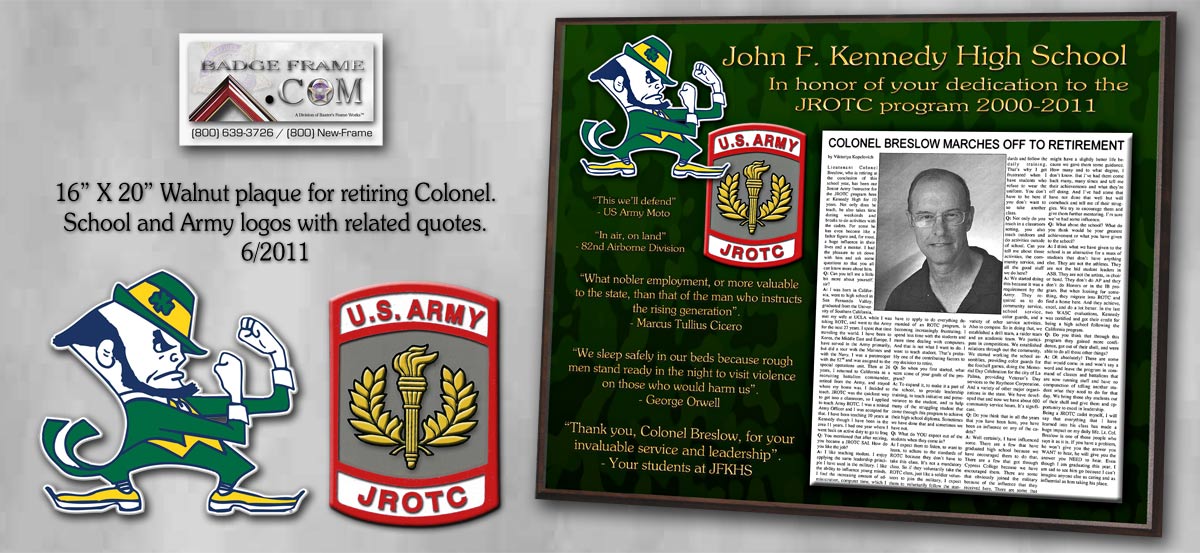 click here for larger image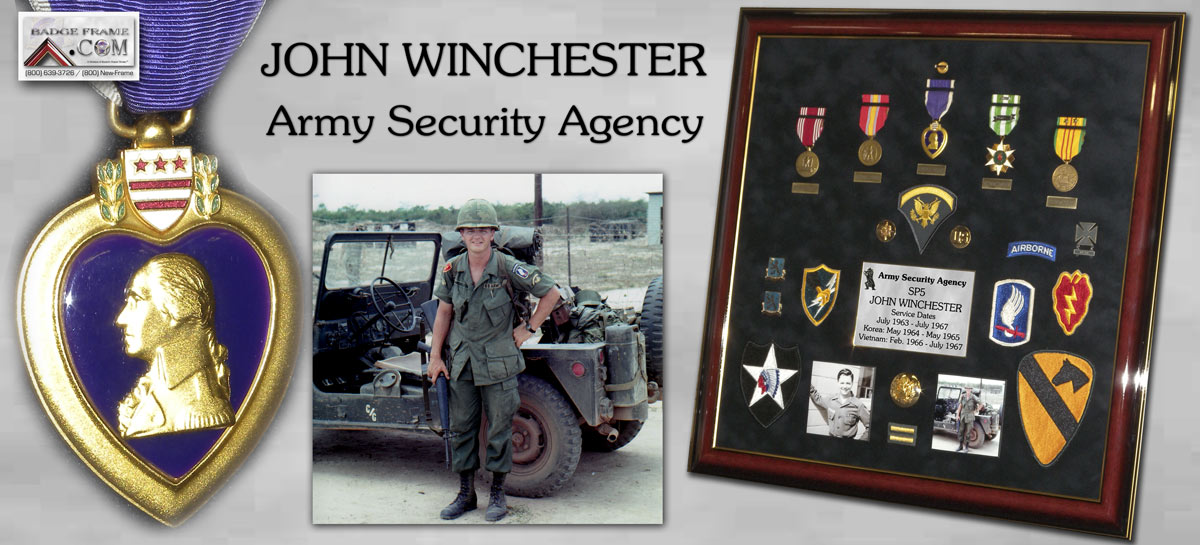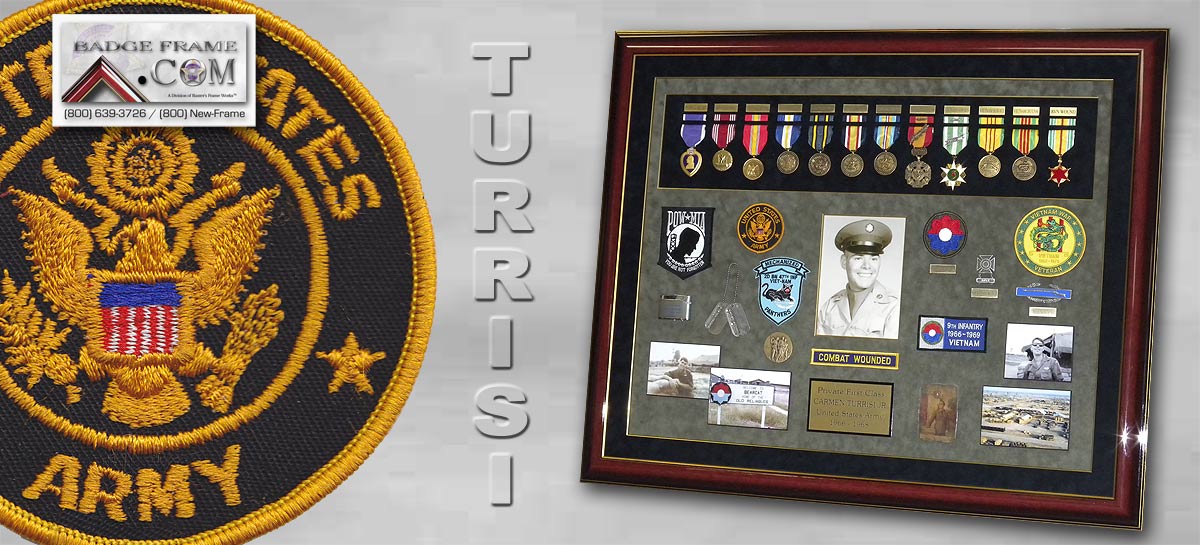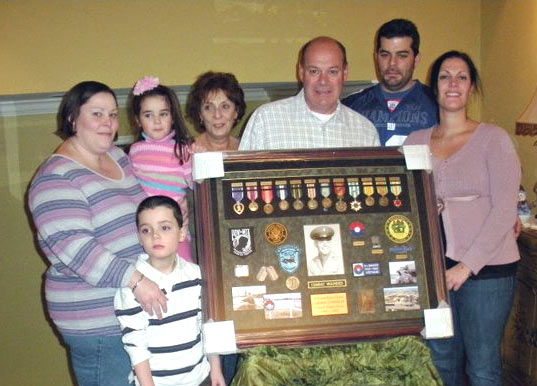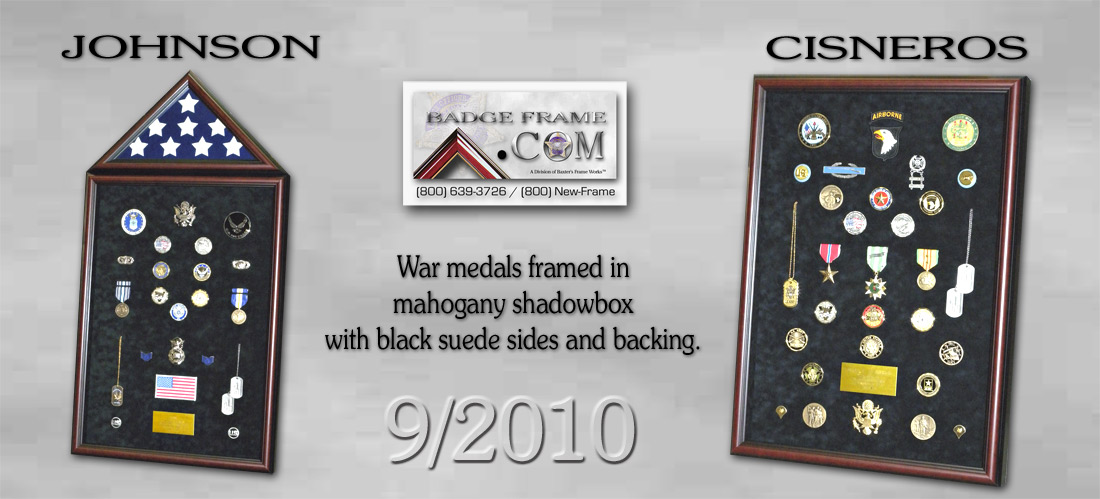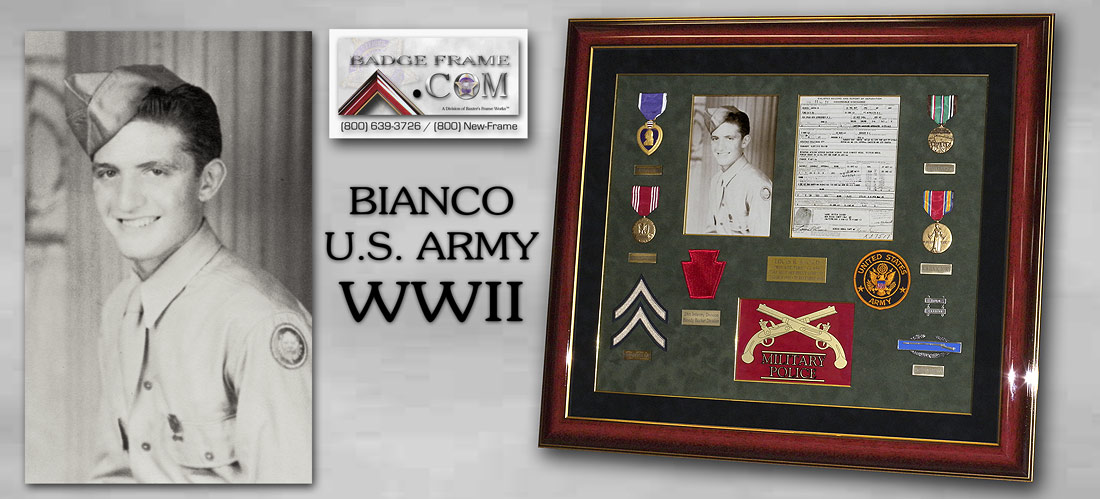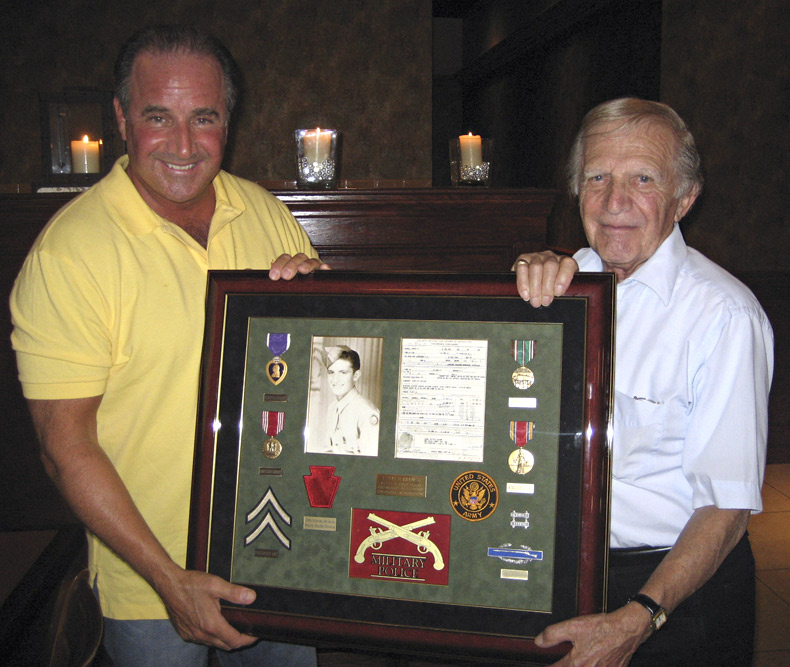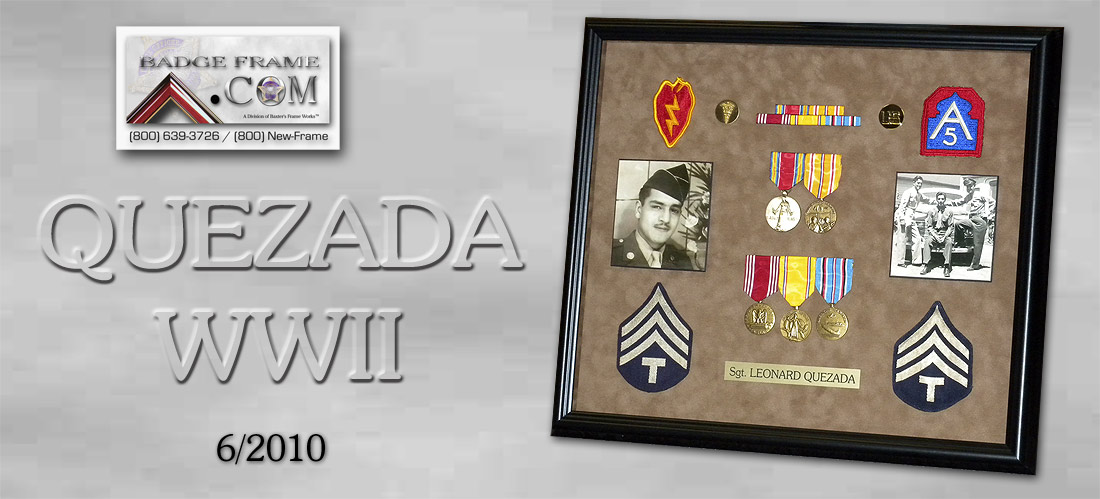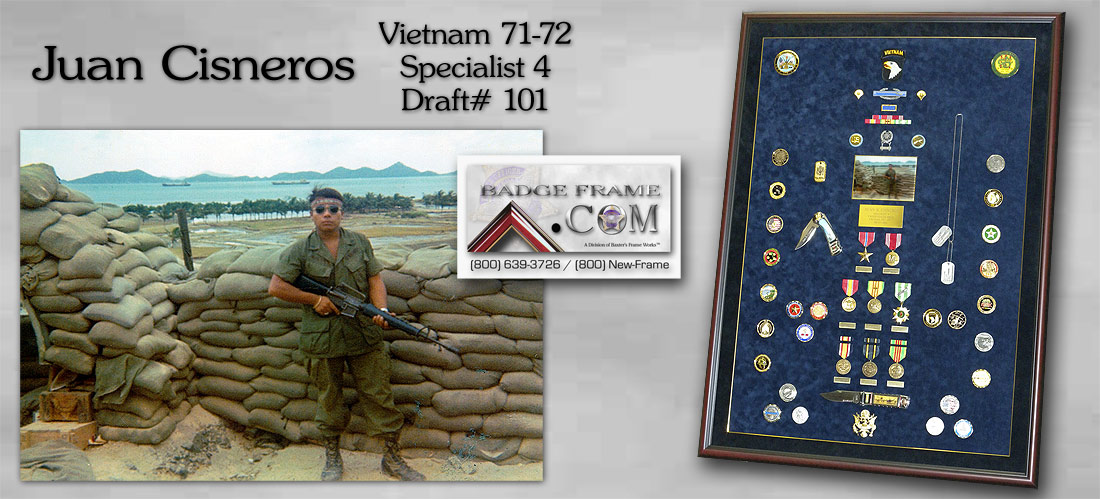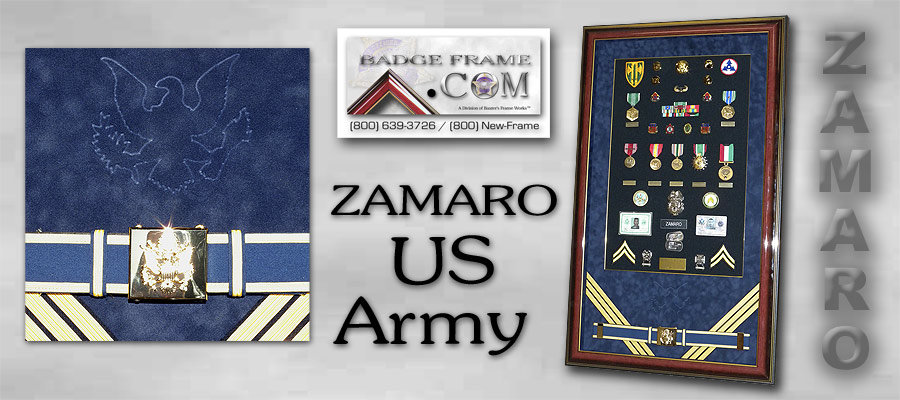 see larger image here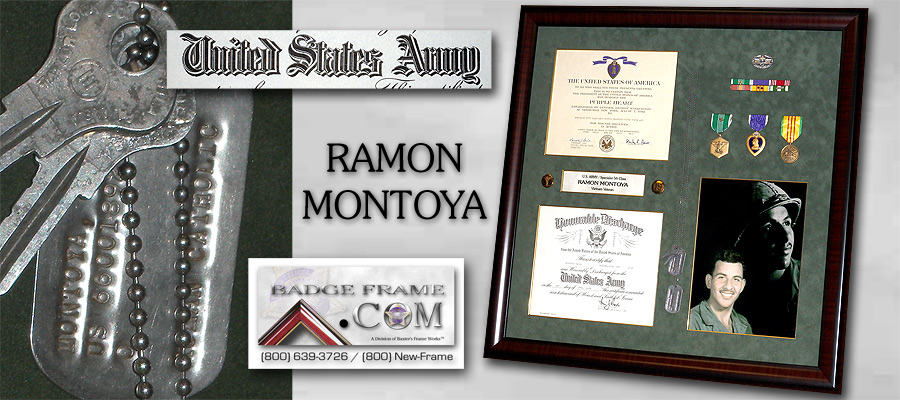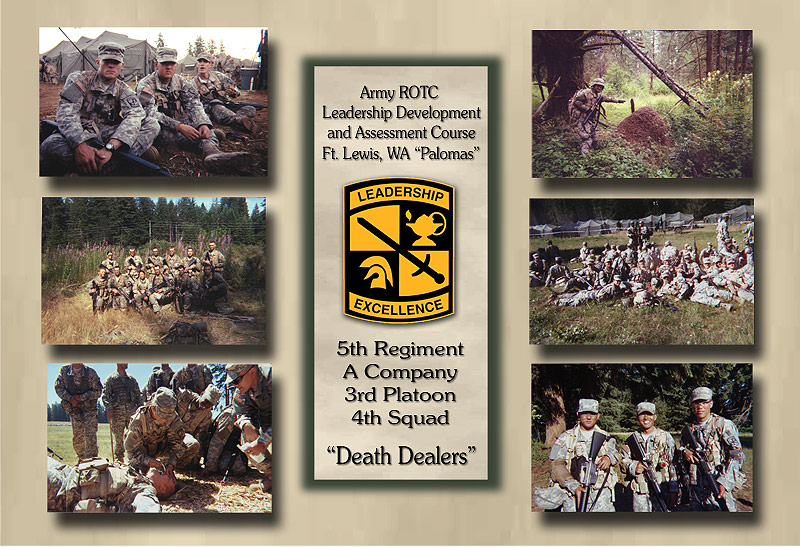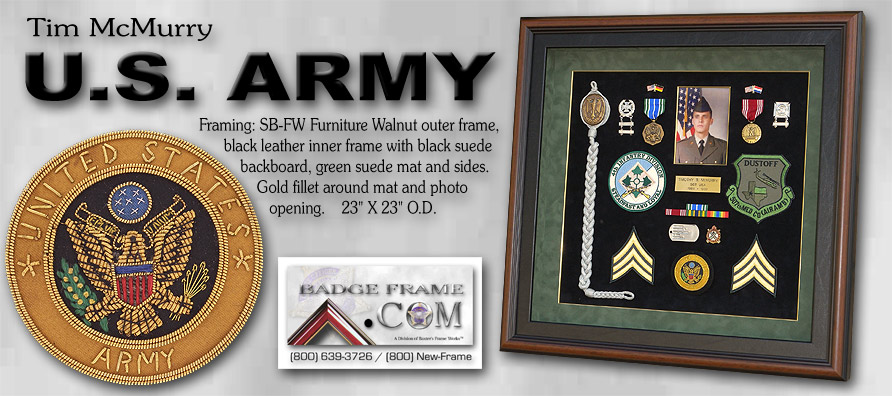 Baxter's Frame Works Section
Call us...(800) New-Frame / National Toll Free
© 2005 Baxter's Frame Works / Badge Frame / All Rights Reserved
3811 Schaefer Ave., Suite A Chino, CA 91710 Local (909) 591-3033
EMAIL: fwbill32@verizon.net
EM us here
HEY!!! Don't forget to sign our GUEST BOOK before you bail.