Single Badge
Presentations

Badge Frame can present your badges like nobody else. Here are a few of our
"Single Badge" framed presentations.
Call us for a quick quote. (800) 639-3726 or
EM here
.
See also...
http://www.badgeframe.com/badge-collection.html
click on images to enlarge...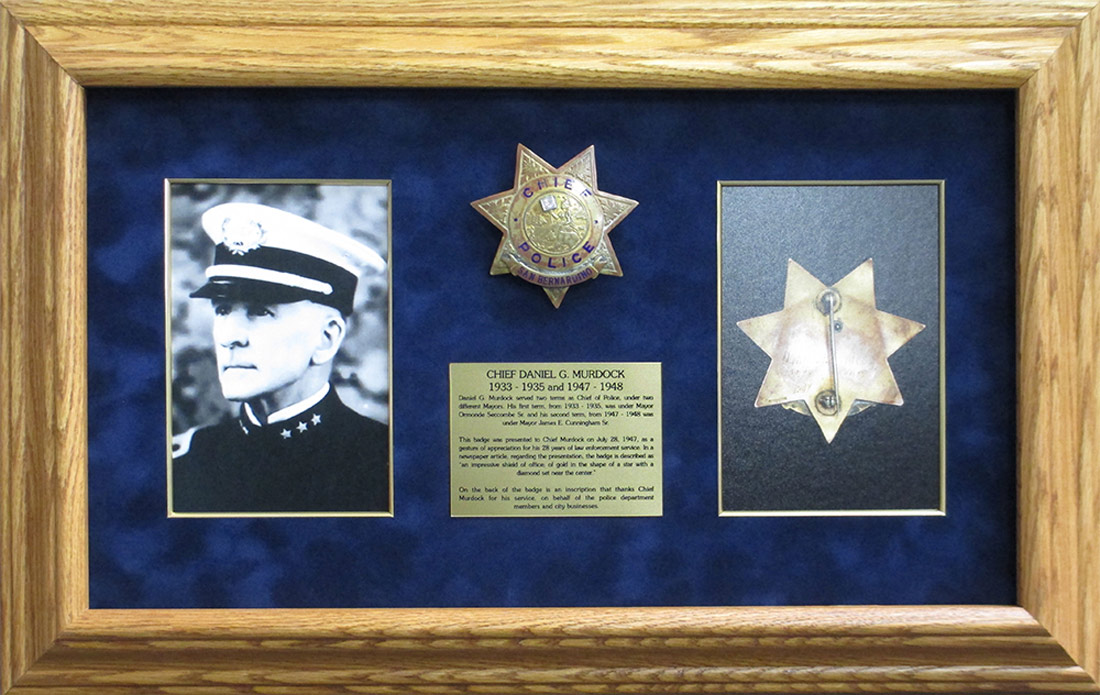 Chiefs Section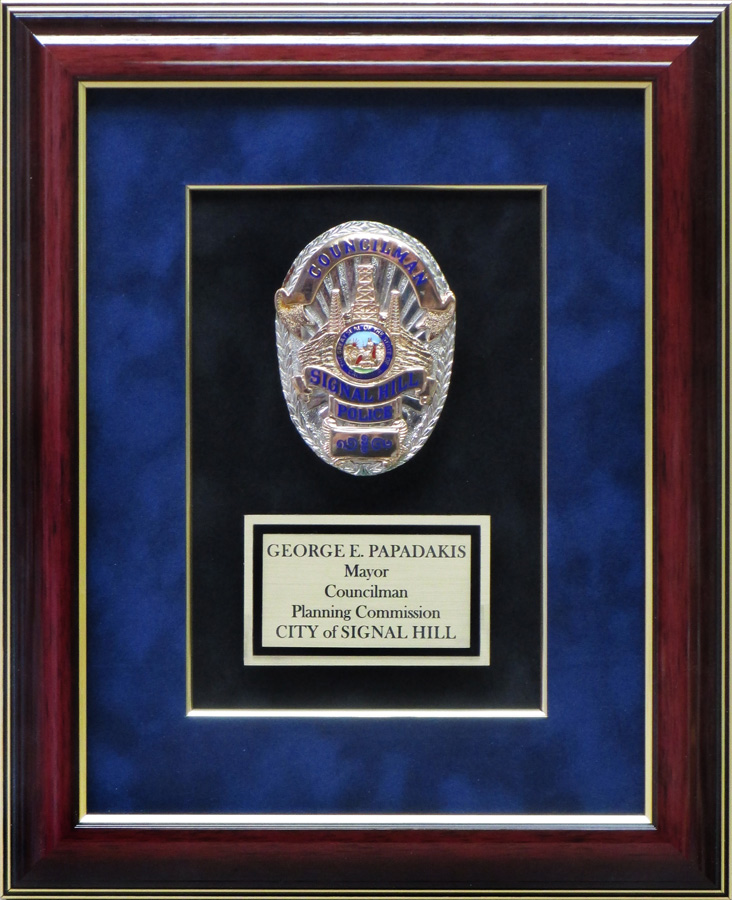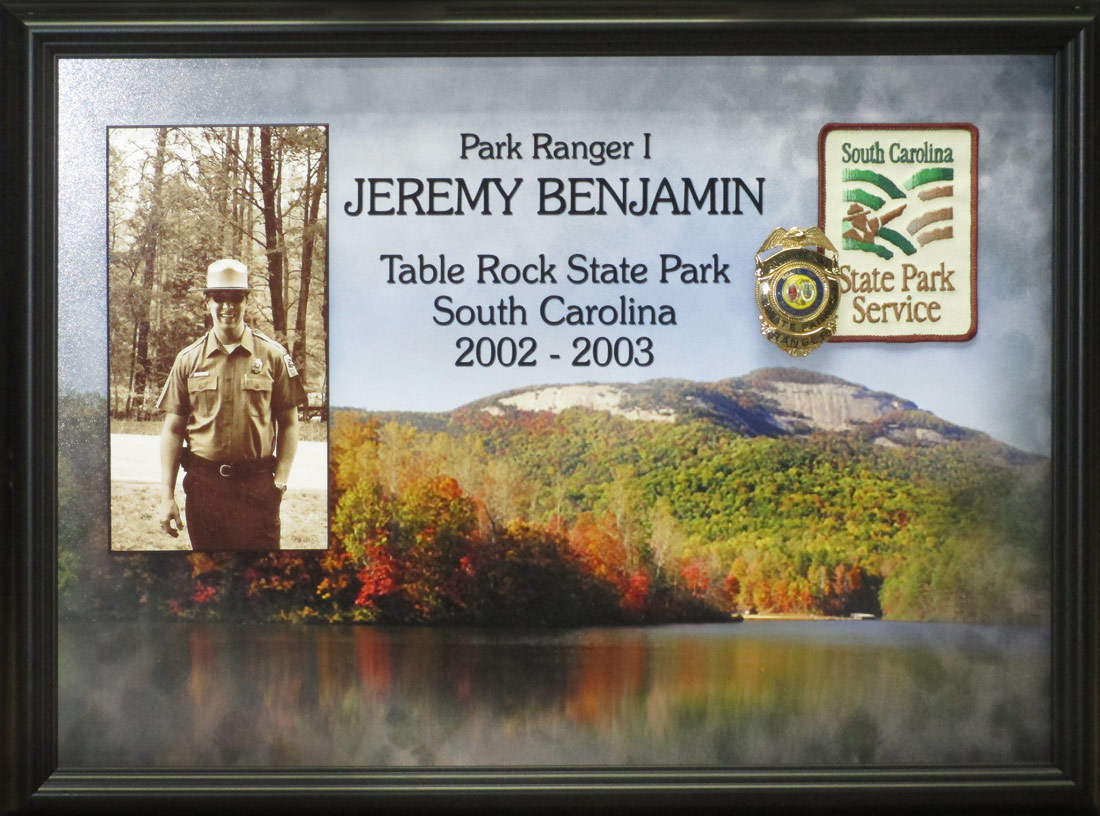 State Parks Section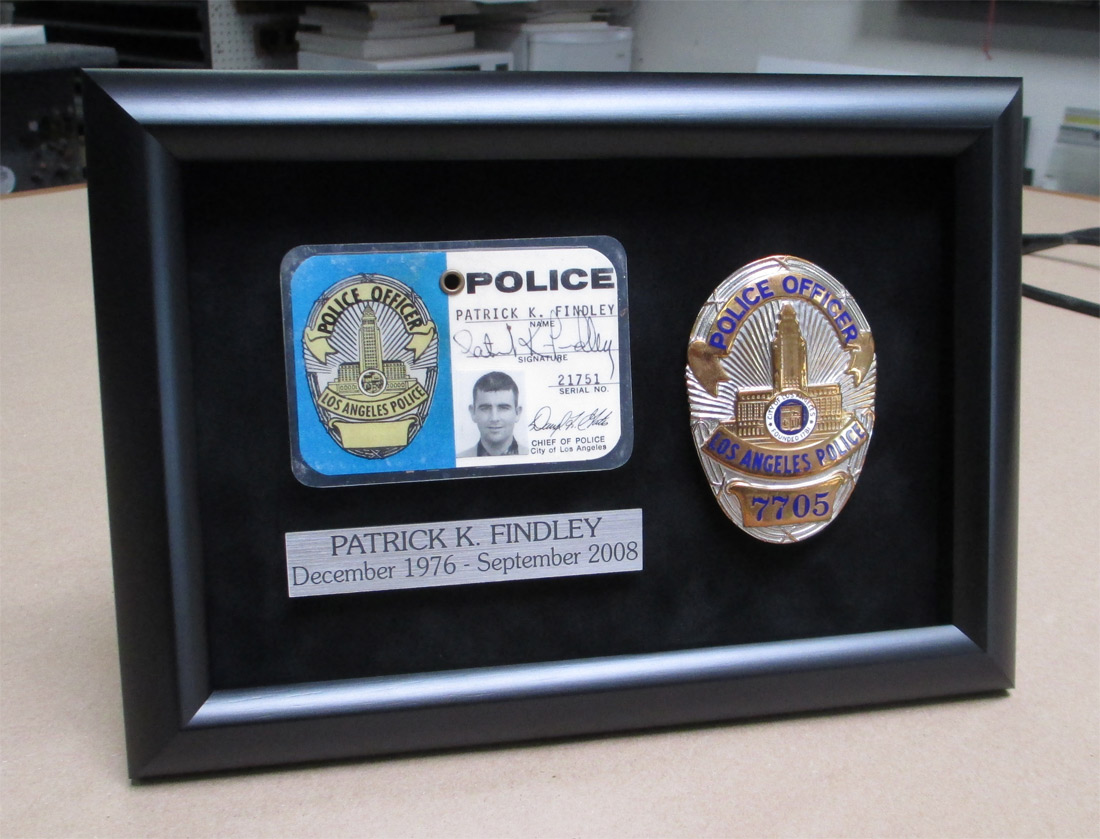 LAPD Section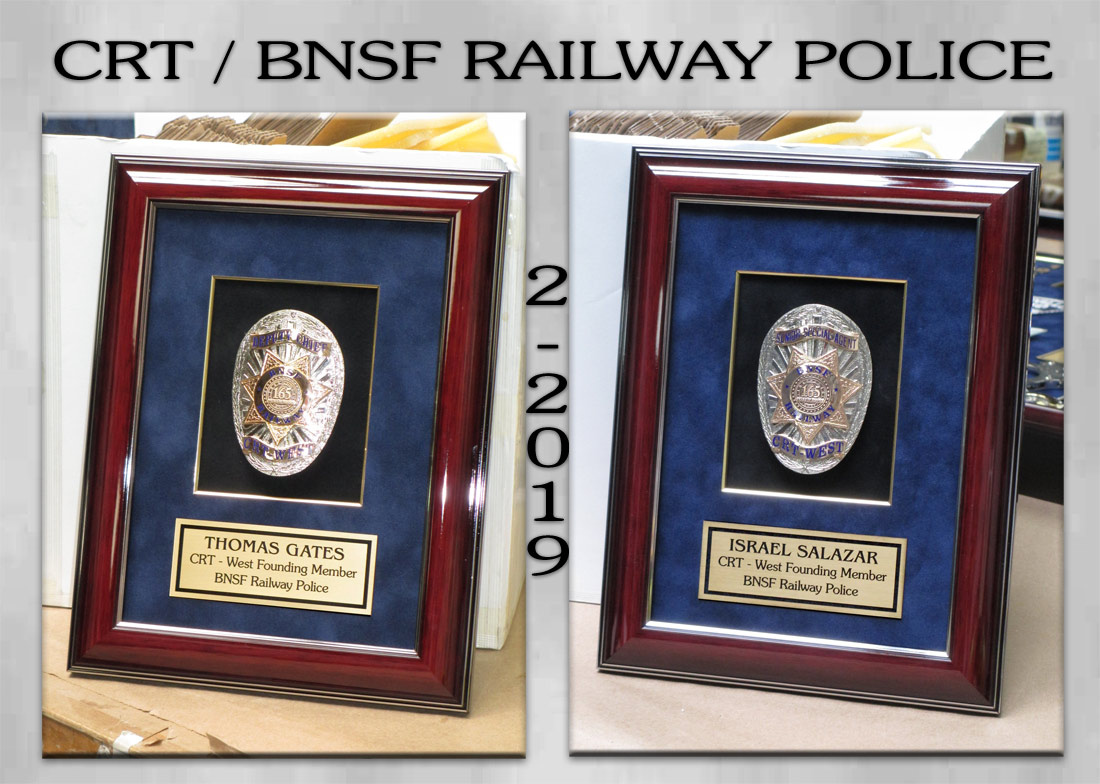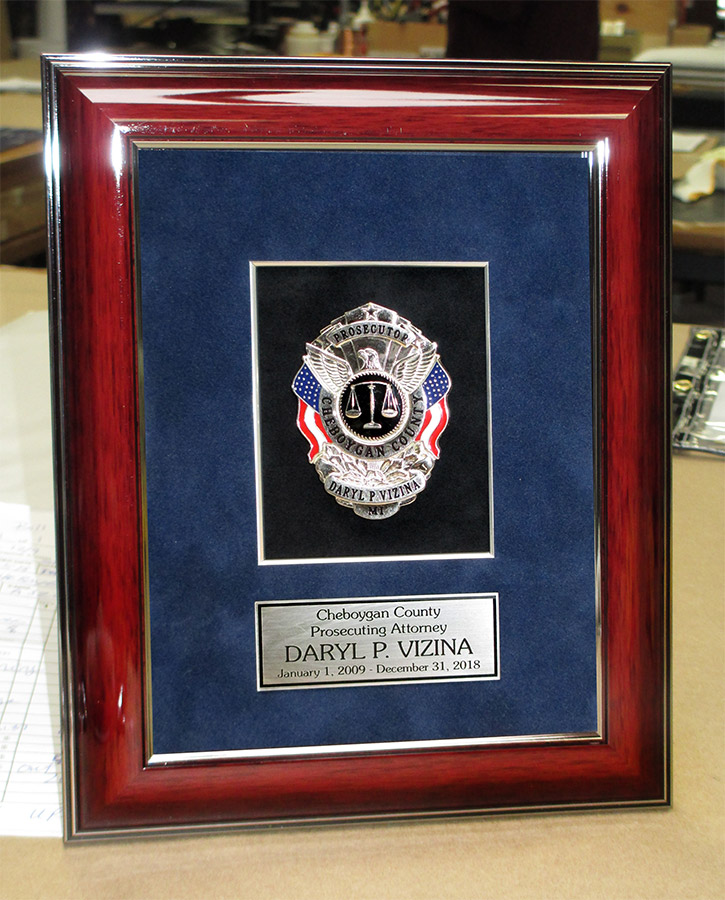 9" dimensional satin finish badge with graphic background framed
in glossy walnut with gold accent. 15X20 - 12/2018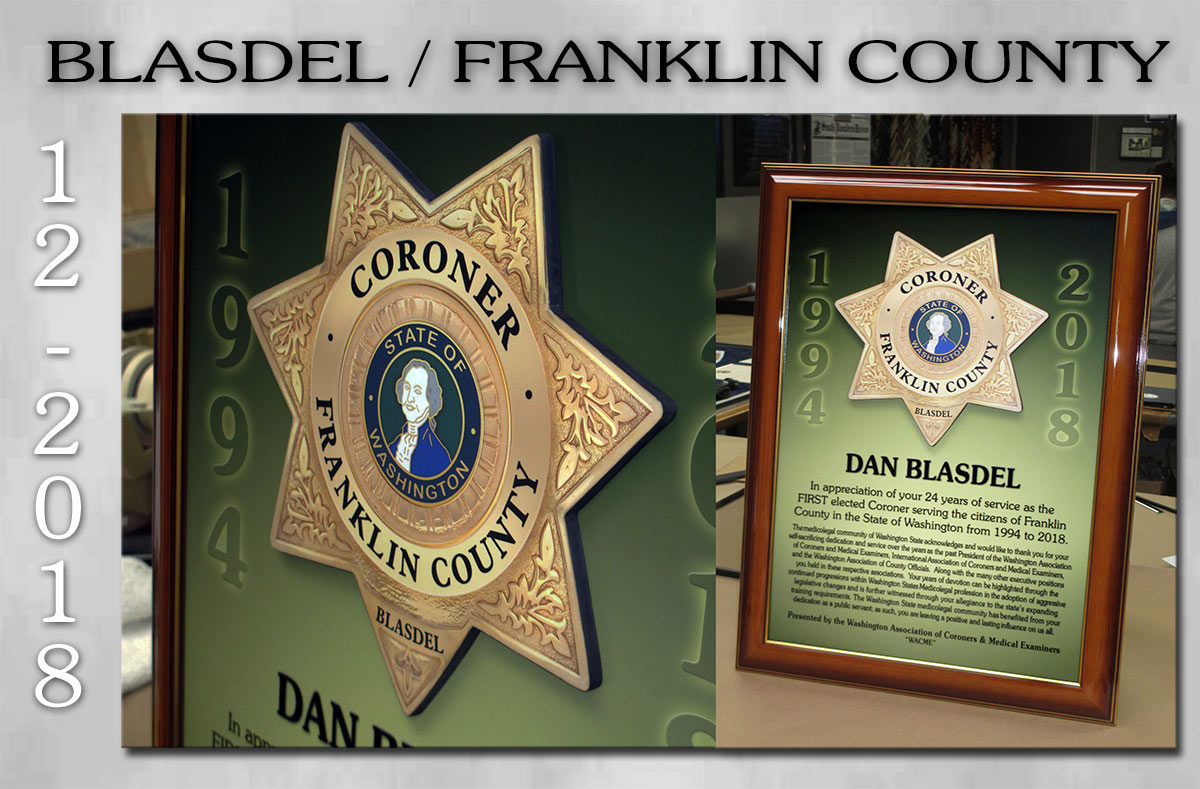 Recognition Section
Oversize Badge & Patch Section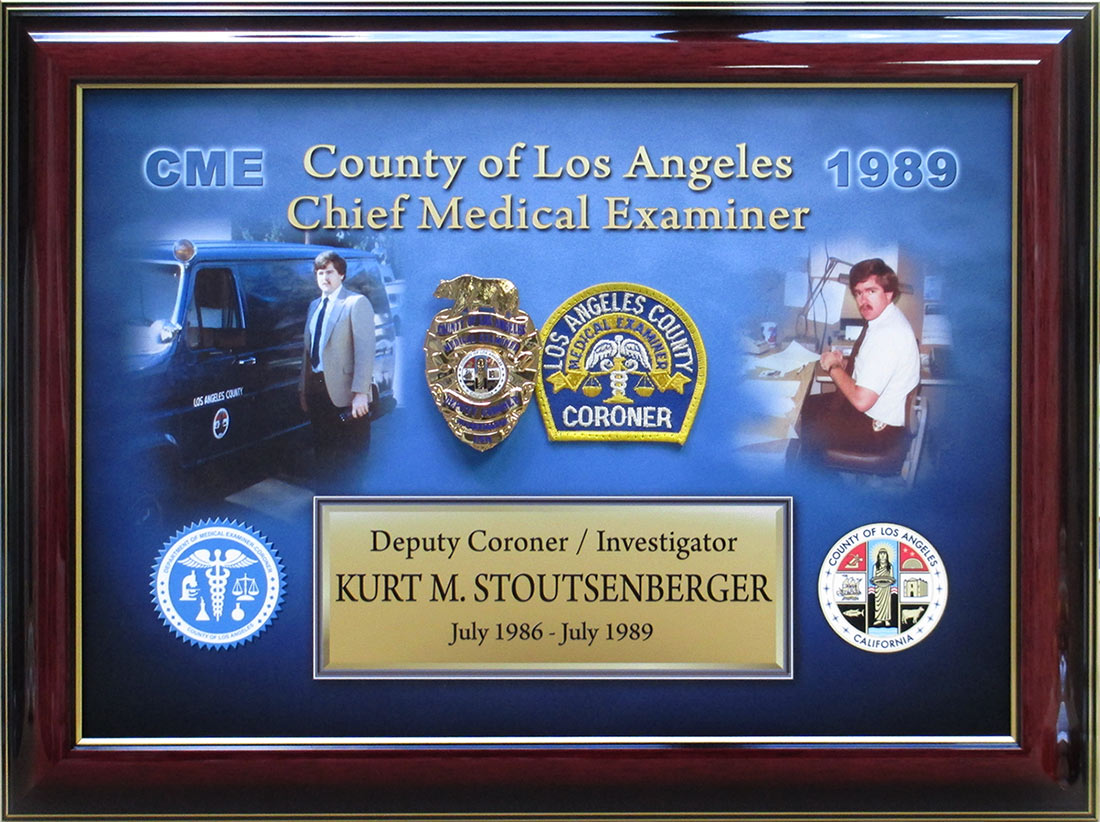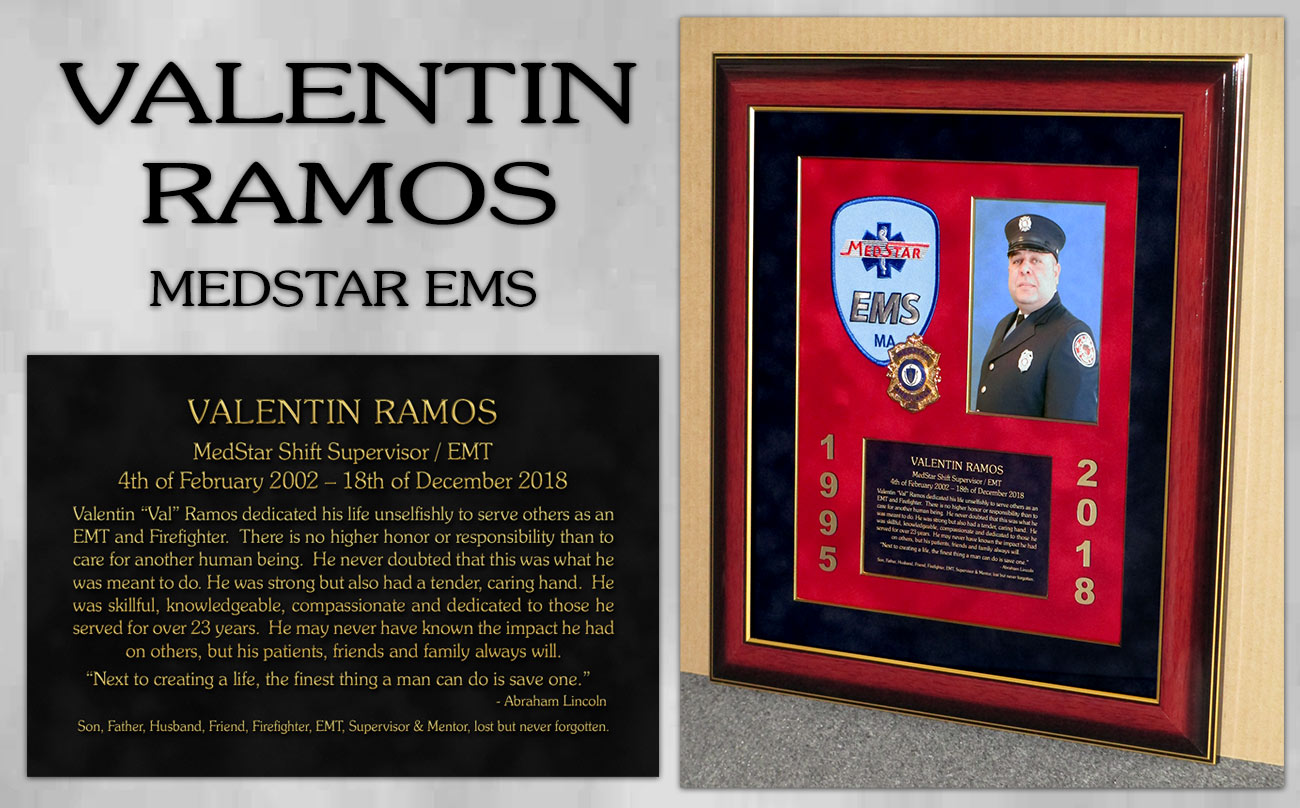 Fallen / E.O.W. Section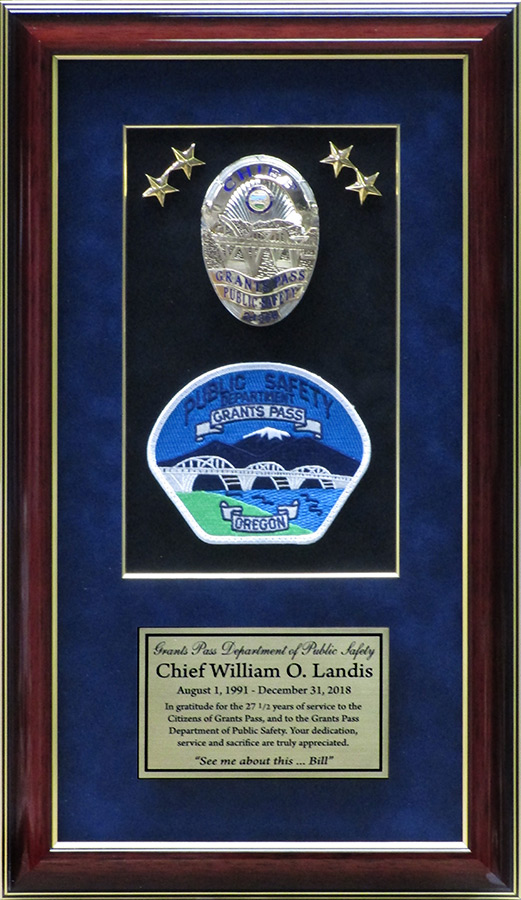 Chief's Section
LAPD POLICEMAN BADGE #22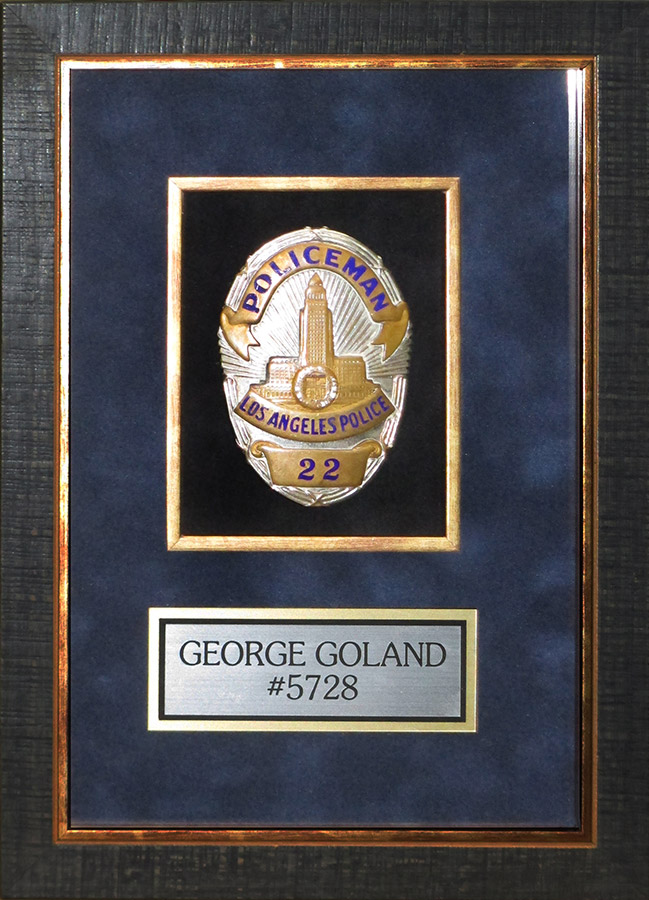 LAPD Section
Archive Section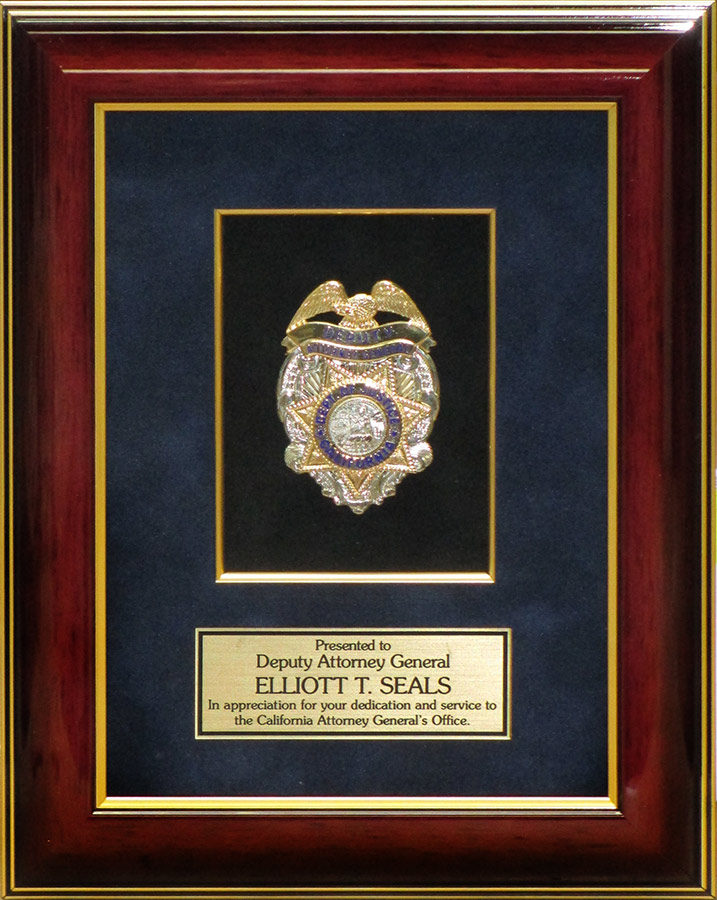 Single Badge Section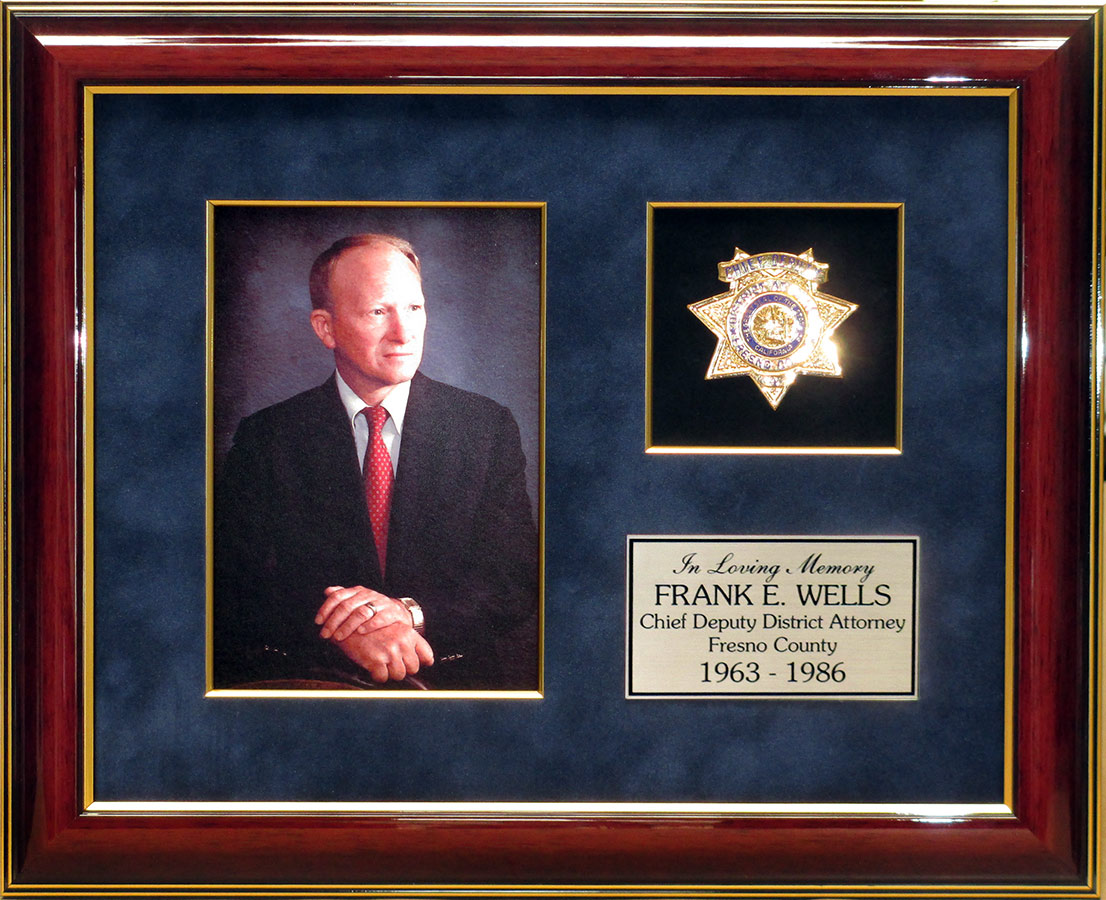 District Attorney Section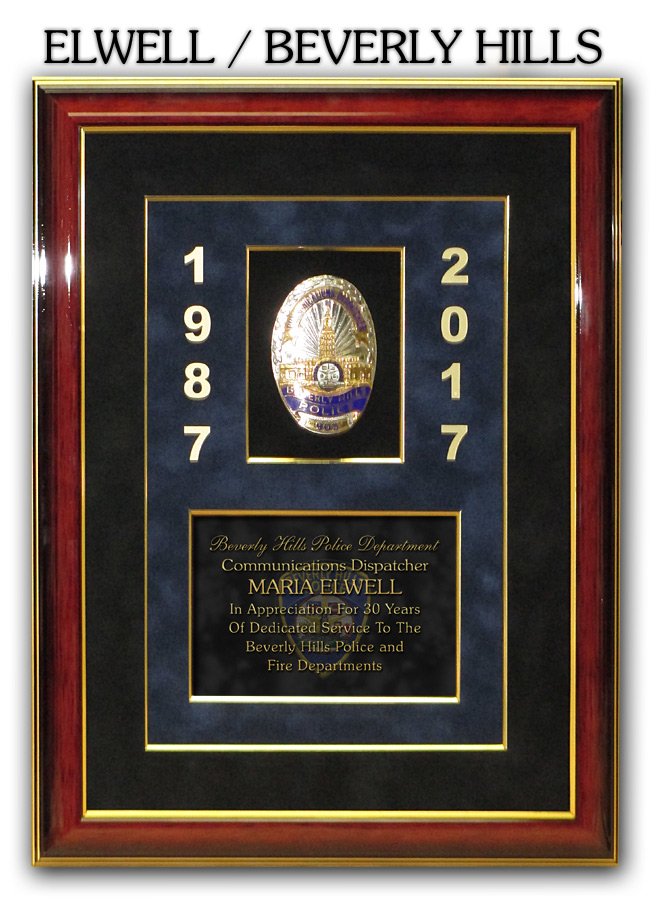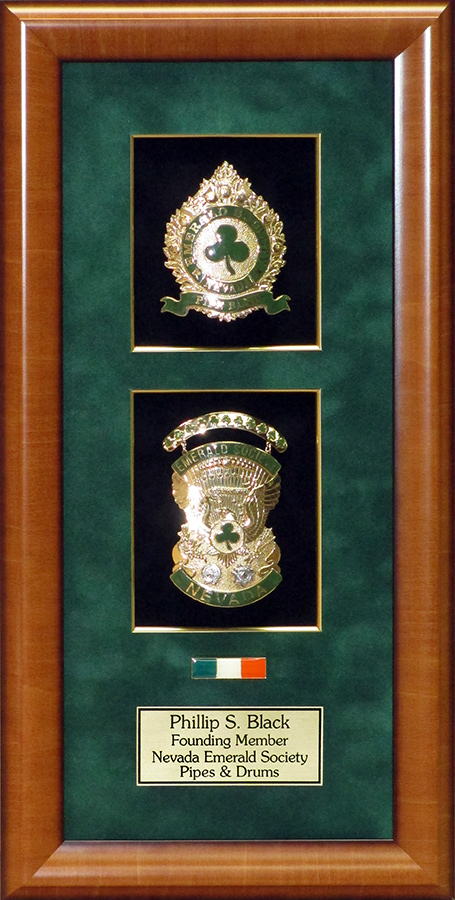 Recognition Section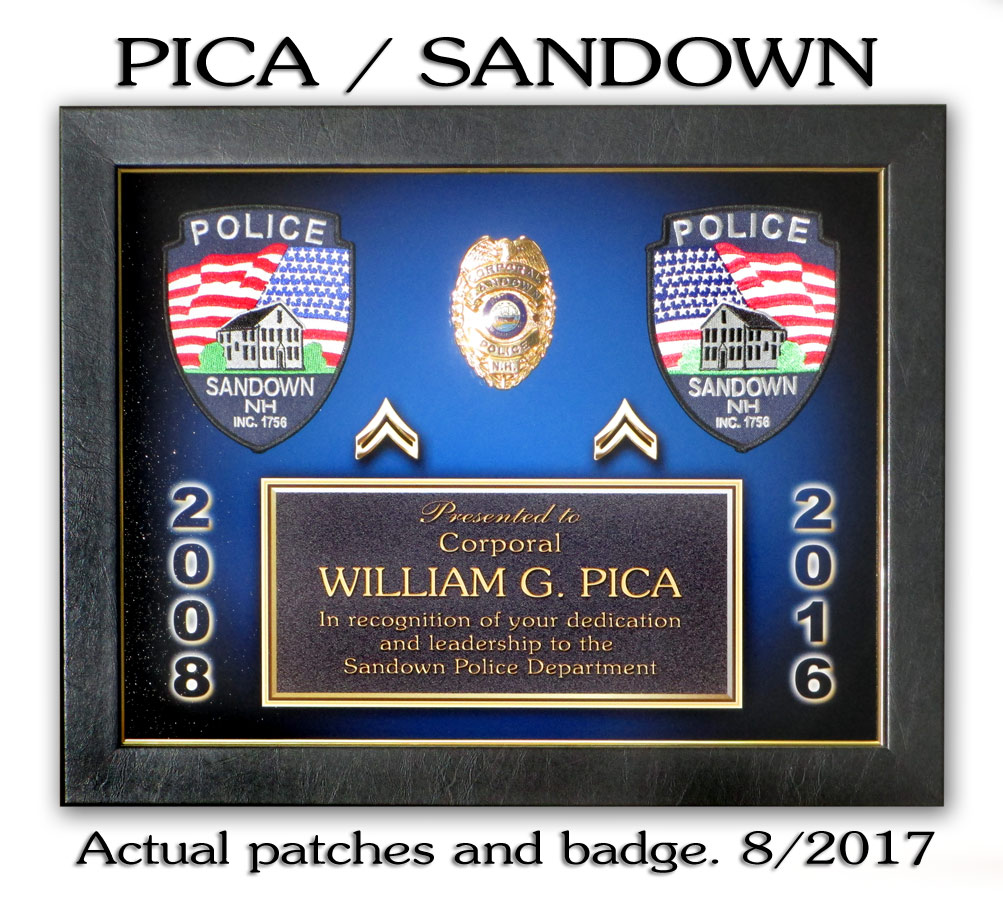 Recognition Plaque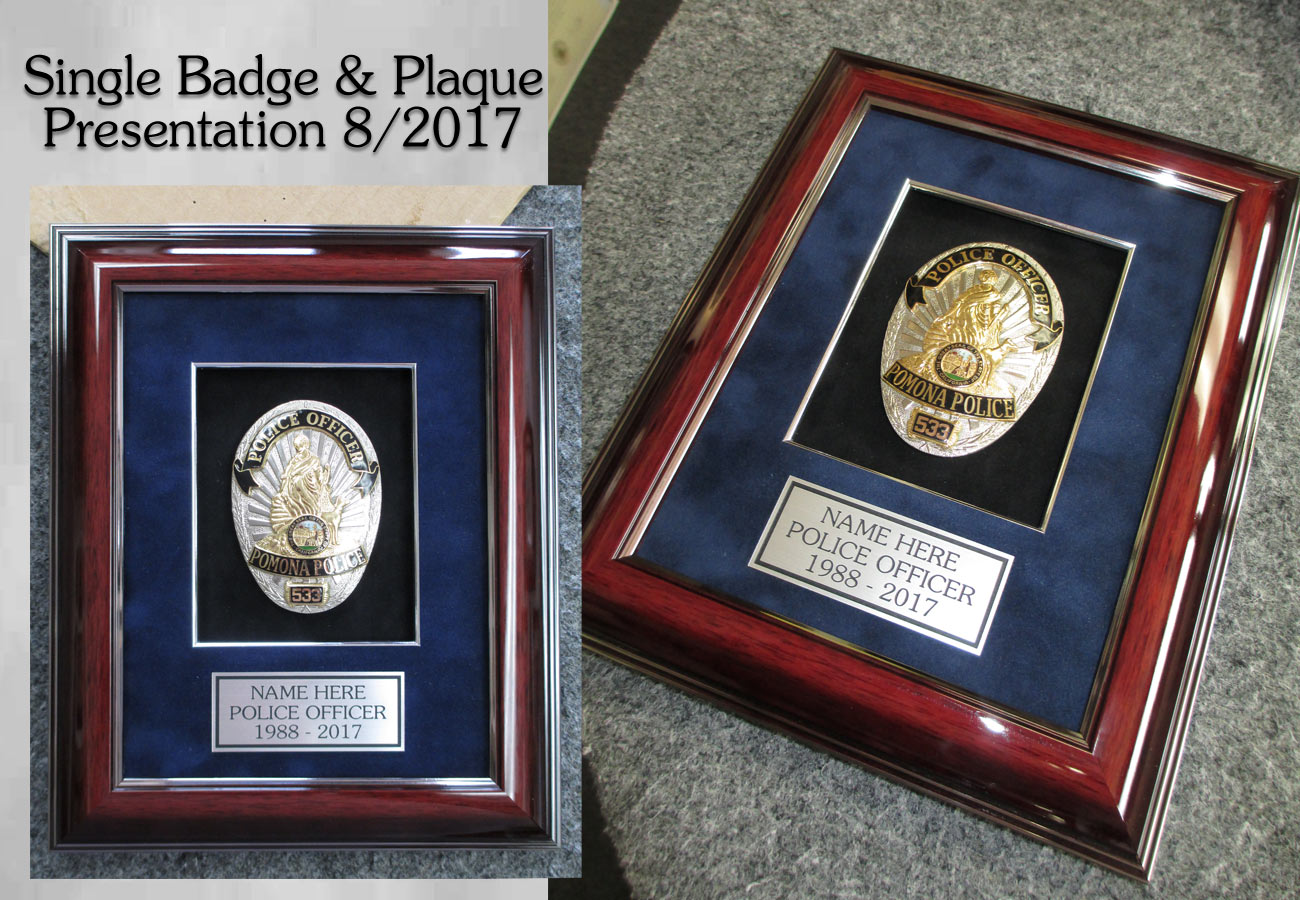 Pomona PD Section
Ontario PD Section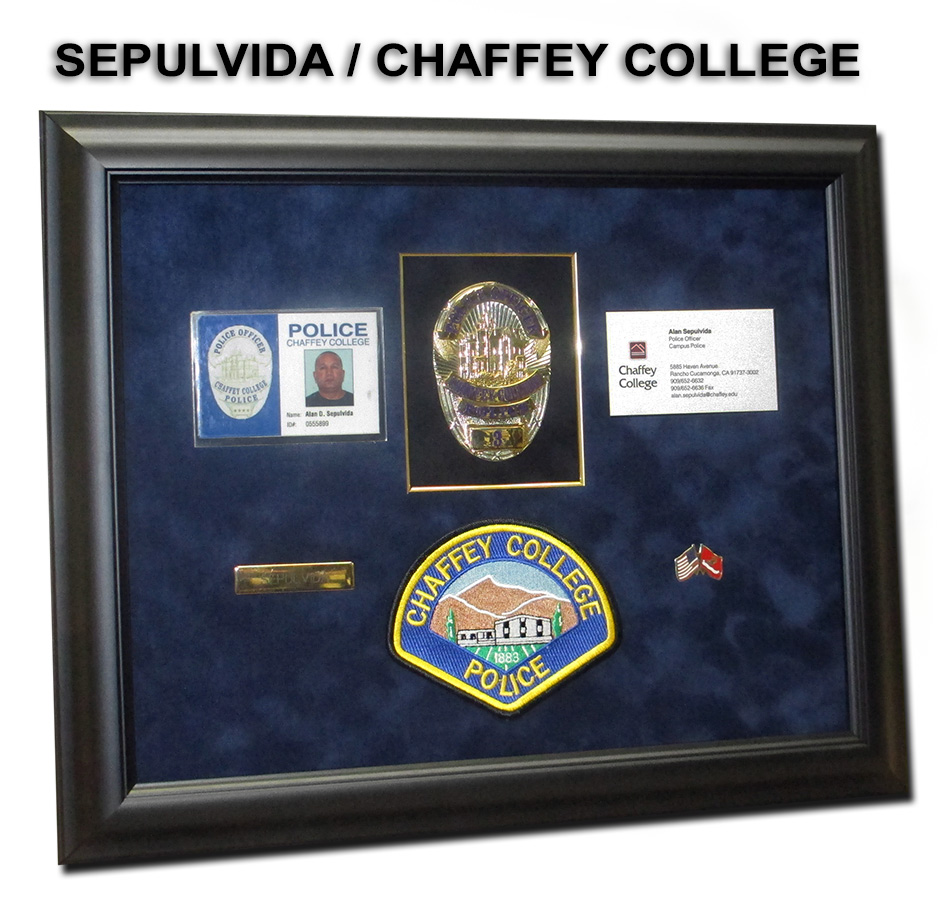 University Section
We received the package yesterday afternoon for Chief Riello's farewell celebration!!!
I did myself a little funky dance upon arrival because the date for the party was moved up from the 21st to the 20th... we were holding our breaths to see if it
would be here on time,  and it did.  The UPS guys got a chuckle from my dance! You people are wonderful and we can't thank you enough for all the hard work
and effort put into this marvelous endeavor.  Thank you from the Chief and myself for a job well done.  Karen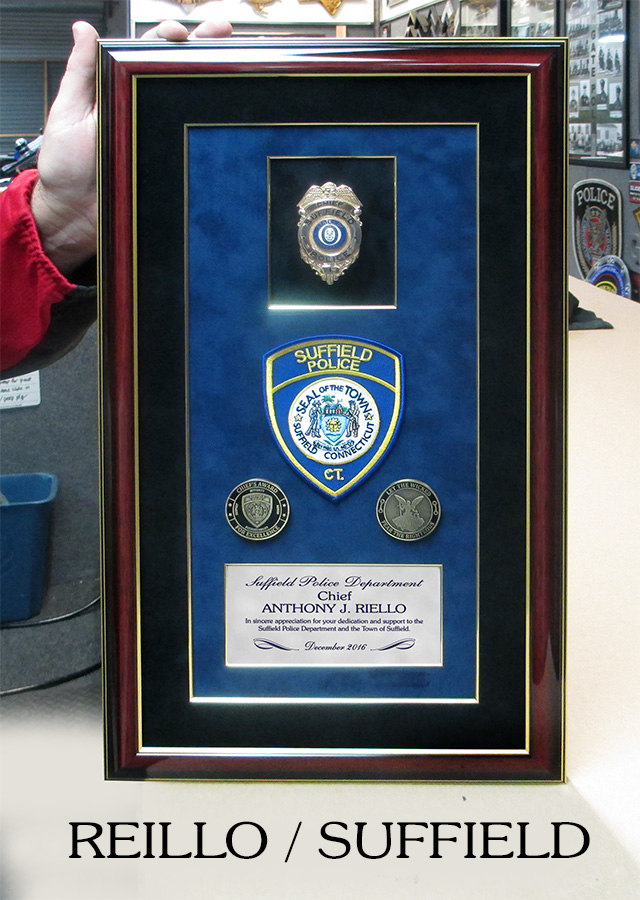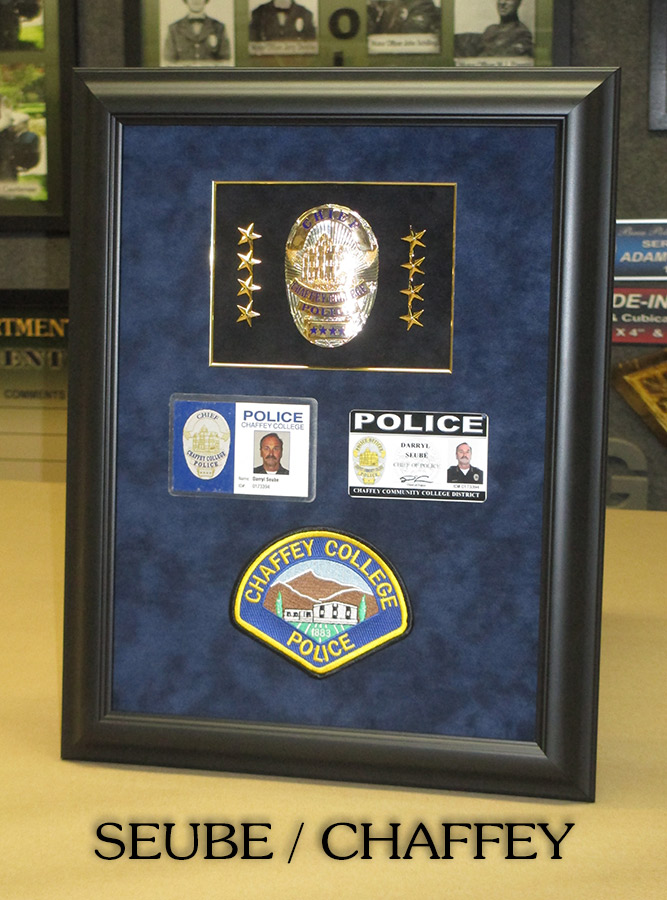 Chief's Section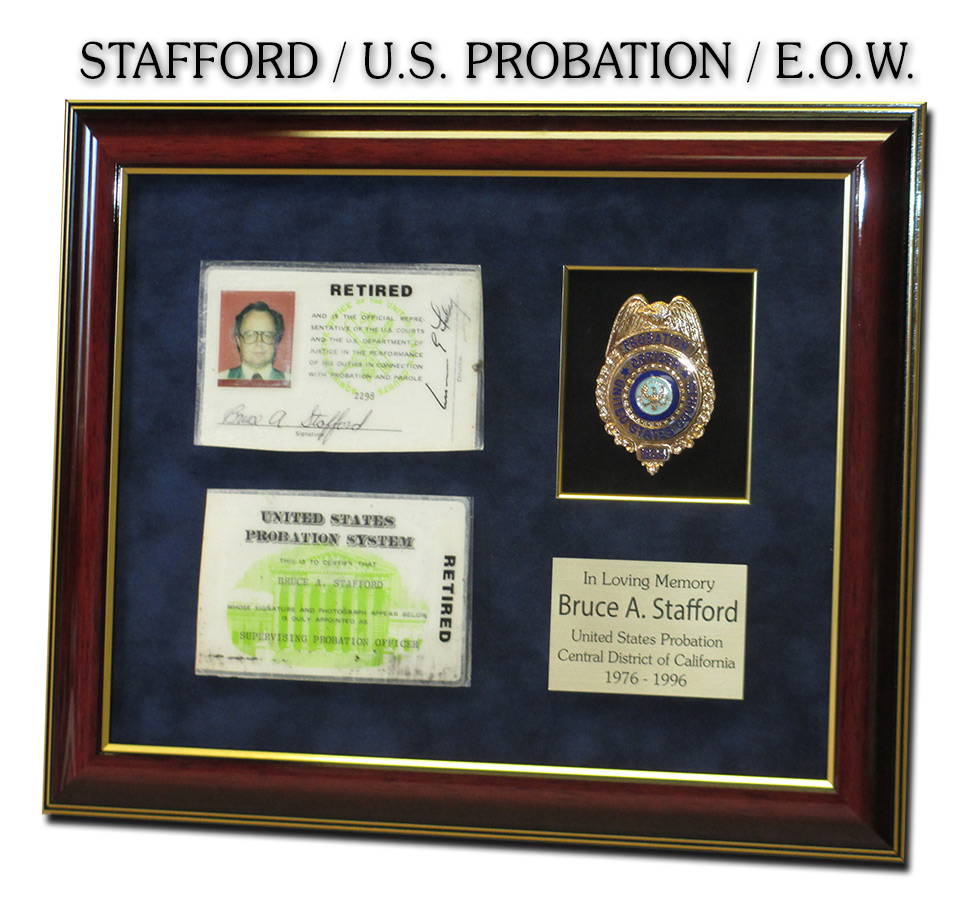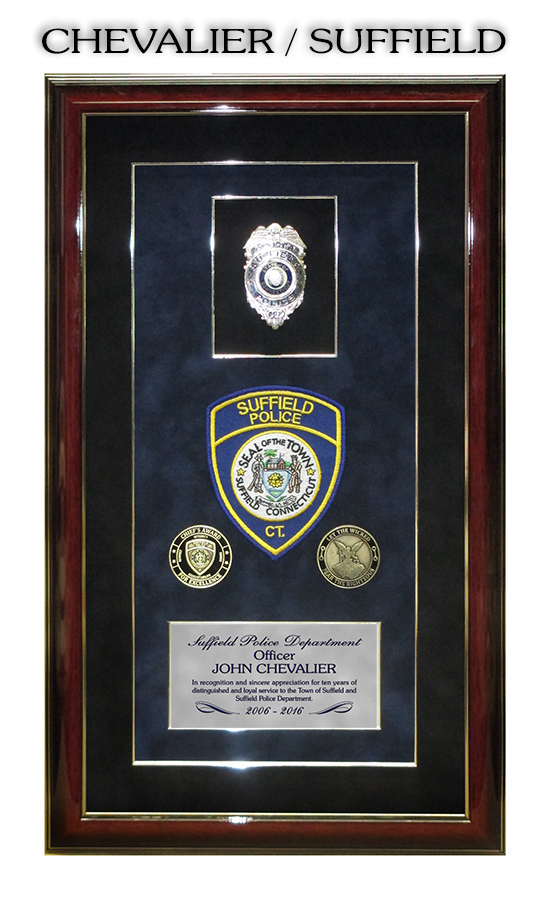 "Other Stuff" Section
Marshal's Section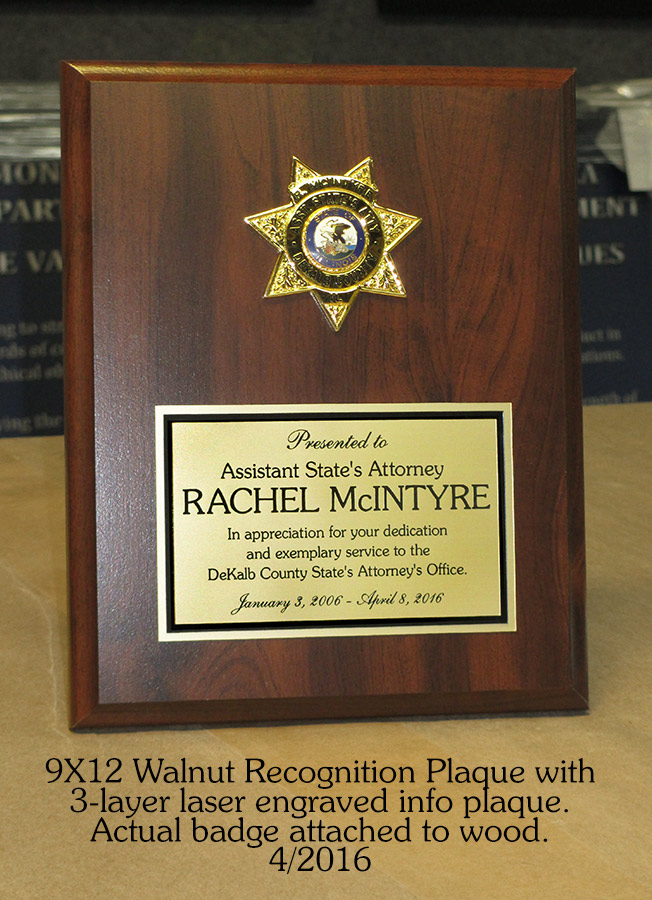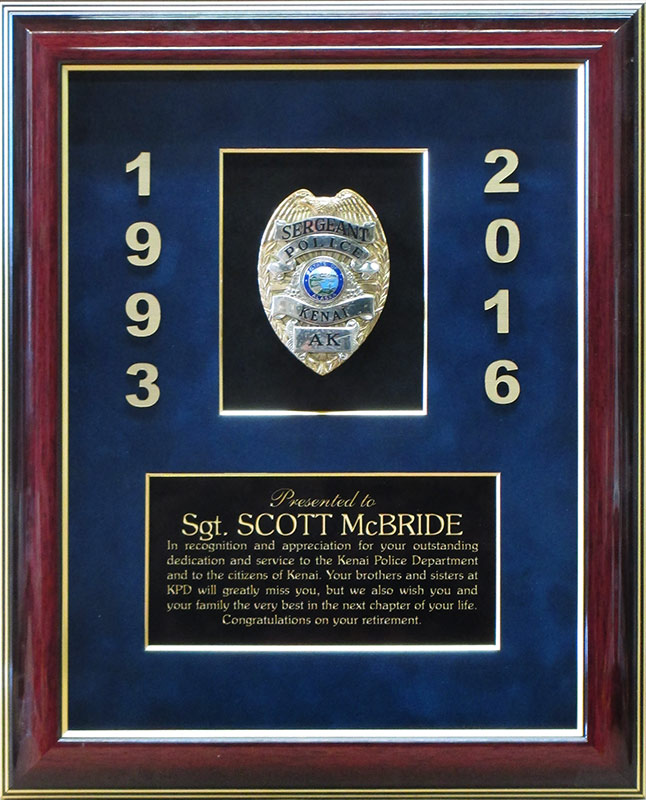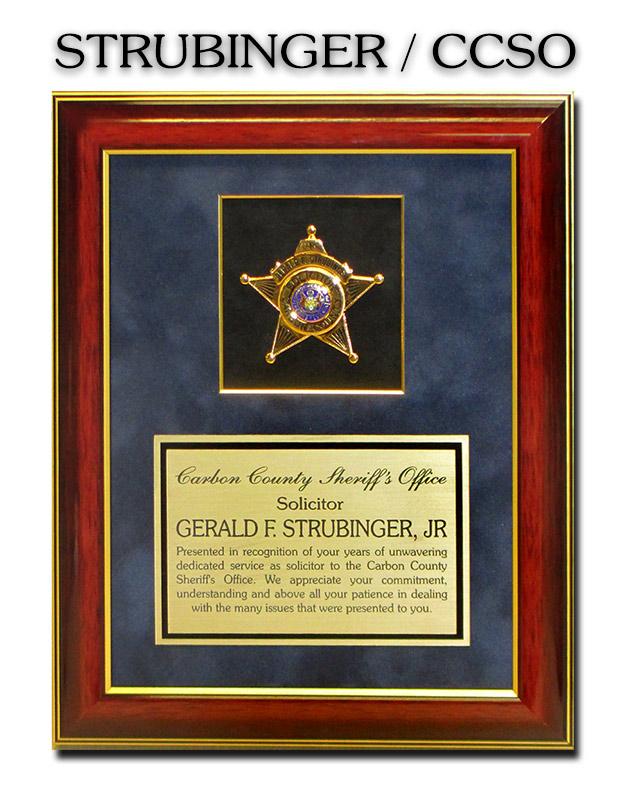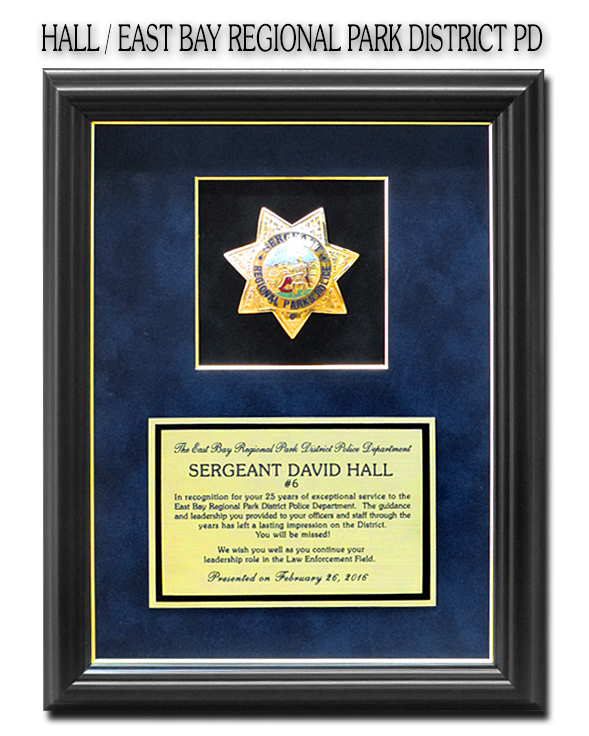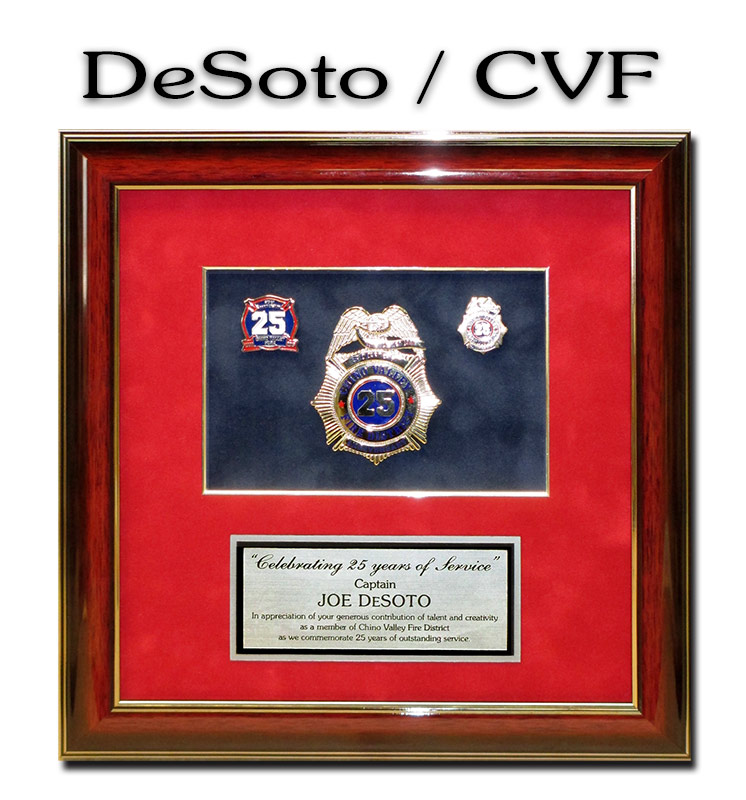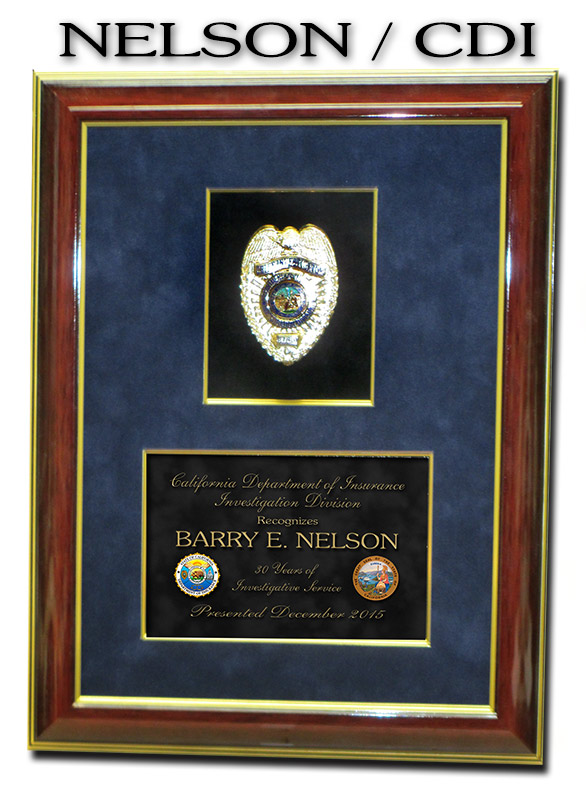 CDI Section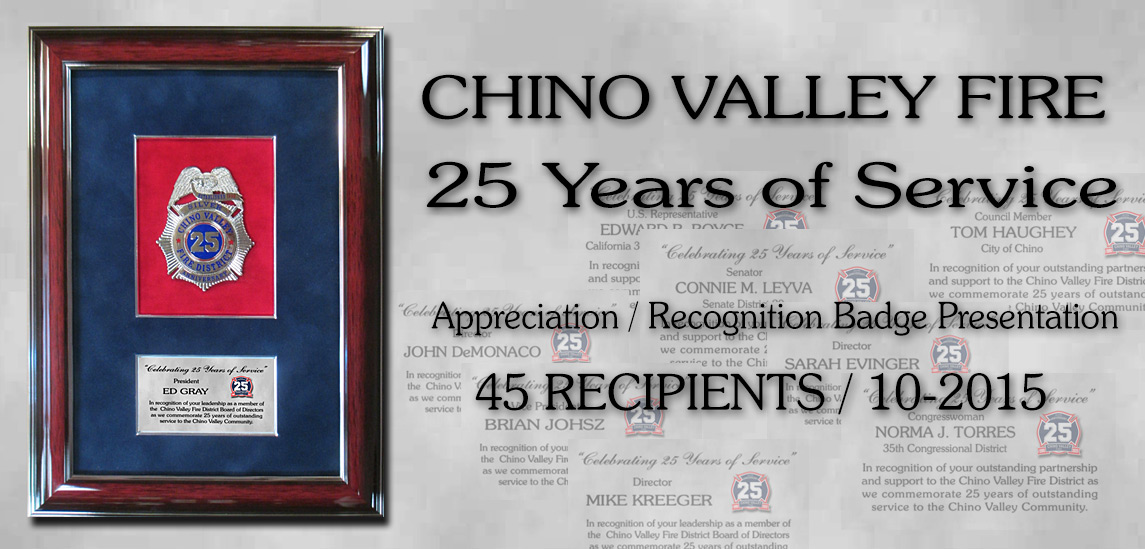 Fire Section
Recognition Section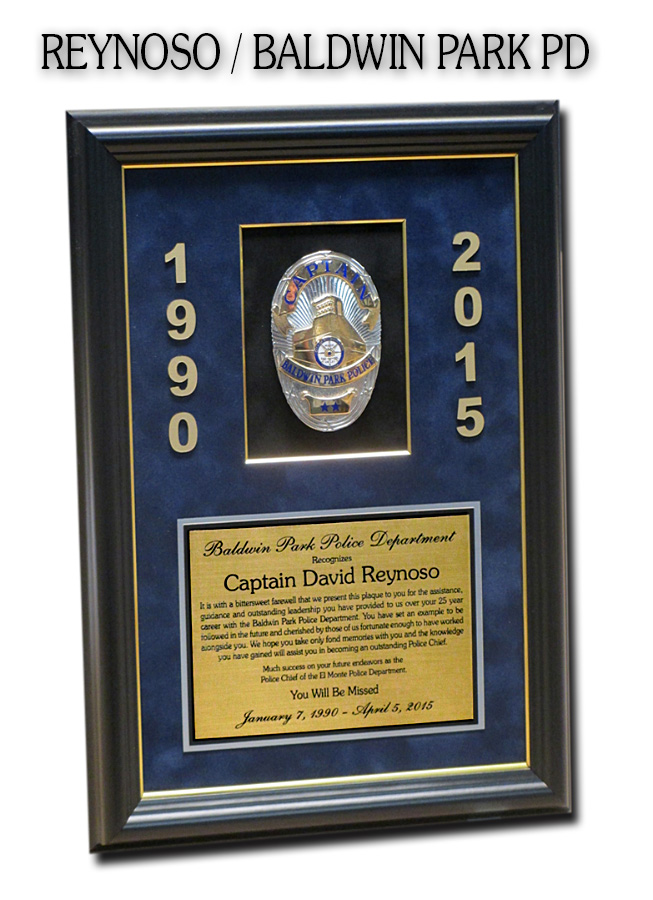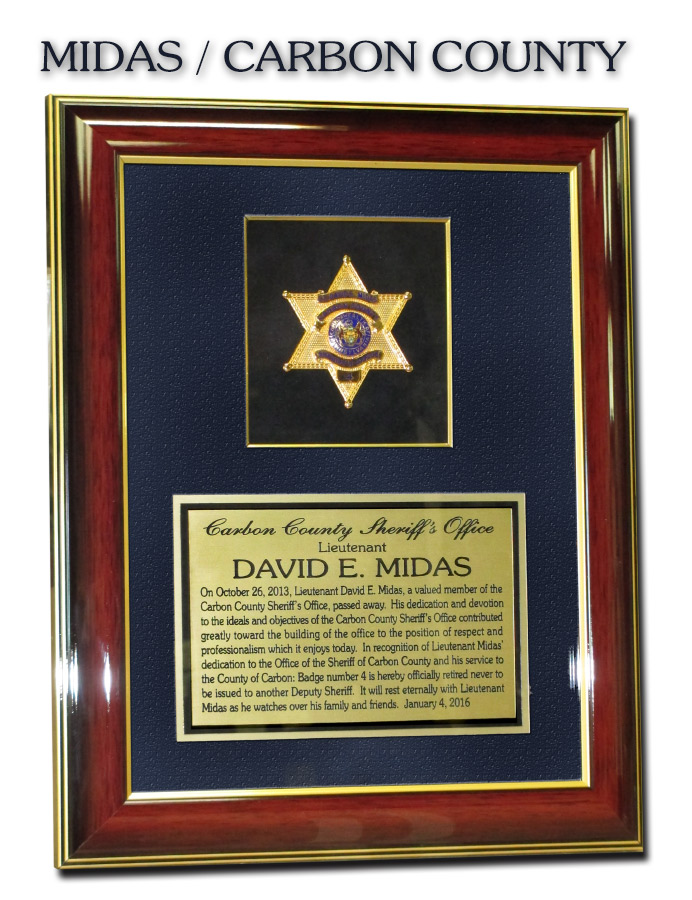 E.O.W. / Fallen Section
Sheriff's Section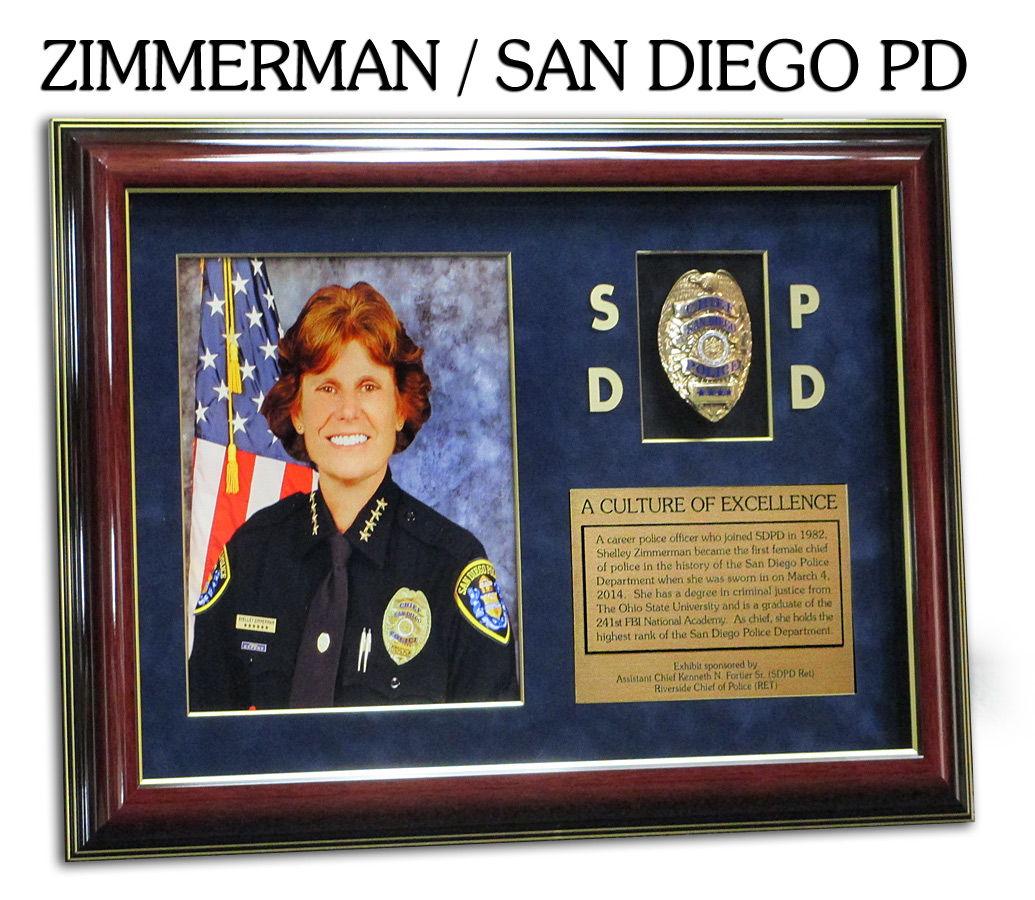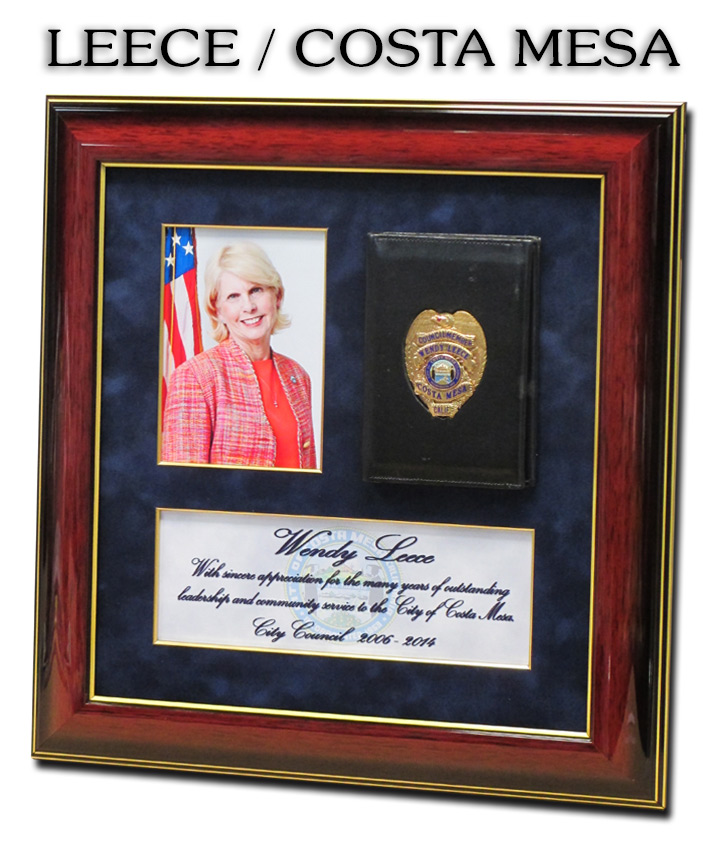 Chief's Section here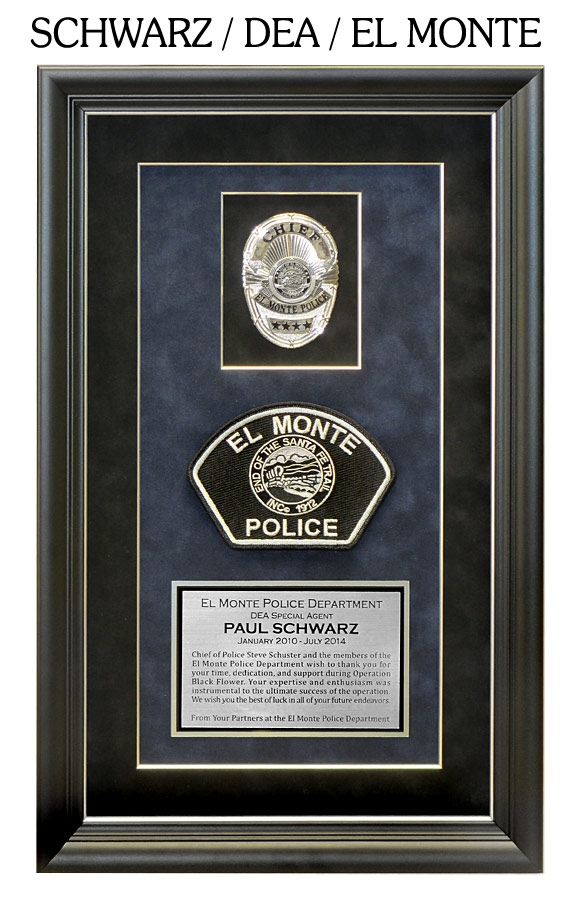 Badge Pro Series here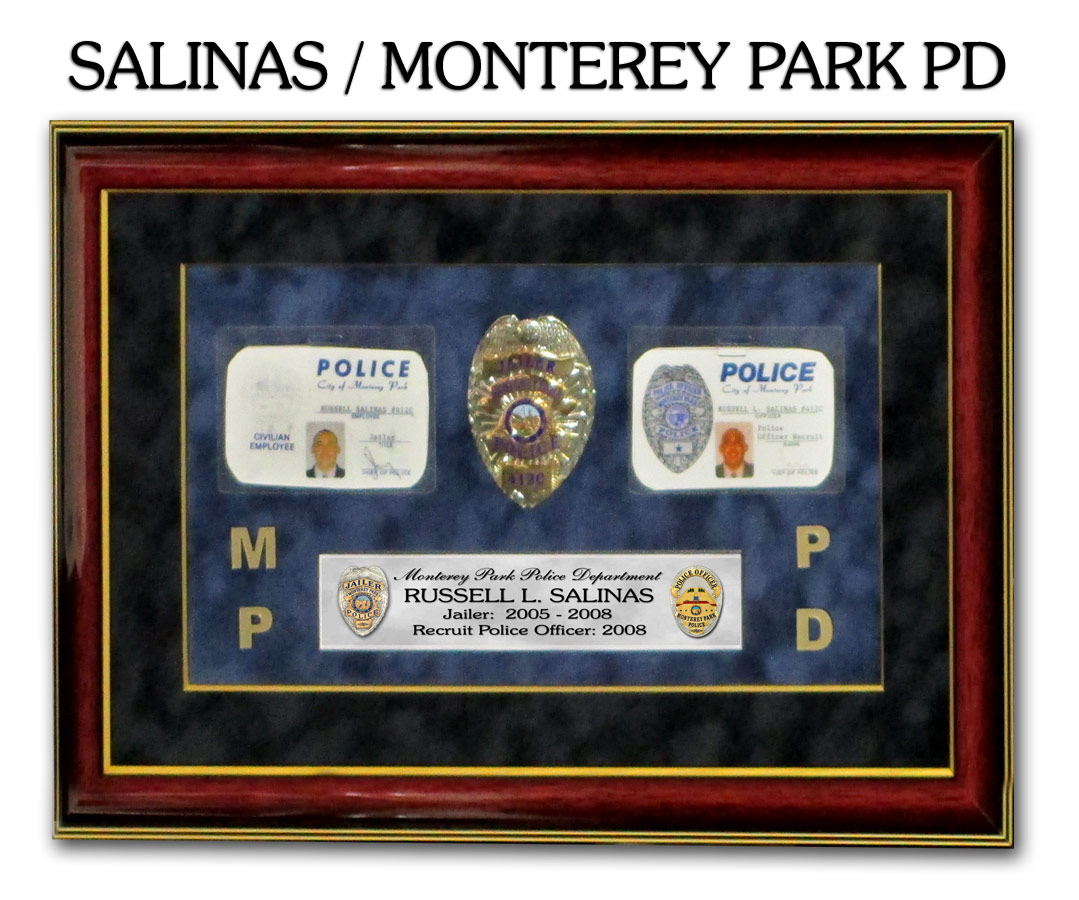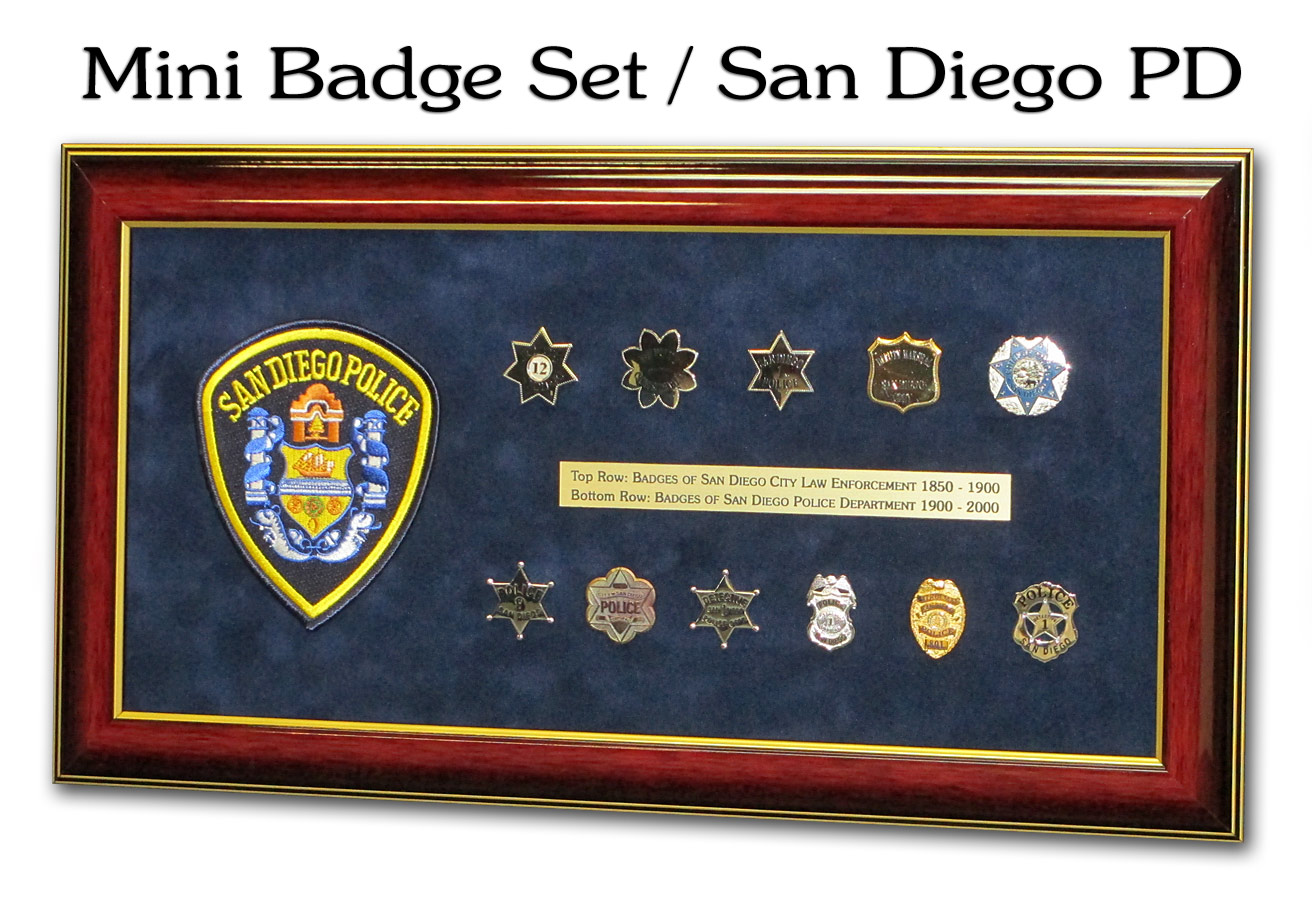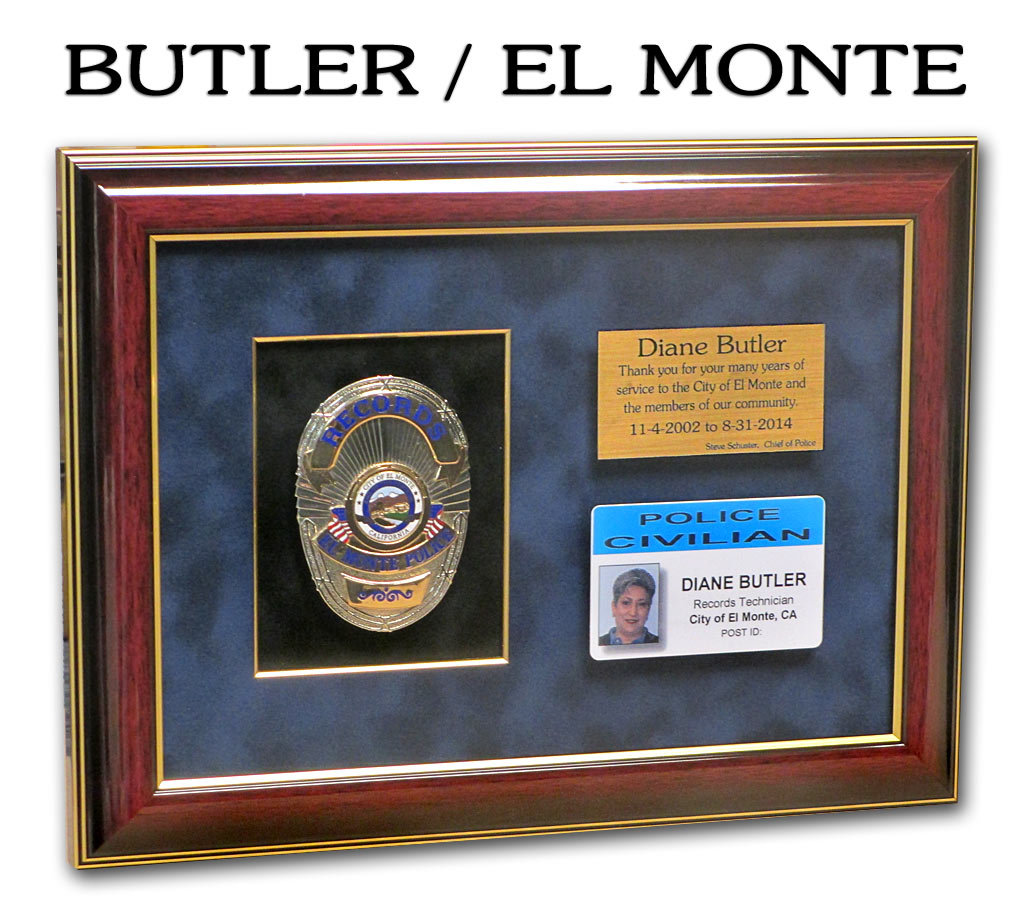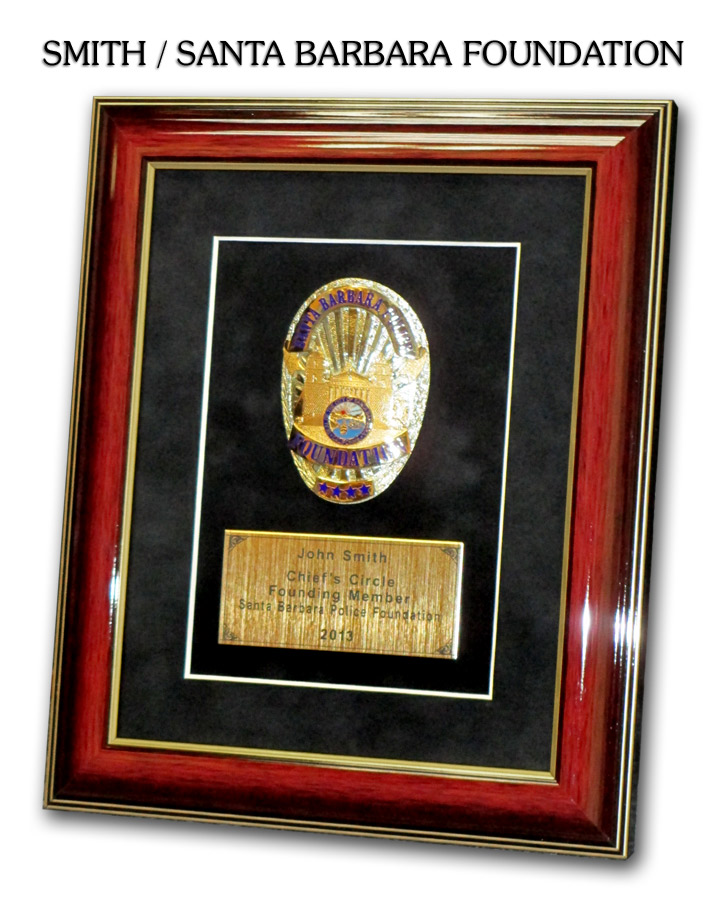 El Monte Section here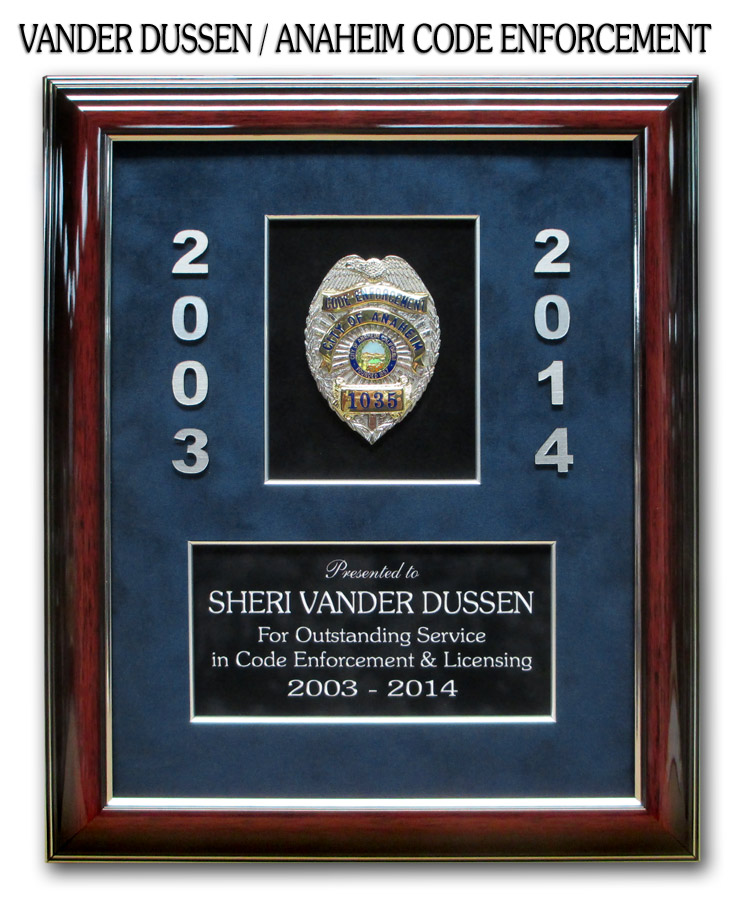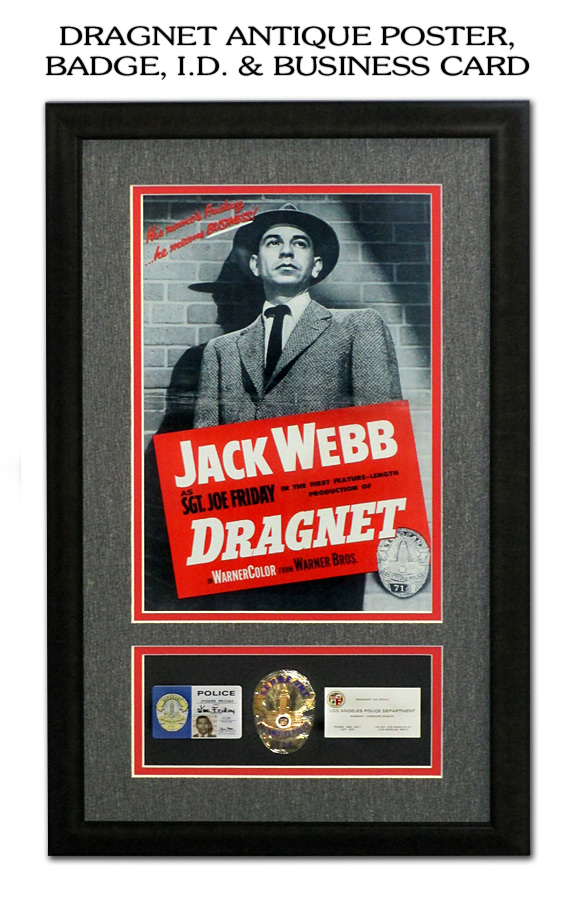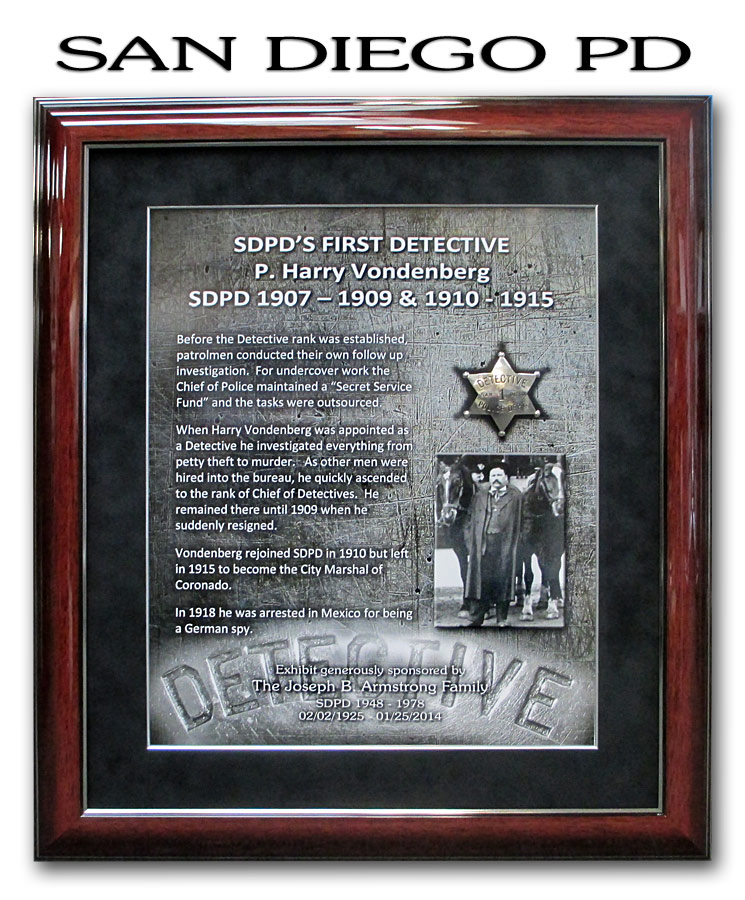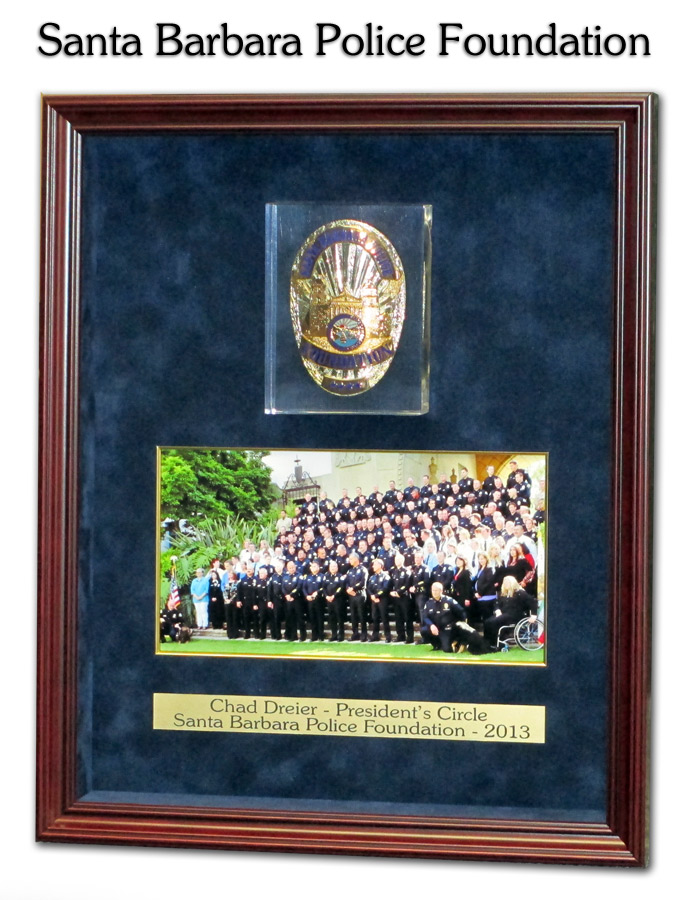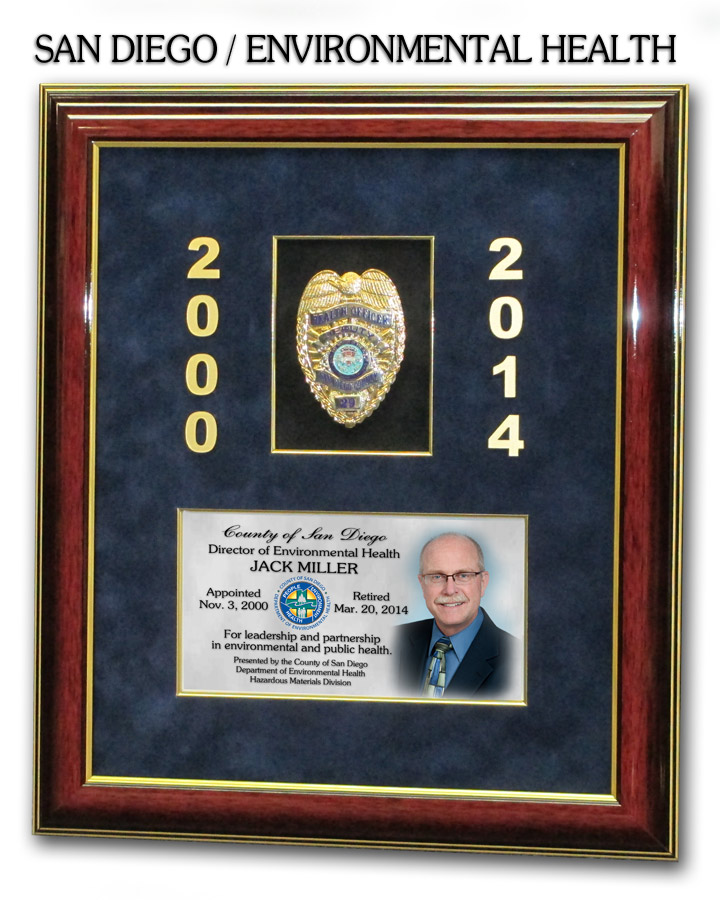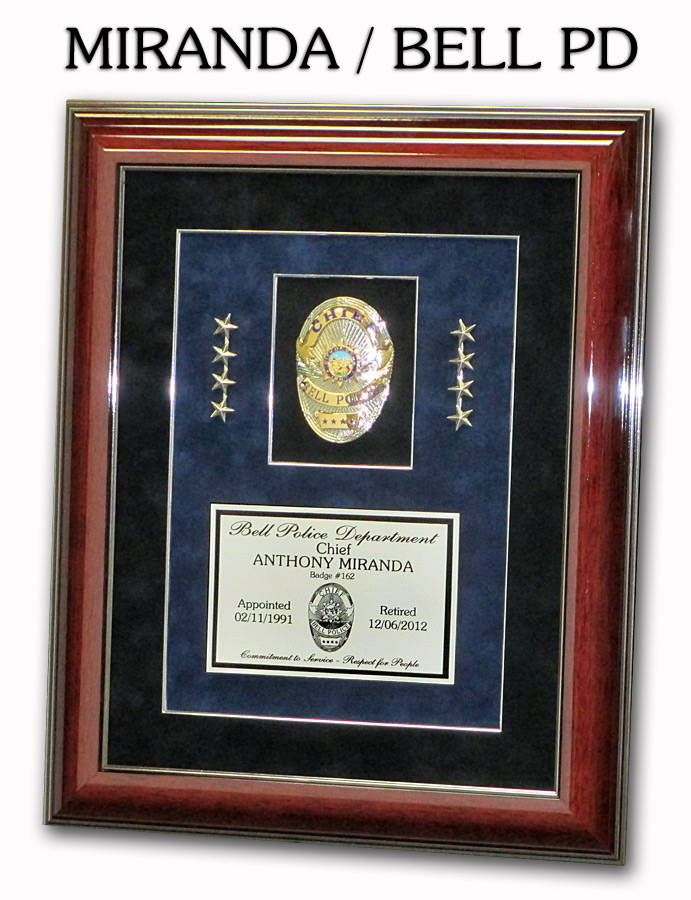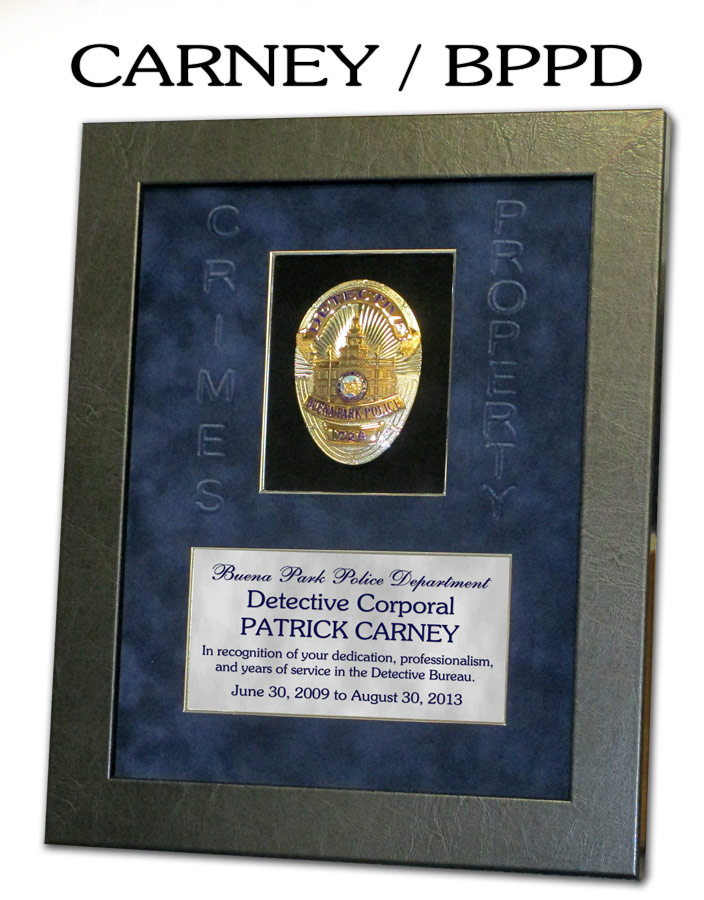 Embossing Section here
Chief's Section here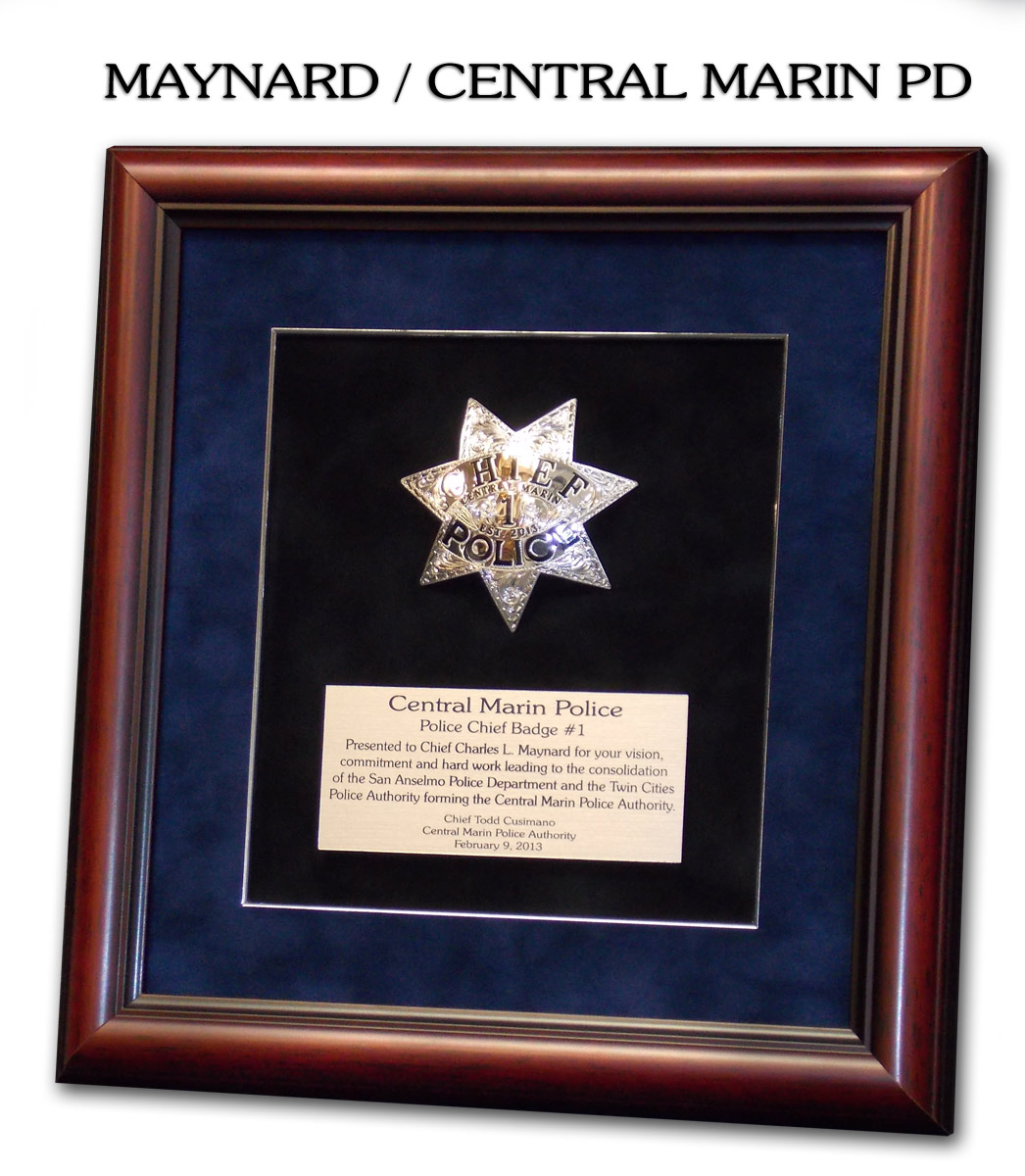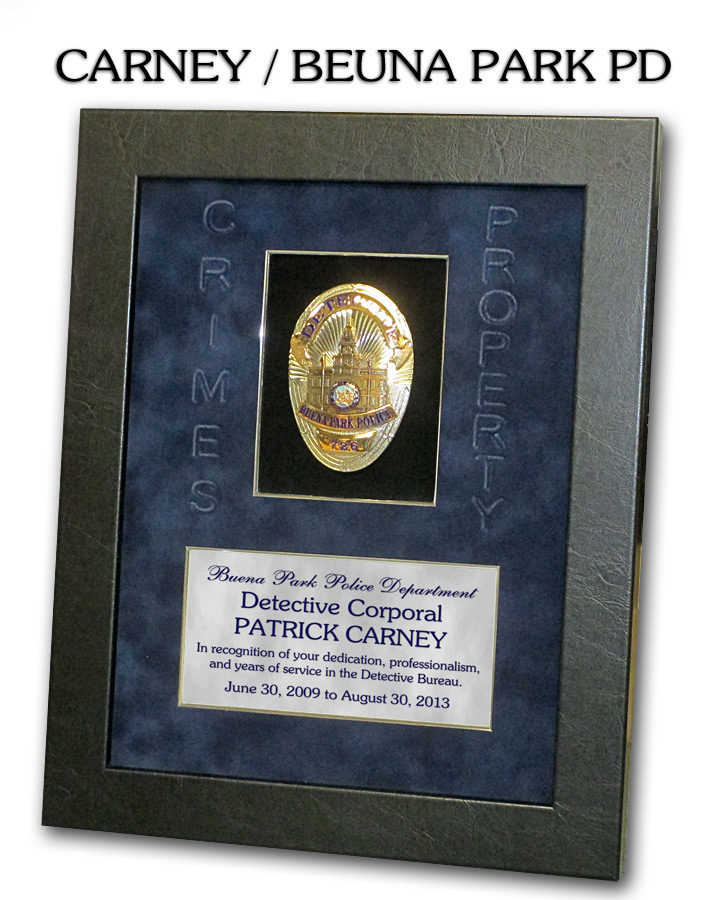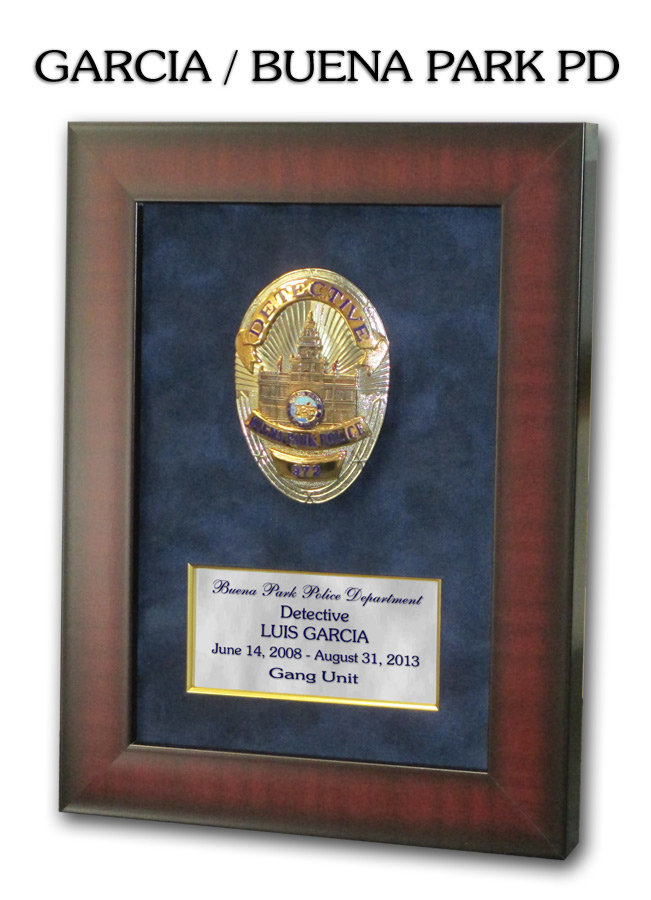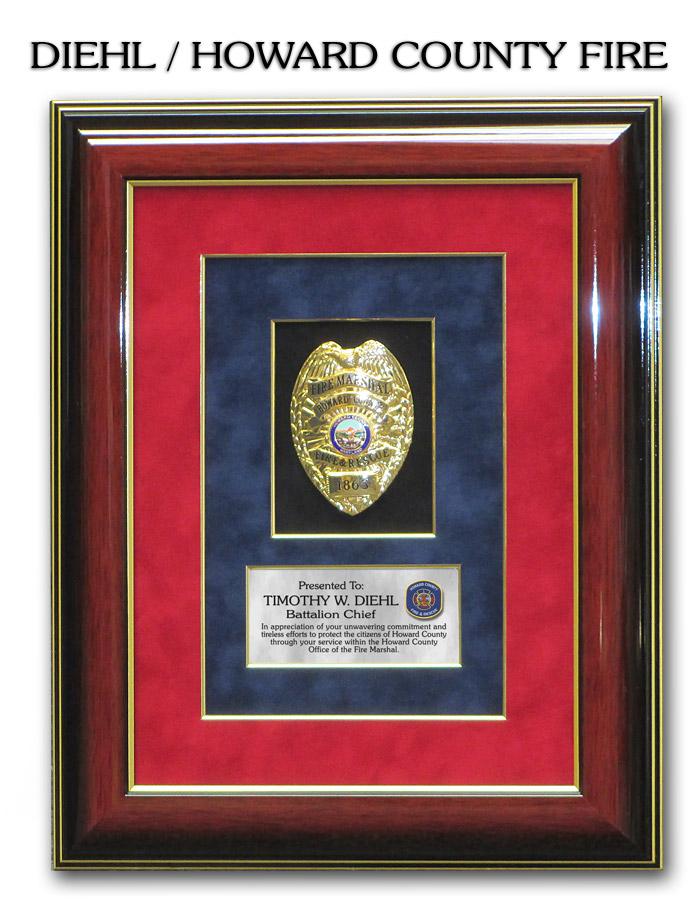 Fire Section here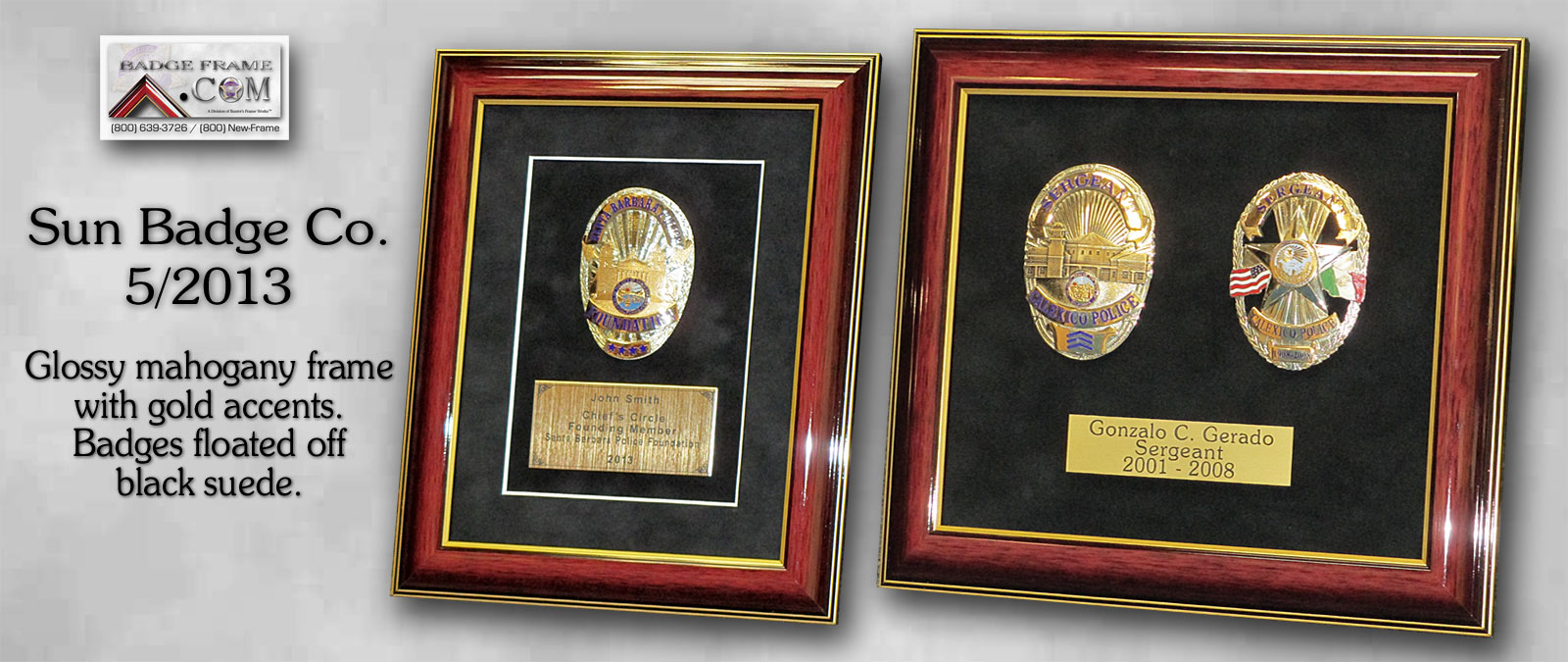 click to enlarge
Howard County Fire...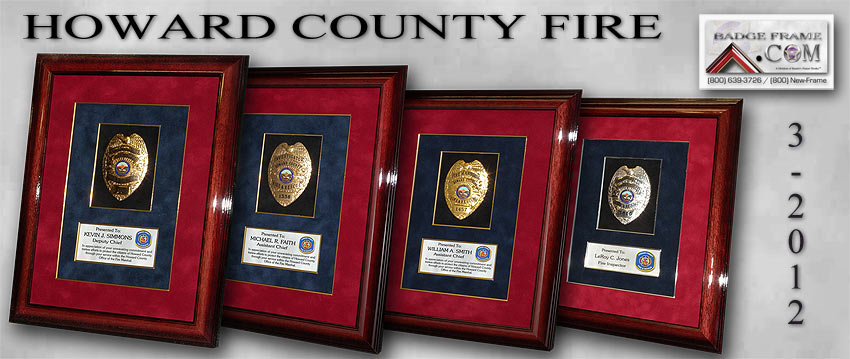 larger image here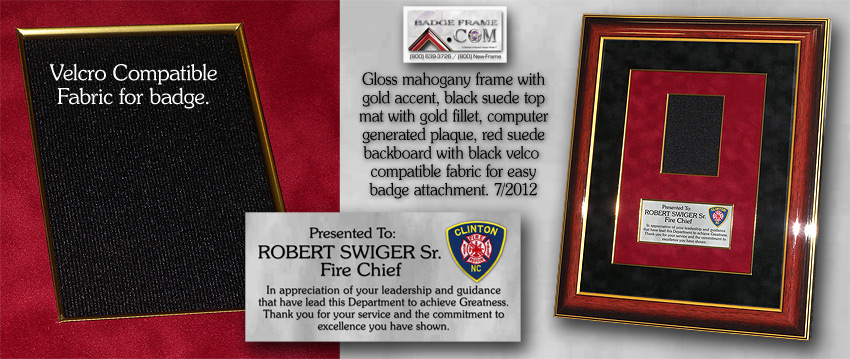 larger image here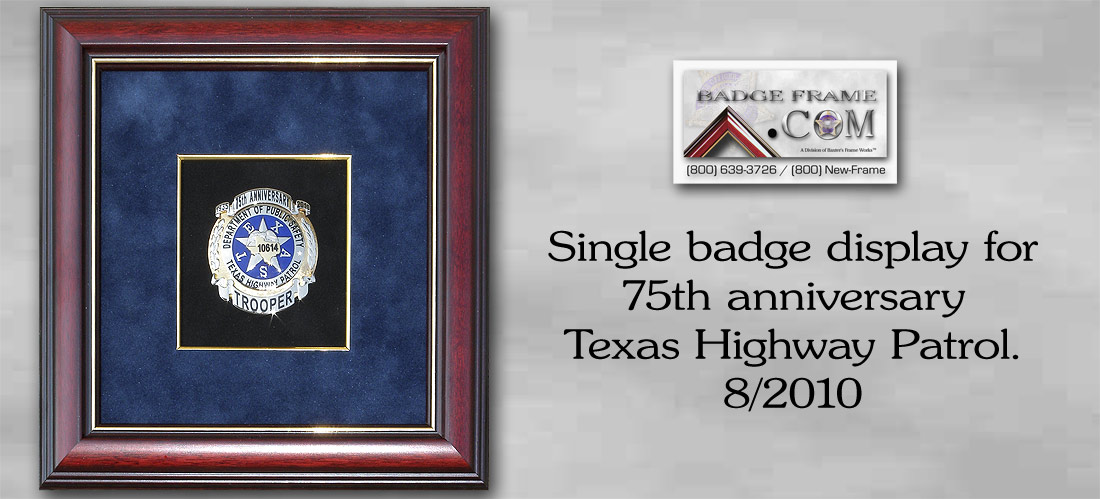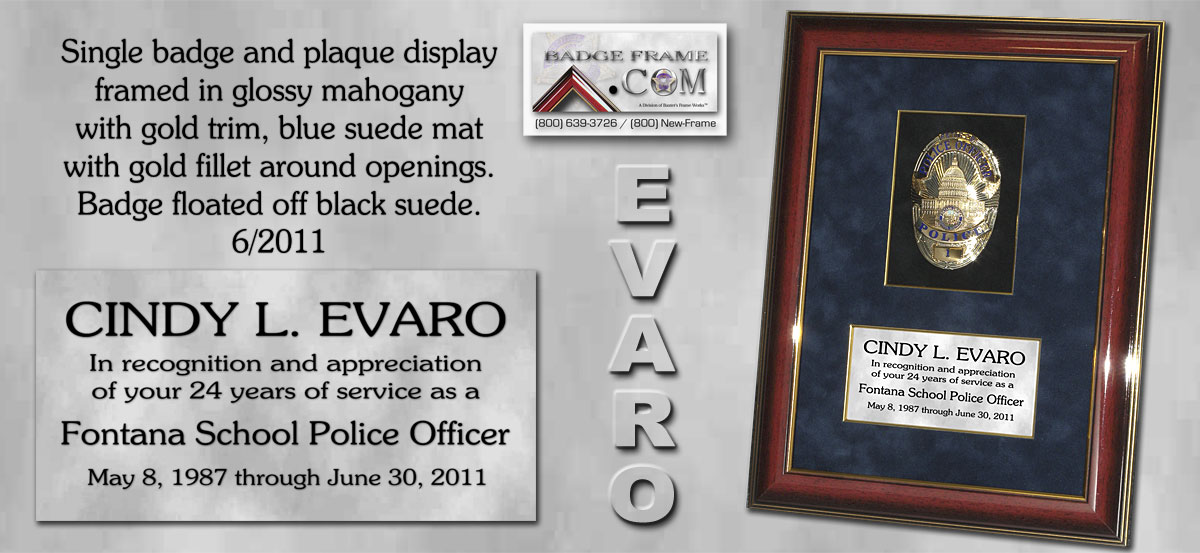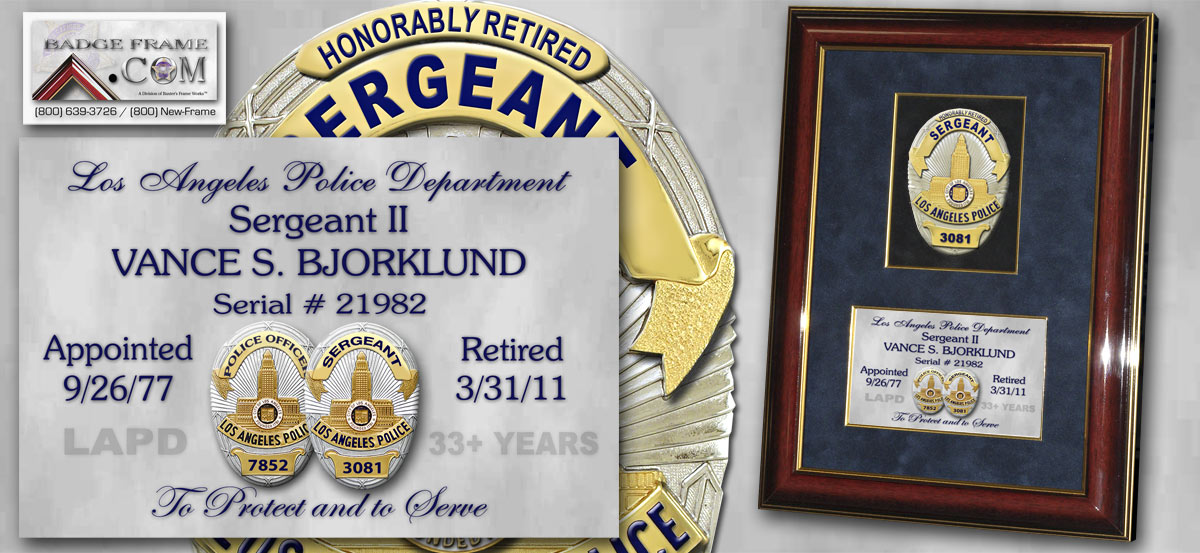 See larger image here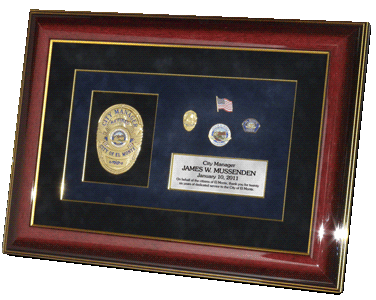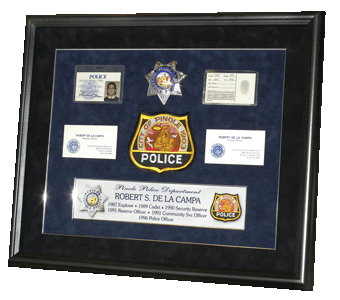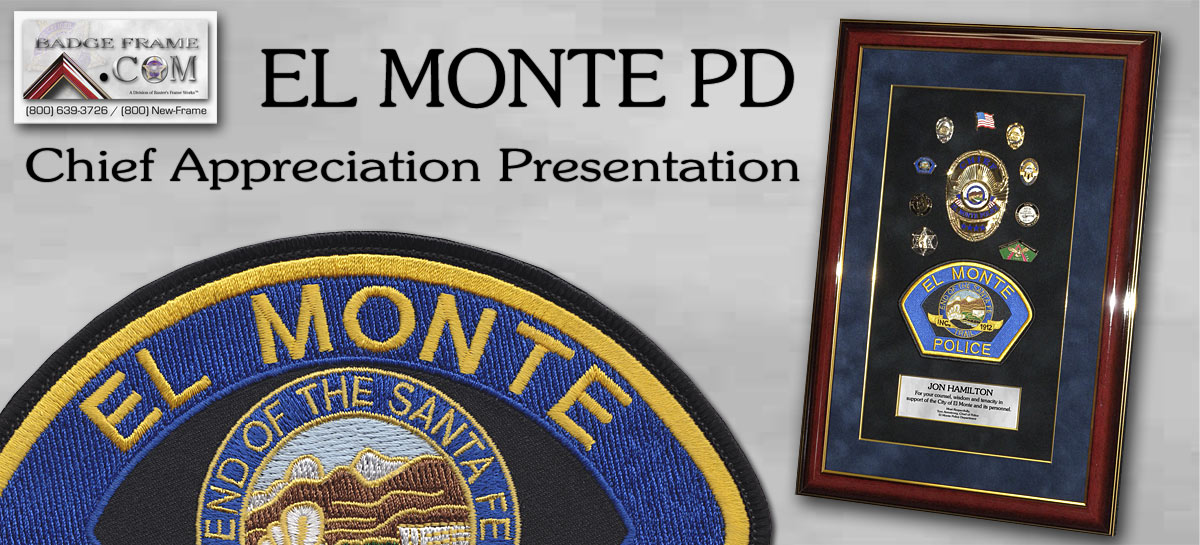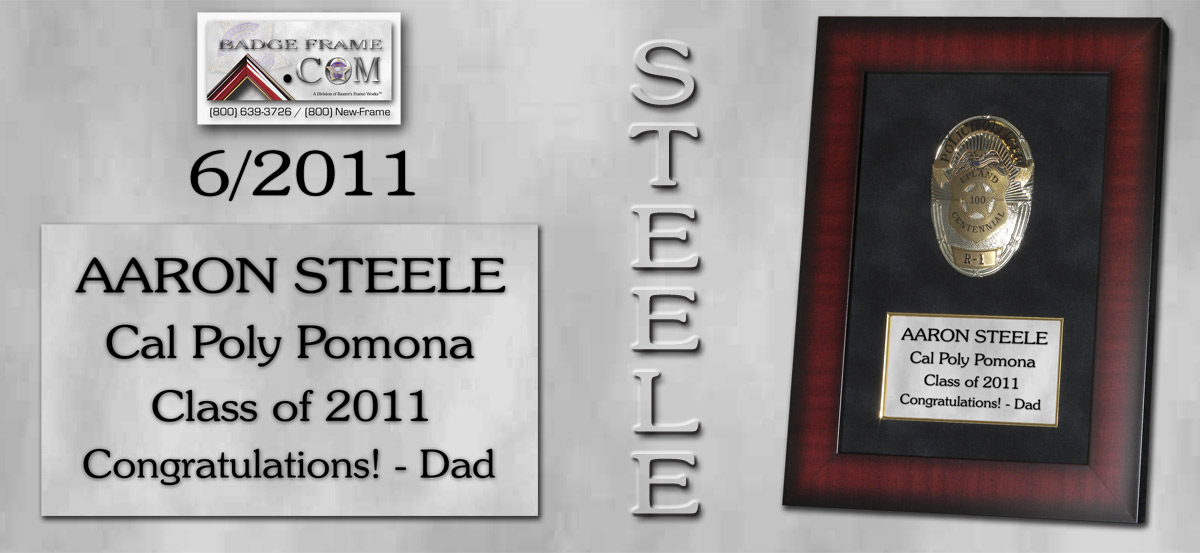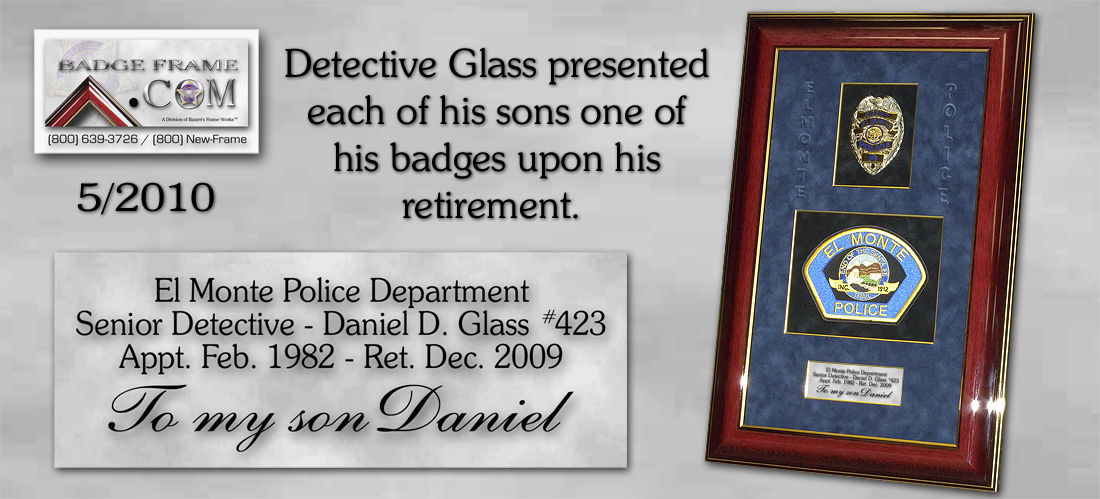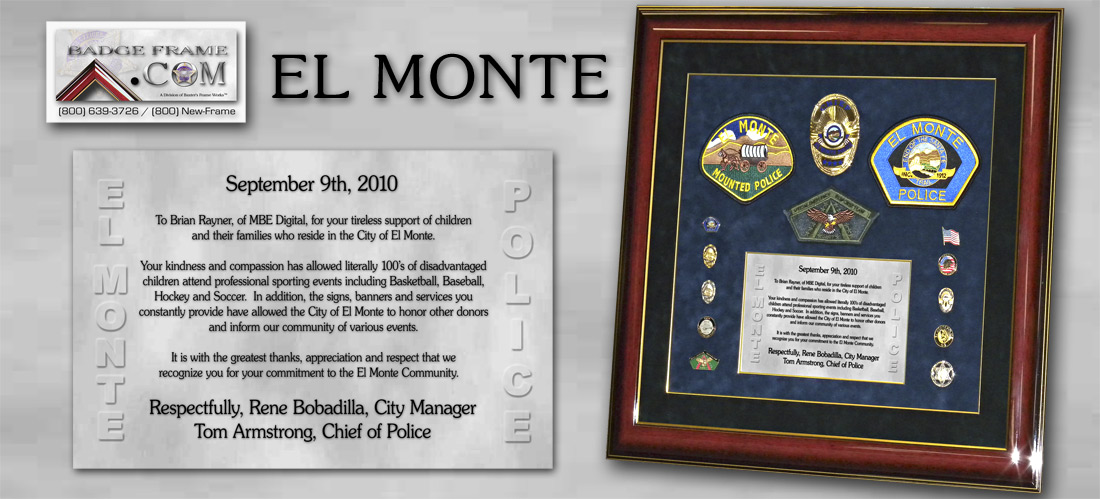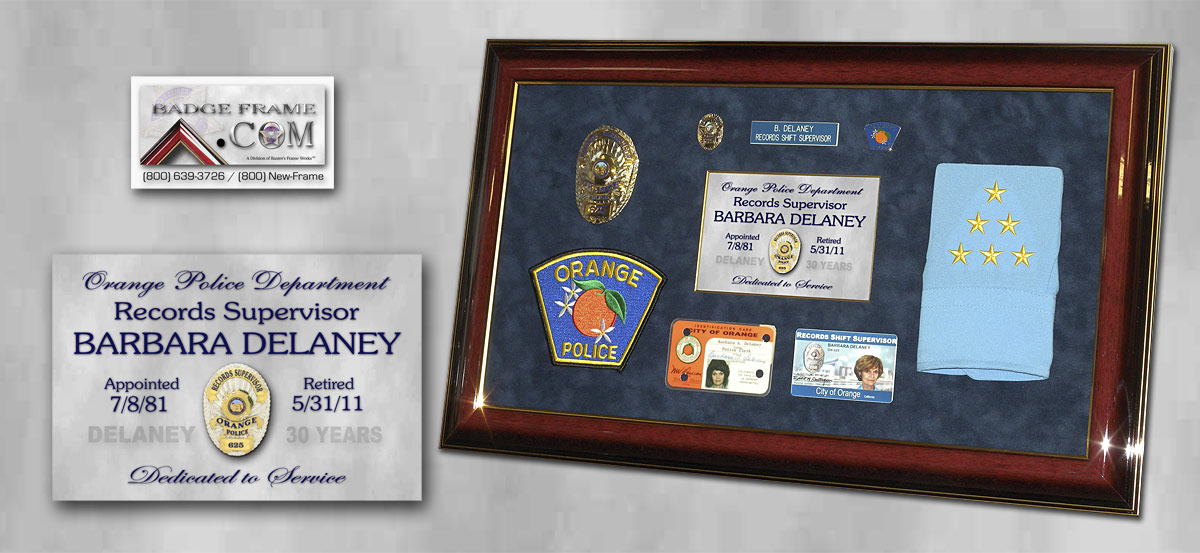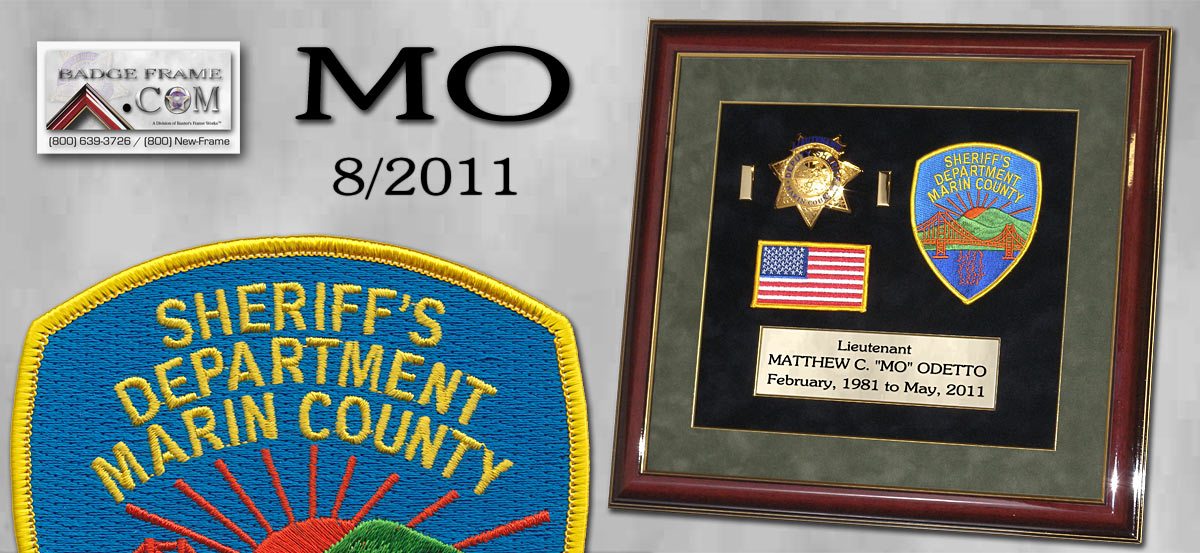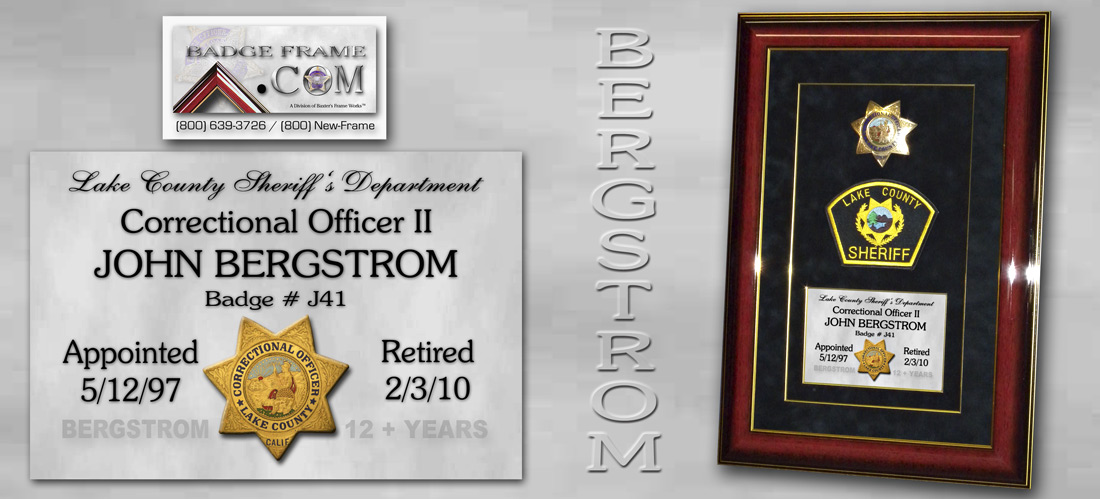 Same items showing different set-ups.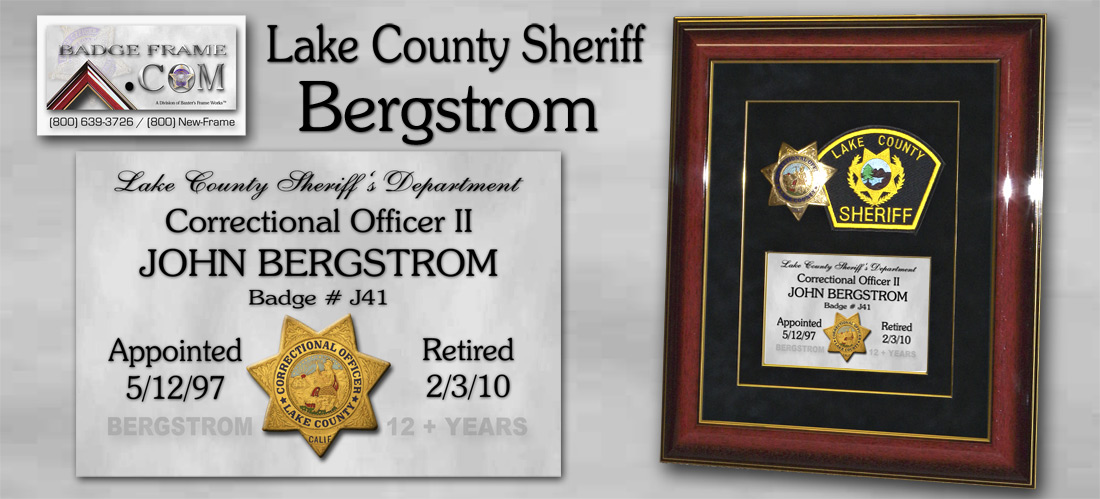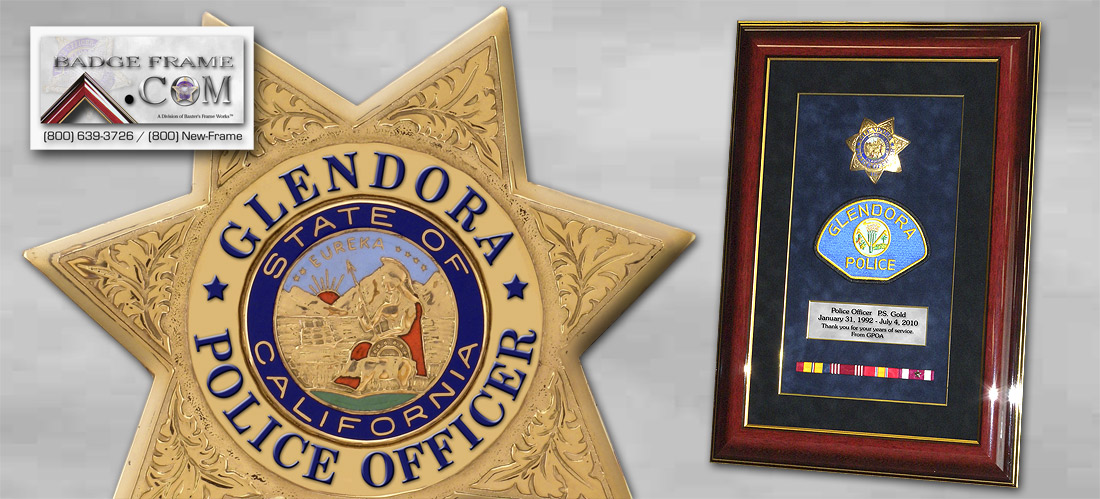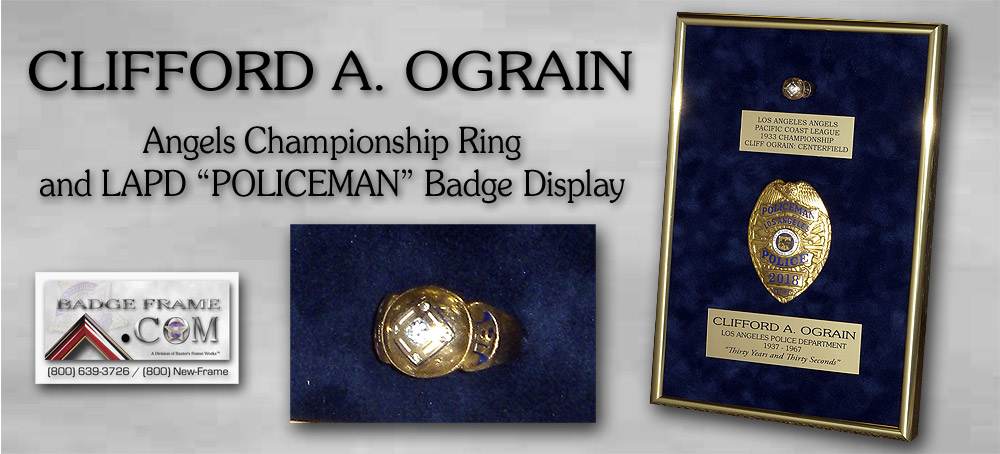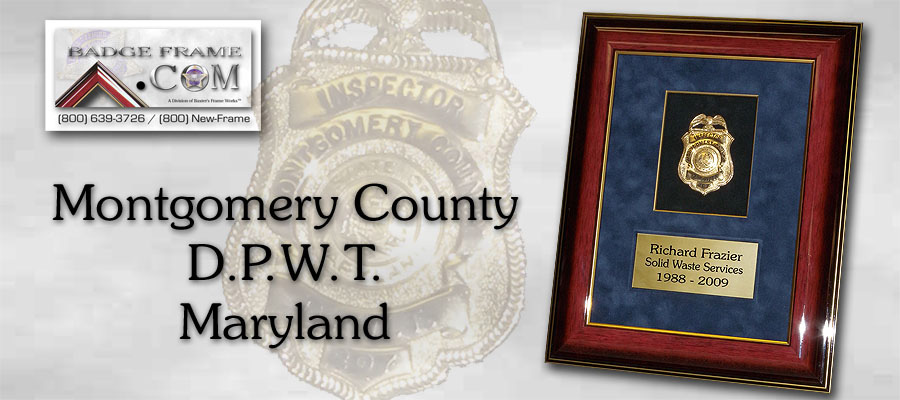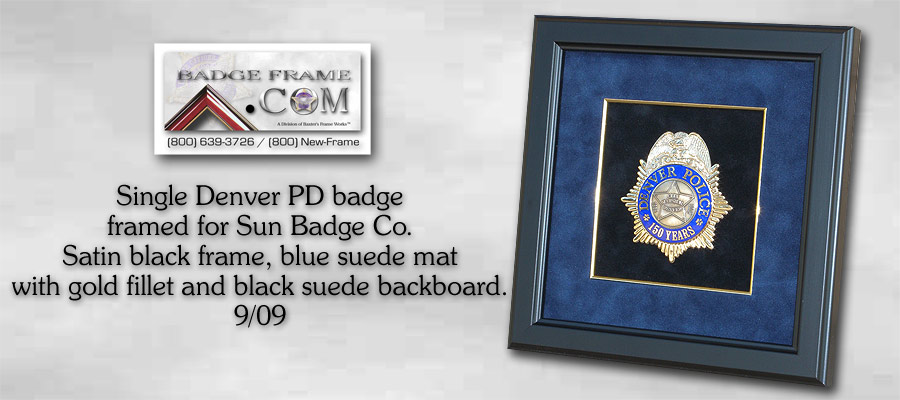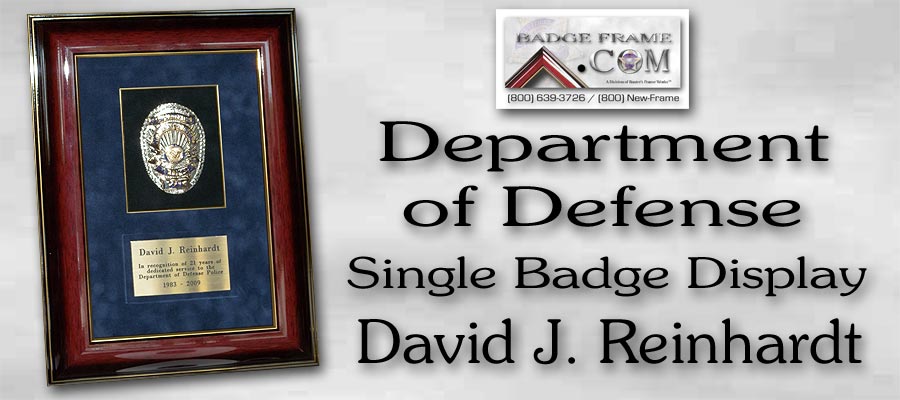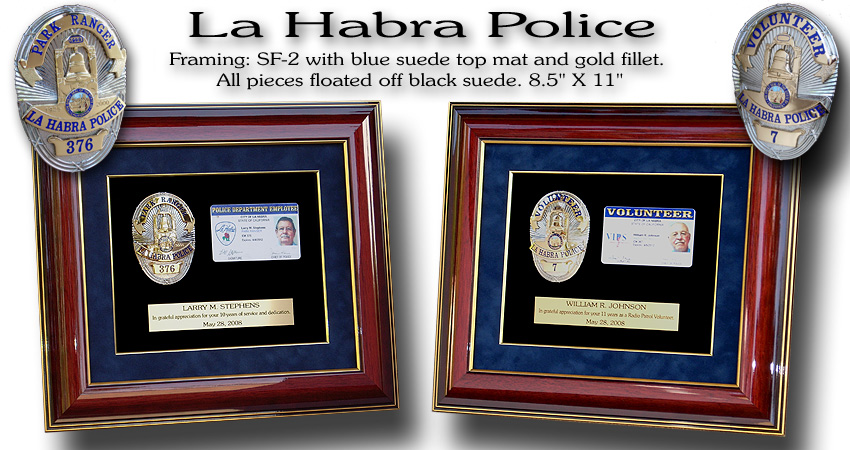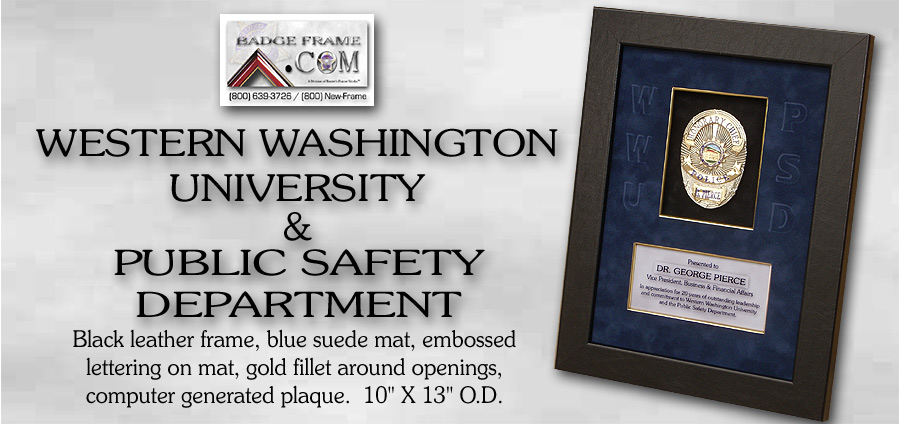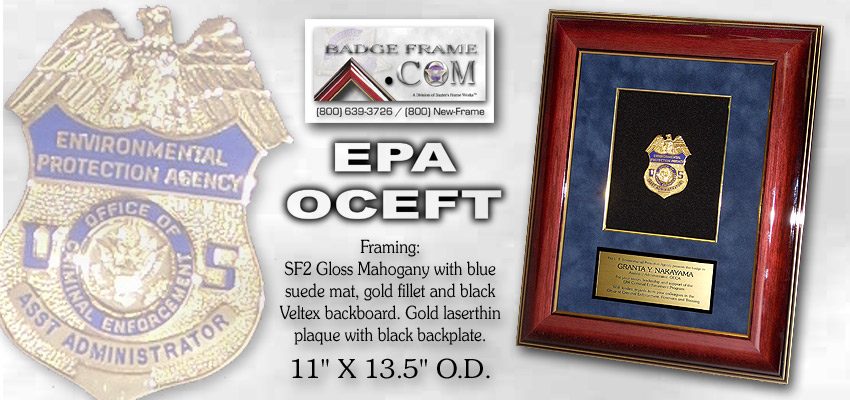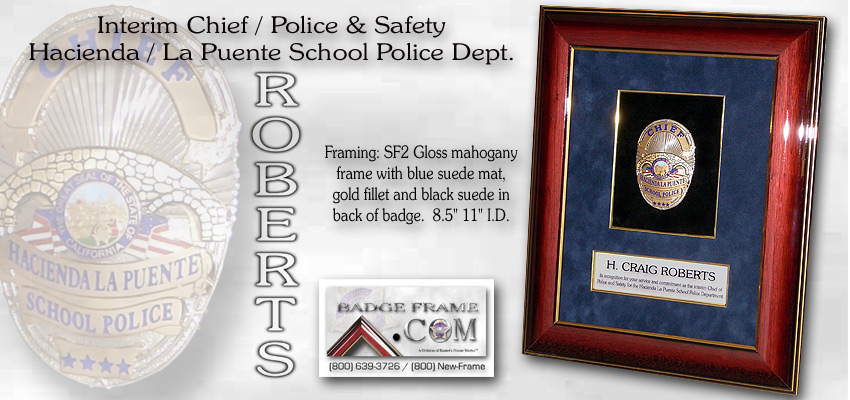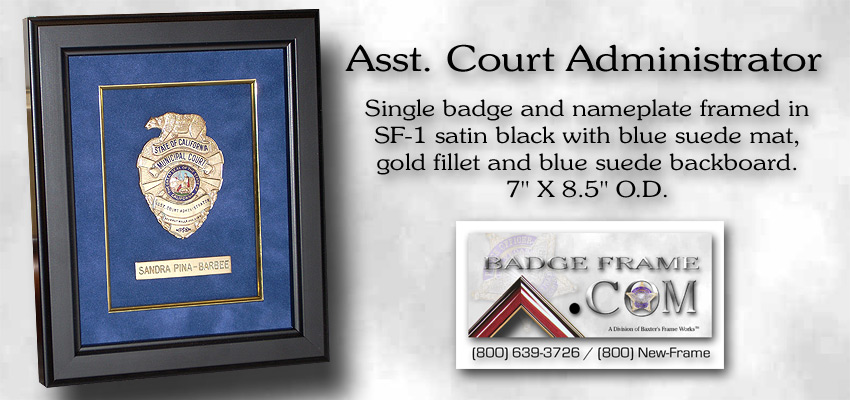 See more of our framing projects at our
Baxter's Frame Works Section
Call us...(800) New-Frame / National Toll Free
© 2005 Baxter's Frame Works / Badge Frame / All Rights Reserved
3811 Schaefer Ave., Suite A Chino, CA 91710 Local (909) 591-3033
EMAIL: fwbill32@verizon.net
EM us here
HEY!!! Don't forget to sign our GUEST BOOK before you bail.